• Vin Diesel is an American actor and moviemaker, best known for his portrayal of Dominic Toretto in the movie franchise "Fast & Furious"
• He is in a long-term relationship with Paloma Jimenez and they have three children
• He is a graduate of Hunter College and has appeared in over 50 movies and TV series
• He is a fan of board games and loves to travel
• He is 53 years old, 5ft 11ins (1.82m) tall, and has a net worth of over $225 million.

Known for movies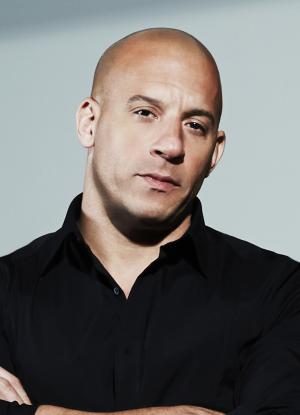 Vin Diesel Wiki Bio
Mark Sinclair, known by his professional name Vin Diesel, was born in Alameda County, California USA on 18 July 1967 – his zodiac sign is Cancer and he holds American nationality. He is an actor and a moviemaker, who might be known best for his portrayal of Dominic Toretto in the movie franchise "Fast & Furious" which is about crime and fast cars.
He is also known for being in a relationship with Paloma Jimenez, a Mexican model.
Is he married to anyone, and who is his wife?
Vin prefers to keep his personal matters to himself and has stated during one of his interviews that he comes from 'the Harrison Ford, Marlon Brando, Robert De Niro, Al Pacino code of silence', however, a lot is still known about his love life and the women he has dated.
There are many people out there who believe that Vin is married to his wife Paloma Jimenez mostly because they have been together since 2007, however, they haven't exchanged vows and it appears that they've decided to go on living together without signing any papers. In April 2008, Paloma gave birth to their daughter Hania Riley and their son Vincent Sinclair followed in 2010 – their second daughter Pauline was born in March 2015 and was named after Paul Walker whom Vin starred alongside in the franchise "Fast & Furious", and who died in a car accident in November 2013.
Vin has been with 12 other women while there are also rumors circulating the internet that he dated (or only slept with) Carmen Electra, an American actress and model, in 2000 and that he also had an affair with Myla Sinanaj, an American model, in the same year.
Vin dated Kaya Jones, an American singer and model, for around a month and he went on to date several women for only a month or two such as the American actress Chanel Ryan, the American fashion model and actress Summer Altice and the American actress Michelle Ruben. He also had a short affair with Layla Roberts, an American-Italian model, and dated the American radio and TV personality Elisa Jordana for several months. Vin was in a one-year long relationship with Samantha Phillips who is an American actress, talk show host and model, and he also dated Michelle Rodriguez who starred alongside him in the franchise "Fast & Furious". In 2002, he spent several months dating the American author Karrine Steffans and the Italian actress Asia Argento, and in 2004 he dated actress Shannon Malone.
His last relationship before he started dating Paloma Jimenez was with Maria Menounos in 2006 – Maria is a Greek-American TV reporter, professional wrestler and an actress.
As of November 2020, he is dating Paloma Jimenez, hasn't married and has three children.
Who is Paloma Jimenez?
Karla Paloma Jimenez Denagustin was born in Acapulco, Guerrero, Mexico, on 22 August 1983 – her zodiac sign is Leo and she holds both American and Mexican nationality. She is a model who became popular on the internet after she started dating Vin Diesel.
Paloma was quite popular in Mexico for her modelling career, and then she moved to the US where she continued working as a model, and also appeared in commercials for brands such as Coca-Cola, Honda and Pantene.
In 2005, Paloma appeared on the cover page of the Mexican version of the magazine "Maxim", while the following year saw her featured in the magazine "Max" – she is also a catwalk model, having walked for many designers at the Ready to Wear Fashion Show in 2006, some of whom were Alberto Rodriguez, Guillermo Vargas and Lily of France. As of today, Paloma is represented by Look Models, ID Model Management and Two Management.
Paloma is also a bit of a TV personality, having been featured in a single episode of the show "Otro Rollo Con: Adal Ramones".
Paloma is 37 years old. She has long brown hair and brown eyes, her height is 5ft 10ins (1.78m) and she weighs around 135lbs (62kgs). As of November 2020, her net worth has been estimated at over $5 million.
Vin's family and early life
He was raised alongside his twin brother Paul in Alameda County by their mother Delora Sherleen Vincent who was an astrologer while the boys haven't met their real father – their mother later married Irving H. Vincent, an African-American acting instructor.
Vin was seven years old when he and his brother broke into a theatre and instead of calling the police, the theatre's artistic director offered the boys to start acting at the theatre – the boys agreed and Vin fell in love with it.
He attended a local high school from which he matriculated in 1985 and then went on to study at New York City's Hunter College from which he graduated with a Bachelor's degree in creative writing in 1989.
Career as an actor and film writer
It was a year after graduation that Vin launched his acting career, appearing in the drama movie "Awakenings", and four years later he starred in the short movie he wrote and produced, entitled "Multi-Facial", which was shown at the Cannes Festival in 1995. To this day, he has appeared in roughly 50 movies and TV series, and has produced almost 30 series and films while we are about to mention some of his most notable performances and productions in this article.
He wrote his first full-length movie, "Strays" in 1997, and MTV offered to turn it into a series – Vin's success was noticed by the movie director Steven Spielberg, who invited him to appear in the critically acclaimed war movie "Saving Private Ryan". Vin made his debut voicing performance in 2000, when he voiced the lead character in the animated science fiction action film "The Iron Giant". In the same year, he became famous in the US and Europe starring as Riddick in the science fiction horror movie "Pitch Black", which follows Riddick, an outlaw who can see in the dark and who finds himself on a planet infested with nocturnal creatures. In 2002 he played Xander Cage, the lead character in the action movie "XXX", and then reprised his role as Riddick in both "The Chronicles of Riddick" and "The Chronicles of Riddick: Dark Fury".
He was rewarded with his own star on the Hollywood Walk of Fame in August 2013, and in 2014 voiced Groot in the Marvel's critically acclaimed superhero film "Guardians of the Galaxy" – he reprised his role in the film's sequel in 2017. He lent his voice to Groot again in 2018 and 2019 in two Marvel's movies "Avengers: Infinity War" and "Avengers: Endgame", and most recently, in March 2020 Vin played the lead character Bloodshot in the eponymous superhero movie. He has recently been cast to appear in the upcoming movie "Avatar 2".
He has also launched his singing career – if it can be called that – with his debut single "Feel Like I Do" produced by Kygo and released in September 2020.
Awards and accolades
In 1999, Vin and his fellow actors and actresses won an Online Film Critics Society Award for Best Cast for "Saving Private Ryan", and in 2002, he and the late Paul Walker won an MTV Movie Award for Best On-Screen Team for "The Fast and the Furious". The year 2005 saw him win a Video Software Dealers Association Award for Male Star of the Year for "The Chronicles of Riddick", and in 2011 Vin won a CinemaCon Award for Action Star of the Year for "Fast Five".
He and Paul (posthumously for Paul) won an MTV Movie Award for Best On-Screen Duo for "Fast & Furious 6" in 2014, and the following year saw Vin win a Teen Choice Award for Choice Movie Actor: Action for "Furious 7" – most recently in 2016, Vin won two People's Choice Awards for Favorite Movie and Favorite Action Movie for "Furious 7".
#Kidnation. Love what Uncle Luda is manifesting. pic.twitter.com/1EpBbbkCRN

— Vin Diesel (@vindiesel) December 8, 2020
He has been nominated for 36 other awards.
Hobbies and other interests
Vin is a huge fan of board games, especially "Dungeons & Dragons" which he has been playing for the last 20 years and was in 2004 given the honor to write the foreword of the book "30 Years of Adventure: A Celebration of Dungeons & Dragons" – in 2015, Merritt k (formerly Merritt Kopas) designed and developed the video game "Vin Diesel DMing a Game of D&D Just For You".
Vin loves to travel and has been to nearly every USA state while he has also been to Asia, Africa and Europe, at least once – his favorite country is the Dominican Republic and he is close friends with the country's former president Leonel Fernandez.
He usually spends his spare time at the gym, and he has five to six training sessions each week thus his muscular body – Vin is also following a special diet and has his own nutritionist and personal trainer.
Age, height and net worth
Vin's age is 53. He is bald and has brown eyes, his height is 5ft 11ins (1.82m) and he weighs around 176lbs (80kgs). As of November 2020, his net worth has been estimated at over $225 million.
General Info
| | |
| --- | --- |
| Full Name | Vin Diesel |
| Date Of Birth | July 18, 1967 |
| Height | 1.82 m |
| Profession | Screenwriter, Television producer, Film producer, Voice Actor, Film director |
| Education | Hunter College |
| Nationality | American |
Family
| | |
| --- | --- |
| Children | Hania Riley Sinclair, Vincent Sinclair, Pauline Sinclair |
| Parents | Irving Vincent, Delora Vincent |
| Siblings | Samantha Vincent, Paul Vincent, Tim Vincent |
| Partner | Paloma Jiménez, Paloma Jiménez |
Accomplishments
| | |
| --- | --- |
| Awards | MTV Movie Award for Best On-Screen Duo, Online Film Critics Society Award for Best Ensemble Cast Performance |
| Nominations | MTV Movie Award for Best Male Performance, Screen Actors Guild Award for Outstanding Performance by a Cast in a Motion Picture, Teen Choice Award for Choice Movie: Chemistry, Teen Choice Award for Choice Movie Actor: Drama, People's Choice Award for Favorite Action Movie Star, MTV Movie Award for Be... |
| Movies | Furious 7, xXx: Return of Xander Cage, The Fate of the Furious, The Pacifier, The Last Witch Hunter, Guardians of the Galaxy, XXX, Pitch Black, Fast Five, Fast & Furious 6, Saving Private Ryan, Find Me Guilty, A Man Apart, Babylon A.D., Boiler Room, Riddick, Knockaround Guys, The Iron Giant, Strays,... |
Social profile links
Marks
| # | Marks / Signs |
| --- | --- |
| 1 | Big, lanky boots |
| 2 | Deep voice |
| 3 | Muscular physique |
| 4 | Shaves his head |
Salary
| Title | Salary |
| --- | --- |
| Fast Five (2011) | $15,000,000 (including producer fee) |
| The Chronicles of Riddick (2004) | $11,500,000 |
| A Man Apart (2003) | $2,500,000 |
| xXx (2002) | $10,000,000 |
| The Fast and the Furious (2001) | $2,000,000 |
| Saving Private Ryan (1998) | $100,000 |
Quotes
| # | Quote |
| --- | --- |
| 1 | My mom used to say that I became a fighter and a scrapper and a tough guy to protect whom I am at my core. This exterior means that I am actually one of the few people who can show love without coming across as soft. |
| 2 | [on Multi-Facial (1995)] I guess I've always looked past the exterior and the ambiguity that my existence represents. When I was in my mother's stomach, it was still illegal in parts of America for people of color and white people to procreate. Everyone had known me just as a bouncer in New York because I wasn't able to get any work. There was something too ambiguous about the way I look that would prevent me from ever getting a star. |
| 3 | [on the Fast & Furious and Riddick franchises]: My whole approach to making these movies and to creating these sagas is saying to the studio, 'The audience is paying attention to the nuances and all the story points that lead up to this film. The more you acknowledge that, the better movie you have.' |
| 4 | We're in a gaming society now, so people are conditioned to work a little bit for their story. People like to be rewarded for whatever equity they put into your universe. |
| 5 | I act because it's the one time I'm sure of my identity. There's no doubt. It's on paper. |
| 6 | [on Multi-Facial (1995)] That film is my tribute to my background. The man who raised me is black. Culturally, he made me who I am. He was a theatre director, so he also guided me artistically. |
| 7 | I am truly multi-racial. I never knew my biological father. I've always had less information than I would have liked to have had. All I know from my mother is that I have connections to many different cultures. |
| 8 | When people view me, they don't necessarily see a black man. For that reason, a film like Guess Who's Coming to Dinner (1967) or Driving Miss Daisy (1989) could never work with me in it. |
| 9 | With age, you get to a place where you don't want to knock people out. You just want to give people a hug. |
| 10 | I was a bouncer for nine years - it was all I knew how to do - and my training was not to talk loosely... That's still my thought process: Shut your mouth, watch your back and keep working 'til your ass falls off. |
| 11 | From the very very beginning, when everyone thought it was crazy, I was thinking of The Chronicles of Riddick (2004) as a trilogy. That would start with the movie you saw, and Pitch Black (2000) would act as a prequel that introduced you to the character. So in simple terms, in Chronicles 2 we venture to the Underverse. We knew we could get away with a PG-13 on the first one, but once you go to the Underverse it's rated R, because it's a place where war is the norm and there is constant, constant battling. Then on Chronicles 3 we will see Riddick return to Furya, to deal with the homeland. |
| 12 | [on The Chronicles of Riddick (2004)] The concept behind switching genres was to create a film that you could continue exploring. In the ending of this movie, it's not just something that says we're opening it up so we can tell another story, it's very specific. A very daring ending because it's left open-ended. |
| 13 | In the next film, Riddick is going to go to the underverse. Riddick will act with new elementals. Not air elementals [as Judi Dench's character is] but fire and water. It'll come full circle in C3 when he must return to Furya. |
| 14 | [on the planned "Chronicles of Riddick" trilogy] We gave the script to the studio, I bought three leather binders. One said C1, one said C2 and one said C3. They all had locks on them and we only gave the key to C1 to the studio" |
| 15 | [on his mysterious ethnicity] I am definitely a person of color. |
| 16 | [on the xXx (2002) poster and what it means for his career] This isn't a poster. This is a declaration of war! |
| 17 | [on why he didn't do the "Fast and the Furious" sequel] I was being offered three franchises at the same time: Pitch Black (2000), xXx (2002) and The Fast and the Furious (2001) -- and I had to choose. I couldn't do all three. [he has since appeared in sequels to all three franchises] |
| 18 | I would get into fights with other bouncers when a guy was already on the floor and the other guys thought it was alright to jump up in the air and land on the guy's head. |
| 19 | Well, I've worked out for years. For a long time it was my only sense of gratification. |
Facts
| # | Fact |
| --- | --- |
| 1 | His second child, a boy named Vincent Sinclair, was born in 2010. Mother is Paloma Jiménez. |
| 2 | His third child, a daughter, is named Pauline after late friend and co-star, Paul Walker. Mother is Paloma Jiménez. |
| 3 | He was awarded a Star on the Hollywood Walk of Fame at 7000 Hollywood Boulevard in Hollywood, California on August 26, 2013. |
| 4 | Was considered to voice the role of Ultron in Avengers: Age of Ultron (2015) before James Spader was cast. |
| 5 | Traded a cameo in The Fast and the Furious: Tokyo Drift (2006) for the rights to the character Riddick from Pitch Black (2000) and The Chronicles of Riddick (2004). |
| 6 | Vin revealed in several interviews that he has remained extremely close to friend and The Fast and the Furious (2001) co-star Michelle Rodriguez. His children even refer to her as their aunt. |
| 7 | Is close with The Fast and the Furious (2001) castmates Paul Walker, Jordana Brewster, Tyrese Gibson and Michelle Rodriguez. |
| 8 | Lives in Los Angeles, California. |
| 9 | Wrote a three-page letter to director Steven Spielberg expressing his admiration for his work, particularly Schindler's List (1993). Spielberg was impressed with the heartfelt prose, prompting him to invite Diesel into the star-studded cast of Saving Private Ryan (1998). |
| 10 | Revealed that the daughter he welcomed in April 2008, is named Hania Riley. [September 2008] |
| 11 | Started the video game company Tigon Studios in 2002. They in turn worked on the movie based game The Chronicles of Riddick: Escape from Butcher Bay (2004). Tigon Studios is now working on more next gen games as well as having a hand in all Vin Diesel-based games. |
| 12 | He and his girlfriend, Paloma Jiménez, welcomed their first child, a girl, on April 2, 2008. |
| 13 | Attended Hunter College and got his jump start by Steven Spielberg just like fellow actors Sam Feuer and Edward Burns. |
| 14 | He gained 35 pounds so he could portray Fat Jackie in Find Me Guilty (2006). |
| 15 | In addition to being considered for the role of Hellboy in 2004, he was also considered for the part of Abe Sapien. |
| 16 | Once worked as a telemarketer, selling light bulbs. |
| 17 | Is the cousin of rapper/producer Kwamé "The Boy Genius". Kwame says if you watch his old videos, you'll see Vin in a few of them. |
| 18 | Was listed as a potential nominee on both the 2003 and 2004 Razzie Award nominating ballots. He was listed as a suggestion for the Worst Actor category on the 2003 ballot for his performances in the films Knockaround Guys (2001) and xXx (2002). And was listed as a suggestion again on the nominating ballot in the Worst Actor category the next year for his role in A Man Apart (2003). He did not receive either nomination. The following year though, he finally received his first Razzie nomination for Worst Actor in the film The Chronicles of Riddick (2004). However, he did not "win". |
| 19 | Revolution Studios wanted him for the title role in Hellboy (2004), but director Guillermo del Toro thought that Ron Perlman was the perfect choice for the role, and would not direct the movie if he was not cast. |
| 20 | He was cast opposite Ben Affleck in Reindeer Games (2000), but left the production shortly after filming began over concerns with the quality of Ehren Kruger's screenplay and creative differences with director John Frankenheimer. |
| 21 | Credits the book "Feature Filmmaking at Used Car Prices" by Rick Schmidt as the one resource above all upon which he built his career. This book, according to Diesel, gave him the tools, knowledge, and most importantly, the inspiration to develop his short film Multi-Facial (1995), which he wrote, produced, directed and starred in. |
| 22 | During his teens, he performed breakdancing in an instructional video on the subject. |
| 23 | Wrote an original screenplay titled "Doormen" (based on his experiences as a bouncer) as a follow-up to Strays (1997), his directorial debut. However, his acting career exploded and his plans to direct the film fell by the wayside. The concept eventually developed into the Fox Digital Entertainment web series The Ropes (2011), which Diesel created and produced. |
| 24 | Producing partner with George Zakk. Their company is called One Race Productions. |
| 25 | Vin was born Mark Sinclair in Alameda County, California (where his mother was also born). He later moved to New York City, New York, where he was raised. Vin's mother has English, German, Scottish, and Irish ancestry, while Vin's biological father's identity and background are not publicly known. Vin has described himself as "definitely a person of color". He was raised by his Caucasian mother and African-American stepfather. |
| 26 | Was offered the role of Matt Murdock/Daredevil in Daredevil (2003) that eventually went to Ben Affleck. |
| 27 | Is an admitted fan of "Dungeons and Dragons", and, according to an interview on Late Night with Conan O'Brien (1993) that he played for 24 years. |
| 28 | Ranked #46 in Premiere magazine's 2003 annual Power 100 List. Had ranked #95 in 2002. |
| 29 | Has a younger sister, Samantha and a younger brother in addition to his fraternal twin, Paul. |
| 30 | Has an Italian Mastiff named "Roman". |
| 31 | Has a fraternal twin brother, Paul Vincent, who is a film editor. |
| 32 | He worked as a bouncer in New York at the famous nightclubs Tunnel (which has since closed) and Mars. |
Pictures
Movies
Actor
| Title | Year | Status | Character |
| --- | --- | --- | --- |
| Wheelman | 2009 | Video Game | Milo Burik (voice) |
| Fast & Furious | 2009 | | Dominic Toretto |
| Babylon A.D. | 2008 | | Toorop |
| The Fast and the Furious: Tokyo Drift | 2006 | | Dominic Toretto (uncredited) |
| Find Me Guilty | 2006 | | Jackie DiNorscio |
| The Pacifier | 2005 | | Shane Wolfe |
| GameStar: Die Redaktion | 2005 | TV Series | Richard B. Riddick |
| The Chronicles of Riddick: Dark Fury | 2004 | Video short | Richard B. Riddick (voice) |
| The Chronicles of Riddick | 2004 | | Riddick |
| The Chronicles of Riddick: Escape from Butcher Bay | 2004 | Video Game | Richard B. Riddick (voice) |
| A Man Apart | 2003 | | Sean Vetter |
| xXx | 2002 | | Xander Cage |
| Knockaround Guys | 2001 | | Taylor Reese |
| The Fast and the Furious | 2001 | | Dominic Toretto |
| Pitch Black | 2000 | | Richard B. Riddick |
| Boiler Room | 2000 | | Chris Varick |
| The Chronicles of Riddick: Into Pitch Black | 2000 | TV Movie | Richard B. Riddick |
| The Iron Giant | 1999 | | The Iron Giant (voice) |
| Saving Private Ryan | 1998 | | Private Caparzo |
| Strays | 1997 | | Rick |
| Multi-Facial | 1995 | Short | Mike |
| Awakenings | 1990 | | Hospital Orderly (uncredited) |
| Fast & Furious 10 | 2021 | announced | Dominic Toretto |
| Fast & Furious 9 | 2019 | announced | Dominic Toretto |
| Avengers: Infinity War | 2018 | pre-production | Groot (voice) |
| Guardians of the Galaxy Vol. 2 | 2017 | post-production | Groot (voice) |
| Fast 8 | 2017 | post-production | Dominic Toretto |
| xXx: Return of Xander Cage | 2017 | post-production | Xander Cage |
| Furia | | announced | Riddick |
| Billy Lynn's Long Halftime Walk | 2016 | | Shroom |
| D&Diesel | 2015 | Short | Kaulder |
| The Last Witch Hunter | 2015 | | Kaulder |
| Fast & Furious: Supercharged | 2015 | Short | Dominic Toretto |
| Furious 7 | 2015 | | Dominic Toretto |
| Guardians of the Galaxy | 2014 | | Groot (voice) |
| Riddick | 2013 | | Riddick |
| Riddick: Blindsided | 2013 | Short | Riddick (voice) |
| Furious 6 | 2013 | | Dominic Toretto |
| Fast Five | 2011 | | Dominic Toretto |
| Los Bandoleros | 2009 | Video short | Dominic Toretto |
| The Chronicles of Riddick: Assault on Dark Athena | 2009 | Video Game | Richard B. Riddick (voice) |
Producer
| Title | Year | Status | Character |
| --- | --- | --- | --- |
| Fast 8 | 2017 | producer post-production | |
| xXx: Return of Xander Cage | 2017 | producer post-production | |
| Furia | | executive producer announced | |
| Merc City | | TV Series executive producer announced | |
| The Machine | | producer announced | |
| The Last Witch Hunter | 2015 | producer | |
| Furious 7 | 2015 | producer | |
| Life Is a Dream | 2014 | Documentary executive producer | |
| Riddick | 2013 | producer | |
| Furious 6 | 2013 | producer | |
| A War Hero | 2012 | Documentary executive producer | |
| The Ropes | 2012 | TV Series executive producer - 15 episodes | |
| Fast Five | 2011 | producer | |
| Los Bandoleros | 2009 | Video short producer | |
| Wheelman | 2009 | Video Game executive producer | |
| Fast & Furious | 2009 | producer | |
| Hitman | 2007/I | executive producer | |
| The Chronicles of Riddick | 2004 | producer | |
| A Man Apart | 2003 | producer | |
| xXx | 2002 | executive producer | |
| Strays | 1997 | executive producer / producer | |
| Multi-Facial | 1995 | Short producer | |
Director
| Title | Year | Status | Character |
| --- | --- | --- | --- |
| The Ropes | 2012 | TV Series 1 episode | |
| Los Bandoleros | 2009 | Video short | |
| Short Diversity 5 | 2000 | Video short segment "Multi-Facial" | |
| Strays | 1997 | | |
| Multi-Facial | 1995 | Short | |
Writer
| Title | Year | Status | Character |
| --- | --- | --- | --- |
| The Ropes | 2012 | TV Series writer - 2 episodes | |
| Los Bandoleros | 2009 | Video short written by | |
| Strays | 1997 | written by | |
| Multi-Facial | 1995 | Short | |
Miscellaneous
| Title | Year | Status | Character |
| --- | --- | --- | --- |
| The Chronicles of Riddick: Escape from Butcher Bay | 2004 | Video Game additional game design | |
Thanks
| Title | Year | Status | Character |
| --- | --- | --- | --- |
| Typecast | 2014/I | Short acknowledgment | |
| Marvel Studios: Assembling a Universe | 2014 | TV Movie documentary thanks | |
| Micro SD | 2013 | Video short special thanks | |
| The Assassin | 2008 | Short special thanks | |
| The Chronicles of Riddick: Escape from Butcher Bay | 2004 | Video Game very special thanks | |
Self
| Title | Year | Status | Character |
| --- | --- | --- | --- |
| Extra | 2013-2016 | TV Series | Himself |
| Live with Kelly and Michael | 2003-2016 | TV Series | Himself - Guest |
| The Tonight Show Starring Jimmy Fallon | 2014-2016 | TV Series | Himself / Himself - Guest |
| Game4Paul | 2016 | TV Movie | Himself - Guest |
| Entertainment Tonight | 2009-2016 | TV Series | Himself / Himself - Furious 7 |
| 2016 MTV Movie Awards | 2016 | TV Special | Himself - Nominee |
| It's Not You, It's Men | 2016 | TV Series | Himself |
| The 42nd Annual People's Choice Awards | 2016 | TV Movie | Himself |
| Good Morning America | 2005-2015 | TV Series | Himself - Guest |
| Made in Hollywood | 2013-2015 | TV Series | Himself |
| The Insider | 2014-2015 | TV Series | Himself |
| Weekend Ticket | 2013-2015 | TV Series short | Himself |
| Furious 7: Flying Cars | 2015 | Video short | Himself |
| Furious 7: Race Wars | 2015 | Video short | Himself |
| Furious 7: Snatch and Grab | 2015 | Video short | Himself |
| Furious 7: Tower Jumps | 2015 | Video short | Himself |
| Making of Fast & Furious Supercharged Ride | 2015 | Video short | Himself |
| The Cars of Furious 7 | 2015 | Video short | Himself |
| Teen Choice Awards 2015 | 2015 | TV Special | Himself - Winner |
| 2015 MTV Movie Awards | 2015 | TV Special | Himself - Presenter: Female Performance / Nominee |
| The Talk | 2015 | TV Series | Himself - Guest |
| Jimmy Kimmel Live! | 2009-2015 | TV Series | Himself - Guest |
| Today | 2013-2015 | TV Series | Himself - Guest |
| Fast and Furious: Back Under the Hood | 2015 | Video documentary short | Himself |
| Fast and Furious: Cast Favorites | 2015 | Video documentary short | Himself |
| Fast and Furious: Fast Cars! | 2015 | Video documentary short | Himself |
| Fast and Furious: Mapping Fast & Furious | 2015 | Video documentary short | Himself |
| Fast and Furious: Restrospective | 2015 | Video documentary short | Himself |
| Snoop & Son: A Dad's Dream | 2015 | TV Mini-Series documentary | Narrator (2015) |
| Guide to the Galaxy with James Gunn | 2014 | Video short | Himself |
| The Intergalactic Visual Effects of 'Guardians of the Galaxy' | 2014 | Video short | Himself |
| Sit Down with the Stars | 2014 | TV Series | Himself |
| Journey to Sundance | 2014 | Documentary | Himself |
| IMDb: What to Watch | 2014 | TV Series documentary | Himself |
| Marvel Studios: Assembling a Universe | 2014 | TV Movie documentary | Himself |
| 45th NAACP Image Awards | 2014 | TV Movie documentary | Himself |
| Riddick: Meet the Mercs | 2014 | Video documentary short | Himself |
| Riddick: The Twohy Touch | 2014 | Video documentary short | Himself |
| Vin's Riddick | 2014 | Video documentary short | Himself |
| Fast & Furious 6: Take Control | 2013 | Video documentary short | |
| Hand to Hand Fury | 2013 | Video documentary short | Himself |
| It's All About the Cars | 2013 | Video documentary short | |
| Planes, Tanks and Automobiles | 2013 | Video documentary short | Himself |
| The Making of Fast & Furious 6 | 2013 | Video documentary short | Himself |
| The Late Late Show with Craig Ferguson | 2013 | TV Series | Himself - Guest |
| Young Hollywood | 2013 | TV Series | Himself |
| NerdHQ | 2013 | TV Series | Himself |
| Guys Choice Awards 2013 | 2013 | TV Special | Himself |
| Janela Indiscreta | 2011-2013 | TV Series | Himself |
| Vivir de cine | 2013 | TV Series | Himself |
| Conan | 2013 | TV Series | Himself - Guest |
| The Tonight Show with Jay Leno | 2001-2013 | TV Series | Himself - Guest |
| The Jonathan Ross Show | 2013 | TV Series | Himself - Guest |
| HBO First Look | 1998-2013 | TV Series documentary | Himself |
| 2013 MTV Movie Awards | 2013 | TV Special | Himself - Presenter |
| Close Up | 2013 | TV Series | Himself - Interviewee / Actor |
| Fast & Furious 6 Special | 2013 | TV Special documentary | Himself |
| Fucking Kassovitz | 2011 | Video documentary | Himself |
| Fast Five: A New Set of Wheels | 2011 | Video documentary short | Himself |
| Fast Five: Brian O'Connor, from Fed to Con | 2011 | Video documentary short | Himself |
| Fast Five: Dom's Journey | 2011 | Video documentary short | Himself |
| Fast Five: Dom vs. Hobbs | 2011 | Video documentary short | Himself |
| Fast Five: Enter Federal Agent Hobbs | 2011 | Video documentary short | Himself |
| Fast Five: Inside the Vault Chase | 2011 | Video documentary short | Himself |
| Fast Five: On Set with Director Justin Lin | 2011 | Video documentary short | Himself |
| Fast Five: Reuniting the Team | 2011 | Video documentary short | Himself |
| Fast Five: The Big Train Heist | 2011 | Video documentary short | Himself |
| Bastidores | 2011 | TV Series | Himself |
| Attack of the Show! | 2011 | TV Series | Himself - Guest |
| Cinema 3 | 2011 | TV Series | Himself |
| El hormiguero | 2011 | TV Series | Himself - Guest |
| The 7PM Project | 2011 | TV Series | Himself - Guest |
| Fast & Furious Five Special | 2011 | TV Movie | Himself |
| CQC: Custe o Que Custar | 2011 | TV Series | Himself |
| Domingo Espetacular | 2011 | TV Series | Himself |
| Legendários | 2011 | TV Series | Himself |
| Pânico na TV | 2011 | TV Series | Himself |
| Fashion News Live | 2009-2010 | TV Series | Himself |
| The Movie Loft | 2009 | TV Series | Himself |
| Fast & Furious: Driving School with Vin Diesel | 2009 | Video documentary short | Himself |
| Fast & Furious: Getting the Gang Back Together | 2009 | Video documentary short | Himself |
| Fast & Furious: Races and Chases | 2009 | Video documentary short | Himself |
| Fast & Furious: Shooting the Big Rig Heist | 2009 | Video documentary short | Himself |
| High Octane Action: The Stunts of 'Fast & Furious' | 2009 | Video documentary short | Himself |
| South of the Border: Filming in Mexico | 2009 | Video documentary short | Himself |
| Under the Hood: Imports | 2009 | Video documentary short | Himself |
| Under the Hood: Muscle Cars | 2009 | Video documentary short | Himself |
| Quelli che... il calcio | 2009 | TV Series | Himself |
| Making of... | 2009 | TV Series documentary | |
| Up Close with Carrie Keagan | 2008-2009 | TV Series | Himself - Guest |
| Making the 'Fast' Franchise | 2009 | Video documentary short | Himself |
| The Fast and the Furious: Dom's Charger | 2009 | Video short | Himself |
| Friday Night with Jonathan Ross | 2009 | TV Series | Himself - Guest |
| Le grand journal de Canal+ | 2006-2009 | TV Series documentary | Himself |
| TV total | 2009 | TV Series | Himself |
| Samuel L. Jackson: An American Cinematheque Tribute | 2008 | TV Movie documentary | Himself |
| Late Night with Conan O'Brien | 2003-2008 | TV Series | Himself - Guest |
| Sexiest... | 2006 | TV Series | Himself |
| Ellen: The Ellen DeGeneres Show | 2005-2006 | TV Series | Himself - Guest |
| Shootout | 2006 | TV Series | Himself |
| The Daily Show | 2000-2006 | TV Series | Himself - Guest |
| Late Show with David Letterman | 2003-2006 | TV Series | Himself - Guest |
| 2006 Independent Spirit Awards | 2006 | TV Movie documentary | Himself |
| 2005 MTV Movie Awards | 2005 | TV Special | Himself - Presenter |
| MTV Movie Awards 2005 Pre-Show | 2005 | TV Special | Himself |
| Caiga quien caiga | 2005 | TV Series | Himself |
| The Contender | 2005 | TV Series | Himself |
| 106 & Park Top 10 Live | 2005 | TV Series | Himself |
| The Chronicles of Riddick: Creation of New Mecca | 2004 | Video documentary short | Himself |
| The Chronicles of Riddick: Riddick Rises | 2004 | Video documentary short | Himself |
| Dark Fury: Into the Light | 2004 | Video short | Himself |
| From Pitch Black to the Chronicles of Riddick: Bridging the Gap | 2004 | Video documentary short | Himself |
| 2004 MTV Movie Awards | 2004 | TV Special | Himself - Presenter |
| Sci-Fi Channel: The Lowdown - The Chronicles of Riddick | 2004 | TV Movie documentary | Riddick |
| Pitch Black: A View Into the Dark | 2004 | Video documentary short | Himself |
| Pitch Black: Johns' Chase Log | 2004 | Video short | Himself |
| The Chronicles of Riddick: Visual Encyclopedia | 2004 | Video short | Himself |
| 'Saving Private Ryan': Boot Camp | 2004 | Video documentary short | Himself |
| 'Saving Private Ryan': Miller and His Platoon | 2004 | Video documentary short | Himself |
| 'Saving Private Ryan': Re-Creating Omaha Beach | 2004 | Video documentary short | Himself |
| MTV Europe Music Awards 2003 | 2003 | TV Special | Himself - Co-Host |
| Tinseltown TV | 2003 | TV Series | Himself |
| The Fast and the Furious: Tricking Out a Hot Import Car | 2003 | Video short | Himself |
| 34th NAACP Image Awards | 2003 | TV Special | Himself |
| Designing the World of 'xXx' | 2002 | Video documentary short | Himself |
| xXx: A Filmmaker's Diary | 2002 | Video documentary short | Himself |
| VH1 Big in 2002 Awards | 2002 | TV Special | Himself |
| RI:SE | 2002 | TV Series | Himself |
| Hyper show | 2002 | TV Series documentary | Himself |
| The Late Late Show with Craig Kilborn | 2001-2002 | TV Series | Himself - Guest |
| Starz on the Set: 'xXx' | 2002 | TV Short documentary | Himself |
| 2002 MTV Movie Awards | 2002 | TV Special | Himself - Presenter |
| Rank | 2002 | TV Series documentary | Himself |
| The Making of 'The Fast and the Furious' | 2002 | Video short | Himself |
| Player$ | 2002 | TV Series | Himself |
| + de cinéma | 2001 | TV Series documentary short | Himself |
| Young Hollywood Awards | 2001 | TV Special | Himself |
| Playboy Exposed: Playboy Mansion Parties Uncensored | 2001 | Video documentary | Himself |
| Raveworld: 'Pitch Black' Event Webcast | 2000 | Video documentary short | Himself |
| The Making of 'Pitch Black' | 2000 | Video documentary short | Himself |
| The Making of 'The Iron Giant' | 2000 | TV Short documentary | Himself - Host |
| The Panel | 2000 | TV Series | Himself |
| 2000 Blockbuster Entertainment Awards | 2000 | TV Special documentary | Himself |
| Into the Breach: 'Saving Private Ryan' | 1998 | Video documentary short | Himself |
| Breakin' in the USA: Break Dancing and Electric Boogie Taught by the Pros | 1984 | Video documentary as Mark Vincent | |
Archive Footage
| Title | Year | Status | Character |
| --- | --- | --- | --- |
| Entertainment Tonight | 2014-2016 | TV Series | Himself |
| Extra | 2015 | TV Series | Himself |
| Ok! TV | 2015 | TV Series | Himself |
| Inside Edition | 2015 | TV Series documentary | Himself |
| Chelsea Lately | 2013-2014 | TV Series | Himself |
| Movie Guide | 2013 | TV Series | Richard B. Riddick Dominic Toretto |
| Headline News | 2006 | TV Series | Pvt. Adrian Carpazzo / Taylor Reese |
| Best Week Ever with Paul F. Tompkins | 2005 | TV Series | Himself |
| The 77th Annual Academy Awards | 2005 | TV Special | Himself (uncredited) |
| Turbo Charged Prelude to 2 Fast 2 Furious | 2003 | Video short | Dominic Toretto (uncredited) |
| Gomorron | 1998 | TV Series | Himself |
Awards
Won Awards
| Year | Award | Ceremony | Nomination | Movie |
| --- | --- | --- | --- | --- |
| 2014 | DFCS Award | Detroit Film Critic Society, US | Best Ensemble | Guardians of the Galaxy (2014) |
| 2014 | MTV Movie Award | MTV Movie Awards | Best On-Screen Duo | Furious 6 (2013) |
| 2014 | NFCS Award | Nevada Film Critics Society | Best Ensemble Cast | Guardians of the Galaxy (2014) |
| 2013 | Star on the Walk of Fame | Walk of Fame | Motion Picture | On August 26, 2013. At 7000 Hollywood Blvd. |
| 2011 | CinemaCon Award | CinemaCon, USA | Action Star of the Year | |
| 2002 | MTV Movie Award | MTV Movie Awards | Best On-Screen Team | The Fast and the Furious (2001) |
| 1999 | OFTA Film Award | Online Film & Television Association | Best Cinematic Moment | Saving Private Ryan (1998) |
Nominated Awards
| Year | Award | Ceremony | Nomination | Movie |
| --- | --- | --- | --- | --- |
| 2016 | MTV Movie Award | MTV Movie Awards | Best Action Performance | Furious Seven (2015) |
| 2016 | People's Choice Award | People's Choice Awards, USA | Favorite Action Movie Actor | |
| 2015 | Black Reel | Black Reel Awards | Outstanding Voice Performance | Guardians of the Galaxy (2014) |
| 2015 | COFCA Award | Central Ohio Film Critics Association | Best Ensemble | Guardians of the Galaxy (2014) |
| 2015 | MTV Movie Award | MTV Movie Awards | Best Duo | Guardians of the Galaxy (2014) |
| 2015 | Teen Choice Award | Teen Choice Awards | Choice Movie Actor: Action | Furious Seven (2015) |
| 2015 | Teen Choice Award | Teen Choice Awards | Choice Movie: Chemistry | Furious Seven (2015) |
| 2014 | Hollywood Award | Acapulco Black Film Festival | Best Ensemble Cast | Furious 6 (2013) |
| 2014 | People's Choice Award | People's Choice Awards, USA | Favorite Action Movie Star | |
| 2014 | PFCS Award | Phoenix Film Critics Society Awards | Best Ensemble Acting | Guardians of the Galaxy (2014) |
| 2013 | Teen Choice Award | Teen Choice Awards | Choice Movie: Chemistry | Furious 6 (2013) |
| 2012 | Image Award | Image Awards | Outstanding Actor in a Motion Picture | Fast Five (2011) |
| 2012 | People's Choice Award | People's Choice Awards, USA | Favorite Action Movie Star | |
| 2011 | Teen Choice Award | Teen Choice Awards | Choice Movie Actor: Action | Fast Five (2011) |
| 2010 | People's Choice Award | People's Choice Awards, USA | Favorite Action Star | |
| 2009 | MTV Movie Award | MTV Movie Awards | Best Male Performance | Fast & Furious (2009) |
| 2006 | Stinker Award | The Stinkers Bad Movie Awards | Worst On-Screen Hairstyle | Find Me Guilty (2006) |
| 2005 | Razzie Award | Razzie Awards | Worst Actor | The Chronicles of Riddick (2004) |
| 2005 | Teen Choice Award | Teen Choice Awards | Choice Movie Actor: Comedy | The Pacifier (2005) |
| 2004 | VGA | Spike Video Game Awards | Best Performance by a Human Male | The Chronicles of Riddick: Escape from Butcher Bay (2004) |
| 2003 | MTV Movie Award | MTV Movie Awards | Best Male Performance | xXx (2002) |
| 2003 | Teen Choice Award | Teen Choice Awards | Choice Movie Actor - Drama/Action Adventure | xXx (2002) |
| 2002 | Black Reel | Black Reel Awards | Theatrical - Best Actor | The Fast and the Furious (2001) |
| 2002 | MTV Movie Award | MTV Movie Awards | Best Male Performance | The Fast and the Furious (2001) |
| 2001 | Blockbuster Entertainment Award | Blockbuster Entertainment Awards | Favorite Actor - Horror (Internet Only) | Pitch Black (2000) |
| 1999 | Actor | Screen Actors Guild Awards | Outstanding Performance by a Cast | Saving Private Ryan (1998) |
| 1997 | Grand Jury Prize | Sundance Film Festival | Dramatic | Strays (1997) |
Source:
IMDb
,
Wikipedia