• Paul Johansson is an actor and film director born in Spokane, Washington State USA.
• He is best known for his portrayal of Dan Scott in the romantic sports drama "One Tree Hill".
• He has been credited with over 75 appearances in movies and TV series.
• He has directed 14 episodes of the series "One Tree Hill" and the movie "Atlas Shrugged: Part I".
• As of October 2020, his net worth has been estimated at over $500,000.

Known for movies
Short Info
| | |
| --- | --- |
| Date Of Birth | January 26, 1964 |
| Spouse | Gabriela Oltean |
| Fact | Speaks French. |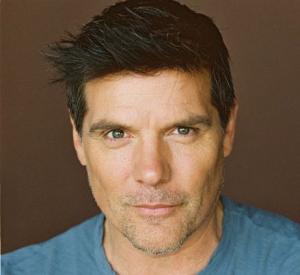 Who is Paul Johansson?
Paul Joseph Otto Johansson was born in Spokane, Washington State USA, on 26 January 1964 – his zodiac sign is Aquarius and he holds both Canadian and American nationality. He is an actor and a film director, who is perhaps still best known for his portrayal of Dan Scott in the romantic sports drama "One Tree Hill" which follows two half-brothers who are competing in both sports and the number of women they sleep with – the series aired from 2003 to 2012 and won three awards, while it was nominated for 27 others.
Childhood and education
Paul was raised an only child in Kelowna, British Columbia, Canada as their parents moved there not long after he was born – his father is the famous ice hockey player Earl Johnson while his mother was a housewife who died on 14 October 2011, after having battled breast cancer for around 20 years.
Paul became interested in acting while attending high school, appeared in numerous plays there and was encouraged by his teachers to pursue a career as an actor. He was also very sporting, as his father taught him how to play ice hockey, while Paul also played football and basketball. He matriculated from high school in 1982 and then enrolled at a college from which he graduated with a Bachelor of Arts degree in theatre in 1986.
Roles in TV series
Paul has been credited with over 75 appearances in movies and TV series, and we are about to mention some of his most notable performances in this article.
He made his debut TV series appearance in 1989, when cast to play the supporting character Greg Hughes in the soap opera "Santa Barbara", aired from 1984 to 1993 and which follows the Capwell family living in Santa Barbara, California. The year 1990 saw him guest star in the episode "Undressed for Success" of the science fiction comedy series "They Came from Outer Space", and in 1991, he began portraying the supporting character Nick Comstock in the teen sitcom "Parker Lewis Can't Lose", which starred Corin Nemec, Billy Jayne and Troy W. Slaten, and is about a teenager and his high school friends who are only creating problems for authority figures.
In 1993, he played another supporting character ,John Sears in 13 episodes of the teen drama "Beverly Hills, 90210", then appeared in single episodes of both the crime drama "Burke's Law" and the sitcom "The 5 Mrs. Buchanans" in 1994. In the same year, Paul started portraying the supporting character Austin Peale in the western drama "Lonesome Dove". and in 1995, his character became one of the lead characters as the audience loved him.
The year 1997 saw Paul appear in a single episode of both the family drama "7th Heaven" and the western anthology "Dead Man's Gun", and after guest starring in many series, he began portraying the lead character Nick Wolfe in the short-lived series "Highlander: The Raven" in 1998.
He appeared as Guderian in the episode "Double Helix" of the Canadian-American science fiction series "Andromeda" in 2000, the episode "Bus-ted" of the sitcom "The Drew Carey Show" in 2001 and two episodes of the crime drama "The District" in 2002, and until the mid-2010s, Paul appeared in a single episodes of numerous series.
Three of his most recent roles in series have been in the episode "Heatless" of the fantasy adventure drama "Once Upon a Time" in 2016, as the lead character Dmitri in the fantasy horror drama "Van Helsing" in 2018, and guest starring as Porter Brandt in the episode "In a Nutshell" of the action police procedural series "NCIS" in 2020.
Roles in movies
Paul made his debut film appearance in 1991 when cast to portray Blair Brennan in the comedy "Soapdish", and in the same year he played Spencer Hamilton in the martial arts film "Martial Law 2: Undercover", which starred Jeff Wincott and Cynthia Rothrock.
A few of Paul's following roles were in the comedy drama "When the Party's Over" in 1993, the romantic drama "She's So Lovely" in 1997 and the horror "Carnival of Souls" in 1998. He gained recognition in 1999 when he was cast to portray Gregory in the slasher movie "Wishmaster 2: Evil Never Dies" starring Holly Fields, Chris Weber and Al Foster, and which follows the evil Djinn who has to collect 1001 souls to start the Apocalypse.
The year 2000 saw him play Wes in the western "Glory Glory", but which attracted little attention, and in 2002, Paul appeared in two movies: the thriller "John Q." which starred Denzel Washington and the drama "Edge of Madness" which starred Brendan Fehr and Caroline Dhavernas. He then appeared in the critically acclaimed fantasy action horror movie "Berserker", written and directed by Paul Matthews, and in 2004 Paul appeared as Allie's Mom's Ex-Boyfriend in the critically acclaimed romantic drama "The Notebook", based on the eponymous novel by Nicholas Sparks.
The year 2006 saw him play supporting characters in both the crime drama "Alpha Dog" and the romantic comedy "Novel Romance", and in 2008 Paul starred as Gus in Alan Pao's thriller "Toxic".
Three of Paul's most recent notable performances have been in the political science fiction drama "Atlas Shrugged: Part I" in 2011, the biographical comedy drama "Kid Cannabis" and the comedy "Dear Eleanor" both in 2014.
Directing credits
In 2003, Paul wrote and directed his first movie "The Incredible Mrs. Ritchie", which starred Gena Rowlands, Kevin Zegers and David Schofield, and is about a teenager who is given an opportunity to redeem his debt to society – the film was a success, winning three awards while it was nominated for six others.
Between 2005 and 2012, Paul directed 14 episodes of the series "One Tree Hill", and in 2011 he directed the movie "Atlas Shrugged: Part I". His latest directing credit has been in 2017, when he worked on two episodes of the fantasy horror drama "Van Helsing".
Wife and children
Paul prefers to keep his personal matters to himself but it's known that he was married to Gabriela Oltean, an actress and art director who is perhaps best known for her role in "John Q." and for having served as the production designer for the shorts "Full Circle" and "The Goodbye Girl". The two married in a private ceremony attended by their closest friends and family on 25 March 2001, and Gabriela gave birth to their son Quinn several months after the ceremony. In 2005, Paul and Gabriel divorced for unknown reasons but citing 'irreconcilable differences'.
Paul hasn't talked about any other women he might have dated before or after Gabriela, and as of October 2020 he is single, was once married, and has one son.
Hobbies and other interests
Paul's main hobby is playing basketball – he was at one point an avid basketball player who toured with the Canadian National Basketball team for two years – they played in South Korea and China in 1986 and in Israel and Greece in 1987.
Dogs with achy joints, aging or overweight? This food was designed for them! By veterinarians! #Rayne https://t.co/QXAp1WYAJr pic.twitter.com/UmaJQ5tfgi

— Paul Johansson (@pjraven) February 17, 2017
Paul is interested in learning languages, and is fluent in French while he knows the basics of several other languages including Italian and Russian.
He likes to travel, and his career as an actor has taken him all around the US, while he has also been to many European and Asian countries.
Paul has his own favorite actors and actresses, some of whom are Ryan Gosling, Matt Damon and Rachel McAdams, and a few of his favorite movies are "La La Land", "Blade Runner 2049" and "The Notebook". He is also keen on watching animated comedy series – his favorite is "Rick & Morty".
Net worth
Paul's age is 56. He has short brown hair and brown eyes, his height is 6ft 2ins (1.88m) and he weighs around 180lbs (82kgs).
As of October 2020, his net worth has been estimated at over $500,000.
General Info
| | |
| --- | --- |
| Full Name | Paul Johansson |
| Date Of Birth | January 26, 1964 |
| Height | 1.87 m |
| Profession | Screenwriter, Film director, Actor, Television Director |
| Education | University of British Columbia |
Family
| | |
| --- | --- |
| Spouse | Gabriela Oltean |
| Children | Quinn Johansson |
| Parents | Joanne Leone Johansson, Earl Johnson |
| Siblings | Pete Johansson |
Accomplishments
| | |
| --- | --- |
| Awards | Daytime Emmy Award for Outstanding Writing In A Children/Youth/Family Special |
| Nominations | Daytime Emmy Award for Outstanding Directing In A Children/Youth/Family Special |
| Movies | Atlas Shrugged: Part I, John Q., Soapdish, Wishmaster 2: Evil Never Dies, Stonados, Alpha Dog, Edge of Madness, She's So Lovely, Dear Eleanor, The Incredible Mrs. Ritchie, Midnight Witness, Novel Romance, Martial Law 2: Undercover, Kid Cannabis, The Boondock Saints II: All Saints Day, Carnival of So... |
| TV Shows | One Tree Hill, Highlander: The Raven, Parker Lewis Can't Lose, Lonesome Dove: The Outlaw Years |
Social profile links
Facts
| # | Fact |
| --- | --- |
| 1 | He is close friends with One Tree Hill (2003) costar Bethany Joy Lenz. |
| 2 | Has a son named Quinn. |
| 3 | Currently in Wilmington, North Carolina filming the 3rd season of One Tree Hill. [2005] |
| 4 | Currenty producing the first movie in the Atlas Shrugged Trilogy based on Ayn Rand's novel, Atlas Shrugged. [August 2010] |
| 5 | Wilmington, North Carolina acting and directing Season 5 of One Tree Hill [January 2008] |
| 6 | Speaks French. |
| 7 | Became good friends with fellow Canadian Jason Priestley when both were scouted in Vancouver and brought to Los Angeles to pursue their careers in showbiz. They went on to work together in Beverly Hills, 90210 (1990), Conversations in Limbo (1998), and Dark Side (2003). |
| 8 | He is the son of professional hockey player Earl "Ching" Johnson (a member of the 1954 Stanley Cup-winning Detroit Redwings team). Earl went by Johnson when he was playing hockey, but he later changed the family name to Johansson to reflect his Swedish heritage. |
| 9 | Played with the Canadian National Basketball team touring for two years. 1986 in Korea and China and in 1987 to Israel and Greece. |
| 10 | Paul was born in the US, but raised in Canada. He has citizenship in both countries. |
Pictures
Movies
Actor
| Title | Year | Status | Character |
| --- | --- | --- | --- |
| John Q | 2002 | | Tuck Lampley |
| The Drew Carey Show | 2001 | TV Series | Ron Higgins |
| Andromeda | 2000 | TV Series | Guderian |
| The Last Dance | 2000 | TV Movie | Charlie Parker |
| Da Vinci's Inquest | 2000 | TV Series | Tom Sprawl |
| Hope Island | 2000 | TV Series | Steve Kramer |
| First Wave | 1999 | TV Series | Hatcher |
| The Infinite Power Workout | 1999 | TV Series | Guest star |
| Highlander: The Raven | 1998-1999 | TV Series | Nick Wolfe |
| Wishmaster 2: Evil Never Dies | 1999 | Video | Gregory |
| Carnival of Souls | 1998 | | Michael |
| Earth: Final Conflict | 1998 | TV Series | Sloane |
| Dharma & Greg | 1998 | TV Series | Leonard |
| Players | 1998 | TV Series | Jeff Taylor |
| Dead Man's Gun | 1997 | TV Series | Sanford Hogan |
| She's So Lovely | 1997 | | Intern #2 |
| 7th Heaven | 1997 | TV Series | Tom Harrison |
| Ed McBain's 87th Precinct: Heatwave | 1997 | TV Movie | Det. Bert Kling |
| Ed McBain's 87th Precinct: Ice | 1996 | TV Movie | Det. Bert Kling |
| Lonesome Dove: The Outlaw Years | 1995-1996 | TV Series | Austin Peale |
| Robin's Hoods | 1995 | TV Series | Dean Cavallari |
| Lonesome Dove: The Series | 1994-1995 | TV Series | Austin Peale |
| The 5 Mrs. Buchanans | 1994 | TV Series | Jesse Buchanan |
| Beverly Hills, 90210 | 1993-1994 | TV Series | John Sears |
| Burke's Law | 1994 | TV Series | |
| When the Party's Over | 1993 | | Henry |
| Midnight Witness | 1993 | | Paul |
| Parker Lewis Can't Lose | 1991-1992 | TV Series | Nick Comstock |
| Martial Law II: Undercover | 1991 | Video | Spencer Hamilton |
| Soapdish | 1991 | | Blair Brennan / Bolt |
| They Came from Outer Space | 1990 | TV Series | Doug |
| Laker Girls | 1990 | TV Movie | Bart Jeffris |
| Santa Barbara | 1989-1990 | TV Series | Greg Hughes |
| Matinee | 1989 | TV Movie | |
| Swimsuit | 1989 | TV Movie | |
| Q | 2016/I | Short post-production | Dave Cannon |
| Father Africa | 2016 | completed | Daniel |
| Van Helsing | 2016 | TV Series | Dmitri |
| Once Upon a Time | 2016 | TV Series | Woodcutter / Gabriel |
| The River Thief | 2016 | | Saul |
| Dear Eleanor | 2016 | | Hugh |
| The Stepchild | 2016 | TV Movie | John |
| Bones | 2015 | TV Series | Craig Smith |
| Love, Again | 2015 | TV Movie | David |
| Mad Men | 2015 | TV Series | Ferg Donnelly |
| Preface to Being Jaded | 2014 | TV Series short | Roger |
| A Daughter's Nightmare | 2014 | TV Movie | Adam |
| Kid Cannabis | 2014 | | Terry Morgan |
| House of Secrets | 2014 | TV Movie | Rick |
| Love and Skin | 2013 | Short | Richard |
| Beauty and the Beast | 2013 | TV Series | Curt Windsor |
| The Winner 3D | 2013 | | Darkman |
| Stonados | 2013 | TV Movie | Joe Randall |
| CSI: Crime Scene Investigation | 2013 | TV Series | Edward Trigg |
| One Tree Hill | 2003-2012 | TV Series | Dan Scott |
| Criminal Minds | 2012 | TV Series | Clark Preston |
| Atlas Shrugged: Part I | 2011 | | John Galt |
| The Boondock Saints II: All Saints Day | 2009 | | Kuntsler |
| Toxic | 2008 | | Gus |
| IQ-145 | 2008 | TV Series | Ben Compost |
| Novel Romance | 2006 | | Jake Buckley |
| A Trick of the Mind | 2006 | TV Movie | Michael |
| Alpha Dog | 2006 | | Peter Johansson |
| Window Theory | 2005 | | Stu |
| The Notebook | 2004 | | Allie's Mom's Ex Boyfriend (uncredited) |
| Berserker | 2004 | | Barek |
| Dark Side | 2003 | | Sean Leonard |
| The Incredible Mrs. Ritchie | 2003 | TV Movie | Jack |
| The District | 2002 | TV Series | Father Patrick Debreno |
| Glory Glory | 2002 | | Wes |
| Edge of Madness | 2002 | | Henry Mullen |
Director
| Title | Year | Status | Character |
| --- | --- | --- | --- |
| One Tree Hill | 2005-2012 | TV Series 14 episodes | |
| Atlas Shrugged: Part I | 2011 | | |
| The Incredible Mrs. Ritchie | 2003 | TV Movie | |
| Conversations in Limbo | 1998 | Short | |
Writer
| Title | Year | Status | Character |
| --- | --- | --- | --- |
| The Incredible Mrs. Ritchie | 2003 | TV Movie written by | |
| Conversations in Limbo | 1998 | Short writer | |
Music Department
| Title | Year | Status | Character |
| --- | --- | --- | --- |
| Santa Barbara | 1984 | TV Series composer: additional music - 1989 | |
Producer
| Title | Year | Status | Character |
| --- | --- | --- | --- |
| Check, Please! | 2015 | Short executive producer | |
Thanks
| Title | Year | Status | Character |
| --- | --- | --- | --- |
| Drone | 2015/II | Short special thanks | |
| The Notebook | 2004 | thanks | |
Self
| Title | Year | Status | Character |
| --- | --- | --- | --- |
| Home & Family | 2015 | TV Series | Himself |
| Noches Con Platanito | 2015 | TV Series | Himself - Guest |
| The Playboy Morning Show | 2015 | TV Series | Himself |
| One Tree Hill: Always & Forever | 2012 | TV Movie | Himself |
| Behind the Scenes: One Tree Hill Season 6 | 2009 | Video documentary short | Himself |
| Behind the Scenes: One Tree Hill Season 5 | 2008 | Video documentary short | |
| The 8th Annual Leo Awards | 2006 | TV Special | Himself - Presenter |
| The Tony Danza Show | 2006 | TV Series | Himself |
| Unscripted | 2005 | TV Series | Himself |
| The 3rd Annual Leo Awards | 2001 | TV Special | Himself - Presenter |
| The 16th Annual Daytime Emmy Awards | 1989 | TV Special | Himself |
Archive Footage
| Title | Year | Status | Character |
| --- | --- | --- | --- |
| One Tree Hill | 2011 | TV Series | Dan Scott |
Awards
Won Awards
| Year | Award | Ceremony | Nomination | Movie |
| --- | --- | --- | --- | --- |
| 2004 | Daytime Emmy | Daytime Emmy Awards | Outstanding Writing in a Children/Youth/Family Special | The Incredible Mrs. Ritchie (2003) |
Nominated Awards
| Year | Award | Ceremony | Nomination | Movie |
| --- | --- | --- | --- | --- |
| 2004 | Daytime Emmy | Daytime Emmy Awards | Outstanding Directing in a Children/Youth/Family Special | The Incredible Mrs. Ritchie (2003) |
Source:
IMDb
,
Wikipedia