• Jane Sibbett is a comedian and actress best known for her work in the sitcom "Friends" and "Herman's Head"
• Her net worth is estimated to be over $2 million
• She attended University of California, Los Angeles and began her acting career in 1985
• She was a regular cast member in "If Not For You" and "Nick Freno: The Licensed Teacher"
• She is a big advocate on domestic violence awareness and runs the LA-based 1736 Family Crisis Center to help survivors

Known for movies
Short Info
| | |
| --- | --- |
| Spouse | Karl Fink |
| Mark | Mostly plays characters who are troublemakers or have a mean streak to them |
| Fact | She & partner/husband Karl Fink are keynote speakers at the Big Island Film Seminar. [April 2009] |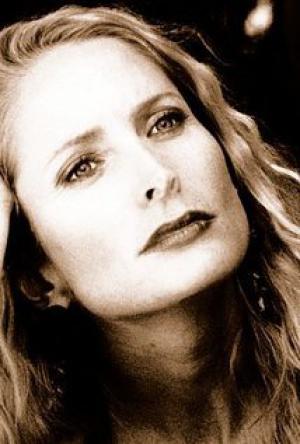 Who is Jane Sibbett?
Jane Moore Sibbett was born on 28 November 1962, in Berkeley, California, USA, and is a comedian as well as an actress, probably best known for her work in the sitcom "Friends" in which she portrayed Carol Willick, the first wife of Ross Geller. Another show she's known for is "Herman's Head", in which she portrayed Heddy Newman.
The Net Worth of Jane Sibbett
As of early-2020, Jane Sibbett's net worth is estimated to be over $2 million, earned largely through a successful career in acting, in the profession since 1985 – she's worked on numerous films during her career as well, and made guest appearances in numerous popular shows, though in recent years she's been more focused on film work.
Early Life, Education, and Career Beginnings
Jane grew up the youngest of five children. While she was born in Berkeley, the family later moved to the San Francisco Bay, to Alameda Island which is adjacent to Oakland. At a young age, she aspired to a career in acting, and after matriculating enrolled at the University of California, Los Angeles where she further developed her interest. The university is one of the largest and most applied-to universities in the US.
After completing her degree, she stayed in LA auditioning for roles, until she got her first part in the soap opera "Santa Barbara", which she was in from 1986 to 1987, playing the role of Jane Wilson.
The show follows the lives of a wealthy family and other families associated with them. Thanks to her performances, she was nominated for a Soap Opera Digest Award for Best Newcomer.
Continued Acting Work and Herman's Head
Sibbett was then cast in the CBS show "The Famous Teddy Z", in which she worked alongside Alex Rocco and Jon Cryer. The show is inspired by the true story of agent Jay Kantor, who first worked as a mailroom clerk before eventually becoming the agent of star actor Marlon Brando. The show was short-lived, only lasting for a season.
She was then cast in one of her early notable roles in the show "Herman's Head", portraying a blonde bombshell who is conscious about her status.
The sitcom aired on Fox, and starred William Ragsdale as the titular Herman Brooks. The show follows the story from the perspective of the main character with some of his decisions being dramatized through a Greek chorus, where parts of his personality interact with each other. Jane had the role of a co-worker of Herman, part of their company's research department as a fact-checker. She is often seen trying to manipulate the main character due to her obsession with status. However, despite all her efforts, she often loses to Herman in the end. Later on, the two become friends and even start a romance that was short-lived, due to their conflicting ideals.
Friends
In 1994 Jane's fame continued to grow as she became a part of the series "Friends", appearing as a recurring character for the next seven years. The sitcom is considered one of the most beloved and popular television shows of all time, with numerous honors along with awards to its name. It tells the story of a group of six friends living in Manhattan, New York City, who go about their lives during their 20s and 30s. The show made every regular cast member a star, though very few of them managed to capitalize on their fame afterwards.
Jane's character only appeared in around 15 episodes, so during this time she took on other projects, such as the sitcom "If Not for You" in which she was a regular cast member, but it was short-lived, being canceled in the same year. She then had a role during the second season of "Nick Freno: The Licensed Teacher", in which she reunited with "Herman's Head" co-star Hank Azaria. During that season, she portrayed the former fiancée of the main character, a school headmaster.
Recent Projects
As the years progressed, Sibbett focused mostly on television work, appearing as a guest in various shows such as "The Nanny" and "21 Jump Street".
In the 1990s, she was in a string of movies, including a television adaptation of "Noah" taken from the Bible. She also worked on the movie "The Second Arrival", a sequel to 1996's "The Arrival" but released straight-to-video. She also worked alongside John Terry in "The Resurrected", an adaptation of "The Case of Charles Dexter Ward" written by HP Lovecraft. The film's story focuses on the titular character who becomes obsessed with an ancestor to the point at which he starts replicating his ancestor's past experiments.
After working on several more films, Jane then focused on production work, creating the company Wild Aloha Studios, responsible for creating four documentaries, all focused on the faith healer Braco.
Of Croatian descent, Braco rose to fame internationally due to his alleged ability to heal people using his gaze. Numerous reports have credited him for leading to the betterment of many of his patients, though many critics believe that this is fabricated, as no evidence has been truly provided that he has healing capabilities. She's taken fewer acting roles in the last few years, and has been more focused on working as a director in theatre. Some of her recent productions include "The Vagina Monologues" and "SHE'ISLAND".
Personal Life
Jane met writer Karl Fink during her time in the series "Herman's Head", which he worked on during its first two seasons. They married in 1992 after several years of being in a relationship, and have three children together. However, in 2016 it was announced that the couple had divorced. Since then, there have been no new relationships reported for Jane. Aside from acting, she is a big advocate on domestic violence awareness, and helping victims of it. She runs the LA-based 1736 Family Crisis Center, which aims to assist survivors of these types of attacks.
General Info
| | |
| --- | --- |
| Full Name | Jane Sibbett |
| Height | 1.7 m |
| Profession | Voice Actor |
| Education | University of California, Los Angeles |
| Nationality | American |
Family
| | |
| --- | --- |
| Spouse | Karl Fink |
| Children | Kai Fink, Ruby Fink, Violet Fink |
| Parents | William Ryan Sibbett IV, Gaines Sibbett |
Accomplishments
| | |
| --- | --- |
| Movies | The Resurrected, It Takes Two, Just in Time, Noah, Arrival II, Au Pair, Sealed with a Kiss, Snow Dogs, Buffalo Dreams, Pretty Little Devils, Jessica Darling's IT List, The Town That Banned Christmas |
| TV Shows | Nick Freno: Licensed Teacher, Herman's Head, The Famous Teddy Z, If Not for You |
Social profile links
Marks
| # | Marks / Signs |
| --- | --- |
| 1 | Mostly plays characters who are troublemakers or have a mean streak to them |
Facts
| # | Fact |
| --- | --- |
| 1 | Currently in preproduction on the documentary about the miraculous Croatian healer, Braco. [October 2009] |
| 2 | Playing "Katherine Fishman", she just wrapped the pilot East of Normal, West of Weird (2005) for Sony Pictures TV, Brillstein-Grey, and ABC Family. Mitchell Whitfield also stars as Jane's husband, with Nikki SooHoo as "Becca Fishman", her daughter, and Reed Alexander as "Conrad", Jane's son. Peter Lauer directs with Barry Wernick as writer/executive producer. [January 2005] |
| 3 | Currently in preproduction for the ABC Family pilot East of Normal, West of Weird (2005). Shooting begins for this single-camera half-hour show for Brillstein-Grey and Sony Pictures Television in January 2005. Mitchell Whitfield and Nikki SooHoo also star with Barry Wernick as writer/executive producer and Peter Lauer on board as director. [December 2004] |
| 4 | Currently producing and starring in the romantic comedy feature film, A One Time Thing (2004). [May 2003] |
| 5 | Joined with Megan MacArthur to co-produce and direct the documentary, working-titled "13 + 13 Grandmothers", capturing the 13 Grandmother Elders of Turtle Island coming to work with 13 Tutu Wahini and Kahuna of the Pacific Rim to share ritual and prophecy how they can save the world for their grandchildren. [January 2010] |
| 6 | Sibbett & Fink's Wild Aloha Studios is currently editing both TV pilots _Doc in the Box (2009)_ and _Edge of Reality (2009)_, starring David Edge, in Hawaii. Both pilots wrapped on the Big Island in July 2009. [August 2009] |
| 7 | Her A One Time Thing (2004) is an official selection of the International Family Film Festival in Valencia, California. Screenings open to the public are September 25th and September 28th. Q & A sessions to follow. [September 2005] |
| 8 | Sibbett & Fink are in Hawaii opening a new production company & co-creating a new film & TV studio, Wild Aloha Studios. [April 2009] |
| 9 | "Doc in the Box," Sibbett & Fink's Wild Aloha Studio's debut TV pilot wrapped July 9 on the Big Island of Hawaii. [July 2009] |
| 10 | She & partner/husband Karl Fink are keynote speakers at the Big Island Film Seminar. [April 2009] |
| 11 | Jane Sibbett's first prime-time on-screen kiss was with 2009's Sexiest Man Alive, Johnny Depp. |
| 12 | Mother, with Karl Fink, of two girls named Ruby Fink (b. June 9th 1992) and Violet Fink and a boy named Kai Fink. |
| 13 | Was offered the part of "Debra" on Everybody Loves Raymond (1996). CBS and Dreamworks wanted her for the part, sent her the contract, she signed the deal, but after meeting Ray Romano and finding he didn't know they'd offered her the part, she graciously suggested they talk. Patricia Heaton was more who Ray had in mind and Jane is still hopeful that good karma will come back around to give her such a wonderful run on such a fabulous show as "Raymond". |
| 14 | Jane's film debut was in a film strip for Health while in the second grade in Alameda, CA. She was chosen because she wore blue. Blue is still her favorite "lucky" color. |
| 15 | Member of Pi Beta Phi sorority while at UCLA |
| 16 | She is a lifelong cowgirl and currently owns six horses that aspire to great things and beg her to create a western. Her three pigs equally add the extra glamour and comedy to an already fun family farm far from the bustle of Hollywood. |
Pictures
Movies
Actress
| Title | Year | Status | Character |
| --- | --- | --- | --- |
| Jessica Darling's It List | 2016 | | Mrs. Darling |
| Legacy | 2008 | Video | Mrs. Whittington |
| Out of Jimmy's Head | 2007 | TV Series | Ms. Shank |
| What About Brian | 2006 | TV Series | Tracy |
| A Merry Little Christmas | 2006 | | Madeline Bridges |
| Buffalo Dreams | 2005 | TV Movie | Blaine Townsend |
| East of Normal, West of Weird | 2005 | TV Movie | |
| A One Time Thing | 2004 | | Casey Hill |
| Once and Again | 2002 | TV Series | Jeannine Blue |
| Ally McBeal | 2002 | TV Series | Beth Herman |
| Snow Dogs | 2002 | | Nana (voice) |
| Generation Gap | 2002 | TV Movie | |
| Sabrina, the Teenage Witch | 2001 | TV Series | Robin Davis |
| Friends | 1994-2001 | TV Series | Carol Willick |
| It's Like, You Know... | 1999 | TV Series | Erika |
| Sealed with a Kiss | 1999 | TV Movie | Christina Ethridge |
| Karate Kids | 1999 | Video | Fairy Princess |
| Au Pair | 1999 | TV Movie | Vivian Berger |
| Arrival II | 1998 | | Bridget Riordan |
| The Wonderful World of Disney | 1998 | TV Series | Angela |
| Nick Freno: Licensed Teacher | 1997-1998 | TV Series | Dr. Katherine Emerson |
| Just in Time | 1997 | | Brenda Hyatt |
| The Nanny | 1997 | TV Series | Marcy Feldman / Morgan Faulkner |
| Dads | 1997 | TV Short | Melinda Nicholls |
| Touched by an Angel | 1996 | TV Series | Emily Houghton |
| It Takes Two | 1995 | | Clarice Kensington |
| If Not for You | 1995 | TV Series | Melanie / Melanie McKee |
| Matlock | 1995 | TV Series | A.D.A. Katie Clark |
| The Adventures of Brisco County Jr. | 1994 | TV Series | Dianna Grayson |
| Herman's Head | 1991-1994 | TV Series | Heddy Newman |
| Burke's Law | 1994 | TV Series | Meg Harden |
| Likely Suspects | 1992 | TV Series | |
| Shatterbrain | 1991 | | Claire Ward |
| Quantum Leap | 1991 | TV Series | Diane Frost |
| Star Trek: The Next Generation | 1991 | TV Series | Holographic Dance Partner |
| Jake and the Fatman | 1990 | TV Series | Dana Ashford |
| Fear | 1990 | | Newscaster |
| The Famous Teddy Z | 1989-1990 | TV Series | Laurie Parr |
| 21 Jump Street | 1989 | TV Series | Louise |
| Miracle at Beekman's Place | 1988 | TV Movie | Alex Peterson |
| Cheers | 1988 | TV Series | Kim Cooperman |
| Going to the Chapel | 1988 | | Jude |
| My Two Dads | 1988 | TV Series | Ashley Bokowski |
| Valerie's Family: The Hogans | 1988 | TV Series | Melanie |
| Santa Barbara | 1986-1987 | TV Series | Jane Wilson |
| The Fall Guy | 1986 | TV Series | Girl |
| One Terrific Guy | 1986 | TV Movie | Donna Cumberland |
| Promises to Keep | 1985 | TV Movie | Libby |
| Scarecrow and Mrs. King | 1985 | TV Series | Shawna |
Producer
| Title | Year | Status | Character |
| --- | --- | --- | --- |
| Braco - The Golden Bridge | 2010 | Video documentary producer | |
| A One Time Thing | 2004 | producer | |
| Karate Kids | 1999 | Video producer | |
Self
| Title | Year | Status | Character |
| --- | --- | --- | --- |
| Braco - The Golden Bridge | 2010 | Video documentary voice | |
| The Annual National Jewish Fund Awards Dinner | 1989 | TV Special | Herself |
Awards
Won Awards
| Year | Award | Ceremony | Nomination | Movie |
| --- | --- | --- | --- | --- |
| 2000 | TV Guide Award | TV Guide Awards | Editor's Choice | |
Nominated Awards
| Year | Award | Ceremony | Nomination | Movie |
| --- | --- | --- | --- | --- |
| 1988 | Soap Opera Digest Award | Soap Opera Digest Awards | Outstanding Newcomer: Daytime | Santa Barbara (1984) |
Source:
IMDb
,
Wikipedia