• Ilan Mitchell-Smith is a former Hollywood actor best known for the role of Wyatt Donnelly in "Weird Science".
• He is of Jewish-Russian descent and holds a PhD from Texas A&M University.
• He is now a professor of Medieval Literature at California State University, Long Beach.
• He is married to Susannah Demaree, and has two children, a daughter and a son.
• His net worth is estimated to be over $300,000.

Known for movies
Short Info
| | |
| --- | --- |
| Date Of Birth | June 29, 1969 |
| Spouse | Susannah Demaree Smith |
| Fact | When he and his wife, Susannah, were dating, he never told her of his previous acting career. But he confessed after finding out that, coincidentally, one of her favorite movies was The Chocolate War (1988), which Ilan had starred in. |
| Payments | Earned $150,000 from Weird Science (1985) |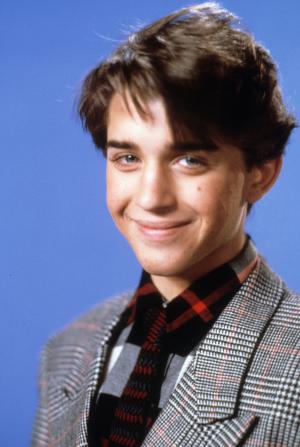 Ilan Mitchell-Smith is a former Hollywood actor, perhaps best known for the role of Wyatt Donnelly from "Weird Science", who is now working as a Medieval Literature professor at California State University, Long Beach.
Early life and family
Ilan M. Mitchell-Smith was born on 29 June 1969, in Amherst, Hampshire County, Massachusetts USA, so he holds American nationality, and his zodiac sign is Cancer. He is of Jewish-Russian descent. Ilan is the son of psychotherapist Clary Mitchell-Smith, and an art history teacher at the Massachusetts community college Lawrence "Larry" Smith. His parents divorced in 1970, sharing custody over Ilan and his older sister Natania; she is now an artist and potter living in England, who holds the position of the Head of Visual and Performing Arts Department at The Williston, Northampton School.
Their mother later left for Hawaii to marry for the second time. Ilan was passionate about performing from his early years. He was fond of ballet, and even attended the School of American Ballet based at the New York City Ballet company at the Lincoln Center for the Performing Arts, where to where he won a scholarship to dance.
Educational background
After matriculating from Amherst Regional High School, earning a high school equivalency degree when he was 17 years old, Ilan concentrated on his acting career for a decade, then returning to his education, enrolling at Santa Monica College, California. His educational background was later enriched with an AB in medieval studies from the University of California, Davis and an MA from Fordham University, New York. He was later awarded a PhD from Texas A&M University in 2005.
Career
Acting career: first steps
Ilan was noticed by a casting director at the age of 11, while he was performing ain one of his ballet shows. He was invited to join the cast of the drama "Daniel" (1983), landing the role of the young version of the title character of the movie. The same year he appeared as Milo Crimpley in "How to Be a Perfect Person in Just Three Days", a TV movie directed by Joan Micklin Silver. In 1984 he played Jim Conrad in the comedy "The Wild Life", starring Eric Stoltz and Chris Penn. He also played Anthony Ganucci in the episode "The Confirmation Day" of the popular TV series "The Equalizer" in 1985.
Starring in "Weird Science"
In 1985 Ilan also landed the role which he still calls his most recognizable one; at the age of 15 he passed the audition to land the role of Wyatt Donnelly, joining the cast of "Weird Science", a science fiction movie for teenagers. Sharing the screen with Robert Downey Jr., Bill Paxton and Anthony Michael Hall, he was also admired by the star of the film, Kelly LeBrock – she even once warmly kissed him at one of the parties they attended together. Ilan was said to be very decent while working on the set; his fellow actress, Judie Aronson, who played Ilan's on-screen girlfriend, shared her memories: 'Though he shared the screen with future stars <…> he still stood out. All the other boys on the set were extremely wild and carefree and crazy.
Ilan was very well-bred, well-mannered', she said during her interview to People in 2000. "Weird Science" was a big success, so the producers later created a TV series based on the plot of the movie, which had the same title, with John Mallory Asher playing Gary Wallace, and Michael Manasseri playing Wyatt Donnelly. The role of 'a perfect girlfriend' named Lisa was landed by Vanessa Angel.
Further acting career and latest on-screen works
After a massive success of "Weird Science", Ilan landed the role of Bryan in "Journey to the Center of the Earth" in 1988. He then played Jerry Renault in "The Chocolate War" in the same year, and Sebastian in "Identity Crisis" in 1989. From 1989 to 1991 he was in the recurring cast of "Superboy", in the role of Andy McAlister.
He also appeared as Gabriel Evans in the episode "Men Seeking Women" in the TV series "Silk Stalkings" in 1991, but in the same year finally understood that he didn't want to act anymore, and decided to focus on his academic career: 'The feeling I had was I don't like this [acting] very much; it's getting in the way of what I really want to do, which is to be in academia', he shared in his interview to People in 2000.
However, he returned to acting in 2015 to voice over several characters in the episode "Heads Will Roll" of the animated series "Axe Cop". He also appeared as Mr. Connelly in the episode "Weird Science" of the comedy series "The Goldbergs" in 2017.
Academic career
Ilan once shared that he had always been fascinated by everything related to the medieval era: 'From my first memory of looking at a little mounted knight by my dad's bed, I thought, 'That's it, that's the thing that I love', he shared his thoughts in one of his interviews. So, disappointed with the Hollywood lifestyle, Ilan got back to studying, as previously described. While living in San Angelo, Texas, where he moved to in 1998, Ilan worked as an English Medieval literature professor at Angelo State University for several years. Then he moved to Long Beach, California, to work as an associate professor at California State University's (CSU Long Beach) English Department.
Ilan does a lot of publications on chivalry and knights of the period of Middle Ages; he also publishes on video-games, TV series and movies which refer to medieval culture.
If asked about his choice in favor of studying Medieval Ages to be valid, Ilan always answers it was the right choice as it made him happy to do something he loved, 'even if it's about knights and chivalry'.
Personal life, wife Susannah Demaree
Ilan met his future wife, Susannah Demaree, in 1992, when he studied at Santa Monica Junior College, as she was also a student there. Susannah didn't know anything about Ilan's past acting career, and couldn't recognize a teenage actor in her new boyfriend. She only found out the truth about his previous career when they talked about their favorites movies: Susannah shared that her favorite movie was "The Chocolate War", in which Ilan starred. He couldn't stop laughing as Susannah didn't recognize him even then, so he finally explained to her why he laughed so hard.
After dating for a couple of years, Ilan and Susannah married in 1995. She gave birth to their first child, a daughter they named Eloise in 1998. In 2000 the couple welcomed another child, a son named Asher. After matriculating from Ernest S. McBride High School in 2018, Asher is now studying Film and Electronic Arts at California State University, Long Beach; he is going to graduate with a BA in 2022. Asher calls himself an aspiring screenwriter.
As to Susannah, she worked as a special education assistant instructor, but quit to take care after their kids. Her current occupation is not known.
Hobbies, favorite things and interesting facts
Ilan is fond of tabletop games. He's published a lot of articles on Dungeons and Dragons, and also worked as a freelance writer for Talk Wargaming, Forces of Geek (where he has a column entitled "Playing the Nerd"), and many other online gaming sources.
Ilan sometimes volunteers as a technical writer and editor, working for some small "indie" game studios developing tabletop games; he also helps to organize annual events for tabletop gamers in Southern California. Ilan is an avid supporter of the "Black Lives Matter" manifests and protests.
Ilan doesn't like to be recognized by his students, so when he is said he looks like the main character of "Weird Science", he answers: 'Yeah, everybody tells me that'.
Appearance, clothing style
Ilan has short dark brown hair and blue eyes. He is 5ft 10ins (1.78m) tall, and weighs around 167lbs (76kgs). When not at work, he likes to wear comfortable hoodies with games related prints, Bermuda shorts and other casual outfits.
Net worth and salary
It is known that Ilan received $150,000 for starring in "Weird Science" in 1985. As of 2020, Ilan's net worth is reported to be over $300,000.
General Info
| | |
| --- | --- |
| Full Name | Ilan Mitchell-Smith |
| Date Of Birth | June 29, 1969 |
| Profession | Actor, Teacher |
| Education | Fordham University, University of California, Davis, Texas A&M University |
| Nationality | American |
Family
| | |
| --- | --- |
| Spouse | Susannah Demaree Smith |
| Children | Asher Smith, Eloise Smith |
| Siblings | Natania Smith |
Accomplishments
| | |
| --- | --- |
| Movies | Journey to the Center of the Earth, Identity Crisis, The Chocolate War, Weird Science, The Wild Life, Daniel |
| TV Shows | Superboy |
Social profile links
Salary
Quotes
| # | Quote |
| --- | --- |
| 1 | "Choosing to do something I love, even if it's about knights and chivalry, is a valid choice. I'm happy doing what I'm doing." (on leaving acting to pursue a career in academia). |
Facts
| # | Fact |
| --- | --- |
| 1 | Long Beach, California, USA: Assistant Professor in the English department at California State University, Long Beach (specializing in Medieval English Literature). [September 2009] |
| 2 | Is now a Professor of History at Texas A&M University. Does not like having his picture taken so students will not recognize him as"Wyatt". [2000] |
| 3 | Studying for a doctorate in medieval studies, Texas A&M University, where he also teaches freshman composition. [1998] |
| 4 | He is now an Assistant Professor of English at Angelo State University in San Angelo, Texas. [January 2008] |
| 5 | Assistant Professor of English at Angelo State University. [April 2007] |
| 6 | Is now a Lecturer in the English Department at Texas A&M University. Has done extensive study and lecturing in the role of gender in medieval romances. Does not like having his picture taken so students will not recognize him as "Wyatt". [July 2005] |
| 7 | Moved to Texas in 1998. |
| 8 | Met his wife at Santa Monica Junior College. |
| 9 | His mother is a psychotherapist based in Hawaii, his father is an art history professor in Massachusetts, and his sister, Natania, is an artist living in England. |
| 10 | When he and his wife, Susannah, were dating, he never told her of his previous acting career. But he confessed after finding out that, coincidentally, one of her favorite movies was The Chocolate War (1988), which Ilan had starred in. |
| 11 | In addition to his education at Texas A&M, he also holds a B.A. in medieval studies from University of California at Davis and an M.A. from Fordham University in New York. |
| 12 | Daughter, Eloise, born 1998. |
| 13 | Son, Asher, born 2000. |
Pictures
Movies
Actor
| Title | Year | Status | Character |
| --- | --- | --- | --- |
| Silk Stalkings | 1991 | TV Series | Gabriel Evans |
| Superboy | 1989-1991 | TV Series | Andy McAlister |
| Identity Crisis | 1989 | | Sebastian |
| The Chocolate War | 1988 | | Jerry Renault |
| Journey to the Center of the Earth | 1988 | | Bryan |
| The Equalizer | 1985 | TV Series | Anthony Ganucci |
| Weird Science | 1985 | | Wyatt Donnelly |
| The Wild Life | 1984 | | Jim Conrad |
| How to Be a Perfect Person in Just Three Days | 1983 | TV Movie | Milo Crimpley |
| Daniel | 1983 | | Young Daniel (as Ilan M. Mitchell-Smith) |
Thanks
| Title | Year | Status | Character |
| --- | --- | --- | --- |
| On the Pool Patio with Ilya Salkind | 2011 | Documentary thanks | |
Self
| Title | Year | Status | Character |
| --- | --- | --- | --- |
| Don't You Forget About Me | 2009 | Video documentary | Himself |
Archive Footage
| Title | Year | Status | Character |
| --- | --- | --- | --- |
| Interview-Director Keith Gordon Discusses 'The Chocolate War' | 2007 | Documentary | Himself |
| Retrosexual: The 80's | 2004 | TV Mini-Series documentary | |
Awards
Nominated Awards
| Year | Award | Ceremony | Nomination | Movie |
| --- | --- | --- | --- | --- |
| 1986 | Saturn Award | Academy of Science Fiction, Fantasy & Horror Films, USA | Best Performance by a Younger Actor | Weird Science (1985) |
Source:
IMDb
,
Wikipedia