• Edgar Hansen is a fisherman from Seattle, Washington, who rose to fame on Discovery Channel's "Deadliest Catch"
• He has faced charges for sexual assault and his brother, Sig Hansen has been charged for assaulting an Uber driver when drunk
• He has minimal schooling, but achieved much of his fishing prowess at sea and has qualified for at least a few fishing licenses
• He has a net worth of over $700,000 and is married to Louise Hansen with whom he has three children
• He has been convicted of the sexual assault of a sixteen-year old girl and is undergoing sexual deviancy evaluation and treatment

Known for movies
Short Info
| | |
| --- | --- |
| Date Of Birth | January 14, 1971 |
| Spouse | Louise Hansen |
| Fact | Uncle of Mandy Hansen and Nina Hansen. |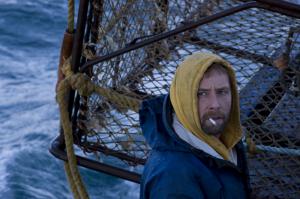 Although Edgar Hansen is essentially a fisherman, he has risen to fame through his appearance on Discovery Channel's "Deadliest Catch", a show that follows the lives of fishermen ho traverse the dangerous Alaskan seas. He may have spent much of his time on the show in the shadow of his brother, Sig Hansen, but recently he has made the media for much more nefarious reasons. Hansen has faced charges for sexual assault and consequently much animosity from the public. Yet even this comes after Sig Hansen has been charged for assaulting an Uber driver when drunk.
Sig is also awaiting trial for allegations of sexual assault laid by his daughter Melissa Eckstrom, who claims he assaulted her a toddler.
Early Life and Family
Edgar Hansen was born on 14 January 1971, in Seattle, Washington State USA, the youngest of Sigurd Hansen and Snefryd Hansen's three sons. His older brothers, Sigurd and Norman Hansen have followed similar careers to his own. Hansen is of Norwegian descent, part of a long line of Norwegian fishermen. His father and grandfather did more than just proliferate this career choice, but are also known as pioneers in the industry, creating opilio crab fishing and allowing fishermen to work at sea all year round.
Education
Edgar Hansen is said to have had minimal schooling, preferring to pursue a career in fishing from a young age. He achieved much of his fishing prowess at sea, and has been known to captain the Northwestern boat on the show, leading to the conclusion that he has qualified for at least a few fishing licenses. However, his proficiency is often called into question by his crewmates, who often find his behavior highly questionable.
Career
Early Career
Edgar Hansen first joined the crew on the family boat the Northwestern at the age of 18 in 1989.
At first, he never got to live out his fishing passion, but was merely a handy replacement for Sig Hansen, who until then had been acting as the boat's cook. His family connections earned him no special treatment, and after a few fishing seasons working as a cook, he began to work his way through the crew ranks. He has served multiple roles onboard, including engineer and deckhand, before achieving the more prestigious roles of deck boss and captain.
"Deadliest Catch"
Edgar Hansen has appeared on this show since its inception in 2005.
"Deadliest Catch" chronicles the dangerous lives of crab fishermen off the coast of Alaska; as is often the case at sea, the fishing season is often plagued with violent storms and heavy seas, with the crewmembers staying at sea for months at a time.
Hansen didn't exactly have the best time on the show – at first, it was just the mistrust of his brother, Sig Hansen, who felt that Edgar was irresponsible and not to be depended on, due to his errant youth. This came to a climax when Edgar felt that Sig was passing him over in favor of his fellow crewmember, Jake Anderson. Eventually, Edgar got the opportunity to run the ship for the show's Bairdi season, but was constantly in conflict with the crew who had little faith in his abilities.
For the next season, he returned to his role as Deck Boss. Despite the challenges he has experienced in establishing his authority at sea, Edgar's passion has seen him return to sea time and time again – even in the wake of his legal issues.
Personal Life
Family
Edgar Hansen married Louise Hansen for the first time in 1993. Unsurprisingly, the nature of Edgar's work, spending months at a time away from home, put a lot of strain on the marriage, and the two divorced. However, Edgar soon realized how integral Louise was to his life, and proposed to her in 2009 saying "You've been there for me through a lot of crap.
You've always been there for me even at the worst…Will you marry me again?" Louise accepted, and they remarried. The couple has two sons and a daughter – Logan, Stephanie, and Erik, who even made an appearance on "Deadliest Catch" during his father's tenure as captain.
What Happened to Edgar Hansen?
In a few short words, Edgar Hansen was convicted of the sexual assault of a sixteen-year-old girl; the allegations surfaced in 2018 after the girl disclosed the assault to her therapist that Edgar had assaulted her in her home in Mountlake Terrace, Washington. Despite being a vehement advocate for his brother's innocence in his assault case, Hansen immediately pleaded guilty.
He received little more than a slap on the wrist for his crime, entering a plea deal that deferred his 365-day sentence and issued him with fines and court fees of $1,653. He was also sent for sexual deviancy evaluation and treatment. His legal troubles raised many questions concerning his role on "Deadliest Catch", but while he did not appear in the trailer for the 15th season, he was present in the episodes. Hansen stated that "I [Hansen] committed this assault for the purpose of my own sexual gratification. I am very sorry for that conduct, and I have commenced treatment to ensure that nothing like this assault ever happens again."
Appearance
Edgar Hansen has brown eyes, and a muscular body as is required in his line of work. Hansen has pale brown hair and a beard, both beginning to grey. He stands tall at 6ft (1.8m) and weighs 175lbs (79kgs). His Norwegian heritage is a strong contributor to his features, and is present in that of his children.
Net Worth and Salary
Edgar Hansen's income is a combination of the profit that the Northwestern makes and his salary from "Deadliest Catch". Despite the recent events that have cast a shadow on his name, Hansen has a net worth of over $700,000 as of mid-2020.
General Info
| | |
| --- | --- |
| Full Name | Edgar Hansen |
| Date Of Birth | January 14, 1971 |
| Nationality | American |
Family
| | |
| --- | --- |
| Spouse | Louise Hansen |
| Children | Erik Hansen, Stefanie Hansen, Logan Hansen |
| Parents | Sverre Hansen, Snefryd Hansen |
| Siblings | Sig Hansen, Norman Hansen |
Accomplishments
| | |
| --- | --- |
| TV Shows | Deadliest Catch, After the Catch |
Social profile links
Quotes
| # | Quote |
| --- | --- |
| 1 | (on his sons fishing) I don't want this life for them. I want them to stay home and be with their families. |
| 2 | (on fishing) It's not all about the money. There's pride, there's our heritage. It's in our blood. It's addicting. |
Facts
Pictures
Movies
Self
| Title | Year | Status | Character |
| --- | --- | --- | --- |
| Deadliest Catch | 2005-2017 | TV Series documentary | Himself - Deck Boss & Engineer: Northwestern / Himself - Relief Captain & Deck Boss: Northwestern / Himself - Deck Boss / ... |
| Deadliest Catch: Evolution of Danger | 2017 | TV Movie | Himself - Deck Boss: Northwestern (as Edgar) |
| Deadliest Catch: Legends Born & Broken | 2017 | TV Movie | Himself - Relief Skipper & Deck Boss: Northwestern |
| Deadliest Catch: Sig Hansen Legacy | 2016 | TV Movie documentary | Himself - Relief Skipper & Deck Boss: Northwestern |
| Deadliest Catch: The Bait | 2013-2016 | TV Series | Himself / Himself - Co-Host / Himself - Deck Boss: Northwestern / ... |
| Deadliest Catch: A Season in Hell | 2016 | TV Movie | Himself - Relief Captain & Deck Boss: Northwestern |
| Deadliest Catch: Season 10 Revealed | 2015 | TV Movie | Himself - Relief Captain & Deck Boss: Northwestern |
| Deadliest Catch: Legend of the Northwestern | 2014 | TV Movie documentary | Himself - Relief Captain |
| Deadliest Catch: Season 9 Revealed | 2014 | TV Movie documentary | Himself - Deck Boss & Engineer & Captain |
| This Old House | 2014 | TV Series documentary | Himself - Crab Fisherman |
| The Insider | 2013 | TV Series | Himself |
| Deadliest Catch: An Epic Season | 2013 | TV Special | Himself - Deck Boss & Engineer: Northwestern |
| Deadliest Catch: Best of Season 8 | 2013 | TV Special | Himself |
| Deadliest Catch: Behind the Scenes | 2012 | TV Movie documentary | Himself - Deck Boss & Engineer: Northwestern |
| Deadliest Catch: Revelations | 2012 | TV Movie documentary | Himself - Deck Boss & Engineer: Northwestern |
| After the Catch | 2007-2012 | TV Series documentary | Himself |
| Deadliest Catch: Inside the Catch | 2012 | TV Series documentary | Himself - Deck Boss & Engineer: Northwestern |
| Deadliest Catch: Best of Season 7 | 2012 | TV Special | Himself - Deck Boss & Engineer: Northwestern |
| Deadliest Catch: Behind the Scenes - Season 7 | 2011 | TV Movie documentary | Himself - Deck Boss & Engineer: Northwestern |
| Deadliest Catch: Greenhorns | 2011 | TV Movie | Himself - Deck Boss & Engineer: Northwestern |
| Deadliest Catch: Scariest Moments at Sea | 2010 | TV Movie | Himself (uncredited) |
| Deadliest Catch: Best of Season 5 | 2010 | TV Movie | Himself |
| Deadliest Catch: Behind the Scenes - Season 5 | 2009 | TV Movie documentary | Himself (uncredited) |
| Ca$h Cab | 2009 | TV Series | Himself |
| Deadliest Catch: Alaskan Storm | 2008 | Video Game | Himself (voice) |
| The Tonight Show with Jay Leno | 2007-2008 | TV Series | Himself |
| Deadliest Catch: Behind the Scenes | 2007 | TV Movie documentary | Himself |
| Last Call with Carson Daly | 2007 | TV Series | Himself |
| Jimmy Kimmel Live! | 2007 | TV Series | Himself |
| Trading Spaces | 2004 | TV Series | Himself |
Archive Footage
| Title | Year | Status | Character |
| --- | --- | --- | --- |
| Deadliest Catch: The Beginning | 2013 | TV Movie | Himself - Deckboss & Engineer: Northwestern |
Source:
IMDb
,
Wikipedia