• Christopher Sarandon Jr. was born in Beckley, West Virginia, USA to Greek parents in 1942.
• He attended West Virginia University and The Catholic University of America and earned a master's degree in theater.
• He has had a successful career on stage, television, and in films, including his most famous role in "The Princess Bride".
• He has been married three times and has five children.
• His net worth is estimated to be over $5 million.

Known for movies
Short Info
| | |
| --- | --- |
| Spouse | Joanna Gleason, Lisa Ann Cooper, Susan Sarandon |
| Mark | Often plays doctors |
| Fact | First wife Susan Sarandon got her big break when Chris brought her along on an audition. |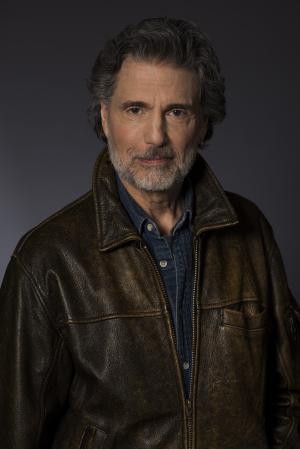 Early life, family, educational background
American actor Christopher Sarandon Jr. was born on 24 July 1942, in Beckley, West Virginia, USA. His parents were restaurateurs Cliffie (née Cardullias) and Christopher 'Chris' Sarandon. His father was born in Istanbul, Turkey, and his surname was originally 'Sarondonethes', but both of Christopher's parents are of Greek descent. His mother was born in Norfolk, Virginia, and her parents were Greek immigrants. Christopher was raised along with his brother, John Peter Sarandon.
He matriculated in 1960 from Woodrow Wilson High School in Beckley; while in school, he sang back-up and played the drums in a local band called The Teen Tones.
The band toured with and opened for artists such as Gene Vincent, Bobby Darin, and Danny and the Juniors.
He graduated magna cum laude from West Virginia University with a degree in speech after which he attended The Catholic University of America (CUA) in Washington, D.C., and earned his master's degree in theatre. While at CUA, he appeared in musical productions, including in "The Musical Man" as Harold Hill.
Career
Chris has switched easily between stage, TV and films throughout his career, and deliberately accepting roles in various genre.
Theater
After graduating from university, he toured with improvisational companies and joined regional theatre. In 1998 Christopher shared the influence who encouraged him to major in theater -in a magazine interview, he spoke about Professor Emeritus Charles Neel, and his folklore lecturer at West Virginia University Professor Patrick Ward Gainer. Professor Neel suggested that Christopher major in theater and '… after a couple of productions, there was no turning back.'
His theater debut was in "Honey in the Rock" at Theatre West Virginia's Grandview, appearing in the historical drama for three seasons while portraying several roles, including Stonewall Jackson, a sentry, a New River settler, and a newsreader. He also sang and danced.
His professional debut was in 1965 in the play "The Rose Tattoo." Afterwards he joined the Long Wharf Theatre Company for a season.
He appeared in Broadway plays such as "The Two Gentlemen of Verona" as Proteus, and "The Rothschilds" as Jacob Rothschild. He regularly appeared in George Bernard Shaw and Shakespeare festivals held in Canada and the United States.
In 1991 he appeared in "Nick & Nora," a short-lived Broadway musical based on the film "The Thin Man", alongside Monty Hall's daughter, Joanna Gleason.
In 2006 he played in the Broadway musical "The Light in the Piazza" at the Lincoln Center, as Signor Naccarelli – the play received six Tony awards. He has most recently appeared as Comte de Guiche in "Cyrano de Bergerac" with Jennifer Garner, Kevin Kline and Daniel Sunjata.
He performed in an off-Broadway production of "Preludes" in 2016, and played several characters in the Dave Malloy musical, including Tchaikovsky, Leo Tolstoy, Anton Chekhov, The Master, Alexander Glazunov, and Tsar Nicholas II.
He is a member of the Advisory Board for the Greenbrier Valley Theatre in Lewisburg, West Virginia.
Television
From 1969 to 1973, Christopher played Dr. Tom Halverson in "Guiding Light," having moved to New York City in 1968 just before his audition for the show. He wanted to avoid being typecast as a villain, so in 1980 he played Christ in "The Day Christ Died," a made-for-television movie. That same year, he appeared in another television movie, "A Tale of Two Cities," as Charles Darnay and Sydney Carton, receiving accolades for his role as the latter.
In 1986 he played Jacque Marchant in the television movie "Liberty", which is about the Statue of Liberty being made for New York City.
From 2000 to 2002, he played Dr. Burke in NBC's longest-running medical drama "E.R.", actually making many television appearances throughout the 2000s. For six episodes of "Judging Amy," he played superior court judge Barry Krumble; he also appeared in "Charmed" as Armand, the Necromancer demon.
Film
In 1975 Christopher played Al Pacino's transgender wife, Leon Shermer, in "Dog Day Afternoon,"a performance which earned him nominations for an Academy Award for Best Supporting Actor, and a Golden Globe for Best New Male Star of the Year.
His last two film roles in the 1970s were as Gordon Stuart in the 1976 thriller "Lipstick", and a demon, Michael Lerman, in "The Sentinel" in 1977.
He co-starred alongside Dennis Hopper in "The Osterman Weekend" as Joseph Cardone in 1983, which was based on the eponymous novel by Robert Ludlum. The following year he co-starred as Michael Ransome alongside Goldie Hawn in "Protocol".
Christopher played a vampire, Jerry Dandridge, in the 1985 horror, "Fright Night.", being nominated for a Saturn Award for Best Actor. In 2011 he made a cameo appearance as Jay Dee in the remake, which shares the original film's name.
In 1987 he played Prince Humperdinck in "The Princess Bride," produced by Rob Reiner, and considered Christopher's most famous role in films. The following year, he portrayed Detective Mike Norris in "Child's Play."
In 1991 he played Charles Dexter Ward/Joseph Curwen in "The Resurrected", a performance which earned him a nomination for the Chainsaw Award for Best Supporting Actor. He voiced the main character, Jack Skellington, in Tim Burton's 1993 animated Disney film, "The Nightmare Before Christma, a role which he's reprised since in several forms, including in the Capcom sequel "Oogie's Revenge," as well as in Disney/Square video games "Kingdom Hearts" and "Kingdom Hearts II."
Other reprises included Disneyland Halloween attractions, and events such as the Frightfully Fun Parade, Halloween Screams, and the Haunted Mansion Holiday, a three-month overlay when the actors recreated the movie – Jack and his friends took control of the mansion and tried to take over Christmas. In the 1993 film, Christopher voiced Jack for his speaking lines, but composer Danny Elfman sang for the character. In the video game spin-off "Oogie's Revenge," Christopher also sang for Jack.
Personal life
While attending The Catholic University of America in Washington, D.C., he met Susan Tomalin. They married on 16 September 1967, a union which lasted for 12 years until they divorced on 20 September 1979. Susan kept Christopher's surname because she had already appeared in several film and television roles, and was gaining recognition and a reputation.
She has never remarried, but she has children, a daughter, Eva Amurri, who is also an actress with Italian filmmaker, Franco Amurri, and two sons with fellow actor Tim Robbins, Miles Guthrie Robbins, and Jack Henry Robbins. She became a famous actress, and as of mid-2020 has an estimated net worth of over $50 million.
On 4 October 1980, Christopher married fashion model Lisa Ann Cooper; they have two daughters and one son together, Stephanie born in 1982, Alexis in 1984 and Michael in 1988. After nine years of marriage, they divorced on 15 January 1989.
On 22 July 1994, he married singer and actress Joanna Gleason, which made him the brother-in-law of Richard and Sharon Hill and the son-in-law of Marilyn and Monty Hall.
Christopher and Joanna met in 1991 while both were performing in the short-lived Broadway musical "Nick & Nora." In 1998 they returned to the stage together in "Thorn and Bloom", and they've appeared in several films together too, including "Edie & Pen" in 1996, "American Perfekt" in 1997, and 1999's "Let the Devil Wear Black."
In October 2007, they bought a rambling vintage home in Fairfield County, Connecticut.
Appearance
Chris has dark brown eyes and brown hair, which is graying. He is 6ft 1in (1.85m) tall.
Net worth and salary
Christopher's net worth is estimated at over $5 million, as of mid-2020.
General Info
| | |
| --- | --- |
| Full Name | Chris Sarandon |
| Height | 1.85 m |
| Profession | Voice Actor |
| Education | Catholic University of America, West Virginia University, Woodrow Wilson High School |
| Nationality | American |
Family
| | |
| --- | --- |
| Spouse | Joanna Gleason, Lisa Ann Cooper, Susan Sarandon |
| Children | Alexis Sarandon, Michael Sarandon, Stephanie Sarandon |
| Parents | Chris Sarandon, Sr., Cliffie Cardullias |
Accomplishments
| | |
| --- | --- |
| Nominations | Academy Award for Best Actor in a Supporting Role, Golden Globe Award for Best New Star of the Year – Actor, Lucille Lortel Award for Outstanding Featured Actor in a Musical |
| Movies | The Nightmare Before Christmas, Fright Night, The Princess Bride, Child's Play, Dog Day Afternoon, The Sentinel, Safe, Bordello of Blood, I Smile Back, The Osterman Weekend, The Resurrected, Slaves of New York, Edie and Pen, Multiple Sarcasms, Let the Devil Wear Black, Nausicaä of the Valley of the... |
| TV Shows | The Court |
Social profile links
Marks
| # | Marks / Signs |
| --- | --- |
| 1 | Often plays doctors |
Quotes
| # | Quote |
| --- | --- |
| 1 | As an actor, we are, in a way, a mirror of other people. |
| 2 | Being on stage is a seductive lifestyle. My advice to aspiring actors is think twice. People sometimes go into acting for the wrong reasons - as a shortcut to fame and fortune. If these goals are not attained, they feel a bitter disappointment. Acting should be an end in itself. |
Facts
| # | Fact |
| --- | --- |
| 1 | Chris attended Marshall University in Huntington, WV, and was a member of a fraternity. |
| 2 | Appearing with his wife, Joanna Gleason, in his hometown of Beckley, West Virginia. [April 2003] |
| 3 | Recently purchased a rambling vintage home in Fairfield County, Connecticut with his wife, Joanna Gleason. [October 2007] |
| 4 | Playing "Signor Naccarelli" in the new 6-time Tony award-winning Broadway musical "The Light in the Piazza" at the Lincoln Center in Manhatten (will run through March 26). [January 2006] |
| 5 | Attended The Scandinavian Sci-Fi, Game & Film Convention in Helsingborg, Sweden [October 2009] |
| 6 | Brother-in-law of Sharon Hall and Richard Hall. |
| 7 | Graduated from Woodrow Wilson High School in Beckley, West Virginia. |
| 8 | At the same time he was appearing on Broadway in "The Light in the Piazza", wife Joanna Gleason was appearing on Broadway in "Dirty Rotten Scoundrels". |
| 9 | He is on the Advisory Board for the Greenbrier Valley Theatre in Lewisburg, West Virginia. |
| 10 | Was approached to reprise his role as Det. Mike Norris in Seed of Chucky (2004) but turned it down due to scheduling conflicts. |
| 11 | In 1961 Sarandon made his theater debut at Theatre West Virginia's Grandview in "Honey in the Rock." He spent three seasons with the historical drama, playing a variety of roles, including a New River settler, a news reader, a sentry and Stonewall Jackson. He also doubled as a singer/dancer. |
| 12 | Graduated magna cum laude from West Virginia University. |
| 13 | Two weeks after arriving in New York from regional theater, he landed a two-year role on the soap opera Guiding Light (1952). |
| 14 | Has 3 children with Lisa Ann Cooper: Stephanie Sarandon (born in 1986), Michael Sarandon (born in 1984) and Alexis Sarandon (born in 1988). |
| 15 | Son-in-law of Monty Hall. |
| 16 | First wife Susan Sarandon got her big break when Chris brought her along on an audition. |
| 17 | Worked at Theatre West Virginia. |
| 18 | Attended the Catholic University of America Drama Dept, where he met and married Susan Sarandon (born Susan Tomalin) in 1968. |
Pictures
Movies
Actor
| Title | Year | Status | Character |
| --- | --- | --- | --- |
| Three | 1998 | TV Series | Cole |
| The Practice | 1998 | TV Series | Dr. Jeffrey Winslow |
| The Underworld | 1997 | TV Movie | Johnny |
| Road Ends | 1997 | | Esteban Maceda |
| Perversions of Science | 1997 | TV Series | Carson Walls |
| American Perfekt | 1997 | | Deputy Sammy |
| Adventures from the Book of Virtues | 1997 | TV Series | Jim Dillingham Young / The Attendant |
| The Vampyre Wars | 1996 | | |
| Bordello of Blood | 1996 | | Reverend Current |
| Edie & Pen | 1996 | | Max |
| Terminal Justice | 1996 | | Reginald Matthews |
| Temptress | 1995 | | Matt Christianson |
| No Greater Love | 1995 | TV Movie | Sam Horowitz |
| When the Dark Man Calls | 1995 | TV Movie | Lloyd Carson |
| The Outer Limits | 1995 | TV Series | Dr. Pallas |
| Just Cause | 1995 | | Lyle Morgan |
| Love & War | 1994 | TV Series | Daniel |
| Fortune Hunter | 1994 | TV Series | Jackson Roddam |
| David's Mother | 1994 | TV Movie | Philip |
| Dark Tide | 1994 | | Tim |
| Star Trek: Deep Space Nine | 1994 | TV Series | Martus Mazur |
| Picket Fences | 1993 | TV Series | Cole |
| The Nightmare Before Christmas | 1993 | | Jack Skellington (voice) |
| Lincoln and the War Within | 1992 | TV Movie | Abraham Lincoln |
| A Murderous Affair: The Carolyn Warmus Story | 1992 | TV Movie | Paul Solomon |
| Sisters | 1992 | TV Series | Harry |
| Shatterbrain | 1991 | | Charles Dexter Ward Joseph Curwen |
| Whispers | 1990 | | Tony |
| The Stranger Within | 1990 | TV Movie | Dan |
| Shangri-La Plaza | 1990 | TV Movie | Victorio |
| Tailspin: Behind the Korean Airliner Tragedy | 1989 | TV Movie | John Lenczowski |
| Forced March | 1989 | | Ben Kline / Miklos Radnoti |
| Collision Course | 1989 | | Philip Madras |
| Slaves of New York | 1989 | | Victor Okrent |
| Goodbye, Miss 4th of July | 1988 | TV Movie | George Janus |
| Child's Play | 1988 | | Mike Norris |
| Frankenstein | 1987 | TV Movie | The Creature |
| Mayflower Madam | 1987 | TV Movie | Matt Whittington |
| The Princess Bride | 1987 | | Prince Humperdinck |
| Liberty | 1986 | TV Movie | Jacque Marchant |
| This Child Is Mine | 1985 | TV Movie | Craig Wilkerson |
| Fright Night | 1985 | | Jerry Dandrige |
| Protocol | 1984 | | Michael Ransome |
| Nausicaä of the Valley of the Wind | 1984 | | Kurotowa (English version, voice) |
| The Osterman Weekend | 1983 | | Joseph Cardone |
| Broken Promise | 1981 | TV Movie | Bud Griggs |
| A Tale of Two Cities | 1980 | TV Movie | Sydney Carton Charles Darnay |
| The Day Christ Died | 1980 | TV Movie | Jesus Christ |
| Cuba | 1979 | | Juan Pulido |
| You Can't Go Home Again | 1979 | TV Movie | George Webber |
| The Sentinel | 1977 | | Michael Lerman |
| Lipstick | 1976 | | Gordon Stuart |
| Dog Day Afternoon | 1975 | | Leon |
| Thursday's Game | 1974 | TV Movie | Counselor |
| The Wide World of Mystery | 1974 | TV Series | George |
| Guiding Light | 1952 | TV Series | Tom Halverson (1969-1973) |
| Orange Is the New Black | 2016 | TV Series | Kip Carnigan |
| Disney Infinity 3.0 | 2015 | Video Game | Jack Skellington (voice) |
| The Sonnet Project | 2015 | TV Series | |
| I Smile Back | 2015 | | Roger |
| Big Stone Gap | 2014 | | Mario Barbari |
| Disney Infinity: Marvel Super Heroes | 2014 | Video Game | Jack Skellington (voice) |
| Frank the Bastard | 2013 | | Tristan Pace |
| Disney Infinity | 2013 | Video Game | Jack Skellington (voice) |
| Safe | 2012/I | | Mayor Tremello |
| Fright Night | 2011 | | Jay Dee |
| God in America | 2010 | TV Series | Abraham Lincoln |
| The Good Wife | 2010 | TV Series | Judge Howard Matchick |
| Multiple Sarcasms | 2010 | | Larry |
| Psych | 2010 | TV Series | Ashton Bonaventure |
| The Unusuals | 2009 | TV Series | Walter Shraeger |
| Great Performances | 2008 | TV Series | De Guiche |
| My Sassy Girl | 2008 | | Dr. Roark |
| The Chosen One | 2007 | | Zebulon 'Zeb' Kirk (voice) |
| Kingdom Hearts II: Final Mix+ | 2007 | Video Game | Jack Skellington (English version, voice) |
| Law & Order: Special Victims Unit | 2006 | TV Series | Wesley Masoner |
| Live from Lincoln Center | 2006 | TV Series | Signor Naccarelli / Himself |
| Kingdom Hearts II | 2005 | Video Game | Jack Skellington (English version, voice) |
| Crazy | 2005 | TV Movie | |
| Loggerheads | 2005 | | Robert |
| Law & Order | 2002-2004 | TV Series | Howard Pincham |
| The Dead Will Tell | 2004 | TV Movie | Paul Hamlin |
| The Nightmare Before Christmas: Oogie's Revenge | 2004 | Video Game | Jack Skellington (voice) |
| Cold Case | 2004 | TV Series | Adam Clarke (2004) |
| Skin | 2003 | TV Series | Mayor Coolidge |
| Charmed | 2003 | TV Series | Necromancer / Armand |
| The Wild Thornberrys | 2003 | TV Series | Myka |
| Judging Amy | 2002 | TV Series | Judge Barry Krumble |
| Kingdom Hearts | 2002 | Video Game | Jack Skellington (voice) |
| The Court | 2002 | TV Series | Justice Voorhees |
| The Griffin and the Minor Canon | 2002 | TV Movie | Minor Canon (voice) |
| ER | 2000-2002 | TV Series | Dr. Burke |
| Perfume | 2001 | | Gary Packer |
| Stark Raving Mad | 1999-2000 | TV Series | Cesar / Cesar Radford |
| Race Against Time | 2000 | TV Movie | Dr. Anton Stofeles |
| Reaper | 2000 | | Luke Sinclair |
| Felicity | 1999 | TV Series | Dr. Peter McGrath |
| Let the Devil Wear Black | 1999 | | Jack's Father |
| Chicago Hope | 1998 | TV Series | Dr. Gordon Mays |
| Little Men | 1998 | | Fritz Bhaer |
Soundtrack
| Title | Year | Status | Character |
| --- | --- | --- | --- |
| The Nightmare Before Christmas: Oogie's Revenge | 2004 | Video Game performer: "Oogie's Song", "Sally's Song", "Dr. Finklestein's Song", "Take Our Town Back", "Hail to Mr. Oogie", "Casino Clash", "Spiral Hill", "Oh No!", "A Filthy Finale" | |
| Fright Night | 1985 | "Strangers in the Night", uncredited | |
Producer
| Title | Year | Status | Character |
| --- | --- | --- | --- |
| Road Ends | 1997 | co-producer | |
Thanks
| Title | Year | Status | Character |
| --- | --- | --- | --- |
| No moriré sola | 2008 | spiritual support | |
Self
| Title | Year | Status | Character |
| --- | --- | --- | --- |
| You're So Cool Brewster! The Story of Fright Night | 2016 | Documentary post-production | Himself |
| Why We (Heart) Vampires | 2013 | TV Movie documentary | Himself |
| Safe: Criminal Battleground | 2012 | Video short | Himself |
| Side by Side by Susan Blackwell | 2011 | TV Series | Himself |
| Evil Comes in Small Packages | 2008 | Video documentary | Himself |
| 'Dog Day Afternoon': After the Filming | 2006 | Video short | Himself |
| 'Dog Day Afternoon': Casting the Controversy | 2006 | Video short | Himself |
| 'Dog Day Afternoon': Recreating the Facts | 2006 | Video short | Himself |
| AFI's 100 Years... 100 Movie Quotes: America's Greatest Quips, Comebacks and Catchphrases | 2005 | TV Special documentary | Himself |
| The 59th Annual Tony Awards | 2005 | TV Special | Himself - Audience Member |
| Geeks | 2004 | Documentary | Himself |
| Alpha to Omega: Exposing 'The Osterman Weekend' | 2004 | Video documentary | Himself |
| Super Secret Movie Rules | 2004 | TV Series documentary | Himself ("Mike" - Child's Play) |
| Gran premio internazionale della TV | 2003 | TV Series | Himself - Winner |
| AFI's 100 Years... 100 Passions: America's Greatest Love Stories | 2002 | TV Special documentary | |
| As You Wish: The Story of 'The Princess Bride' | 2001 | Video documentary short | Himself |
| Rescued from the Closet | 2001 | Video documentary | Himself |
| Intimate Portrait | 1998 | TV Series documentary | Himself |
| Pulp Comics: Julia Sweeney | 1998 | TV Special documentary | St. Paul |
| The Mike Douglas Show | 1976 | TV Series | Himself - Actor |
| The 48th Annual Academy Awards | 1976 | TV Special | Himself - Nominee: Best Actor in a Supporting Role |
Archive Footage
| Title | Year | Status | Character |
| --- | --- | --- | --- |
| Curse of Chucky | 2013 | | Mike Norris |
| Kingdom Hearts HD 1.5 Remix | 2013 | Video Game | Jack Skellington |
| Edición Especial Coleccionista | 2011 | TV Series | Prince Humperdinck |
| Cinemassacre's Monster Madness | 2009-2010 | TV Series documentary | Jerry Dandrige / Mike Norris |
| Kingdom Hearts Re: Chain of Memories | 2007 | Video Game | Jack Skellington |
| 'Dog Day Afternoon': The Story | 2006 | Video short | Himself |
| Based on a True Story | 2004 | Documentary | |
| Kingdom Hearts: Chain of Memories | 2004 | Video Game | Jack Skellington |
| The Outer Limits | 1995 | TV Series | Dr. Pallas |
Awards
Nominated Awards
| Year | Award | Ceremony | Nomination | Movie |
| --- | --- | --- | --- | --- |
| 1992 | Chainsaw Award | Fangoria Chainsaw Awards | Best Supporting Actor | The Resurrected (1991) |
| 1986 | Saturn Award | Academy of Science Fiction, Fantasy & Horror Films, USA | Best Actor | Fright Night (1985) |
| 1976 | Oscar | Academy Awards, USA | Best Actor in a Supporting Role | Dog Day Afternoon (1975) |
| 1976 | Golden Globe | Golden Globes, USA | Best Acting Debut in a Motion Picture - Male | Dog Day Afternoon (1975) |
3rd Place Awards
| Year | Award | Ceremony | Nomination | Movie |
| --- | --- | --- | --- | --- |
| 1975 | NYFCC Award | New York Film Critics Circle Awards | Best Supporting Actor | Dog Day Afternoon (1975) |
Source:
IMDb
,
Wikipedia