• Two-time Grammy Award-winning American country music artist and actress
• Best known for her hit singles "Years", "Sleeping Single in a Double Bed" and "I Was Country When Country Wasn't Cool"
• Starred in the TV show "Barbara Mandrell and the Mandrell Sisters"
• Parents were accomplished musicians, and she has two musician sisters
• Nine People's Choice Awards, the Academy of Country Music Triple Crown Award, four Academy of Country Music Awards, and four Academy of Country Association Awards
• Primetime Emmy-nominated TV movie "Skinflint: A Country Christmas Carol" and two-time Golden Globe-nominated TV show "Barbara Mandrell and the Mandrell Sisters"
• Net worth estimated at $45 million

Known for movies
Short Info
| | |
| --- | --- |
| Net Worth | $ 45 million |
| Date Of Birth | December 25, 1948 |
| Spouse | Ken Dudney |
| Fact | Her most famous hit was 1978's "Sleeping Single in a Double Bed," spending three weeks at No. 1 on Billboard magazine's country singles chart. |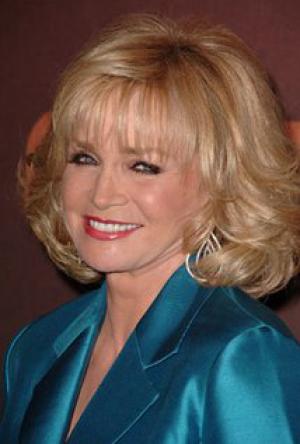 Who is Barbara Mandrell?
Barbara Mandrell is a two-time Grammy Award-winning American country music artist, as well as an actress who is perhaps best known for her hit singles "Years", "Sleeping Single in a Double Bed" and "I Was Country When Country Wasn't Cool" among plenty of others. Additionally, she is widely recognized for starring in the TV show "Barbara Mandrell and the Mandrell Sisters".
Early Life and Education
Barbara Ann Mandrell was born under the zodiac sign of Capricorn on the 25th December 1948, in Houston, Texas, as the eldest daughter of Mary Ellen (née McGill) and Irby Matthew Mandrell.
In addition to being a homemaker and a police officer respectively, both her parents were also accomplished musicians, so it is no wonder that Barbara decided to follow their footsteps and make a name for herself in the music industry. She has two younger sisters, Thelma Louise Mandrell, born in 1954, and Ellen Irlene Mandrell, born in 1956, who are both musicians as well.
She attended Oceanside High School in California.
Childhood and Early Career
By the age of six, Barbara had already learnt to play accordion, while during the following years she also became skilled in steel guitar playing as well as a pedal and lap steel guitars, banjo and saxophone.
She was discovered by the RCA Records' producer Chet Atkins at the music trade convention in Chicago when she was 12. This discovery led her to regularly perform with Joe Maphis within the Las Vegas' nightclub circle in the following years, and soon after she began touring with some big names, such as Johnny Cash, Red Folex, Tex Ritter, and Patsy Cline who described her as 'a 13-year-old blonde doll who plays the steel guitar out of this world'.
Alongside her two sisters and Ken Dudney as a drummer, with their parents as their managers, Barbara founded the Mandrell Family Band and began touring the States. In 1969 she moved to Nashville, Tennessee, where she signed a record deal with Columbia Records and launched her solo career.
Music Career
In 1970 Mandrell released the hit single entitled "Playin' Around With Love", which was followed by several commercially successful duets featuring David Houston. She caught wider audience attention in 1973 as the first cheating woman singing about it in a song called "The Midnight Oil". In 1975 she signed a record deal with the ABC Records and began collaborating with the Grammy-nominated music producer Tom Collins. She then released hit singles such as "Standing Room Only", "Married But Not to Each Other" as well as her 1978 US Billboard's No. 1 "Sleeping Single in a Double Bed".
In 1979 her single "Years" also peaked at No. 1 on the US Billboard chart, while in 1980 she released a commercially successful studio album entitled "Love is Fair".
In 1983, Barbara was honored with the prestigious Grammy Award for her song "He Set My Life to Music". After a collaboration album with Lee Greenwood entitled "Meant for Each Other" in 1984, Mandrell released a hit single featuring Bobby Jones called "I'm So Glad We're Standing Here Today", for which she earned her second Grammy Award. However, in September 1984, at the peak of her career, she in a severe car crash, and suffered a broken thigh, knee and ankle as well as a temporary memory loss. After a year-and-a-half-long therapy and rehabilitation process, she was back on track.
Through the rest of the 1980s and the 1990s, in spite of the overall decrease of interest in country-pop, Barbara continued to sing, perform and record new albums of which some of the most successful ones are certainly "Sure Feels Good" (1987) and "I'll Be Your Jukebox Tonight" (1988). Some of her best ranked singles from the same period include "No One Mends a Broken Heart Like You" and "I Wish That I Could Fall in Love Today".
Mandrell's more recent releases include the 2001 album "Ultimate Collection", and the 2016 studio album entitled "This Time I Almost Made It: The Lost Columbia Masters".
In her prosperous and abundant music career, Barbara has been honored with numerous prestigious awards, including nine People's Choice Awards, the Academy of Country Music Triple Crown Award as well as four Academy of Country Music Awards, and four Academy of Country Association Awards. In 1980 she was the third woman ever to receive the Country Music Association's Entertainer of the Year Award, and in 1982 she repeated the same success, becoming the first artist ever to win this award twice. All these accolades have made Barbara Mandrell one of the most rewarded country musicians, topped in 2009 when she was inducted into the Country Music Hall Of Fame.
Acting Career
In addition to her music career, Barbara has quite a notable on-screen career.
Her debut occurred in 1979 when she made a cameo appearance in an episode of "The Rockford Files" TV series, while her real acting debut came soon after when she starred in the Primetime Emmy-nominated TV movie "Skinflint: A Country Christmas Carol". To greater prominence she came in the early 1980s when she starred in the two-time Golden Globe-nominated TV show "Barbara Mandrell and the Mandrell Sisters".
In the late 1990s, she appeared in "Baywatch" TV series after which she was cast for the recurring role of Alex Mitchum in the TV romance drama series "Sunset Beach". Mandrell's latest on-screen appearances occurred in 2000 in the TV movie "Stolen from the Heart", and in an episode of the TV series "Walker, Texas Ranger".
Personal Life
Right upon completing her secondary education, in May 1967 Barbara married Ken Dudney, who at the time was the drummer of her Mandrell Family Band. Over the years, the couple welcomed three children – a daughter Jaime born in 1976, and sons Matthew and Nathaniel, born in 1970 and 1985 respectively.
Net Worth
According to authoritative sources, it is estimated that, as of mid-2020, the total of Barbara Mandrell's net worth figures around an incredible sum of $45 million. It has been primarily acquired through her over-four-decade-long career in the music industry, abundant with top rated singles and accolades, as well as through her endeavors within the movie-making industry.
General Info
| | |
| --- | --- |
| Full Name | Barbara Mandrell |
| Net Worth | $ 45 million |
| Date Of Birth | December 25, 1948 |
| Height | 1.57 m |
| Profession | Film producer, Actor, Singer, Songwriter, I Was Country When Country Wasn't Cool, Sleeping Single in a Double Bed, I've Been Loving You Too Long |
| Education | Oceanside High School |
| Nationality | American |
Family
| | |
| --- | --- |
| Spouse | Ken Dudney |
| Children | Jaime Dudney, Kenneth Matthew Dudney, Nathaniel Mandrell Dudney, I Was Country When Country Wasn't Cool, Sleeping Single in a Double Bed, I've Been Loving You Too Long |
| Parents | Mary Mandrell, Irby Mandrell, I Was Country When Country Wasn't Cool, Sleeping Single in a Double Bed, I've Been Loving You Too Long |
| Siblings | Louise Mandrell, Irlene Mandrell, I Was Country When Country Wasn't Cool, Sleeping Single in a Double Bed, I've Been Loving You Too Long |
Accomplishments
| | |
| --- | --- |
| Awards | Country Music Association Award for Entertainer of the Year, Country Music Association Award for Female Vocalist of the Year, Academy of Country Music Award for Entertainer of the Year, Academy of Country Music Award for Female Vocalist of the Year, Academy of Country Music Award for Triple Crown, P... |
| Nominations | Country Music Association Award for Single of the Year, Country Music Association Award for Vocal Duo of the Year, Grammy Award for Best Female Country Vocal Performance, Academy of Country Music Award for Single Record of the Year, Academy of Country Music Award for Vocal Duo of the Year, Grammy Aw... |
| TV Shows | Barbara Mandrell and the Mandrell Sisters |
Social profile links
Facts
| # | Fact |
| --- | --- |
| 1 | Had an estate sale, auctioning her beloved 137-acre home (Fontanel), located near Downtown Nashville, for $2.1 million and selling a lot of her personal belongings. She, husband Ken Dudney, and their third child, Nathaniel Dudney, moved from the 27,000-square-foot estate to a 7,000-square-foot one located outside Nashville, Tennessee. [June 2002] |
| 2 | Release of her autobiography, "Get to the Heart: My Story" by Barbara with George Vecsey. [1990] |
| 3 | Ex-sister-in-law of R.C. Bannon. |
| 4 | Daughter of Irby Mandrell and Mary Mandrell. |
| 5 | She won Grammy Awards in 1982 and 1983 for her gospel recordings. |
| 6 | Older sister of Louise Mandrell and Irlene Mandrell. |
| 7 | 1998 - Retired from singing/performing to concentrate on an acting career. |
| 8 | Other No. 1 Billboard hits included "(If Loving You is Wrong) I Don't Want to be Right" (1979); "Years" (1980); "I Was Country When Country Wasn't Cool" (1981, duet with George Jones); "'Til You're Gone" (1982); and "One of a Kind, Pair of Fools" (1983). |
| 9 | Her most famous hit was 1978's "Sleeping Single in a Double Bed," spending three weeks at No. 1 on Billboard magazine's country singles chart. |
| 10 | Has had duet hits with fellow country performers David Houston "After Closing Time" (1970) and "I Love You, I Love You" (1974)) and Lee Greenwood ("To Me" (1984)). |
| 11 | Son Matthew briefly went to Abilene Christian University in Abilene, Texas. |
| 12 | Was involved in major automobile accident with two of her children in 1984. It wasn't until her autobiography, Get to the Heart: My Story, was published in 1990 that fans found out how critical Barbara's condition was after her September 11, 1984, automobile accident. Barbara suffered a severe head injury (she was in intensive care for several days), a broken right leg, a broken right ankle, damaged right knee and various cuts and bruises. It took her 18 months to fully recover. |
| 13 | Mother of Matthew Dudney (b. 1970), Jaime Dudney (b. 1976) and Nathaniel Dudney (b. 1985). |
Pictures
Movies
Actress
| Title | Year | Status | Character |
| --- | --- | --- | --- |
| Walker, Texas Ranger | 2000 | TV Series | Nicole Foley |
| Stolen from the Heart | 2000 | TV Movie | Ruth Wagner |
| The Wrong Girl | 1999 | TV Movie | Angela Fischer |
| Love Boat: The Next Wave | 1998 | TV Series | Andrea |
| Touched by an Angel | 1996-1998 | TV Series | Ada Dobbin Terri Hayman |
| Sunset Beach | 1997-1998 | TV Series | Alex Mitchum |
| Diagnosis Murder | 1997 | TV Series | Betty Manning |
| Baywatch | 1997 | TV Series | Cassie Cole |
| Dr. Quinn, Medicine Woman | 1996 | TV Series | Gilda St. Clair |
| The Commish | 1994 | TV Series | Dr. Gloria Cutler |
| Empty Nest | 1993 | TV Series | Ellen |
| Burning Rage | 1984 | TV Movie | Kate Bishop |
| Skinflint: A Country Christmas Carol | 1979 | TV Movie | Emmy |
| The Rockford Files | 1979 | TV Series | Barbara Mandrell |
Soundtrack
| Title | Year | Status | Character |
| --- | --- | --- | --- |
| Opry Video Classics: Duets | 2007 | Video performer: "After Closing Time" | |
| Grand Ole Opry 70th Anniversary | 1996 | TV Special performer: "I Was Country When Country Wasn't Cool", "I Saw The Light" | |
| Dolly | 1988 | TV Series performer - 1 episode | |
| Barbara Mandrell and the Mandrell Sisters | 1980 | TV Series performer - 1 episode | |
| 14th Annual Music City News Awards | 1980 | TV Special performer: "You Can Eat Crackers In My Bed Anytime" | |
| The Rockford Files | 1979 | TV Series performer - 1 episode | |
| Country Superstars of the 70s | 1979 | TV Movie performer: "Country Is" | |
| 13th Annual Music City News Awards | 1979 | TV Special performer: "If Loving You Is Wrong, I Don't Want To Be Right" | |
| Country Music | 1972 | performer: "Tonight My Baby's Coming Home" | |
Producer
| Title | Year | Status | Character |
| --- | --- | --- | --- |
| Get to the Heart: The Barbara Mandrell Story | 1997 | TV Movie co-executive producer | |
| Barbara Mandrell's Christmas: A Family Reunion | 1986 | TV Movie producer | |
| Barbara Mandrell: Something Special | 1985 | TV Movie producer | |
| Barbara Mandrell: The Lady Is a Champ | 1983 | TV Movie documentary producer | |
Writer
| Title | Year | Status | Character |
| --- | --- | --- | --- |
| Get to the Heart: The Barbara Mandrell Story | 1997 | TV Movie book "Get To the Heart: My Story" | |
Self
| Title | Year | Status | Character |
| --- | --- | --- | --- |
| The 50th Annual CMA Awards | 2016 | TV Movie | Herself |
| CMT Insider | 2009 | TV Series | Herself |
| Marty Robbins: Music Anthology | 2008 | Video | Herself |
| 2007 CMT Music Awards | 2007 | TV Special | Herself |
| CMT Giants | 2006 | TV Series | Herself |
| 40th Annual Country Music Association Awards | 2006 | TV Special | Herself |
| CMA Red Carpet 2006 | 2006 | TV Movie | Herself |
| Access Hollywood | 2006 | TV Series | Herself |
| Master Series | 2006 | TV Series | Herself |
| Biography | 2001-2006 | TV Series documentary | Herself |
| Marty Robbins: Seems Like Yesterday | 2006 | Documentary | Herself |
| Larry King Live | 2005 | TV Series | Herself |
| American Revolutions: Country Comedy | 2005 | TV Special | Herself |
| We Shall Behold Him: A Tribute to Dottie Rambo | 2003 | Video | Herself - Host |
| Wheel of Fortune | 2003 | TV Series | Herself - Celebrity Contestant |
| CMT: 40 Greatest Women of Country Music | 2002 | TV Movie documentary | Herself |
| The 700 Club | 2002 | TV Series | Herself |
| E! True Hollywood Story | 2002 | TV Series documentary | Herself |
| 36th Annual Academy of Country Music Awards | 2001 | TV Special | Herself |
| The 25th Annual People's Choice Awards | 1999 | TV Special | Herself - Presenter: Favorite Female Performer in a New Television Series |
| Intimate Portrait | 1999 | TV Series documentary | Herself |
| The 33rd Annual Academy of Country Music Awards | 1998 | TV Special | Herself |
| Tammy Wynette: First Lady of Country Memorial Service | 1998 | TV Movie | Herself |
| Barbara Mandrell and the Do-Rites: The Last Dance | 1998 | TV Movie | Herself |
| Get to the Heart: The Barbara Mandrell Story | 1997 | TV Movie | Herself |
| Barbara Mandrell: Steppin Out | 1996 | TV Movie | Herself |
| Opryland's Country Christmas | 1996 | TV Special | Herself |
| The Grand Ole Opry Musical Salute to Minnie Pearl | 1996 | TV Movie | Herself |
| The 31st Annual Academy of Country Music Awards | 1996 | TV Special | Herself |
| Grand Ole Opry 70th Anniversary | 1996 | TV Special | Herself |
| The 22nd Annual American Music Awards | 1995 | TV Special | Herself |
| The Life and Times of Marty Robbins | 1995 | TV Movie | Herself |
| The 20th Annual People's Choice Awards | 1994 | TV Special | Herself - Presenter: Favorite Female Country Musical Performer |
| The 21st Annual American Music Awards | 1994 | TV Special | Herself |
| The Ultimate Driving Challenge | 1993 | TV Movie documentary | Herself |
| Legend to Legend Night: A Celebrity Cavalcade | 1993 | TV Special | Herself |
| Kathie Lee Gifford's Celebration of Motherhood | 1993 | TV Movie | Herself |
| Family Feud | 1993 | TV Series | |
| Hot Country Nights | 1992 | TV Series | Herself |
| Great American Celebration | 1991 | TV Movie | Herself |
| One on One with John Tesh | 1991 | TV Series | Herself |
| All-Star Salute to Our Troops | 1991 | TV Movie | Herself |
| The 16th Annual People's Choice Awards | 1990 | TV Special | Herself - Host |
| 24th Annual Country Music Association Awards | 1990 | TV Special | Herself - Performer |
| Hee Haw | 1972-1990 | TV Series | Herself / Herself - Co-Host / Herself - Special Guest |
| Seriously... Phil Collins | 1990 | TV Movie | Herself |
| The Arsenio Hall Show | 1989-1990 | TV Series | Herself |
| An All Star Salute to Country Music | 1990 | TV Movie | Herself - Host |
| The 17th Annual American Music Awards | 1990 | TV Special | Herself |
| Circus of the Stars #14 | 1989 | TV Special documentary | Herself - Ringmaster |
| Bob Hope's Easter Vacation in the Bahamas | 1989 | TV Movie | Herself |
| 22nd Annual Country Music Association Awards | 1988 | TV Special | Herself - Presenter |
| Hour Magazine | 1988 | TV Series | Herself |
| The 14th Annual People's Choice Awards | 1988 | TV Special documentary | Herself - Host and Co-Presenter: Favourite Male Television Performer |
| America's Tribute to Bob Hope | 1988 | TV Movie documentary | Herself |
| Opryland Celebrates 200 Years of American Music | 1988 | TV Movie | Herself - Hostess |
| Dolly | 1988 | TV Series | Herself |
| The 15th Annual American Music Awards | 1988 | TV Special | Herself - Host |
| Bob Hopes High-Flying Birthday Extravaganza | 1987 | TV Movie | Herself |
| This Is Your Life | 1987 | TV Special | Herself - Honoree |
| The 13th Annual People's Choice Awards | 1987 | TV Special | Herself - Performer and Winner: Favourite All Around Female Entertainer |
| Kraft Salutes Super Night at the Super Bowl | 1987 | TV Movie | Herself |
| The Tonight Show Starring Johnny Carson | 1983-1986 | TV Series | Herself / Herself - Guest Host |
| 20th Annual Music City News Awards | 1986 | TV Special | Herself - Presenter |
| America Votes the #1 Song | 1986 | TV Movie | Herself - Host |
| Bob Hope's High-Flying Birthday | 1986 | TV Movie | Herself |
| Barbara Mandrell's Christmas: A Family Reunion | 1986 | TV Movie | Herself |
| The 11th Annual People's Choice Awards | 1985 | TV Special | Herself - Winner: Favourite Female Musical Performer / Favourite All-Arounf Female Entertainer |
| The 12th Annual American Music Awards | 1985 | TV Special | Herself |
| Give Me a Reason to Live with Barbara Mandrell | 1985 | TV Movie | Herself |
| Barbara Mandrell: Something Special | 1985 | TV Movie | Herself - Host |
| Elvis: Memories | 1985 | Video documentary | Herself |
| On Stage America | 1984 | TV Series | Herself |
| The 10th Annual People's Choice Awards | 1984 | TV Special | Herself - Winner: Favourite All Around Female Performer |
| Ringling Bros. and Barnum & Bailey Circus 114th Edition | 1984 | TV Movie | Herself - Host |
| The 11th Annual American Music Awards | 1984 | TV Special | Herself - Performer |
| Barbara Mandrell: The Lady Is a Champ | 1983 | TV Movie documentary | Herself - Host / Performer |
| Salute! | 1983 | TV Series | Herself |
| Happy Birthday, Bob! | 1983 | TV Special | Herself |
| The 9th Annual People's Choice Awards | 1983 | TV Special | Herself - Winner: Favourite All Around Female Entertainer |
| The 10th Annual American Music Awards | 1983 | TV Special | Herself |
| 17th Annual Country Music Association Awards | 1983 | TV Special | Herself |
| Ray Charles: A Man & His Soul | 1983 | TV Movie | Herself |
| Country Gold | 1982 | TV Movie | Herself |
| The 8th Annual People's Choice Awards | 1982 | TV Special | Herself - Winner: Favourite All Around Female Entertainer |
| Roy Acuff... 50 Years the King of Country Music | 1982 | TV Special | Herself |
| Barbara Mandrell and the Mandrell Sisters | 1980-1982 | TV Series | Herself - Host |
| The 24th Annual Grammy Awards | 1982 | TV Special | Herself |
| The 39th Annual Golden Globe Awards | 1982 | TV Special documentary | Herself |
| The American Music Awards | 1982 | TV Special | Herself |
| People of the Year | 1982 | TV Movie | Herself |
| Stand Up and Cheer for the National Football League's Sixtieth Year | 1981 | TV Special | Herself |
| Oral Roberts Celebration | 1981 | TV Movie | Herself |
| Good Evening, Captain | 1981 | TV Special | Herself |
| All-Star Salute to Mother's Day | 1981 | TV Special | Herself |
| Battle of the Network Stars X | 1981 | TV Special | Herself - NBC Team Captain |
| The 23rd Annual Grammy Awards | 1981 | TV Special | Herself |
| The Bob Hope Funny Valentine Special | 1981 | TV Special | Herself |
| The 8th Annual American Music Awards | 1981 | TV Special | Herself |
| The Nashville Palace | 1980 | TV Series | Herself |
| John Schneider: Back Home | 1980 | TV Special | Herself |
| The Mike Douglas Show | 1974-1980 | TV Series | Herself - Country Vocalist / Herself / Herself - Co-Host |
| 14th Annual Music City News Awards | 1980 | TV Special | Herself - Performer |
| Bob Hope's All-Star Comedy Birthday Party at the Air Force Academy: A USO Salute | 1980 | TV Special | Herself |
| The Hollywood Squares | 1980 | TV Series | Herself |
| The Tim Conway Show | 1980 | TV Series | Herself |
| The 22nd Annual Grammy Awards | 1980 | TV Special | Herself |
| The Lawrence Welk Show | 1980 | TV Series | Herself |
| Nashville Remembers Elvis on His Birthday | 1980 | TV Movie documentary | Herself - Host |
| Merry Christmas from the Grand Ole Opry | 1979 | TV Movie | Herself - Singer |
| Good Morning America | 1979 | TV Series | Herself |
| Concrete Cowboys | 1979 | TV Series | Herself |
| Country Superstars of the 70s | 1979 | TV Movie | Herself |
| 13th Annual Country Music Association Awards | 1979 | TV Special | Herself |
| 13th Annual Music City News Awards | 1979 | TV Special | Herself - Host |
| Dinah! | 1975-1979 | TV Series | Herself |
| The 21st Annual Grammy Awards | 1979 | TV Special | Herself |
| The Country Western Murders | 1979 | TV Movie | Herself |
| The 6th Annual American Music Awards | 1979 | TV Special | Herself |
| Nashville on the Road | 1978-1979 | TV Series | Herself - Performer / Herself - Guest |
| Sha Na Na | 1979 | TV Series | Herself |
| Lucy Comes to Nashville | 1978 | TV Special | Herself |
| Hee Haw Honeys | 1978 | TV Series | Herself |
| 12th Annual Music City News Awards | 1978 | TV Special | Herself - Presenter |
| Happy Birthday, Bob | 1978 | TV Special | Herself |
| Jamboree in the Hills | 1978 | TV Movie | Herself |
| 8th Annual Country Music Association Awards | 1974 | TV Special | Herself - Presenter |
| Mel Tillis Time | 1974 | TV Series | Herself |
| Country Music | 1972 | | Herself |
| That Good Ole Nashville Music | 1970 | TV Series | Herself - Guest Performer |
Archive Footage
| Title | Year | Status | Character |
| --- | --- | --- | --- |
| Crook & Chase | 2009 | TV Series | Herself |
| Opry Video Classics: Duets | 2007 | Video | Herself |
| CMT Greatest Moments: Dolly Parton | 2006 | TV Movie documentary | Herself |
| The Life and Times of the Women of Country | 1999 | TV Movie | Herself |
| The Women of Country | 1993 | TV Movie | Herself |
Awards
Won Awards
| Year | Award | Ceremony | Nomination | Movie |
| --- | --- | --- | --- | --- |
| 2007 | Inductee - Fall | Music City Walk Of Fame | | |
| 1982 | People's Choice Award | People's Choice Awards, USA | Favorite All-Around Female Entertainer | |
| 1982 | People's Choice Award | People's Choice Awards, USA | Favorite Female TV Performer | |
Nominated Awards
| Year | Award | Ceremony | Nomination | Movie |
| --- | --- | --- | --- | --- |
| 2006 | TV Land Award | TV Land Awards | Favorite Singing Siblings | Barbara Mandrell and the Mandrell Sisters (1980) |
| 1982 | Golden Globe | Golden Globes, USA | Best Performance by an Actress in a Television Series - Comedy or Musical | Barbara Mandrell and the Mandrell Sisters (1980) |
Source:
IMDb
,
Wikipedia