• Rory Cochrane is an American actor born in 1972 in Syracuse, New York
• He is best known for his role as Tim Speedle in "CSI: Miami"
• He has appeared in various films including "Dazed and Confused", "Argo", "Fathers & Sons", and "Black Mass"
• He enjoys playing chess, clubbing, partying, and traveling
• His net worth is estimated at over $3 million

Known for movies
Short Info
| | |
| --- | --- |
| Net Worth | approximately $3 million |
| Date Of Birth | February 28, 1972 |
| Fact | Currently starring in the hit TV series 24 as Greg Seaton. [March 2009] |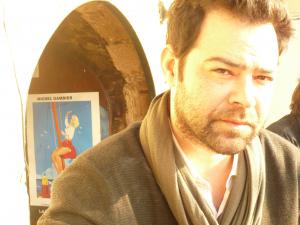 Early life, family, educational background
American actor Rory Cochrane was born on 28 February 1972, in Syracuse, New York State, USA; His mother, Nicki Cochrane is from India, and his father – name undisclosed – is Irish. He has a brother, Brendan Cochrane, and a sister, Siobhan Cochrane. They were mainly raised in England, later moving back to the US where Rory studied drama at Fiorello H. LaGuardia High School of Performing Arts in New York City.
Career
Television
In 1989 he appeared in "Saturday Night with Connie Chung" in a docudrama about drugs, and in 1990 he played Second Kid in the episode "Fire Down Below" in "H.E.L.P.", but for the rest of the decade was mostly involved in films.
Introduced in "Cross Jurisdictions," the backdoor pilot episode, from 2002 to 2004 in seasons one to three of "CSI: Miami," he played Tim Speedle, and reprised his role appearing as an hallucination in the 2007 episode entitled "Bang, Bang, Your Debt." His character was written as an energetic and happy-go- lucky guy; in the pilot episode, he tells Eric Delko about the lake's bacteria close to where Delko lived. However, by the episode entitled "Golden Parachute," his personality had completely changed to a grumpy, short-tempered man with a sarcastic sense of humor. He expresses a distaste for his job, saying that it is merely a 'paycheck,' and unlike his team members, he has no passion for justice and criminology.
Tim was killed off in the first episode of season three while on duty, as in 2004 Rory requested a release from his contract because 'he couldn't really handle the grind anymore.' In an interview, he explained that he wanted to leave not only because the show seemed to have no end, but also because he felt the scriptwriters lacked creativity. He subsequently voiced Tim in the series' video game.
In 2007 he played Yevgeny Tsipin in "The Company," Greg Seaton in "24" in 2009, and Burt in "Reprisal" in 2019.
Film
Rory's film debut was as Chico in 1991's "A Kiss Before Dying", for around 15 seconds.
He played Ed, Jeff Goldblum's character's son in "Fathers & Sons" in 1992, the American crime drama also starring Natasha Gregson Wagner, Kamke Janssen and Rosanna Arquette, directed by Paul Mones. The film follows a father and son's relationship, complicated by a psychic and a serial killer. In 1994 the film was selected to screen at the Sundance Film Festival, and was entered into the 18th Moscow International Film Festival. At the Deauville Film Festival, it won the audience award.
In 1993 he played a stoner, Ron Slater, in "Dazed and Confused", which ranked number three in Entertainment Weekly's 50 Best High School Movies list.
The following year he played Billy Mack Black, a psycho in the action-comedy "Love and a 45" opposite Renée Zellweger, and in 1995 he played Lucas in "Empire Record," but which was poorly-received.
In 2000 he was depressed songwriter Felix in the comedy-drama "Sunset Strip" – his character was willing to die of an alcohol and drug overdose. He appeared alongside Adam Goldberg, a friend and co-star from "Dazed and Confused."
He was cast as Sergeant Carl S. Webb in 2002's "Hart's War," starring Colin Farrell and Bruce Willis. In 2006 he played Charles Freck in the Richard Linklater film, "A Scanner Darkly."
In 2012 he could be seen as Lee Schatz in "Argo", the historical drama thriller directed by Ben Affleck, screenwriter Chris Terrio having adapted the screenplay from Tony Mendez's book, "The Master of Disguise", the US Central Intelligence Agency operative having published his book in 1999. In addition to the book, the screenplay was also adapted from Joshuah Bearman's 2007 article in Wired entitled "The Great Escape: How the CIA Used a Fake Sci-Fi Flick to Rescue Americans from Tehran." The article was about the film, "Canadian Caper," in which Tony Mendez led the rescue of six American diplomats from Tehran, Iran. During the 1979 to 1981 Iran hostage crisis, he disguised the rescue as the filming of a science fiction film.
"Argo" also starred Bryan Cranston, Ben Affleck, John Goodman, and Alan Arkin, and premiered on 12 October 2012 in the US, and was produced by George Clooney, Ben Affleck, and Grant Heslov. The film received praise for Chris Terrio's screenplay, Ben Affleck's direction, Desplat's score, and the editing, and was nominated for both a San Diego Film Critics Society Award and a Phoenix Film Critics Society Award for Best Cast. The film won a Screen Actors Guild Award for Outstanding Performance by a Cast in a Motion Picture, and a Hollywood Film Festival Award for Ensemble of the Year.
In 2015 Rory played Stephen 'The Rifleman' Flemmi, a Boston mobster in the true-crime "Black Mass", directed and produced by Scott Cooper.
Rory Cochrane, @JasonPLondon, Sasha Jenson, and Richard Linklater.
Behind the Scenes of Dazed and Confused. 🙂 pic.twitter.com/9EJGp01065

— Dazed&ConfusedSequel (@DazedConfSequel) May 5, 2016
Jez Butterworth and Mark Mallouk wrote the screenplay based on the book "Black Mass: The True Story of an Unholy Alliance between the FBI and the Irish Mob," by Gerard O'Neill and Dick Lehr, published in 2001. The film stars Johnny Depp as the infamous American mobster James 'Whitey' Bulger., and the supporting cast included Benedict Cumberbatch, Peter Sarsgaard, Adam Scott, Kevin Bacon, and Joel Edgerton. "Black Mass" grossed $99 million and received positive reviews from critics and audiences.
Rory played Anthony Panetti in the 2018 Japanese-American crime drama thriller "The Outsider", written by Andrew Baldwin and directed by Martin Zandvliet, and starring Jared Leto, Kippei Shiina, Emile Hirsch, Tadanobu Asano, and Shiori Kutsuna. The story is set in post-war Japan, and is about an American who joins the Japanese yakuza. It premiered on 9 March 2018 on Netflix, but received mostly negative reviews from critics.
Personal life
In 1988 Rory was reportedly married Rebecca Columbus, however, the rumor was false – Rory claimed that he had never even heard of her. He briefly dated Joey Lauren Adams, a co-star in "Dazed and Confused."
Rory and actress Renée Zellweger began dating in 1993. They worked together in four movies, "The Low Life," "Empire Records," "Dazed and Confused" and "Love and a 45." They never married and broke up after dating for two years, many speculating that their relationship failed because it was highly publicized.
In 2013 he was seen grocery shopping with Tracy Zahoryin. He has never confirmed their relationship, but both are active on social media, and post photos together on Instagram and show their music dates. One such instance was on 8 April 2018, when they attended a concert in Victoria, Texas.
A hoax claiming that Rory had passed away surfaced in April 2019.
Hobbies, favorite things, and interesting facts
Rory enjoys playing chess, clubbing and partying, and traveling.
He often improvised his dialogue, especially in "Dazed and Confused."
Rory's co-stars in "Dazed and Confused" described him as a 'loud, bawling Irish drinker.'
He usually rehearses his lines with his friends.
He owns a 'Ducati' motorcycle.
Appearance
He has black hair, brown eyes, and is 6ft (1.83m) tall.
Net worth and salary
Rory's net worth is estimated at over $3 million, as of mid-2020.
General Info
| | |
| --- | --- |
| Full Name | Rory Cochrane |
| Net Worth | approximately $3 million |
| Date Of Birth | February 28, 1972 |
| Height | 1.82 m |
| Profession | Actor |
| Education | Fiorello H. LaGuardia High School |
| Nationality | American |
Family
Accomplishments
| | |
| --- | --- |
| Awards | Screen Actors Guild Award for Outstanding Performance by a Cast in a Motion Picture |
| Movies | Dazed and Confused, Black Mass, Oculus, Argo, Empire Records, A Scanner Darkly, Right at Your Door, Public Enemies, Love and a .45, Hart's War, Bringing Up Bobby, Southlander, The Prime Gig, Sunset Strip, Passion Play, I Am Nero, The Low Life, Dogtown, Flawless, Fathers & Sons, Most Hated Woman in A... |
| TV Shows | CSI: Miami, The Company, The Last Don |
Social profile links
Quotes
| # | Quote |
| --- | --- |
| 1 | I do not regret the things I've done, but those I did not do. |
| 2 | I try not to think about negative thoughts and possibilities and disaster and things like that. |
| 3 | I didn't really know exactly the point where I wanted to be an actor. But I know at this point, because I never went to college, I don't really have anything to fall back on. |
| 4 | When you're doing that TV thing, you're doing the same thing for years and years. You can fall into bad habits as an actor and I think it can take a toll on your ability to act, which I think is scary. |
Facts
| # | Fact |
| --- | --- |
| 1 | Currently starring in the hit TV series 24 as Greg Seaton. [March 2009] |
| 2 | Son of Nicki Cochrane. |
| 3 | Moved from Syracuse, New York to England, when he was 3 months old. |
| 4 | His father is Irish and his mother is Indian. |
Pictures
Movies
Actor
| Title | Year | Status | Character |
| --- | --- | --- | --- |
| Oculus | 2013/I | | Alan Russell |
| Parkland | 2013 | | Earl Rose |
| Argo | 2012 | | Lee Schatz |
| Bringing Up Bobby | 2011 | | Walt |
| Passion Play | 2010 | | Rickey |
| Public Enemies | 2009 | | Agent Carter Baum |
| 24 | 2009 | TV Series | Greg Seaton |
| CSI: Miami | 2002-2007 | TV Series | Tim Speedle |
| The Company | 2007 | TV Mini-Series | Yevgeny Tsipin |
| A Scanner Darkly | 2006 | | Charles Freck |
| Right at Your Door | 2006 | | Brad |
| CSI: Miami | 2004 | Video Game | Tim Speedle (voice) |
| CSI: Crime Scene Investigation | 2002 | TV Series | Tim Speedle |
| Hart's War | 2002 | | Sgt. Carl S. Webb |
| Southlander: Diary of a Desperate Musician | 2001 | | Chance |
| The Prime Gig | 2000 | | Joel |
| Sunset Strip | 2000 | | Felix |
| Black and White | 1999/II | | Chris O'Brien |
| Flawless | 1999 | | Pogo |
| The Adventures of Sebastian Cole | 1998 | | Chinatown |
| The Last Don | 1997 | TV Mini-Series | Dante Clericuzio |
| Dogtown | 1997 | | Curtis Lasky |
| The Low Life | 1995 | | John |
| Empire Records | 1995 | | Lucas |
| Love and a .45 | 1994 | | Billy Mack Black |
| Dazed and Confused | 1993 | | Slater |
| Fathers & Sons | 1992 | | Ed |
| A Kiss Before Dying | 1991 | | Chico |
| H.E.L.P. | 1990 | TV Series | Second Kid |
| Hostiles | 2017 | post-production | Metz |
| The Most Hated Woman in America | 2017 | post-production | Gary Karr |
| The Outsider | 2017 | filming | Panetti |
| Soy Nero | 2016 | | Sergeant McCloud |
| Black Mass | 2015 | | Stephen Flemmi |
Soundtrack
| Title | Year | Status | Character |
| --- | --- | --- | --- |
| Flawless | 1999 | performer: "Ashley's Song", "Tasha's Song" / writer: "Ashley's Song", "Tasha's Song" | |
Self
| Title | Year | Status | Character |
| --- | --- | --- | --- |
| Cinéma, de notre temps | 2016 | TV Series documentary | Himself |
| No Return Rafi Pitts | 2016 | Documentary | Himself |
| Made in Hollywood | 2014-2015 | TV Series | Himself |
| Reel Junkie | 2014 | TV Series | Himself |
| Argo: Absolute Authenticity | 2013 | Video short | Himself |
| 19th Annual Screen Actors Guild Awards | 2013 | TV Special | Himself - Nominee (uncredited) |
| Entertainment Tonight | 2007 | TV Series | Himself |
| One Summer in Austin: The Story of Filming 'A Scanner Darkly' | 2006 | Video documentary short | Himself - 'Freck' |
| The Weight of the Line: Animation Tales | 2006 | Video documentary short | Himself - 'Freck' |
| Dinner for Five | 2003 | TV Series | Himself |
Archive Footage
| Title | Year | Status | Character |
| --- | --- | --- | --- |
| Rescued from Tehran: We Were There | 2012 | Video documentary short | Lee Schatz (uncredited) |
Awards
Won Awards
| Year | Award | Ceremony | Nomination | Movie |
| --- | --- | --- | --- | --- |
| 2013 | Ensemble Cast Award | Palm Springs International Film Festival | | Argo (2012) |
| 2013 | Actor | Screen Actors Guild Awards | Outstanding Performance by a Cast in a Motion Picture | Argo (2012) |
| 2012 | Hollywood Film Award | Hollywood Film Awards | Ensemble of the Year | Argo (2012) |
Nominated Awards
| Year | Award | Ceremony | Nomination | Movie |
| --- | --- | --- | --- | --- |
| 2013 | COFCA Award | Central Ohio Film Critics Association | Best Ensemble | Argo (2012) |
| 2013 | Gold Derby Award | Gold Derby Awards | Ensemble Cast | Argo (2012) |
| 2012 | ACCA | Awards Circuit Community Awards | Best Cast Ensemble | Argo (2012) |
| 2012 | PFCS Award | Phoenix Film Critics Society Awards | Best Ensemble Acting | Argo (2012) |
| 2012 | SDFCS Award | San Diego Film Critics Society Awards | Best Ensemble Performance | Argo (2012) |
Source:
IMDb
,
Wikipedia