Summary of Stephen Chow:
• Stephen Chow is a Hong Kong actor, filmmaker/producer, and director
• He gained popularity in the 1990s for films like "Love on Delivery" and "The God of Cookery"
• He is known for his films "Shaolin Soccer" (2001), "Kung Fu Hustle" (2004), and "CJ7" (2008)
• His net worth is estimated at $30 million
• He has had multiple relationships throughout his career, but is currently single

Known for movies
Short Info
| | |
| --- | --- |
| Date Of Birth | June 22, 1962 |
| Mark | His over-the-top style of comedy, known as "Silly Talk" |
| Fact | Quentin Tarantino calls him "the best actor in Hong Kong.". |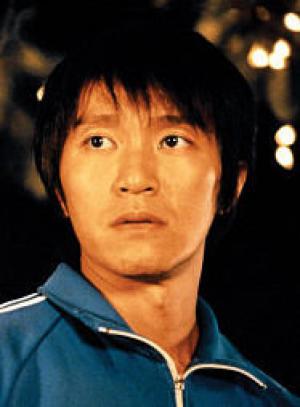 Who is Stephen Chow?
Stephen Chow is a Hong Kong actor, filmmaker/producer, who is perhaps still best known to the world as Mighty Steel Leg Sing in the popular action comedy film "Shaolin Soccer" (2001). Furthermore, he is also known for his work on the films "Kung Fu Hustle" (2004), and "CJ7" (2008), in addition to other projects on which he has worked so far in his career.
Stephen Chow Wiki- Age, Childhood, and Education
Born as Sing-Chi Chow on the 22nd June 1962, in Hong Kong, he assumed the name Stephen later in his career. He is the middle child and only son in the family, with a younger sister named Chow Sing Ha, and an older sister, Chow Man Kei.
His parents are Ling Po Yee and Chow Yik Sheung. His name Sing-chi comes from the essay "Preface to the Prince of Teng's Pavilion", written by poet Wang Bo. Stephen's parents divorced early in his childhood, and from then on he was raised by his mother. He went to Heep Who Primary school, a missionary school of the Hong Kong Council of the Church of Christ in China, in Kowloon Peninsula. After this, he enrolled at San Marino Secondary School, where one of his classmates was Lee Kin-yan, now an accomplished actor. Following his matriculation, he became a student of Television Broadcast Limited (TVB) acting classes.
Career Beginnings
Stephen's career started in the early '80s with minor roles in Chinese productions, including "Nui wor hang dong" (1981), while two years later he was in the TV series "The Legend of the Condor Heroes". Throughout the '80s Stephen was making a name for himself in Chinese films, winning the Taiwan Golden Horse Award for Best Supporting Actor for his work in the film "Final Justice", co-starring Danny Lee, Stephen, and Ka-Kui Ho". With the '90s, his popularity in China soared, and Stephen appeared in more than 40 films – one of the most popular was "Fight Back to School" (1991), which became Hong Kong's top-grossing film of all time.
Three years later he directed and starred in the film "From Beijing with Love", and the same year starred in the comedy film "Love on Delivery" with Christy Chung and Man-Tat Ng, while in 1995 he was the lead star of the horror-comedy film "Out of the Dark". The following year, Stephen starred in the action-fantasy film "The God of Cookery", and before the decade ended, appeared with Jackie Chan in the action-comedy film "Gorgeous" in 1999.
Rise to Stardom
Stephen was becoming more popular with every new film, which created the Stephen Chow Phenomenon. With the start of the new millennium, Stephen became more focused on directing, but still starred in a few successful projects.
His most prominent role came in 2001 when he portrayed Mighty Steel Leg Sing in the film "Shaolin Soccer", which he also wrote and directed, while his co-stars included Man-Tat Ng, Wei Zhao, and Yin Tse as the main antagonist, among other stars of the Chinese cinematography. He was Sing in the film "Kung Fu Hustle" in 2004, and Ti in the film "CJ7", before retiring from acting in 2010.
Writing and Directing
In addition, Stephen is an accomplished writer and director. His directorial debut was the highly acclaimed film "From Beijing with Love" in 1994 and since then he has worked on more than 10 films. Some of the titles include "Forbidden City Cop", "King of Comedy" (1999), then "Kung Fu Hustle" (2004), "Journey to the West" (2013), and his most recent accomplishment "The New King of Comedy" (2019).
What Happened to Stephen Chow and Where Is He Now?
In 2016 Stephen became the ninth top-grossing Hollywood director, and his film "The Mermaid" broke numerous box office records. The film became the highest-grossing film of all time in China, and has grossed over $550 million worldwide so becoming the highest-grossing movie of all time in Asia. His newest release is the film "The New King of Comedy" (2019), while he is now working on the animated film "The Monkey King", which is currently in post-production. He has said that he left acting as he feels that he now has more control over films when he is directing it, rather than when he is acting in a film.
Stephen Chow Net Worth, Height, Weight, and Appearance
Stephen is one of the most popular Chinese actors, and his wealth has grown accordingly. Sources have estimated Stephen Chow's net worth at $30 million as of mid-2020.
Stephen Chow stands at 5′ 8½ (1.74m) tall, while he weighs approximately 152lbs ~ 69kgs. His vital statistics are unknown, but he still maintains an athletic figure with close to perfect measurements despite his age. He has black hair and brown eyes.
Stephen Chow Personal Life, Dating, Marriage, Wife, Children?
Stephen is a very private person, but that hasn't stopped the media from creating rumors about him, especially regarding his love life, but he has remained quiet about them all. One known fact about him is that he isn't married, but his love life is rather rich. For 10 years he was in a relationship with Yu Wen-Feng, who is the youngest daughter of Yu Ching Po, founder of Kumagai Gumi (Hong Kong), now known as Hong Kong Construction Holdings. Yu is ten years younger Stephen, but that didn't stop their romance from blooming for a decade before it ended. Back in the '90s, he was in a relationship with actress and singer Karen Mok – the two worked together on five films, including "The God of Cookery" (1996), among others.
Following his split from Yu Wen-Feng, Stephen started a relationship with Alice Yu Man-Fung, but that ended after a couple of years, after which Alice sued Stephen for HK$80 million, claiming a share of the property they bought and owned together during their relationship.
Since their breakup, Stephen has been single and focused on his career. However, one of the recent rumors was that he is the father of actress Cecilia Cheung's third child, and yet another one is that he is getting married. Nevertheless, his agent has stated that all these rumors are fake, and even Cecilia denied the rumor by saying that her third son's father is Caucasian.
General Info
| | |
| --- | --- |
| Full Name | Stephen Chow |
| Date Of Birth | June 22, 1962 |
| Height | 1.74 m |
| Profession | Screenwriter, Comedian, Film producer, Film director, Actor |
Family
| | |
| --- | --- |
| Parents | Lin Bo Yee, Chow Yeesheung |
| Siblings | Zhou Xingxia, Zhou Wenji |
Accomplishments
| | |
| --- | --- |
| Awards | Hong Kong Film Award for Best Actor, Hong Kong Film Award for Best Director, Hong Kong Film Award for Best Film, Hong Kong Film Award for Best New Director, Golden Horse Award for Best Director, Golden Horse Award for Best Feature Film, Asia-Pacific Film Festival Award for Best Actor, Silver Scream ... |
| Nominations | Hong Kong Film Award for Best Supporting Actor, Hong Kong Film Award for Best New Performer, Hong Kong Film Award for Best Screenplay, MTV Movie Award for Best Fight, Hundred Flowers Award for Best Actor, Hundred Flowers Award for Best Director, BAFTA Award for Best Foreign Language Film |
| Movies | The Mermaid, Kung Fu Hustle, Journey to the West: Conquering the Demons, CJ7, A Chinese Odyssey Part Two: Cinderella, The God of Cookery, King of Comedy, Flirting Scholar, Royal Tramp, The Mad Monk, Love on Delivery, Legend of the Dragon, Hail the Judge, Shaolin Soccer, Out of the Dark, Sixty Millio... |
| TV Shows | The Final Combat, The Price of Growing Up, The Justice of Life, Angels and Devils, Beyond the Rose Garden, Wut lik sap jat, Heung sing long ji |
Social profile links
Marks
| # | Marks / Signs |
| --- | --- |
| 1 | His over-the-top style of comedy, known as "Silly Talk" |
| 2 | Musical numbers that serves little to no purpose to the plot |
| 3 | Always plays an underdog with his real-life traits |
| 4 | Frequently cast in films directed by Jing Wong |
| 5 | Frequently works alongside or casts Man-Tat Ng |
| 6 | Frequently uses his Chinese name, "Sing" in movies |
Quotes
| # | Quote |
| --- | --- |
| 1 | The reason to do a remake is always because the idea is good but the quality is not up to standard. With Kung Fu Hustle the quality is already there. And it would be hard to do it in English because it is all about Chinese culture. |
| 2 | I used to cry when I watched Chaplin's films. It was from him that I learned about the role of the underdog. And because I'm also from a poor family, this kind of thing moved me and I found that it also worked for the audience because most of them are like me - ordinary guys. |
| 3 | I'm not good at kung-fu at all. I have been learning, but obviously I am not an expert. |
| 4 | Right from the beginning of my work, I wanted to capture a mass audience. And I love the unusual: you never see dancing villains. For me, there's a fine line between comedy and drama; so it's not just played for laughs. There's a little romance in this story, too - something for everybody. |
| 5 | I thought martial arts were my great strength, but when I actually got involved in show-business, I realized I wasn't the only one who could do these things. And compared to a lot of others, I wasn't really that good. So I became a children's TV program host. |
Facts
| # | Fact |
| --- | --- |
| 1 | His favorite director is Steven Spielberg. |
| 2 | Quentin Tarantino calls him "the best actor in Hong Kong.". |
| 3 | Grew up in Hong Kong. |
| 4 | Parents divorced when he was young. |
| 5 | His parents couldn't afford kung fu lessons, therefore he taught himself from watching TV. |
| 6 | A wing chun stylist, Chow began using it in combat scenes, starting with Fist of Fury 1991. |
Pictures
Movies
Actor
| Title | Year | Status | Character |
| --- | --- | --- | --- |
| CJ7: The Cartoon | 2010 | | Ti (voice) |
| Jian guo da ye | 2009 | | |
| Cheung gong 7 hou | 2008 | | Ti |
| Kung Fu Hustle | 2004 | | Sing |
| Shaolin Soccer | 2001 | | Mighty Steel Leg Sing |
| Chin wong ji wong 2000 | 1999 | | Wong Si Fu |
| Hei kek ji wong | 1999 | | Wan Tin-sau |
| Boh lei chun | 1999 | | H.K. Police Officer |
| Hung wan yat tew loong | 1998 | | Sui |
| Suen sei cho | 1997 | | Chan Mon-Gut (as Steven Chow) |
| 97 ga yau hei si | 1997 | | Lo Kung |
| Sik san | 1996 | | Stephen Chow, The God of Cookery |
| Dai lap mat tam 008 | 1996 | | Ling Ling Fat (as Chiau Sing Chi) |
| Baak bin sing gwan | 1995 | | Lee Chak Sing (as Sing-chi Chow) |
| Wui wan ye | 1995 | | Leon |
| Sai yau gei: Sin leui kei yun | 1995 | | Joker Monkey King Sunset Warrior |
| Sai yau gei: Yut gwong bou haap | 1995 | | Joker / Monkey King |
| Gwok chaan Ling Ling Chat | 1994 | | Ling Ling Chat |
| Gau ban ji ma goon ji baak min bau ching tin | 1994 | | Pao Lung-Sing (as Sing-chi Chow) |
| Poh wai ji wong | 1994 | | Ho Kam-An |
| Chai gong | 1993 | | Dragon Fighter Lo Han |
| Tang Bohu dian Qiuxiang | 1993 | | Tong Pak Foo |
| Yi ben man hua chuang tian ya II miao xiang tian kai | 1993 | | Cameo appearance |
| To hok wai lung 3: Lung gwoh gai nin | 1993 | | Star Chow, Million Wong (as Sing-chi Chow) |
| Mo jong yuen So Hat-Yi | 1992 | | So-cha-ha-yee Chan So Hat-Yi Beggar So (as Sing-chi Chow) |
| Lu ding ji II: Zhi shen long jiao | 1992 | | Wei Siu-Bo Wilson Bond (as Sing-chi Chow) |
| Lu ding ji | 1992 | | Wei Siu Bo Wilson Bond (as Sing-chi Chow) |
| Sam sei goon | 1992 | | Sung Sai-Kit / Sung Shih-Chieh (as Sing-chi Chow) |
| To hok wai lung 2 | 1992 | | Chow Sing Sing (as Sing-chi Chow) |
| All's Well, Ends Well | 1992 | | Shang Foon |
| Jing jyu tai | 1992 | TV Movie | Dyun Siu Fei |
| Man hua wei long | 1992 | | Lau Ching (as Sing-chi Chow) |
| Ching sing | 1991 | | Romeo / Shun (as Steven Chow) |
| To hok wai lung | 1991 | | Star Chow |
| Fei zhou he shang | 1991 | | Narrator (Cantonese version) (voice, as Chow Shing Chi) |
| Xin jing wu men 1991 | 1991 | | Lau Ching / Chow Sing Cho, 'The Saint of Gamblers' (as Sing-chi Chow) |
| Long de chuan ren | 1991 | | Chow Siu-Lung (as Sing Chi Chiao) |
| Jing gu jyun ga | 1991 | | Koo Jing Chi Man-Jing |
| Yi ben man hua: Chuang tian ya | 1990 | | Sing |
| Jiang hu zui hou yi ge da lao | 1990 | | Sin (as Sing Chi Chow) |
| Wu di xing yun xing | 1990 | | Vincent Han |
| Shi xiong zhuang gui | 1990 | | Hsing |
| Xiao tou A Xing | 1990 | | Sing |
| Ga li la jiao | 1990 | | Pepper / Officer Shao Wen |
| Feng yu tong lu | 1990 | | Cheung Lon / Cockroach |
| Lung Fung cha lau | 1990 | | Rubbish Pool |
| Wang fu cheng long | 1990 | | |
| Liu mang chai po | 1989 | | Sui Yien |
| Ta loi ji kong wu | 1989 | TV Series | Ho Kam-shui |
| Just Heroes | 1989 | | 'Jacky' Yuen Kei-hao |
| Long zai tian ya | 1989 | | Andy Yau (as Sing-Chi Chow) |
| Mo Min Kap Sin Fung | 1989 | TV Series 1989 | |
| Koi saai ho haap | 1989 | TV Series | Dun Fei |
| Jui gaai nui sai | 1988 | | Puddin Lai |
| Pik lik sin fung | 1988 | | Ah Wai (as Stephen Chiau) |
| Bo fung hon ji | 1988 | | |
| Ying ging boon sik | 1988 | TV Movie | Lau Ting Kin |
| Sung meng chi loi | 1987 | TV Series | |
| A Better Tomorrow | 1986 | | Taiwanese Triad |
| But dou san hung | 1983 | TV Series | |
| Joi geen sup gao sui | 1983 | TV Series | |
| Sou hat yi | 1982 | TV Series | |
| Heung sing long ji | 1982 | TV Series | |
| Wut lik sap jat | 1982 | TV Series | |
| She diao ying xiong zhuan | 1982 | TV Series | |
| Nui wor hang dong | 1981 | TV Series | Assistant to Lillian Turner |
Producer
| Title | Year | Status | Character |
| --- | --- | --- | --- |
| Journey to the West: Demon Chapter | 2017 | producer post-production | |
| Mei ren yu | 2016 | executive producer / producer | |
| Journey to the West | 2013 | executive producer / producer | |
| CJ7: The Cartoon | 2010 | producer | |
| Jump | 2009 | producer | |
| Dragonball: Evolution | 2009 | producer | |
| Shôrin shôjo | 2008 | executive producer - as Shinchî Chau | |
| Cheung gong 7 hou | 2008 | producer | |
| Kung Fu Hustle | 2004 | producer | |
| Shaolin Soccer | 2001 | executive producer | |
| Sik san | 1996 | producer | |
Writer
| Title | Year | Status | Character |
| --- | --- | --- | --- |
| Mei ren yu | 2016 | | |
| Journey to the West | 2013 | as Xingchi Zhou | |
| CJ7: The Cartoon | 2010 | characters | |
| Jump | 2009 | original story | |
| Cheung gong 7 hou | 2008 | written by | |
| Kung Fu Hustle | 2004 | written by | |
| Shaolin Soccer | 2001 | | |
| Hei kek ji wong | 1999 | writer | |
| Sik san | 1996 | | |
| Dai lap mat tam 008 | 1996 | written by - as Chiau Sing Chi | |
| Gwok chaan Ling Ling Chat | 1994 | | |
Director
| Title | Year | Status | Character |
| --- | --- | --- | --- |
| Mei ren yu | 2016 | as Xingchi Zhou | |
| Journey to the West | 2013 | | |
| Cheung gong 7 hou | 2008 | | |
| Kung Fu Hustle | 2004 | | |
| 1:99 Shorts | 2003 | TV Movie | |
| Shaolin Soccer | 2001 | | |
| Hei kek ji wong | 1999 | | |
| Sik san | 1996 | as Stephen Chiau | |
| Dai lap mat tam 008 | 1996 | as Chiau Sing Chi | |
| Gwok chaan Ling Ling Chat | 1994 | | |
Miscellaneous
| Title | Year | Status | Character |
| --- | --- | --- | --- |
| Shaolin Soccer | 2001 | additional action director - uncredited | |
| Man hua wei long | 1992 | choreographer | |
Composer
| Title | Year | Status | Character |
| --- | --- | --- | --- |
| Kung Fu Hustle | 2004 | | |
Thanks
| Title | Year | Status | Character |
| --- | --- | --- | --- |
| Xuan hong | 2012 | special thanks | |
| Vixen Highway 2006: It Came from Uranus! | 2010 | special thanks | |
| Guillotine Guys | 2010 | Short special thanks | |
Self
| Title | Year | Status | Character |
| --- | --- | --- | --- |
| World Film Report | 2008-2009 | TV Series | Himself |
| Lu Yu You Yue | 2008 | TV Series | Himself |
| Making of 'CJ7' | 2008 | TV Movie | Himself |
| 2006 Asian Excellence Awards | 2006 | TV Special | Himself - Nominee |
| Comme au cinéma | 2005 | TV Series documentary | Himself |
| Godnatt, Sverige | 2005 | TV Series | Himself |
| TV total | 2005 | TV Series | Himself |
| My Shot With | 2005 | TV Series | Himself |
| Toribia no izumi: Subarashiki muda chishiki | 2004 | TV Series | Himself |
| Jimmy Kimmel Live! | 2003 | TV Series | Himself |
| Hao men ye yan | 1991 | | Himself / Man at Dinner |
Awards
Won Awards
| Year | Award | Ceremony | Nomination | Movie |
| --- | --- | --- | --- | --- |
| 2010 | Chunyan Award | Chunyan Awards | Best Actor | Cheung gong 7 hou (2008) |
| 2008 | Audience Award | Neuchâtel International Fantastic Film Festival | | Cheung gong 7 hou (2008) |
| 2005 | Silver Scream Award | Amsterdam Fantastic Film Festival | | Kung fu (2004) |
| 2005 | Golden Horse Award | Golden Horse Film Festival | Best Director | Kung fu (2004) |
| 2005 | PFCS Award | Phoenix Film Critics Society Awards | Best Foreign Language Film | Kung fu (2004) |
| 2003 | Blue Ribbon Award | Blue Ribbon Awards | Best Foreign Language Film | Siu Lam juk kau (2001) |
| 2002 | Golden Bauhinia | Golden Bauhinia Awards | Best Director | Siu Lam juk kau (2001) |
| 2002 | Hong Kong Film Award | Hong Kong Film Awards | Best Director | Siu Lam juk kau (2001) |
| 2002 | Hong Kong Film Award | Hong Kong Film Awards | Best Actor | Siu Lam juk kau (2001) |
| 1996 | HKFCS Award | Hong Kong Film Critics Society Awards | Best Actor | Sai yau gei: Yut gwong bou haap (1995) |
| 1992 | Best Actor | Asia-Pacific Film Festival | | Sam sei goon (1992) |
| 1988 | Golden Horse Award | Golden Horse Film Festival | Best Supporting Actor | Pik lik sin fung (1988) |
Nominated Awards
| Year | Award | Ceremony | Nomination | Movie |
| --- | --- | --- | --- | --- |
| 2013 | Golden Horse Award | Golden Horse Film Festival | Best Action Choreography | Xi you: Xiang mo pian (2013) |
| 2013 | Golden Horse Award | Golden Horse Film Festival | Best Adapted Screenplay | Xi you: Xiang mo pian (2013) |
| 2009 | Hong Kong Film Award | Hong Kong Film Awards | Best Supporting Actor | Cheung gong 7 hou (2008) |
| 2008 | Hundred Flowers Award | Hundred Flowers Awards | Best Director | Cheung gong 7 hou (2008) |
| 2006 | BAFTA Film Award | BAFTA Awards | Best Film not in the English Language | Kung fu (2004) |
| 2006 | Hundred Flowers Award | Hundred Flowers Awards | Best Actor | Kung fu (2004) |
| 2006 | Hundred Flowers Award | Hundred Flowers Awards | Best Director | Kung fu (2004) |
| 2006 | MTV Movie Award | MTV Movie Awards | Best Fight | Kung fu (2004) |
| 2005 | Hong Kong Film Award | Hong Kong Film Awards | Best Director | Kung fu (2004) |
| 2005 | Hong Kong Film Award | Hong Kong Film Awards | Best Actor | Kung fu (2004) |
| 2005 | Hong Kong Film Award | Hong Kong Film Awards | Best Screenplay | Kung fu (2004) |
| 2005 | HKFCS Award | Hong Kong Film Critics Society Awards | Best Director | Kung fu (2004) |
| 2002 | China Film Media Award | Chinese Film Media Awards | Best Actor - Hong Kong/Taiwan | Siu Lam juk kau (2001) |
| 2002 | Hong Kong Film Award | Hong Kong Film Awards | Best Screenplay | Siu Lam juk kau (2001) |
| 1996 | Hong Kong Film Award | Hong Kong Film Awards | Best Actor | Sai yau gei: Sin leui kei yun (1995) |
| 1995 | Hong Kong Film Award | Hong Kong Film Awards | Best Actor | Gwok chaan Ling Ling Chat (1994) |
| 1993 | Hong Kong Film Award | Hong Kong Film Awards | Best Actor | Sam sei goon (1992) |
| 1992 | Golden Horse Award | Golden Horse Film Festival | Best Leading Actor | Sam sei goon (1992) |
| 1992 | Hong Kong Film Award | Hong Kong Film Awards | Best Actor | To hok wai lung (1991) |
| 1991 | Hong Kong Film Award | Hong Kong Film Awards | Best Actor | Dou sing (1990) |
| 1989 | Hong Kong Film Award | Hong Kong Film Awards | Best Supporting Actor | Pik lik sin fung (1988) |
| 1989 | Hong Kong Film Award | Hong Kong Film Awards | Best New Performer | Pik lik sin fung (1988) |
2nd Place Awards
| Year | Award | Ceremony | Nomination | Movie |
| --- | --- | --- | --- | --- |
| 2014 | ICP Award | Indiewire Critics' Poll | Best Undistributed Film | Xi you: Xiang mo pian (2013) |
Source:
IMDb
,
Wikipedia