• Thomas John Guiry was born on October 12th, 1981 in Toms River, New Jersey
• He is an actor best known for first finding fame in the film "The Sandlot"
• As of early-2020 his net worth is estimated to be over $100,000
• He has appeared in several high profile films including "The Revenant", "Mystic River" and "Black Hawk Down"
• He married Janelle in 2009 and they have three children together

Known for movies
Short Info
| | |
| --- | --- |
| Net Worth | $100 thousand |
| Date Of Birth | October 12, 1981 |
| Fact | Son born in 1999. |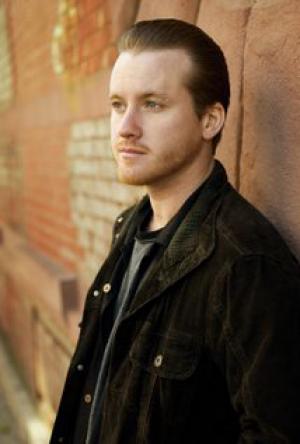 Who is Tom Guiry?
Thomas John Guiry was born on 12 October 1981, in Toms River, New Jersey, USA, and is an actor, best known for first finding fame in the film "The Sandlot" in which he portrayed the character, Scott Smalls. Since then, he's appeared in several high profile films, including "The Revenant", "Mystic River" and "Black Hawk Down".
The Wealth of Tom Guiry
As of early-2020, Tom Guiry's net worth is estimated to be over $100,000, earned through a relatively successful career in the entertainment industry. His consistent acting work has led him to good paydays though he has yet to gain a big day that would help him reach the millions.
He's worked on a few television projects during his career as well.
Early Life, Education, and Career Beginnings
Tom's family later moved to Hamilton, Mercer, New Jersey where he would go about his education. He attended Notre Dame Roman Catholic High School in nearby Lawrenceville. During this time, he developed an interest in the acting profession, and took the chance at an opportunity for a professional acting career.
This led him to his first acting role in 1993, "The Sandlot" which would elevate his career significantly. The film stars him alongside Karen Allen, Mike Vitar, James Earl Jones, and Denis Leary, and was very successful, since gaining a cult following.
The film tells the story of a boy who in his effort to make friends, becomes a part of a local baseball team, with the team going on several adventures while in the local sandlot. While critics didn't look too highly on the film, the same couldn't be said for the audience, most of whom enjoyed the film.
Continued Acting Projects – Black Hawk Down
Following the success of "The Sandlot", Guiry continued to take on film roles for the rest of the 1990s, though none of them emulated the same success as his first project. Some of his appearances during this period included "The Four Diamonds", "Shattered Family", "Songs in Ordinary Time" and "All I Wanna Do".
At the start of the new millennium, he was cast in the film "U-571" playing the role of Seaman Ted "Trigger" Fitzgerald. The film follows the story of the titular submarine during World War II. The film was successful but attracted controversy for its depiction of Britain and the Germans during the war.
The following year, he then landed another big role as he played Sergeant Ed Yurek in the film "Black Hawk Down". The film starred current and future stars including Eric Bana, Josh Hartnett, Tom Hardy, Sam Shepard and William Fichtner, and was based on the Raid on Mogadishu in 1993, when elite soldiers from the US Army were dispatched to capture two lieutenants of the self-proclaimed president of Somali, Mohamed Farrah Aidid.
The mission turned catastrophic, as a helicopter became a war zone that extended into an overnight standoff.
Mystic River and Television Work
Two years after "Black Hawk Down", Tom was cast in a notable role in the film "Mystic River" which starred Sean Penn, Kevin Bacon, and Laurence Fishburn, and was based on the Dennis Lehane book of the same name, and directed by Clint Eastwood. The film was nominated for numerous categories during the Academy Awards, leading to a Best Actor and Best Supporting Actress win, the first film to achieve so since "Ben-Hur" in the 1950s.
At around the same time, he began working on television, appearing as a guest in "Law & Order: Special Victims Unit", "Law & Order: Criminal Intent", and the original "Law & Order". In 2007, he got his first regular role on television in "The Black Donnellys". The show aired on NBC, telling the story of four brothers living in Hell's Kitchen, and all somehow involved in crime, but the show was canceled after a season due to low ratings. He then continued with film work, including "Strangers with Candy" and 'Bristol Boys", but also with occasional guest work on television.
Recent Projects – The Revenant
Following the end of "The Black Donnellys", Guiry was cast in the film "Black Irish" in which he portrayed Terry McKay. The film is about a man from Boston who is trying to keep his family together, especially his father who has become emotionally distant, and also starred Emily VanCamp, Melissa Leo, and Michael Angarano. He then worked on projects such as "Unforgettable", "CSI: Miami", and "Yonkers Joe".
In 2015, he was cast in another high profile film – "The Revenant" – which starred Leonardo DiCaprio, Tom Hardy and Will Poulter, and was based on the novel of the same name written by Michael Punke.
The story recounts the experiences of frontiersman Hugh Glass, first documented in the poem "The Song of Hugh Glass" – Glass who is on an expedition to bring pelts acquired by trappers in the Dakotas. During their expedition, many of them are killed by an attack of a Native American war party. With the survivors, he goes scouting when he is attacked by a Grizzly bear, leaving him to a near-death state. With two men left behind to watch over him, one tries to kill him and the other watcher. Glass then makes an effort to let him be left behind half-dead, but his will to survive and take revenge leads him to an adventure across the frontier, with numerous threats around him.
Personal Life
Tom married Janelle in 2009 and they have three children together. Their marriage was held in South Carolina at Crown Reef located in Myrtle Beach. A few years later, he was arrested at Houston's George Bush Intercontinental Airport where it was said that he got into an altercation with a police officer, after he was prevented from boarding a flight due to drunkenness. The incident occurred just a month after the "Sandlot" 20th-anniversary reunion, an event that he didn't attend.
General Info
| | |
| --- | --- |
| Full Name | Tom Guiry |
| Net Worth | $100 thousand |
| Date Of Birth | October 12, 1981 |
| Height | 1.73 m |
| Profession | Actor |
| Education | Notre Dame High School, St. Gregory the Great School |
| Nationality | American |
Family
Accomplishments
| | |
| --- | --- |
| Movies | The Sandlot, Black Hawk Down, Lassie, Mystic River, The Mudge Boy, Tigerland, U-571, Yonkers Joe, Black Irish, Scotland, PA, Ride with the Devil, The Last Home Run, All I Wanna Do, Bristol Boys, A Place to Be Loved, Wrestling with Alligators, Joint Body, The Fitzgerald Family Christmas, Steel City, ... |
| TV Shows | The Black Donnellys |
Social profile links
Quotes
| # | Quote |
| --- | --- |
| 1 | Having my son made me grow up. I'm keeping my dangers in the movies. |
| 2 | If you don't get famous when you're a kid, it makes the transition to adult actor easier. |
Facts
| # | Fact |
| --- | --- |
| 1 | Auditioned for the part as Tommy Donnelly on 'The Black Donnellys (2007)', but ended up getting the part as Jimmy Donnelly instead. |
| 2 | Older sister named Lynne. |
| 3 | Son born in 1999. |
| 4 | Attended Notre Dame High School in Lawrenceville, New Jersey. |
| 5 | Became a father at the age of 18. |
| 6 | Attended St. Gregory the Great Catholic Elementary School in Hamilton Square, New Jersey. |
Pictures
Movies
Actor
| Title | Year | Status | Character |
| --- | --- | --- | --- |
| Brawl in Cell Block 99 | | filming | Wilson |
| Culling Hens | 2016 | | William |
| Mahjong and the West | 2014 | | Stewart |
| Elementary | 2013 | TV Series | Brent Garvey |
| The Fitzgerald Family Christmas | 2012 | | Cyril Fitzgerald |
| Unforgettable | 2011 | TV Series | Ken Harbert |
| Joint Body | 2011 | | Danny Wilson |
| Kings | 2009 | TV Series | Ethan Shepherd |
| CSI: Miami | 2009 | TV Series | Doug Benson |
| Yonkers Joe | 2008 | | Joe Jr. |
| Law & Order | 1998-2008 | TV Series | Ryan Emerson / Kevin Stanton |
| The Black Donnellys | 2007 | TV Series | Jimmy Donnelly |
| Black Irish | 2007 | | Terry McKay |
| Prisoner | 2007 | | Bob |
| Bristol Boys | 2006 | | Little Man |
| Law & Order: Criminal Intent | 2006 | TV Series | Marcus Randolph |
| Steel City | 2006 | | PJ Lee |
| Strangers with Candy | 2005 | | P John (as Thomas Guiry) |
| The Jury | 2004 | TV Series | Carl Donner |
| Strip Search | 2004 | TV Movie | Gerry Sykes |
| Mystic River | 2003 | | Brendan Harris (as Thomas Guiry) |
| Justice | 2003 | | The Red Anarchist |
| The Mudge Boy | 2003 | | Perry Foley (as Thomas Guiry) |
| Law & Order: Special Victims Unit | 2002 | TV Series | Gavin Sipes / Nikolai Rosovitch |
| We Were the Mulvaneys | 2002 | TV Movie | Judd Mulvaney, Narrator (as Thomas Guiry) |
| Black Hawk Down | 2001 | | Yurek (as Thomas Guiry) |
| Scotland, Pa. | 2001 | | Malcolm Duncan (as Thomas Guiry) |
| Songs in Ordinary Time | 2000 | TV Movie | Norman Fermoyle (as Thomas Guiry) |
| Tigerland | 2000 | | Pvt. Cantwell (as Thomas Guiry) |
| U-571 | 2000 | | Seaman Ted 'Trigger' Fitzgerald |
| Ride with the Devil | 1999/I | | Riley Crawford (as Thomas Guiry) |
| All I Wanna Do | 1998 | | 'Frosty' Frost (as Thomas Guiry) |
| Wrestling with Alligators | 1998 | | Pete (as Thomas Guiry) |
| The Last Home Run | 1996 | | Young Jonathan |
| The Four Diamonds | 1995 | TV Movie | Christopher 'Chris' Millard / Squire Millard (as Thomas Guiry) |
| Lassie | 1994 | | Matthew Turner (as Thomas Guiry) |
| The Sandlot | 1993 | | Scotty Smalls |
| A Place to Be Loved | 1993 | TV Movie | Gregory K |
Self
| Title | Year | Status | Character |
| --- | --- | --- | --- |
| CBS This Morning | 1994 | TV Series | Himself |
| The Tonight Show with Jay Leno | 1994 | TV Series | Himself |
Archive Footage
| Title | Year | Status | Character |
| --- | --- | --- | --- |
| The Sandlot 2 | 2005 | Video | Scotty Smalls (uncredited) |
| Lassie | 1994 | Video Game | Matthew Turner |
Awards
Won Awards
| Year | Award | Ceremony | Nomination | Movie |
| --- | --- | --- | --- | --- |
| 2007 | Best Supporting Actor | Method Fest | | Black Irish (2007) |
| 1994 | Young Artist Award | Young Artist Awards | Outstanding Youth Ensemble in a Motion Picture | The Sandlot (1993) |
Nominated Awards
| Year | Award | Ceremony | Nomination | Movie |
| --- | --- | --- | --- | --- |
| 1995 | Young Artist Award | Young Artist Awards | Best Performance by a Youth Ensemble in a Television Series | Kids Incorporated (1984) |
2nd Place Awards
| Year | Award | Ceremony | Nomination | Movie |
| --- | --- | --- | --- | --- |
| 2003 | ACCA | Awards Circuit Community Awards | Best Cast Ensemble | Mystic River (2003) |
Source:
IMDb
,
Wikipedia