• Jim Hanks is the younger brother of Tom Hanks, born in Shasta County, California in 1961.
• Jim attended college and worked as a waiter before pursuing a career in acting.
• Jim has starred in films, TV shows, and done voice acting.
• Jim is married to actress Karen E Praxel and has one son, Gage Hanks.
• Jim has an estimated net worth of over $2 million.

Known for movies
Short Info
| | |
| --- | --- |
| Date Of Birth | June 15, 1961 |
| Spouse | Karen Praxel |
| Fact | Brother-in-law of actress Rita Wilson. Former brother-in-law of Samantha Lewes. |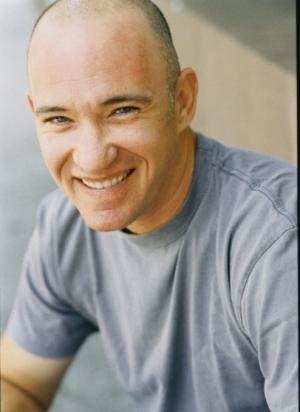 Tom Hanks is one of Hollywood's most famous actors, but not many are aware of the fact that Tom has two brothers, one of whom is an actor like himself. Jim Hanks, who has been living in the shadow of his older brother's fame, looks like a carbon copy of Tom, and has actually appeared as a body double and voice substitute for his brother in numerous productions. Besides being an actor, Jim is also a recognised producer, director and cinematographer. Here follows every untold truth we could dig up on the younger sibling of Tom Hanks, who is often called Jimmy.
Early life and family
James Matthew Hanks, best known as Jim or Jimmy, was born on 15 June 1961, eight years after his oldest brother Larry, and five years later than Tom. His father Amos Mefford Hanks worked as a cook, and his mother, hospital employee Janet Marylyn Hanks, relocated many times during the years that their children were born, which meant that they were born in different places, Tom was born in Concord, California, and Jim in Shasta County of California. Their mother is of Portuguese descent, and father has English ancestry. In 1960 shortly before Jim was born, Amos and Janet divorced.
Amos had taken the oldest siblings with him, including Sandra, Larry and Tom.
Of course Jim stayed with his mother, who later moved to Red Bluff, California. Amos passed away in 1992, but not before marrying Frances Wong, a San Francisco native of Chinese ancestry, who had three children. Although few secrets are kept about Tom's childhood, it is not the same for his brother Jimmy, as nothing else is known about his early life, apparently a well-kept secret.
Educational background
Little information can be found on Jim's educational background; it's not known where he attended high school, but it's stated that he graduated from college, but it's not known from  where, nor in what he majored.
After college, Jim moved to Sacramento, where he worked as a waiter. His wife's employer, an agent, encouraged Jim to take-up a career in acting, which led to Jim taking acting classes, and to pursue a career in show business.
Career
Jim's acting career began in 1993 when he made his debut in the film "Buford's Beach Bunnies" as the lead character Jeeter Buford. In an attempt to gain the role by his own abilities, and not being recognised as Tom's brother, he initially auditioned as Jim Matthews.
his true identity was revealed only by the time the final paperwork was completed. Although the producers noted his resemblance to Tom, Jim gained the role due to his performance.
In 1994, Jim starred in the film "Forrest Gump", acting as a running double for his brother. Following this, Jim mostly starred in minor roles and B-grade films throughout the nineties, including in "Xtro 3: Watch The Skies", "Baby Geniuses" and "Inferno". He also starred in the 1999 film "Blood Type" as Stew, a role for which he was rewarded with the Angel Film Award for Best Supporting Actor.
Other than starring in motion pictures, Jim also appeared in several episodes of television shows, including "Homefront", "Lois and Clark: The New Adventures of Superman", "Sabrina The Teenage Witch", "JAG", and his latest appearances in "Scrubs" and "Dexter".
Jim also did plenty of voice acting throughout his career, some of which was for the famous Tom Hanks character Sheriff Woody in "Toy Story" spin-offs. Other voice credits include the 1988 soap opera "Sunset Beach", also "Robot Chicken", and "Milo Murphy's Law".
Jim also did many voices for video games that depicted famous Disney films, including "The Polar Express" and the "Disney Infinity" video game series.
Jim has worked as a cinematographer on several films too, and produced and directed several short films, including "Wish", "The Floor" and "Hazelnut", to name a few. He's also directed episodes of a few television series, which include the TV film "I Married Who?".
Hobbies, favourite things and interesting facts
Jim first worked as an infomercial actor while trying to make his mark in Hollywood – in fact his appearance in a Volvo ad had people suspecting that Tom Hanks might have fallen on hard times!
Happy 59th Birthday to one of Tom Hanks' brothers, Jim Hanks! The voice of Woody in the Toy Story franchise (not the movies). #JimHanks pic.twitter.com/qmGy3YziGl

— Jake with the Ob (@mnralphie) June 15, 2020
However, if there is any doubt about Jim's acting talent, it should be noted that Forrest Gump's mannerisms and famous way of running are derived from the characteristic behaviour of Jim's first casting role Jeeter. For this reason, Jim was asked to play most of the scenes in "Forrest Gump" that involved Gump running.
Relationships
Jim is married to actress Karen E Praxel, who starred in the Tom Hanks directorial debut film "That Thing You Do!". They took their vows long before either one of them had any success in Hollywood, on 26 May 1986, and have seemingly lived happily together since. They have one child together, a son by the name Gage Hanks.
Physical characteristics
Date of Birth: 15 June 1961
Hair colour: Brown, Bald
Eye colour: Light Blue
Height:  5ft 8in (1.76m)
Weight: 165lbs (75kgs)
Shoe Size: 8 (US)
Star Sign: Gemini
Nationality: American
Ethnicity: Caucasian
Net worth
Due to all the work Jim has done in Hollywood, he has able to rake in an estimated net worth of over $2 million, as of mid-2020.
General Info
| | |
| --- | --- |
| Full Name | Jim Hanks |
| Date Of Birth | June 15, 1961 |
| Profession | Film producer, Voice Actor, Film director, Cinematographer, Waiter |
| Nationality | American |
Family
| | |
| --- | --- |
| Spouse | Karen Praxel |
| Parents | Janet Marylyn Frager, Amos Mefford Hanks |
| Siblings | Tom Hanks, Larry Hanks, Sandra Hanks |
Accomplishments
| | |
| --- | --- |
| Movies | Buford's Beach Bunnies, Xtro 3: Watch the Skies, Baby Geniuses, Buzz Lightyear of Star Command: The Adventure Begins, Purgatory House, Deadwater, Acts of Violence, Odd Brodsky, Road to the Altar, Automotive |
| TV Shows | Big Guy and Rusty the Boy Robot |
Social profile links
Facts
| # | Fact |
| --- | --- |
| 1 | Provided the voice for the tie-in "Woody" action figures from Toy Story (1995) voiced in the movie by older brother Tom Hanks. |
| 2 | Brother-in-law of actress Rita Wilson. Former brother-in-law of Samantha Lewes. |
| 3 | Appeared with his family on Family Feud (1988) in the late 80s. |
| 4 | Uncle of Colin Hanks, Chet Hanks, Truman Hanks and Elizabeth Hanks. |
| 5 | Was his brother Tom's running double in Forrest Gump (1994). |
| 6 | Jim and his wife, Karen Hanks, have one son and live in Venice, California. |
| 7 | Because of his resemblance to his more famous brother, Jim Hanks's appearance in a Volvo TV commercial had some fans of Tom Hanks wondering if Tom had fallen on hard financial times. |
| 8 | Younger brother of Tom Hanks. |
Pictures
Movies
Actor
| Title | Year | Status | Character |
| --- | --- | --- | --- |
| Blood Type | 2017/II | completed | Stew |
| Abnormal Attraction | 2016 | post-production | Frank Stein |
| The Long Way | 2016 | post-production | Professor Bob |
| The Dark Zone | | announced | Klash |
| Milo Murphy's Law | 2016 | TV Series | Captain Wilson |
| The Sex Trip | 2016 | | Matt Flannery |
| Robot Chicken | 2012-2016 | TV Series | Chuck Noland Sheriff Woody Paul Edgecomb ... |
| Mijo | 2016 | Short | VP Trent |
| Two Minutes to Midnight | 2016 | TV Mini-Series | Joe Levine |
| Disney Infinity 3.0 | 2015 | Video Game | Woody (voice) |
| After Ever After | 2015 | Short | Man |
| The Other Brother | 2015 | Short | Jim Hanks |
| Film Pigs | 2015 | TV Series | Sheriff, Himself - Guest Host |
| Disney Infinity: Marvel Super Heroes | 2014 | Video Game | Woody (voice) |
| Rake | 2014 | TV Series | Director |
| Odd Brodsky | 2014 | | Actor playing God |
| 911 Can I Shoot Him | 2013 | TV Series | Officer (2013) |
| A Leading Man | 2013 | | Darren Brandl |
| Disney Infinity | 2013 | Video Game | Woody (voice) |
| Automotive | 2013 | | Detective Fulton |
| Kinect Fun Labs: Kinect Rush - A Disney Pixar Adventures: Snapshot | 2012 | Video Game | Woody (English version, voice) |
| I Married Who? | 2012 | TV Movie | Director |
| Stolen Breath | 2012 | Short | Actor |
| Kinect Disneyland Adventures | 2011 | Video Game | Woody (voice) |
| Seymour Sally Rufus | 2011 | | Doctor |
| There/Not There | 2010 | Short | Gunny |
| Toy Story 3 | 2010 | Video Game | Woody (voice) |
| The Rise and Fall of John Tesoro | 2010 | Short | Narrator |
| Toy Story 3: The Video Game | 2010 | Video Game | Woody (voice) |
| Acts of Violence | 2010 | | Detective Mike |
| Goofyfoot | 2010 | Short | Dad |
| Road to the Altar | 2009 | | Dick |
| Toy Story Midway Mania! | 2008 | Short | Woody (voice) |
| Black Ops | 2008 | Video | Ensign Buford |
| Shark Swarm | 2008 | TV Movie | Nick Atkins |
| Dexter | 2007 | TV Series | Annoyed Man |
| Scrubs | 2005 | TV Series | Dr. Turner |
| The Polar Express | 2004 | Video Game | Conductor, Santa, Hobo |
| Purgatory House | 2004 | | Saint James |
| Swing | 2003/I | | Club Jimbo Maitre D' |
| Extreme Skate Adventure | 2003 | Video Game | Woody (voice) |
| Spirit Rising | 2001 | Short | Marv Chalsky |
| Toy Story Racer | 2001 | Video Game | Woody (voice) |
| Cahoots | 2001 | | Mr. Marsh |
| Blood on the Backlot | 2000 | Short | Officer Holbrook |
| Buzz Lightyear of Star Command: The Adventure Begins | 2000 | Video | Woody (voice) |
| Zoe, Duncan, Jack & Jane | 2000 | TV Series | Duane the Salesman |
| Blood Type | 1999 | | Stew |
| Big Guy and Rusty the Boy Robot | 1999 | TV Series | Dwayne Hunter (voice) |
| Desert Heat | 1999/II | | Tour Bus Driver |
| JAG | 1998-1999 | TV Series | CPO Kyle Anderson |
| Baby Geniuses | 1999 | | Goon Ray |
| Smart Guy | 1999 | TV Series | Director |
| Sunset Beach | 1998 | TV Series | Spike |
| The Ransom of Red Chief | 1998 | TV Movie | Mailman |
| Psycho Sushi | 1997 | | Yuriel |
| NightMan | 1997 | TV Series | |
| Toy Story | 1996 | Video Game | Woody (voice) |
| Sabrina, the Teenage Witch | 1996 | TV Series | Jerry |
| Toy Story Activity Center | 1996 | Video Game | Woody (voice) |
| Lois & Clark: The New Adventures of Superman | 1996 | TV Series | Les Barrish |
| Toy Story Treats | 1996 | TV Series short | Woody |
| Fatal Passion | 1995 | | Detective Wilder |
| Xtro 3: Watch the Skies | 1995 | | Prvt. Friedman |
| The Clinic | 1995 | TV Series | |
| Falling from the Sky: Flight 174 | 1995 | TV Movie | Mechanic (uncredited) |
| Buford's Beach Bunnies | 1993 | | Jeeter Buford |
| Homefront | 1992 | TV Series | Ball Player #4 |
Cinematographer
| Title | Year | Status | Character |
| --- | --- | --- | --- |
| Breaking Curfew | 2014 | TV Series director of photography | |
| Bunny and Bee | 2013-2014 | TV Series short 4 episodes | |
| Lipstick Jones | 2013 | TV Series | |
| Dog Gone Missing | 2013 | Short | |
| Coveting Roses | 2012 | Short | |
| Hazelnut | 2011 | Short | |
| The Rise and Fall of John Tesoro | 2010 | Short director of photography | |
| The Floor | 2008 | Short director of photography | |
| Wish | 2008/I | Short | |
Producer
| Title | Year | Status | Character |
| --- | --- | --- | --- |
| Two Minutes to Midnight | 2016 | TV Mini-Series producer - 1 episode | |
| Coveting Roses | 2012 | Short co-producer | |
| Hazelnut | 2011 | Short co-producer | |
| Collision | 2010/I | Short producer | |
| Deception | 2010/I | Short co-producer | |
| Wish | 2008/I | Short producer | |
Camera Department
| Title | Year | Status | Character |
| --- | --- | --- | --- |
| Rose Emanuel: Nothing in Your Pocket | 2012 | Video short steadicam operator | |
| The Comedy Blips | 2011 | TV Series camera operator | |
| The Rise and Fall of John Tesoro | 2010 | Short camera operator | |
| Real Men Real Issues | 2010 | TV Series camera operator - 1 episode | |
| The Floor | 2008 | Short camera operator | |
| Back Field in Motion | 1995 | Video camera operator | |
Director
| Title | Year | Status | Character |
| --- | --- | --- | --- |
| Coveting Roses | 2012 | Short | |
| Hazelnut | 2011 | Short | |
| Collision | 2010/I | Short | |
| The Floor | 2008 | Short | |
| Wish | 2008/I | Short | |
Writer
| Title | Year | Status | Character |
| --- | --- | --- | --- |
| Coveting Roses | 2012 | Short | |
Assistant Director
| Title | Year | Status | Character |
| --- | --- | --- | --- |
| Dead Drop | 2014/I | Short assistant director | |
Stunts
| Title | Year | Status | Character |
| --- | --- | --- | --- |
| Larry Crowne | 2011 | stunts | |
Miscellaneous
| Title | Year | Status | Character |
| --- | --- | --- | --- |
| Forrest Gump | 1994 | running double: Tom Hanks | |
Thanks
| Title | Year | Status | Character |
| --- | --- | --- | --- |
| Coveting Roses | 2012 | Short special thanks | |
Self
| Title | Year | Status | Character |
| --- | --- | --- | --- |
| I Know That Voice | 2013 | Documentary | Himself |
| The Making of 'Purgatory House' | 2005 | Video documentary | Himself |
Archive Footage
| Title | Year | Status | Character |
| --- | --- | --- | --- |
| Disney Magic Kingdom | 2016 | Video Game | Woody |
Awards
Won Awards
| Year | Award | Ceremony | Nomination | Movie |
| --- | --- | --- | --- | --- |
| 2003 | Angel Film Award | Monaco International Film Festival | Best Supporting Actor | Blood Type (1999) |
Source:
IMDb
,
Wikipedia