• She was born in Chicago, Illinois and obtained her primary education from St. Philip Neri School and matriculated from the Aquinas Dominican High School.
• She enrolled in the late 1960's at the then-Chicago Musical College • now known as The Music Conservatory of Chicago College of Music • to major in piano.
• She moved to Los Angeles in 1974 and was in the rock band, Jelly, as the lead vocalist.
• She took up a waitressing job to support herself and eventually made her television debut in 1981.
• Her two most successful roles were in "The Day After" (1983) and "Roe vs Wade" (1989) for which she won the CableACE Award and the Golden Globe Award.

Known for movies
Short Info
| | |
| --- | --- |
| Spouse | Ed Harris |
| Fact | In The Dark Half (1993), her character shares scenes with a character named "Sheriff Alan Pangborn" (played by Michael Rooker). The character of "Sheriff Alan Pangborn" returned in Needful Things (1993) and, this time, was played by her real-life husband, Ed Harris. |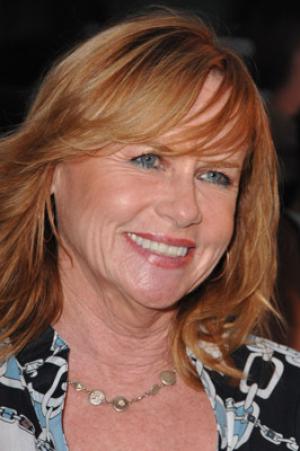 Amy Madigan is an American award-winning actress, producer, and former singer, who is married to the famous award-winning actor, Ed Harris.
Early life and family
Amy Marie Madigan was born on 11 September 1950, in Chicago, Illinois USA, to John Joseph Madigan Jr. and Dolores Hanlon Madigan. Her father, born on 11 January 1918, was a prominent journalist who worked for the American weekly news magazine, Newsweek, as well as gave political commentaries on news and public affairs programs such as NBC's "Meet the Press" and CBS' "Face the Nation." He also had his own news radio program, "WBBM (AM)," that he hosted. Her mother was an amateur actress and administrative assistant. She has two brothers, namely Jack and Jim Madigan.
Dolores died at age 70 on 13 September 1992. John married Elisabeth Kearns in 1993, who was with him until he died from a stroke at age 94 on 5 March 2012 in Lauderhill, Florida.
Education background
She obtained her primary education from St. Philip Neri School in Chicago, and then matriculated from the Aquinas Dominican High School, participating in several plays throughout her school years. She enrolled in the late 1960's at the then-Chicago Musical College – now known as The Music Conservatory of Chicago College of Music – to major in piano. It hasn't been disclosed if she was able to get her Bachelor's Degree in Music She graduated with a Bachelor's Degree in Philosophy from Marquette University in Milwaukee, Wisconsin.
Career
First steps
Amy started her career as a musician in the late 1960's and then she moved to Los Angeles for better opportunities in 1974. She was in the rock band, Jelly, as the lead vocalist, and in 1977, they released their only album, "A True Story," under Asylum Records.
She posed nude covered in jelly for the June 1978 issue of Hugh Hefner's men's magazine, "Playboy," as part of their music band promotion. It was said that in the late 1970's, she toured across the US with various bands as a rock singer.
At age 29 she decided to pursue acting, and enrolled at Lee Strasberg's Theatre and Film Institute in L.A. It is the method acting drama school of the legendary acting coach and actor-director that boasts of having Angelina Jolie, Chris Evans, and Scarlett Johannsen in its alumni. She took up a waitressing job to support herself during that time, but eventually made her television debut in 1981 in an episode of the mystery television series, "Hart to Hart," while her film debut was in 1982 in "Love Child." Her portrayal of the main character, Terry Jean Moore, whose life this biopic was based on, earned her a nomination for New Star of the Year – Actress at the 40th Golden Globe Awards.
Further success
Television
Amy has subsequently appeared in over 50 TV films and more than TV series, plus several stage roles. In 1983, she played the role of Alison Ransom in ABC's drama, "The Day After," which was about a fictional nuclear war between the US and Soviet Union; more than 100 million people watched its initial broadcast. In 1985, she played the role of Deedee Johnson opposite Carol Burnett as Alberta Johnson in "The Laundromat", written by the Pulitzer Prize winner Marsha Norman, for which performance she won the CableACE Award for Best Actress in a Theatrical or Dramatic Special.
The controversial 1989 TV movie, "Roe vs Wade," which was about the 1973 landmark US Supreme Court decision in Roe v. Wade of protecting a pregnant woman's freedom to choose to have an abortion without government restriction, earned her the Best Performance by an Actress in a Supporting Role – Miniseries or Television Movie from the 47th Golden Globe Awards, and a nomination from the 41st Primetime Emmy Awards, for her role as Sarah Weddington, who was the lawyer of Jane Roe.
Other most notable projects she was part of include the war drama film, "A Bright Shining Lie" (1988); the Peabody Award-winner for Excellence in Television, "Having Our Say: The Delany Sisters' First 100 Years" (1999); and the drama, "The Laramie Project" (2002), which premiered at the Sundance Film Festival and broadcast on HBO that tells the story of the 1998 murder of the gay student, Matthew Sheppard, and its aftermath.
Madigan was a regular cast member of the 2003 dark fantasy and period drama "Carnivale," set during the Great Depression of the 1930's. This HBO series had a great first season with high ratings, but was unable to sustain it during its second season, which led to its cancellation in 2005 after 24 episodes. She also appeared as a guest in several popular series, such as "Criminal Minds" (2007), "Grey's Anatomy" (2008-2009), "Law & Order" (2010), and "How to Get Away with Murder" (2016).
Movies
Amy was in the neo-noir rock musical, "Streets of Fire," which didn't fare well at the box office when it was released in 1984, however, she won the Best Actress award at the Spanish Sitges Film Festival for her role in this film as an ex-soldier named McCoy. In 1985, Amy was cast as Sunny Mackenzie-Sobel, the daughter of Harry Mackenzie played by award-winning actor, Gene Hackman, in "Twice in a Lifetime," which premiered at Seattle International Film Festival. She was nominated for Best Supporting Actress at the 58th Academy Awards and 43rd Golden Globe Awards for this performance.
Amy was in the 1989 fantasy-drama sports movie, "Field of Dreams," which was based on W.P. Kinsella's novel entitled, "Shoeless Joe," starring Kevin Costner as Ray Kinsella, husband to Amy's character, Annie.
It was chosen by the US Library of Congress to be included in the 2017 list of films preserved in the National Film Registry.
Madison was cast for the role of Chanice Koblowski in the 1989 comedy, "Uncle Buck," with John Candy playing the title role. Although the movie received mixed to average reviews from critics, it fared well at the box office, grossing almost $80 million against the production budget of just $15 million. She then appeared in the 2002 drama, "A Time for Dancing," which received nominations from the Daytime Emmy Awards and Directors Guild of America in 2004.
The horror movies "The Hunt" and "Antlers" that she was part of were scheduled for release in 2020, but have been postponed due to the COVID‑19 pandemic.
Theatre
Her Off-Broadway debut was in "The Lucky Spot" (1987), which earned her recognition from the Theatre World Award for the 1986-1987 theatre season, and the Drama Desk Award for Outstanding Actress in a Play.  Her Broadway debut was in "A Streetcar Named Desire" (1992) in which she received a nomination from the Outer Circle Critics Award for Best Debut Performance in the role of Stella Kowalski. It took her more than 20 years to be part of another stage play, "The Jacksonian" in 2013, which starred Ed Harris; they subsequently worked together in the revival of the Off-Broadway play, "Buried Child," written by Sam Shepard that won the Pulitzer Prize for Drama in 1979; it ran from February to April in 2016 and then on 12 November 2016, it started its 14-week long run in the West End.
Other works
Amy worked as an executive producer along with Ed Harris on the 1996 TV movie drama, "Riders of the Purple Saga," based on the 1912 bestselling Western novel by Zane Grey, and in which they both starred. Madigan also worked behind the scenes as the producer of the drama, "After the Past" (2004); executive producer of the crime film, "Once Fallen" (2010); and director of the stage play, "Off the King's Road" (2015).
Amy also performed on the soundtrack for episodes of the TV series "Chips" (1981), "Carnivale" (2005), and "Saving Grace" (2008).
Personal life
Amy Madigan married Ed Harris on 21 November 1983, and they have a daughter named Lily Dolores who was born after 10 years on 3 May 1993.
According to Amy, she first saw Ed on stage in Sam Shepard's play, "Cowboy Mouth," in 1980 and said that he had a powerful presence with the kind of vulnerability that draws people.
She also said in a Time magazine interview that, 'It was like something you see in a movie or hear in a song.' It was obvious to her that she'd see him again after that. They first met at Lee Strasberg's acting school as they worked on the stage production of "Prairie Avenue" in 1981. It was during the first rehearsal that Ed noticed Amy, who sat on an empty chair beside him. Madigan invited him over to her house one day at lunch break to rehearse over a tuna fish sandwich. Harris said nothing happened that day but that eventually, 'nature took its course.'
According to Ed, it was when Amy critiqued his performance in the play, "Fool for Love," and he listened without getting defensive that he realized that marriage to her would be inevitable.
It was during the filming of their first movie together – "Places in the Heart" (1984) – in which they played the role of a couple having an affair that they decided to marry. He said that they sneaked away after breakfast to go to the Waxahachie County, and were married by the justice of the peace.
Not only is the couple stil (apparently) happily married, they also have a good working relationship, as they've continued to work together on several projects such as the Louis Malle movie, "Alamo Bay" (1985); the biopic "Pollock" (2000) for which Ed was also the director and producer; and the directorial debut of Ben Affleck in "Gone Baby Gone" (2007).
They currently live in Malibu, California.
Who is Ed Harris?
Ed Harris is an American actor, screenwriter, director and producer, who was born on 28 November 1950, in Englewood, New Jersey.
He studied drama at the University of Oklahoma, then moved to L.A. and graduated with a Bachelor's degree in Fine Arts in 1975 from the California Institute of Arts. In 1976, Harris made his stage debut in Thomas Rickman's play, "Baalam," and his television debut in an episode of the drama series, "Gibbsville." His movie debut was in 1978, when he was cast for a minor role in the suspense movie, "Coma," based on the best‑selling author Robin Cook's novel of the same name, which starred Michael Douglas and was directed by Michael Crichton.
He is a successful actor who's starred in more than a hundred films, including "Apollo 13" (1995) and "The Truman Show" (1998), which were not only successful at the box office but also gained him Academy Award nominations for Best Supporting Actor. He's appeared in more than 20 TV series, and for his recent work in "Westworld" (2016-present), he received nomination from the Primetime Emmy Award for Outstanding Lead Actor in a Drama Series.
Harris had more than 60 nominations for his work in movies, television, and theatre, and won more than 20. He received his star on the Hollywood Walk of Fame on 13 March 2015, with his wife and daughter in attendence.
Appearance
Amy is 5ft 5ins (1.67m) tall and weighs around 120lbs (54kgs). She has blonde hair and blue eyes; her dress size is 4 and shoe size 8.
Net worth
Amy has worked extensively in her career as an actress, in theatre, movies, and on television. Authoritative sources estimated her net worth to be around $6 million as of May 2020, while Ed Harris' successful career as an actor, has seen him accumulate an estimated net worth of over $20 million.
General Info
| | |
| --- | --- |
| Full Name | Amy Madigan |
| Height | 1.66 m |
| Profession | Film producer, Voice Actor, Singer, Pianist |
| Education | Marquette University |
| Nationality | American |
Family
| | |
| --- | --- |
| Spouse | Ed Harris |
| Children | Lily Dolores Harris |
| Parents | John Madigan, Dolores Madigan |
| Siblings | Jack Madigan, Jim Madigan |
Accomplishments
| | |
| --- | --- |
| Nominations | Academy Award for Best Actress in a Supporting Role, Golden Globe Award for Best Supporting Actress – Motion Picture, Primetime Emmy Award for Outstanding Lead Actress in a Limited Series or a Movie, Golden Globe Award for Best New Star of the Year – Actress, Independent Spirit Award for Best Su... |
| Movies | Field of Dreams, Gone Baby Gone, Places in the Heart, Streets of Fire, Uncle Buck, Alamo Bay, The Dark Half, That's What I Am, Winter Passing, Twice in a Lifetime, The Lifeguard, Future Weather, Frontera, Nowhere to Hide, Female Perversions, Shirin in Love, The Day After, And Then There Was One, Lov... |
| TV Shows | Carnivàle, Crocodile Shoes |
Social profile links
Quotes
| # | Quote |
| --- | --- |
| 1 | The music business is rougher than the movie business. In film you get noticed in a small role, even in a movie that bombs. But in records you better have that hit or else it's 'See you later.' |
| 2 | I wanted to be a boy when I was young because boys got to do all the good stuff. So I became very aggressive and very competitive at a young age. |
Facts
| # | Fact |
| --- | --- |
| 1 | In The Dark Half (1993), her character shares scenes with a character named "Sheriff Alan Pangborn" (played by Michael Rooker). The character of "Sheriff Alan Pangborn" returned in Needful Things (1993) and, this time, was played by her real-life husband, Ed Harris. |
| 2 | Appeared with husband Ed Harris in 8 movies: Alamo Bay (1985), Gone Baby Gone (2007), Places in the Heart (1984), Pollock (2000), Winter Passing (2005), Just a Dream (2002), Riders of the Purple Sage (1996) and Rules Don't Apply (2016). |
| 3 | Studied acting with Lee Strasberg. |
| 4 | Graduated from Marquette University with a degree in philosophy. |
| 5 | She married Ed Harris after they worked together on the film Places in the Heart (1984) in which they played a couple having an affair. |
| 6 | She won a Drama Logue Award for starring the Los Angeles Theater Center production of "Stevie Wants To Play The Blues". |
| 7 | Sang and played piano in a rock band before she started acting. She was, for a time, the lead singer of the group, Big Daddy. |
| 8 | Her father, John Madigan, is a noted Chicago area lawyer who appeared on NBC's Meet the Press (1947). |
| 9 | Amy, along with husband Ed Harris, were among a strong minority of attendees of the 2000 Acadamy Awards who refused to applaud during director Elia Kazan's acceptance of his honorary Oscar. They were protesting Kazan's contribution to the Hollywood blacklisting during the Cold War. |
| 10 | One child: Lily Dolores Harris was born 3 May 1993. |
Pictures
Movies
Actress
| Title | Year | Status | Character |
| --- | --- | --- | --- |
| Fringe | 2010-2011 | TV Series | Marilyn Dunham |
| Virginia | 2010 | | Roseanna Tipton |
| Once Fallen | 2010 | | Rose |
| Law & Order | 2010 | TV Series | Emily Ryan |
| Grey's Anatomy | 2008-2009 | TV Series | Dr. Katharine Wyatt |
| ER | 2009 | TV Series | Mary Taggart |
| Gary's Walk | 2009 | | Gloria |
| Living Proof | 2008 | TV Movie | Fran Visco |
| Saving Grace | 2008 | TV Series | Gretchen Lagardi |
| Gone Baby Gone | 2007 | | Bea McCready |
| Criminal Minds | 2007 | TV Series | Jane |
| Doppelgänger | 2007 | | Victor's Mom |
| The Path to 9/11 | 2006 | TV Mini-Series | Patricia Carver |
| Murder on Pleasant Drive | 2006 | TV Movie | Aunt Sherrie Davis |
| Winter Passing | 2005 | | Lori Lansky |
| Carniv | 2003-2005 | TV Series | Iris Crowe |
| Admissions | 2004 | | Martha Brighton |
| The Ranch | 2004 | TV Movie | Mary Larkin |
| The Discontents | 2004 | | Beth Walker |
| In the Land of Milk and Money | 2004 | | Arlyne |
| A Time for Dancing | 2002 | | Jackie |
| Just a Dream | 2002 | | Cindy Wilder |
| The Laramie Project | 2002 | TV Movie | Reggie Fluty |
| Shot in the Heart | 2001 | TV Movie | Bessie Gilmore |
| The Sleepy Time Gal | 2001 | | Maggie |
| Is Your Mama a Llama? | 2001 | Short | Narrator (voice) |
| Pollock | 2000 | | Peggy Guggenheim |
| In the Name of the People | 2000 | TV Movie | Connie Murphy |
| Having Our Say: The Delany Sisters' First 100 Years | 1999 | TV Movie | Amy Hill Hearth |
| With Friends Like These... | 1998 | | Hannah DiMartino |
| A Bright Shining Lie | 1998 | TV Movie | Mary Jane Vann |
| Loved | 1997 | | Brett Amerson |
| Female Perversions | 1996 | | Maddie Stephens |
| Riders of the Purple Sage | 1996 | TV Movie | Jane Withersteen |
| 500 Nations | 1995 | TV Mini-Series | |
| Crocodile Shoes | 1994 | TV Mini-Series | Carmel Cantrell |
| Frasier | 1994 | TV Series | Maggie |
| And Then There Was One | 1994 | TV Movie | Roxy Ventola |
| The Dark Half | 1993 | | Liz Beaumont |
| Lucky Day | 1991 | TV Movie | Kari |
| Uncle Buck | 1989 | | Chanice Kobolowski |
| Roe vs. Wade | 1989 | TV Movie | Sarah Weddington |
| Field of Dreams | 1989 | | Annie Kinsella |
| The Prince of Pennsylvania | 1988 | | Carla Headlee |
| American Playhouse | 1988 | TV Series | Sarah Penn |
| Nowhere to Hide | 1987 | | Barbara Cutter |
| Zeisters | 1986 | | Woman at funeral |
| Twice in a Lifetime | 1985 | | Sunny |
| Alamo Bay | 1985 | | Glory |
| The Laundromat | 1985 | TV Movie | Deedee Johnson |
| Places in the Heart | 1984 | | Viola Kelsey |
| Streets of Fire | 1984 | | McCoy |
| Eureka Stockade | 1984 | TV Mini-Series | Sarah Jamieson |
| The Day After | 1983 | TV Movie | Alison Ransom |
| Travis McGee | 1983 | TV Movie | Billy Jean Bailey |
| Love Letters | 1983/II | | Wendy |
| Love Child | 1982 | | Terry Jean Moore |
| Victims | 1982 | TV Movie | Chloe Brill |
| The Ambush Murders | 1982 | TV Movie | Molly Slavin |
| CHiPs | 1981 | TV Series | Jewel Burnett |
| Crazy Times | 1981 | TV Movie | Marilyn |
| Hart to Hart | 1981 | TV Series | Adele |
| Stuck | 2016/II | post-production | Sue |
| A Crooked Somebody | | post-production | |
| Grey Lady | 2017 | | Lola |
| Rules Don't Apply | 2016 | | Mrs. Bransford |
| How to Get Away with Murder | 2016 | TV Series | Irene Crawley |
| Sensitivity Training | 2016 | | Nancy |
| Grace and Frankie | 2016 | TV Series | Elaine |
| Frontera | 2014 | | Olivia |
| Shirin in Love | 2014 | | Rachel |
| Ten X Ten | 2014 | TV Mini-Series | Woman 50s |
| Sweetwater | 2013 | | Madame Bovary |
| The Lifeguard | 2013 | | Justine |
| Future Weather | 2012 | | Greta |
| The Dining | 2011 | Short | Debbie |
| Memphis Beat | 2011 | TV Series | Kate Murphy |
| That's What I Am | 2011 | | Principal Kelner |
Producer
| Title | Year | Status | Character |
| --- | --- | --- | --- |
| Stuck | 2016/II | associate producer post-production | |
| Once Fallen | 2010 | executive producer | |
| After the Past | 2004 | producer | |
| Riders of the Purple Sage | 1996 | TV Movie executive producer | |
Soundtrack
| Title | Year | Status | Character |
| --- | --- | --- | --- |
| Saving Grace | 2008 | TV Series performer - 1 episode | |
| Carniv | 2005 | TV Series performer - 1 episode | |
| Crossroads | 1986 | performer: "HE MADE A WOMAN OUT OF ME", "IF I LOSE" | |
Thanks
| Title | Year | Status | Character |
| --- | --- | --- | --- |
| Amy Cook: The Spaces in Between | 2009 | Documentary special thanks | |
| Steal Me | 2005 | thanks | |
| Admissions | 2004 | special thanks | |
Self
| Title | Year | Status | Character |
| --- | --- | --- | --- |
| The Roosevelts: An Intimate History | 2014 | TV Series documentary | |
| Rumble on the Lot: Walter Hill's Streets of Fire Revisited | 2013 | Video documentary | Herself |
| American Experience | 1992-2012 | TV Series documentary | |
| The Dust Bowl | 2012 | TV Mini-Series documentary | Sanora Babb |
| Prohibition | 2011 | TV Mini-Series documentary | Reader |
| That's What I Am: All You Need is Love: Then and Now | 2011 | Video documentary short | Herself |
| That's What I Am: Big G: That's Who I Am | 2011 | Video documentary short | Herself |
| That's What I Am: Bloopers | 2011 | Video documentary short | Herself (uncredited) |
| That's What I Am: Film Festival Premiere | 2011 | Video documentary short | Herself |
| That's What I Am: On Set with WWE Superstar Randy Orton | 2011 | Video documentary short | Herself |
| That's What I Am: The Styles & Sets of the Sixties | 2011 | Video documentary short | Herself (uncredited) |
| The National Parks: America's Best Idea | 2009 | TV Mini-Series documentary | Reader |
| AFI's 10 Top 10: America's 10 Greatest Films in 10 Classic Genres | 2008 | TV Movie | Herself |
| Unforgivable Blackness: The Rise and Fall of Jack Johnson | 2004 | Documentary | Other Voices (voice) |
| Field of Dreams: Passing Along the Pastime | 2004 | Video documentary short | Herself |
| Horatio's Drive: America's First Road Trip | 2003 | TV Movie documentary | Other Voices (voice) |
| Making 'Carniv | 2003 | TV Short | Herself |
| The 75th Annual Academy Awards | 2003 | TV Special | Herself - Audience Member (uncredited) |
| The 60th Annual Golden Globe Awards | 2003 | TV Special | Herself - Audience Member |
| Mark Twain | 2001 | TV Movie documentary | Other Voices (voice) |
| The 73rd Annual Academy Awards | 2001 | TV Special | Herself - Audience Member |
| Margaret Sanger | 1999 | TV Movie documentary voice | |
| The 71st Annual Academy Awards | 1999 | TV Special | Herself - Audience Member |
| The 56th Annual Golden Globe Awards | 1999 | TV Movie documentary | Herself - Audience Member |
| Not for Ourselves Alone: The Story of Elizabeth Cady Stanton & Susan B. Anthony | 1999 | TV Series documentary | |
| The Directors | 1997 | TV Series documentary | Herself |
| Big Guns Talk: The Story of the Western | 1997 | TV Movie documentary | Herself |
| 3rd Annual Screen Actors Guild Awards | 1997 | TV Special | Herself |
| The West | 1996 | TV Series documentary | Mattie Oblinger |
| The 68th Annual Academy Awards | 1996 | TV Special | Herself - Audience Member |
| 2nd Annual Screen Actors Guild Awards | 1996 | TV Special | Herself |
| The 53rd Annual Golden Globe Awards | 1996 | TV Special | Herself - Audience Member |
| The Way West | 1995 | TV Movie documentary | Voice |
| Baseball | 1994 | TV Mini-Series documentary | Various / Herself |
| The 16th Annual CableACE Awards | 1994 | TV Special | Herself |
| Late Night with David Letterman | 1992 | TV Series | Herself - Guest |
| The 47th Annual Golden Globe Awards | 1990 | TV Special | Herself - Nominee: Best Actress in a Supporting Role in a Series, Mini-Series or Motion Picture Made for TV |
| The 41st Annual Primetime Emmy Awards | 1989 | TV Special | Herself - Nominee: Outstanding Lead Actress in a Miniseries or a Special |
| The Making of 'Uncle Buck' | 1989 | TV Movie documentary | Chanice Kobolowski |
| The 40th Annual Tony Awards | 1986 | TV Special | Herself - Audience Member |
| The 58th Annual Academy Awards | 1986 | TV Special | Herself - Nominee: Best Actress in a Supporting Role |
| The 43rd Annual Golden Globe Awards | 1986 | TV Special | Herself - Nominee: Best Actress in a Supporting Role in a Motion Picture |
| Music Videos and Inside 'Streets of Fire' | 1984 | TV Special documentary | Herself (McCoy) |
Archive Footage
| Title | Year | Status | Character |
| --- | --- | --- | --- |
| Edición Especial Coleccionista | 2011 | TV Series | McCoy |
| Michael Moore, el gran agitador | 2004 | TV Short documentary | Herself (uncredited) |
Awards
Won Awards
| Year | Award | Ceremony | Nomination | Movie |
| --- | --- | --- | --- | --- |
| 1997 | Bronze Wrangler | Western Heritage Awards | Television Feature Film | Riders of the Purple Sage (1996) |
| 1995 | CableACE | CableACE Awards | Actress in a Movie or Miniseries | And Then There Was One (1994) |
| 1990 | Golden Globe | Golden Globes, USA | Best Performance by an Actress in a Supporting Role in a Series, Miniseries or Motion Picture Made for Television | Roe vs. Wade (1989) |
| 1985 | ACE | CableACE Awards | Actress in a Theatrical or Dramatic Special | The Laundromat (1985) |
| 1984 | Caixa de Catalunya | Sitges - Catalonian International Film Festival | Best Actress | Streets of Fire (1984) |
Nominated Awards
| Year | Award | Ceremony | Nomination | Movie |
| --- | --- | --- | --- | --- |
| 2004 | Golden Satellite Award | Satellite Awards | Best Actress in a Series, Drama | Carniv (2003) |
| 2003 | Golden Satellite Award | Satellite Awards | Best Actress in a Supporting Role in a Miniseries or a Motion Picture Made for Television | Just a Dream (2002) |
| 2002 | OFTA Television Award | Online Film & Television Association | Best Supporting Actress in a Motion Picture or Miniseries | The Laramie Project (2002) |
| 1999 | Golden Satellite Award | Satellite Awards | Best Actress in a Supporting Role in a Miniseries or a Motion Picture Made for Television | A Bright Shining Lie (1998) |
| 1998 | Independent Spirit Award | Independent Spirit Awards | Best Supporting Female | Loved (1997) |
| 1993 | Chainsaw Award | Fangoria Chainsaw Awards | Best Actress | The Dark Half (1993) |
| 1990 | CFCA Award | Chicago Film Critics Association Awards | Best Supporting Actress | Field of Dreams (1989) |
| 1989 | Primetime Emmy | Primetime Emmy Awards | Outstanding Lead Actress in a Miniseries or a Special | Roe vs. Wade (1989) |
| 1989 | Independent Spirit Award | Independent Spirit Awards | Best Supporting Female | The Prince of Pennsylvania (1988) |
| 1986 | Golden Globe | Golden Globes, USA | Best Performance by an Actress in a Supporting Role in a Motion Picture | Twice in a Lifetime (1985) |
| 1986 | Oscar | Academy Awards, USA | Best Actress in a Supporting Role | Twice in a Lifetime (1985) |
| 1983 | Golden Globe | Golden Globes, USA | New Star of the Year in a Motion Picture - Female | Love Child (1982) |
Source:
IMDb
,
Wikipedia