• Patrick George Duffy was born in Townsend, Montana, USA, to tavern owners Terence and Marie Duffy.
• In 1971 he graduated with a BA in Drama from the University of Washington.
• In 1977 he was cast as Mark Harris in "Man from Atlantis," and in 1978 he got his breakthrough in "Dallas".
• In 1996 he appeared in the reunion television movie, "Dallas: J.R. Returns", and in 2012, he reunited with Larry Hagman and Linda Gray for the reboot of the "Dallas" series.
• He married professional ballerina Carlyn Rosser in 1974, and had two sons together, Padraic and Conor.

Known for movies
Short Info
| | |
| --- | --- |
| Net Worth | $14 Million |
| Date Of Birth | March 17, 1949 |
| Spouse | Carlyn Rosser |
| Mark | Very muscular physique. |
| Fact | Father-in-law of Emily Cutler. |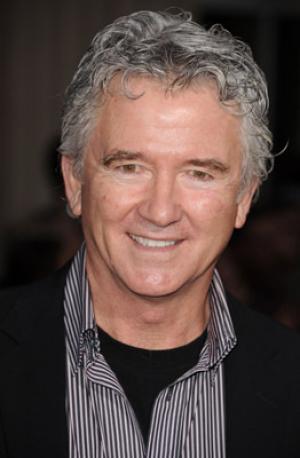 Early life, family, educational background
Television personality, actor, and director, Patrick George Duffy was born on 17 March 1949 in Townsend, Montana, USA, to tavern owners Terence and Marie Duffy; he has one sister.
When he was 12, his family moved to Everett, Washington State, where he studied at Cascade High School, participating in the Pep Club and Drama Club, and becoming known as the 'Yell King.' After falling in love with acting, he applied to the Professional Actors Training Program at the University of Washington, Seattle, and of 1,200 applicants, he was one of 12 people accepted. In 1967 he matriculated from Cascade High School. Before he decided to pursue acting, he wanted to become an athlete, and even certified as a scuba diver.
In 1971 he graduated with a BA in Drama from the University of Washington; his degree qualifies him to teach theatre arts.
In his senior year of college, he ruptured his vocal cords. Due to his injury, he created the position of actor-in-residence, and worked as an interpreter for opera, ballet and orchestral companies in Washington. During that time, he taught movement classes and mime.
Family's personal life
On 18 November 1986, his parents were murdered by two teenage boys, Sean Wentz and Kenneth Miller, during an armed robbery of one of their taverns in Boulder, Montana. Sean and Kenneth were convicted and sentenced to 75 years in prison. In 2001, after Sean admitted that he was the sole gunman, Kenneth appeared before the Montana Parole board – he was denied clemency, but in December 2007 was released on parole. Sean was granted parole in 2015.
Career
For a season, Patrick performed at the Old Globe Shakespeare Company in San Diego. He has dabbled in a bit of singing. In 1983 his duet with French singer Mireille Mathieu, "Together We're Strong," was a hit single in Europe, in April reaching number five in the Netherlands.
In 1977 he was cast as Mark Harris in "Man from Atlantis," which was canceled shortly after airing. In an interview with People, he spoke about his audition – 'I didn't have enough money to buy a swimming suit, so I had to do it in my underwear.' His character in the show is a lost being from the continent of Atlantis. He was discovered unconscious by a research scientist on a beach.
Although he mostly looked human, he had webbed feet and hands and could only spend a short amount of time out of the water. The show aired for just one season, from late 1977 to early the following year.
Dallas
In early 1978 he got his breakthrough, as the youngest son of Miss Ellie, Bobby Ewing, the kindest brother of J.R. Ewing in the CBS primetime soap opera "Dallas." The drama series is centered around a wealthy Texas family, in which Barbara Bel Geddes played the Ewing family matriarch, Miss Ellie, and Jim Davis the patriarch, Jock. Larry Hagman played Bobby's older brother, J.R., and Linda Gray played J.R.'s wife, Sue Ellen. The show covered essential topics, such as relationship issues and sibling rivalry.
The ups and downs of Bobby and Pamela's marriage are also featured in the show – Victoria Principal played Pamela. The show was a global success, but Patrick chose to leave the show in 1985, his decision meaning that the writers killed-off his character. After not finding much success outside of the show, he returned in 1986 during the infamous shower scene that made the season between 1985 and 1986 'just a dream.' Although not everyone agreed with the writer's decision, the scene became a memorable moment in television history, much like the cliffhanger in 'Who Shot J.R.?' Patrick remained in the show until 1991 when it ended.
Patrick also appeared in several episodes of "Knots Landing" between 1979 and 1982, which was a spin-off series from "Dallas," even directing a couple of episodes of the show.
In 1996 he appeared in the reunion television movie, "Dallas: J.R. Returns,", and in the 1998 reunion movie "Dallas: War of the Ewings", co-producing both films. In 2004 they reunited once again for the non-fiction television special "Dallas Reunion: Return to Southfork."
In 2012, Patrick, Larry Hagman and Linda Gray got together for the reboot of the "Dallas" series, but in November 2012, Larry passed away from complications of cancer. The show aired from 2012 to 2014.
In the experimental documentary "Hotel Dallas" directed by artist duo Huang and Ungur, Patrick voiced a surreal double of Bobby, named Mr. Here. The documentary premiered at the Berlin International Film Festival in 2016.
Other
Patrick played Frank Lambert in the ABC comedy-drama series "Step by Step" from 1991 to 1998, which followed the life of a blended family, the two main characters having three children from previous relationships. The show was well-received and aired for seven years, with Patrick also directing a few episodes of the show. He's done some voice acting too, and appeared in a live-action scene with Victoria Principal in the series "Family Guy" in a spoof of the infamous shower scene in "Dallas." He also did voice acting in "Touched by an Angel", and the television series "Justice League."
Patrick next starred in the television movies "Desolation Canyon" and "Falling in Love with the Girl Next Door" both in 2006, then from 2006 to 2011, he had the recurring role of Stephen Logan in the CBS daytime soap opera "The Bold and the Beautiful." In 2014 he played the father of the lead character in the NBC sitcom "Welcome to Sweden." Patrick was the host of the partially interactive game show, "Bingo America" on GSN from April to July 2008.
Personal life
In a Soka Gakkai International Buddhist ceremony on 15 February 1974, he married professional ballerina Carlyn Rosser. The couple met soon after Patrick graduated from college, and was trying to pursue a professional career as an actor, with the aid of his drama degree. He was 24, while Carlyn was 34; they moved to New York, where Patrick acted in off-Broadway plays, and also worked as a carpenter to support himself and his wife financially. From New York, they moved to Hollywood, where, Patrick drove a delivery truck for a florist company, and was cast in a few support roles in television and film. Carlyn was a Buddhist, and when Patrick fell in love with her, he learned more about her religion and decided to convert to Nichiren Buddhism, and would chant Nam Myōhō Renge Kyō with his wife. He wrote a letter to his parents explaining his conversion and his decision to move to New York with his new wife, recalling the contents of the letter in an interview with Digest: 'Dear Mom and Dad, I'm moving to New York to live with a married 34-year-old ballerina. P.S.: I'm a Buddhist.'
They have two sons together, Padraic Terence Duffy, born in 1974, and Conor Frederick Duffy born on 16 January 1979. All four members of the family were actively involved in Soka Gakkai International, a Buddhist organization. In June 2001, Conor graduated from the University of Washington-Seattle with a degree in Drama, and followed in his father's footsteps into an acting career. In 1996, Padraic graduated from Princeton (NJ) University. Patrick and Carlyn have four grandchildren. On 23 January 2017, Carlyn passed away – her cause of death has not been disclosed to the public, Patrick simply announcing the news in June 2017. Even though he is a widower, Patrick still considers himself married to his wife, and tries to make his late wife proud.
Barbara Bel Geddes passed away on 8 August 2005 from lung cancer.
46 years ago today we fell in love. Still are, Eternally ❤️🙏💃🍀 pic.twitter.com/aCxe2f9XN3

— Patrick Duffy (@therealpduffy) January 2, 2018
After his television mother's death, Patrick was interviewed by Entertainment Weekly, speaking about her loving memory – 'When Barbara joined the cast of "Dallas," as Miss Ellie, I considered her to be like Katherine Cornell, Helen Hayes and Ethel Barrymore – a real "name" in American theater… She exhibited no large ego because of her history.' He spoke admiringly about her work on the show, saying that whether her scene only required her to be in it physically, or she was steering the main topic of the scene, she put her all into her work. Patrick added that the cast and crew called Barbara 'BBG' while on set. 'Larry Hagman was obviously the prow of the boat, but he couldn't have functioned without a strong mother, and I don't think there's been a mother like her on dramatic television since then.'
At the revival of "Dallas" seven years after Barbara's passing, TV Week released an interview with Patrick. 'Barbara is a big piece of our history, and it's important to me to honor her.'
Hobbies, favorite things, and interesting facts
Patrick collects children's books and antique dolls.
He plays golf, and has participated in celebrity tournaments.
His nephew is Barry Zito, a Major League Baseball pitcher.
He plays the piano.
In 1991 in the final episode of "Dallas," his son, Conor, played Little J.R.
His son, Padraic, played Mark Harris in ""
Patrick's character in "Man from Atlantis" was named Mark Harris.
To bring attention to his potentially fatal penicillin allergy, he wears a medical alert bracelet on his right wrist.
His parents chose 'Patrick' to be his name because he was born on St. Patrick's Day.
Carlyn suggested the 'dream season' as a way to explain Bobby's return to "Dallas" after he died in the show.
Appearance
He is 6ft 2in (1.88m) tall, and weighs around 185lbs (84kgs). He has hazel eyes and naturally brown hair, but it's turned white.
Net worth and salary
As of early 2020, his net worth is estimated at $14 million.
According to reports, per episode of "Dallas" he earned $75,000. For his continued role on the show from 1986 to 1991, he received a $1 million signing bonus.
General Info
| | |
| --- | --- |
| Full Name | Patrick Duffy |
| Net Worth | $14 Million |
| Date Of Birth | March 17, 1949 |
| Height | 1.87 m |
| Profession | Film producer, Actor, Television Director |
| Education | University of Washington |
| Nationality | American |
Family
| | |
| --- | --- |
| Spouse | Carlyn Rosser |
| Children | Padraic Terrence Duffy, Conor Duffy |
| Parents | Terence Duffy, Marie Duffy |
Accomplishments
| | |
| --- | --- |
| Awards | TV Land Pop Culture Award |
| Movies | Dallas: J.R. Returns, You Again, Desolation Canyon, Falling in Love with the Girl Next Door, Love Takes Wing, Working Miracles, Dallas: War of the Ewings, Daddy, Cry for the Strangers, He's Such a Girl, Too Good to Be True, Children of the Bride, Murder C.O.D., 14 Going on 30, Perfect Game, Hotel Da... |
| TV Shows | Bingo America, Step by Step, Dallas, Man from Atlantis, Round the corner |
Social profile links
Marks
| # | Marks / Signs |
| --- | --- |
| 1 | Curly hair. |
| 2 | Thick, gravelly voice. |
| 3 | Very muscular physique. |
| 4 | Patrick always plays the good guy |
Quotes
| # | Quote |
| --- | --- |
| 1 | [on Hotel Dallas (2016)] For years, Larry Hagman would tell me how he took personal credit for defeating communism [in Romania]. I used to take that with a grain of salt, but over the years, I had the strangest series of coincidences. I was at the Washington correspondents' dinner, and the Romanian ambassador ran over to shake my hand and tell me how important Dallas (1978) was to defeating the communist regime. Then, just last June, I was in Monte Carlo with my wife and the same thing happened: The Romanian ambassador there came over, his eyes welled up with tears, and he took his pin - of the Romanian flag - and pinned it on my jacket. (...) I admit, at first I didn't understand it [the "Hotel Dallas" project]. It wasn't the kind of movie I'm used to seeing. So I showed it to my sons, who said, 'This is brilliant, you have to get involved.' [2016] |
| 2 | [on Larry Hagman and the revival series] His character was such a larger-than-life-being that we still reference him on the show. And a lot of the plot devices that we're dealing with, we attribute to the character of J.R. 'Oh, my God!If it hadn't been for that, then this thing wouldn't have happened. Damn him.' But there he is. He's omnipresent and that's good. [2014] |
| 3 | [on the death of Larry Hagman] These two are two of my closest friends, and I actually knew somewhere in my heart that we would never work together again because the three of us couldn't come into a scene without everybody saying, 'Oh, there's J.R., Sue Ellen and Bobby.' And that hurt me. I really wanted to work with them again. So this is the best thing that could happen in my career life. |
| 4 | [when co-starring in the revamp Dallas (2012) series, the show along with himself needed to go on without Barbara Bel Geddes, who died in 2005] Barbara is a big piece of our history, and it's important to me to honor her. To come back with Linda Gray as Sue Ellen and Larry [Larry Hagman] in his J.R. hat, and then see the words 'Ellie Southworth Ewing Farlow' on the gravestone made me think, 'Oh, that's right -- she's gone.' It was hard to get through the dialogue. |
| 5 | [along with Jim Davis, he said his deceased co-star Barbara Bel Geddes will be together on an elegant painting portrait of his TV parents]: That painting is actually alive and gives me a nice feeling that they're always there. Through the whole first season, I don't think an episode goes by that Mama is not mentioned in reference to Southfork and the land. |
| 6 | [on the death of Barbara Bel Geddes]: On Dallas, she made 'Mama,' more than just a character phrase. |
| 7 | [on his on- and off-screen chemistry with Barbara Bel Geddes, who played Miss Ellie Ewing]: Oh, the best. First of all, I have a great history with Barbara by virtue of my wife. My wife's father worked with Barbara's father. He was a very famous American architect, Norman Bel Geddes in New York. My wife saw Barbara Bel Geddes in her first Broadway play, when she played in The Moon is Blue, which was a sin: S.I.N sational play because the word virgin was used for the first time on stage which you know, caused a fury in this country. So by the time I got on the soundstage for the first time with Barbara, I had all this common ground that we could discuss and she's the great American film star. She's right up there with Julie Harris and people like that. She added a weight to the show, an anchor that essentially everything pivoted around. It was a patriarchal show that we all tried to please Daddy, but in terms of Daddy trying to please Momma. So, if you look at it, it was Barbara's show and working with her all those years was brilliant. |
| 8 | [on Barbara Bel Geddes] When Barbara joined the cast of Dallas (1978), as Miss Ellie, I considered her to be like Helen Hayes, Katherine Cornell, and Ethel Barrymore - a real 'name' in American theater. But you'd never have known it. She exhibited no large ego because of her history. She'd schlepp in and drop your jaw with every performance - whether it was drinking a cup of coffee, having a mastectomy, or losing Jock Ewing. It was remarkable, her ordinariness despite that pedigree. We called Barbara 'BBG' on the set. She was the mama figure. Larry Hagman was obviously the prow of the boat, but he couldn't have functioned without a strong mother, and I don't think there's been a mother like her on dramatic television since then. People related to her because she was the epitome of compassion despite her own pain. Off-screen, she was a pistol. She cussed like a mule skinner, and she really liked to have her drinks. But she also had an endless capacity to include everybody that she loved, and that was the entire cast. |
| 9 | [on Larry Hagman] Larry was the ringleader, who started the family feeling in the cast from the very first day of the reading. It was sort of like, 'Follow the Pied Piper,' Follow the corks! But it was that kind of thing. We'd all gather after every shot in Larry's little converted bread van and have this best time and it never ended for 13 years. |
| 10 | [on his on- and off-screen relationship with Larry Hagman, who played JR Ewing]: I think it literally changed when Larry Hagman walked into the first scene he was in. He had whatever it was that JR needed to be the instigator in a show that was sorely sorely missing that. I don't know when we realized it but I know that's when it happened. You couldn't take your eyes off Hagman in any scene he was in. Someone like Leonard Katzman who had been in the business as long as he had recognized that stroke of fortune and luck. It's like having Henry Winkler as the Fonz, it was never intended that Henry Winkler was going to be the keystone of Happy Days, it was going to be Ron Howard - the boy next door. Our show would never have gone beyond three or four years if it had been just a love story of Bobby and Pam. That's why Larry Hagman is the dearest friend I have in the world for the past thirty years. Because I have nothing but 100% appreciation and love for not only him as a person but for what he did that created the rest of my life. |
| 11 | [on being born on St. Patrick's Day]: Good luck happens to people who work hard for it. Sometimes people just fall into the honey pot, but I've consistently strived to create whatever good fortune I can get in my life - and consistently strive just as hard not to screw it up once I have it! It's great to be able to do shows like Falling in Love with the Girl Next Door, which I think is entirely too long of a title. |
| 12 | With a new house, you can pick everything. It's the ability to create what you have in your mind as the perfect house. |
| 13 | I miss regular television. I miss the work ethic of those 5 day a week things. So, eventually, I'd like to get back to that. [2000] |
| 14 | [when asked if he would write his autobiography] No. I lead a normal life and I don't assume there is anything I can impart to people. The only reason to write a book would be to make money, and I don't want to do that. To write a book would be going against how I've lived. |
| 15 | I'm one of the lucky actors in television. I don't make a lot of big waves, but there's constant activity, and that's the way I prefer to live my life. |
Facts
| # | Fact |
| --- | --- |
| 1 | Credits Larry Hagman and Barbara Bel Geddes as his favorite acting mentors/best friends. |
| 2 | Surrogate son of Barbara Bel Geddes. |
| 3 | Like his Dallas (1978) co-star, Barbara Bel Geddes, Duffy is also known to be a very private man. |
| 4 | Beat out Steve Kanaly for the role of Bobby Ewing in Dallas (1978). Kanaly would play Ray Krebbs. |
| 5 | He was good friends with Robert Fuller's son, Rob. |
| 6 | His wife and her father, both had a long association with Barbara Bel Geddes, before she met the young actor on Dallas (1978). |
| 7 | Revealed that he had a wonderful chemistry with both Barbara Bel Geddes and Larry Hagman on Dallas (1978). |
| 8 | Coincidental to his Irish heritage, he was born on St. Patrick's Day. |
| 9 | Barbara Bel Geddes, his television mother from Dallas (1978), was referred to as 'Mama,' by him. |
| 10 | Just began a 10 week arc playing "Stephen Logan" on The Bold and the Beautiful (1987). [April 2006] |
| 11 | Is being mentioned as a possible candidate for the recast role of "Clint Buchanan" on One Life to Live (1968). [August 2005] |
| 12 | Patrick is currently writing a script with Larry Hagman for a third and final Dallas (1978) Reunion. [July 2002] |
| 13 | Lives in Eagle Point, Oregon. [2005] |
| 14 | Was close to Barbara Bel Geddes, up until Bel Geddes's death in 2005. |
| 15 | Best friend of Larry Hagman, up until Hagman's death in 2012. |
| 16 | Friends with: Suzanne Somers, Joan Van Ark, Susan Sullivan, Lorenzo Lamas, Linda Gray and Larry Manetti. |
| 17 | When Duffy was a kid, his future wife's (Carolyn Rosser) father used to work with Barbara Bel Geddes, in her first Broadway play, 'The Moon is Blue,' years before he got the role on Dallas (1978) as her youngest son. |
| 18 | His acting mentors were the late Barbara Bel Geddes, who was his family friend, and the late Larry Hagman. |
| 19 | He has played the same character (Bobby Ewing) in four different series: Dallas (1978), Knots Landing (1979), Family Guy (1999) and Dallas (2012). |
| 20 | While trying to make it as an actor he worked over a year as a grocery delivery man, among other positions. |
| 21 | Stated that he was unhappy with the final episode of Dallas (1978) because it broke away from the format that defined the show. |
| 22 | Grandson, Maxwell Robert Duffy, born summer 2008. |
| 23 | Best known by the public for his role as Bobby James Ewing on Dallas (1978). |
| 24 | Granddaughter Fiona Lee Duffy born summer 2006. |
| 25 | Father-in-law of Emily Cutler. |
| 26 | Cheerleader in High School. |
| 27 | Patrick's nephew is San Francisco Giant's Cy Young winning pitcher Barry Zito. Patrick's wife is the sister of Barry's mother. |
| 28 | Plays the piano. |
| 29 | On November 18, 1986, teenagers Kenneth Miller and Sean Wentz murdered Patrick's parents, Terrence and Marie Duffy, during a robbery at the couple's Boulder Bar in Montana. Wentz and Miller each named the other as the one who fired the shots that killed the Duffys, but both men were convicted of double murder and were each sentenced to 180 years in prison. Later, Wentz recanted his testimony and told prosecutors he was the one who murdered the couple, but Miller's November 2000 appeal of clemency was denied. |
| 30 | His last name means "black" in Irish, probably referring to black hair. |
| 31 | Son, Padraic Duffy, graduated from Princeton University in 1996. |
| 32 | Son, Conor Duffy, graduated from the University of Washington, Seattle in June 2001 with a degree in Drama. |
| 33 | He and his wife first met on a bus. |
| 34 | Wears a medical alert bracelet on his right wrist to draw attention to his potentially fatal penicillin allergy. |
| 35 | Earned $75,000 per episode of Dallas (1978), plus $1 million signing bonus (1986-1991). |
| 36 | Dallas (1978) producer Leonard Katzman hired a non-Dallas (1978) crew to film what the crew believed to be an Irish Spring commercial with Patrick Duffy. The crew spent hours filming the commercial, which was then superimposed into a scene from Dallas (1978). The result is the famous shower scene where Duffy's character, "Bobby Ewing", returns from the dead and says "Good Morning" to his TV wife, played by Victoria Principal. Principal did not know that Duffy was returning to the show until she saw that cliffhanger on TV, and then phoned Duffy. |
| 37 | Patrick's wife is the one who suggested the "dream season" to explain Bobby Ewing's return from the dead on Dallas (1978). |
| 38 | Son Conor Duffy played "Little J.R." on the final episode of Dallas (1978) in 1991. |
| 39 | Two sons Padraic Duffy (b. 1974) and Conor Duffy (b. January 16, 1980). |
| 40 | Patrick collects antique toys and childrens' books. |
| 41 | Patrick could hold his breath underwater for 3 minutes during his Man from Atlantis (1977) days. |
| 42 | Son Padraic Duffy played "Mark Harris" on Dallas (1978). "Mark Harris' was the name of Patrick's character on Man from Atlantis (1977). |
| 43 | Graduated from Cascade High School in Everett, Washington in 1967. |
| 44 | Loves golf and has played in celebrity tournaments. |
| 45 | In 22 years in show business, he's only been out of work a total of 3 weeks (as of January 2000). |
| 46 | He attended the University of Washington, Seattle, where he was an actor-in-residence in UW's theatre program. |
| 47 | Named 1 of the 100 Alumni of the Century by the University of Washington. |
Pictures
Movies
Actor
| Title | Year | Status | Character |
| --- | --- | --- | --- |
| Trafficked | 2016/I | completed | Christian |
| Welcome to Sweden | 2014-2015 | TV Series | Wayne |
| The Fosters | 2015 | TV Series | Robert Quinn Sr. |
| Dallas | 2012-2014 | TV Series | Bobby Ewing |
| Lovin' Lakin | 2012 | TV Mini-Series | Patrick Duffy |
| The Bold and the Beautiful | 2006-2011 | TV Series | Stephen Logan |
| 30 for 30 | 2010 | TV Series documentary | Narrator |
| You Again | 2010 | | Richie |
| Party Down | 2010 | TV Series | Patrick Duffy |
| Healing Hands | 2010 | TV Movie | Uncle Norman |
| Love Takes Wing | 2009 | TV Movie | Mayor Evans |
| He's Such a Girl | 2009 | | Whitney's Dad |
| Walk Hard: The Dewey Cox Story | 2007 | | Patrick Duffy (uncredited) |
| Falling in Love with the Girl Next Door | 2006 | TV Movie | James Connolly |
| Desolation Canyon | 2006 | TV Movie | Sheriff Tomas 'Swede' Lundstrom |
| Reba | 2004 | TV Series | Dr. Joe Baker |
| Touched by an Angel | 2003 | TV Series | Mike |
| Justice League | 2002 | TV Series | Steve Trevor / Flagship Pilot #1 |
| Family Guy | 1999-2001 | TV Series | Jack / Salesman / Teacher / ... |
| The Secret Adventures of Jules Verne | 2000 | TV Series | Duke Angelo Rimini |
| Perfect Game | 2000 | Video | Coach Bobby Geiser |
| Twice in a Lifetime | 1999 | TV Series | Peter Hogan / Father Daniel Morrissey |
| Don't Look Behind You | 1999 | TV Movie | Jeff Corrigan |
| Dead Man's Gun | 1999 | TV Series | Lyman Gage |
| Diagnosis Murder | 1998 | TV Series | Wayde Garrett |
| Rusty: A Dog's Tale | 1998 | | Cap the Dog (voice) |
| Step by Step | 1991-1998 | TV Series | Frank Lambert / Yo-Yo |
| Dallas: War of the Ewings | 1998 | TV Movie | Bobby Ewing |
| Heart of Fire | 1997 | TV Movie | Max Tucker |
| Dallas: J.R. Returns | 1996 | TV Movie | Bobby Ewing |
| Texas | 1994 | TV Movie | Stephen Austin |
| ABC Sneak Peek with Step by Step | 1994 | TV Movie | Frank Lambert |
| Goof Troop | 1992 | TV Series | Harold Hatchback |
| Daddy | 1991 | TV Movie | Oliver Watson |
| Dallas | 1978-1991 | TV Series | Bobby Ewing |
| Children of the Bride | 1990 | TV Movie | John |
| Murder C.O.D. | 1990 | TV Movie | Steve Murtaugh |
| Newhart | 1990 | TV Series | Patrick Duffy |
| ABC TGIF | 1990 | TV Series | Frank |
| Too Good to Be True | 1988 | TV Movie | Richard Harland |
| Unholy Matrimony | 1988 | TV Movie | John Dillman |
| 14 Going on 30 | 1988 | TV Movie | Actor in black and white movie |
| Our House | 1987 | TV Series | Johnny Witherspoon |
| Strong Medicine | 1986 | TV Movie | Dr. Andrew Jordan |
| Captain Eo Grand Opening | 1986 | TV Movie | Host |
| From Here to Maternity | 1985 | TV Short | Henderson |
| Alice in Wonderland | 1985 | TV Movie | The Goat |
| George Burns Comedy Week | 1985 | TV Series | |
| Hotel | 1985 | TV Series | Richard Martin |
| Vamping | 1984 | | Harry Baranski |
| Knots Landing | 1979-1982 | TV Series | Bobby Ewing |
| Cry for the Strangers | 1982 | TV Movie | Dr. Brad Russell |
| The Love Boat | 1981 | TV Series | Ralph Sutton |
| Enola Gay: The Men, the Mission, the Atomic Bomb | 1980 | TV Movie | Colonel Paul Tibbets |
| Charlie's Angels | 1980 | TV Series | William Cord |
| Man from Atlantis | 1977-1978 | TV Series | Mark Harris |
| The Last of Mrs. Lincoln | 1976 | TV Movie | Lewis Baker |
| Switch | 1976 | TV Series | Sgt. Musial |
| Hurricane | 1974 | TV Movie | Jim |
| The Stranger Who Looks Like Me | 1974 | TV Movie | Adoptee #3 |
Director
| Title | Year | Status | Character |
| --- | --- | --- | --- |
| Major Crimes | 2016 | TV Series 2 episodes | |
| Dallas | 2014 | TV Series 1 episode | |
| Step by Step | 1992-1998 | TV Series 49 episodes | |
| Dallas | 1981-1991 | TV Series 29 episodes | |
Producer
| Title | Year | Status | Character |
| --- | --- | --- | --- |
| Dallas: War of the Ewings | 1998 | TV Movie executive producer | |
| Dallas: J.R. Returns | 1996 | TV Movie co-executive producer | |
| Vamping | 1984 | producer | |
Self
| Title | Year | Status | Character |
| --- | --- | --- | --- |
| Inside TNT's Dallas | 2011 | TV Short | Himself |
| The Price Is Right | 2010 | TV Series | Himself |
| Dallas VIP: 30 Year Reunion at Southfork Ranch | 2010 | Video documentary | |
| Tim and Eric Awesome Show, Great Job! | 2010 | TV Series | Himself |
| The 36th Annual Daytime Emmy Awards | 2009 | TV Special | Himself |
| TV Land Moguls | 2009 | TV Mini-Series documentary | Himself |
| Xposé | 2009 | TV Series | Himself |
| De schuld van VTM | 2009 | TV Series | Himself |
| Guinness World Records - Die größten Weltrekorde | 2008 | TV Series | Himself |
| The British Academy Television Awards | 2008 | TV Special | Himself |
| Bingo America | 2008 | TV Series | Himself - Host |
| TV Land Confidential | 2007 | TV Series documentary | Himself - Interviewee |
| 20 heures le journal | 2007 | TV Series | Himself |
| Bring Back... Dallas | 2007 | TV Movie documentary | Himself |
| All*Star Cup 2006 | 2006 | TV Movie | Himself - Team USA |
| A Hero's Welcome | 2006 | TV Special | Host |
| The 4th Annual TV Land Awards | 2006 | TV Special | Himself |
| The 100 Most Unexpected TV Moments | 2005 | TV Mini-Series documentary | Himself |
| All-Star Cup 2005 | 2005 | TV Series | Himself |
| Dallas Reunion: Return to Southfork | 2004 | TV Movie documentary | Himself / Bobby Ewing |
| GMTV | 2004 | TV Series | Himself |
| Good Day Live | 2004 | TV Series | Himself |
| Biography | 2004 | TV Series documentary | Himself |
| SoapTalk | 2003 | TV Series | Himself / Bobby Ewing |
| CBS at 75 | 2003 | TV Special documentary | Himself |
| After Dallas | 2002 | TV Movie | Himself / Bobby Ewing |
| After They Were Famous | 2002 | TV Series documentary | Himself |
| TVography: Suzanne Somers - Mastering Success | 2002 | TV Movie documentary | Himself |
| Top Ten | 2002 | TV Series documentary | Himself |
| E! True Hollywood Story | 2000-2002 | TV Series documentary | Himself |
| Intimate Portrait | 1998-2002 | TV Series documentary | Himself |
| Cameras Rolling: 20 Days on Set | 2000 | TV Movie documentary | Himself |
| So Graham Norton | 2000 | TV Series | Himself |
| To Tell the Truth | 2000 | TV Series | Himself / Guest Panelist |
| Doing Dallas | 2000 | TV Special | Himself / Bobby Ewing |
| Dale's All Stars | 2000 | TV Series | Himself |
| Late Lunch | 1998 | TV Series | Himself |
| The Rosie O'Donnell Show | 1997 | TV Series | Himself |
| Jeopardy! | 1997 | TV Series | Himself - Celebrity Contestant |
| The Mrs. Merton Show | 1997 | TV Series | Himself |
| The Clive James Show | 1997 | TV Series | Himself |
| Talk Soup | 1996 | TV Series | Himself |
| The Hunchback of Notre Dame Festival of Fun Musical Spectacular | 1996 | TV Movie | Himself - Host |
| The Ultimate TV Trivia Challenge | 1995 | TV Movie documentary | Himself |
| Will You Marry Me? | 1994 | TV Movie | Himself |
| 1993 Environmental Media Awards | 1993 | TV Special | Himself |
| Sisters | 1993 | TV Series | Himself |
| Circus of the Stars and Sideshow | 1992 | TV Special documentary | Himself - Performer |
| One on One with John Tesh | 1991-1992 | TV Series | Himself |
| The 18th Annual People's Choice Awards | 1992 | TV Special | Himself |
| Showbiz Today | 1991 | TV Series | Himself |
| The 17th Annual People's Choice Awards | 1991 | TV Special | Himself - Co-Presenter: Favourite Television Dramatic Show |
| The Annual National Jewish Fund Awards Dinner | 1989 | TV Special | Himself |
| All-Star Tribute to Kareem Abdul-Jabbar | 1989 | TV Movie | Himself |
| The 45th Annual Golden Globe Awards | 1988 | TV Special | Himself - Host |
| Your Alcohol I.Q. | 1988 | Video documentary short | Himself |
| CBS All-American Thanksgiving Day Parade | 1987 | TV Special | Himself |
| Dolly | 1987 | TV Series | Himself |
| The Tonight Show Starring Johnny Carson | 1978-1987 | TV Series | Himself / Himself - Guest Host |
| Hour Magazine | 1986-1987 | TV Series | Himself |
| The Morning Program | 1987 | TV Series | Himself |
| This Is Your Life | 1987 | TV Special | Himself |
| The 22nd Annual Academy of Country Music Awards | 1987 | TV Special | Himself |
| The 13th Annual People's Choice Awards | 1987 | TV Special | Himself - Co-Presenter: Favourite New Television Drama Program and Accepting Favourite Television Night Time Dramatic Series |
| The Beach Boys: 25 Years Together | 1987 | TV Movie | Himself |
| Kraft Salutes Super Night at the Super Bowl | 1987 | TV Movie | Himself - Host |
| Lou Rawls Parade of Stars | 1986 | TV Series | Himself |
| Yearbook: Class of 1967 | 1985 | TV Special | Himself - Host |
| Auf los geht's los | 1983 | TV Series | Himself - Singer |
| exclusiv | 1983 | TV Series documentary | Himself |
| Formule 1 | 1983 | TV Series | Himself |
| Estudio abierto | 1982 | TV Series | Himself - Guest |
| An Evening at the Improv | 1982 | TV Series | Guest host |
| Barbara Mandrell and the Mandrell Sisters | 1981 | TV Series | Himself |
| The 7th Annual People's Choice Awards | 1981 | TV Special | Himself - Accepting Award for Favourite Television Dramatic Program |
| The Mike Douglas Show | 1977-1980 | TV Series | Himself - Actor / Himself - Co-Host / Himself |
| The Hollywood Squares | 1977-1979 | TV Series | Himself |
| Battle of the Network Stars VI | 1979 | TV Special | Herself - CBS Team |
| The Merv Griffin Show | 1977-1979 | TV Series | Himself |
| The Jim Nabors Show | 1978 | TV Series | Himself |
| Battle of the Network Stars III | 1977 | TV Special | Himself - NBC Team |
| The Eighties | 2016 | TV Mini-Series documentary | Actor, 'Dallas' |
| Hotel Dallas | 2016 | Documentary | Mr. Here |
| The British Soap Awards 2015 | 2015 | TV Special | Himself - Presenter: Best British Soap |
| The Insider | 2014 | TV Series | Himself |
| The View | 2004-2014 | TV Series | Himself |
| The Queen Latifah Show | 2014 | TV Series | Himself |
| The Talk | 2014 | TV Series | Himself |
| Live with Kelly and Michael | 1990-2014 | TV Series | Himself / Himself - Guest |
| Oprah: Where Are They Now? | 2013 | TV Series | Himself |
| Pioneers of Television | 2013 | TV Mini-Series documentary | Himself |
| Daybreak | 2011-2012 | TV Series | Himself |
| This Morning | 2012 | TV Series | Himself |
| Late Night with Jimmy Fallon | 2012 | TV Series | Himself - Guest |
| Piers Morgan Tonight | 2012 | TV Series | Himself |
| The Tonight Show with Jay Leno | 1992-2012 | TV Series | Himself |
| 18th Annual Screen Actors Guild Awards | 2012 | TV Special | Himself |
| Loose Women | 2006-2011 | TV Series | Himself |
| 51st International Montecarlo TV Festival | 2011 | TV Movie | Himself |
Archive Footage
| Title | Year | Status | Character |
| --- | --- | --- | --- |
| Geschichten aus der Salzburger Altstadt | 2016 | TV Movie documentary | Himself (uncredited) |
| The Wright Stuff | 2012 | TV Series | Himself - Actor |
| Breakfast | 2011 | TV Series | Himself - Actor |
| Everything Is Terrible: The Movie | 2009 | Video | Himself |
| La rentadora | 2007 | TV Series | Bobby Ewing |
| Ein Leben wie im Flug | 2007 | TV Movie | Himself |
| La imagen de tu vida | 2006 | TV Series | Bobby Ewing |
| Dallas | 1986 | TV Series | Bobby Ewing |
Awards
Won Awards
| Year | Award | Ceremony | Nomination | Movie |
| --- | --- | --- | --- | --- |
| 2006 | Pop Culture Award | TV Land Awards | | Dallas (1978) |
| 1987 | Bambi | Bambi Awards | Jubilee | Dallas (1978) |
| 1985 | Soap Opera Digest Award | Soap Opera Digest Awards | Outstanding Actor in a Prime Time Serial | Dallas (1978) |
| 1982 | Bravo Otto Germany | Bravo Otto | Best Male TV Star (TV-Star m) | |
| 1981 | Bravo Otto Germany | Bravo Otto | Best Male TV Star (TV-Star m) | |
Nominated Awards
| Year | Award | Ceremony | Nomination | Movie |
| --- | --- | --- | --- | --- |
| 1992 | Soap Opera Digest Award | Soap Opera Digest Awards | Outstanding Actor: Prime Time | Dallas (1978) |
| 1990 | Soap Opera Digest Award | Soap Opera Digest Awards | Outstanding Lead Actor: Prime Time | Dallas (1978) |
| 1988 | Soap Opera Digest Award | Soap Opera Digest Awards | Outstanding Actor in a Leading Role: Prime Time | Dallas (1978) |
| 1988 | Soap Opera Digest Award | Soap Opera Digest Awards | Favorite Super Couple: Prime Time | Dallas (1978) |
2nd Place Awards
| Year | Award | Ceremony | Nomination | Movie |
| --- | --- | --- | --- | --- |
| 1983 | Bravo Otto Germany | Bravo Otto | Best Male TV Star (TV-Star m) | |
Source:
IMDb
,
Wikipedia