• Paula Zahn is an American broadcast journalist, known for her work at CNN, Fox News, ABS News and CBS News, and for hosting the crime docuseries "On the Case with Paula Zahn".
• She has a Bachelor's degree in Journalism from Stephens College, and has won nine Emmys and six Gracie Awards.
• She has three children with her ex-husband Richard Cohen.
• She is 5ft 6ins (1.67m) tall, has blonde hair and green eyes, and has an estimated net worth of $18 million.
• She is actively involved in cancer advocacy organizations, and played the cello with the New York Pops Orchestra at Carnegie Hall in 1992.

Known for movies
Short Info
| | |
| --- | --- |
| Net Worth | $12 million |
| Date Of Birth | February 24, 1956 |
| Spouse | Richard Cohen |
| Fact | When she was at CBS at the same time as Meredith Vieira, they each had a husband named "Richard Cohen". |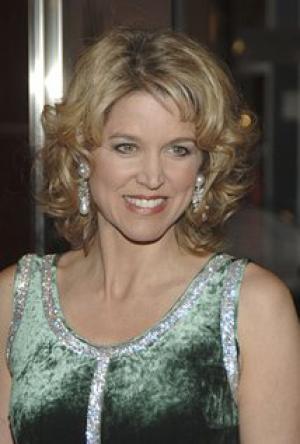 Paula Zahn is an American broadcast journalist, who made a name for herself as a news anchor for CNN, Fox News, ABS News and CBS News, and became even more famous for hosting the crime docuseries, "On the Case with Paula Zahn."
Early life and family
Paula Ann Zahn was born on 24 February 1956, in Omaha, Nebraska USA. Her father, Norm Zahn, was an IBM (International Business Machines) Corporation sales executive, and her mother, Betty, was an artist and a school teacher. She and her three siblings, namely Steve, Mark, and Leslie were raised in Canton, Ohio, then they moved to Naperville, Illinois. Because of her dad's work, they had to move often, and she even made a joke about it saying that IBM stood for "I've Been Moved."
When she was in her teens, she said that the family attended a service of a different faith each week for about a year in Chicago – this was how they learned about the various religions.
When she was 28 years old her father was diagnosed with advanced lymphoma, and three weeks later her mother was diagnosed with breast cancer. It was a difficult time for the family, more so when they learned that her mom's sister, Annie, had multiple myeloma and Steve's wife had stage III breast cancer. This all happened in a span of 14 months. Her parents lived in Chicago at that time, and she had to go back and forth from Boston or Los Angeles for her work, and going home to care for her parents when she was off work.
Paula accompanied her mom when she underwent mastectomy, but her father passed away after four years of battling cancer. In 1991, her mom was found to have a tumor in her other breast during a routine mammogram, but eight years later became cancer-free, and able to spend time with her children and grandchildren.
Education background
She matriculated from Naperville Central High School in 1974, after transferring from Washington Junior High School also in Naperville. Paula, on a cello scholarship, graduated with a Bachelor's degree in Journalism in 1978 from Stephens College in Columbia, Missouri.
Career
First steps
Her first reporting job was as an intern at the CBS owned and operated WBBM-TV virtual channel 2 in Chicago.
For the next ten years she worked at various local stations across the country, including KMFB-TV in San Diego, California; KCBS-TV in Los Angeles, KPRC-TV in Houston, Texas; and WNEV-TV (now WHDH-TV) in Boston, Massachusetts.
Further success
She started working at ABC News in 1987 as an anchor on "The Health Show" on weekends, then as a co-anchor on the "World News This Morning." She also substituted for Joan Lunden on "Good Morning America", and did news segments for the show.
Paula was offered work at CBS News in February 1990, as a co-anchor with Harry Smith on "CBS Good Morning," and  subsequently covered various events including the Winter Olympics in France (1992) with Tim McCarver, and in Norway (1994).
She also covered news of the Waco Siege initiated by the FBI (Federal Bureau of Investigation) that lasted for 51 days in 1993, and ended in the deaths of 76 members of the religious sect, Branch Davidians, including the leader, David Koresh, 25 children, and two pregnant women. In 1996, Paula became the anchor of the Saturday edition of "CBS Evening News". Her stint with CBS News lasted for almost a decade.
She moved to Fox News Channel (FNC) in 1999, and anchored the evening newscast, "Fox Report" and launched her news program, "The Edge with Paula Zahn" in a primetime slot.
Zahn joined CNN on 11 September 2001, the same day the terrorist attacks against the United States by the al-Qaeda Islamic terrorist group happened, and conducted continuous on‑the‑scene coverage, interviewing survivors, rescue workers and government officials.
It became the deadliest terrorist attack in the history of the US, as it claimed almost 3,000 lives including more than 300 firefighters and almost a hundred law enforcement officers, and injured more than 25,000 people, and caused $10 billion worth of property and infrastructure damage. The next day, she anchored the new television news program, "American Morning," with Anderson Cooper and Jack Cafferty months ahead of schedule, as they continued news coverage on the 9/11 attacks.
In 2003, she hosted the two-hour program, "Behind the Headlines," and did continuing coverage of the Iraq War, in which the US-led coalition invaded Iraq to overthrow Saddam Hussein's regime in Operation Iraqi Freedom. Anderson Cooper took over the first hour, and then in September, she launched her own evening show, "Paula Zahn Now," on primetime. Its last broadcast was in August of 2007, the cancellation said to be because of poor ratings.
She said that the viewers for the show's timeslot were drawn to opinion-driven shows and that was clearly not what she does. Her resignation from the network was announced in July 2007. Paula's contract was up at year's end and she said that it was the right time for her and CNN to move forward on different paths. She said she planned to take a break before moving on to another job.
In November 2008, she co-hosted "Sunday Arts," a show that featured the arts scene in New York City, on WNET channel 13 and WLIW channel 21. She also hosted an episode from the "Great Performances" anthology series entitled, "From Vienna: The New Year's Celebration" in 2011.
"On The Case with Paula Zahn"
This is a documentary series that featured true crime stories and mysteries, that first aired on 18 October 2009 on the Investigation Discovery channel.
Paula hosted the show, and traveled across the country to interview people involved and directly affected by the cases she featured. It is now on its 20th season, with close to 300 episodes aired. She is also one of the executive producers of the show.
Awards
Paula won her first Emmy for investigative reporting while she was working at KFMB-TV, and her second Emmy for covering the collision between an Aeromexico jet and a private plane when she was at KCBS-TV; she has nine Emmys in total.
She won six Gracie Awards, one of them was for her exclusive interview with Osama bin Laden's sister, Carmen bin Laden on "Paula Zahn Now." She received two National Headliner Awards for news coverage of Hurricane Rita and the Jet Blue Incident, as well as for the "Fall of Saddam."
Zahn was given an Albert Einstein College of Medicine Spirit Achievement Award, and was recognized by other organizations or institutions for her contributions to cancer awareness and cancer prevention.
Personal life
Paula met the real estate developer, Richard Cohen in the early 1980's in Boston, while she was working at the then WNEV-TV, and he was the founder and president of Capital Properties based in Boston. It was not revealed when they started dating, or how long they had been together before tying the knot in 1987. She gave birth to their daughter Haley in 1990 followed by Jared Brandon in 1994. and Austin Bryce in 1997. Richard is Jewish, and the children were raised in his faith.
After 20 years of marriage, they decided to call it quits – news of the couple splitting came out in April 2007, followed by scandalous speculations on the reason behind it. It was alleged that Paula was having an extra-marital affair with a married guy named Paul Fribourg, the CEO of the Conti Group, who also happened to be the couple's friend and whom Richard played golf and tennis with. Rumor has it that the affair was discovered by Richard upon reading Paula's diary containing graphic content that was described as "shocking and lurid."
What happened in the months that followed became tabloid fodder, as each camp issued statements on what really happened and who's to blame for it. She filed a lawsuit against Richard whom she said acted as her financial manager in the 20 years of their marriage, for how he had managed her finances, but it was dismissed by the court.
.@tamronhall & #PaulaZahn talk to @people's EIC Jess Cagle tonight at @paleycenter about some of the most riveting cold cases they have investigated on @DiscoveryID. #truecrime pic.twitter.com/XQf4rvPsv3

— PEOPLE PR & Comms (@PEOPLE_Comms) October 24, 2018
Paula is now 64 years old and busy with her work.
Interesting facts and rumors
She started playing the cello at the age of six, and has come a long way since. In May 1992, Paula played the cello with the New York Pops Orchestra at Carnegie Hall.
She joined the 1973 Miss Teenage America Pageant, representing Aurora, Illinois and made it to the semi-finals.
Richard and Paula were said to be on opposing sides about the removal of the red‑tailed hawk Pale Male from their co-op building in Manhattan in 2004; Richard, who was the president of the co-op board, was in favor but Paula was not.
Paula is very active in many cancer advocacy organizations, using her positions to raise awareness about cancer, as she would cover cancer-related stories and issues.
Appearance
She is 5ft 6ins (1.67m) tall and weighs 128lbs (58kgs). She has blonde hair and green eyes.
Net worth
Paula has an estimated net worth of $18 million as of June 2020, according to sources.
General Info
| | |
| --- | --- |
| Full Name | Paula Zahn |
| Net Worth | $12 million |
| Date Of Birth | February 24, 1956 |
| Height | 1.75 m |
| Profession | Journalist, Television producer, Presenter, Actor |
| Education | Stephens College |
| Nationality | American |
Family
| | |
| --- | --- |
| Spouse | Richard Cohen |
| Children | Austin Bryce Cohen, Haley Cohen, Jared Brandon Cohen |
| Parents | Betty Zahn, Norm Zahn |
Accomplishments
| | |
| --- | --- |
| Awards | 32. A Face With No Name, 31. A Hidden Clue, 30. A Betrayal Concealed |
Social profile links
Facts
| # | Fact |
| --- | --- |
| 1 | She lives in New York, New York in an Upper East Side co-op apartment building facing Central Park. This posh building was made famous as being the home of Pale Male (2002), a red tailed hawk who had nested on a ledge there with his mates for over 12 years. [December 2004] |
| 2 | According to reports in the tabloids, her husband learned of her alleged affair after reportedly finding her sex diaries in August, 2006. |
| 3 | Leaving CNN. Final program is August 2, 2007 [July 24, 2007]. |
| 4 | When she was at CBS at the same time as Meredith Vieira, they each had a husband named "Richard Cohen". |
| 5 | Has followed Kathleen Sullivan into a job three times: The Health Show (1987), America This Morning (1982), and CBS This Morning (1987). |
| 6 | Studied journalism at Stephens College, Missouri. |
| 7 | Started job at CNN on September 11, 2001. |
| 8 | News anchor for Houston, Texas CBS affiliate KHOU-TV in the early 1980s. |
| 9 | Attended college on a cello scholarship; played Carnegie Hall, 1992. |
| 10 | Daughter Haley Cohen (b. ~1990); sons Jared (b. ~1994), Austin (b. ~1997) |
Pictures
Movies
Producer
| Title | Year | Status | Character |
| --- | --- | --- | --- |
| On the Case with Paula Zahn | 2009-2017 | TV Series documentary executive producer - 185 episodes | |
| Paula Zahn Now | 2005 | TV Series Anchor - 3 episodes | |
Actress
| Title | Year | Status | Character |
| --- | --- | --- | --- |
| On the Case with Paula Zahn | 2015 | TV Series documentary | Narrator |
| Murphy Brown | 1991-1996 | TV Series | Paula Zahn / Paul Zahn |
Miscellaneous
| Title | Year | Status | Character |
| --- | --- | --- | --- |
| Paula Zahn Now | 2005 | TV Series Anchor - 1 episode | |
Self
| Title | Year | Status | Character |
| --- | --- | --- | --- |
| On the Case with Paula Zahn | 2009-2017 | TV Series documentary | Herself - Host / Narrator / Herself / ... |
| American Graduate Day | 2016 | TV Movie | Herself |
| 15 Septembers Later | 2016 | Documentary voice | |
| NYC Arts | 2016 | TV Series | Herself - Host |
| The View | 2014 | TV Series | Herself |
| Lessons from the Dust Bowl with Ken Burns | 2012 | TV Movie | Herself - Host |
| Nuclear Nightmare: Japan in Crisis | 2011 | TV Movie documentary | Host |
| Buzz: AT&T Original Documentaries | 2011 | TV Series documentary | Herself |
| Great Performances | 2006-2011 | TV Series | Herself - Introduction |
| Understanding Ardi | 2009 | TV Movie | Herself - Moderator |
| Retirement Revolution: The New Reality | 2009 | TV Movie documentary | Host / Narrator |
| Waging War on Cancer with Paula Zahn | 2007-2008 | TV Series documentary | Herself - Host |
| Retirement Revolution | 2008 | TV Movie documentary | Host / Narrator |
| The Red Dress Collection 2007 Fashion Show | 2008 | Video documentary | Herself |
| Paula Zahn Now | 2004-2007 | TV Series | Herself / Herself - Anchor / Herself - anchor / ... |
| Anderson Cooper 360° | 2005 | TV Series | Herself - Anchor |
| CNN Special Reports | 2004-2005 | TV Series | Herself - Anchor / Herself - anchor |
| Evening at Pops | 2004 | TV Series documentary | Herself |
| The 2004 Annual Matrix Awards | 2004 | TV Special | Herself - Presenter |
| The Daily Show | 2002-2004 | TV Series | Herself |
| CNN Presents | 2004 | TV Series documentary | Herself - Anchor |
| Living It Up! With Ali and Jack | 2003 | TV Series | Herself |
| American Morning | 2002-2003 | TV Series | Herself - Anchor / Anchor |
| Intimate Portrait | 2002 | TV Series documentary | Herself |
| Late Night with Conan O'Brien | 1994-2002 | TV Series | Herself |
| NewsNight with Aaron Brown | 2001 | TV Series | Substitute Host (2005-) |
| People in the News | 2001 | TV Series | Herself - Host |
| The Edge with Paula Zahn | 2000 | TV Series | Herself - Host |
| P.S. | 1997 | TV Series | Herself - Anchor (1997-1999) |
| Public Eye with Bryant Gumbel | 1997 | TV Series | Herself - Correspondent (1997-1998) |
| Lauren Hutton and... | 1996 | TV Series | Herself |
| People Yearbook '95 | 1995 | TV Movie documentary | Herself - Host |
| The Walt Disney Company and McDonald's Present the American Teacher Awards | 1995 | TV Special | Herself |
| The Walt Disney Company Presents the American Teacher Awards | 1994 | TV Special | Herself |
| The Tonight Show with Jay Leno | 1994 | TV Series | Herself |
| Lillehammer 1994: XVII Olympic Winter Games | 1994 | TV Series | Herself |
| The Ultimate Driving Challenge | 1993 | TV Movie documentary | Host |
| CBS This Morning | 1993 | TV Series | Herself - Co-Host / Herself (Host) |
| Mobster Confessions | 1993 | TV Series | Herself (Host) |
| The Kennedy Center Honors: A Celebration of the Performing Arts | 1992 | TV Special | Herself |
| 1992 Winter Olympics Highlights Video | 1992 | Video documentary | Herself |
| Albertville 1992: XVI Olympic Winter Games | 1992 | TV Series | Herself |
| America's Toughest Assignment: Solving the Education Crisis | 1990 | TV Movie documentary | |
| Donahue | 1990 | TV Series | Herself |
| Late Night with David Letterman | 1990 | TV Series | Herself |
| The Health Show | 1987 | TV Series | Herself - Host (1987-1988) |
| America This Morning | 1982 | TV Series | Herself - Co-Anchor (1988-1990) |
| Good Morning America | 1975 | TV Series | Herself - News Anchor (1988-1990) |
Archive Footage
| Title | Year | Status | Character |
| --- | --- | --- | --- |
| This Is What Love in Action Looks Like | 2011 | Documentary | Herself |
| 911 Octopus | 2006 | Video documentary | Herself |
| Shut Up & Sing | 2006 | Documentary | Herself |
| Deliver Us from Evil | 2006 | Documentary | Herself |
| Fahrenheit 9/11 | 2004 | Documentary | Herself (uncredited) |
| Spin | 1995 | Documentary | Herself |
Source:
IMDb
,
Wikipedia