• Monica Keena is an American actress born in 1979 in Brooklyn, New York
• She starred in films such as "Snow White: A Tale of Terror", "The Devil's Advocate", "Orange County", and "Freddy vs. Jason"
• She has had roles in television series such as "Law & Order", "Dawson's Creek", and "Entourage"
• She has dated James DeBello, Konathan Brandis, Shane West, and Edward Furlong
• She is estimated to have a net worth of over $500,000

Known for movies
Short Info
| | |
| --- | --- |
| Date Of Birth | May 28, 1979 |
| Mark | Roles in Horror Films |
| Fact | The school she attended in Brooklyn Heights, Saint Ann's, was once named #1 school in the country by The Wall Street Journal. |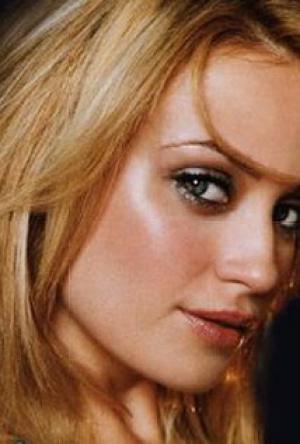 Who is Monica Keena and what has happened to her? Wiki Bio
Monica Keena was born in Brooklyn, New York City, USA, on 28 May 1979, so her zodiac sign is Gemini and she holds American nationality. She is an actress, perhaps still best known for portraying Lilliana Lilli Hoffman in the horror movie "Snow White: A Tale of Terror" released in 1997. Monica retired from acting in 2015, and is currently leading a peaceful life in New York City.
Childhood and education
Monica was raised in Brooklyn by her mother Mary Catherine Keena who was a nurse, and her father William Keena, Junior who worked as a financial sales manager. Monica and her older sister Samantha studied at Saint Ann's School together, where Monica first became interested in acting.
When she was 13 years old, she enrolled at LaGuardia High School of Performing Arts, where she perfected her acting skills, while also focused on things such as singing and playing tennis and golf. She launched her acting career while still attending high school, and upon matriculation she chose to be a full-time actress rather than pursue a college degree.
Appearances in movies
She started appearing in plays such as "The Father" in which she played Bertha, before making her debut movie appearance in the romantic comedy film "While You Were Sleeping" released in 1995. This was followed by her role in "Ripe", while she became famous in 1997 after playing Lilliana in "Snow White: A Tale of Terror", starring Sigourney Weaver, Sam Neill and Gil Bellows, and follows a noblewoman who turns into a witch and tries to kill her stepdaughter.
She was praised for her performances in "The Devil's Advocate" in 1997 and "All I Wanna Do" in 1998, while she started the millenium by acting in movies "The Siminan Line" and "Crime and Punishment in Suburbia" both released in 2000.
She portrayed Gretchen in "Orange County" in 2002, while her next important role was in the horror movie "Freddy vs. Jason" in 2003 which stars Robert Englund and Ken Kirzinger and follows two horror characters – Jason Voorhees and Freddy Krueger – who turn against each other. Some of her following roles were in "Bad Girls from Valley High", "Man of the House", and "Long Distance" all released in 2005, while she reminded the people of her existence once again in 2007 when she played Amy in "Brooklyn Rules".
Monica starred as herself in the documentary film "Never Sleep Again: The Elm Street Legacy" in 2010, which was followed by her lead roles in "Aftermath" and the short film "Walter Don't Dance" in 2012. Some of her last roles before retirement were in "Isolated" and "Crystal Lake Memories: The Complete History of Friday the 13th" in 2013 and "The Ghost and the Whale" in 2015.
Roles in TV series
Monica made her debut TV series appearance in 1995 playing Corey Russell in a single episode of "Law & Order", which was followed by appearances in series "Feds" and "Homicide: Life on the Street" in 1997.
She played Abby Morgan, a recurring character in the series "Dawson's Creek", while her first lead role came in 2001 when she portrayed Rachel Lindquist in 17 episodes of the comedy series "Undeclared" starring Jay Baruchel and Carla Gallo, and which follows three students who are accompanied by one's father on their greatest journey ever.
Her next recurring role was in "Entourage" in 2004, which was followed by her appearance in single episodes of many series, including "Law & Order: Criminal Intent", "Grey's Anatomy", and "Without a Trace" among others.
For the next six years, Monica could only have been seen guest starring in single episodes of many series, such as "Ghost Whisperer", "Robot Chicken", and "Private Practice" while she had her first voice role in "Beavis and Butt-head" in 2011. Some of her last roles in TV series were in "The Closer" and "Castle". Monica can also be seen in the video game "The Sopranos: Road to Respect", in which she is portraying Trishelle.
Love life and boyfriend
There are four Monica's relationships that the public knows about.
She began dating James DeBello, a famous actor from Hartford, Connecticut born in 1980, in 1999 and the two were together for a year before splitting, wanting to focus on their careers rather than a relationship, and Monica then dated Konathan Brandis for two months in 2000.
She started seeing Shane West, an American actor, musician, and songwriter best known for starring in the film "A Walk to Remember", in 2001 and the two were together for over half a year while it is believed that they later rekindled their love and were together for additional two years.
In 2008 Monica was in a controversial relationship with Edward Furlong, an American actor and musician, after meeting him while shooting for the horror movie "Night of the Demons".
Edward was physically abusive, and the police arrested him three times when he attacked Monica, and when he was arrested for the fourth time on 15 January 2013, he had to stay in the police lock-up as he couldn't afford to post bail. Monica has been single since 2008 – she hasn't married and doesn't have children.
Hobbies and other interests
Monica is a skateboarder and rollerskater, while she also likes riding a bicycle and swimming in her pool, but other than that considers herself as someone who doesn't like doing anything physical. She likes to watch movies in her spare time, and some of her favorite actresses and actors are Judy Garland, Emma Watson, and Robert De Niro, while her favorite films include "The Wizard of Oz", the franchise "Harry Potter", and "Sleepers" and her favorite TV series are "The Simpsons" and "Charmed".
She is also interested in modelling and has posed for many magazines, with some of the most notables being "Maxim", "FHM", and "Stuff Magazine". She is afraid of the dark and believes she is the messiest person in her family. Monica is interested in all kinds of art and while she was a teen, she used to paint, draw, sing, and dance.
Appearance and net worth
Monica is 40 years old. She has long brown hair and brown eyes, is 5ft 1ins (1.56m) tall, and weighs around 106lbs (48kgs). As of March 2020, her net worth is estimated at over $500,000.
General Info
| | |
| --- | --- |
| Full Name | Monica Keena |
| Date Of Birth | May 28, 1979 |
| Height | 1.55 m |
| Profession | Actor |
| Nationality | American |
Family
| | |
| --- | --- |
| Parents | William Keena, Mary Keena |
| Siblings | Samantha Keena |
Accomplishments
| | |
| --- | --- |
| Movies | Freddy vs. Jason, Man of the House, Night of the Demons, Snow White: A Tale of Terror, While You Were Sleeping, Left in Darkness, Crime and Punishment in Suburbia, The Simian Line, 40 Days and Nights, Bad Girls from Valley High, Aftermath, Brooklyn Rules, Fifty Pills, All I Wanna Do, The Devil's Adv... |
| TV Shows | Dawson's Creek, Undeclared |
Social profile links
Marks
| # | Marks / Signs |
| --- | --- |
| 1 | Short Stature |
| 2 | Roles in Horror Films |
Quotes
| # | Quote |
| --- | --- |
| 1 | Tommy Lee's talent is amazing. In playing our father figure, our protector, he got to play these sweet emotional scenes that made me want to cry. Whenever I was in scenes with him, he made me miss my own dad. |
| 2 | My grandmother and my mother raised me, and we always shopped at the Salvation Army. We'd find things that were really cheap, so it's hard for me to justify spending a lot of money on material things. |
| 3 | In the second grade, I went to a friend's house and we snuck into the original A Nightmare on Elm Street (1984). I was absolutely terrified for a month, because I had never been allowed to watch movies like this. My mother had to take me to the pediatrician to figure out why I wasn't sleeping or eating. |
| 4 | I had read the script, really liked it and was very impressed with Rob at our first meeting, I'm also really good friends with Vincent Kartheiser, who plays Vincent, and we had talked about how great it would be to work together. It's the first role I think I've ever been offered, so it was nice. |
| 5 | My mom called this morning to make sure I was still alive, that I haven't been mugged, that I haven't been raped. She likes it when I have people over so that I'm not alone. Somehow she's under the illusion that the buddy system works for home invasion. Psychos are too lazy to kill four people as opposed to one. I love my mom. She just has issues. |
| 6 | The only things I've ever stuck with are school and acting. Probably the only two things I've ever been truly passionate about. The only two things that haven't let me down, the only things that I know won't break me. |
| 7 | I went to college so my parents would feel more secure about acting. It's a fallback. I have a degree, if I wake up tomorrow and decide that acting just isn't my bag anymore. My dad really doesn't appreciate my acting too much. After Crime + Punishment in Suburbia (2000), I think he had come to the conclusion that Drama Camp every summer was actually a camp where I learned how to fake orgasms. But I'd rather fake orgasms than be working a 9-5 and coming home disgusted about my job. |
| 8 | I've only seen two horror movies in my life, and one of them was A Nightmare on Elm Street (1984), when I was about eight years old. And it scared me so much that I couldn't sleep for two or three months. So I always swore I would never do a horror movie. It was very cathartic to be working with Freddy and to realize he's not a real person. Robert Englund is a really sweet guy under all the make-up. |
| 9 | In many horror movies from the past, the women have always just been sex objects, there only to look pretty and get murdered. But my character is the leader and the strongest person in the group. It's exciting; it's like an action movie. It's a very strong part for a young woman. I felt like Lara Croft. |
| 10 | Judy Garland is my favorite. I know all her songs and have seen all of her movies. |
| 11 | I'm a Gemini, so I have two personalities. I was really silly. I did crazy Woody Allen voices all the time, but I was also very shy around boys. And I had the older boyfriend. I met up recently with guys I knew in high school, and they said, "I used to have a crush on you, but you had that stupid older boyfriend." And they're really cute now! |
| 12 | I stopped eating. I got very skinny and looked sickly. I was having a panic attack at the age of 8. Whenever it got dark, I would freak out. And kids are so cruel, because I remember telling my two best friends about it: "I think I heard Freddy Krueger in my room last night." And they would be like, "Really? Because he was in my room and his claw was pulling down my covers. |
| 13 | I love acting but it can be hard. People have the tendency to want to make you into a cliche, to dress a certain way, be a certain weight, look a certain way. If you don't fit into those categories, it's almost like you're secondary. |
| 14 | I don't hang out with lots of famous people or go to big Hollywood parties. I still have the same friends that I had in high school. I would rather hang out with the people who liked me when I was a nerd in high school than the people who just want to know me because of the roles I've played. Lately, so many people have come out of the woodwork and said, "Hey, now you can hang out with us, and be in with the in crowd."I really avoid those people. |
| 15 | When you see stars at parties, it doesn't dawn on you that it's them. I've seen big celebs and want to say "Don't I know you?" I don't consider myself a celeb or running in the same circles. I don't expect any one to know me. But it's always flattering when it happens |
| 16 | Since I've been in Los Angeles shooting the show, I've been going with friends to this really cool old roller rink. I like it 'cause it's fun to do something normal in Los Angeles like that-drink Cokes, eat pizza, and skate. |
| 17 | It's pretty overwhelming to know that people can call up Moviefone and find out where your movie is playing.I went to the movies the other night and just stood in front of a huge poster of me.It was so weird. |
| 18 | I'm a slob. I'm one of the messier people in the world. My house is a mess all the time. I have no idea how it gets this messy. My dishes get so dirty I consider just buying new ones. And the laundry! Sometimes I have to borrow clothes from wardrobe before the weekend so I can have jeans to wear when I'm doing the laundry. |
| 19 | I worked with James DeBello and Vincent Kartheiser, and their real names are the same names they use in the movie, Crime + Punishment in Suburbia (2000). So, when we would all be filming a scene, sometimes they would call me Monica, instead of my character's name, and we would have to do the whole scene over again. |
| 20 | I was offered a TV movie during the last two weeks of high school but turned it down,I didn't want to have my diploma mailed to me! |
| 21 | I don't like these teeny-bopper movies that have no substance. I'd just as soon not work at all. |
| 22 | Josh is so funny. He was such a practical joker on the set. He used to moon us a lot. I mean he still does... I'm just not there to see it. |
| 23 | "I'm really short and, because regular pants don't fit me right, I always get to wear my own clothes on my shows, like Undeclared (2001) and Dawson's Creek (1998). |
| 24 | If I won an Oscar I'd first thank my mother. She's always been the most supportive of me. She's been there for me my whole life. |
| 25 | "I think my 8-year-old-self would be really proud of me that I'm finally kicking the crap out of these guys." -- on working on Freddy vs. Jason (2003). |
Facts
| # | Fact |
| --- | --- |
| 1 | Irish-American. |
| 2 | Requested that her character Abby Morgan be written out of Dawson's Creek (1998) as her boyfriend at the time was living in New York and she didn't like being in Wilmington, North Carolina, where the show filmed. |
| 3 | The school she attended in Brooklyn Heights, Saint Ann's, was once named #1 school in the country by The Wall Street Journal. |
| 4 | She took her grandmother to the Freddy vs. Jason (2003) premiere. |
| 5 | Raised by her mother and grandmother. |
| 6 | During the New York run of the controversial film Ripe (1996), stars Monica Keena and Daisy Eagan would regularly attend screenings to view the audience's reactions and meet with them afterward. |
| 7 | Despite playing the "dumb girl" in movies and TV, she actually graduated with a 4.0 GPA and was considered gifted in intelligence and arts. |
| 8 | Her parents enrolled her in prep schools to keep her sheltered from the "wild life", little did they know that would lead her on a string of rebellion through her early teens. |
| 9 | Is friends with actress Meredith Monroe. |
| 10 | She has performed at the Heights Players in Brooklyn in Little Women (as Beth) and The Lion, The Witch and The Wardrobe as Lucy (alongside actor Tim Realbuto). |
| 11 | Monica has always found an outlet for her creativity. As a child, she immersed herself in classes, determined to perfect her craft in drawing, painting, singing and dance |
| 12 | Monica auditioned for acceptance into LaGuardia High School of Performing Arts, made famous by Fame (1980) and its follow-up TV series Fame (1982). She was accepted into both the vocal and dramatic arts department, and chose drama. |
| 13 | As a young child, she was always drawing, painting, dancing and singing. |
| 14 | Won an award in 7th grade for reciting the poem "Casey at the Bat". |
| 15 | Has taken writing classes. |
| 16 | Is good friends with actor Vincent Kartheiser. |
| 17 | Her own teenage friendships suffered when she traveled for acting work. |
| 18 | Has a fear of the dark. |
| 19 | Enjoys writing and is an English major. |
| 20 | Claims she is anti doing anything physical. |
| 21 | Her character, Rachel Lindquist, on the TV series, Undeclared (2001), was based on her. |
| 22 | Did a screen test with Al Pacino. |
| 23 | Favorite shows are The Simpsons (1989) and Charmed (1998). |
| 24 | Posed for Maxim, Stuff Magazine and FHM. |
| 25 | Gives Kathy Bates and Jennifer Jason Leigh credit for her still being in the acting business. |
| 26 | Was raised in Brooklyn, New York, and still lives in the city. |
| 27 | Sister Samantha is two years older. |
| 28 | Only spent 2 1/2 years in her High School because she was constantly filming. |
| 29 | Her favorite actress is Judy Garland and her favorite movie is The Wizard of Oz (1939). |
| 30 | Has been rollerskating and skatebording since a young child. |
| 31 | Says that her film Ripe (1996) is the movie that she is most proud of. |
Pictures
Movies
Actress
| Title | Year | Status | Character |
| --- | --- | --- | --- |
| Karma | | pre-production | |
| Manson Girls | | pre-production | |
| The Ghost and The Whale | 2016 | | Dr. Sweetie Jones |
| Aftermath | 2015/VII | | Elizabeth |
| Isolated | 2013/I | | Ambassador for Peace |
| 40 Days and Nights | 2012 | | Tessa |
| Beavis and Butt-Head | 2011 | TV Series | Additional Voices / Teacher / Massage Woman |
| Castle | 2011 | TV Series | Charlene McCann |
| Walter Don't Dance | 2011 | Short | Phyliss |
| The Closer | 2010 | TV Series | Debbie Shriner |
| Private Practice | 2010 | TV Series | Kayla Lindy |
| Night of the Demons | 2009 | | Maddie |
| Robot Chicken | 2009 | TV Series | Executive / Woman |
| Fault Line | 2009/I | | |
| The Narrows | 2008 | | Gina Abruzzi |
| Corporate Affairs | 2008 | | Snowy Egret |
| Loaded | 2008 | | Brooke |
| Brooklyn Rules | 2007 | | Amy |
| Grey's Anatomy | 2005-2007 | TV Series | Bonnie Crasnoff |
| Ghost Whisperer | 2007 | TV Series | Holly Newman |
| All She Wants for Christmas | 2006 | TV Movie | Judith 'Noelle' Dunn |
| The Sopranos: Road to Respect | 2006 | Video Game | Trishelle (voice) |
| CSI: Crime Scene Investigation | 2006 | TV Series | Madeline |
| Left in Darkness | 2006 | Video | Celia |
| The Lather Effect | 2006 | | Warm Leatherette Babe #1 |
| Fifty Pills | 2006 | | Petunia |
| Without a Trace | 2006 | TV Series | Heidi Peyton |
| Entourage | 2004-2005 | TV Series | Kristen |
| Long Distance | 2005/I | | Nicole Freeman |
| Bad Girls from Valley High | 2005 | | Brooke |
| Law & Order: Criminal Intent | 2005 | TV Series | Beatrice Onorato Mailer |
| Man of the House | 2005/I | | Evie |
| These Guys | 2003 | TV Movie | Carrie |
| Freddy vs. Jason | 2003 | | Lori Campbell |
| Undeclared | 2001-2003 | TV Series | Rachel Lindquist |
| King of the Hill | 2003 | TV Series | Becky Bartender Rain ... |
| Orange County | 2002 | | Gretchen |
| Crime + Punishment in Suburbia | 2000 | | Roseanne Skolnick |
| The Simian Line | 2000 | | Marta |
| Celebrity | 2000 | TV Movie | Abby |
| First Daughter | 1999 | TV Movie | Jess Hayes |
| Dawson's Creek | 1998-1999 | TV Series | Abby Morgan |
| All I Wanna Do | 1998 | | Tinka Parker |
| The Devil's Advocate | 1997 | | Alessandra Cullen |
| Snow White: A Tale of Terror | 1997 | | Lilli Hoffman |
| Homicide: Life on the Street | 1997 | TV Series | Billie Rader |
| Feds | 1997 | TV Series | Tina Walters |
| Ripe | 1996 | | Violet |
| While You Were Sleeping | 1995 | | Mary |
| Law & Order | 1995 | TV Series | Corey Russell |
| A Promise Kept: The Oksana Baiul Story | 1994 | TV Movie | Oksana Baiul |
Miscellaneous
| Title | Year | Status | Character |
| --- | --- | --- | --- |
| Never Sleep Again: The Elm Street Legacy | 2010 | Video documentary archival material provided by | |
Self
| Title | Year | Status | Character |
| --- | --- | --- | --- |
| Crystal Lake Memories: The Complete History of Friday the 13th | 2013 | Video documentary | Herself - 'Lori Campbell' |
| Celebrity Ghost Stories | 2012 | TV Series documentary | Herself |
| Never Sleep Again: The Elm Street Legacy | 2010 | Video documentary | Herself - 'Lori Campbell' |
| HBO: The Making of 'The Sopranos: Road to Respect' | 2006 | TV Movie | Herself / Trishelle |
| I Love the 80's 3-D | 2005 | TV Series documentary | Herself |
| On Location: Springwood Revisited | 2004 | Video documentary short | Herself |
| The 2001 Billboard Music Awards | 2001 | TV Special | Herself |
| The Tonight Show with Jay Leno | 1999 | TV Series | Herself |
Archive Footage
| Title | Year | Status | Character |
| --- | --- | --- | --- |
| Cinemassacre's Monster Madness | 2011 | TV Series documentary | Lori Campbell |
| Dawson's Creek | 1999 | TV Series | Abby Morgan |
Awards
Nominated Awards
| Year | Award | Ceremony | Nomination | Movie |
| --- | --- | --- | --- | --- |
| 2006 | Gold Derby TV Award | Gold Derby Awards | Drama Guest Actress | Grey's Anatomy (2005) |
| 2005 | OFTA Television Award | Online Film & Television Association | Best Guest Actress in a Drama Series | Grey's Anatomy (2005) |
Source:
IMDb
,
Wikipedia