• Born in Los Angeles, California and attended Booker T. Washington High School for the Performing and Visual Arts in Dallas, Texas
• Gained fame through roles in films such as "Molly", "Frequency", and "Nurse Betty"
• Gained prominence with her role as Dr. Juliet Burke in the hit survival TV series "Lost"
• Past relationships include actor David Lee Smith and Gary Bakewell
• Net worth estimated at around $3 million

Known for movies
Short Info
| | |
| --- | --- |
| Date Of Birth | March 27, 1970 |
| Spouse | Chris Soldevilla |
| Mark | Soft blue eyes |
| Fact | Spent six years at the Dallas Theater Center & spent one year with its Encore Company |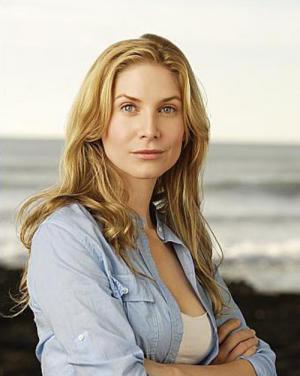 Introduction
Not all famous people have had it all delivered on a plate. Some of them, like Elizabeth Mitchell, have worked hard to reach fame. Who is Dr. Juliet Burke from "Lost" in real life? How did she get her breakthrough role, and who is the man who won her heart?
Early life and Education
Elizabeth Mitchell was born as Elizabeth Joanna Robertson on 27 March 1970 in Los Angeles, California USA. Her mother is Josephine Marian Mitchell, who worked as a lawyer. Because of Josephine's job, the two moved to Dallas, Texas in 1970, where Josephine met Joseph Day Mitchell, who was also a lawyer; the two married in 1975, and Elizabeth took her stepfather's last name.
Elizabeth Mitchell – Elizabeth Mitchell | Flickr – Photo Sharing!, via pics.onemusic.tv Link: http://ift.tt/1QElhaQ#ElizabethMitchell #Elizabeth #Mitchell #| #Flickr #- #Photo #Sharing!http://ift.tt/1QElhaQ

Posted by Celebrity Pictures on Monday, November 2, 2015
In 1978 and 1981, Mitchell's half-sisters, Kristina Helen 'Kristie' Mitchell and Katherine Day 'Kate' Mitchell were born.
Mitchell attended Booker T. Washington High School for the Performing and Visual arts located in Dallas, Texas, together with the future musician, Ray Hargrove. After matriculating, she enrolled at Stephens College in Columbia, Missouri, where she graduated with a Bachelor of Fine Arts in acting. After that, she briefly moved to Europe where she continued her acting studies at the British American Drama Academy.
Career
Mitchell started her acting career in several theatre productions, such as "As You Like It", "Measure for Measure", "A Funny Thing Happened on the Way to the Forum" and "Baby and Chicago".
Despite briefly appearing in TV series "Loving" when she was just 13 years old, Mitchell's 'real' TV debut happened in 1993, when she portrayed Bethanny Haines in an episode of the action TV series, "Dangerous Curves". Her first bigger role came in 1996 when she landed the part of Laura Malloy in another action TV series, "L.A. Firefighters". In the next two years, she had minor roles in the series "JAG" and "The Sentinel".
In 1998 she portrayed the recurring character Jane Chasen in the mini-series "Significant Others", and the same year played Angelina Jolie's hairdresser in the movie "Gia".
The next year she had her first major feature film role in the comedy movie "Molly", and in 2000 appeared in movies "Frequency" – she broke her nose during the filming – as well as in "Nurse Betty". She starred in the TV movie "The Linda McCartney Story", portraying the first wife of ex-Beatle Paul McCartney, who was played by Gary Bakewell.
Mitchell's next prominent role also came in 2000, when she portrayed Dr. Kim Legaspi, the lover of Laura Innes' character, in the famous TV series "ER", remaining on the show for two seasons. In 2001, she had the recurring role as Alice Allenby in the TV series "The Beast", and in the following few years she appeared in several films, most notably "Double Bang", "Hollywood Palms" and "The Santa Clause 2".
She also portrayed Ariel Saxon in the first season of drama TV series "The Lyon's Den", and made a guest appearance in "CSI: Crime Scene Investigation" in an episode from 2003.
2004 was a successful year for Mitchell, as she was in a number of TV series, most notably in "Everwood", "Boston Legal" and "House". She was also in TV movies "3: The Dale Earnhardt Story" and "Gramercy Park".
In 2006, she was cast as Dr. Juliet Burke in the hit survival TV series "Lost", and remained in the show for 55 episodes until her departure in 2010. She also reprised the character in the spin-off mini-series "Lost: Missing Pieces".
From 2009 to 2011, Mitchell starred in the sci-fi TV series "V", then after the show ended, she appeared in "Law and Order: Special Victims Unit", guest-starring as the character June Frye.
From 2012, she portrayed the recurring character Rachel Matheson in "Revolution", an adventure series about survival in the time of a global power blackout, remaining in the show until it ended in 2014. That same year she landed another prominent role, this time in the fantasy TV series "Once Upon a Time", in which she portrayed Ingrid, the Snow Queen.
Mitchell appeared next to Tom Wlaschiha in the last season of TV series "Crossing Lines" in 2015. The next year she portrayed Senator Charlie Roan in the film called "The Purge: Election Year", and later that year joined the main cast of the TV series "Dead of Summer", but the show only lasted for one season.
She next guest-starred as Reverend Doctor Anna Volovodov in the 2018 season of the sci-fi TV series "The Expanse".
As of May 2020, she is announced to appear in several movies, such as "What We Found", "Witch Hunt" and "Never Too Late".
Personal Life
Mitchell has had several public relationships during her career, firstly with actor David Lee Smith, who is known for movies such as "A Walk to Remember", "The Man from Earth" and "Mysterious Skin". The duo dated for several years, and lived together on Manhattan's Upper West Side, New York City in 1995.
Her second disclosed relationship was with her "The Linda McCartney Story" colleague, Gary Bakewell.
The two met on the set and started dating soon after, even becoming engaged, but broke up in 2002 without tying the knot.
In 2004 Mitchell married Chris Soldevilla, who at the time worked as an improvisation actor. The couple welcomed their son, Christopher Joseph Soldevilla Jr., just a few months after the wedding ceremony, on 12th September 2005. The family lived on Bainbridge Island, Washington D.C. However, their marriage didn't last, and in 2013 they filed for divorce.
She and her fellow actress Elizabeth Banks actually share the same name. Banks changed her screen name when she joined the Screen Actors Guild to avoid confusion between the two.
As of May 2020, her parents live in a luxurious area of Dallas, Texas. Mitchell is not active on social media platforms Twitter and Facebook, but she does have an official Instagram account with over 26,000 followers.
Net Worth
Elizabeth Mitchell has a rather successful acting career that has brought her a small fortune. In 2014, Mitchell bought a ranch located on Bainbridge Island, Washington D.C., for an undisclosed amount. As of May 2020, her net worth is estimated at around $3 million.
Physical characteristics
Mitchell is considered to be a beautiful woman, with blonde hair and bright blue eyes. She is 5ft 9ins (1.75m) tall, weighs around 145lbs (65kgs), with vital statistics of around 37-29-36.
General Info
| | |
| --- | --- |
| Full Name | Elizabeth Mitchell |
| Date Of Birth | March 27, 1970 |
| Height | 1.75 m |
| Profession | Actor, Model |
| Education | Brown University |
| Nationality | American |
Family
| | |
| --- | --- |
| Spouse | Chris Soldevilla |
| Children | Storey |
| Parents | Joseph Day Mitchell, Josephine Marian Mitchell |
| Siblings | Kristina Helen "Kristie" Mitchell, Katherine Day "Kate" Mitchell |
Accomplishments
| | |
| --- | --- |
| Awards | Independent Music Award for Best Album - Children's Music |
| Nominations | Primetime Emmy Award for Outstanding Guest Actress in a Drama Series |
| Movies | The Purge: Election Year, Gia, The Santa Clause 2, The Santa Clause 3: The Escape Clause, Answers to Nothing, Running Scared, Nurse Betty, Kristin's Christmas Past, Double Bang, Frequency, Molly, Prosecuting Casey Anthony, The Linda McCartney Story, Man and Boy, 3: The Dale Earnhardt Story, Comfort,... |
| TV Shows | Dead of Summer, Revolution, V, Lost, Lost: Missing Pieces, The Lyon's Den, Significant Others, L.A. Firefighters, Loving, Haskett's Chance, The Beast, Whatever Turns You On |
Social profile links
Marks
| # | Marks / Signs |
| --- | --- |
| 1 | Soft blue eyes |
| 2 | Long blonde hair |
Quotes
| # | Quote |
| --- | --- |
| 1 | I know it's so "in" to be blasé, but that's not going to get you anywhere. People feel good about doing things with you if you're enthusiastic. You've gotta go for it, and go for it with gusto. |
Facts
| # | Fact |
| --- | --- |
| 1 | Gave birth to her 1st child at age 35, a son Christopher Joseph Soldevilla, Jr. on September 12, 2005. Child's father is her now ex husband, Chris Soldevilla. |
| 2 | Shooting the pilot of ABC's Gramercy Park (2004). [March 2004] |
| 3 | In Hawaii filming the rest of season 4 of Lost (2004). [March 2008] |
| 4 | Living with family on Bainbridge Island, Washington [May 2008] |
| 5 | Shooting in Hawaii the third season of the popular show Lost (2004) [October 2006] |
| 6 | Fell in love with her co-star, Gary Bakewell, who played her on-screen husband, Paul McCartney, when the two filmed The Linda McCartney Story (2000) (in which she starred as Linda McCartney). |
| 7 | Has been cast in Rob Lowe's new pilot show, The Lyon's Den (2003), which is to start filming later in the year (2003). |
| 8 | Spent six years at the Dallas Theater Center & spent one year with its Encore Company |
| 9 | Two younger sisters Kristina Helen "Kristie" Mitchell (b. 1978) and Katherine Day "Kate" Mitchell (b. 1982). In ER (1994), Elizabeth's character, Dr. Legaspi, went out with two friends called 'Christy' and 'Kate', it is reported that the names were inspired by the names of Elizabeth's sisters. |
| 10 | Parents live in the wealthy area of Highland Park, Texas (suburb of Dallas). |
| 11 | Spent the back end of 2001 starring opposite Ioan Gruffudd as Cyd in Man and Boy (2002) which aired in March, 2002 on BBC 1 TV. |
| 12 | Graduated from Stephens College in 1991 with a Fine Arts Degree. |
| 13 | Shortly after she was born in LA in 1970, her parents moved to Dallas, Texas. She graduated from Booker T. Washington High School for the Performing and Visual Arts located in the Arts District of downtown Dallas, Texas. |
| 14 | Returned to the U.S. from Europe after a lengthy run as Rosalind in a theater production "As You Like It". |
| 15 | Parents are real estate and tax attorneys with their own firm about 5 blocks from their house in Dallas. |
| 16 | In 1995, lived with boyfriend David Lee Smith (ex-Brent on the soap One Life to Live (1968)) on Manhattan's Upper West Side. |
| 17 | In 1994, did Hertz Rent-A-Car commercial but "they pulled it because of the O.J. thing." |
| 18 | Broke her nose during filming of the movie Frequency (2000). |
Pictures
Movies
Actress
| Title | Year | Status | Character |
| --- | --- | --- | --- |
| Dead of Summer | 2016 | TV Series | Deb Carpenter |
| The Purge: Election Year | 2016 | | Senator Charlie Roan |
| Crossing Lines | 2015 | TV Series | Carine Strand |
| Gortimer Gibbon's Life on Normal Street | 2015 | TV Series | Melody Fuller |
| Once Upon a Time | 2014 | TV Series | Ingrid |
| Revolution | 2012-2014 | TV Series | Rachel Matheson |
| Kristin's Christmas Past | 2013 | TV Movie | Barbara |
| Prosecuting Casey Anthony | 2013 | TV Movie | Linda Drane Burdick |
| Answers to Nothing | 2011 | | Kate |
| Law & Order: Special Victims Unit | 2003-2011 | TV Series | June Frye / Andrea Brown |
| V | 2009-2011 | TV Series | Erica Evans |
| CollegeHumor Originals | 2011 | TV Series | Rachel / Rachel's Clone |
| Lost | 2006-2010 | TV Series | Dr. Juliet Burke Dr. Juliet Carlson |
| Lost: Missing Pieces | 2007-2008 | TV Mini-Series | Juliet Burke |
| The Santa Clause 3: The Escape Clause | 2006 | | Mrs. Claus Carol |
| Running Scared | 2006 | | Edele |
| Haskett's Chance | 2006 | TV Movie | Ann Haskett |
| House M.D. | 2004 | TV Series | Sister Mary Augustine |
| 3: The Dale Earnhardt Story | 2004 | TV Movie | Teresa Earnhardt |
| Boston Legal | 2004 | TV Series | Christine Pauley |
| Everwood | 2004 | TV Series | Sara Beck |
| Gramercy Park | 2004 | TV Movie | Taylor Elliot Quinn |
| CSI: Crime Scene Investigation | 2003 | TV Series | Melissa Winters |
| The Lyon's Den | 2003 | TV Series | Ariel Saxon |
| The Santa Clause 2 | 2002 | | Carol |
| Man and Boy | 2002 | TV Movie | Cyd Mason |
| Spin City | 2001 | TV Series | Nancy Wheeler |
| Double Bang | 2001 | | Dr. Karen Winterman |
| The Beast | 2001 | TV Series | Alice Allenby |
| ER | 2000-2001 | TV Series | Dr. Kim Legaspi |
| Hollywood Palms | 2001 | | Blair |
| Time of Your Life | 1999-2000 | TV Series | Ashley Holloway |
| The Linda McCartney Story | 2000 | TV Movie | Linda McCartney |
| Nurse Betty | 2000 | | Chloe Jensen |
| Frequency | 2000 | | Julia Sullivan |
| Molly | 1999 | | Beverly Trehare |
| Significant Others | 1998 | TV Series | Jane Chasen |
| Gia | 1998 | TV Movie | Linda |
| Comfort, Texas | 1997 | TV Movie | Trudy |
| JAG | 1997 | TV Series | Lt. Sandra Gilbert |
| The Sentinel | 1996 | TV Series | Wendy Hawthorne |
| L.A. Firefighters | 1996 | TV Series | Laura Malloy |
| Dangerous Curves | 1993 | TV Series | Bethanny Haines |
| Loving | 1983 | TV Series | Dinah Lee Mayberry Alden McKenzie #2 (1994-1995) |
Thanks
| Title | Year | Status | Character |
| --- | --- | --- | --- |
| Lost: A Journey in Time | 2009 | TV Movie special thanks | |
| Lost: Destiny Calls | 2009 | TV Movie special thanks | |
Self
| Title | Year | Status | Character |
| --- | --- | --- | --- |
| Good Morning America | 2016 | TV Series | Herself - Guest |
| Late Night with Jimmy Fallon | 2013 | TV Series | Herself - Guest |
| Sidewalks Entertainment | 2011 | TV Series | Herself |
| The Jace Hall Show | 2011 | TV Series | Herself |
| Jump Start Live | 2011 | TV Series | Herself |
| The Cast of 'Lost': Before They Were TV Stars | 2010 | TV Movie | Herself |
| The 2010 Primetime Creative Arts Emmy Awards | 2010 | TV Special | Herself - Presenter: Outstanding Special Visual Effects for a Series / Outstanding Special Visual Effects for a Miniseries, Movie or a Special / Outstanding Stunt Coordination / ... |
| Project: Comic-Con | 2010 | TV Series | Herself - Interviewee |
| Tavis Smiley | 2010 | TV Series | Herself |
| The Bonnie Hunt Show | 2009-2010 | TV Series | Herself - Guest |
| Jimmy Kimmel Live! | 2009-2010 | TV Series | Herself - Guest |
| Scream Awards 2009 | 2009 | TV Special | Herself |
| Ace of Cakes | 2009 | TV Series | Herself |
| The 60th Primetime Emmy Awards | 2008 | TV Special | Herself |
| The View | 2007-2008 | TV Series | Herself - Guest |
| The Making of '3' | 2004 | TV Movie documentary | Herself |
| Director's Tour of Elfsburg | 2003 | Video short | Herself (uncredited) |
| Inside the North Pole with Curtis | 2003 | Video documentary short | Herself (uncredited) |
| The Santa Clause 2: Gag Reel | 2003 | Video short | Herself / Carol (uncredited) |
Archive Footage
| Title | Year | Status | Character |
| --- | --- | --- | --- |
| V | 2010 | TV Series | Erica Evans |
| Lost: Final Chapter | 2010 | TV Movie | Juliet Burke |
| The Tonight Show with Conan O'Brien | 2009 | TV Series | Agent Erica Evans |
| Lost: A Journey in Time | 2009 | TV Movie | Juliet Burke (uncredited) |
| Lost: The Story of the Oceanic 6 | 2009 | TV Movie | Juliet Burke (uncredited) |
| Lost: Destiny Calls | 2009 | TV Movie | Juliet Burke (uncredited) |
| Lost: The Answers | 2007 | TV Movie documentary | Juliet Burke |
| Lost Survivor Guide | 2007 | TV Movie documentary | Juliet Burke (uncredited) |
| ER | 2001 | TV Series | Dr. Kim Legaspi |
Awards
Won Awards
| Year | Award | Ceremony | Nomination | Movie |
| --- | --- | --- | --- | --- |
| 2008 | Saturn Award | Academy of Science Fiction, Fantasy & Horror Films, USA | Best Supporting Actress on Television | Lost (2004) |
| 2008 | Gold Derby TV Award | Gold Derby Awards | Ensemble of the Year | Lost (2004) |
| 2007 | Gold Derby TV Award | Gold Derby Awards | Drama Supporting Actress | Lost (2004) |
| 2007 | OFTA Television Award | Online Film & Television Association | Best Supporting Actress in a Drama Series | Lost (2004) |
Nominated Awards
| Year | Award | Ceremony | Nomination | Movie |
| --- | --- | --- | --- | --- |
| 2014 | Saturn Award | Academy of Science Fiction, Fantasy & Horror Films, USA | Best Supporting Actress in a Television Series | Revolution (2012) |
| 2011 | Saturn Award | Academy of Science Fiction, Fantasy & Horror Films, USA | Best Actress on Television | V (2009) |
| 2010 | Primetime Emmy | Primetime Emmy Awards | Outstanding Guest Actress in a Drama Series | Lost (2004) |
| 2010 | Saturn Award | Academy of Science Fiction, Fantasy & Horror Films, USA | Best Supporting Actress on Television | Lost (2004) |
| 2010 | Gold Derby TV Award | Gold Derby Awards | Drama Guest Actress | Lost (2004) |
| 2010 | OFTA Television Award | Online Film & Television Association | Best Guest Actress in a Drama Series | Lost (2004) |
| 2009 | Saturn Award | Academy of Science Fiction, Fantasy & Horror Films, USA | Best Supporting Actress in Television | Lost (2004) |
| 2009 | Golden Nymph | Monte-Carlo TV Festival | Outstanding Actress - Drama Series | Lost (2004) |
| 2008 | Golden Nymph | Monte-Carlo TV Festival | Outstanding Actress - Drama Series | Lost (2004) |
| 2007 | Saturn Award | Academy of Science Fiction, Fantasy & Horror Films, USA | Best Supporting Actress in a Television Program | Lost (2004) |
| 2007 | Gold Derby TV Award | Gold Derby Awards | Ensemble of the Year | Lost (2004) |
| 2007 | Gold Derby TV Award | Gold Derby Awards | Breakthrough Performer of the Year | |
| 2007 | Golden Nymph | Monte-Carlo TV Festival | Outstanding Actress - Drama Series | Lost (2004) |
Source:
IMDb
,
Wikipedia