Judd Hirsch is an award-winning actor:
• Became popular with the American audience when he starred in the television series "Taxi" (1978-1983)
• Gained global fame with the movie, "Independence Day," in 1990
• Received recognition for his acting in "Taxi" with five consecutive Primetime Emmy Award nominations and two wins
• Appeared in critically acclaimed movie "Ordinary People" in 1980 and earned a Best Supporting Actor nomination from both an Academy Award and Golden Globe Award
• Est. net worth of $12 million

Known for movies
Short Info
| | |
| --- | --- |
| Net Worth | US $12 Million |
| Date Of Birth | March 15, 1935 |
| Spouse | Bonni Chalkin, Elissa Hirsch |
| Fact | Starring in Yasmina Reza's play, "Art", on Broadway, opposite George Wendt and Joe Morton. [1999] |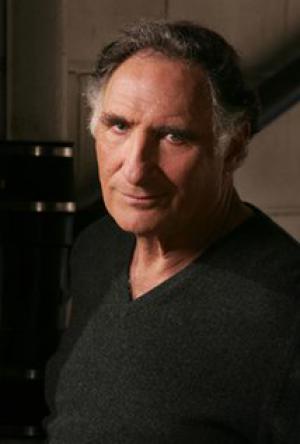 Judd Hirsch is an award-winning actor, who became popular with the American audience when he starred in the television series "Taxi" (1978-1983) and who became known globally with the movie, "Independence Day," in 1990, successful at the box-office
Early life and Family
Judd Seymore Hirsch was born on 15 March 1935 in The Bronx of New York City, to Joseph Sidney Hirsch, an electrician, and Sally Kitzis Hirsch. Judd had a German-Jewish paternal grandfather, Benjamin Hirsch, who was born in New York City and a Dutch-Jewish paternal grandmother, Rosa Hirsch, who was born in England. The Judd's mother was born in Russia to a Jewish family. He has a brother named Roland Hirsch, but no other details about him are disclosed.
Not much information is available about Judd's early life, except that he grew up in The Bronx and Brooklyn.
Early Education
He matriculated from the DeWitt Clinton High School in The Bronx in 1952, and graduated with a Bachelor's degree in Physics from the City College of New York. He served a tour in the US Army after he graduated, then first worked at the US-based nuclear power company, Westinghouse Electric Company LLC., after which he worked in theater, and studied acting at the HB Studio (Herbert Berghof Studio) in Greenwich Village, New York City, a non-profit organization that offers professional training in the performing arts.
It was unclear if he studied acting because he discovered a passion for it after working in theater, or if he took acting lessons first before working on stage.
Career
First Steps
Hirsch began his professional acting career reportedly at the age of 27 in theater, and made over a dozen appearances from 1962 to 1973. He was in a couple of movies, although uncredited, that were commercially successful, such as "Jump" and "Evil Knievel" in 1971, and "Serpico" in 1973. He made his television debut in 1974 in the television movie, "The Law." He was a guest actor for two episodes in the television series "Rhoda" in 1977, and was nominated at the Primetime Emmy Award for Outstanding Guest Actor in a Comedy Series.
His first lead role was in 1976, when he was cast as the title character in the 22-episode CBS TV series, "Delvecchio."
Further Success
"Taxi"
It was his role as Alex Rieger, the main protagonist, in the hit American sitcom "Taxi," that made him into a star. The series that was originally aired on ABC (1978-1982) then on NBC (1982-1983), and received 31 nominations for Emmys and won 18 of them, three of which were for Outstanding Comedy Series.  They also won four Golden Globes out of 25 nominations, and the sitcom is ranked 48th in "TV Guide's 50 Greatest TV Shows of All Time."
Judd received recognition for his acting in "Taxi" by being nominated five consecutive times (1979-1983) at the Primetime Emmy Award for Outstanding Lead Actor in a Comedy Series, and won two of them in 1981 and 1983. He was also nominated at the Golden Globes for Best Actor in a TV Series-Comedy every year from 1979 to 1983.
Television
Hirsch went on accepting projects for television in lead, supporting and guest roles until 2020. He was the title character in NBC's "Dear John" for four seasons (1988-1992), not as successful as "Taxi," but he won a Golden Globe for Best Actor in a Television Series in a Comedy in 1989 for this.
He was cast in the crime drama television series, "Numbers," that ran for six seasons (2005-2010). Judd also appeared as a guest in popular series, such as "The Good Wife," "The Big Bang Theory," and "Law & Order: Special Victims Unit." His latest appearance on a TV series was in early 2020 in the Amazon Prime Video Show, "Hunters," which starred Al Pacino.
Movies
One of the movies that he made was the critically acclaimed "Ordinary People," which was the directorial debut of the actor Robert Redford, released in 1980. He received a Best Supporting Actor nomination from both an Academy Award and Golden Globe Award for his role.
In 2001, he was cast in the Russell Crowe movie, "A Beautiful Mind," and it earned him a joint nomination from the Screen Actors Guild Awards for Outstanding Performance by an Ensemble in a Motion Picture.
Box-Office success
Judd has made more than 20 movies, three of which were box-office hits not just in America but also globally, such as the American biographical drama film, "A Beautiful Mind" in 2001, which earned more than $300 million worldwide; the science fiction disaster film, "Independence Day" in 1996, which grossed more than $800 million worldwide; and its sequel "Independence Day: Resurgence" in 2016, which raked in almost $400 million worldwide.
It was actually his role in the "Independence Day" franchise as Julius Levinson, the father of Jeff Goldblum's character, which made him famous with the international audience.
Theater
If he was not making movies or television series, he was doing theater work. He appeared in more than five plays from 1976 to 2004. "Knock Knock" was an off-Broadway comedy in 1976 which moved to Broadway after getting positive reviews – he won the Drama Desk Award for Outstanding Featured Actor in a Play. He received his first Tony Award nomination in 1980 for the Broadway show, "Talley's Folly," by the American playwright Lanford Wilson, who won the 1980 Pulitzer Prize for Drama for this work.
His two succeeding Broadway plays, both by Herb Gardner, namely "I'm Not Rappaport" (1985-1988) and "Conversations with My Father" (1992-1993), gave him two Tony Awards for Best Actor in a Play.
Personal life
Judd Hirsch married Elisa Sadaune in 1963, and they had a son together named Alexander born in 1966, but they were divorced in 1967. After 25 years, he married fashion designer Bonnie Sue Chalkin on 24 December 1992, and had two children with her, namely Montana and London. However, the couple divorced in 2005. Not much else is known about his two marriages and children. Judd is now 85 years old and currently single. He has been living in Catskill Town of Denning in Ulster County, New York for almost 50 years.
Interesting rumors and facts
On 15 November 2013, an article was published in The New York Times about Judd Hirsch planning to install a 177-foot-tall wind-turbine electric generator that would cost him $132,000 on his 96-acre property in Denning, which some residents opposed. They said that not only would it ruin the beauty of the place, but it would also create noise and disturb the stillness. Hirsch had all this to say about his neighbors, 'Their fears, in my estimation, are baloney. Behind it, I believe, are the pollution of jealousy and the pollution of stupidity.' Denning's Zoning Board of Appeals denied the wind turbine construction in 2014, saying the town codes do not specifically allow it.
The creator of "Taxi," James L. Brooks thought of Hirsch, already a Broadway star, when he was writing the character of Alex Rieger. It was said that the studio was reluctant at first to hire Judd because his asking price was too high; conversely, at that time Judd was hesitant to accept the part because he wasn't that sure that he belonged on television. Obviously everything worked out in the end.
In an interview, he said that for the "Independence Day" sequel, he improvised at the beginning of the movie because some of the lines weren't written. Apparently, the director wanted him to be spontaneous in his reaction and lines.
Judd preferred being an actor on stage than in films and TV. He said, "I'm a stage actor because my heart is in that and all of my energy of being a success would be there. All the challenges of the stage are the life of this actor."
On 30 March 2020, Judd Hirsch together with the actors from "Taxi," including Danny DeVito, Tony Danza, and Christopher Lloyd were guests on "Stars in the House" for The Actors Fund, a national human services organization, to uplift everyone's spirits as well as to ask for donations for people who are most vulnerable to the effects of the COVID-19 pandemic.
Happy 85th Birthday Judd Hirsch!

Born March 15th 1935 (Right Here in Bronx, New York) 🥰 Judd Became One of the Most Talented Actors of the 20th Century.

80s Wise He Starred as Alex Rieger in the Hit Sitcom "Taxi" and John Lacey in "Dear John." #JuddHirsch #HappyBirthday pic.twitter.com/s7oR3ESbbd

— 80sThen80sNow (@80sThen80sNow) March 15, 2020
Appearance
Judd is 6ft (1.83m) tall and weighs around 150lbs (68 kgs). He has dark brown hair and blue eyes.
Net worth and salary
It was reported that aside from his Denning property, he also owns two apartments in the Upper East Side and West Village of New York City. In 2018, he bought a hillside estate in Studio City, California for $1.56 million. Judd Hirsch has a long career in acting, appearing in plays, movies, television series, and made-for-television movies. Although it was not revealed how much he earns as an actor and how many and how much all his properties are worth, sources estimated his net worth at a minimum of  $12 million as of early 2020.
General Info
| | |
| --- | --- |
| Full Name | Judd Hirsch |
| Net Worth | US $12 Million |
| Date Of Birth | March 15, 1935 |
| Height | 1.83 m |
| Profession | Actor |
| Education | City College of New York, DeWitt Clinton High School |
| Nationality | American |
Family
| | |
| --- | --- |
| Spouse | Bonni Chalkin, Elissa Hirsch |
| Children | Alex Hirsch, Montana Eve Hirsch, London Hirsch |
| Parents | Sally Kitzis Hirsch, Joseph Sidney Hirsch |
| Siblings | Roland Hirsch |
Accomplishments
| | |
| --- | --- |
| Awards | Primetime Emmy Award for Outstanding Lead Actor in a Comedy Series, Tony Award for Best Lead Actor in a Play, Golden Globe Award for Best Actor – Television Series Musical or Comedy, Drama Desk Award for Outstanding Featured Actor in a Play, Obie Award for Performance, Outer Critics Circle Award f... |
| Nominations | Academy Award for Best Actor in a Supporting Role, Golden Globe Award for Best Supporting Actor – Motion Picture, Screen Actors Guild Award for Outstanding Performance by a Cast in a Motion Picture, Primetime Emmy Award for Outstanding Guest Actor in a Drama Series, People's Choice Award for Favor... |
| Movies | A Beautiful Mind, Ordinary People, Tower Heist, Running on Empty, Without a Trace, This Must Be the Place, King of the Gypsies, Sharknado 2: The Second One, Running with the Hitman, Rocky Marciano, The Halloween That Almost Wasn't, Out of the Cold, Sooner or Later, Teachers, Polish Bar, Brother's Sh... |
| TV Shows | Forever, Numbers, Regular Joe, George and Leo, Dear John, Taxi, Rhoda, Delvecchio, Detective in the House |
Social profile links
Quotes
| # | Quote |
| --- | --- |
| 1 | I don't think anyone can really make up their mind and say, Now I'm going to be a director. |
| 2 | People come along and impose their own stuff on plays, and it shows. |
| 3 | Some stage directions you just simply have to throw away. |
| 4 | If I'm not moved by what happens at the end of this play, then I've completely failed, and so has the play, and so has our production. And if that's the case then there really isn't any reason to want to do it. |
| 5 | If you're playing the character, you could say to yourself in 16 different ways, What if that didn't bother me? What if I knew exactly what he was talking about? What if I didn't get excited? |
Facts
| # | Fact |
| --- | --- |
| 1 | In Running on Empty (1988) and Numb3rs: Protest (2006), he played a character named Alan who had a history of protesting the Vietnam War. |
| 2 | He was awarded the 1979 Drama-Logue Award for Outstanding Performance for "5th of July" at the Mark Taper Forum Theatre in Los Angeles, California. |
| 3 | He was awarded the 1979 Drama-Logue Award for Outstanding Performance for "Talley's Folly" at the Mark Taper Forum Theatre in Los Angeles, California. |
| 4 | He was awarded the 1993 Drama-Logue Award for Performance for the play, "Conversations with My Father" in presented by the Center Theatre Group/Ahmanson at the James A. Doolittle (University of California) Theatre in Los Angeles, California. |
| 5 | Was a member of an improv trio with Peter Boyle and Trent Gough in the late 1960s that performed at Hillys On The Bowery (run by Hilly Kristal of CBGBs fame) which was located on 9th Street between 5th & 6th Avenues in Greenwich Village. |
| 6 | Plays the piano. |
| 7 | Friends with Danny DeVito. |
| 8 | He appeared in two Best Picture Academy Award winners: Ordinary People (1980) and A Beautiful Mind (2001). |
| 9 | In November 2013, Hirsch angered neighbors in his rural Catskill Mountain town in New York with his plans to build a 177-foot-tall wind turbine on his 96-acre property, at a cost of $132,000. |
| 10 | Currently starring in Yasmina Reza's play, "Art", at Shadowland Theatre in Ellenville, New York. [June 2008] |
| 11 | Stars as Willy Loman in "Death Of A Salesman" in Winnipeg, Manitoba, Canada [1997] |
| 12 | Starring in Yasmina Reza's play, "Art", on Broadway, opposite George Wendt and Joe Morton. [1999] |
| 13 | Co-host, with Angela Lambert, of an infomercial for the "Ionic Pro Turbo" air purifier. [2008] |
| 14 | He did not start acting professionally until he was 36 years old. |
| 15 | His father was of German Jewish and Dutch Jewish descent. His mother was a Russian Jewish immigrant. |
| 16 | He starred in four shows for Paramount Television - Taxi, Dear John, George & Leo, and Numb3rs. He was one of the few actors to have had multiple starring roles in Paramount shows. |
| 17 | He studied drama at HB Studio in Greenwich Village in New York City. |
| 18 | Son of Sally (née Kitzis) and Joseph Sidney Hirsch, an electrician. |
| 19 | Won two Tony Awards as Best Actor (Play): in 1986 for "I'm Not Rappaport" and in 1992 for "Conversations With My Father," both written by Herb Gardner. He was also nominated in the same category in 1980 for Lanford Wilson's "Talley's Folly." |
| 20 | Daughter named Montana and son named London, both with Bonni Chalkin. |
| 21 | Has a son, Alex Hirsch. |
| 22 | Has a College Degree in Physics. |
| 23 | Born at 7:20am-EST. |
| 24 | Attended DeWitt Clinton High School located in New York. |
Pictures
Movies
Actor
| Title | Year | Status | Character |
| --- | --- | --- | --- |
| The Robert Klein Show | 1981 | TV Movie | |
| Ordinary People | 1980 | | Berger |
| The Last Resort | 1980 | TV Series | |
| Marriage Is Alive and Well | 1980 | TV Movie | Herb Rollie |
| The Halloween That Almost Wasn't | 1979 | TV Short | Count Dracula |
| Sooner or Later | 1979 | TV Movie | Bob Walters |
| King of the Gypsies | 1978 | | Groffo |
| Rhoda | 1977 | TV Series | Mike Andretti |
| Delvecchio | 1976-1977 | TV Series | Sgt. Dominick Delvecchio Sergeant Dominick Delvecchio Det. Dominick Delvecchio |
| Visions | 1976 | TV Series | Joe Morris |
| Columbo | 1976 | TV Series | Make-up Artist |
| The Keegans | 1976 | TV Movie | Lieutenant Marco Ciardi |
| The Legend of Valentino | 1975 | TV Movie | Jack Auerbach |
| Medical Story | 1975 | TV Series | Dr. Joe Dempsey |
| Fear on Trial | 1975 | TV Movie | Saul |
| The Law | 1975 | TV Mini-Series | Murray Stone |
| The Law | 1974 | TV Movie | Murray Stone |
| Serpico | 1973 | | Cop (uncredited) |
| Jump | 1971 | uncredited | |
| Superior Donuts | 2017 | TV Series completed | Arthur Przybyszewski |
| The Goldbergs | 2015-2016 | TV Series | Ben 'Pop-Pop' Goldberg |
| The Big Bang Theory | 2016 | TV Series | Dr. Alfred Hofstadter |
| Wild Oats | 2016 | | |
| Maron | 2013-2016 | TV Series | Larry |
| Independence Day: Resurgence | 2016 | | Julius Levinson |
| Family Guy | 2016 | TV Series | Judd Hirsches |
| Forever | 2014-2015 | TV Series | Abe |
| Sharknado 2: The Second One | 2014 | TV Movie | Ben |
| Small Miracles | 2014 | TV Series | Mort |
| Altered Minds | 2013 | | Dr. Nathaniel Shellner |
| Perception | 2013 | TV Series | Sigmund Freud |
| Untitled Larry Dorf/Ben Falcone Project | 2013 | TV Movie | |
| The Good Wife | 2012 | TV Series | Judge Harrison Creary |
| Damages | 2011-2012 | TV Series | Bill Herndon |
| Silent Witness | 2011 | TV Movie | Saul Rubin |
| The Muppets | 2011 | | Judd Hirsch |
| Tower Heist | 2011 | | Mr. Simon |
| This Must Be the Place | 2011 | | Mordecai Midler |
| Warehouse 13 | 2010 | TV Series | Izzy Weisfelt |
| The Whole Truth | 2010 | TV Series | Judge Wright |
| Polish Bar | 2010 | | Uncle Sol |
| Numb3rs | 2005-2010 | TV Series | Alan Eppes |
| American Dad! | 2009 | TV Series | Rabbi |
| Damages | 2006 | TV Movie | William Herndon |
| Studio 60 on the Sunset Strip | 2006 | TV Series | Wes Mendell |
| Tom Goes to the Mayor | 2006 | TV Series | Prisoner |
| Brother's Shadow | 2006 | | Leo Groden |
| Zeyda and the Hitman | 2004 | | Gideon Schub |
| Law & Order: Criminal Intent | 2003 | TV Series | Ben Elkins |
| Who Killed the Federal Theatre | 2003 | TV Movie | Narrator |
| Street Time | 2003 | TV Series | Shimi Goldman |
| Regular Joe | 2003 | TV Series | Baxter Binder |
| Law & Order: Special Victims Unit | 2003 | TV Series | Dr. Judah Platner |
| Philly | 2002 | TV Series | Rabbi Nathan Wexler |
| A Beautiful Mind | 2001 | | Helinger |
| Family Law | 2001 | TV Series | Daniel Bonner |
| Welcome to New York | 2000 | TV Series | Dr. Bob |
| Man on the Moon | 1999 | | Judd Hirsch - 'Taxi' Actor (uncredited) |
| Out of the Cold | 1999 | | Leon Axelrod |
| Rocky Marciano | 1999 | TV Movie | Al Weill |
| George & Leo | 1997-1998 | TV Series | Leo Wagonman |
| Color of Justice | 1997 | TV Movie | Sam Lind |
| Caroline in the City | 1996 | TV Series | Ben Karinsky |
| Independence Day | 1996 | | Julius Levinson |
| Betrayal of Trust | 1994 | TV Movie | Dr. Jules Masserman |
| Dear John | 1988-1992 | TV Series | John Lacey |
| She Said No | 1990 | TV Movie | Martin Knapek |
| The Great Escape II: The Untold Story | 1988 | TV Movie | Capt. David Matthews |
| Running on Empty | 1988 | | Arthur Pope |
| American Masters | 1987 | TV Series documentary | Narrator |
| Brotherly Love | 1985 | TV Movie | Ben Ryder / Harry Brand |
| First Steps | 1985 | TV Movie | Dr. Jerrold Petrofsky |
| Detective in the House | 1985 | TV Series | Press Wyman |
| Lights | 1984 | TV Short | Narrator (voice) |
| Teachers | 1984 | | Roger Rubell |
| The Goodbye People | 1984 | | Arthur Korman |
| Taxi | 1978-1983 | TV Series | Alex Reiger |
| Without a Trace | 1983 | | Al Menetti |
| Super Bowl XVII Pre-Game Show | 1983 | TV Movie | Alex Rieger (uncredited) |
Miscellaneous
| Title | Year | Status | Character |
| --- | --- | --- | --- |
| Dear John | 1990-1992 | TV Series executive consultant - 5 episodes | |
Soundtrack
| Title | Year | Status | Character |
| --- | --- | --- | --- |
| Dear John | 1989 | TV Series performer - 1 episode | |
| Ordinary People | 1980 | performer: " I Never Promised You A Rose Garden" 1969 - uncredited | |
| Taxi | 1980 | TV Series performer - 1 episode | |
Self
| Title | Year | Status | Character |
| --- | --- | --- | --- |
| Independence Day: A Legacy Surging Forward | 2016 | Video documentary short | Himself |
| Must See TV: A Tribute to James Burrows | 2016 | TV Special | Himself |
| The View | 2014 | TV Series | Himself |
| Biography | 2010 | TV Series documentary | Himself |
| Celebrating 100 | 2009 | Video documentary short | Himself |
| Crunching Numb3rs: Season Five | 2009 | Video documentary short | Himself |
| TV Land Confidential | 2005-2007 | TV Series documentary | Himself / Himself - Interviewee |
| The 61st Annual Tony Awards | 2007 | TV Special | Himself - Presenter: Best Play Montage |
| The 5th Annual TV Land Awards | 2007 | TV Special | Himself - Winner ("Medallion Award") |
| The 2nd Annual Quill Awards | 2006 | TV Special | Himself |
| Family Guy | 2005 | TV Series | Himself |
| The Tony Danza Show | 2005 | TV Series | Himself |
| Today | 2004 | TV Series | Himself |
| Heroes of Jewish Comedy | 2003 | TV Mini-Series documentary | Narrator (voice) |
| ABC 50th Anniversary Blooper Celebration | 2003 | TV Movie | Himself |
| TV Land Presents Blast from the Past | 2001 | Video Game documentary | Himself |
| Celebrity Profile | 2001 | TV Series documentary | Himself |
| Taxi Dreams | 2000 | TV Movie documentary | Himself - Narrator |
| E! True Hollywood Story | 1998 | TV Series documentary | Himself |
| The 49th Annual Primetime Emmy Awards | 1997 | TV Special | Himself - Presenter |
| Sex, Censorship and the Silver Screen | 1996 | TV Series documentary | Quote Reader |
| The 1964 World's Fair | 1996 | TV Movie documentary | |
| A Comedy Salute to Andy Kaufman | 1995 | TV Movie documentary | Himself |
| The Best of Taxi | 1994 | TV Movie | Himself |
| The 46th Annual Tony Awards | 1992 | TV Special | Himself - Presenter: Best Direction of a Musical & Winner: Best Leading Actor in a Play |
| American Experience | 1991 | TV Series documentary | |
| The Home Show | 1990 | TV Series | Himself |
| Good Morning America | 1979-1990 | TV Series | Himself |
| The Arsenio Hall Show | 1990 | TV Series | Himself |
| The 47th Annual Golden Globe Awards | 1990 | TV Special | Himself - Nominee: Best Actor in a TV-Series - Comedy / Musical |
| The More You Know | 1989 | TV Series | Himself |
| Nova | 1989 | TV Series documentary | Host |
| The 40th Annual Tony Awards | 1986 | TV Special | Himself - Winner: Best Leading Actor in a Play |
| Working in the Theatre | 1985 | TV Series documentary | Himself |
| In Our Hands | 1984 | Documentary | Himself |
| The 35th Annual Primetime Emmy Awards | 1983 | TV Special | Himself - Winner: Outstanding Lead Actor in a Comedy Series |
| The 34th Annual Primetime Emmy Awards | 1982 | TV Special | Himself - Nominated: Outstanding Lead Actor in a Comedy Series |
| Saturday Night Live | 1982 | TV Series | Himself |
| I Love Liberty | 1982 | TV Special | Himself |
| Night of 100 Stars | 1982 | TV Special | Himself |
| The 33rd Annual Primetime Emmy Awards | 1981 | TV Special | Himself - Winner: Outstanding Lead Actor in a Comedy Series |
| The 53rd Annual Academy Awards | 1981 | TV Special | Himself - Nominee: Best Actor in a Supporting Role |
| The Midnight Special | 1981 | TV Series | Himself |
| The 38th Annual Golden Globe Awards | 1981 | TV Special | Himself - Nominee |
| The 34th Annual Tony Awards | 1980 | TV Special | Himself - Nominee: Best Actor in a Play |
| The 37th Annual Golden Globe Awards | 1980 | TV Special | Himself |
| The 30th Annual Primetime Emmy Awards | 1978 | TV Special | Himself - Nominated: Outstanding Lead Actor for a Single Appearance in a Drama or Comedy Series |
Archive Footage
| Title | Year | Status | Character |
| --- | --- | --- | --- |
| Extra | 2016 | TV Series | Himself |
| Too Young to Die | 2012 | TV Series documentary | |
| ¡Pechos fuera! | 2009 | TV Movie documentary | Wes Mendell / Alex Reiger |
| Biography | 1999 | TV Series documentary | Himself |
Awards
Won Awards
| Year | Award | Ceremony | Nomination | Movie |
| --- | --- | --- | --- | --- |
| 2015 | ISA | Indie Series Awards | Best Supporting Actor - Drama | Small Miracles (2014) |
| 2011 | Best Male Performance | Beverly Hills Film Festival | Best Actor | Polish Bar (2010) |
| 2007 | Medallion Award | TV Land Awards | | Taxi (1978) |
| 1989 | Golden Globe | Golden Globes, USA | Best Performance by an Actor in a Television Series - Comedy or Musical | Dear John (1988) |
| 1983 | Primetime Emmy | Primetime Emmy Awards | Outstanding Lead Actor in a Comedy Series | Taxi (1978) |
| 1981 | Primetime Emmy | Primetime Emmy Awards | Outstanding Lead Actor in a Comedy Series | Taxi (1978) |
Nominated Awards
| Year | Award | Ceremony | Nomination | Movie |
| --- | --- | --- | --- | --- |
| 2016 | Gold Derby TV Award | Gold Derby Awards | Comedy Guest Actor | The Big Bang Theory (2007) |
| 2007 | Gold Derby TV Award | Gold Derby Awards | Drama Guest Actor | Studio 60 on the Sunset Strip (2006) |
| 2003 | TV Land Award | TV Land Awards | Working Stiff of the Year | Taxi (1978) |
| 2002 | Actor | Screen Actors Guild Awards | Outstanding Performance by the Cast of a Theatrical Motion Picture | A Beautiful Mind (2001) |
| 2001 | ACCA | Awards Circuit Community Awards | Best Cast Ensemble | A Beautiful Mind (2001) |
| 1990 | Golden Globe | Golden Globes, USA | Best Performance by an Actor in a Television Series - Comedy or Musical | Dear John (1988) |
| 1983 | Golden Globe | Golden Globes, USA | Best Performance by an Actor in a Television Series - Comedy or Musical | Taxi (1978) |
| 1982 | Golden Globe | Golden Globes, USA | Best Performance by an Actor in a Television Series - Comedy or Musical | Taxi (1978) |
| 1982 | Primetime Emmy | Primetime Emmy Awards | Outstanding Lead Actor in a Comedy Series | Taxi (1978) |
| 1981 | Oscar | Academy Awards, USA | Best Actor in a Supporting Role | Ordinary People (1980) |
| 1981 | Golden Globe | Golden Globes, USA | Best Actor in a Supporting Role - Motion Picture | Ordinary People (1980) |
| 1981 | Golden Globe | Golden Globes, USA | Best Performance by an Actor in a Television Series - Comedy or Musical | Taxi (1978) |
| 1980 | Golden Globe | Golden Globes, USA | Best Actor in a Television Series - Comedy or Musical | Taxi (1978) |
| 1980 | Primetime Emmy | Primetime Emmy Awards | Outstanding Lead Actor in a Comedy Series | Taxi (1978) |
| 1979 | Golden Globe | Golden Globes, USA | Best Actor in a Television Series - Comedy or Musical | Taxi (1978) |
| 1979 | Primetime Emmy | Primetime Emmy Awards | Outstanding Lead Actor in a Comedy Series | Taxi (1978) |
| 1978 | Primetime Emmy | Primetime Emmy Awards | Outstanding Lead Actor for a Single Appearance in a Drama or Comedy Series | Rhoda (1974) |
Source:
IMDb
,
Wikipedia