Known for movies
Short Info
| | |
| --- | --- |
| Spouse | Leslie Urdang, Teri Hatcher |
| Fact | Darkly handsome American lead and support actor who played tough guy roles in the late 1980s and '90s. |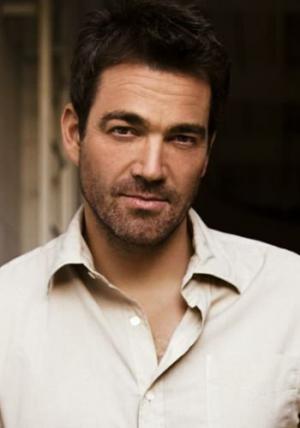 Who is Jon Tenney?
Jon Tenney is an American actor, who has had a number of prominent roles in films and TV series, but is perhaps best known to the world as Fritz Howard in the TV series "Major Crimes" (2012-2018). At the start of his career, he was Behan in the film "Tombstone" (1993), and another prominent role was as Jimmy Wells in the film "The Phantom" (1996), in addition to other successful projects.
Jon Tenney Biography- Age, Childhood, and Education
Born Jonathan Frederick Tenney on the 16th December 1961, in Princeton, New Jersey USA, he is the son of Frederick Haworth Tenney, who was a research physicist, and his mother Dr. Lillian Sandra Baum, a psychiatrist.
From his mother's side, he is of Polish-Jewish descent, while his father has English ancestry. He attended Vassar College, from which he obtained a Bachelor of Arts degree, majoring in drama and philosophy. Later he enrolled at the Juilliard School's drama division with Group 19 (1986-1990).
Career Beginnings
Jon's career started in the mid-'80s, appearing in minor roles in the TV series and television movies, such as "Spenser: For Hire" (1986) and "Nasty Hero" the following year, until 1988 when he was chosen as Feke in his first recurring role in the TV series "The Dirty Dozen". In 1990 he secured his first notable role as Peter Bauer in the TV series "Equal Justice" (1990-1991), and during the '90s he had more success, enjoying popularity with roles in the film "Watch It" in 1993, and the same year as Behan in "Tombstone".
Rise to Stardom
The role of Behan had put him on the map of popularity and he used the momentum to continue with prominent roles. He was Levine in the comedy film "Beverly Hills Cop III", then played John Milner in the adventure drama film "Free Willy 2: The Adventure Home", and also co-starred in the family-adventure film "Lassie", all in 1994. He continued to build further his fame in the second half of the decade, co-starring in the romantic comedy-drama film "Fools Rush In" (1997), with Matthew Perry and Salma Hayek, and playing Patrol Sgt. Francis X. Donovan in the TV series "Brooklyn South" (1997-1998). He finished the decade with the regular role of Mitch Green in the TV series "Get Real" (1999-2000).
Jon continued with television roles, firstly appearing as Tommy Ballantine in the TV comedy series "Kristin" (2001), then in 2004 he was Hank Riley in the TV series "The Division", while it was in 2005 that he secured one of his most prominent roles, chosen as Fritz Howard in the TV crime-drama series "The Closer", in which he starred alongside Kyra Sedgwick, J.K. Simmons, and Corey Reynolds. The series was extremely popular and won a number of awards, including a Golden Globe, while Jon received several SAG award nominations for his work in the TV series.
Continual Success
While his stint on "The Closer" lasted, he wasn't very active in pursuing other roles, but still appeared in a few projects.
These included the crime thriller film "The Stepfather" (2009) and the role of Dr. Simon Craig in the TV series "Brothers & Sisters.
In 2010 he had a notable role in the Academy Award-nominated drama film "Rabbit Hole", starring Nicole Kidman, Aaron Eckhart, and Dianne Wiest, and from 2012 to 2018 he portrayed Fritz Howard in the TV series "Major Crimes", which was yet another successful project on which Jon worked.
A decline in Popularity and Most Recent Work
From 2012 to 2015, Jon's career stagnated somewhat, as he only had minor roles in indie films, such as "The Best of Me" among others.
In 2014 he was selected for the role of Andrew Nichols in the TV series "Scandal", and throiugh 2016 featured in 15 episodes of the Golden Globe Award-nominated series.
In recent years, Jon played Ray in the television movie "Story of a Girl" (2017), and in 2018 he was Doctor Dorn in the romantic comedy-drama film "The Seagull", with Annette Bening, Corey Stoll and Glenn Fleshler starring. Furthermore, he was Alan Jones in the TV crime drama series "True Detective" (2019), and starred in the horror drama film "I See You" (2019), next to Helen Hunt and Judah Lewis. Currently, Jon is working on the romantic drama film "Wild Mountain Thyme" that will star Emily Blunt, Jon Hamm, and Jamie Dornan.
Jon Tenney Net Worth, Height, Weight, and Appearance
Jon Tenney is an award-winning actor, who has so far appeared in more than 70 films and TV series, all of which have contributed to his wealth. According to sources, Jon Tenney's wealth has been estimated at ver $6 million, as of mid- 2020.
Jon Tenney stands 6ft (1.8m) tall, while he weighs approximately 171lbs ~ 78kgs. His vital statistics are unknown, but he has an athletic figure. His eyes are brown, and he has black hair.
Jon Tenney Personal Life, Marriage, Wife, Children
Jon's ex-wife is the Golden Globe Award-winning actress Terri Hatcher.
She is best known to the world as Susan Mayer in the TV drama series "Desperate Housewives" (2004-2012), and also as Lois Lane in the TV series "Lois & Clark: The New Adventures of Superman" (1993-1997). The two were married from 1994 until 2003, and have a daughter together, Emerson Tenney, born in 1997.
Sometime later, Jon started a romance with producer Leslie Urdang, a film producer and theatre executive. She came to limelight with the film "Rabbit Hole" (2010), which was well welcomed by the public and critiques, resulting in an Academy Award and Golden Globe Award nominations for the main star of the film, Nicole Kidman.
Jon Tenney News and Facts
Jon has made a great comeback to the big screen in recent years. with his role in the horror "I See You", bringing him newfound fame. He was featured in several articles that depict his dedication, including one by Variety.
Jon has also appeared in a couple of stage plays, including "The Real Thing" directed by Mike Nichols, because of which he left Juilliard School. Jon also made an appearance on Broadway in 1985, as a replacement in the play "Biloxi Blues". He guest-starred with his ex-wife Terri in the TV series "Lois & Clark: The New Adventures of Superman" in 1996.
General Info
| | |
| --- | --- |
| Full Name | Jon Tenney |
| Height | 1.85 m |
| Profession | Actor, Television Director |
| Education | Juilliard School, Vassar College |
| Nationality | American |
Family
| | |
| --- | --- |
| Spouse | Leslie Urdang, Teri Hatcher |
| Children | Emerson Tenney |
| Parents | Lillian Sandra Baum, Frederick Haworth Tenney |
Accomplishments
| | |
| --- | --- |
| Nominations | Screen Actors Guild Award for Outstanding Performance by an Ensemble in a Drama Series |
| Movies | Green Lantern, The Best of Me, Tombstone, Fools Rush In, Rabbit Hole, The Stepfather, Beverly Hills Cop III, Legion, Free Willy 2: The Adventure Home, You Can Count On Me, Buying the Cow, Lassie, Love the Coopers, Music from Another Room, The Phantom, As Cool as I Am, Looking for Comedy in the Musli... |
| TV Shows | The Closer, Major Crimes, King & Maxwell, Brooklyn South, Equal Justice, Get Real, Kristin, Sixteen to Life, Dirty Dozen: The Series, Crime & Punishment (1993), Good Company, Joint Custody |
Social profile links
Facts
| # | Fact |
| --- | --- |
| 1 | His maternal grandparents were Polish Jewish immigrants, while his father had English ancestry. |
| 2 | Cousin of Jay Wolf and Thea Andrews. |
| 3 | Darkly handsome American lead and support actor who played tough guy roles in the late 1980s and '90s. |
| 4 | Was studying at Juilliard when he left to play a role in the National Tour of "The Real Thing," by Tom Stoppard. |
| 5 | Mother was a psychiatrist, father a nuclear physicist. |
| 6 | The youngest of four children. |
| 7 | Wife Teri Hatcher filed for divorce, citing irreconcilable differences. According to the petition submitted in Los Angeles Superior Court, the couple have agreed to joint custody of their five-year-old daughter, Emerson Tenney. [February 2003] |
| 8 | Graduated from Vassar College. |
| 9 | Father, with Teri Hatcher, of daughter Emerson Tenney (b. November 10, 1997). |
Pictures
Movies
Actor
| Title | Year | Status | Character |
| --- | --- | --- | --- |
| Story of a Girl | 2017 | TV Movie post-production | Ray |
| The Seagull | 2017 | post-production | Dorn |
| Major Crimes | 2012-2016 | TV Series | Fritz Howard |
| Scandal | 2014-2016 | TV Series | Andrew Nichols |
| Love the Coopers | 2015 | | Dr. Morrissey |
| Hand of God | 2015 | TV Series | Nick Tramble |
| The Best of Me | 2014 | | Harvey Collier |
| King & Maxwell | 2013 | TV Series | Sean King |
| As Cool as I Am | 2013 | | Bob |
| The Closer | 2005-2012 | TV Series | Fritz Howard |
| The Newsroom | 2012 | TV Series | Wade Campbell |
| Hide Away | 2011 | | The Divorced Man |
| Green Lantern | 2011 | | Martin Jordan |
| Radio Free Albemuth | 2010 | | FBI Agent #1 |
| Rabbit Hole | 2010 | | Rick |
| Legion | 2010 | | Howard Anderson |
| Brothers & Sisters | 2009-2010 | TV Series | Dr. Simon Craig |
| The Stepfather | 2009 | | Jay |
| American Dad! | 2009 | TV Series | Father Carrington Lawyer #2 Man |
| Looking for Comedy in the Muslim World | 2005 | | Mark |
| Masters of Horror | 2005 | TV Series | David Murch |
| Joint Custody | 2004 | TV Series | Henry |
| CSI: Crime Scene Investigation | 2004 | TV Series | Charlie Macklin |
| The Division | 2004 | TV Series | Hank Riley |
| Without a Trace | 2004 | TV Series | Mr. Benjamin Palmer |
| The District | 2004 | TV Series | Dan Lustig |
| Second Born | 2003 | | Leo |
| Sixteen to Life | 2003 | TV Movie | Joe |
| Buying the Cow | 2002 | | Andrew Hahn |
| 40 | 2002 | Short | Clem |
| Will & Grace | 2001 | TV Series | Paul Truman |
| Kristin | 2001 | TV Series | Tommy Ballantine |
| Get Real | 1999-2000 | TV Series | Mitch Green |
| You Can Count on Me | 2000 | | Bob Steegerson |
| Advice from a Caterpillar | 1999 | | Suit |
| Entropy | 1999/I | | Kevin |
| Love American Style | 1999 | TV Movie | David (segment "Love And The Jealous Lover") |
| With Friends Like These... | 1998 | | Dorian Mastandrea |
| Brooklyn South | 1997-1998 | TV Series | Patrol Sgt. Francis X. Donovan |
| Music from Another Room | 1998 | | Eric |
| Homegrown | 1998 | | Helicopter Pilot |
| Lovelife | 1997 | | Alan |
| Fools Rush In | 1997 | | Jeff |
| The Outer Limits | 1997 | TV Series | Aidan Hunter |
| Hollywood Boulevard | 1996 | | Joey |
| Cybill | 1996 | TV Series | Jack |
| The Ring | 1996 | TV Movie | Paul Liebman |
| The Twilight of the Golds | 1996 | | Rob Stein |
| The Phantom | 1996 | | Jimmy Wells |
| Lois & Clark: The New Adventures of Superman | 1996 | TV Series | Ching Dave Miller |
| Good Company | 1996 | TV Series | Will Hennessey |
| Nixon | 1995 | | Reporter #1 |
| Almost Perfect | 1995 | TV Series | Adams / Tony Madden |
| Free Willy 2: The Adventure Home | 1995 | | John Milner |
| Lassie | 1994 | | Steve Turner |
| Assassination | 1994 | Short | Kevin Sans |
| Beverly Hills Cop III | 1994 | | Levine |
| Tombstone | 1993 | | Behan |
| Tales from the Crypt | 1993 | TV Series | Alex |
| Crime & Punishment | 1993 | TV Series | Ken O'Donnell |
| Watch It | 1993 | | Michael |
| Equal Justice | 1990-1991 | TV Series | Peter Bauer |
| Daughters of Privilege | 1991 | TV Movie | Eric Swope |
| Guilty by Suspicion | 1991 | | Shopper Husband |
| Night Visions | 1990 | TV Movie | Martin |
| Murphy Brown | 1989 | TV Series | Josh Silverberg |
| Alone in the Neon Jungle | 1988 | TV Movie | Todd Hansen |
| Dirty Dozen: The Series | 1988 | TV Series | Janosz Feke |
| Nasty Hero | 1987 | TV Movie | Stu |
| Spenser: For Hire | 1986 | TV Series | Garrett |
Director
| Title | Year | Status | Character |
| --- | --- | --- | --- |
| Major Crimes | 2012-2015 | TV Series 4 episodes | |
| The Closer | 2012 | TV Series 1 episode | |
Camera Department
| Title | Year | Status | Character |
| --- | --- | --- | --- |
| Radio Free Albemuth | 2010 | photographs: of India courtesy of | |
Thanks
| Title | Year | Status | Character |
| --- | --- | --- | --- |
| Beginners | 2010 | very special thanks | |
| Adam | 2009/I | very special thanks | |
Self
| Title | Year | Status | Character |
| --- | --- | --- | --- |
| Whole Day Down | 2015 | TV Series | Himself |
| The Talk | 2013 | TV Series | Himself |
| Good Day L.A. | 2013 | TV Series | Himself |
| Sidewalks Entertainment | 2013 | TV Series | Himself - Guest |
| Major Crimes: Crossing the Tape - Inside the Major Crimes Squad | 2013 | Video short | Himself |
| Major Crimes: Major Crimes - Major Challenge | 2013 | Video short | Himself |
| The Closer Series Finale: Red Carpet | 2012 | TV Movie | Himself |
| 16th Annual Critics' Choice Movie Awards | 2011 | TV Movie documentary | Himself |
| Celebrity Liar | 2010 | TV Series | Himself |
| The Bonnie Hunt Show | 2009 | TV Series | Himself |
| Entertainment Tonight | 2009 | TV Series | Himself |
| Infanity | 2008 | TV Series documentary | Himself |
| Working with a Master: Joe Dante | 2006 | Video documentary short | |
| The 24th Annual People's Choice Awards | 1998 | TV Special | Himself - Accepting Award for Favourite New Television Dramatic Series |
| The Rosie O'Donnell Show | 1997 | TV Series | Himself |
| Late Show with David Letterman | 1997 | TV Series | Himself |
| Very Important Pennis | 1997 | TV Series | Himself |
Archive Footage
| Title | Year | Status | Character |
| --- | --- | --- | --- |
| Lassie | 1994 | Video Game | Steve Turner |
Awards
Nominated Awards
| Year | Award | Ceremony | Nomination | Movie |
| --- | --- | --- | --- | --- |
| 2011 | Actor | Screen Actors Guild Awards | Outstanding Performance by an Ensemble in a Drama Series | The Closer (2005) |
| 2010 | Actor | Screen Actors Guild Awards | Outstanding Performance by an Ensemble in a Drama Series | The Closer (2005) |
| 2009 | Actor | Screen Actors Guild Awards | Outstanding Performance by an Ensemble in a Drama Series | The Closer (2005) |
| 2008 | Actor | Screen Actors Guild Awards | Outstanding Performance by an Ensemble in a Drama Series | The Closer (2005) |
| 2006 | Actor | Screen Actors Guild Awards | Outstanding Performance by an Ensemble in a Drama Series | The Closer (2005) |
Source:
IMDb
,
Wikipedia