• Bruce McGill is an American actor known for his versatility and deep passion for acting.
• He attended the University of Texas and majored in Drama.
• He is best known for his role as Daniel Simpson 'D' Day in 1978's "National Lampoon's Animal House".
• He is a major supporter of the Republic Party and narrated commercials for Donald Trump's 2016 campaign.
• His net worth is estimated at $2 million.

Known for movies
Short Info
| | |
| --- | --- |
| Net Worth | $2 million |
| Date Of Birth | July 11, 1950 |
| Spouse | Gloria Lee |
| Mark | Frequently cast in 'Michael Mann' films. |
| Fact | Enjoys sailing. |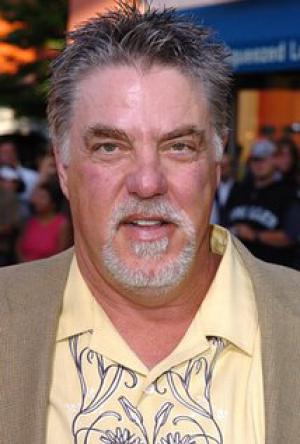 Bruce McGill is a famous American actor. He has been a part of the actor circle for over 40 years now, and is noted for his versatility. Each one of his works reflects his deep passion for acting. So, without further ado, let's discuss in detail who exactly McGill is.
Early Life and Education
Bruce McGill was born on 11 July 1950, in San Antonio, Texas, USA to Adriel Rose and Woodrow Wilson McGill. His mother was an artist, whereas his father worked as a real estate/insurance agent; he has two siblings named Pamela and David.
Bruce got his early education from Wilshire Elementary School, and matriculated from Douglas MacArthur High School, after which he attended the University of Texas and majored in Drama. McGill has American nationality.
Career
At a very young age, Bruce had developed an interest in the acting world, thus after graduating from the university, he decided to pursue acting as a career. However, his journey was not easy, and he had to struggle a lot. It wasn't until McGill moved to Los Angeles that he got a break.
Stage
Initially Bruce worked as a stage actor – in 1973 he joined the National Shakespeare Company located in Washington, DC.  In the same year, McGill also joined the Trinity Square Repertory Company of Providence, Rhode Island, and worked with them 'til 1975, participating in "Sherlock Holmes (1973)", "Peer Gynt (1974)" and "Tom Jones (1974)", and in 1975 Shakespeare's "Hamlet" at the Vivian Beaumont Theater; he played the role of Osric and was also an understudy for Laertes. In 1977 McGill along with David Clennon participated in "The Cherry Orchard", and later stage appearances were in the "My One and Only (1983)" musical, and in 2008 he participated in Pasadena production's "Orson's Shadow".
Movies
In 1977 Bruce made his movie debut in a minor role in "Handle with Care", then a year later he appeared in "National Lampoon's Animal House" as Daniel Simpson 'D' Day. At that time, McGill was effectively unemployed and desperately needed work, however, this role ended up becoming his most well-recognized work. In "Animal House" he performed the William Tell Overture for which Bruce made use of his fingers and a windpipe. In 1983 he appeared in the Oscar-winning film "Silkwood" in the role of Mace Hurley.
In 1986 McGill acted as Dan Durley in the comedy film "Wildcats"., and subsequent appearances included in the movies "The Last Boy Scout (1991)", "My Cousin Vinny (1992)", "Cliffhanger (1993)", "Timecop (1994)", "Black Sheep (1996)", and Rosewood (1997)". Renowned director Michael Mann even stated that McGills was his favorite actor. They worked together on three films, ie "The Insider (1999)", "Ali (2001)" and "Collateral (2004)". All of them were major hits and increased Bruce's popularity and Mann's reputation.
In 2008 he appeared in "The Recount" in the role of Mac Stipanovich.  His most recent films are "Waiting Game", "The Best of Enemies" and "Pom", all released in 2019.
TV Series
In 1979 McGill again took up the role of Daniel Simpson 'D' Day in the TV series "Delta House", a spinoff from "Animal House", which was the start of his television career. In 1981 he played the role of Glenn in "A Whale for the Killing" TV series. However, his best-known role is Jack Dalton from "MacGyver", in which Bruce was a recurring character, lasting from 1985 'til '92.
He also briefly appeared in the award-winning series "Quantum Leap (1989-1993)."
In 1995 McGill was in "Home Improvement" as Doug O'Brien, and more recently his greater contributions were in 22 episodes of "The Cleveland Show" (2009-2013), and he also participated in "Rizzoli & Isles as Det. Vince Korsak from 2010 'til 2016. Other appearances were in "No Ordinary Family (2010)", "The Good Wife (2012)"," Blue Bloods (2016)", "NCIS (2017)" and "Scandalous (2018)", etc. His most recent work was in the mini-series "The I-Land."
Donald Trump Campaign
Bruce McGill is a major supporter of the Republic Party. During the 2016 US elections, he narrated various commercials for Donald Trump's campaign.
Celebrities Bruce McGill worked with
McGill has worked in the acting industry for almost 40 years, during which he's interacted with well-known stars such as John Belushi, Michael Caine, Meryl Streep, Denzel Washington, Meg Ryan, Tom Cruise and Jamie Foxx.
Awards
In 2013 he was nominated for a Golden Derby Award, and in 2019 Bruce won the Pasadena International Film Festival award as Best Actor for "Waiting Game".
Marriage and Children
Bruce married Gloria Lee in 1994 and they've been together since then; McGill has no children.
Physical features
Bruce is 69 years old; his height is 5ft 9 ins (1.75 m), and he weighs around 172lbs (78kg). His hair color is Salt and Pepper, whereas his eyes are blue. McGill has a large build, however, his exact body statistics are unavailable.
Net Worth
His net worth as of early 2020 is around $2 million.
Interesting Facts
Bruce enjoys sailing in his free time.
He is a good piano player.
While working on the MacGyver McGill and Richard Dean Anderson became good friends. Even today, they still keep in contact with each other.
Initially, Everette McGill was supposed to be cast in Babylon 5 but, the director mixed up the names and Bruce was hired. McGill gave such an outstanding performance that the audience were speechless, and they continued the project with him.
His father has a mixed ethnic background, ie Irish, French and English, whereas his mother belonged to Jewish Ashkenazi lineage.
In 2009 he performed the duties of Honorary Grand Marshal.
Bruce's favorite role is Walter Hagen from "The Legend of Bagger Vance," because it was a challenging movie.
His birth sign is Cancer.
General Info
| | |
| --- | --- |
| Full Name | Bruce McGill |
| Net Worth | $2 million |
| Date Of Birth | July 11, 1950 |
| Height | 1.76 m |
| Profession | Voice Actor |
| Education | University of Texas at Austin, Douglas MacArthur High School |
| Nationality | American |
Family
| | |
| --- | --- |
| Spouse | Gloria Lee |
| Parents | Adriel Rose Jacobs, Woodrow Wilson McGill |
| Siblings | Pamela McGill, David McGill |
Accomplishments
| | |
| --- | --- |
| Movies | Ride Along, Ride Along 2, Law Abiding Citizen, Animal House, Run All Night, Collateral, Legally Blonde 2: Red, White & Blonde, The Legend of Bagger Vance, Matchstick Men, Cinderella Man, My Cousin Vinny, Timecop, The Last Boy Scout, The Insider, Runaway Jury, Shallow Hal, Vantage Point, The Sum of A... |
| TV Shows | Rizzoli & Isles, Wolf Lake, Live Shot, MacGyver, Delta House, Semi-Tough |
Social profile links
Marks
| # | Marks / Signs |
| --- | --- |
| 1 | Often plays real life figures such as politicians and other figures of authority. |
| 2 | Frequently cast in 'Michael Mann' films. |
Quotes
| # | Quote |
| --- | --- |
| 1 | (2012, on The Hand and working with Oliver Stone) I was looking for any A-features, and Michael Caine really made it an A-feature. So I thought, "Well, sure, that'd be great!" And it was a great experience. I really loved working with Michael Caine. He's a really skilled and experienced actor. I learn something from everybody, but when you work with somebody like that, you actually learn things you can put in your toolbox, things about craft. Not necessarily life lessons, but actual things he knows that you can pick up. To watch Oliver (Stone) direct his first film-I wouldn't change anything. I was really glad to be there, and then I was glad to see him again when we did W. He's a really smart guy, he's a really good writer, and...He has a certain kind of personality. But I really enjoy him. He's not everybody's cup of tea, but I like him a lot. |
| 2 | (2012, on handling rejection) One of the defense mechanisms I have for the difficulties in the business, one of which is rejection, is that if I do the work, I go in, and I'm prepared and I audition and they don't hire me, I'm always just amazed, thinking, "Wow! For that money, they could've had Bruce McGill, and they didn't take me? I just think that's amazing. Well, too bad for them." Rather than go, "Oh, what did I do wrong?" I just don't do that. I don't go down that road. So it's a built-in defense mechanism, but also, I feel that way. I feel like with what I know and what I can deliver, if I look enough like the guy they want to even have me in, and they don't use me, then that's their shortcoming. It's a reflection on their inability to see what's right in front of them rather than my inability to get the role. |
| 3 | (2012, on Matchstick Men) I think it's one of a handful of the best movies I've done. I think it's one of Nic Cage's top performances. Sam Rockwell and myself and Nic just loved that movie. It's a really good grown-up comedy. I just think the world of that. And to play the two realities at all times was very liberating. |
Facts
| # | Fact |
| --- | --- |
| 1 | Played U.S. President Calvin Coolidge in For Greater Glory: The True Story of Cristiada (2012). He has also played members of three Presidential Cabinets: Edwin Stanton in Lincoln (2012), George Tenet in W. (2008), and George Ball in 'Path to War (2002)(TV)'. |
| 2 | He was inducted into the Texas Film Hall of Fame on March 11, 2010 at their 10th anniversary awards ceremony. |
| 3 | Remains in close contact with his MacGyver (1985) co-star Richard Dean Anderson. |
| 4 | Accomplished pianist. |
| 5 | Was mistakenly cast for the Babylon 5 installment, Severed Dreams. The executive producer had actually wanted Everett McGill. Bruce McGill performed well, however, and the show remains a fan favorite. |
| 6 | Served as the honorary grand marshal in San Antonio on April 25, 2009. |
| 7 | Was in the first episode (as Weird Ernie) and last episode (as Al the Bartender) of the series "Quantum Leap". They were the only two episodes he guested on. |
| 8 | Has appeared in three different productions in which he played the supervisor (of one kind or another) of a time travel project: Quantum Leap (1989), Timecop (1994) and Star Trek: Voyager (1995). |
| 9 | His love of acting began on stage at Wilshire Elementary School in San Antonio, Texas. |
| 10 | His favorite roles to date have been Animal House (1978) and The Legend of Bagger Vance (2000). |
| 11 | Enjoys sailing. |
| 12 | Earned a B.F.A. in acting from The University of Texas at Austin, and later made his professional debut as a member of Rhode Island's Trinity Square Repertory Company, appearing in numerous theatrical productions. |
| 13 | Among his many theatrical affiliations are the Ensemble Studio Theatre in New York and the Kennedy Center for the Performing Arts and National Shakespeare Company in Washington, D.C. |
| 14 | Related to former Texas senator A. R. Babe Schwartz. |
Pictures
Movies
Actor
| Title | Year | Status | Character |
| --- | --- | --- | --- |
| Blue Bloods | 2016 | TV Series | Big Rick Wolf |
| Rizzoli & Isles | 2010-2016 | TV Series | Vince Korsak |
| Ride Along 2 | 2016 | | Lt. Brooks |
| Run All Night | 2015 | | Pat Mullen |
| American Dad! | 2011-2014 | TV Series | Judge |
| Ride Along | 2014 | | Lt. Brooks |
| Mr. Sophistication | 2013 | | Jerry Paar |
| Ben and Kate | 2013 | TV Series | Randy Fox |
| The Cleveland Show | 2009-2013 | TV Series | Lloyd Waterman / Mr. Waterman |
| Me Again | 2012 | | Big Earl |
| The Good Wife | 2012 | TV Series | Jeremy Breslow |
| Family Guy: Back to the Multiverse | 2012 | Video Game | Additional Voices (voice) |
| Lincoln | 2012 | | Edwin Stanton |
| Unconditional | 2012/IV | | Detective Miller |
| For Greater Glory: The True Story of Cristiada | 2012 | | President Calvin Coolidge |
| FDR: American Badass! | 2012 | | Louis |
| Apart | 2011/I | | Dr. Thomas Abner |
| No Ordinary Family | 2010 | TV Series | Allan Crane |
| Fair Game | 2010/I | | Jim Pavitt |
| Law & Order: Special Victims Unit | 2009 | TV Series | Gordon Garrison |
| Medium | 2009 | TV Series | Jerry Carlisle |
| Law Abiding Citizen | 2009 | | Jonas Cantrell |
| Columbia Ave. | 2009 | Short | Sam The Lawyer |
| Held Hostage | 2009 | TV Movie | Ben Summers |
| Obsessed | 2009 | | Joe Gage |
| The Perfect Game | 2009 | | Mr. Tanner |
| From Mexico with Love | 2009 | | Billy |
| Psych | 2009 | TV Series | Fire Chief Dan Trombly |
| W. | 2008/I | | George Tenet |
| Recount | 2008 | TV Movie | Mac Stipanovich |
| A Line in the Sand | 2008 | | Matty Kopac |
| Vantage Point | 2008 | | Phil McCullough |
| Kings of the Evening | 2008 | | Wilfred Cheedle |
| Area 57 | 2007 | TV Movie | Gen. Keller |
| The Lookout | 2007 | | Robert Pratt |
| Numb3rs | 2007 | TV Series | Austin |
| The Good Life | 2007 | | Frank Jones |
| Humble Pie | 2007 | | Mr. Grigoratus |
| Outlaw Trail: The Treasure of Butch Cassidy | 2006 | | Garrison |
| Valley of the Heart's Delight | 2006 | | Horace Walsh |
| Law & Order: Criminal Intent | 2006 | TV Series | Congressman Peter Bellingham |
| Behind Enemy Lines II: Axis of Evil | 2006 | Video | Gen. Norman T. Vance |
| Enemies | 2006 | TV Series | |
| Laws of Chance | 2006 | TV Series | |
| Slow Burn | 2005 | | Godfrey |
| Elizabethtown | 2005 | | Bill Banyon |
| Cinderella Man | 2005 | | Jimmy Johnston |
| Why Don't You Dance? | 2005 | Short | |
| Mercenaries: Playground of Destruction | 2005 | Video Game | Agent Mitchell Buford (voice) |
| Collateral | 2004 | | Pedrosa |
| Justice League | 2003 | TV Series | General McCormick |
| Runaway Jury | 2003 | | Judge Harkin |
| Matchstick Men | 2003 | | Chuck Frechette |
| Legally Blonde 2: Red, White & Blonde | 2003 | | Stanford Marks |
| Where Are They Now?: A Delta Alumni Update | 2003 | Video short | Daniel Simpson 'D-Day' Day |
| Live from Baghdad | 2002 | TV Movie | Peter Arnett |
| The Sum of All Fears | 2002 | | National Security Advisor Revell |
| Path to War | 2002 | TV Movie | George Ball, Undersecretary of State |
| Wolf Lake | 2001-2002 | TV Series | Willard Cates / Dr. Sokolov |
| CSI: Crime Scene Investigation | 2002 | TV Series | Jimmy Tadero |
| The Practice | 2002 | TV Series | Judge Charles Fleming |
| Ali | 2001 | | Bradley |
| Shallow Hal | 2001 | | Reverend Larson |
| 61* | 2001 | TV Movie | Ralph Houk |
| Exit Wounds | 2001 | | Frank Daniels |
| The Ballad of Lucy Whipple | 2001 | TV Movie | Jonas Scatter |
| Inside the Osmonds | 2001 | TV Movie | George Osmond |
| The Legend of Bagger Vance | 2000 | | Walter Hagen |
| Running Mates | 2000 | TV Movie | Sen. Mitchell Morris |
| Deep Core | 2000 | | Sam Dalton |
| Gideon's Crossing | 2000 | TV Series | Kirk Bales |
| Indiana Jones and the Infernal Machine | 1999 | Video Game | Agent Simon Turner, CIA (voice) |
| The Insider | 1999 | | Ron Motley |
| A Dog of Flanders | 1999 | | William |
| Star Trek: Voyager | 1999 | TV Series | Captain Braxton |
| The Magnificent Seven | 1999 | TV Series | Dicky O'Shea |
| Murder She Purred: A Mrs. Murphy Mystery | 1998 | TV Movie | Sheriff Rick |
| Ground Control | 1998 | | T.C. Bryant |
| Letters from a Killer | 1998 | | Brinker |
| Everything That Rises | 1998 | TV Movie | Alan Jamison |
| Lawn Dogs | 1997 | | Nash |
| I Am Weasel | 1997 | TV Series | Baboon's Dad / Santa |
| Spy Game | 1997 | TV Series | Andrei Dupchek |
| Rosewood | 1997 | | Duke Purdy |
| Dave's World | 1997 | TV Series | Mr. Holroyd |
| Mocking the Cosmos | 1996 | Short | Gorgan / Gordan |
| Courage Under Fire | 1996 | | McQuillan |
| Babylon 5 | 1996 | TV Series | Major Ed Ryan |
| Tracey Takes On... | 1996 | TV Series | Mr. Devine |
| Black Sheep | 1996 | | Neuschwander |
| Shadow of a Doubt | 1995 | TV Movie | Dr. Fred Williams |
| Live Shot | 1995 | TV Series | Joe Vitale |
| Perfect Alibi | 1995 | | Det. Spivak |
| Sweet Justice | 1995 | TV Series | Dakin Saunders / Saunders |
| The Good Old Boys | 1995 | TV Movie | City Marshall |
| Mr. Payback: An Interactive Movie | 1995 | Video Game | James Konklin |
| Home Improvement | 1995 | TV Series | Doug O'Brien |
| The Commish | 1994 | TV Series | Bob Ruffington |
| Timecop | 1994 | | Matuzak |
| Bakersfield P.D. | 1994 | TV Series | Captain Stocker |
| A Perfect World | 1993 | | Paul Saunders |
| Shameful Secrets | 1993 | TV Movie | Judge Ian Greenstein |
| Walker, Texas Ranger | 1993 | TV Series | Boone Waxwell |
| Family Dog | 1993 | TV Series | Martin Mahoney |
| Black Tie Affair | 1993 | TV Series | Hal Kempner |
| Cliffhanger | 1993 | | Treasury Agent |
| Quantum Leap | 1989-1993 | TV Series | Al the Bartender Weird Ernie |
| Black Widow Murders: The Blanche Taylor Moore Story | 1993 | TV Movie | Morgan |
| Play Nice | 1992 | | Captain Foxx |
| Desperate Choices: To Save My Child | 1992 | TV Movie | Dan Ryan |
| MacGyver | 1986-1992 | TV Series | Jack Dalton / 'The Great Sheldrake' |
| My Cousin Vinny | 1992 | | Sheriff Farley |
| Crash Landing: The Rescue of Flight 232 | 1992 | TV Movie | Flight Engineer Dudley Dvorak |
| The Last Boy Scout | 1991 | | Mike Matthews |
| Tales from the Crypt | 1991 | TV Series | Luigi "Lou" Paloma |
| The Perfect Tribute | 1991 | TV Movie | Lamon |
| Shoot First: A Cop's Vengeance | 1991 | TV Movie | Shifton |
| Davis Rules | 1991 | TV Series | Mike |
| Little Vegas | 1990 | | Harvey |
| Goodnight Sweet Wife: A Murder in Boston | 1990 | TV Movie | O'Meara |
| The Easter Story | 1990 | Video short voice | |
| The Flockens | 1990 | TV Movie | Philip Flocken |
| Let's Get Mom | 1989 | TV Movie | Bruce |
| Hardball | 1989 | TV Series | Dutch |
| Out Cold | 1989 | | Ernie |
| Three Fugitives | 1989 | | Charlie |
| Crime Story | 1987 | TV Series | Nathan Hill |
| End of the Line | 1987 | | Billy Haney |
| The Man Who Fell to Earth | 1987 | TV Movie | Vernon Gage |
| The Last Innocent Man | 1987 | TV Movie | Burt Matson |
| The Secret of My Succe$s | 1987 | | W. Shaw (uncredited) |
| American Playhouse | 1982-1987 | TV Series | Ernest Hemingway / Edward Philbrick / Reporter Blakely |
| No Mercy | 1986 | | Lieutenant Hall |
| Club Paradise | 1986 | | Dave the Fireman |
| As Summers Die | 1986 | TV Movie | V.D. Skinner |
| Wildcats | 1986 | | Dan Darwell |
| Miami Vice | 1985 | TV Series | Hank Weldon |
| Into the Night | 1985 | | Charlie |
| Silkwood | 1983 | | Mace Hurley |
| Tough Enough | 1983 | | Tony Fallon |
| The Ballad of Gregorio Cortez | 1982 | | Reporter Blakely |
| The Hand | 1981 | | Brian Ferguson |
| A Whale for the Killing | 1981 | TV Movie | Glenn |
| Semi-Tough | 1980 | TV Series | Billy Clyde Pucket |
| Delta House | 1979 | TV Series | Daniel Simpson Day (D-Day) |
| Animal House | 1978 | | Daniel Simpson Day |
| F.I.S.T. | 1978 | | Hitman (uncredited) |
| Handle with Care | 1977 | | Blood |
Soundtrack
| Title | Year | Status | Character |
| --- | --- | --- | --- |
| Family Guy | 2010 | TV Series performer - 1 episode | |
| Miami Vice | 1985 | TV Series performer - 1 episode | |
Thanks
| Title | Year | Status | Character |
| --- | --- | --- | --- |
| Tricks of the Trade: Making 'Matchstick Men' | 2004 | Video documentary special thanks | |
Self
| Title | Year | Status | Character |
| --- | --- | --- | --- |
| The 1st Annual Carney Awards | 2015 | | Himself |
| Run All Night: Shoot All Night | 2015 | Video documentary short | Himself |
| The Ultimate Guide to the Presidents | 2013 | TV Mini-Series | Himself - Narrator |
| W.: No Stranger to Controversy - Oliver Stone's George W. Bush | 2009 | Video short | Himself - George Tenet |
| Animal House: The Inside Story | 2008 | TV Movie | Himself |
| Big Break All-Star Challenge | 2006 | TV Special | |
| 17th Annual American Century Championship | 2006 | TV Mini-Series | Himself |
| 16th Annual American Century Championship | 2005 | TV Mini-Series | Himself |
| Tricks of the Trade: Making 'Matchstick Men' | 2004 | Video documentary | Himself - 'Chuck Frechette' (Audition Tape) |
| The Yearbook: An 'Animal House' Reunion | 1998 | Video documentary | Himself |
| Baby M | 1988 | TV Movie | Harold Cassidy |
Archive Footage
| Title | Year | Status | Character |
| --- | --- | --- | --- |
| Welcome to the Basement | 2015 | TV Series | Daniel Simpson Day / Edwin Stanton |
| Edición Especial Coleccionista | 2011 | TV Series | Daniel Simpson Day |
| What If...? | 2009 | TV Series | Voice Talent |
| Dangerous Dynasty: The Bush Legacy | 2009 | Video documentary short | Himself - George Tenet (uncredited) |
| MacGyver | 1991 | TV Series | Jack Dalton |
Awards
Nominated Awards
| Year | Award | Ceremony | Nomination | Movie |
| --- | --- | --- | --- | --- |
| 2013 | Gold Derby Award | Gold Derby Awards | Ensemble Cast | Lincoln (2012) |
Source:
IMDb
,
Wikipedia