• Bruce Weitz is an American former actor best known for his portrayal of Sergeant Michael 'Mick' Belker in the 1981-1987 series "Hill Street Blues".
• He won an Emmy for Outstanding Supporting Actor in a Drama Series for this role.
• He is married to Vivian Davis and has one son.
• He is a lover of animals, a fan of jazz and blues music, and enjoys traveling.
• As of September 2020, his net worth is estimated at over $18 million.

Known for movies
Short Info
| | |
| --- | --- |
| Spouse | Vivian Davis, Cecilia Hart |
| Fact | Attended Carnegie-Mellon University |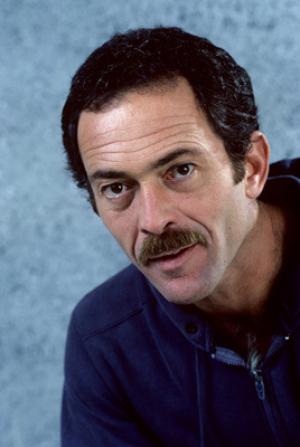 Who is actor Bruce Weitz, and is he dead?
Bruce Peter Weitz was born in Norwalk, Connecticut USA on 27 May 1943 – his zodiac sign is Gemini and he holds American nationality. He is a former actor, who is probably still best known for his portrayal of one of the lead characters Sergeant Michael 'Mick' Belker in the crime drama mystery series "Hill Street Blues" which aired from 1981 to 1987, created by Steven Bochco and Michael Kozoll, and also starred Daniel J. Travanti and Michael Warren. It follows the work and private lives of the people working for a police unit, and was a huge hit, winning 59 awards including three Golden Globes, while it was nominated for 109 other awards.
For his performance, Bruce was rewarded an Emmy for Outstanding Supporting Actor in a Drama Series.
Bruce retired from acting in 2013, and there are rumors circulating the internet about how he might have since died, however, these have been proven false – he is alive and well, and living with his family in Los Angeles, California.
Early life and education
Bruce was raised in Norwalk an only child, by his father Joseph Weitz who was the owner of a liquor store, and his mother Sybil Rubel who was a housewife.
Bruce grew up concentrating on his education, and was one of the best students at his high school; he was also very sporting as he played both tennis and basketball.
He was a member of the school's drama club too, and appeared in many plays performed there, but wasn't at that point interested in pursuing a career as an actor. Upon matriculation in 1961, he enrolled at Carnegie-Mellon University, from which he graduated with a Bachelor of Fine Arts degree in 1964, then in 1966 obtained his Master of Fine Arts degree.
He went on to train as an actor at Minneapolis' Guthrie Theatre, as well as at the Actor's Theatre in Louisville, but it wasn't until 1976 that he appeared in his first Broadway play – "Death of a Salesman".
Roles in TV series
Bruce has been credited with appearing in over 100 movies and TV series and we are about to mention some of his most notable performances in this article.
He made his debut TV series appearance in 1978, when cast to portray Robert Clark in the sitcom "Happy Days", which starred Ron Howard and Henry Winkler, and was a hit in the USA as it won 16 awards including three Golden Globes, while it was nominated for 19 other awards. In 1987, he was invited to play the lead character Jake McCaskey in the comedy series "Mama's Boy". which aired until 6 August 1988, and then in 1989, Bruce guested in the episode "Mercy Me" of the drama "Midnight Caller". He went on to play the supporting character Mike Urbanek in the comedy "Anything But Love", while the year 1994 saw him appear in the episode "The Fighter" of the fantasy series "Highlander: The Series".
In the following years Bruce appeared in single episodes of many series, such as the drama "The Byrds of Paradise" in 1994, the superhero series "The Batman: The Animated Series" in which he voiced Lock-up, and the science fiction drama "The X-Files" as Moe Bocks in the episode "Irresistible".
Bruce voiced both Luxor and Porg in the animated series "Aaahh!!! Real Monsters", and from 1996 to 1998 voiced Bruno Mannheim in the superhero series "Superman: The Animated Series". A few of his following notable performances were in the detective crime drama "NYPD Blue", the animated mini-series "The Wacky Adventures of Ronald McDonald: The Legend of Grimace Island" in which he voiced Blather in 1999, and the crime drama "Third Watch" in which he played Uncle Mike in 2002.
He was then invited to appear in five episodes of the critically acclaimed legal drama "Judging Amy" and the following years saw him appear in the episode "If Tomorrow Never Comes" of the medical drama "Grey's Anatomy", and the episode "Lost Boys" of the supernatural series "Ghost Whisperer" in 2005.
Three of his final roles in TV series before retiring from acting were in the episode "The Happy Place" of the procedural forensics crime drama "CSI: Crime Scene Investigation" in 2008, a single episode of the medical drama "General Hospital" in 2012, and three episodes of the soap opera "The Young and the Restless" in April 2013.
Roles in movies
Bruce made his debut film appearance in 1981, when he played Paul Snider in the biographical movie "Death of a Centerfold: The Dorothy Stratten Story", and in 1990 he was Dan Crawford in the thriller "Rainbow Drive".
1995 saw him play Hal MacGregor in the monster comedy film "Prehysteria!", and in the same year, Bruce portrayed Lieutenant Ricky Levine in the thriller drama "Her Hidden Truth", which starred Kellie Martin and Antonio Sabato Jr. and is about a young girl Billie Calhoun who is sent to a juvenile detention center after being accused of killing her family by setting the house on fire. In 1997, he appeared in the drama "Velocity Trap" while the following year saw him play a supporting role in the science fiction disaster movie "Deep Impact", which starred Elijah Wood, Morgan Freeman and Robert Duvall. A few of his following roles in movies were in the drama "Focus" and the action disaster thriller "Mach 2" both in 2001, and the action movie "Half Past Dead" in 2002.
#BruceWeitz was #Emmy-nominated 6 years in a row as Belker on HILL STREET BLUES, winning in 1984.

See him on GHOST WHISPERER — Today at 1pm ET on @getTV pic.twitter.com/oZszywJnkU

— getTV (@gettv) July 12, 2018
Three of Bruce's final roles in movies before retiring from acting were in the horror "Triloquist" in which he voiced Dummy in 2008, the independent movie "My Apocalypse" in which he starred as Jack Savage in 2008 as well and the comedy "Imps*" in 2009.
Wife Vivian Davis
Bruce met the late American actress Cecilia Hartin the late '60s ,and they married in a private ceremony in 1975, then divorced on 12 February 1982 (some sources claim that the two married in 1971 and divorced in 1980). Cecilia is still remembered for her roles in the TV series "Law & Order" and the drama series "The Runaways". She died from ovarian cancer at her home in Westport, Connecticut on 16 October 2016.
On 2 December 1986, Bruce married non-celebrity woman Vivian Davis, and they have been together to this day – not long after the wedding, Vivian gave birth to their son who has stayed away from media attention.
Bruce hasn't talked about any other women he might have been with, and as of September 2020, he is married to his second wife, and has one son.
Hobbies and other interests
Bruce liked his acting career partly because it made it possible for him to travel all around the US to shoot for his movies and TV series, and he was able to stay at some of the most expensive hotels! He has also been to many European countries for both work and pleasure, vacationing in cities such as Athens in Greece and Dubrovnik in Croatia.
He is a lover of animals with dogs being his favorites, and he has had three pet dogs since the launch of his acting career.
Bruce is a fan of jazz and blues music, and his two favorite performers are Nancy Sinatra and Aretha Franklin.
He has his own favorite actor and actress, who are Robert De Niro and Julia Roberts, while a few of his favorite movies are the trilogy "The Godfather", "Taxi Driver" and "The Sleepers".
Religion
There have been many rumors circulating the internet regarding which religion Bruce belongs to, but it's widely known that he is Jewish.
Net worth
Bruce's age is 77. He has short gray hair and brown eyes, his height is 5ft 8ins (1.73m) and he weighs around 150lbs (68kgs).
As of September 2020, his net worth has been estimated at over $18 million.
General Info
| | |
| --- | --- |
| Full Name | Bruce Weitz |
| Profession | Actor |
| Education | Carnegie Mellon University |
| Nationality | American |
Family
| | |
| --- | --- |
| Spouse | Vivian Davis, Cecilia Hart |
| Parents | Alvin Weitz, Sybil Weitz Rubel |
Accomplishments
| | |
| --- | --- |
| Awards | Primetime Emmy Award for Outstanding Supporting Actor in a Drama Series |
| Nominations | Golden Globe Award for Best Supporting Actor in a Series, Miniseries, or Motion Picture Made for Television, Primetime Emmy Award for Outstanding Supporting Actor in a Limited Series or a Movie, Primetime Emmy Award for Outstanding Guest Actor in a Drama Series, TV Land Favorite "Casual Friday" Cop ... |
| Movies | Half Past Dead, Deep Impact, Dinocroc, Though None Go with Me, Death of a Centerfold: The Dorothy Stratten Story, Mach 2, Joe and Max, The Dukes, Coyote Summer, Prehysteria!, Her Hidden Truth, Triloquist, No Place to Hide, Breaking the Surface: The Greg Louganis Story, El Cortez, Leona Helmsley: The... |
| TV Shows | The Byrds of Paradise, Anything but Love, Hill Street Blues, Mama's Boy |
Social profile links
Facts
| # | Fact |
| --- | --- |
| 1 | He made guest appearances on both Lois & Clark: The New Adventures of Superman (1993) and Superman (1996). |
| 2 | Made his Broadway debut understudying the roles of sons Happy and Biff in the George C. Scott production of "Death of a Salesman" (1976). |
| 3 | Father's name was Alvin and mother Sybil Weitz. |
| 4 | Trained at both Minneapolis' Guthrie Theater and Louisville's Actor's Theater after earning graduate and undergraduate degrees from the Carnegie Institute of Technology in Pittsburgh (MFA, 1966), |
| 5 | Best known for his scruffy, quirky-acting role as undercover cop Sgt. Michael "Mick" Belker in the 1980s TV series Hill Street Blues (1981) who tended to call all criminals "hairball," and whose canine instincts had him habitually growling, biting offenders and barking at other dogs. |
| 6 | Attended Carnegie-Mellon University |
| 7 | Honorary mayor of Reseda, California, USA. [2001] |
Pictures
Movies
Actor
| Title | Year | Status | Character |
| --- | --- | --- | --- |
| ER | 2003 | TV Series | Alderman John Bright |
| Doc | 2003 | TV Series | Gunny |
| No Place Like Home | 2002 | | Dalrymple |
| Half Past Dead | 2002 | | Lester McKenna |
| Third Watch | 2002 | TV Series | Uncle Mike |
| Joe and Max | 2002 | TV Movie | Mike Jacobs |
| Facing the Enemy | 2001 | | Lt. Carl Runyon |
| Shot | 2001/II | | Earl |
| The Weber Show | 2001 | TV Series | Art Blankey |
| Once and Again | 2001 | TV Series | Captain Patterson |
| Bull | 2000-2001 | TV Series | Edward Rufo |
| Mach 2 | 2001 | | Phil Jefferson |
| Walker, Texas Ranger | 2000 | TV Series | Captain Ryder |
| The West Wing | 2000 | TV Series | Senate Majority Leader |
| Chicken Soup for the Soul | 2000 | TV Series | Mr. Fineman |
| Gut Feeling | 1999 | | |
| Rocket Power | 1999 | TV Series | Longboarder |
| Velocity Trap | 1999 | | Capt. 'Turd' Fenner, FED 397 aka Atlantic |
| The Wacky Adventures of Ronald McDonald: The Legend of Grimace Island | 1999 | Video short | Blather (voice) |
| Fool's Gold | 1998 | | Sheriff Matson |
| Memorial Day | 1998 | | Jules / #1 |
| The Landlady | 1998 | | Pepper McAllen |
| Due South | 1998 | TV Series | Huck Bogart |
| Deep Impact | 1998 | | Stuart Caley |
| Profiler | 1998 | TV Series | Bill Porter |
| Superman | 1996-1998 | TV Series | Bruno 'Ugly' Mannheim |
| Shattered Illusions | 1998 | | Henry |
| One Hell of a Guy | 1998 | | Eddie |
| Breaking the Surface: The Greg Louganis Story | 1997 | TV Movie | Ron O'Brien |
| Coyote Summer | 1996 | | Snapper |
| NYPD Blue | 1996 | TV Series | Lawrence Curry |
| Sudden Terror: The Hijacking of School Bus #17 | 1996 | TV Movie | Lt. Dominick Caroselli |
| Sisters | 1996 | TV Series | Pug Finnegan |
| Cybill | 1996 | TV Series | Officer Bart Coleman |
| Justice for Annie: A Moment of Truth Movie | 1996 | TV Movie | Detective McAdams |
| The Legend of the Ruby Silver | 1996 | TV Movie | Bill McLean |
| Cops n Roberts | 1995 | | |
| Mixed Blessings | 1995 | TV Movie | Doctor |
| Her Hidden Truth | 1995 | TV Movie | Lt. Ricky Levine |
| Prehysteria! 3 | 1995 | Video | Hal MacGregor |
| Aaahh!!! Real Monsters | 1995 | TV Series | Luxor / Porg |
| Murder, She Wrote | 1995 | TV Series | Dr. Max Franklin |
| The O.J. Simpson Story | 1995 | TV Movie | Robert Shapiro |
| Sweet Justice | 1995 | TV Series | Hargrove |
| The X-Files | 1995 | TV Series | Agent Bocks |
| Batman: The Animated Series | 1994 | TV Series | Lock-Up Lyle Bolton |
| Lois & Clark: The New Adventures of Superman | 1994 | TV Series | Martin Snell |
| Dream On | 1994 | TV Series | Policeman |
| The Byrds of Paradise | 1994 | TV Series | Dr. Murray Rubinstein |
| Windrunner | 1994 | | Coach Woodhouse |
| Molly & Gina | 1994 | | Paymer |
| Duckman: Private Dick/Family Man | 1994 | TV Series | Mad Bomber |
| Highlander | 1994 | TV Series | Tommy Sullivan |
| The Liars' Club | 1993 | | Jack |
| Nick's Game | 1993 | TV Movie | Alex |
| Civil Wars | 1993 | TV Series | Bernard Ryman |
| No Place to Hide | 1992 | | Captain Nelson Silva |
| Anything But Love | 1991-1992 | TV Series | Mike Urbanek |
| Babe Ruth | 1991 | TV Movie | Miller Huggins |
| Leona Helmsley: The Queen of Mean | 1990 | TV Movie | Joseph Lubin |
| Rainbow Drive | 1990 | TV Movie | Dan Crawford |
| The Ray Bradbury Theater | 1990 | TV Series | Albert Brock |
| Fair Game | 1989 | TV Movie | Joe Maples |
| The Hitchhiker | 1989 | TV Series | Ray |
| Midnight Caller | 1989 | TV Series | Ed Adderly |
| A Cry for Help: The Tracey Thurman Story | 1989 | TV Movie | Burton Weinstein |
| A Deadly Silence | 1989 | TV Movie | Det. McCready |
| The Twilight Zone | 1989 | TV Series | Simon Foster |
| Mama's Boy | 1987-1988 | TV Series | Jake McCaskey |
| Matlock | 1987 | TV Series | Lt. Jim Manning |
| If It's Tuesday, It Still Must Be Belgium | 1987 | TV Movie | Martini |
| Hill Street Blues | 1981-1987 | TV Series | Sgt. Mick Belker |
| A Reason to Live | 1985 | TV Movie | Bob Cousins |
| Saturday Night Live | 1982 | TV Series | Sgt. Mick Belker |
| Catalina C-Lab | 1982 | TV Movie | Dr. Matt Jennings |
| Death of a Centerfold: The Dorothy Stratten Story | 1981 | TV Movie | Paul Snider |
| Every Stray Dog and Kid | 1981 | TV Movie | |
| Paris | 1979 | TV Series | Haggart |
| The White Shadow | 1979 | TV Series | Joe Kelly |
| Happy Days | 1978 | TV Series | Robert |
| The Private Files of J. Edgar Hoover | 1977 | | Voice on Tape |
| Quincy M.E. | 1977 | TV Series | Boyd |
| The CBS Festival of Lively Arts for Young People | 1977 | TV Series | |
| Ryan's Hope | 1976 | TV Series | ADA Benjamin Levine |
| Columbo | 1975 | TV Series | Cook |
| The Young and the Restless | 2013 | TV Series | Barry |
| General Hospital | 2007-2012 | TV Series | Anthony Zacchara Johnny Zacchara |
| Lie to Me | 2010 | TV Series | Leo O'Sullivan |
| CSI: Crime Scene Investigation | 2008 | TV Series | Leon Slocomb |
| My Apocalypse | 2008/I | | Jack Savage |
| Triloquist | 2008 | | Dummy (voice) |
| Dexter | 2007 | TV Series | Lenny Asher |
| The Metrosexual | 2007 | | Lou Bremer |
| The Dukes | 2007 | | Toulio |
| El Cortez | 2006 | | Popcorn |
| Though None Go with Me | 2006 | TV Movie | Will Bishop |
| Ghost Whisperer | 2005 | TV Series | Tobias Northrop |
| Grey's Anatomy | 2005 | TV Series | Edward Levangie |
| JAG | 1997-2004 | TV Series | Hank Olin / Chief Petty Officer Paul Bauwer |
| Dinocroc | 2004 | | Dr. Campbell |
| Sue Thomas: F.B.Eye | 2004 | TV Series | Wes Kenner |
| The $cheme | 2003 | | Xavier Felix |
| The Practice | 2003 | TV Series | D.A. Robert Webb |
| Judging Amy | 2002-2003 | TV Series | Martin |
Producer
| Title | Year | Status | Character |
| --- | --- | --- | --- |
| El Cortez | 2006 | associate producer | |
Sound Department
| Title | Year | Status | Character |
| --- | --- | --- | --- |
| Mr. North | 1988 | ultra stereo consultant | |
Soundtrack
| Title | Year | Status | Character |
| --- | --- | --- | --- |
| Triloquist | 2008 | performer: "Get Along Little Dummies" | |
Self
| Title | Year | Status | Character |
| --- | --- | --- | --- |
| The History of Hill Street | 2011 | Video documentary | Himself |
| The 50 Greatest Television Dramas | 2007 | TV Movie documentary | Himself |
| Inside TV Land: Cops on Camera | 2002 | TV Movie documentary | Himself |
| Entertainment Tonight Presents: Hill Street Blues - Behind the Badge | 2000 | TV Movie documentary | Himself |
| The 50th Annual Primetime Emmy Awards | 1998 | TV Special | Himself |
| The Earth Day Special | 1990 | TV Special | Himself (uncredited) |
| The 40th Annual Primetime Emmy Awards | 1988 | TV Special | Himself - Nominee: Outstanding Supporting Actor in a Miniseries or a Special |
| Baby M | 1988 | TV Movie | Rick Whitehead |
| Macy's Thanksgiving Day Parade | 1987 | TV Movie | Himself |
| The 13th Annual People's Choice Awards | 1987 | TV Special | Himself - Accepting Award for Favourite Television Drama Program |
| The 38th Annual Primetime Emmy Awards | 1986 | TV Special | Himself - Nominee: Outstanding Supporitng Actor in Drama Series |
| The Tonight Show Starring Johnny Carson | 1985 | TV Series | Himself |
| Night of 100 Stars II | 1985 | TV Movie | Himself |
| Star Search | 1984 | TV Series | Himself - Introducer |
| Macy's Thanksgiving Day Parade | 1984 | TV Special | Himself |
| The 36th Primetime Emmy Awards | 1984 | TV Special | Himself - Winner: Outstanding Supporting Actor in a Drama Series |
| The 10th Annual People's Choice Awards | 1984 | TV Special | Himself - Accepting Award for Favourite TV Dramatic Program |
| The 35th Annual Primetime Emmy Awards | 1983 | TV Special | Himself - Nominated: Outstanding Supporting Actor in a Drama Series |
| Battle of the Network Stars XIV | 1983 | TV Special | Himself - NBC Team Captain |
| The 34th Annual Primetime Emmy Awards | 1982 | TV Special | Himself - Nominated: Outstanding Supporting Actor in a Drama Series |
| Battle of the Network Stars XII | 1982 | TV Special | Himself - NBC Team |
| The 8th Annual People's Choice Awards | 1982 | TV Special | Himself - Accepting Award for Favourite Overall New TV Program |
| The Regis Philbin Show | 1981 | TV Series | Himself |
| The 33rd Annual Primetime Emmy Awards | 1981 | TV Special | Himself - Nominee: Outstanding Supporting Actor in a Drama Series |
Archive Footage
| Title | Year | Status | Character |
| --- | --- | --- | --- |
| Imps* | 2009 | | Larry (segment "Worst Fears") |
| Half Past Dead 2 | 2007 | Video | Lester McKenna |
Awards
Won Awards
| Year | Award | Ceremony | Nomination | Movie |
| --- | --- | --- | --- | --- |
| 1985 | Q Award | Viewers for Quality Television Awards | Best Supporting Actor in a Quality Drama Series | Hill Street Blues (1981) |
| 1984 | Primetime Emmy | Primetime Emmy Awards | Outstanding Supporting Actor in a Drama Series | Hill Street Blues (1981) |
Nominated Awards
| Year | Award | Ceremony | Nomination | Movie |
| --- | --- | --- | --- | --- |
| 2005 | TV Land Award | TV Land Awards | Favorite "Casual Friday" Cop | Hill Street Blues (1981) |
| 1990 | Primetime Emmy | Primetime Emmy Awards | Outstanding Guest Actor in a Drama Series | Midnight Caller (1988) |
| 1988 | Primetime Emmy | Primetime Emmy Awards | Outstanding Supporting Actor in a Miniseries or a Special | Baby M (1988) |
| 1986 | Golden Globe | Golden Globes, USA | Best Performance by an Actor in a Supporting Role in a Series, Mini-Series or Motion Picture Made for TV | Hill Street Blues (1981) |
| 1986 | Primetime Emmy | Primetime Emmy Awards | Outstanding Supporting Actor in a Drama Series | Hill Street Blues (1981) |
| 1985 | Golden Globe | Golden Globes, USA | Best Performance by an Actor in a Supporting Role in a Series, Mini-Series or Motion Picture Made for TV | Hill Street Blues (1981) |
| 1985 | Primetime Emmy | Primetime Emmy Awards | Outstanding Supporting Actor in a Drama Series | Hill Street Blues (1981) |
| 1983 | Primetime Emmy | Primetime Emmy Awards | Outstanding Supporting Actor in a Drama Series | Hill Street Blues (1981) |
| 1982 | Primetime Emmy | Primetime Emmy Awards | Outstanding Supporting Actor in a Drama Series | Hill Street Blues (1981) |
| 1981 | Primetime Emmy | Primetime Emmy Awards | Outstanding Supporting Actor in a Drama Series | Hill Street Blues (1981) |
Source:
IMDb
,
Wikipedia