• Shemar Moore is an American actor known for his portrayal of Malcolm Winters in the series 'The Young and the Restless'.
• He has been nominated for around 20 awards, winning 7 Image Awards and a Daytime Emmy Award.
• He has been linked to 13 famous actresses and singers, such as Halle Berry and Ashley Scott.
• He is active physically and enjoys travelling, animals, and movies.
• As of November 2020, his net worth is estimated to be over $22 million.

Known for movies
Short Info
| | |
| --- | --- |
| Net Worth | $12 million |
| Date Of Birth | April 20, 1970 |
| Fact | His mother, a math teacher, moved the family to Denmark when Shemar was 6 months old for about 3 years. After that they lived in Bahrain until Shemar was about 6 years old where he attended a British private school. |
| Payments | Earned $175,000 per episode from Criminal Minds (2005) |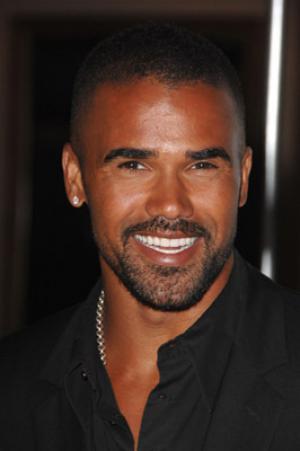 Shemar Moore Wiki Bio
Shemar Franklin Moore was born in Oakland, California USA, on 20 April 1970 – his zodiac sign is Taurus and he holds American nationality. He is an actor who might be known best for his portrayal of Malcolm Winter in the romantic drama series "The Young and the Restless", created by Lee Phillip Bell and William J. Bell, and which starred Doug Davison, Eric Braeden and Peter Bergman. The story follows the lives of the two Newman and Abbott clans, living in Genoa City. Shemar was a member of the main cast from 1994 to 2005, while the series has been running since 1973, now counting over 12000 episodes, and having won 293 awards while being nominated for 710 others.
Car selfie (at a stop light…. shhhhhhh 🤫) DAY ONE of HONDO/SWAT shooting SEASON 4… DONE!! …. the gang is back together and GETTING IT DONE!!!! 🤩😎🔥🔥🔥🔥🔥🔥

Posted by Shemar Moore on Thursday, August 6, 2020
Childhood and education
Shemar Moore was raised an only child by his African-American father Sherrod Moore who was a doctor, and his mother Marilyn Wilson who was a math teacher before becoming a business consultant.
Because of racism and other problems, Shemar and his mother moved to Europe before returning to Chico in California in 1977. He attended Gunn High School located in Palo Alto, and then enrolled at Santa Clara University from which he graduated with a Bachelor's degree in communications in 1992. It was only after graduation that Shemar became interested in acting – while attending college he was into sports, and played football, basketball and wrestled.
Roles in TV series
Shemar made his debut TV series appearance in 1995, when cast to play Jon Marc in the episode "The Last Temptation" of the sitcom "Living Single", then went on to appear in single episodes of many series, such as the sitcom "The Jamie Foxx Show", the comedy "The Nanny", and another sitcom "Arliss".
In 1999, he was invited to play Ty in the episode "Won't Power" of the sitcom "Malcolm & Eddie", which starred Malcolm-Jamal Warner, Eddie Griffin and Karen Malina White, and is about the responsible man Malcolm who starts living with the tow truck driver Eddie – the series was nominated for three awards.
The year 2002 saw Shemar portray the lead character Jesse Reese in the action science fiction drama "Birds of Prey", which also starred Ashley Scott, Dina Meyer and Rachel Skarsten, and is about the three people who have taken over Batman's place: The Huntress, Oracle and The Black Canary. From 2005 to 2017, Shemar played Derek Morgan, one of the lead characters in the mystery crime drama "Criminal Minds", which was a big success winning 23 awards while being nominated for 35 others, including three Primetime Emmys.
One of his most recent roles in TV series has been in the crime action drama "S.W.A.T.", in which he's been starring as Sergeant Daniel 'Hondo' Harrelson since 2017.
Roles in movies
Shemar made his debut film appearance in 1997, when cast to play Chris in the romantic comedy "Hav Plenty", and a few of his following roles were in the 1998 action movie "Butter", the 2001 romantic comedy "The Brothers", and the 2004 erotic thriller "Motives".
In 2005, he was invited to play Trent, one of the lead characters alongside Kelly Rowland and Duane Martin in the romantic comedy musical "The Seat Filler", while the same year saw him star in the romantic comedy drama "Diary of a Mad Black Woman".
Shemar is also a voice actor, having voiced Victor Stone and Cyborg in two animated superhero movies "Justice League: War" and "Justice League: Throne of Atlantis", and voicing the two again in "The Death of Superman", "Reign of the Superman" and "Justice League Dark: Apokolips War".
One of his most recent roles in movies has been in the romantic comedy "The Bounce Back", in which he played the lead character Matthew Taylor.
Awards
Shemar has been nominated for around 20 awards, most of which have been for his performance in "The Young and the Restless" – he has won seven Image Awards and one Daytime Emmy Award for the series, and has also won an Image Award for Outstanding Actor in a Drama Series for his performance in "Criminal Minds".
Most recently, in 2016 Shemar was nominated for a People's Choice Award for Favorite Crime Drama TV Actor, also for "Criminal Minds".
Love life and wife
Shemar is quite open when it comes to talking about his love life, and has been linked to 13 famous actresses and singers.
In 1993, he had a short affair with American actress Bobbie Phillips, and then went on to date the famous American singer Toni Braxton for around a year, before the two split for unknown reasons in mid-1995. Shemar was then in a relationship with Lela Rochon, an American actress known for her portrayal of Robin Stokes in the romantic movie "Waiting to Exhale", but they were together for only two months before he started seeing Halle Berry, a famous American actress and model – Shemar seemed not to be interested in long-term relationship as all of these lasted for one year the most.
After breaking up with Halle in 1998, in 2000 he started dating Canadian actress and stunt performer Sharlene Royer.
From mid-2002 to late 2003, Shemar was in a relationship with Ashley Scott, an actress and a model known for having voiced Maria Miller in the video game "The Last of Us", then dated Kimberly Elise, another actress, from 2004 to 2005. It's rumored that Shemar had affairs with both Victoria Rowell (actress) and Gabrielle Richens (model) in 2006.
The year 2007 saw him date Lauriane Gilliéron, a Swiss actress, and after breaking up with her after only a month, Shemar allegedly remained single – or at least publicly unattached – for the following seven years.
In 2014, he dated the Instagram star Lauren Wood, but by the end of the year had started seeing famous soccer player Shawna Gordon.
From early 2018 to 2019, Shemar was in a relationship with Anabelle Acosta, an American-Cuban actress known for her portrayal of Annabella in the series "Ballers".
Although there are rumors circulating the internet that Shemar is today a married man and has a wife, these haven't been confirmed as there is no supporting evidence. So, as of November 2020, he is single, hasn't married and doesn't have children.
Hobbies and other interests
Shemar has been physically active since his teenage years, and even today has several training sessions at the gym each week, and is following a special diet, designed for him by his nutritionist – Shemar's shirtless body has been featured on the cover page of around 18 magazines.
He likes to travel, and has been all around the US for both work and pleasure, while he's also been to several European countries such London, Greece and Spain.
He is a lover of animals and has a pet dog, while his favorite animals are lions.
Shemar has his own favorite actors and actresses, some of whom are Denzel Washington, Robert De Niro and Angelina Jolie, while a few of his favorite movies are "Enemy of the State", the trilogy "The Godfather" and "Lara Croft: Tomb Raider – the Cradle of Life".
Age, height and net worth
Shemar's age is 50. He has short black hair and brown eyes, his height is 6ft 1in (1.85m) and he weighs around 185lbs (84kgs).
As of November 2020, his net worth has been estimated at over $22 million.
General Info
| | |
| --- | --- |
| Full Name | Shemar Moore |
| Net Worth | $12 million |
| Date Of Birth | April 20, 1970 |
| Height | 1.85 m |
| Weight | 85 kg |
| Profession | Film producer, Actor, Fashion Model |
| Education | Gunn High School, Santa Clara University |
| Nationality | American |
Family
| | |
| --- | --- |
| Parents | Sherrod Moore, Marilyn Wilson |
| Siblings | Romeo Moore, Shenon Moore, Sheburra Moore, Kosheno Moore |
Accomplishments
| | |
| --- | --- |
| Awards | NAACP Image Award for Outstanding Actor in a Drama Series, Daytime Emmy Award for Outstanding Supporting Actor in a Drama Series, NAACP Image Award for Outstanding Actor in a Daytime Drama Series |
| Nominations | People's Choice Award for Favorite Crime Drama TV Actor, NAACP Image Award for Outstanding Actor in a Motion Picture, Daytime Emmy Award for Outstanding Younger Actor in a Drama Series |
| Movies | The Bounce Back, The Brothers, Diary of a Mad Black Woman, Motives, Justice League vs. Teen Titans, Kill Me, Deadly, Justice League: War, The Seat Filler, Butter, How to Marry a Billionaire, Chasing Alice, Hav Plenty, Motives 2, Mama Flora's Family, Reversible Errors, Greener |
| TV Shows | Soul Train, Birds of Prey, South Beach, Criminal Minds, The Young and the Restless |
Social profile links
Salary
Quotes
| # | Quote |
| --- | --- |
| 1 | Hopefully when you see the movie, Maybe you don't have the Orlando in your life, but you know that guy. He goes to church. He's down the street. He's one of the boys at the schoolyard. They exist. |
| 2 | What I love about 'Criminal Minds' is that Morgan is an ex-marine, ex-SWAT. To do those things you have to be a pretty badass dude. It's a great incentive to stay in shape. |
| 3 | Orlando's a part of me. The next guy's a part of me. And the next guy's a part of me. That's all I'm trying to do, is tell cool stories that people can relate to. |
| 4 | I know that on my own sites, a picture of me with my mom or me with my dog does well, but when I put up a picture of myself shirtless, it does get a little crazy. |
| 5 | But I got drafted out of high school, and my mother wasn't having it. She was like, you're not about to think that you can just play ball, because if you get hurt, you're going to be out of luck. |
| 6 | Whether it's because of how somebody looks or because of what they're wearing, you kind of assess a person in the first five minutes before they even speak. |
| 7 | Acting is therapeutic. I say I'm not shy, but... Acting is a very vulnerable experience, and you've got to be really confident to put yourself out there to be judged. |
| 8 | There are days when I feel confident, and I feel like, 'OK, this outfit looks nice, I look good, I'm in shape.' But I'm never going to walk out the house trying to be sexy, because that to me is cheesy and not attractive. |
| 9 | Because I could throw so hard when I got to college, they made me a pitcher. If I had to it all over again, I would have stuck to playing in the outfield. I loved running. I can catch everything in the outfield. I could throw people out from the fence. |
| 10 | Well, you can't compete with a six foot five man in a wig. |
| 11 | And a lesson in this movie is dig beneath the surface. And so with my words, with my character, I purposely created a character that was away from how you've known me thus far in my career. |
| 12 | I hosted Soul train but I listen to everything. |
| 13 | I got rock in me. |
| 14 | Kim Kardashian is a major player coming off of a reality show, and nobody can turn a blind eye to what she's accomplished, no matter how you see her. |
| 15 | I'm a drama guy. |
| 16 | It's no accident that I'm not married and don't have kids yet. |
| 17 | I admire Brad Pitt, honestly, just because of how he started and the obstacles he had to overcome to have the career that he's had. |
| 18 | I could run, but I was throwing 93 mph coming out of high school. |
| 19 | Each morning needs to start with a good sweat. I'm either working out at home or on set, depending on my call time. |
| 20 | I got country music in me. |
| 21 | I don't want to be an old dad. |
| 22 | I like to make money; I like to have nice things. But I love to act; I love to tell stories. |
| 23 | Denzel has been that leading man, but it took him a while to get to Training Day and Hurricane Carter. |
| 24 | I always speak so highly of my mom because she's my partner in crime, and none of this would be possible without her love and support. Always have to make time for Mom. |
| 25 | But there are still good shows like 24, Boomtown and the Wire, the Shield. |
| 26 | Now that I've established myself in a drama, I'm plugging away, trying to get the attention of people who do the independent movies and the features. |
| 27 | When I do tie the knot, it will be one time, for good. |
| 28 | It's no accident that I'm not married and don't have kids yet. Because, despite what I've achieved in my career, I'm always wondering when somebody's gonna tap me on the shoulder and say, 'OK, the gig is up.' |
| 29 | You know, I don't play the race card a lot. I'm half-black, half-white, and I'm proud of - my skin is brown. The world sees me as a black man, but my mother didn't raise me as a black man. She didn't raise me as a white guy. |
| 30 | But because I could throw so hard when I got to college they made me a pitcher. |
| 31 | Acting is therapeutic. |
| 32 | I'm not saying that I am all of my characters, but for me to bring a character to life, you've got to be able to find your own truth. |
| 33 | Television is in a different time because of reality television, so it's not as exciting. |
| 34 | I still have shy qualities but nobody would believe that, just because we're in the forefront and I can talk a lot of mess and I can run my mouth. |
| 35 | I think because people are passing - people that we are aware of are passing at - I don't say a great pace, but it seems like people are dropping, and I think it's just making - there's a consciousness and there's sensitivity to it. |
| 36 | Baseball player. Yeah, that was my dream before acting, or alongside acting. |
| 37 | I don't see myself as a 'black actor,' I'm just Shemar Moore the actor. I'm very proud to be black, but I'm just as much black as I am white. |
| 38 | After eight years on 'Young and the Restless' and eight years on 'Criminal Minds,' I'm ready for that next phase of my career. |
| 39 | I say I'm not shy, but... Acting is a very vulnerable experience, and you've got to be really confident to put yourself out there to be judged. |
| 40 | Let a woman have her place, because as you provide foundation for her, she provides a foundation for you. And through that vulnerability comes strength. |
| 41 | That's because I didn't have to work with Madea. I only had to work with Madea once, and that was at the barbecue and I didn't have to get close to her. |
| 42 | I wanna chase down Denzel Washington, Jamie Foxx, Will Smith. I would love to start my film career. |
| 43 | No week is ever the same in my world! An average week in my life changes based on my shooting schedule, if I'm promoting a project, or anything else I have going on. |
| 44 | It was truly a lesson in don't take something at face value. You know, so many of us do in life. Whether it's because of how somebody looks or because of what they're wearing or what have you, you kind of assess a person in the first five minutes before they even speak. |
| 45 | I'm raised by a single mom and didn't have pops around for the most part of my life. And she, by any means necessary, gave me the best opportunities that she knew how to give me. |
| 46 | We never get enough of falling in love and believing in love. |
| 47 | Celebrities have more influence to be able to reach out to people, but people are becoming famous on Facebook and social media every day. |
| 48 | I'm not a machine. I get really motivated, then I fall off the wagon and want to eat Chinese food and sit on my couch and gain five or 10 pounds! |
| 49 | I'm very proud to be black, but I'm just as much black as I am white. But I want tell stories that everybody can relate to, so I don't care who's opposite me. |
| 50 | I want a partner in crime and a Bonnie to my Clyde. I've just been so focused on my career. Women don't like being number two, so I've been glad to keep my distance so I could focus on me, get my life together and take care of my mom without disappointing the woman I love. |
| 51 | I do like working out. I feel my best when I work out, but you know, I'm human. I like to ride my bicycle and lift weights and hike. When I am diligently working out, ideally, I like to work out four days a week. If I can do that, I feel good about myself. |
| 52 | Although I have a lot of close female friends in my life, my number one is still my mom. Without her, I wouldn't have the values that I have and see the world the way that I do today. She taught me how to appreciate and respect women. She taught me chivalry and how to love a woman and respect their feelings and emotions. |
| 53 | I could describe my career in two words: who knew. I was on the path to becoming a professional baseball player, but I got injured in college. When I decided to move out to L.A. to try acting, nobody was betting on me, not even my family. But it's always been that way for me; nothing has come easy. |
Facts
| # | Fact |
| --- | --- |
| 1 | Once revealed on Ellen that in high school he and his friends referred to his curly long hair in the back as "Curls for the Girls!". |
| 2 | He presented Susan Lucci with her very first (and so far only) Daytime Emmy award for her 19th nomination. After reading the card and before announcing her name, he shouted "The streak is over!". |
| 3 | Attended Henry M. Gunn High School in Palo Alto, California: Class of 1988. |
| 4 | His mother, a math teacher, moved the family to Denmark when Shemar was 6 months old for about 3 years. After that they lived in Bahrain until Shemar was about 6 years old where he attended a British private school. |
| 5 | His mother is Caucasian and his father is African American. |
| 6 | Was a Weakest Link (2001) contestant and was voted off. |
| 7 | Nephew of a high school teacher, Stephen Wilson of Watertown High School in Watertown Massachussetts. |
| 8 | Graduated from Santa Clara University where he majored in communications and played varsity baseball. |
Pictures
Movies
Actor
| Title | Year | Status | Character |
| --- | --- | --- | --- |
| The Bounce Back | 2016 | completed | Matthew Taylor |
| Justice League vs. Teen Titans | 2016 | Video | Cyborg (voice) |
| Criminal Minds | 2005-2016 | TV Series | Derek Morgan |
| Kill Me, Deadly | 2015 | | Bill the Piano Player |
| Justice League: Throne of Atlantis | 2015 | Video | Cyborg (voice) |
| The Young and the Restless | 1994-2014 | TV Series | Malcolm Winters |
| Justice League: War | 2014 | Video | Cyborg Victor Stone (voice) |
| Motives 2 | 2007 | Video | Emory Simms |
| Diary of a Mad Black Woman | 2005 | | Orlando |
| Greener | 2004 | | Ricky Johnson |
| The Seat Filler | 2004 | | Trent |
| Reversible Errors | 2004 | TV Movie | Collins Farwell |
| Half & Half | 2004 | TV Series | Amani Love |
| Motives | 2004 | Video | Emery Simms |
| Nikki and Nora | 2004 | TV Movie | |
| Birds of Prey | 2002-2003 | TV Series | Jesse Reese |
| Chasing Alice | 2003 | TV Movie | |
| The Brothers | 2001 | | Terry White |
| Box Marley | 2000 | | |
| How to Marry a Billionaire: A Christmas Tale | 2000 | TV Movie | Jason Hunt |
| Celebrity | 2000 | TV Movie | Zeke |
| Malcolm & Eddie | 1999 | TV Series | Ty |
| For Your Love | 1999 | TV Series | Dakota Collins |
| Moesha | 1999 | TV Series | Earl Thomas |
| Butter | 1998 | | Freddy Roland |
| Chicago Hope | 1998 | TV Series | Bobby Barrett |
| Mama Flora's Family | 1998 | TV Mini-Series | Lincoln Fleming |
| Hav Plenty | 1997 | | Chris |
| Arli$$ | 1997 | TV Series | Sammy Stilton |
| The Nanny | 1997 | TV Series | Shemar Moore |
| The Jamie Foxx Show | 1996 | TV Series | Elister |
| Living Single | 1995 | TV Series | Jon Marc |
Producer
| Title | Year | Status | Character |
| --- | --- | --- | --- |
| The Bounce Back | 2016 | executive producer completed | |
Self
| Title | Year | Status | Character |
| --- | --- | --- | --- |
| Steve Harvey | 2016 | TV Series | Himself |
| Criminal Minds - Season 11: The Dirty Eleven | 2016 | Video short | Himself |
| Criminal Minds - Season 11: To Derek, with Love | 2016 | Video short | Himself |
| The 43rd Annual Daytime Emmy Awards | 2016 | TV Movie | Himself - Presenter: Outstanding Drama Series |
| Entertainment Tonight | 2006-2016 | TV Series | Himself / Himself - The Bounce Back / Himself - Criminal Minds |
| Hollywood Game Night | 2016 | TV Series | Himself - Celebrity Player |
| The 42nd Annual People's Choice Awards | 2016 | TV Movie | Himself |
| The Talk | 2011-2015 | TV Series | Himself - Guest |
| Hollywood Health Report | 2015 | TV Series | Himself |
| Criminal Minds: Season 10 - Criminal Minds Top Ten | 2015 | Short | Himself |
| The 42nd Annual Daytime Emmy Awards | 2015 | TV Movie | Himself |
| Ellen: The Ellen DeGeneres Show | 2006-2015 | TV Series | Himself - Guest / Himself - Guest DJ |
| The 46th Annual NAACP Image Awards | 2015 | TV Special | Himself - Winner |
| Criminal Minds: Season 9 - Eyes Only | 2014 | Video documentary short | Himself |
| The Arsenio Hall Show | 2013-2014 | TV Series | Himself - Guest |
| 45th NAACP Image Awards | 2014 | TV Movie documentary | Himself |
| That's My Entertainment: Red Carpet of Justice League WAR | 2014 | TV Movie | Himself |
| The 40th Annual People's Choice Awards | 2014 | TV Special | Himself |
| The Queen Latifah Show | 2013 | TV Series | Himself - Guest |
| The 65th Primetime Emmy Awards | 2013 | TV Special | Himself - Backstage Presenter |
| Watch What Happens: Live | 2013 | TV Series | Himself |
| Choc'late Soldiers from the USA | 2013 | Documentary | Himself (voice, rumored) |
| The 39th Annual People's Choice Awards | 2013 | TV Special | Herself |
| CBS Cares | 2006-2013 | TV Series | Himself |
| Criminal Minds Season 7: Fireside Chat with Matthew Gray Gubler | 2012 | Video documentary short | Derek Morgan |
| Criminal Minds Season 7: Minds' Eye - Bloodlust | 2012 | Video documentary short | Derek Morgan |
| Criminal Minds Season 7: Minds' Eye - Devil Inside | 2012 | Video documentary short | Derek Morgan |
| Criminal Minds Season 7: Minds' Eye - Implosion | 2012 | Video documentary short | Derek Morgan |
| Criminal Minds Season 7: Minds' Eye - The Fall | 2012 | Video documentary short | Derek Morgan |
| Criminal Minds Season 7: Minds' Eye - Too Big to Fail | 2012 | Video documentary short | Derek Morgan |
| Criminal Minds Season 7: Minds' Eye - Twisted | 2012 | Video documentary short | Derek Morgan |
| Criminal Minds Season 7: Seven Stories | 2012 | Video documentary short | Derek Morgan |
| Criminal Minds Season 7: Wedding Toasts | 2012 | Video documentary short | Derek Morgan |
| Criminal Minds Season 6: Crime Scene - Death Cab | 2011 | Video documentary short | Derek Morgan |
| Criminal Minds Season 6: Crime Scene - Devil in the Details | 2011 | Video documentary short | Derek Morgan |
| Criminal Minds Season 6: Crime Scene - Love Is Explosive | 2011 | Video documentary short | Derek Morgan |
| Criminal Minds Season 6: Crime Scene - The Deep End | 2011 | Video documentary short | Derek Morgan |
| Criminal Minds Season 6: From Script to Screen - Agent Down | 2011 | Video documentary short | Derek Morgan |
| Criminal Minds Season 6: Secrets - Making of Criminal Minds | 2011 | Video documentary short | Derek Morgan |
| The 38th Annual Daytime Emmy Awards | 2011 | TV Special | Himself - Presenter |
| The Mo'Nique Show | 2010 | TV Series | Himself - Guest |
| Criminal Minds Season 5: Case Files - Break | 2010 | Video documentary short | Derek Morgan |
| Criminal Minds Season 5: Case Files - Dante | 2010 | Video documentary short | Derek Morgan |
| Criminal Minds Season 5: Case Files - Darkness | 2010 | Video documentary short | Derek Morgan |
| Criminal Minds Season 5: Case Files - Deserted | 2010 | Video documentary short | Derek Morgan |
| Criminal Minds Season 5: Case Files - Grim | 2010 | Video documentary short | Derek Morgan |
| Criminal Minds Season 5: Case Files - Subjects Unknown | 2010 | Video documentary short | Derek Morgan |
| Criminal Minds Season 5: Material Witness | 2010 | Video documentary short | Derek Morgan |
| Criminal Minds Season 5: Celebrating 100 | 2010 | Video documentary short | Derek Morgan |
| Criminal Minds Season 5: Fear the Reaper | 2010 | Video documentary short | Derek Morgan |
| Criminal Minds Season 5: Gubler Direct | 2010 | Video documentary short | Derek Morgan |
| Swan... One Man's Journey | 2010 | Documentary | Himself |
| An Evening of Stars: Tribute to Lionel Richie | 2010 | TV Movie | Himself |
| Working the Scene: A Look Behind the Scenes of 'Criminal Minds Season 4' | 2009 | Video documentary short | Himself / Derek Morgan |
| Straight from the Horses Mouth | 2009 | Video | Himself |
| The Bonnie Hunt Show | 2009 | TV Series | Himself |
| An Evening of Stars: Tribute to Patti LaBelle | 2009 | TV Movie | Himself |
| 11-04-08: The Day of Change | 2009 | TV Movie | Himself |
| The 35th Annual People's Choice Awards | 2009 | TV Special | Himself - Presenter |
| Criminal Minds Season 3: Killer Roles | 2008 | Video documentary short | Derek Morgan |
| From Script to Screen: True Night | 2008 | Video documentary short | Derek Morgan |
| Profile: Rossi/Mantegna | 2008 | Video documentary short | Derek Morgan |
| Shemar Moore: Criminal Minds' Wild Ride | 2008 | Video documentary short | Derek Morgan |
| The Criminal Element: The Making of 'Criminal Minds, Season 3' | 2008 | Video documentary short | Derek Morgan |
| Stand Up to Cancer | 2008 | TV Movie | Himself |
| An Evening of Stars: Tribute to Smokey Robinson | 2008 | TV Movie | Himself |
| Rachael Ray | 2007 | TV Series | Himself |
| 21st Annual Soul Train Music Awards | 2007 | TV Special | Himself |
| An Evening of Stars: Tribute to Aretha Franklin | 2007 | TV Special | Himself |
| Profilers, Profiled | 2007 | Video documentary short | Derek Morgan |
| 14th Annual Inner City Destiny Awards | 2006 | Video | Himself - Presenter |
| Legends Ball | 2006 | TV Movie documentary | Himself |
| The 20th Annual Soul Train Music Awards | 2006 | TV Special | Himself - Presenter |
| 37th NAACP Image Awards | 2006 | TV Special | Himself |
| The 32nd Annual People's Choice Awards | 2006 | TV Special documentary | Himself |
| An Evening of Stars: Tribute to Stevie Wonder | 2006 | TV Movie documentary | Himself |
| Behind the Scenes at the Michael Jackson Trial | 2005 | Video documentary | Himself |
| 2005 BET Comedy Awards | 2005 | TV Special | Himself |
| The 2nd Annual BET Comedy Awards | 2005 | TV Special | Himself - Presenter |
| The Making of 'Diary' | 2005 | Video short | Himself |
| The 32nd Annual Daytime Emmy Awards | 2005 | TV Special | Himself - Presenter |
| The Oprah Winfrey Show | 2005 | TV Series | Himself - Guest |
| The View | 2005 | TV Series | Himself - Guest |
| Steve Harvey's Big Time Challenge | 2005 | TV Series | Himself |
| The Making of 'Motives' | 2004 | Video short documentary | Himself |
| An Evening of Stars: 25th Anniversary Tribute to Lou Rawls | 2004 | TV Movie | Himself |
| Soul Train | 1996-2003 | TV Series documentary | Himself - Host |
| The 16th Annual Soul Train Music Awards | 2002 | TV Special | Himself - Host |
| 33rd NAACP Image Awards | 2002 | TV Special | Himself - Presenter |
| 2001 Lady of Soul Awards | 2001 | TV Special | Himself - Host |
| Weakest Link | 2001 | TV Series | Himself |
| The Rosie O'Donnell Show | 1999-2001 | TV Series | Himself - Guest |
| The 15th Annual Soul Train Music Awards | 2001 | TV Special | Himself - Host |
| The 2000 Billboard Music Awards | 2000 | TV Special | Himself |
| The 27th Annual Daytime Emmy Awards | 2000 | TV Special | Himself - Winner: Outstanding Supporting Actor in a Drama Series |
| Arista Records' 25th Anniversary Celebration | 2000 | TV Special documentary | Himself |
| 31st NAACP Image Awards | 2000 | TV Special | Himself |
| 14th Annual Soul Train Music Awards | 2000 | TV Special | Himself - Host |
| 2000 Essence Awards | 2000 | TV Special | Himself |
| The 26th Annual Daytime Emmy Awards | 1999 | TV Special | Himself - Presenter |
| 30th NAACP Image Awards | 1999 | TV Special | Himself |
| The 15th Annual Soap Opera Digest Awards | 1999 | TV Special | Himself |
| 48th Annual Miss USA Pageant | 1999 | TV Special | Himself - Host |
| Hollywood Squares | 1998 | TV Series | Himself |
| Match Game | 1998 | TV Series | Himself / panelist |
| Leeza | 1998 | TV Series | Himself |
| The 54th Annual Golden Globe Awards | 1997 | TV Special | Himself - Audience Member |
| CBS Soap Break | 1995 | TV Series | Himself |
| The 22nd Annual Daytime Emmy Awards | 1995 | TV Special | Himself |
| The 9th Annual Soul Train Music Awards | 1995 | TV Special | Himself |
| Circus of the Stars Goes to Disneyland | 1994 | TV Special | Himself |
Archive Footage
| Title | Year | Status | Character |
| --- | --- | --- | --- |
| Entertainment Tonight | 2014-2015 | TV Series | Himself / Himself - Criminal Minds |
Awards
Won Awards
| Year | Award | Ceremony | Nomination | Movie |
| --- | --- | --- | --- | --- |
| 2015 | Image Award | Image Awards | Outstanding Actor in a Drama Series | Criminal Minds (2005) |
| 2006 | Image Award | Image Awards | Outstanding Actor in a Daytime Drama Series | The Young and the Restless (1973) |
| 2005 | Image Award | Image Awards | Outstanding Actor in a Daytime Drama Series | The Young and the Restless (1973) |
| 2002 | Image Award | Image Awards | Outstanding Actor in a Daytime Drama Series | The Young and the Restless (1973) |
| 2001 | Image Award | Image Awards | Outstanding Actor in a Daytime Drama Series | The Young and the Restless (1973) |
| 2000 | Daytime Emmy | Daytime Emmy Awards | Outstanding Supporting Actor in a Drama Series | The Young and the Restless (1973) |
| 2000 | Image Award | Image Awards | Outstanding Actor in a Daytime Drama Series | The Young and the Restless (1973) |
| 1999 | Image Award | Image Awards | Outstanding Actor in a Daytime Drama Series | The Young and the Restless (1973) |
| 1998 | Image Award | Image Awards | Outstanding Actor in a Daytime Drama Series | The Young and the Restless (1973) |
Nominated Awards
| Year | Award | Ceremony | Nomination | Movie |
| --- | --- | --- | --- | --- |
| 2015 | People's Choice Award | People's Choice Awards, USA | Favorite Crime Drama TV Actor | |
| 2014 | Image Award | Image Awards | Outstanding Actor in a Drama Series | Criminal Minds (2005) |
| 2006 | Image Award | Image Awards | Outstanding Actor in a Motion Picture | Diary of a Mad Black Woman (2005) |
| 2005 | BET Comedy Award | BET Comedy Awards | Outstanding Lead Actor in a Theatrical Film | Diary of a Mad Black Woman (2005) |
| 2005 | Black Reel | Black Reel Awards | Best Actor, Independent Film | Motives (2004) |
| 1999 | Soap Opera Digest Award | Soap Opera Digest Awards | Hottest Male Star | The Young and the Restless (1973) |
| 1998 | Soap Opera Digest Award | Soap Opera Digest Awards | Hottest Male Star | The Young and the Restless (1973) |
| 1997 | Daytime Emmy | Daytime Emmy Awards | Outstanding Younger Actor in a Drama Series | The Young and the Restless (1973) |
| 1997 | Image Award | Image Awards | Outstanding Actor in a Daytime Drama Series | The Young and the Restless (1973) |
| 1996 | Daytime Emmy | Daytime Emmy Awards | Outstanding Younger Actor in a Drama Series | The Young and the Restless (1973) |
| 1996 | Image Award | Image Awards | Outstanding Actor in a Daytime Drama Series | The Young and the Restless (1973) |
Source:
IMDb
,
Wikipedia