• Jeff Fahey is an American actor who rose to fame for his role in "Lost".
• He was born into an American-Irish family and left home at 17 to travel around the world.
• He was awarded a scholarship at 25 to dance with the Joffrey Ballet School and then his acting career took off.
• He has starred in over 100 films and 50 TV series/shows.
• His net worth in 2020 is estimated at over $5 million.

Known for movies
Short Info
| | |
| --- | --- |
| Net Worth | $5 million |
| Date Of Birth | November 29, 1952 |
| Mark | Piercing blue eyes |
| Fact | He is one of 13 children. |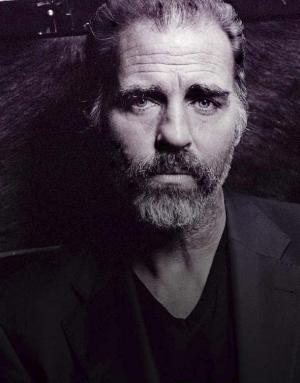 Jeff Fahey is an American actor, who rose to fame for his role as Captain Frank Lupidus in the ever-popular ABC series "Lost". He has starred in a long list of television series and films, making him one of the most successful actors of our times. However, his life was not been all wine and roses, as he came from a struggling background and an enormous family. Here is a quick look at the life and journey to success of Jeff.
Early life and family
Jeffrey David Fahey, at the age of 67, was born on 29 November in 1952 in Olean, New York, into an American-Irish family.
He was the sixth child of 13 to parents Francis Thomas and Jane Fahey. His father worked at a clothing store and his mother was a dedicated homemaker. Jeffrey was raised in Buffalo, New York, where he went to school, but at the age of 17 he left home and hitchhiked to Alaska, and eventually made his way to Europe for a backpacking tour, and subsequently visited countries like Israel and Afghanistan.
Educational background
Jeff Fahey attended Father Baker's High School in the town where he was raised, but only at the age of 25 did he take the opportunity to further his studies.
After a wild couple of years travelling, Jeff won a scholarship to dance for the Joffrey Ballet School, and went on to perform on stages and theatres across the US, including Broadway. Following this success, Jeff's career as an actor and performer took off.
Career
Jeff's first role on the silver screen was in 1984 as Gary Corelli in the soap opera "One Life To Live". With this major role under his belt, things only improved for him, but as an actor he never shied away from hard work, as he often took on as many as four roles at a time.
He claimed that his life as a traveller accepting odd jobs wherever he could had motivated him to be just as hard-working in the filming industry.
Jeff had plenty of success from the eighties onward, and among his most iconic roles were as Deputy Tyree in his first acclaimed film "Silverado" and the television play "The Execution of Raymond Graham" both in 1985,  as well as the mini-series entitled "44 Days".
Fahey was also seen in the third season of "Miami Vice", in which he became famous through playing the arms dealer Eddie Kaye, who destroyed Detective Sonny Crockett's Ferrari.
He appeared with famous action stars including Clint Eastwood in the latter's production "White Hunter Black Heart", as well as with Pierce Brosnan in "The Lawnmower Man". He also appeared in Robert Rodriguez films that included "Planet Terror" and "Machete", just a few of the many titles in which Jeff Fahey could be seen, totalling over 100 films and more than 50 TV series and shows.
His most recent acting roles include a recurring role in "Lost", and the 2019 films "Alita: Battle Angel", "Santa Fake" and "Badland".
Other than being an accomplished actor, Jeffrey is also a promising businessman, with shares in a construction company. He is also the owner of Tyree Production, with which he involved five of his brothers, and also owns and manages a film grips group called Black Sheep Grips.
Hobbies, favourite things and interesting facts
Although Jeff had an exciting life as a traveller and is a seasoned man recognized as one of the most prominent action figures, he is a casual and down to earth person.
Among his many achievements he teaches ballroom dancing, has worked as an encyclopedia salesman, fitness trainer and even on an Israeli Kibbutz as a general hireling.
He believes in holistic health practices, and is knowledgeable in herbal medicine, stating that he drinks chamomile tea on a regular basis, and prefers to treat ailments with alternatives other than western medication. Jeff is also known for being a charitable person – while he was in Afghanistan, he assisted with the development of the American University of Afghanistan and also supports an orphanage in Kabul.
He is a humanitarian who actively fights for the rights of refugees in foreign countries, currently supporting Sahrawi refugees in Algeria.
Relationships
The only relationship on record for the veteran actor had been with the actress Yancy Butler, but according to most recent rumours, they have separated. The only indications about Jeff's romantic involvements are that he is currently single, has never been married and doesn't have children. Considering that he's still a very busy man, it comes as no surprise.
Physical characteristics
Date of Birth: 29 November 1952
Hair colour: Light Brown, Turning Grey
Eye colour: Blue
Height:  6ft 0ins (1.83m)
Weight: 164lbs (74kgs)
Vital Statistics: Unknown
Shoe Size: Unknown
Star Sign: Sagittarius
Nationality: Irish-American
Ethnicity: Caucasian, of Irish descend
Net worth
Jeff's net worth in 2020 is estimated at over  $5 million.
General Info
| | |
| --- | --- |
| Full Name | Jeff Fahey |
| Net Worth | $5 million |
| Date Of Birth | November 29, 1952 |
| Height | 1.83 m |
| Profession | Film producer, Ballet Dancer, Actor |
| Nationality | American |
Family
| | |
| --- | --- |
| Parents | Jane Fahey, Frank Fahey |
Accomplishments
| | |
| --- | --- |
| Movies | Machete, The Lawnmower Man, Planet Terror, Psycho III, Grindhouse, White Hunter Black Heart, Silverado, Body Parts, Darkman III: Die Darkman Die, Wyatt Earp, Sushi Girl, The Last of the Finest, Split Decisions, Operation Delta Force, The Sweeper, The Execution of Raymond Graham, Serpent's Lair, Iron... |
| TV Shows | Under the Dome, Texas Rising, Lost, The Marshal |
Social profile links
Marks
| # | Marks / Signs |
| --- | --- |
| 1 | Piercing blue eyes |
Quotes
| # | Quote |
| --- | --- |
| 1 | (2012, on White Hunter, Black Heart) It was an amazing experience... and, sorry, but you're gonna hear that a lot connected to all my work, because I've always felt fortunate to even be able to make a living in this arena and go off on all these adventures. But that was wonderful to go to Africa. We shot that down in Zimbabwe, so to travel over to Africa on the Warner Bros. jet with Clint Eastwood, and then stop in Paris and meet with Peter Viertel to do the first part of my research. And then Peter came and visited us down in Zimbabwe. Of course, you probably know it was based on his book that he wrote about his experiences with John Huston, so to be sitting there on numerous occasions with Peter Viertel and hear his stories about his relationship with John Huston, it was fascinating. And, of course, obviously working with Clint and developing that relationship. Yeah, once again, gosh, you bring these up and realize... well, not that I've forgotten, but it brings to mind all of these great people I've been fortunate enough to meet and work with. But Africa? That was a great one. |
| 2 | (2012, on Body Parts) Well, the first thing I can tell you is that I think it was about eight hours in special effects for that whole opening sequence of putting the arm on. Yeah, that was quite an experience. I didn't realize that would turn into such a cult film. Again, you never know. I remember when we did that, the nights in Toronto were very cold. Also, just as it was about to come out, right before the opening, was when that whole Jeffrey Dahmer thing happened. I remember they were thinking about delaying the opening of the film, or at least I heard talks about toning down some of the ads. But it certainly became quite a cult film over the years. |
| 3 | (2012, Woman of Desire) Well, I have to say, Bob [Mitchum] and I became very close over the years. He actually came in and played my father on an episode of The Marshal. And Bo Derek was a great gal to work with. I don't know if people realize-well, I'm sure they do-but back then I think everybody thought of her just as this beautiful woman from 10. But she's a really intelligent, giving, warm individual. And Steven Bauer, I just worked with Steven on an episode of Common Law a couple of months ago, but before that, I hadn't worked with him since we were in South Africa on Woman of Desire, so that's, what, almost 20 years? So we've reconnected from that. I'd have to say that the relationships were the best part of what came out of that film. And I always enjoyed working in different parts of Africa, and that was shot down in Cape Town. |
| 4 | (2012, on Bad Blood: The Hatfields And McCoys) Well, I have to tell you, this was very interesting because, I didn't get the job, but it was on the table that I might possibly go off to Romania and go off to work on the Hatfields And McCoys with Kevin Costner. I'm not saying I had the job, but I was in the mix, as it were. But then I had an opportunity at the same time to do a play at the Geffen Theater here in Los Angeles, one called Next Fall, with Lesley Ann Warren, and I hadn't been on stage in 27 years. So I had two wonderful things in front of me, and I had to make a decision: I could take the play, which was a definite, and fulfill another chapter of my career-because I did want to get back to theater, since the last time had been in London, doing Orphans with Albert Finney, with Gary Sinise directing-or there was the possibility of doing Hatfields And McCoys. So I took the play. While I was doing the play, obviously the bigger production of Hatfields And McCoys with Costner was happening, and these guys from a small production company got a hold of my manager and said they were doing this little low-budget film on the Hatfields and McCoys, and it was filming, like, three days after finishing the play. And I thought, "You know what? Here's a chance to jump into that world." Again, I want to stress that I didn't have the job, so it wasn't like I turned it down. I didn't have it. But I thought this was serendipitous that this would appear, so I took it and had a great experience. And let me tell you, the best part of it, I would say, was working with Perry King. After all these years of having not seen Perry... I mean, we'd met, our paths had crossed over the years, but working with Perry King and seeing him in that role and in that environment, I really realized-not that I didn't think so before, but I actually saw it-that that guy's a damned good actor. He's still got a whole other chapter of his career in front of him. So little things like that were great. |
| 5 | (On being directed by Anthony Perkins in Psycho 3) That was pretty wild to be shooting at Universal Studios. It was my second film and to be on the backlot at night with the fake rain and lightning and you look up and there's the Bates Motel house and all of a sudden Anthony is talking to you, man. There I am with a crew of one hundred and fifty people around, but you're in between this little space called action and cut talking to Norman Bates - I mean my God! You know what I mean? It's been a wild ride. |
| 6 | I have an affinity for good roles in good films. I like a variety of parts, and if some of the good stuff happens to be in fantasy and horror, I do them. |
| 7 | (On appearing on the new TV show "The Marshall"): "All my buddies over the years, like Kevin Costner and the guys -- I see 'em go here, I see 'em go there -- but I just do my work. And now this. People say it's going to change your life. I tell them that it's always changing anyway." |
| 8 | Eventually, I'll build a ranch and raise horses. |
| 9 | (Making so many movies at once on a regular basis): "I got used to it quickly, because it's an easier job than what I was doing. I was making four or five films a year, mostly independent films, around the world. Out of the 41 films I've done, maybe seven of them have been studio films, I had an easy gig. So I would go from film to film. And there would be a new crew, new actors, new directors, new producers, new locations, some much worse than others. I'm not complaining about the work; I'm just saying that having a nice trailer on the set, a nice hotel, and a studio and a network behind your show is a lot easier than wondering why your tent is leaking." |
Facts
| # | Fact |
| --- | --- |
| 1 | Has English and Irish ancestry. |
| 2 | Often travels to Kabul, Afghanistan, where he has been supporting an orphanage for several years. |
| 3 | He left home at age 17 and subsequently hitchhiked to Alaska, backpacked through Europe and worked in an Israeli kibbutz, among many other adventures. |
| 4 | He joined the cast of Lost (2004) in 2008 and is working with two former co-stars, Josh Holloway, with whom he worked in Cold Heart (2001), and Naveen Andrews, with whom he worked in Grindhouse (2007). |
| 5 | Spent time trekking through the Himalayas and Afghanistan in his younger years while traveling around the world. |
| 6 | Was once a vacuum cleaner salesman, encyclopedia salesman, and a trainer in a health club. |
| 7 | Danced with the Joffrey ballet for three years. |
| 8 | Taught ballroom dancing. |
| 9 | Was invited to take ballet and instantly caught the bug. Despite being at the advanced age of 25, he won a full scholarship to dance with the Joffrey Ballet in New York City. |
| 10 | He owns his own production company under the banner Tyree Productions, which he is partners in with his 5 brothers. |
| 11 | He is the co-founder of the American Road Production Workshop Series at the Raft Theatre in New York, and participates in the Writers' & Directors' Workshops there. |
| 12 | He is a partner in a construction company and a film grips group called "Black Sheep Grips". |
| 13 | He is one of 13 children. |
Pictures
Movies
Actor
| Title | Year | Status | Character |
| --- | --- | --- | --- |
| Crossing Jordan | 2004 | TV Series | Bounty Hunter |
| Ghost Rock | 2003 | | Moses Logan |
| Fallen Angels | 2002 | | Prof. Richard Leighton |
| Unspeakable | 2002 | | Governor |
| Inferno | 2002/I | | Robert 'Jake' Wheeler |
| Choosing Matthias | 2001 | | Charlie |
| Outlaw | 2001 | | Jim Moran |
| Maniacts | 2001 | | Joe Spinelli |
| Blind Heat | 2001 | | Paul Burke |
| Arli$$ | 2001 | TV Series | |
| Nash Bridges | 2001 | TV Series | Nelson Collins |
| Cold Heart | 2001 | | Phil |
| Out There | 2001 | Short | Agent Gary Booth |
| Wolf Lake | 2001 | TV Series | Russell Kelly |
| Spin Cycle | 2000 | | Tall Vinnie |
| The Sculptress | 2000 | | Matthew Dobie |
| Epicenter | 2000 | | FBI Agent Moore |
| The Newcomers | 2000 | | Mack Weatherton |
| Dazzle | 1999 | | The Collector |
| When Justice Fails | 1999 | | Tom Chaney |
| Hijack | 1999 | | Eddie Lyman |
| Time Served | 1999 | TV Movie | Patrick Berlington |
| No Tomorrow | 1999 | | Davis |
| The Seventh Scroll | 1999 | TV Mini-Series | Nick Harper |
| Revelation | 1999 | | Thorold Stone |
| The Contract | 1999/II | | Detective Tucci |
| Detour | 1998 | Video | Danny Devlin |
| Extramarital | 1998 | | Griffin |
| Johnny 2.0 | 1997 | TV Movie | Johnny Dalton |
| Time Under Fire | 1997 | | Alan / John Deakins |
| The Underground | 1997 | | Brian Donnegan |
| Catherine's Grove | 1997 | | Jack Doyle |
| On the Line | 1997 | TV Movie | Det. Dan Collins |
| Perversions of Science | 1997 | TV Series | The Bearded Man |
| Operation Delta Force | 1997 | TV Movie | Captain Lang |
| Lethal Tender | 1997 | | Det. David Chase |
| Small Time | 1996/I | | The Dutchman |
| Every Woman's Dream | 1996 | TV Movie | Mitch Parker |
| Darkman III: Die Darkman Die | 1996 | Video | Peter Rooker |
| The Sweeper | 1996 | Video | Dale Goddard |
| The Marshal | 1995 | TV Series | Deputy Marshal Winston MacBride |
| Serpent's Lair | 1995 | | Tom Bennett |
| Virtual Seduction | 1995 | TV Movie | Liam Bass |
| Sketch Artist II: Hands That See | 1995 | TV Movie | Jack |
| Aventures dans le Grand Nord | 1994-1995 | TV Series | Paul Weyman Paul |
| Temptation | 1994/I | | Eddie Lanarsky |
| Wyatt Earp | 1994 | | Ike Clanton |
| Freefall | 1994 | | Dex Dellum |
| Woman of Desire | 1994 | | Jack Lynch |
| Quick | 1993 | | Muncie |
| Blindsided | 1993 | TV Movie | Frank McKenna |
| The Hit List | 1993 | | Charlie Pike |
| In the Company of Darkness | 1993 | TV Movie | Will McCaid |
| Sketch Artist | 1992 | TV Movie | Det. Jack Whitfield |
| The Lawnmower Man | 1992 | | Jobe Smith |
| L'Amérique en otage | 1991 | TV Movie | Hamilton Jordan |
| Body Parts | 1991 | | Bill Chrushank |
| Iron Maze | 1991 | | Barry Mikowski |
| The Serpent of Death | 1990 | | Jake Bonner |
| Parker Kane | 1990 | TV Movie | Parker Kane |
| Curiosity Kills | 1990 | TV Movie | Matthew Manus |
| White Hunter Black Heart | 1990 | | Pete Verrill |
| Impulse | 1990 | | Stan |
| The Last of the Finest | 1990 | | Ricky Rodriguez |
| Outback | 1989 | | Ben Creed |
| True Blood | 1989 | | Raymond Trueblood |
| Split Decisions | 1988 | | Ray McGuinn |
| Backfire | 1988 | | Donnie McAndrew |
| Riot on 42nd St. | 1987 | | Frank Tackler |
| Miami Vice | 1986 | TV Series | Eddie Kaye |
| Psycho III | 1986 | | Duane |
| Alfred Hitchcock Presents | 1986 | TV Series | Ray Lee |
| The Execution of Raymond Graham | 1985 | TV Movie | Raymond Graham |
| Silverado | 1985 | | Tyree |
| One Life to Live | 1984 | TV Series | Gary Corelli |
| American Dresser | 2016 | post-production | Calhoun |
| Legends of Tomorrow | 2016 | TV Series | Quentin Turnbull |
| Atomic Shark | 2016 | TV Movie | Rottger |
| The Hollow | 2016 | | Darryl Everett |
| Hell on Wheels | 2016 | TV Series | |
| Urge | 2016 | | Gerald |
| Scorpion | 2016 | TV Series | Kenneth Dodd |
| The Player | 2015 | TV Series | Jack Fuller |
| The Librarians | 2015 | TV Series | Isaac Stone |
| From Dusk Till Dawn: The Series | 2015 | TV Series | Uncle Eddie |
| Falling Skies | 2015 | TV Series | Enos Ellis |
| Texas Rising | 2015 | TV Mini-Series | Thomas Rusk |
| Too Late | 2015/I | | Roger |
| Grimm | 2015 | TV Series | Elder Bowden |
| Justified | 2015 | TV Series | Zachariah |
| Skin Traffik | 2015 | | Jacob Andries |
| Dawn Patrol | 2014/III | | Trick |
| The Last Light | 2014 | | Harold |
| Beneath | 2013/V | | George Marsh |
| Rewind | 2013 | TV Movie | Ellis |
| Under the Dome | 2013 | TV Series | Sheriff Howard 'Duke' Perkins |
| 100 Degrees Below Zero | 2013 | | Steve Foster |
| Hawaii Five-0 | 2013 | TV Series | Dr. Brian Stevens |
| The Sacred | 2012 | | George |
| Revolution | 2012 | TV Series | Ken 'Hutch' Hutchinson |
| Guns, Girls and Gambling | 2012 | | The Cowboy |
| Femme Fatales | 2012 | TV Series | Detective McAllister |
| Common Law | 2012 | TV Series | Dan Noone |
| Sushi Girl | 2012 | | Morris |
| Hatfields and McCoys: Bad Blood | 2012 | | Devil Anse Hatfield |
| Lake Effects | 2012 | TV Movie | Ray |
| Tornado Warning | 2012 | TV Movie | Judd Walker |
| Easy Rider 2: The Ride Home | 2012 | | Wes Coast |
| Eldorado | 2012 | Video | Doc Martin |
| Dadgum, Texas | 2011 | | Robert E Lee Magee |
| Workaholics | 2011 | TV Series | Doug |
| Chuck | 2011 | TV Series | Karl Sneijder |
| Law & Order: LA | 2011 | TV Series | Terry Briggs |
| Blacktino | 2011 | | Cooter |
| Marriage Retreat | 2011 | | Craig Sullivan |
| Terror Trap | 2010 | | Cleveland |
| Machete | 2010 | | Booth |
| Lost | 2008-2010 | TV Series | Frank Lapidus |
| CSI: Miami | 2009 | TV Series | Allen Pierce |
| The Miraculous Tale of the Children Dubois | 2009 | Short | Narrator |
| Cold Case | 2009 | TV Series | Darren Malloy '09 |
| Criminal Minds | 2008 | TV Series | Kane |
| Matchmaker Mary | 2008 | | Cameron Banks |
| The Cleaner | 2008 | TV Series | Quinn |
| Psych | 2008 | TV Series | Dutch the Clutch |
| Planet Terror | 2007 | | J.T. |
| Messages | 2007 | | Dr. Richard Murray |
| Grindhouse | 2007 | | JT (segment "Planet Terror") |
| Diablita | 2007 | | Bill Rockwell |
| The Eden Formula | 2006 | TV Movie | Dr. Harrison Parker |
| Scorpius Gigantus | 2006 | | Major Nick Reynolds |
| The Hunt for Eagle One: Crash Point | 2006 | Video | Colonel Halloran |
| Absolute Zero | 2006 | TV Movie | Dr. David Kotzman |
| Only the Brave | 2006 | | Lt. William Terry |
| Split Second | 2005 | | Mr. Kudis |
| Manticore | 2005 | TV Movie | Kramer |
| Locusts: The 8th Plague | 2005 | TV Movie | Russ Snow |
| Killing Cupid | 2005 | | The Trainer |
| Crimson Force | 2005 | TV Movie | Older Man |
| Icon | 2005 | TV Movie | Harvey Blackledge |
| Day of Redemption | 2004 | | Frank Everly |
| American Dreams | 2004 | TV Series | Stevens |
| Blue Demon | 2004 | Video | General Remora |
| Corpses | 2004 | Video | Captain Winston |
| Darkhunters | 2004 | | Mr. Barlow |
| Close Call | 2004 | | Elliot Krasner |
| No Witness | 2004 | | Senator Gene Haskell |
Producer
| Title | Year | Status | Character |
| --- | --- | --- | --- |
| Close Call | 2004 | producer | |
| Choosing Matthias | 2001 | co-producer | |
| Extramarital | 1998 | associate producer | |
| The Underground | 1997 | associate producer | |
| The Sweeper | 1996 | Video associate producer | |
Miscellaneous
| Title | Year | Status | Character |
| --- | --- | --- | --- |
| Brothers | 2009/I | stock footage: Thought Equity, Inc. | |
Thanks
| Title | Year | Status | Character |
| --- | --- | --- | --- |
| Red Wing | 2013 | special thanks | |
| Lost: The Final Journey | 2010 | TV Movie documentary special thanks | |
| Lost: Final Chapter | 2010 | TV Movie special thanks | |
| The Miraculous Tale of the Children Dubois | 2009 | Short special thanks | |
Self
| Title | Year | Status | Character |
| --- | --- | --- | --- |
| Texas Rising: Capturing the Revolution - Filming Texas Rising | 2015 | Video short | Himself |
| Texas Rising: Sam Houston - A Man of the Revolution | 2015 | Video short | Himself |
| Watch the Guitar with Jeff Fahey | 2013 | Video short | Himself |
| Sushi Girl: A Documentary | 2013 | Video documentary | Himself |
| The Psycho Legacy | 2010 | Video documentary | Himself |
| Perdidos unplugged: Temporada final | 2010 | TV Movie documentary | Himself |
| The Horrorhound | 2007 | Video documentary | Himself |
| Up Close with Carrie Keagan | 2007 | TV Series | Himself |
| A DVD History of the U.S. Constitution | 2005 | Video | Himself - Host |
| The Tonight Show with Jay Leno | 1995 | TV Series | Himself |
| The 9th Annual Genesis Awards | 1995 | TV Special | Himself - Presenter |
Archive Footage
| Title | Year | Status | Character |
| --- | --- | --- | --- |
| Jimmy Kimmel Live! | 2010 | TV Series | Frank Lapidus |
| Lost: Final Chapter | 2010 | TV Movie | Frank Lapidus |
| Lost: A Journey in Time | 2009 | TV Movie | Frank Lapidus (uncredited) |
| Lost: The Story of the Oceanic 6 | 2009 | TV Movie | Frank Lapidus (uncredited) |
| Lost: Destiny Calls | 2009 | TV Movie | Frank Lapidus (uncredited) |
| The Lawnmower Man | 1993 | Video Game | Jobe Smith |
| Miami Vice | 1988 | TV Series | Eddie Kaye |
Awards
Nominated Awards
| Year | Award | Ceremony | Nomination | Movie |
| --- | --- | --- | --- | --- |
| 2010 | Gold Derby TV Award | Gold Derby Awards | Ensemble of the Year | Lost (2004) |
| 2010 | Golden Nymph | Monte-Carlo TV Festival | Outstanding Actor - Drama Series | Lost (2004) |
| 1992 | Chainsaw Award | Fangoria Chainsaw Awards | Best Actor | The Lawnmower Man (1992) |
| 1986 | Gemini | Gemini Awards | Best Performance by a Lead Actor in a Single Dramatic Program | The Execution of Raymond Graham (1985) |
Source:
IMDb
,
Wikipedia