• Born in 1951 in New York City, USA, Susan Hubley is a retired singer and actress who was active in the industry during the 1970s to 90s.
• Her net worth is estimated to be over $4 million, earned from her successful acting career.
• She had numerous lead projects in films and on television, particularly in television movies.
• She was married to actor Kurt Russell for four years, and later married David Hayball for two years.
• She abruptly retired from acting in the 1990s, possibly to settle down and expand her family.

Known for movies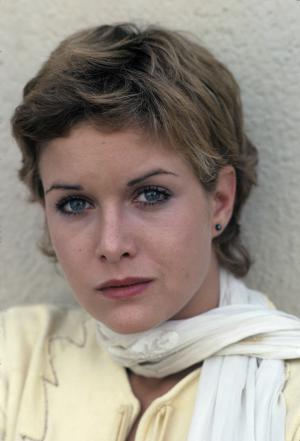 Who is Season Hubley?
Susan Hubley was born on 14 March 1951, in New York City, USA. She is a retired singer and actress, but perhaps still best known for her marriage to actor Kurt Russell which lasted for four years. She was very active in the entertainment industry during the 1970s up to the 1990s.
The Riches of Season Hubley
As of early-2020, Susan Hubley's net worth is estimated to be over $4 million, earned largely through a successful career in acting which lasted over three decades.
She had numerous lead projects both in films and on television during this period, particularly in television movies which provided her consistent income.
Early Life and Career Beginnings
Season grew up alongside three siblings in New York City, the daughter of an entrepreneur and writer. At a young age, she developed an interest in pursuing a career in acting, similar to her brother Whip Hubley. She began appearing in television projects in 1972, with the movies "She Lives!" and "The Partridge Family". During this time, she also made several guest appearances, one of her most notable early on was as Salina Magee in "Family".
She also appeared on the television movie "Elvis", which was nominated for three Primetime Emmy Awards and a Golden Globe Award, one of the few projects that she worked on alongside Kurt Russell. She also had a few film projects including a leading role in "The Lolly-Madonna War" which is based on the novel of the same name written by Grafton. She also worked on "Hardcore", and on "Catch My Soul" which is an adaptation of the stage play of the same name, but it wasn't a very successful film.
Acting Work Until Retirement
As the 1980s, progressed, Hubley consistently gained work, in both small and notable roles.
In 1985 she was cast as Alaney Fontana in "The Key to Rebecca", a film is based on the Ken Follett novel of the same name which found popularity internationally. She also had a small role in "Tomorrow's a Killer" which was a Canadian-American co-production, and also worked on the film adaptation of the children's novel "Caddie Woodlawn", an award-winning novel written by Carol Ryrie Brink. She continued with work in television movies too, such as "The Three Wishes of Billi Grier", "Christmas Dove", and "A Caribbean Mystery" which is from the popular Agatha Christie novel, adapted for television.
In the 1990s, her consistency continued with the show "Blue Skies" which aired on CBS. She also appeared in "Unspeakable Acts", "No One Would Tell", and "Humanoids from the Deep". One of her most notable roles during the last part of her career was in the soap opera "All My Children", one of the longest-running shows in the US, playing the role of Angelique Voynitheva Marick in the soap. Two of her final film projects were "Kiss the Sky" and "Stepfather III'.
Ex-Husband – Kurt Russell
Kurt grew up in Springfield, Massachusetts, and is acting royalty with his father Bing Russell, known for his work in the entertainment industry.
At a young age, he followed his father's footsteps in pursuing a professional baseball career, which his father did before he transitioned to acting. He attended Thousand Oaks High School, and after matriculating began working on his acting career. He also served for six years with the California Air National Guard.
He began his career appearing in several television projects, before getting his first leading role in "The Travels of Jaimie McPheeters" playing the titular character – the show was based on the Pulitzer Prize-winning novel of the same name. Afterwards he worked on shows such as "The Fugitive" and "The Virginian".
Kurt was the final name that Walt Disney wrote before he passed away, and this led him to work on the film "Walt Disney's Wonderful World of Color" in which he portrayed Private Willie Prentiss. He then starred in the film "Fools' Parade", before later working on "The One and Only, Genuine, Original Family Brand".
The Success of Kurt Russell
In the 1970s, Kurt was the top star of Disney, and continued making prominent performances as the years progressed. In 1983, he had a supporting role in the film "Silkwood" which got a lot of praise with his performance leading to a Golden Globe Award. He also often collaborated with John Carpenter, appearing in various anti-hero roles as seen in "The Thing", "Escape from New York", and "Escape from LA".
In 1986 he had a role in "Big Trouble in Little China' which starred him alongside Dennis Dun; the film was a failure at the box office, but has since become a cult classic.
Russell's successful career continued over the decades, with projects such as "Tango & Crash", "Backdraft" and "Miracle". In 2015, he appeared in the Quentin Tarantino film "The Hateful Eight" which also starred Samuel L. Jackson and Tim Roth, and in 2017 he was in the film "Guardians of the Galaxy Vol. 2" which is based on the superhero team of the same name created by Marvel. One of his latest projects is the film "Once Upon a Time in Hollywood" another collaboration with Quentin Tarantino, also starring Leonardo DiCaprio, Brad Pitt and Margot Robbie.
Personal Life
Season started a relationship with Kurt Russell after meeting on the set of "Elvis", which led to their marriage in 1979. They have a child , and stayed together until settling a divorce in 1983. Nine years later, she married David Hayball and their union lasted for two years but also ended in divorce. Since then, there have been no reports of any new relationships her way. Her former husband Russell, on the other hand, married actress Goldie Hawn and they've been together since. Season's retirement from acting was abrupt in the 1990s, as she was still doing consistent work in the profession. One of the possible reasons she left the career was to settle down and focus on expanding her family, which may have occurred though it has never been confirmed.
General Info
| | |
| --- | --- |
| Full Name | Season Hubley |
| Date Of Birth | March 14, 1951 |
| Place Of Birth | New York City, New York, United States |
| Height | 1.65 m |
| Profession | Actor, Singer |
| Nationality | American |
Family
| | |
| --- | --- |
| Spouse | David Hayball, Kurt Russell |
| Children | Boston Russell |
| Parents | Grant Shelby Hubley, Julia Kaul Paine |
| Siblings | Whip Hubley, Sally Hubley |
Accomplishments
| | |
| --- | --- |
| Movies | Escape from New York, Hardcore, Vice Squad, Elvis, Lolly-Madonna XXX, Catch My Soul, Stepfather III, Child in the Night, A Caribbean Mystery, Children of the Corn V: Fields of Terror, No One Would Tell, Unspeakable Acts, Caddie Woodlawn, The Key to Rebecca, SST: Death Flight, Kiss the Sky, The Three... |
| TV Shows | Family, Love of Life, Blue Skies |
Social profile links
Facts
Pictures
Movies
Actress
| Title | Year | Status | Character |
| --- | --- | --- | --- |
| Flipper | 1999 | TV Series | Sarah Gorban |
| Kiss the Sky | 1998 | | Beth |
| Children of the Corn V: Fields of Terror | 1998 | Video | Lilly's Mother |
| Beverly Hills, 90210 | 1998 | TV Series | Ms. Evans |
| Humanoids from the Deep | 1996 | TV Movie | Timmys Mother |
| No One Would Tell | 1996 | TV Movie | Rita Thompson |
| South of Sunset | 1993 | TV Series | |
| All My Children | 1992 | TV Series | Angelique Voynitzheva Marick |
| Stepfather III | 1992 | TV Movie | Jennifer Ashley |
| Steel Justice | 1992 | TV Movie | Gina Morelli |
| Total Exposure | 1991 | | Andi Robinson |
| CBS Schoolbreak Special | 1991 | TV Series | Barbara McBride |
| Vestige of Honor | 1990 | TV Movie | Marilyn |
| Child in the Night | 1990 | TV Movie | Valerie |
| Murder, She Wrote | 1990 | TV Series | Marla Bryce |
| Unspeakable Acts | 1990 | TV Movie | Jackie Harrison |
| Caddie Woodlawn | 1989 | | Harriet Woodlawn |
| Blue Skies | 1988 | TV Series | Annie Pfeiffer Cobb |
| Shakedown on the Sunset Strip | 1988 | TV Movie | Officer Audre Davis |
| The Hitchhiker | 1987 | TV Series | Miranda |
| Steele Justice | 1987 | uncredited | |
| Tomorrow's a Killer | 1987 | | Heather Todd |
| Christmas Eve | 1986 | TV Movie | Melissa |
| Under the Influence | 1986 | TV Movie | Ann Talbot Simpson |
| Alfred Hitchcock Presents | 1985 | TV Series | Lena Trent |
| The Twilight Zone | 1985 | TV Series | Carol Shelton (segment "Little Boy Lost") |
| The Key to Rebecca | 1985 | TV Movie | Elene Fontana |
| The Three Wishes of Billy Grier | 1984 | TV Movie | Phyllis |
| London and Davis in New York | 1984 | TV Movie | Claudia London |
| Fox Mystery Theater | 1984 | TV Series | Cora Berlaine |
| A Caribbean Mystery | 1983 | TV Movie | Molly Kendall (as Season Húbley) |
| Vice Squad | 1982 | | Princess |
| Escape from New York | 1981 | | Girl in Chock Full O'Nuts |
| Mrs. R's Daughter | 1979 | TV Movie | Ellie Pruitt |
| Hardcore | 1979 | | Niki |
| Elvis | 1979/I | TV Movie | Priscilla Presley |
| Loose Change | 1978 | TV Mini-Series | Tanya Berenson |
| Visions | 1977 | TV Series | Sara Blakemore |
| Family | 1976-1977 | TV Series | Salina Magee |
| Kojak | 1977 | TV Series | Sister Maria |
| Westside Medical | 1977 | TV Series | Nan Cousins |
| SST: Death Flight | 1977 | TV Movie | Anne Redding |
| Starsky and Hutch | 1977 | TV Series | Terry Roberts |
| Good Heavens | 1976 | TV Series | Nancy |
| The Rookies | 1975 | TV Series | Kim Owens |
| Kung Fu | 1974 | TV Series | Margit Kingsley McLean |
| The Healers | 1974 | TV Movie | Ann Kilmer |
| Catch My Soul | 1974 | | Desdemona |
| She Lives! | 1973 | TV Movie | Pam Rainey |
| Lolly-Madonna XXX | 1973 | | Roonie Gill |
| The Partridge Family | 1972 | TV Series | The Princess Jennie |
| Bobby Jo and the Good Time Band | 1972 | TV Movie | Bobby Jo |
Soundtrack
| Title | Year | Status | Character |
| --- | --- | --- | --- |
| Kojak | 1977 | TV Series performer - 1 episode | |
Self
| Title | Year | Status | Character |
| --- | --- | --- | --- |
| E! True Hollywood Story | 2000 | TV Series documentary | Herself |
| The Moviemakers | 1973 | Documentary short | Herself |
Source:
IMDb