• Parker Stevenson changed his name from Richard Parker when he started acting in Hollywood.
• He studied architecture at Princeton University before pursuing show business.
• He achieved great success as an actor, director, and photographer.
• Parker is 6ft tall with blonde hair and blue eyes.
• His estimated net worth is $10 million.

Known for movies
Short Info
| | |
| --- | --- |
| Date Of Birth | June 4, 1952 |
| Spouse | Kirstie Alley |
| Fact | Graduated from Brooks Prep school in Massachusetts. He studied architecture at Princeton. |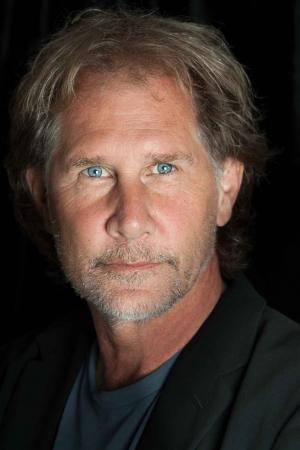 Introduction
Parker Stevenson spent almost half a century working in Hollywood, but his first challenge was picking the name he would become known as. When Richard Parker first started acting his name was already used by a famous actor registered with the Screen Actors Guild. He thought about using Richard Stevenson, but that name too was already taken. So, he settled on Parker Stevenson, as he is now known, and has openly stated he prefers.
Early Life
Richard Stevenson Parker Jr. was born on the 4th June 1952, in Philadelphia, Pennsylvania, USA, one of two sons born to Sarah Meade and Richard Stevenson Parker Sr.
His father worked as a money manager and investment advisor, and his mother was a Broadway actress and the face of numerous commercials. He found his way into acting at five years of age completely by accident, when his mother took him to one of her filming sessions – Parker was spotted, and it resulted in him appearing in two small television roles.
Although Parker's father married a performer, he did not approve of the lifestyle his wife and son where persuing. The family moved to Rye, New York. Stevenson was cast in a few small school plays, but he wanted to make his father proud, and had no intention of carrying on his pursuit of acting – he instead wanted to study architecture.
Education
Stevenson started at Brooks School and then attended Rye Country Day School. After matriculating in 1971, he was accepted to study architecture at Princeton University in New Jersey.
Career
However, after university instead of pursuing architecture Stevenson decided to go try show business. In 1977 he received his big break when he got the part of Frank Hardy in 'The Hardy Boys/Nancy Drew Mysteries', a very popular television series, and stayed on for two years appearing in thirty-five episodes.
In 1983 he appeared in "Stroker Ace", an action comedy film directed by Hal Needham, in which Parker played character Aubrey James.
In the same year he was cast in "Shooting Stars" and "The Love Boat" series, then CBSs 'Falcon Crest' asked Stevenson to play Joel McCarthy for eleven episodes in 1984. From here Parker's career continued to pick up momentum. In 1985 he played Nick Larabee in the television movie 'Rockhopper', at the same time as he was appearing in multiple other series such as 'Murder, She Wrote', 'Alfred Hitchcock Presents' and 'Stiches'.
In 1986, Stevenson appeared along side his wife at the time Kirstie Alley, as he played Billy Hazard in the miniseries "North and South: Book 11." In 1989 Stevenson became apart of the iconic series "Baywatch", when he joined the original cast to play Craig Pomeroy. Not only did he appear in twenty-eight episodes, but Parker made his directing debut in nine of the series episodes.
However, Stevenson went straight back into acting with roles in "Flesh 'n' Blood" and "Caddie Woodlawn". In 1993 he joined the second season of the TV series "Melrose Place" as the recurring character Steve McMillan. He had clearly got bitten by the directing bug, because he also directed a few episodes of the series.
After a ten-year break from feature films, Stevenson played Jack Sherbourne in 'Not of This Earth.' He wasn't yet satisfied with his clearly impressive resume, and so he added voice actor to the list in 2000, when he voiced the character Paxton Powers in an episode of 'Batman Beyond'.
Stevenson went on to appear in many more series and films over the next 18 years, well over 50 films and TV series – most recently he played Brandon Mckellan in the film "Mistrust' in 2018.
Apart from his career in Hollywood Parker is a very active photographer, and there is an official website and studio on which his works are displayed. Parker's interest in photography began when he was fourteen years old, when he worked part-time taking photos at weddings, at which he admits that he wasn't very good, feeling somewhat awkward and intrusive. In his spare time while studying at Princeton, he focused on architecture and landscape photography, as well as doing some headshots and portraits for extra money.
Parkers love for photography has not faded over the years, and continues to be a very active – when asked what inspires him to take photos, he said "If you see something and feel your breath kind of catch, shoot it because there's something there."
Meeting spouse
In September of 2018 Parker married chef Lisa Schoen in Los Olivos, California at the Demetria Vineyards, before jetting off to Israel to enjoy their honeymoon. The couple met living next to each other, when Lisa went over to Parker and asked to borrow a large pot. As thanks she returned the pot full of "The best chicken soup I've ever had", confirming the age-old thought that the way to a man's heart is through his stomach.
Past relationships
In 1980 Stevenson was linked to actress Morgan Fairchild, followed a year later by dating writer Carol Connors. Stevenson was most famously married to actress Kirstie Alley for fourteen years, during which in 1992 they adopted son William, and in 1994 daughter Lillie. The couple had previously tried to get pregnant, but after Alley experienced a miscarriage and a stillbirth the couple decided to try adoption.
The couple's divorce in 1997 was highly publicized, with Stevenson being rumoured to have walked away from the marriage with $6 million, when he had only asked for $75,000 in alimony from Alley. The couple split all their assets in the divorce, and continue to share custody of their two now adult children.
Net worth/ Salary
If you have ever wondered how much this Hollywood heavy weight has made over the years, you won't find much information, but it is known that he has achieved great success as an actor, director and photographer. Sources state that Stevenson's net worth is an estimated $10 million, as of early 2020. Parkers great success was through hard work and dedication working his way from the ground up to join many great actors and actresses that make up a large part of Hollywood's history.
Physical characteristics
Parker is 6ft (1.8m) tall and weighs 155lbs (70kgs). Once known as a heart throb, Stevenson's blonde hair may have faded, but his blue eyes and signature toothy grin remain.
General Info
| | |
| --- | --- |
| Full Name | Parker Stevenson |
| Date Of Birth | June 4, 1952 |
| Profession | Photographer, Actor, Television Director |
| Education | Princeton University, Brooks School, Rye Country Day School |
| Nationality | American |
Family
| | |
| --- | --- |
| Spouse | Kirstie Alley |
| Children | William True Stevenson, Lillie Price Stevenson |
| Parents | Sarah Meade, Richard Stevenson |
| Siblings | Hutch Parker |
Accomplishments
| | |
| --- | --- |
| Nominations | TV Land Favorite Crimestopper Duo Award |
| Movies | A Separate Peace, Our Time, Lifeguard, This House Possessed, Stroker Ace, Stitches, Caddie Woodlawn, Shadow of a Stranger, Official Denial, Baywatch the Movie: Forbidden Paradise, Legion, Terror Peak, That Secret Sunday, Shades of Love: Rose Cafe, The Rivers Run |
| TV Shows | Probe, North and South, Book II, The Hardy Boys/Nancy Drew Mysteries, All the Rivers Run, Greenhouse Academy |
Social profile links
Quotes
| # | Quote |
| --- | --- |
| 1 | [on his 70s teen idol days] The teen idol thing restricts where I can go. But it's also given me the power to do the kind of work I want. |
Facts
| # | Fact |
| --- | --- |
| 1 | Brother-in-law of Rebecca Pollack. |
| 2 | Older brother of Hutch Parker. |
| 3 | Parker has two children - a son, William True Stevenson (born September 28, 1992) and a daughter, Lillie Price Stevenson (born June 15, 1994). |
| 4 | Couldn't use the name Richard Parker because another actor already had that name registered with the Screen Actors Guild. When he suggested Richard Stevenson, there was an actor with that name also, so Parker, as he's now known in the business, settled on Parker Stevenson, the name which he now prefers. |
| 5 | Graduated from Brooks Prep school in Massachusetts. He studied architecture at Princeton. |
Pictures
Movies
Actor
| Title | Year | Status | Character |
| --- | --- | --- | --- |
| Mistrust | 2017 | post-production | Brandon McKellan |
| Greenhouse Academy | 2017 | TV Series post-production | |
| Bull | 2016 | TV Series | Gavin Everton |
| The Perfect Daughter | 2016 | TV Movie | Bruce Cahill |
| Hidden Truth | 2016 | | Sheriff Underwood |
| War Riders | 2016 | | U.S, General Sherman |
| A Christmas Reunion | 2015 | TV Movie | Don Dupree |
| His Secret Family | 2015 | | Detective Sharpson |
| Perfect Disguise | 2015 | | General William Tecumseh Sherman |
| Win, Lose or Love | 2015 | TV Movie | Mike Canton |
| Longmire | 2014 | TV Series | Welles VanBlarcom |
| McTaggart's Fortune | 2014 | | Richard Heywood |
| Legend of the Seeker | 2010 | TV Series | The Margrave |
| Loaded | 2008 | | Ben Ryan |
| Terror Peak | 2003 | TV Movie | Kevin Fraser |
| The District | 2002 | TV Series | Mr. Skols |
| Judging Amy | 2002 | TV Series | Mr. Andrew Pickeral |
| Trapped | 2001 | TV Movie | Oliver Sloan |
| Batman Beyond | 2000 | TV Series | Paxton Powers |
| Avalon: Beyond the Abyss | 1999 | TV Movie | John Alden |
| Baywatch | 1989-1999 | TV Series | Craig Pomeroy |
| Legion | 1998 | TV Movie | Captain Aldrich |
| Not of This Earth | 1995 | | Jack Sherbourne |
| Burke's Law | 1994 | TV Series | Ted Cranshaw |
| Melrose Place | 1993 | TV Series | Steve McMillan |
| Official Denial | 1993 | TV Movie | Paul Corliss |
| Shadow of a Stranger | 1992 | TV Movie | Ted Clinton |
| Are You Lonesome Tonight | 1992 | TV Movie | Mat Henderson |
| Blossom | 1992 | TV Series | Jim / Scott Alexander |
| Flesh 'n' Blood | 1991 | TV Series | Jeffrey Hazelwood |
| Caddie Woodlawn | 1989 | | Uncle Edmund |
| Panic at Malibu Pier | 1989 | TV Movie | Craig Pomeroy |
| Mission: Impossible | 1989 | TV Series | Champ Foster |
| The Cover Girl and the Cop | 1989 | TV Movie | Cable Hayward (uncredited) |
| Probe | 1988 | TV Series | Austin James |
| Alfred Hitchcock Presents | 1985-1988 | TV Series | Clark Taylor / Lance Richards |
| Rough Ridin' Justice | 1987 | | |
| Shades of Love: The Rose Cafe | 1987 | TV Movie | Josh |
| The Hitchhiker | 1987 | TV Series | Brett |
| Matlock | 1987 | TV Series | Dr. Philip Eagen |
| That Secret Sunday | 1986 | TV Movie | Scott Dennis |
| North and South, Book II | 1986 | TV Mini-Series | Billy Hazard |
| Murder, She Wrote | 1985 | TV Series | Michael Digby |
| Stitches | 1985 | | Bobby Stevens |
| Rockhopper | 1985 | TV Movie | Nick Larabee |
| Falcon Crest | 1984-1985 | TV Series | Joel McCarthy |
| The Love Boat | 1983 | TV Series | Bill Watkins / Matt Stevens |
| Hotel | 1983 | TV Series | Michael |
| All the Rivers Run | 1983 | TV Mini-Series | Cyrus |
| Shooting Stars | 1983 | TV Movie | Bill O'Keefe |
| Stroker Ace | 1983 | | Aubrey James |
| This House Possessed | 1981 | TV Movie | Gary Straihorn |
| The Hardy Boys/Nancy Drew Mysteries | 1977-1979 | TV Series | Frank Hardy |
| The Streets of San Francisco | 1976 | TV Series | Andy Horvath |
| Lifeguard | 1976/I | | Chris |
| Our Time | 1974 | | Michael |
| Gunsmoke | 1974 | TV Series | Steven |
| A Separate Peace | 1972 | | Gene |
Director
| Title | Year | Status | Character |
| --- | --- | --- | --- |
| Baywatch | 1992-1999 | TV Series 9 episodes | |
| Baywatch Nights | 1997 | TV Series 1 episode | |
| Savannah | 1996-1997 | TV Series 2 episodes | |
| Models Inc. | 1994 | TV Series 3 episodes | |
| Melrose Place | 1994 | TV Series 2 episodes | |
Assistant Director
| Title | Year | Status | Character |
| --- | --- | --- | --- |
| Baywatch | 1997 | TV Series second unit director - 1 episode | |
Producer
| Title | Year | Status | Character |
| --- | --- | --- | --- |
| Avalon: Beyond the Abyss | 1999 | TV Movie executive producer | |
Soundtrack
| Title | Year | Status | Character |
| --- | --- | --- | --- |
| This House Possessed | 1981 | TV Movie performer: "I Kept Believing in You", "Sensitive You're Not", "You Played Me Like a Song" | |
Self
| Title | Year | Status | Character |
| --- | --- | --- | --- |
| Entertainment Tonight | 2013 | TV Series | Himself |
| Celebrity Close Calls | 2011 | TV Series | Himself |
| Biography | 2008 | TV Series documentary | Himself |
| Hunter & Hunted | 2005-2006 | TV Series documentary | Narrator |
| Class of... | 2005 | TV Series | Himself |
| The 49th Annual Golden Globe Awards | 1992 | TV Special | Himself - Audience Member |
| The 43rd Annual Primetime Emmy Awards | 1991 | TV Special | Himself - Audience Member |
| The 42nd Annual Primetime Emmy Awards | 1990 | TV Special | Himself - Audience Member |
| The Tonight Show Starring Johnny Carson | 1989 | TV Series | Himself - Guest |
| The 8th Annual Cable ACE Awards | 1987 | TV Special | Himself |
| The 2th Annual Stuntman Awards | 1986 | TV Special | Himself |
| Battle of the Network Stars XVII | 1984 | TV Special | Himself - CBS Team |
| Salute! | 1983 | TV Series | Himself |
| The Mike Douglas Show | 1978 | TV Series | Himself - Co-Host / Himself - Actor |
| Battle of the Network Stars IV | 1978 | TV Special | Himself - ABC Team |
| Pat Boone and Family | 1978 | TV Movie | Himself |
| Donny and Marie | 1978 | TV Series | Himself |
| Battle of the Network Stars III | 1977 | TV Special | Himself - ABC Team |
| The Merv Griffin Show | 1977 | TV Series | Himself |
| Kaptain Kool and the Kongs Present ABC All-Star Saturday | 1977 | TV Movie | Himself |
| The Magic of ABC | 1977 | TV Special | Himself - Guest |
Archive Footage
| Title | Year | Status | Character |
| --- | --- | --- | --- |
| Biography | 2009 | TV Series documentary | Himself |
| Baywatch | 1992-1996 | TV Series | Craig Pomeroy |
| Falcon Crest | 1985 | TV Series | Joel McCarthy |
Awards
Nominated Awards
| Year | Award | Ceremony | Nomination | Movie |
| --- | --- | --- | --- | --- |
| 2004 | TV Land Award | TV Land Awards | Favorite Crimestopper Duo | The Hardy Boys/Nancy Drew Mysteries (1977) |
Source:
IMDb
,
Wikipedia