• Linda Kozlowski rose to fame for her role in the Australian film "Crocodile Dundee" alongside Paul Hogan
• She went on to appear in several other movies, such as "Death of a Salesman" and "Almost an Angel"
• She and Paul Hogan were married for 15 years before divorcing in 2011 and she has since remarried her business partner
• Her net worth is estimated to be $12 million
• She is 5ft7in tall, weighs 130lbs and has blue eyes with ever-changing hair colour

Known for movies
Short Info
| | |
| --- | --- |
| Date Of Birth | January 7, 1958 |
| Spouse | Paul Hogan |
| Fact | Ex-stepmother of Brett Hogan. |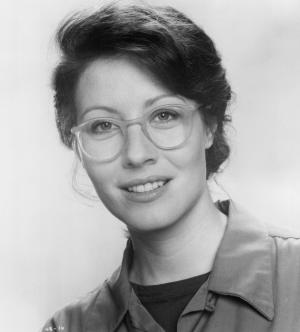 Introduction
Linda Kozlowski rose to fame for her role in the Australian film "Crocodile Dundee", and for her love affair with her then married co-star, Paul Hogan but after two sequels, she quickly dropped off the radar. So where is she now?
Early Life and Education
Linda Kozlowski was born on 7 January 1958, in Fairfield, Connecticut, USA, where she was raised by her parents of Polish descent, Stanislaw 'Stanley' Kozlowski and Helena Parniawska, commonly known as Helen E Kozlowki. Linda matriculated from Andrew Warde High School in 1976, then graduated from the prestigious Juilliard School in drama and opera.
Career
Kozlowski's first major performance was in the 1982 off-Broadway production of "Death of a Salesman", playing Miss Forsythe – in 1985 she signed on to play the same character in the on-screen version of the show. Written by Arthur Miller, the play has been said to be one of the best plays to come out of the 20th century. It is the story of a man who finds he has lost his identity, and cannot accept the changes going on around him and inside himself. The play is the last 24 hours of this man's life, made up of dreams and memories as well as arguments and confrontations with his family. "Death of a Salesman" won both a Tony Award and a Pulitzer prize in 1949 for the best play, the year it first opening. It has since run 742 performances, and it has been brought back to Broadway four times.
Not only that but it has also won three Tony Awards for the best revival.
The role that put Kozlowski on the map was the 1986 Australian film "Crocodile Dundee" for which she was cast as the female lead alongside actor Paul Hogan, and is the story of an Australian crocodile hunter by the name of Michael J. Dundee. He lives in the outback of Australia where he runs a company with one of his friends which takes customers on safari. A reporter from New York comes to interview Dundee about a terrible crocodile attack where he narrowly escaped death. In showing her around Sue (the reporter) is attached by a crocodile, but Dundee saves her. Sue asks Michael if he would like to go back to New York with her, and having never been out of Australia, he takes her up on her offer.,
Dundee is taking in all the new culture and experiences of the city when he finds himself falling in love with Sue. Linda's performances earned her a Golden Globe nomination for Best Supporting Actress.
In 1988 Linda was cast in "Pass the Ammo", a movie about a dishonest pastor who preaches on television, and his congregation, who are taken captive by a women, two of her cousins and her lover, to try and exact revenge on the people who stole her inheritance.
The same year Kozlowski reprised her role as Sue in the movie "Crocodile Dundee 2". The sequel follows Dundee in his new life in New York, when he is tracked down by a drug lord from South America, who abducts his girlfriend.
The drug dealers are under the impression that because Sue's ex-husband has photographs of him doing illegal acts that Sue must have some sort of access to them. The drug lord takes her to Colombia to use her as collateral to get the photographs of him back, however, Dundee tracks them down to come to Sue's rescue.
1988 continued to be a busy year for Kozlowski, as she appeared in "Favourite Son" a miniseries about a contender for vice-president who is shot. During the investigation a conspiracy theory is uncovered. The staff of the president are going to any length to make sure that the president gets put into the oval office again.
Two years later in 1990 Linda landed a role opposite "Crocodile Dundee" co-Star Paul Hogan who was also the writer for the movie entitled "Almost an Angel". It's the story of a petty criminal involved in a disturbing accident that leads him to believe that he is an angel, and so he decides that he will perform the tasks he feels an angel should.
In 1994 she appeared in two films, first "Backstreet Justice" alongside Paul Sorvino as an investigator haunted by her father's reputation as a dirty policeman. She starts looking into a series of murders in an unsavoury neighbourhood, when she comes across new information that could lead her to uncover the truth about her father's past.
The other 1994 movie she was in was "The Neighbour" with Rod Steiger, about a pregnant couple who move into a new house next door to a psychopath. The young expecting mother fears for her unborn baby when the boy next door tells her she reminds him of his dead mother.
To date the last movie that Kozlowski appeared in was the third Crocodile Dundee movie, "Crocodile Dundee in Los Angeles". The film follows Dundee and Sue with their young son when they temporarily move to Los Angeles for Sue to run the newspaper her father works for, when the previous boss dies suspiciously, and the two become involved in the investigation.
When asked why she decided to leave acting, Linda said she was not happy with the film roles she had been offered, and "these straight to video, schlocky films I was getting were giving me an ulcer, Basically because I was the only one on set that cared about anything". She stated also that the fact that she was getting older were the main reasons she decided to give up acting.
Spouse
In 1986 on the set of the first "Crocodile Dundee" Kozlowski met Paul Hogan who at the time was married. The two fell in love and Hogan filed for divorce so that he could marry Linda. The pair married on 5 May 1990. Eight years later they welcome their son Chance, and Linda and Paul remained married for another 15 years before filing for divorce in October of 201; a year later the divorce was finalised.
Paul Hogan was born on 8 October 1939 in Sydney Australia. He's known for having worked on the Sydney Harbour Bridge as a rigger, before he became as a writer, television presenter, comedian and the lead actor in the "Crocodile Dundee" series. He also appeared in movies such as "Almost an Angel", "Lightning Jack", "Flipper" and "Strange Bedfellows". Paul was nominated for Academy Awards for the best original screenplay, and was nominated for best actor in a motion picture musical or comedy by the Golden Globes, which he went on to win. Hogan was married twice before he married Linda – to the same women. Noelene Edwards and Paul were married from 1958 – 1981, but were divorced for less than a year before they remarried.
The couple have five children together, Scott, Clay, Todd, Lauren and Brett Hogan. However, Paul left Noelene for his co-star in what was said to be one of the ugliest celebrity divorces in Australia.
Hogan is said to be worth $28 millions dollars, but the actor has found himself in some hot water with the Australian Taxation Office, who were investigating him for tax evasion, but all charges were dropped in 2010.
Other Relationships
Linda had reportedly been married once before Hogan, but there is no information to support that. Since being divorced from Hogan, Kozlowski has remarried to her business partner Moulay Hafid Babaa from Morocco – Moulay is a tour guide for the company Dream my Destiny which Linda co-founded with him.
The pair have been dating for four years and they were both spotted wearing gold wedding rings. Hogan's manager released a statement saying, "Paul is genuinely delighted at Linda's news, and wishes her all happiness in her new relationship."
Net worth
Sources state that Kozlowski's net worth is an estimated $12 million.
Physical Characteristics
Linda Kozlowski is 5ft7in (1.7m) tall, weighs 130lbs (59kgs) and has vital statistics of 35-25-35, with a shoe size of 10 US. She has blue eyes and an ever-changing hair colour – at the peak of her fame she sported her trademark blonde hair, but has since dyed her it various shades of red and brown.
General Info
| | |
| --- | --- |
| Full Name | Linda Kozlowski |
| Date Of Birth | January 7, 1958 |
| Profession | Actor |
| Education | Juilliard School, Fairfield Warde High School |
| Nationality | American |
Family
| | |
| --- | --- |
| Spouse | Paul Hogan |
| Children | Chance Hogan |
| Parents | Helen E. Parniawski, Stanley M. Kozlowski |
Accomplishments
| | |
| --- | --- |
| Nominations | Golden Globe Award for Best Supporting Actress – Motion Picture |
| Movies | Crocodile Dundee, Crocodile Dundee II, Crocodile Dundee in Los Angeles, Almost an Angel, Village of the Damned, Backstreet Justice, Pass the Ammo, Death of a Salesman, The Neighbor, Zorn, Shaughnessy: The Iron Marshal |
| TV Shows | The Challenge |
Social profile links
Quotes
| # | Quote |
| --- | --- |
| 1 | [on leaving the acting business] These straight-to-video, schlocky films I was getting were giving me an ulcer, basically because I was the only one on the set that cared about anything... Between that and my biological clock, I decided to give it all away. |
| 2 | Crocodiles are really bold, and they do come up on land. |
| 3 | I've never had to do anything I didn't believe in. Sometimes, that meant being poor and waitressing a while longer, but I've always stuck with it. |
| 4 | After Crocodile Dundee (1986), I turned down lots of stuff, most of it where I'd play the girlfriend of some funny man. |
Facts
Pictures
Movies
Actress
| Title | Year | Status | Character |
| --- | --- | --- | --- |
| Crocodile Dundee in Los Angeles | 2001 | | Sue Charlton |
| Shaughnessy | 1996 | TV Movie | Marla |
| Village of the Damned | 1995 | | Jill McGowan |
| Backstreet Justice | 1994 | | Keri Finnegan |
| Zorn | 1994 | | Emilie Bartlett |
| The Neighbor | 1993 | | Mary / Mrs. Hatch |
| Almost an Angel | 1990 | | Rose Garner |
| Favorite Son | 1988 | TV Mini-Series | Sally Crain |
| Crocodile Dundee II | 1988 | | Sue Charlton |
| Pass the Ammo | 1988 | | Claire |
| Crocodile Dundee | 1986 | | Sue Charlton |
| Death of a Salesman | 1985 | TV Movie | Miss Forsythe |
| Nurse | 1982 | TV Series | Julie Dean |
Self
| Title | Year | Status | Character |
| --- | --- | --- | --- |
| Entertainment Tonight | 2010 | TV Series | Herself |
| G'Day Australia | 1987 | Video | Herself |
| The 44th Annual Golden Globe Awards | 1987 | TV Special | Herself - Nominee: Best Actress in a Supporting Role in a Motion Picture |
Archive Footage
| Title | Year | Status | Character |
| --- | --- | --- | --- |
| 20 to 1 | 2006-2010 | TV Series documentary | Sue Charlton |
| The Celluloid Heroes | 1995 | TV Movie | Herself |
Awards
Nominated Awards
| Year | Award | Ceremony | Nomination | Movie |
| --- | --- | --- | --- | --- |
| 1987 | Golden Globe | Golden Globes, USA | Best Performance by an Actress in a Supporting Role in a Motion Picture | Crocodile Dundee (1986) |
2nd Place Awards
| Year | Award | Ceremony | Nomination | Movie |
| --- | --- | --- | --- | --- |
| 1988 | Bravo Otto Germany | Bravo Otto | Best Actress (Schauspielerin) | |
Source:
IMDb
,
Wikipedia