• Judith M. Aronson was born on 7 June 1964 in Los Angeles, California, USA.
• Her net worth is estimated to be over $800,000, earned from her acting and business endeavors.
• Notable acting roles include "Friday the 13th: The Final Chapter" (1984), "Weird Science" (1985), "American Ninja" (1985), and "Kiss Kiss Bang Bang" (2005).
• After appearing in the short film "The Secret of 40" (2016), she has since retired from acting and runs a curiosities shop and Pilates studio in Los Angeles.
• Her romantic partners include Grant Show, Kyle Secor, George Stephanopoulos, and Jon Lindstrom.

Known for movies
Short Info
| | |
| --- | --- |
| Date Of Birth | June 7, 1964 |
| Fact | As of February 2009, she was the owner (and founder) of Rockit Body Pilates in Manhattan Beach, CA. |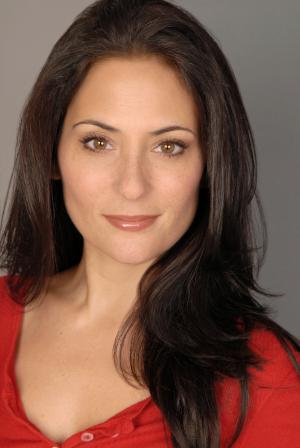 Who is Judie Aronson?
Judith M. Aronson was born on 7 June 1964, in Los Angeles, California, USA, and is a businesswoman as well as a retired actress. She is best known for her roles in various television series and projects, with some of her most notable appearances including the 1980s series "Pursuit of Happiness", "Friday the 13th: The Final Chapter", and "Kiss Kiss Bang Bang".
The Wealth of Judie Aronson
As of mid-2020, Judie Aronson's net worth is estimated to be over $800,000, earned largely through a successful career as an actress, being active for over three decades before retiring sometime in 2006.
She made a brief return in an independent short film in 2016, but didn't intend returning to acting full-time. She's also gained wealth through her business endeavors.
Early Life and Career Beginnings
Judie grew up in Los Angeles, and like many children who lived close to Hollywood, she considered a career in acting while she was very young. She eventually began pursuing professional roles when she was in her late teens, leading her to appear in a few guest roles on television. Some of her earliest projects included in "Simon & Simon" and "The Powers of Matthew Star".
In 1984, she made her feature film debut in "Friday the 13th: The Final Chapter" in which she played the role of Samantha.
The film is the fourth in "Friday the 13th" film series, following from the events of a third film in which Jason Voorhees was supposedly killed. He returns to life and goes on a killing spree once more at Crystal Lake. The film was intended to be the last one of the series, but its success eventually led to another film the following year.
Rise to Fame
Aronson's work in "Friday the 13th" opened up many more doors for her, and within a year she was cast in the film "Weird Science" as the character Hilly. The film starred Anthony Michael Hall, and is based on the comic magazine of the same name published during the 1950s.
It tells the story of two nerds who try to create the perfect dream woman using a computer, with some of the film's elements inspired by "Frankenstein". The film received mixed reviews, but was successful at the box office, similar to her previous film.
She quickly signed up for another project in "American Ninja", which is a martial arts film starring Michael Dudikoff, and was the start of the "American Ninja" franchise, and is considered a cult film. She then refocused her efforts on television, appearing as a guest in "Full House", "Mr. Belvedere" and "Dads". In 1987, she was cast in her first regular television role in "Pursuit of Happiness", a sitcom  which tells the story of a history professor who moves to work at a small college in Philadelphia.
The show ran for a season, but was ultimately canceled due to low ratings.
Continued Acting Work
With the end of "Pursuit of Happiness", Judie sought out more roles, and became a regular on television with guest roles in "Charles in Charge", "Growing Pains", and "Life Goes On". She also appeared sporadically during the run of "Beverly Hills, 90210" as the character Shelly. The show is the original among many within the "Beverly Hills, 90210" franchise, telling the story of a group of friends living in the upscale community of Beverly Hills, growing from high school to the adult world.
She also appeared in a segment of the film "After Midnight", before "Cool Blue", a romantic comedy film starring Hank Azaria and Woody Harrelson in which she had a supporting role. During the latter part of her film career, she mostly did independent projects in film work, as seen in "The Sleeping Car" and "Desert Kickboxer". She then worked on "Lisa Picard Is Famous" which starred Laura Kirk as the titular character; the film was aired during the Cannes Film Festival, following the life of a documentary filmmaker, as he follows the life of aspiring actress Lisa Picard.
Last Projects, Retirement, and Brief Return
In her final years as an actress, Aronson did more television work, mainly taking up guest roles as seen in "Roc", "High Tide", and "Simon". She took up significantly lesser projects and even had breaks that lasted for years before she returned to act in minor roles. Some of her last television projects include "Law & Order: Criminal Intent" and "Las Vegas".
Her last big film project was "Kiss Kiss Bang Bang", starring Val Kilmer and Robert Downy, Jr. and partially based on the novel "Bodies Are Where You Find Them".
The film was released during the Cannes Film Festival and eventually into theaters to positive reviews. It was also a success at the box office, grossing around $15 million. Following this role, she became inactive, and while she didn't make any announcements it was assumed that she had retired, due to the lack of any significant or consistent projects that could help her sustain her lifestyle.
In the meantime, she began a foray into the business world, starting a curiosities shop in Los Angeles. Later on, she followed a passion for fitness, starting a Pilates studio in the area.
In 2016, she made a brief return to acting, working on the short film "The Secret of 40", before quietly going back to obscurity.
Personal Life
Not a lot is known about Judie's romantic endeavors. She has had relationships with Grant Show in the mid-'80, then Kyle Secor in the early '90s, George Stephanopoulos around the turn of the century, and Jon Lindstrom (2006); no news since then of any associations. She isn't a very public person, and rarely engaged with the media even during her acting career. She also doesn't have any accounts on major social media websites.
General Info
| | |
| --- | --- |
| Full Name | Judie Aronson |
| Date Of Birth | June 7, 1964 |
| Height | 1.65 m |
| Profession | Actor |
| Nationality | American |
Accomplishments
| | |
| --- | --- |
| Movies | Friday the 13th: The Final Chapter, Weird Science, American Ninja, After Midnight, Cool Blue, The Sleeping Car, Desert Kickboxer, Hannibal, Kiss Kiss Bang Bang, The Secret Of 40, Desert Hawk |
| TV Shows | Teech, The Pursuit of Happiness (1987) |
Social profile links
Facts
| # | Fact |
| --- | --- |
| 1 | As of February 2009, she was the owner (and founder) of Rockit Body Pilates in Manhattan Beach, CA. |
| 2 | The death of her character in Friday the 13th: The Final Chapter (1984) was filmed on a cold December night. It was so cold out in the middle of the lake that Judie started crying. Ted White, the stuntman who was playing killer Jason Voorhees, became angry with director Joseph Zito for being so insensitive to her discomfort and threatened to quit if Judie was not given a break from being out in the cold water. She got hypothermia while filming that scene. |
Pictures
Movies
Actress
| Title | Year | Status | Character |
| --- | --- | --- | --- |
| The Secret of 40 | 2016 | Short | Marie |
| We Fight to Be Free | 2006 | Short | Emily Chamberlayne |
| Kiss Kiss Bang Bang | 2005 | | Gift Bag Girl |
| Las Vegas | 2004 | TV Series | Cheryl Bullock |
| Law & Order: Criminal Intent | 2001 | TV Series | Valerie Kelmer |
| Hannibal | 2001 | | News Reporter |
| 100 Centre Street | 2001 | TV Series | Ms. Seidenman |
| Deep Core | 2000 | | Lilly |
| Lisa Picard Is Famous | 2000 | | Liz |
| Beverly Hills, 90210 | 1991-1998 | TV Series | Shelly |
| JAG | 1997 | TV Series | Girl |
| High Tide | 1997 | TV Series | Courteney Robbins |
| Silk Stalkings | 1996 | TV Series | |
| Night Stand | 1996 | TV Series | Maggie |
| Simon | 1996 | TV Series | Jackie |
| Roc | 1993 | TV Series | Nancy |
| Desert Kickboxer | 1992 | | Claudia Valenti |
| Life Goes On | 1991 | TV Series | Phoebe |
| Midnight Caller | 1991 | TV Series | Cassie Douglas |
| Teech | 1991 | TV Series | Gina |
| Cool Blue | 1990 | Video | Cathy |
| The Sleeping Car | 1990 | | Kim |
| Growing Pains | 1990 | TV Series | Cindy |
| Sister Kate | 1989 | TV Series | |
| After Midnight | 1989 | | Jennifer (segment "A Night on the Town") |
| Charles in Charge | 1989 | TV Series | Luanne |
| The New Leave It to Beaver | 1989 | TV Series | Jennifer |
| One Fine Night | 1988 | Short | Bonnie |
| Pursuit of Happiness | 1987-1988 | TV Series | Sara Duncan |
| Full House | 1987 | TV Series | Raven |
| Mr. Belvedere | 1987 | TV Series | Linda |
| Dads | 1986 | TV Series | Shana |
| Sledge Hammer! | 1986 | TV Series | Francine Flambo |
| American Ninja | 1985 | | Patricia Hickock |
| Weird Science | 1985 | | Hilly |
| Things Are Looking Up | 1984 | TV Movie | Randi White |
| Friday the 13th: The Final Chapter | 1984 | | Samantha |
| Simon & Simon | 1983 | TV Series | Ronda / Young Girl #1 |
| The Powers of Matthew Star | 1983 | TV Series | Lisa Wellman |
Miscellaneous
| Title | Year | Status | Character |
| --- | --- | --- | --- |
| Crystal Lake Memories: The Complete History of Friday the 13th | 2013 | Video documentary archival material | |
Self
| Title | Year | Status | Character |
| --- | --- | --- | --- |
| Rumble in the Jungle: The Making of 'American Ninja' | 2016 | Video documentary short | Herself |
| Crystal Lake Memories: The Complete History of Friday the 13th | 2013 | Video documentary | Herself - 'Samantha' |
| Better | 2011 | TV Series | Herself |
| Secrets of the Hollywood Body | 2009 | TV Movie | Herself |
| His Name Was Jason: 30 Years of Friday the 13th | 2009 | TV Movie documentary | Herself |
Archive Footage
| Title | Year | Status | Character |
| --- | --- | --- | --- |
| Movie Nights | 2011 | TV Series | Patricia Hickock |
Source:
IMDb
,
Wikipedia