• Emmanuel Lewis was born in Brooklyn, New York in 1971 to a computer scientist mother and father who is not mentioned.
• He started his acting career when he was a kid and became the face of Burger King.
• He gained fame through his starring role in the TV series "Webster" and went on to appear in several other films and shows.
• He is an African-American who stands at 4ft 3ins (1.3m) with no known scientific reason behind his height.
• His net worth is estimated at around $1 million.

Known for movies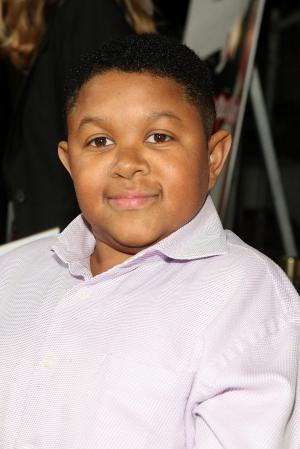 Introduction
If you loved the TV series "Webster", you are familiar with the main actor, Emmanuel Lewis. The cute little boy was even known as the face of Burger King! However, after the series ended he seems to have disappeared into thin air. What happened to Emmanuel Lewis, and what is the reason behind his height?
Early life and Education
Emmanuel Lewis was born on 9 March 1971, in Brooklyn, New York City USA. His mother is Margaret Lewis who worked as a computer scientist, and he is the youngest of four children. His brothers' names are Roscoe and Chris and his sister is called Lizziebeth.
His father isn't mentioned, but then when he was two his parents divorced. He went to Midwood High School and matriculated in 1989. He then moved to Los Angeles, California to further pursue his acting career, and although he enrolled at Clark Atlanta University located in Atlanta, Georgia in 1989, his acting obligations meant that he didn't graduate in 1997, with a Bachelor of Arts degree in the theatre arts.
Career
Lewis started his acting career when he was still a kid, after he was asked by his actor friend if he wanted to join the entertainment industry.
Lewis' mother contacted the Schuller Talent Agency that specialized in hiring talented kids for acting in commercials, and he was immediately hired, and started appearing in various advertisements for toys, juices, cars, and, most notably, Burger King. In just a short time, Lewis was a star of over 50 commercials. His commercial for toothpaste brand Colgate can even be seen in the movie "Splash" from 1984!
He made his TV debut in 1982, when he appeared in the TV movie version of Shakespeare's play "A Midsummer Night's Dream", after which he soon appeared on several TV talk shows, such as "The Phil Donahue Show" and "The Tonight Show".
The very next year, he landed the starring role in the TV series "Webster", and remained in the show until it ended five seasons later, even winning the People's Choice Award for his portrayal of the adopted boy, Webster.
In 1984, he portrayed Billy in the TV movie "A Christmas Dream", and the next year appeared in the television movie "Lost in London". After "Webster" was over in 1989, he took a break from acting until 1995, when he appeared in "The New Adventures of Mother Goose". Three years later, he had a guest role in the TV series "Moesha" in which he portrayed David. In 2005 he portrayed himself in the TV series "One on One".
As of April 2020 his last feature film appearance was a cameo in the comedy film "Kickin' It Old School" in 2007. In 2014 he was a guest on "TV Guidance Counselor", a podcast by Ken Reid.
Personal Life
Lewis was raised by a rather strict family, which is the main reason why he didn't follow the destructive path of many child actors. His mother is said to have driven him to work every day and back home, and she would limit any activities that could lead to substance or alcohol abuse – she was even present during the filming of "Webster". It is reported that one time she got in a fight with his colleagues who would constantly pick him up and carry him like a child to the set.
He has keeps his private life away from the media, so his romantic connections are unknown,  including whether or not he is married, dating, and if he has any kids.
He has a huge fan base not only in the US, but also in Japan. He traveled three times to that country just to organize meet-and-greets, and to make a TV movie called "Samurai in New York" that aired on a Japanese television channel. Lewis is also known as a singer in Japan, and his single reached Number 2 on the Japanese Oricon chart.
Lewis is the founder of the Emmanuel Lewis Entertainment music label.
He is a martial arts expert, and even has a black belt in karate! He studied Tae-Bo through Billy Blanks fitness' course, and is also good at taekwondo.
He was a good friend of the late superstar singer Michael Jackson. The two met during the recording of a video for Jackson's song "Thriller", after which Lewis accompanied Jackson to the Academy Awards Presentations and The Emmy Awards Show. The two loved to dress alike, and were often seen on television together. Jackson even lived with Lewis for a while, after he burned his hair during the recording for a Pepsi commercial.
Lewis is a good friend of stand-up comedian Marc Price, and the two have made several public appearances together.
He is often confused with fellow actor and "Diff'rent Strokes" star Gary Coleman, due to their numerous similarities, including small stature.
Lewis isn't a huge fan of social media, and only has a profile on Twitter, with less than 2000 followers.
Net Worth
Lewis earned small fortune acting in commercials, TV series, and feature films. As of April 2020, his net worth is estimated at around $1 million.
Physical characteristics
Lewis is an African-American with a weight of 77lbs (35kgs), and a short height of just 4ft 3ins (1.3m). He had stated that there is no known scientific reason behind his height, and that he doesn't have any medical condition – his body simply stopped growing. In fact, Lewis is one of the shortest actors in Hollywood! He has short, black hair and dark eyes.
General Info
| | |
| --- | --- |
| Full Name | Emmanuel Lewis |
| Net Worth | $500 thousand |
| Date Of Birth | March 9, 1971 |
| Height | 1.3 m |
| Profession | Actor |
| Education | Clark Atlanta University, Midwood High School |
| Nationality | American |
Family
| | |
| --- | --- |
| Parents | Margaret Lewis |
| Siblings | Roscoe Lewis, Lizziebeth Lewis, Chris Lewis |
Accomplishments
| | |
| --- | --- |
| Awards | People's Choice Award for Favorite Young TV Performer |
| Nominations | People's Choice Award for Favorite Actor in a New TV Series |
| Movies | Kickin' It Old Skool |
| TV Shows | The Surreal Life: Fame Games, The Surreal Life, Webster, 100 Greatest Kid Stars, Black in the 80s |
Social profile links
Marks
| # | Marks / Signs |
| --- | --- |
| 1 | Chipmunk laugh, turned asthmatic laugh after growing up |
| 2 | His height |
Quotes
| # | Quote |
| --- | --- |
| 1 | [on Alex Karras]: Alex was a really cool guy, he was the 'gentle giant,' with me. He was very intimidating because he was the lineman for the Detroit Lions. I wasn't even born in the era that he actually played football. Everybody that was older knew how [much] of a scary guy he could be, but when dealing with him on the set he was very protective of me. We would always have lunch together, on more occasions than not, and we would sit at the dining room table on the set, we would go to one of our rooms and we would have our own meals and we would run lines and do stuff together. |
| 2 | [on his off- and off-screen chemistry with Alex Karras, who played George Papadapolis]: He was a giant of a man with a big heart, a great sense of humor, and very grounded outlook on life. He might have towered over you... but he had a knack of being able get down to your level without being small about it. |
| 3 | [on the death of Alex Karras]: My heartfelt condolences goes out to Susan, Katie, George, Renny, Peter and the entire Karras & Clark family. My prayers are forever with you guys. I had a very heavy heart this morning and I did not know why. I understand now. Rest in Peace, my friend. |
| 4 | I was a workaholic basically at the time, and loved every single second of it. |
| 5 | When asked who is the president of his corporation: "Mom. But as for treasurer, I don't know. But *I'm* the owner." |
| 6 | I want to produce, direct, write. Learning as I go. Learn this area, do that. Learn that area, do that. And I plan to go to college and study business. Understanding the business is a *must*. So you can be on top of things all the time. You have to think one step, two steps, three steps ahead. You can't just sit still. |
| 7 | [on how he was 16 and still playing a child in the series, 'Webster']: "There was no reason for me to get frustrated, because I was an actor, and that's what my job said: actor. So you don't play yourself. You're playing a character." |
| 8 | [on Michael Jackson]: He said I was his form of inspiration. He loved our humor and just hanging out and having fun, with not just me, but my whole family. |
| 9 | I could not go anywhere. I would get mobbed. Once on a shopping trip with my mom, there was a crowd of people in front of the door yelling, 'Bring out Webster! Bring out Webster!' And they're ranting and they're chanting, and all of a sudden, we heard this thing go '{CLASH!}', and they busted the front display window. |
| 10 | The only time I've ever gotten nervous was at the White House. I was singing 'White Christmas.' And I had to think, 'Well, Mrs. Reagan is sitting there and all these kids are watching--if I mess up, they're going to hate me.' And the Main Man was just sitting on my shoulder saying, 'Lots of luck, kid'. |
| 11 | I don't want Webster to be bad. I've had lots of kids come up to me and talk to me like I'm Webster and say, 'You're so bad.' But Webster should be a role model. |
| 12 | I've had my production company for a few years, but I've just started bringing it out in the last year. I've been thinking up new things to do with it. Last year we did 'Lost in London' [a CBS TV-movie]. Now I'm looking to move into the feature-film field. We're all working hard on our own ideas for a story, and we're looking for good writers. Where are the good writers? They seem to be hiding. |
| 13 | [on his family]: We weren't rich and we weren't poor. We were just happy if we got 50 cents for the week just to go get some snacks every once in a while. |
| 14 | It was never a shock to me. It was never a thing where I'd say, 'Oh, my God! What's going on here?' You know, I'm short. Alright. - on his slow growing process |
| 15 | My mom is extremely protective of me. Wherever I went, my mom and my family went. |
| 16 | I would never really expose any of my girlfriends to the Press. Everything that I would have with them would be very private. I didn't want to put them through what I had to go through. *I* had to do it. *They* didn't. |
| 17 | I love the concept that if I ever wanted to walk away from show biz without having to depend on any past money, I can have current money being taken care of all the time. |
Facts
| # | Fact |
| --- | --- |
| 1 | Founded his own music label, Emmanuel Lewis Entertainment (June 2000) |
| 2 | Ranked #6 in VH1's list of the The Greatest: 100 Greatest Kid Stars (2005). |
| 3 | His physical size combined with his age made his Hollywood clout all that more incongruous. |
| 4 | Had no entourage or limo during his Webster (1983) fame. His mother drove him to work and home. |
| 5 | According to endocrinologists, he has all the potential for normal growth. |
| 6 | Remained friends with Michael Jackson up until his death, though they rarely saw each other. |
| 7 | Became a budding entrepreneur, dabbling with both a limousine company and a car wash service. |
| 8 | Chooses his projects very carefully. He turned down an offer to play an urban gang-banger. |
| 9 | His tight-knit family kept him off the destructive path traveled by so many child stars. |
| 10 | His contract was renegotiated by his agent and attorney after the first season of Webster (1983) to commit him to five more seasons and give him a share of the profits, including syndication money. |
| 11 | Shares birthday with Shad Moss, Chingy, the late Raul Julia, and Stephanie Chambers (who was also born the same year as Emmanuel). |
| 12 | His birthday is also the anniversary of The The Notorious B.I.G.'s death. |
| 13 | Was 12 years old when Webster (1983) first premiered. The series finale premiered just one day after his 18th birthday. |
| 14 | Was often mistaken for Gary Coleman because of the 3 things he had in common with the Diff'rent Strokes (1978) child star: he's African-American, short, and has starred in a sitcom about trans-racial adoptions. |
| 15 | Has one sister and two brothers: Lizziebeth (b. 1964), Roscoe (b. 1968), and Chris (b. 1970). |
| 16 | His parents divorced when he was only 2 years old. |
| 17 | Is the youngest of 4 children. |
| 18 | Mother's name is Margaret. |
| 19 | Returned to show business after graduating college in 1997, but his options were limited. He was just over 4 feet tall and still looked like the little boy from Webster (1983). |
| 20 | His college years stretched from 1989 until 1997. He took time off for occasional acting gigs. |
| 21 | Was a contestant on "The Weakest Link". His first question was "What month has the least amount of days?" He unfortunately guessed "May", but was not voted 'the weakest link' until much later on the show. |
| 22 | Graduated from Clark Atlanta University in 1997 with a theatre arts degree |
Pictures
Movies
Actor
| Title | Year | Status | Character |
| --- | --- | --- | --- |
| Kickin' It Old Skool | 2007 | | Emmanuel Lewis |
| One on One | 2005 | TV Series | Emmanuel Lewis |
| Moesha | 1998 | TV Series | David |
| Family Matters | 1997 | TV Series | Emmanuel Lewis |
| The New Adventures of Mother Goose | 1995 | TV Movie | Publisher |
| Webster | 1983-1989 | TV Series | Webster Long |
| Lost in London | 1985 | TV Movie | Davey Williams |
| The Love Boat | 1984 | TV Series | Timmy Somers |
| A Christmas Dream | 1984 | TV Movie | Billy |
| A Midsummer Night's Dream | 1982 | TV Movie | Human child |
Thanks
| Title | Year | Status | Character |
| --- | --- | --- | --- |
| #Deception | 2013 | Short special thanks | |
Self
| Title | Year | Status | Character |
| --- | --- | --- | --- |
| Between Two Ferns with Zach Galifianakis | 2013 | TV Series | Himself |
| The Hour | 2012 | TV Series | Himself |
| The Surreal Life: Fame Games | 2007 | TV Series | Himself - Participant |
| Child Star Confidential | 2006 | TV Series documentary | Himself |
| I Love the 80's 3-D | 2005 | TV Series documentary | Himself / Herself |
| The Greatest | 2005 | TV Series documentary | Himself |
| Black in the 80s | 2005 | TV Mini-Series documentary | Himself |
| Michael Jackson's Boys | 2005 | TV Movie documentary | Himself |
| BET Comedy Awards | 2004 | TV Special | Himself |
| Tripping the Rift | 2004 | TV Series | Himself |
| Dickie Roberts: Former Child Star | 2003 | | Himself |
| E! True Hollywood Story | 2003 | TV Series documentary | Himself |
| Child Stars: Then and Now | 2003 | TV Special documentary | Himself |
| Michael Jackson's Private Home Movies | 2003 | TV Movie documentary | Himself |
| Jimmy Kimmel Live! | 2003 | TV Series | Himself - Guest |
| The Surreal Life | 2003 | TV Series | Himself |
| Howard Stern | 2003 | TV Series | Himself |
| VH-1 Where Are They Now? | 2002 | TV Series documentary | Himself |
| Frank McKlusky, C.I. | 2002 | | Himself |
| Weakest Link | 2001 | TV Series | Himself |
| Good vs Evil | 1999 | TV Series | Himself |
| Malcolm & Eddie | 1999 | TV Series | Himself |
| In the House | 1996 | TV Series | Himself |
| Lou Rawls Parade of Stars | 1988 | TV Series | Himself |
| Macy's Thanksgiving Day Parade | 1987 | TV Movie | Himself |
| Bob Hopes High-Flying Birthday Extravaganza | 1987 | TV Movie | Himself |
| The 13th Annual People's Choice Awards | 1987 | TV Special | Himself - Winner: Favourite Young Television Performer |
| Emmanuel Lewis: My Very Own Show | 1987 | TV Special | Host |
| 19th Annual NAACP Image Awards | 1987 | TV Special | Himself - Presenter |
| Walt Disney's Wonderful World of Color | 1986 | TV Series | Himself |
| Bob Hope's High-Flying Birthday | 1986 | TV Movie | Himself |
| Bob Hope's Royal Command Performance from Sweden | 1986 | TV Movie | Himself |
| The 12th Annual People's Choice Awards | 1986 | TV Special | Himself - Winner: Favourite Young Television Perforemr |
| The 11th Annual People's Choice Awards | 1985 | TV Special | Himself - Winner: Favourite Young Television Performer |
| The Bob Hope Christmas Show | 1985 | TV Special | Himself |
| Late Night with David Letterman | 1985 | TV Series | Himself |
| Hour Magazine | 1985 | TV Series | Himself |
| The 37th Annual Primetime Emmy Awards | 1985 | TV Special | Himself |
| The ABC All-Star Spectacular | 1985 | TV Movie | Himself |
| 50th Presidential Inaugural Gala | 1985 | TV Movie | Himself |
| Night of 100 Stars II | 1985 | TV Movie | Himself |
| The 6th Annual Black Achievement Awards | 1985 | TV Special | Himself |
| Salute to Lady Liberty | 1984 | TV Movie documentary | Himself |
| Circus of the Stars #9 | 1984 | TV Special documentary | Himself |
| The 36th Primetime Emmy Awards | 1984 | TV Special | Himself - Presenter: Outstanding Children's Program |
| The Love Boat Fall Preview Special | 1984 | TV Movie | Himself |
| The Secret World of the Very Young | 1984 | TV Movie | Himself |
| On Stage America | 1984 | TV Series | Himself |
| The 10th Annual People's Choice Awards | 1984 | TV Special | Himself - Performer, Accepting Award from Favourite New Television Comedy Program and Nominee: Favourite Male Performer in New Television Show |
| The Tonight Show Starring Johnny Carson | 1983-1984 | TV Series | Himself / Himself - Guest |
| The 26th Annual Grammy Awards | 1984 | TV Special | Himself |
| The 5th Annual Black Achievement Awards | 1984 | TV Special | Himself |
| The Stars Salute the U.S. Olympic Team | 1984 | TV Movie | Himself - Performer |
| The 11th Annual American Music Awards | 1984 | TV Special | Himself |
| A Celebration of Life: A Tribute to Martin Luther King, Jr. | 1984 | TV Special documentary | Himself |
Archive Footage
| Title | Year | Status | Character |
| --- | --- | --- | --- |
| Entertainment Tonight | 2009-2016 | TV Series | Himself |
| 50 Cutest Child Stars: All Grown Up | 2005 | TV Movie documentary | Himself |
| 8th Annual Screen Actors Guild Awards | 2002 | TV Special | Himself |
| Bob Hope's Bag Full of Christmas Memories | 1993 | TV Special | Himself |
| Johnny Carson's 29th Anniversary | 1991 | TV Special | Himself |
| Michael Jackson: The Legend Continues | 1988 | Video documentary | Himself |
Awards
Won Awards
| Year | Award | Ceremony | Nomination | Movie |
| --- | --- | --- | --- | --- |
| 1987 | People's Choice Award | People's Choice Awards, USA | Favorite Young TV Performer | |
| 1986 | People's Choice Award | People's Choice Awards, USA | Favorite Young TV Performer | |
| 1985 | People's Choice Award | People's Choice Awards, USA | Favorite Young TV Performer | |
| 1984 | People's Choice Award | People's Choice Awards, USA | Favorite Young TV Performer | |
Nominated Awards
| Year | Award | Ceremony | Nomination | Movie |
| --- | --- | --- | --- | --- |
| 1987 | Young Artist Award | Young Artist Awards | Exceptional Performance by a Young Actor Starring in a Television Comedy or Drama Series | Webster (1983) |
| 1986 | Young Artist Award | Young Artist Awards | Best Young Actor Starring in a Television Series | Webster (1983) |
| 1985 | Young Artist Award | Young Artist Awards | Best Young Actor in a Television Comedy Series | Webster (1983) |
| 1984 | Young Artist Award | Young Artist Awards | Best Young Actor in a Comedy Series | Webster (1983) |
Source:
IMDb
,
Wikipedia