• Don Stark is an actor with a net worth of over $5 million
• He grew up in New York City and attended Grover Cleveland High School
• He starred in the popular television show "That '70s Show"
• He has also worked on films such as "Switchblade Sisters", "Feds", and "Hello, My Name Is Doris"
• He is married with two daughters and volunteers for the YMCA in his free time.

Known for movies
Short Info
| | |
| --- | --- |
| Net Worth | $5 million |
| Date Of Birth | July 5, 1954 |
| Spouse | Aubrey Robinson |
| Fact | In his spare time, he coaches softball which his daughters play for the team, and volunteers for the YMCA |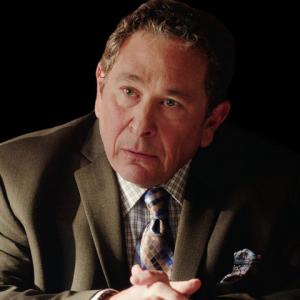 Who is Don Stark?
Donald Mario Stark was born on 5 July 1954, in New York City, USA, and is an actor, best known for his work in the television series "That '70s Show", in which he portrayed the character Bob Pinciotti for all eight seasons of the show. He was also a part of the program "Hit the Floor", in which he portrayed Oscar Kinkade.
The Riches of Don Stark
As of early-2020, Don Stark's net worth is estimated to be over $5 million, earned through a successful career as an actor, in the profession since 1963. He's also appeared in several feature films, and has worked consistently for over five decades.
Jules Podell owner of the Copa Cabana directed by the amazing Peter Farety acting with the great Viggo Mortensen. pic.twitter.com/Tx8bri7hHX

— don stark (@donstark70) February 17, 2018
Early Life, Education, and Career Beginnings
Don grew up in New York City, and is of Jewish descent. His father worked as a manager of a branch of Wilson's House of Suede, which would later become known as Wilson's Leather. He developed a dry sense of humor thanks to his father. The family moved to California where he attended Grover Cleveland High School, and it was during this time that he developed an interest in acting, becoming part of the school's theatre arts department.
He had the lead role in several school plays, and was also in the school's American Football team.
One of his projects during this time was "Othello", in which he portrayed the titular character, in one of William Shakespeare's best-known works, telling the story of a general and his ensign during the Venetian war who goes on an elaborate scheme against the general. He also had roles in musical productions such as "Fiddler on the Roof "and "Guys and Dolls".
Professional Acting Career
Over the years, Stark developed numerous skills that would be useful in his acting career; he was a prolific dancer, and trained in several martial arts. He also had a passion for bodybuilding, and developed a body that would also be useful in many roles.
While he didn't gain a lot of attention during the '60s, he eventually started gaining more notable roles in the 1970s. In 1975 he worked on the film "Switchblade Sisters", which tells the story of several female gang members. The film was unsuccessful, but later gained a cult following due to director Quentin Tarantino's love of the film.
Other projects she had during this period include "Peggy Sue Got Married", "The Couch Trip", and "Evil Speak". In 1987, he made an appearance in the television show "Beauty and the Beast", in which he played an attacker who prompts the meeting of the titular characters.
He also had guest roles in "Curb Your Enthusiasm", "Viper", "Cory in the House", and "CSI: Crime Scene Investigation". He also worked on the film "Feds" which starred Mary Gross and Rebecca De Mornay, and follows the story of two Federal Bureau of Investigation (FBI) hopefuls.
That 70s Show
One of Don's best-known series began in 1998 – "That '70s Show" was created as a period sitcom, a subtle tribute to that decade. Some of its stars included Ashton Kutcher, Mila Kunis, Topher Grace, Wilmer Valderrama, Laura Prepon and Danny Masterson. He was one of the main adult cast members in the show, alongside Tommy Chong, Kurtwood Smith and Debra Jo Rupp.
The show mainly focuses on a group of teenagers, their relationships, misadventures, and then events in the US that changed the era. Throughout the years, the show featured the shift in political ideologies, tackling various popular topics of the time such as the sexual revolution, the oil crisis, the Nixon presidency, and more.
Don played the role of Donna Pinciotti's father who is known to be a bit of a slob and braggart. He is often seen walking about his house with an open bathrobe but without underwear. He is considered to be a ladies man, and often brags about his service in the National Guard. He is seen in different relationships throughout the show after his divorce from his wife.
Many of the cast members left following the seventh season, notably Topher Grace and Ashton Kutcher who all wanted to pursue other projects, inevitably leading to the end of the show.
Career After That 70s Show
In the 2010s, Stark continued his consistent acting projects, working on the independent film "My Name Is Jerry" which was released straight to DVD. He also ventured into voice acting, and worked on several episodes of "Spider-Man: The Animated Series", in which he voiced the villain Rhino. He also made an appearance in the movie "iCarly: iGo to Japan" as the characters go to Tokyo. He also had support roles in "Castle" and "Anger Management".
In 2013, he was cast in the television series "Hit the Floor", playing the role of the owner of a fictional professional basketball team. The show follows the story of the members of the Los Angeles Devils, mainly centering on the drama that occurs while away from the court. The show ran for four seasons before being canceled. While working on the show, Don had other projects, including the film "Hello, My Name is Doris" which starred Max Greenfield and Sally Field. He also played a drug-addicted executive in the series "There's… Johnny!", which aired on Hulu.
Personal Life
Don married Aubrey Robinson in 1980 and they have two daughters together. During his free time, he coaches a softball team that his daughters are a part of. He also does a lot of charity work, and even volunteers for the Young Men's Christian Association (YMCA), which is known for its focus on athleticism and Christianity. The group often holds classes and provides facilities for aspiring athletes. He uses his background in bodybuilding and martial arts to help with the organization.
General Info
| | |
| --- | --- |
| Full Name | Don Stark |
| Net Worth | $5 million |
| Date Of Birth | July 5, 1954 |
| Height | 1.78 m |
| Profession | Voice Actor, Television Director |
| Nationality | American |
Family
| | |
| --- | --- |
| Spouse | Aubrey Robinson |
| Children | Samantha Stark, Nicole Stark |
| Parents | Debra Antorelli, Alan Stark |
| Siblings | Barbara Stark, Frank Stark, Anita Stark |
Accomplishments
| | |
| --- | --- |
| Movies | Café Society, John Carter, Star Trek: First Contact, 3 Ninjas Knuckle Up, Hello, My Name Is Doris, 3 Ninjas Kick Back, Things to Do in Denver When You're Dead, Santa with Muscles, Evilspeak, Switchblade Sisters, Peggy Sue Got Married, Safelight, Heaven's Prisoners, Meeting Spencer, Letters from a K... |
| TV Shows | That '70s Show, Father of the Pride, Timecop, Bless This House, The Man in the Family |
Social profile links
Quotes
| # | Quote |
| --- | --- |
| 1 | On life before That '70s Show (1998): "I got turned down for a role on UPN and I was really, really down...now how sad is that to be depressed for not getting a role on UPN?". |
Facts
| # | Fact |
| --- | --- |
| 1 | Graduated from Cleveland High School in Reseda, California, in 1972. Cleveland is the cross-town rival of Canoga High School, which is the school Kurtwood Smith (AKA "Red Foreman" on That '70s Show (1998)) attended. |
| 2 | In his spare time, he coaches softball which his daughters play for the team, and volunteers for the YMCA |
| 3 | He also has an extensive background in dancing, bodybuilding and martial arts. |
Pictures
Movies
Actor
| Title | Year | Status | Character |
| --- | --- | --- | --- |
| Angel Investors | | filming | Maloney (rumored) |
| False Memory Syndrome | | post-production | Bill Johnson |
| The Strain | 2016 | TV Series | James O'Neill |
| Rosewood | 2016 | TV Series | Captain Roy Murillo |
| Hit the Floor | 2013-2016 | TV Series | Oscar Kincade |
| C Street | 2016 | | Super |
| Maron | 2016 | TV Series | Gerry |
| The Odd Couple | 2016 | TV Series | Mr. Blaustein |
| Café Society | 2016 | | Sol |
| Monkey Up | 2016 | | Tucker (voice) |
| The Good Wife | 2015 | TV Series | Manny Hofstedter |
| The Mindy Project | 2015 | TV Series | Don Castellano |
| Safelight | 2015 | | Jack |
| Hello, My Name Is Doris | 2015 | | Uncle Frank |
| Castle | 2012-2014 | TV Series | Vincent Cardano |
| Roswell FM | 2014 | | Howard Bellringo |
| Red Sleep | 2014 | TV Series | Dr. George Reed |
| Blockhead | 2013 | TV Series | Marcos |
| Random Encounters | 2013 | | Dr. Tim |
| Hit the Floor AfterBuzz TV | 2013 | TV Series | Panelist |
| Anger Management | 2013 | TV Series | Principal |
| Wrong Cops | 2013 | | Gary |
| The Process | 2012/I | Short | Richard Chapman |
| American Horror Story | 2012 | TV Series | Kit's Lawyer |
| The Mentalist | 2012 | TV Series | Armon Gagnon |
| NCIS | 2012 | TV Series | Marty Fiero |
| John Carter | 2012 | | Dix the Storekeeper |
| ACME Saturday Night | 2011 | TV Series | Guest Host |
| Glass Heels | 2011 | TV Movie | Jim Weathers |
| Corey and Lucas for the Win | 2011 | TV Series | Stan |
| Law & Order: LA | 2011 | TV Series | Mayor Jack Velman |
| Workshop | 2011 | TV Series | Terry Tompkins |
| Penny | 2010/I | Short | Lamarche |
| Melissa & Joey | 2010 | TV Series | Phil DeMarco |
| Meeting Spencer | 2010 | | Wolfie |
| Jerry | 2009 | | David |
| The Greatest American Hero: The Fan Series | 2009 | Short | Bill Maxwell |
| Dark House | 2009 | | Det. Gorog |
| iCarly: iGo to Japan | 2008 | TV Movie | Freight Dog |
| Dirty Sexy Money | 2008 | TV Series | Detective Moffett |
| Cory in the House | 2007 | TV Series | The Russian Prime Minister |
| Supernatural | 2007 | TV Series | Jay Wiley |
| The Young and the Restless | 2007 | TV Series | Minister Frank McCallister |
| Stargate SG-1 | 2006 | TV Series | Sal |
| That '70s Show | 1998-2006 | TV Series | Bob Pinciotti |
| That '70s Show Special: The Final Goodbye | 2006 | TV Special | Bob Pinciotti |
| Father of the Pride | 2004-2005 | TV Series | Vincent |
| Slammed | 2004 | | Uncle Mack |
| Curb Your Enthusiasm | 2002-2004 | TV Series | Stu Braudy |
| CSI: Crime Scene Investigation | 2003 | TV Series | Sam Hopkins |
| NYPD Blue | 1994-2003 | TV Series | Bob Drazin / Frank Buono / Richard Corday |
| The 4th Tenor | 2002 | | Tony |
| Maybe It's Me | 2002 | TV Series | Ed |
| That's Life | 2001 | TV Series | Alan Derwin |
| Diagnosis Murder | 1997-2000 | TV Series | Stanley Bomgarden / Det. Bob Groeber |
| Goosed | 1999 | | Dick |
| California Myth | 1999 | | Marshall |
| American Dragons | 1998 | | Rocco |
| Letters from a Killer | 1998 | | Geary |
| Timecop | 1997-1998 | TV Mini-Series | Eugene Matuzek |
| Early Edition | 1998 | TV Series | Stan Kowaleski |
| Brooklyn South | 1998 | TV Series | George Hauer |
| L.A. Heat | 1997 | TV Series | Treat Donnelly |
| Murder Live! | 1997 | TV Movie | Man in Yellow Shirt |
| Dark Skies | 1997 | TV Series | Gallagher |
| Earth Minus Zero | 1996 | | John Wayne "J.W." |
| Murder One | 1996 | TV Series | Carmine D'Nardis |
| Star Trek: First Contact | 1996 | | Nicky the Nose |
| Santa with Muscles | 1996 | | Lenny |
| Heaven's Prisoners | 1996 | | Eddie Keats |
| Picket Fences | 1996 | TV Series | Stubby Muller |
| Bless This House | 1995-1996 | TV Series | Lenny |
| Bombmeister | 1995 | | |
| Charlie Grace | 1995 | TV Series | Detective Simms |
| Things to Do in Denver When You're Dead | 1995 | | Gus |
| 3 Ninjas Knuckle Up | 1995 | | Sheriff |
| Night of the Running Man | 1995 | | Rodney |
| Ellen | 1994 | TV Series | Repairman |
| Maverick | 1994 | | Riverboat Poker Player (uncredited) |
| 3 Ninjas Kick Back | 1994 | | Umpire |
| Duckman: Private Dick/Family Man | 1994 | TV Series | |
| Ring of Steel | 1994 | | Lt. Taylor |
| Silk Stalkings | 1994 | TV Series | Tony - Strip Club Manager |
| Revenge of the Red Baron | 1994 | | Detective Lewis |
| Beverly Hills, 90210 | 1994 | TV Series | David's Shrink |
| Viper | 1994 | TV Series | Manny |
| Bloodfist V: Human Target | 1994 | Video | Agent Cory Blake |
| Lightning in a Bottle | 1993 | | Yard Messenger |
| Star Trek: Deep Space Nine | 1993 | TV Series | Ashrock |
| South of Sunset | 1993 | TV Series | Bus Driver |
| Freaked | 1993 | | Editor |
| Arcade | 1993 | Video | Finster |
| The Baby Doll Murders | 1993 | | Eric Green |
| Baywatch | 1993 | TV Series | Policeman |
| L.A. Law | 1993 | TV Series | William Davidoff |
| Elvis and the Colonel: The Untold Story | 1993 | TV Movie | Dutch |
| Civil Wars | 1992 | TV Series | Marty DeMeo |
| Blossom | 1992 | TV Series | Cop #2 |
| Sinatra | 1992 | TV Mini-Series | |
| The Golden Girls | 1991 | TV Series | Sheriff |
| Empty Nest | 1991 | TV Series | Timmy |
| The Man in the Family | 1991 | TV Series | Cha Cha |
| Liquid Dreams | 1991 | | Escort to Penthouse |
| Equal Justice | 1991 | TV Series | Sgt. Samuelson |
| 9 1/2 Ninjas! | 1991 | | Sledge |
| Hardball | 1989 | TV Series | |
| A Cry for Help: The Tracey Thurman Story | 1989 | TV Movie | Officer Driscoll |
| Beauty and the Beast | 1987-1989 | TV Series | Eddie / Stocky Guy |
| Feds | 1988 | | Willy |
| Arthur 2: On the Rocks | 1988 | | Diner Customer |
| Under the Gun | 1988 | | Joey |
| Night Court | 1988 | TV Series | Monroe |
| The Couch Trip | 1988 | | Peterson |
| The Charmings | 1988 | TV Series | Marty |
| Cagney & Lacey | 1987 | TV Series | Perry DeScarfo |
| Sledge Hammer! | 1986-1987 | TV Series | Kurt Kruggle |
| Peggy Sue Got Married | 1986 | | Doug Snell |
| The Twilight Zone | 1986 | TV Series | Punk #2 (segment "The Last Defender of Camelot") |
| Riptide | 1984 | TV Series | |
| Supervisors | 1982 | Short | Don |
| Choices | 1981 | | Lance |
| Evilspeak | 1981 | | Bubba |
| Tilt | 1979 | | Gary Laswitz |
| Quincy M.E. | 1979 | TV Series | Henessey |
| Return Engagement | 1978 | TV Movie | Waiter |
| CHiPs | 1978 | TV Series | Officer Allen |
| Police Story | 1978 | TV Series | Ron |
| Black Sheep Squadron | 1978 | TV Series | Radio Operator |
| The Streets of San Francisco | 1975-1977 | TV Series | Henry Brown / Jim Riley |
| Welcome Back, Kotter | 1975 | TV Series | Student Extra / Student |
| Switchblade Sisters | 1975 | | Hook |
| Outrage | 1973 | TV Movie | Carl Dibble |
| General Hospital | 1963 | TV Series | Ripley (1988) |
Director
| Title | Year | Status | Character |
| --- | --- | --- | --- |
| Luke 11:17 | 2008 | TV Series 6 episodes | |
Soundtrack
| Title | Year | Status | Character |
| --- | --- | --- | --- |
| That '70s Show | 2002 | TV Series performer - 1 episode | |
Self
| Title | Year | Status | Character |
| --- | --- | --- | --- |
| Evilspeak with Don Stark | 2014 | Video short | Himself |
| The John Kerwin Show | 2011 | TV Series | Himself - Guest |
| E! True Hollywood Story | 2006 | TV Series documentary | Himself |
| The Sports List | 2004 | TV Series | Himself - Guest Speaker |
Archive Footage
| Title | Year | Status | Character |
| --- | --- | --- | --- |
| Cory in the House: All Star Edition | 2007 | Video | The Russian Prime Minister |
| Ban the Sadist Videos! Part 2 | 2006 | Video documentary | Himself |
| Curb Your Enthusiasm | 2005 | TV Series | Stu Braudy |
| Welcome Back, Kotter | 1977 | TV Series | Male Student |
Source:
IMDb
,
Wikipedia