Grady Demond Wilson:
• Born in Valdosta, Georgia, USA, on 13 October 1946
• Raised in a traditionally Catholic home and attended ballet and tap lessons in Harlem, New York City
• From 1966 to 1968 he served in the US Army in the 4th Infantry Division, including in Vietnam
• Featured in multiple Broadway and off-Broadway productions, and moved to Hollywood, California to pursue a career in acting
• Wrote multiple Christian books, a sitcom, and two screenplays; ordained as a minister and founded Demond Wilson Ministries; Net worth estimated at over $1.5 million

Known for movies
Short Info
| | |
| --- | --- |
| Net Worth | $1.5 million dollars |
| Date Of Birth | October 13, 1946, October 13, 1946 |
| Spouse | Cicely Johnston, Cicely Johnston |
| Fact | Release of his book, "Second Banana: Bittersweet Memoir of Sanford and Son". [2009] |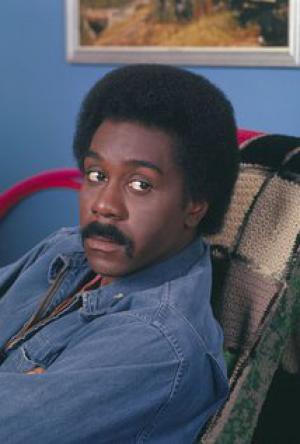 Early life, family, educational background
American actor, author, and preacher Grady Demond Wilson, was born on 13 October 1946 in Valdosta, Georgia, USA. He attended ballet and tap lessons in Harlem, New York City, where he grew up. He made his Broadway debut when he was four, and when he was 12 he danced at Harlem's Apollo Theater.
He was raised in a traditionally Catholic home, and growing up spent his summers with a Pentecostal grandmother in Georgia and was an altar boy. When he was 13, he almost died after his appendix ruptured. His experience encouraged him to dedicate his life to God and serve Him in some way during adulthood, and he considered becoming a priest, but settled on acting instead.
Career
From 1966 to 1968 he served in the US Army in the 4th Infantry Division, including in Vietnam, and was wounded while serving there. After returning home in the late 1960s, he featured in multiple Broadway and off-Broadway productions, and so choosing to pursue a career in acting, he moved to Hollywood, California.
Television
In 1971 he appeared as a robber, Horace in the episode "Edith Writes a Song" of the series "All in the Family." That year he also appeared as Simmons in the "Mission: Impossible" episode entitled "Underwater."
From 1972 to 1977, Demond played Lamont Sanford in the NBC sitcom "Sanford and Son." His character was the son of Fred Sanford, who was portrayed by Redd Foxx.
Actor and comedian, Johnny Brown, was originally considered for the role of Lamont, but his commitment to "Laugh-In" meant Demond booked the role instead. In 1974 Redd had a disagreement with the producers regarding his salary, which led to him leaving the show, and being written out for the rest of the season. Upon Redd's departure, Lamont became the main character in the show, however, Redd returned to the show the following year, and both actors remained until its cancelation in 1977.
From 1980 to 1981, Redd wanted to revive the show with "Sanford" – when asked to reprise his role as Lamont, Demond refused to join the revival, but the sitcom was short-lived anyway.
In a 2014 interview with BeachcomberDestin.com, Demond was asked if he had kept in touch with the cast, especially Redd, who passed away on 11 October 1991. Demond responded that he had last seen Redd only once before his passing, circa 1983, 'At the time I was playing tennis at the Malibu Racquet Club, and I was approached by some producers about doing a Redd Foxx 50th Anniversary Special.' He said that they had not spoken since 1977, so he decided to 'phone the club where Redd had been playing and set up a meeting in his office. 'And we met at Redd's office, but he was less than affable.' Demond expressed his concerns about the revival and stated that he did not think it was a good idea, but he 'never had a cross word with him.'
Demond added that people often consider him protective towards Redd, according to his book, "Second Banana," which is a memoir of his Sanford years. He also addressed the rumor that he was angry at Redd for leaving the show in 1977, and that was why he turned the revival down. Demond disputed the claim by explaining, 'I had no animosity toward Foxx… because I had a million-dollar contract at CBS to do "Baby… I'm Back!"' He further explained that he was more hurt than angry. He found out about Redd's departure from an NBC newscaster in the hallway, and not from Redd directly. 'I forgave him, and I loved Redd, but I never forgot that. The love was there. You can watch any episode and see that.'
He played Raymond Ellis in the CBS show, "Baby, I'm Back", agreeing to do the show because his contract promised a large sum of money, but the show was canceled soon after airing. He played Isaac's Uncle Jesse in a 1981 episode of "The Love Boat," entitled "Black Sheep."
From 1982 to 1983, he played Oscar Madison in the ABC series "The New Odd Couple" – Ron Glass was cast alongside Demond as Felix Unger, in the remake of the 1970 original starring Jack Klugman and Tony Randall.
In 1999 Demond's character in "Sanford and Son" was referenced in an episode of "Family Guy." In the episode, Peter Griffin and his father were performing a re-imagining of the series in the episode entitled "Holy Crap" – Peter was Lamont, and his father, Francis, was Fred. In "One if by Clam, Two if by Sea," a 2001 episode of "Family Guy," Lois Griffin thought that Demond, who was hiding behind Nigel Pinchley's couch, was actually Loretta Brown.
Loretta was meant to be hiding in the room during Nigel's crime admissions, but the plan did not follow through as they intended. From 2004 to 2005, Demond appeared as Lynn's biological father, Kenneth Miles, in the UPN sitcom, "Girlfriends."
Film
In 1971 Demond played Charlie Blossom in "The Organization," then Rupert in 1972's "Dealing: Or the Berkeley-to-Boston Forty-Brick Lost-Bag Blues"; a Cabbie/Busdriver in "Full Moon High" in 1981, and Agent Schamper in 1993's "Me and the Kid."
Author
Demond has written several Christian books, most of which center around the New Age Movement and his belief in how it has impacted society.
On 1 December 1998, CAP Publishing & Literary Co. LLC published "New Age Millennium," which is currently in its second printing. He has described the book as an 'exposé of symbols and slogans', associated with the New Age. He previously wrote children's books.
On 31 August 2009, he released "Second Banana: The Bittersweet Memoirs of the Sanford & Son Years." When speaking about the book, he said, 'It's just a documented truth… Redd (Foxx) and I were making history back in those days. We were the first blacks to be on television in that capacity…'
He has written the sitcom "Hawkins for the Defense", and two screenplays – "Bay City Blues" and "Nat Tyler Freedom Fighter."
Other
In 1984 Demond was ordained as a minister – when speaking about preaching, he has said that it is a noble calling rather than a career. The following year he founded Demond Wilson Ministries, and located the headquarters in Laguna Hills, California. He formed the Restoration House of America in 1994, which provides vocational training and Spiritual guidance to former inmates.
He is good friends with Clifton Davis, with whom he often guest appears on "Praise the Lord" on the Trinity Broadcasting Network. In the program, he preaches by referring to experiences in his personal life, and explaining how God and the Bible helped him through those times. His sermons are seen as motivational and inspiring.
In 2010 Demond began working on a melodramatic film which he both produced and appeared in. The film was based on "Faith Ties," a Christmas drama play by Dobkowski. In an interview with christianfilmdatabase.com, Demond said, 'I play a broken-down old drunk whose wife and daughter are killed, and he's given up on life. The protagonist is a pastor who is in the middle while he watches the lives of people crumbling around him.' Although planning began a decade ago, the film has not yet been released. The film's official website -faithties.com – launched a crowdfunding campaign to supposedly fund the production on 10 May 2017, raising $1,275, however, the campaign has been closed, and donations are no longer being accepted.
#HappyBirthday to #DemondWilson, who played the role of Lamont Sanford in the NBC sitcom #SanfordAndSon, born this day in 1946. pic.twitter.com/FtVdpv4apj

— Silver Age Television 📺 (@SilverAgeTV) October 13, 2019
It appears that they were unable to raise enough money, so production has inevitably been shut down.
In 2011 he appeared with American actress Nina Nicole in a touring production of "The Measure of a Man," a play written by Matt Hardwick, which is described as 'a faith-based production' and is set in South Georgia.
Demond is currently a seasoned preacher and genuinely enjoys his job. He has shared that he does not desire to work in the acting world anymore, unless it's Christian-based.
Personal life
On 3 May 1974, Demond married former model Cicely Loise Johnston – they have four daughters and six sons together. He keeps details of his personal life private, but according to sources, aside from being a model his wife used to be a stewardess.
Demond has opened about struggles in his marriage during the early years. When having these problems, he was also abusing substances and spending a lot of money on restocking them. He has said that the company he kept and his promiscuous lifestyle are what drew him to start abusing substances in the first place. He also admitted to infidelity within his marriage, causing the mistrust of his wife and straining the relationship. Demond shared that devoting his life to God and serving as a pastor greatly helped save his marriage. Their relationship has reportedly been happy and stable since he became a preacher.
Appearance
He has black hair and dark brown eyes. He is 5ft 9ins (1.75m) tall and weighs 192lbs (87kgs).
Net worth and salary
Demond's net worth is estimated at over $1.5 million, as of mid-2020.
General Info
| | |
| --- | --- |
| Full Name | Demond Wilson |
| Net Worth | $1.5 million dollars |
| Date Of Birth | October 13, 1946, October 13, 1946 |
| Profession | Film producer, Author, Actor, Pastor, Film producer, Author, Actor, Pastor |
| Nationality | American, American |
Family
| | |
| --- | --- |
| Spouse | Cicely Johnston, Cicely Johnston |
Accomplishments
| | |
| --- | --- |
| Movies | Hammerlock, Me and the Kid, Hammerlock, Me and the Kid |
| TV Shows | The New Odd Couple, Baby, I'm Back, Sanford and Son, The New Odd Couple, Baby, I'm Back, Sanford and Son |
Social profile links
Quotes
| # | Quote |
| --- | --- |
| 1 | [Of Redd Foxx]: I never had a cross word with him. People say I'm protective of Redd Foxx, in my book. I had no animosity toward Foxx for quitting the show in 1977, because I had a million dollar contract at CBS to do Baby I'm Back. My hurt was that he didn't come to me about throwing the towel in - I found out in the hallway at NBC from a newscaster. I forgave him and I loved Redd, but I never forgot that. |
| 2 | [on his on- and off-screen chemistry with singer/comedian, Redd Foxx, who played Fred G. Sanford]: The producers said we need a straight man for Redd. It was a little difficult at first because his outlook was totally alien to me, but we found a common ground and, after while, we fell in love with each other. |
| 3 | I'm a Holy Ghost-filled, fire-baptizing man. |
| 4 | [When he abstained from television to become a full-time minister]: I'm using what I learned in television and on the stage to glorify God. |
| 5 | That was the one thing my folks weren't too happy about, they were relieved when I drove back to Hollywood. |
| 6 | [on his first experience attending a Pentecostal church with his grandmother]: That was my first experience with jumping and shouting about the Lord, of which I'm a part of now, of which I choreograph, of which I promote! Hey, ya'lls not jumpin' and shoutin' enough over there! |
| 7 | God took me out of this world. He refined me and took my mind out of acting. I didn't have the desire to be in it anymore. |
| 8 | [When he made the change from being an actor to a preacher]: On your own, you can't make the transition, I questioned it, too. God makes you a new person. He says, 'Just be patient - I'll show you how.' |
| 9 | [When he was later called to be a minister rather than an actor]: I love preaching more than anything else I've ever done. I'm so happy now. I feel honored to be chosen. Even when you got everything - clothes, jewelry, nice house - you don't feel happy. I was like Jonah, running from the Lord. |
| 10 | Travel around, preachin' the Lord's gospel, that's what. If He wants me to do a film or be a pastor, we'll have to wrestle a little bit. But I'll do whatever He wants me to do. |
Facts
| # | Fact |
| --- | --- |
| 1 | Release of his book, "Second Banana: Bittersweet Memoir of Sanford and Son". [2009] |
| 2 | Best known by the public for his role as Lamont Sanford on Sanford and Son (1972). |
| 3 | His acting mentor was Redd Foxx. |
| 4 | Served in the Vietnam War in the early '60s. |
| 5 | In 1994 he formed the Restoration House of America which gives Spiritual guidance and vocational training to former inmates. |
| 6 | Became a minister in 1984. |
Pictures
Movies
Actor
| Title | Year | Status | Character |
| --- | --- | --- | --- |
| American Zealot | 2017 | pre-production | Reverend Henry Nichols |
| Dancer | | pre-production | Joe |
| Girlfriends | 2004-2005 | TV Series | Kenneth Miles |
| Hammerlock | 2000 | | Morgan Rivers |
| Me and the Kid | 1993 | | Agent Schamper |
| The New Odd Couple | 1982-1983 | TV Series | Oscar Madison |
| Full Moon High | 1981 | | Cabbie-Busdriver |
| The Love Boat | 1979-1981 | TV Series | Jesse, Isaac's Uncle / Bart |
| Baby, I'm Back | 1977-1978 | TV Series | Raymond Ellis |
| Sanford and Son | 1972-1977 | TV Series | Lamont Sanford The Spirit of Christmas Past The Spirit of Christmas Present ... |
| Dealing: Or the Berkeley-to-Boston Forty-Brick Lost-Bag Blues | 1972 | | Rupert |
| Mission: Impossible | 1971 | TV Series | Simmons |
| The Organization | 1971 | | Charlie Blossom |
| All in the Family | 1971 | TV Series | Horace |
Self
| Title | Year | Status | Character |
| --- | --- | --- | --- |
| Norman Lear: Just Another Version of You | 2016 | Documentary | Himself |
| Unsung Hollywood | 2015 | TV Series documentary | Himself |
| Praise the Lord | 1986-2004 | TV Series | Himself |
| American Soundtrack: Rhythm, Love and Soul | 2003 | TV Special documentary | Himself |
| Biography | 2000 | TV Series documentary | Himself |
| E! True Hollywood Story | 1996 | TV Series documentary | Himself |
| Battle of the Network Stars XIII | 1982 | TV Special | Himself - ABC Team |
| The Hollywood Squares | 1972-1979 | TV Series | Himself - Panelist |
| Battle of the Network Stars | 1976 | TV Special | Himself - NBC Team |
| Tony Orlando and Dawn | 1975 | TV Series | Himself |
| Dinah! | 1975 | TV Series | Himself |
| The Dean Martin Show | 1974 | TV Series | Himself |
| All-Star Baffle | 1973-1974 | TV Series | Himself |
| The Tonight Show Starring Johnny Carson | 1972-1973 | TV Series | Himself |
| The Mike Douglas Show | 1973 | TV Series | Himself - Actor |
| Laugh-In | 1972 | TV Series | Himself |
Archive Footage
| Title | Year | Status | Character |
| --- | --- | --- | --- |
| The Butler | 2013/I | | Himself (uncredited) |
| Inside Deep Throat | 2005 | Documentary | Lamont Sanford (uncredited) |
Source:
IMDb
,
Wikipedia