Known for movies
Short Info
| | |
| --- | --- |
| Date Of Birth | February 7, 1960 |
| Spouse | Michelle Saks Smigel |
| Mark | Voices dog with a Hungarian accent; ie. Triumph the Insult Comic Dog |
| Fact | Infamous for making TV Funhouse segments on Saturday Night Live (1975) like "The Ambigously Gay Duo," "The New Adventures Of Mr. T," "Michael Jackson," and the now banned "Conspiracy Theory Rock" (What if real life companies buy out other companies). |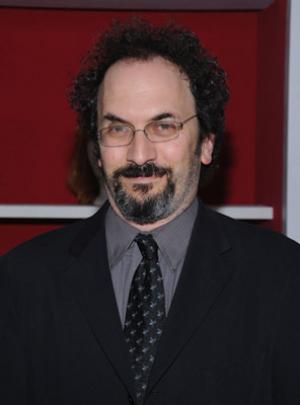 Robert Smigel is an American actor, comedian, puppeteer and writer, who gained public interest for his work featuring cartoons on "Saturday Night Live" (SNL), and as the voice and puppeteer behind the character of "Triumph the Insult Comic Dog."
Early Life and Family
Robert Smigel was born on 7 February 1960, in New York City USA, to parents Irwin and Lucia Smigel. He and his only sister, Bellanca Smigel Rutter, were raised in a Jewish household, and were oftentimes sent to Jewish summer camps.
His father was an American aesthetic dental surgeon, called the "Father of Aesthetic Dentistry", and a philanthropist – Dr. Smigel was the founder of the American Society for Dental Aesthetics in 1977, and served as its president until the day he died in 2016. His father launched and developed oral hygiene products including the first whitening and brightening toothpaste, "Supersmile." It started as word of mouth, and then became a hot commodity when it was featured in various publications. Today, his mother along with his sister, Bellanca, continues to manage and distribute the oral hygiene care premium products his father created.
Education
Robert went to Cornell University, taking up a Pre-Dental course with the intention of following in his father's footsteps. However, he ended up graduating with a Bachelor's degree in Political Science from New York University in 1983.
Career
Even in college, he was already into comedic sketches, and underwent training for comedic improvisation techniques with known improv pioneer Josephine Forsberg of The Players Workshop in Chicago.  He also joined a Chicago comedy troupe in the early 1980's to hone his talents.
First Steps
Robert began writing for television in 1985, when he was asked to join the writing team of SNL, an American nightly live comedy TV show – SNL Producers Al Franken and Tom Davis were impressed with Robert when he performed in a show in Chicago. It was a disappointing season and Lorne Michaels, the executive producer, reorganized the show, firing almost everyone including some of the cast and writers. Robert was retained, and took this opportunity to show his writing skills. One of his most notable comedy sketches was when William Shatner as Captain Kirk told all his loyal fans in a convention to "get a life." Robert would also sometimes appear as a recurring character in "Bill Swerski's Superfans" comedy sketch.
During a writer's strike in the following season of SNL, he wrote for an improvisational comedy show called "Happy Happy Good Show" in Chicago, along with Conan O'Brien and Bob Odenkirk. He again worked with Conan and co-wrote another potential comedy show, "Lookwell," for NBC, but it was never picked up; it was only seen by the public when it was shown on a TV show featuring unaired pilots.
Further Success
When Conan O'Brien launched his own TV show, "Late Night with Conan," in 1993, Robert was hired as the first head writer of the show.
He collaborated with Conan on some of his memorable comedy sketches on late night TV. Robert also used Syncro-Vox, a new cost-saving technique in which they would just super-imposed his lips on the photos of actual people when doing the monologues.
Three years later, Dana Carvey launched his own TV show on ABC, and Robert took part in it, and although it didn't last long, the good thing was that Robert was able to debut his first cartoon, "The Ambiguously Gay Duo," which he later said was never planned but just one of those impulsive acts he did for "The Dana Carvey Show."
His career creating cartoons thrived, especially when he created "TV Funhouse," a short animated segment that was shown on SNL, one of the favorite parts with the viewing public, which loved the funny satire of known public figures, as well as pop culture in general. He became the longest‑running writer for the show, contributing comedy sketches from 1985 to 2013. This cartoon segment gave birth to an idea for a TV show on Comedy Central. This time instead of just cartoons, puppets were also used in the comedy sketches.
Out of all the characters that Robert created, the most popular is "Triumph the Insult Comic Dog."
It is a cigar-puffing Rottweiler that would mock and insult celebrities and public figures. The character debuted in "Late Night with Conan O'Brien" in 1997, and made a string of guest appearances including in "American Idol" during its Honolulu auditions, and several presidential campaigns on TV, in which he would be pitted against other presidential candidates.
Robert also collaborated with SNL alumni Adam Sandler, in co-writing scripts in Adam's movies including "You Don't Mess with the Zohan" in 2008, and lent his voice for a bulldog character in "Little Nicky." Later on, he wrote and co-produced Adam's "Hotel Transylvania" films, the first in 2012, and the second – "Hotel Transylvania 2" – in 2015, when he again lent his voice for the fake Dracula character.
In 2018, he co-wrote, directed and co-produced the movie "The Week Of," with Adam Sandler, and Chris Rock and Steve Buscemi in the cast, released on Netflix.
Personal Life
Robert was married to Michelle Saks and had three children, with the eldest, son Daniel, diagnosed with autism. The couple is very active in supporting families with autism, and spreading awareness about the affliction. Robert created a fundraising telethon in support of autism education, and called it "Night of Too Many Stars."  TV host-comedian Jon Stewart hosted the show, and they've held it every two or three years in New York City since 2003, when Robert was informed of his son's condition.
Awards and Nominations
Robert has received numerous nominations from major award‑giving bodies, such as Emmy Awards and Writers Guild of America. He
won an Emmy for Outstanding Writing in a Variety or Music Program along with other writers of "Saturday Night Live" in 1989 and 2002.
won an Emmy for Outstanding Interactive Program for "Night of Too Many Stars" in 2013.
won Writer's Guild of America for Best Comedy/Variety – (Including Talk) Series – Television for "Saturday Night Live" in 2007 and 2009.
won Writer's Guild of America for Best Comedy/Variety – (Including Talk) Series – Television for "Late Night Show with Conan O'Brien" in 2007.
Appearance
Robert is 5ft 9ins (1.80m) tall. He is Caucasian with grayish black hair, sporting a grayish black beard, and has dark brown eyes.
Net worth
Sources estimated his net worth at around $3 million, as of May 2020.
General Info
| | |
| --- | --- |
| Full Name | Robert Smigel |
| Date Of Birth | February 7, 1960 |
| Height | 1.8 m |
| Profession | Screenwriter, Television producer, Comedian, Film producer, Voice Actor, Humorist |
| Education | New York University, Cornell University |
| Nationality | American |
Family
| | |
| --- | --- |
| Spouse | Michelle Saks Smigel |
| Children | Daniel Smigel |
| Parents | Lucia Smigel, Irwin Smigel |
Accomplishments
| | |
| --- | --- |
| Awards | Primetime Emmy Award for Outstanding Writing - Variety Series, WGA Award for Best Comedy/Variety - (Including Talk) Series - Television, Primetime Emmy Award for Outstanding Creative Achievement In Interactive Media - Enhancement To A Television Program or Series, WGA Award for Best Comedy/Variety -... |
| Nominations | Primetime Emmy Award for Outstanding Writing For A Variety Special, Primetime Emmy Award for Outstanding Writing in a Comedy, Variety, or Music Special |
| Movies | Hotel Transylvania, Hotel Transylvania 2, You Don't Mess with the Zohan, This Is 40, Happy Gilmore, Little Nicky, The Wedding Singer, Billy Madison, Punch-Drunk Love, Jack and Jill, It's a Very Merry Muppet Christmas Movie, Saturday Night Live 40th Anniversary Special, Saturday Night Live: The Best ... |
| TV Shows | The Jack and Triumph Show, Late Night with Conan O'Brien, TV Funhouse, The Dana Carvey Show, The Ambiguously Gay Duo |
Social profile links
Marks
| # | Marks / Signs |
| --- | --- |
| 1 | Voices dog with a Hungarian accent; ie. Triumph the Insult Comic Dog |
Facts
| # | Fact |
| --- | --- |
| 1 | Dropped out of Cornell University in 1981 to pursue writing and performing.Graduated from NYU in 1983. |
| 2 | Infamous for making TV Funhouse segments on Saturday Night Live (1975) like "The Ambigously Gay Duo," "The New Adventures Of Mr. T," "Michael Jackson," and the now banned "Conspiracy Theory Rock" (What if real life companies buy out other companies). |
| 3 | He's a friend and frequent collaborator of Adam Sandler, having worked with the comedian six times starting with Saturday Night Live (1975), Billy Madison (1995), Happy Gilmore (1996), The Wedding Singer (1998), Little Nicky (2000) and Punch-Drunk Love (2002). Smigel had written with Sandler or appeared with him on Saturday Night Live (1975) while playing small roles in Sandler's films. |
| 4 | Longest-running writer on Saturday Night Live (1975); he's been writing for the show since 1985. |
| 5 | Born on the same day as James Spader. |
| 6 | His father is a dentist, who introduced tooth bonding to the public. |
| 7 | Was in a Chicago improv troupe called "All You Can Eat" for several years. |
| 8 | On Saturday Night Live (1975), he wrote sketches such as The Superfans, The McLaughlin Group, The Sinatra Group, and The William Shatner Star Trek Convention. |
| 9 | Father of Daniel Smigel and twin boys. |
| 10 | In 2000, Smigel was sued by Pets.com because they claimed his Late Night with Conan O'Brien (1993) character, Triumph the Insult Comic Dog, made comments about Pets.com's TV sock puppet dog. |
Pictures
Movies
Writer
| Title | Year | Status | Character |
| --- | --- | --- | --- |
| Hotel Transylvania: The Television Series | 2017 | TV Series pre-production | |
| Triumph's Election Watch 2016 | 2016 | TV Mini-Series 4 episodes | |
| Triumph's Summer Election Special 2016 | 2016 | TV Movie | |
| Triumph's Election Special 2016 | 2016 | TV Movie | |
| Hotel Transylvania 2 | 2015 | written by | |
| Louie | 2015 | TV Series story by - 1 episode | |
| The Jack and Triumph Show | | TV Series creator - 4 episodes, 2015 created by - 2 episodes, 2015 written by - 2 episodes, 2015 | |
| Night of Too Many Stars: America Comes Together for Autism Programs | 2015 | TV Special | |
| Saturday Night Live: 40th Anniversary Special | 2015 | TV Special written by | |
| Saturday Night Live | | TV Series 2 episodes, 1999 - 2002 writer - 414 episodes, 1985 - 2011 additional sketches - 4 episodes, 1995 - 2013 written by - 4 episodes, 2007 - 2008 additional sketch - 3 episodes, 1995 - 2009 | |
| Night of Too Many Stars: America Comes Together for Autism Programs | 2012 | TV Movie writer | |
| Hotel Transylvania | 2012 | screenplay | |
| Jack and Jill | 2011/I | first rewrite - uncredited / second rewrite - uncredited | |
| Night of Too Many Stars: An Overbooked Concert for Autism Education | 2010 | TV Movie | |
| Saturday Night Live Presents: Sports All-Stars | 2010 | TV Special segment "Saturday TV Funhouse" | |
| SNL Presents: A Very Gilly Christmas | 2009 | TV Movie segment "Saturday TV Funhouse" | |
| Saturday Night Live Sports Extra '09 | 2009 | TV Special writer: Saturday TV Funhouse} | |
| Comedy Central's TV Funhouse | 2008 | Video short | |
| You Don't Mess with the Zohan | 2008 | written by | |
| Night of Too Many Stars: An Overbooked Concert for Autism Education | 2008 | TV Movie | |
| Saturday Night Live in the '90s: Pop Culture Nation | 2007 | TV Special documentary | |
| Saturday Night Live: The Best of Saturday TV Funhouse | 2006 | TV Special | |
| Saturday Night Live: The Best of Jon Lovitz | 2005 | TV Special uncredited | |
| Late Night with Conan O'Brien: 10th Anniversary Special | 2003 | TV Special additional material | |
| Night of Too Many Stars | 2003 | TV Movie | |
| TV Funhouse | | TV Series creator - 8 episodes, 2000 - 2001 writer - 8 episodes, 2000 - 2001 | |
| Late Night with Conan O'Brien | | TV Series writer - 171 episodes, 1993 - 2000 head writer - 5 episodes, 1993 - 1994 additional material - 3 episodes, 1996 - 1999 | |
| Hete Roy | 2000 | Short written by | |
| Saturday Night Live: The Best of Adam Sandler | 1999 | TV Special documentary | |
| Saturday Night Live 25 | 1999 | TV Special documentary uncredited | |
| Saturday Night Live: The Best of Chris Farley | 1998 | TV Special documentary | |
| Saturday Night Live: The Best of Phil Hartman | 1998 | TV Special documentary | |
| Titey | 1998 | Short writer | |
| The Bad Boys of Saturday Night Live | 1998 | TV Special documentary | |
| Late Night with Conan O'Brien: 5 | 1998 | TV Movie additional material | |
| The Dana Carvey Show | 1996 | TV Series writer - 8 episodes | |
| Lookwell | 1991 | TV Movie | |
| A Comedy Salute to Michael Jordan | 1991 | TV Movie | |
| Saturday Night Live: 15th Anniversary | 1989 | TV Special | |
| Superman 50th Anniversary | 1988 | TV Movie documentary written by | |
| The 40th Annual Primetime Emmy Awards | 1988 | TV Special | |
Producer
| Title | Year | Status | Character |
| --- | --- | --- | --- |
| Triumph's Summer Election Special 2016 | 2016 | TV Movie executive producer | |
| Triumph's Election Special 2016 | 2016 | TV Movie executive producer | |
| Triumph's Election Watch 2016 | 2016 | TV Mini-Series executive producer | |
| Hotel Transylvania 2 | 2015 | executive producer | |
| The Jack and Triumph Show | 2015 | TV Series executive producer - 5 episodes | |
| Night of Too Many Stars: America Comes Together for Autism Programs | 2015 | TV Special executive producer | |
| Night of Too Many Stars: America Comes Together for Autism Programs | 2012 | TV Movie executive producer | |
| Hotel Transylvania | 2012 | executive producer | |
| Jack and Jill | 2011/I | executive producer | |
| Night of Too Many Stars: An Overbooked Concert for Autism Education | 2010 | TV Movie executive producer | |
| SNL Presents: A Very Gilly Christmas | 2009 | TV Movie executive producer - segment "Saturday TV Funhouse" | |
| You Don't Mess with the Zohan | 2008 | executive producer | |
| Night of Too Many Stars: An Overbooked Concert for Autism Education | 2008 | TV Movie executive producer | |
| Saturday Night Live | | TV Series producer - 97 episodes, 1996 - 2008 co-producer - 40 episodes, 1990 - 1992 | |
| Match Game | 2008 | TV Movie executive producer | |
| Night of Too Many Stars: An Overbooked Event for Autism Education | 2006 | TV Special executive producer | |
| Saturday Night Live: The Best of Saturday TV Funhouse | 2006 | TV Special producer | |
| Late Night with Conan O'Brien: The Best of Triumph the Insult Comic Dog | 2004 | Video producer | |
| TV Funhouse | 2000-2001 | TV Series executive producer - 8 episodes | |
| Hete Roy | 2000 | Short producer | |
| Saturday Night Live: The Best of Chris Farley | 1998 | TV Special documentary producer | |
| Titey | 1998 | Short producer | |
| The Dana Carvey Show | 1996 | TV Series executive producer - 8 episodes | |
| Late Night with Conan O'Brien | 1993-1995 | TV Series producer - 59 episodes | |
| Lookwell | 1991 | TV Movie producer | |
Actor
| Title | Year | Status | Character |
| --- | --- | --- | --- |
| Bob's Burgers | 2012-2017 | TV Series | Security Guard / Night Security Guard |
| Triumph's Summer Election Special 2016 | 2016 | TV Movie | Triumph the Insult Comic Dog |
| The Do-Over | 2016 | | Doctor |
| Portlandia | 2016 | TV Series | Jarvis |
| Conan | 2011-2016 | TV Series | Triumph the Insult Comic Dog Alan Dershowitz Donald Trump ... |
| The Nightly Show with Larry Wilmore | 2016 | TV Series | Triumph the Insult Comic Dog |
| Triumph's Election Special 2016 | 2016 | TV Movie | Triumph the Insult Comic Dog |
| Triumph's Election Watch 2016 | 2016 | TV Mini-Series | Triumph |
| Hotel Transylvania 2 | 2015 | | Marty / Harry Three-Eye / Navigator (voice) |
| The Jim Gaffigan Show | 2015 | TV Series | Cory |
| Pixels | 2015 | | White House Reporter #2 |
| Park Bench with Steve Buscemi | 2015 | TV Series | Triumph the Insult Comic Dog |
| The Jack and Triumph Show | 2015 | TV Series | Triumph Triumph the Insult Comic Dog |
| The Tonight Show Starring Jimmy Fallon | 2015 | TV Series | Triumph the Insult Comic Dog / Himself |
| Comedy Underground with Dave Attell | 2014 | TV Series | Triumph the Insult Comic Dog |
| The Aquabats! Super Show! | 2013 | TV Series | Krampus |
| This Is 40 | 2012 | | Barry |
| Hotel Transylvania | 2012 | | Fake Dracula Marty (voice) |
| JFL XXX: The Ultimate Nasty Show | 2012 | TV Movie | Triumph The Insult Comic Dog- performer |
| Curb Your Enthusiasm | 2011 | TV Series | Yari |
| Saturday Night Live | 1985-2011 | TV Series | Various Voices / Various / Dr. Bighead / ... |
| Night of Too Many Stars: An Overbooked Concert for Autism Education | 2010 | TV Movie | Triumph the Insult Comic Dog |
| Aqua Teen Hunger Force | 2010 | TV Series | One Hundred |
| The Tonight Show with Conan O'Brien | 2009-2010 | TV Series | Triumph the Insult Comic Dog |
| Late Night with Conan O'Brien | 1993-2009 | TV Series | Triumph the Insult Comic Dog Lips of Bill Clinton Lips of Bob Dole ... |
| Root of All Evil | 2008 | TV Series | Triumph the Insult Comic Dog |
| Comedy Central's TV Funhouse | 2008 | Video short | |
| You Don't Mess with the Zohan | 2008 | | Yosi |
| Night of Too Many Stars: An Overbooked Concert for Autism Education | 2008 | TV Movie | Triumph the Insult Comic Dog |
| I Now Pronounce You Chuck & Larry | 2007 | | Mailman |
| Robot Chicken: Star Wars | 2007 | TV Short | Palpatine Parody / Ray (voice) |
| Crank Yankers | 2003-2007 | TV Series | Lawer / Samir / John Tierney |
| Eminem's Making the Ass | 2005 | TV Movie | Triumph The Insult Comic Dog (voice) |
| Arrested Development | 2005 | TV Series | Motherboy Member |
| Last Comic Standing | 2004 | TV Series | Triumph the Insult Comic Dog |
| Late Night with Conan O'Brien: The Best of Triumph the Insult Comic Dog | 2004 | Video | Triumph the Insult Comic Dog (as Triumph the Insult Comic Dog) |
| Space Ghost Coast to Coast | 2004 | TV Series | Triumph the Insult Comic Dog |
| It's a Very Merry Muppet Christmas Movie | 2002 | TV Movie | Triumph the Insult Comic Dog (voice, as Triumph the Insult Comic Dog) |
| Punch-Drunk Love | 2002 | | Walter the Dentist |
| TV Funhouse | 2000-2001 | TV Series | Fogey Xabu Rocky ... |
| Little Nicky | 2000 | | Beefy (voice) |
| The N.Y. Friars Club Roast of Rob Reiner | 2000 | TV Movie | Triumph the Insult Comic Dog (voice) |
| The Daily Show | 2000 | TV Series | Triumph the Insult Comic Dog |
| Hete Roy | 2000 | Short voice | |
| ShortCuts | 2000 | TV Series | Clive Barnes |
| LateLine | 1999 | TV Series | Pearce Dummy |
| Titey | 1998 | Short | The Captain (voice, uncredited) |
| Late Night with Conan O'Brien: 5 | 1998 | TV Movie | Triumph President Clinton Various (voice, uncredited) |
| The Wedding Singer | 1998 | | Andre |
| Tomorrow Night | 1998 | | Mailroom guy #1 (glasses) |
| The Dana Carvey Show | 1996 | TV Series | Various Characters Bob Dole Bill Walton ... |
| Happy Gilmore | 1996 | | IRS Agent |
| Billy Madison | 1995 | | Mr. Oblaski |
| Howie Mandel's Sunny Skies | 1995 | TV Series | Phillip (segment "The Letter V") |
| Wayne's World 2 | 1993 | | Concert Nerd |
| Superman 50th Anniversary | 1988 | TV Movie documentary | The Brainwave |
Soundtrack
| Title | Year | Status | Character |
| --- | --- | --- | --- |
| Hotel Transylvania 2 | 2015 | writer: "Johnny's Girl", "Daddy's Girl", "Suffer, Suffer, Scream In Pain", "Friends Forever", "Nutsy Koo Koo", "Phantom" | |
| Hotel Transylvania | 2012 | arranger: "Hush Little Baby" / writer: "Daddy's Girl", "Where Did the Time Go Girl", "Where Did The Time Go Girl", "The Zing" | |
| Jack and Jill | 2011/I | writer: "Dunkaccino" | |
| Bucky Larson: Born to Be a Star | 2011 | writer: "At a Medium Pace" | |
| Grown Ups | 2010 | writer: "Stan the Man" | |
| SNL Presents: A Very Gilly Christmas | 2009 | TV Movie writer: "Christmas Time For the Jews" - uncredited | |
| Night of Too Many Stars: An Overbooked Concert for Autism Education | 2008 | TV Movie writer: "You Need Stars" | |
| Saturday Night Live: The Best of Saturday TV Funhouse | 2006 | TV Special writer: "Christmas Time for the Jews" - uncredited | |
| Saturday Night Live | 1991-2005 | TV Series writer - 3 episodes | |
| Dickie Roberts: Former Child Star | 2003 | lyrics: "Child Stars on Your Television" | |
| TV Funhouse | 2001 | TV Series writer - 1 episode | |
| Saturday Night Live: The Best of Adam Sandler | 1999 | TV Special documentary writer: "Thanksgiving Song" | |
Music Department
| Title | Year | Status | Character |
| --- | --- | --- | --- |
| TV Funhouse | 2000-2001 | TV Series composer - 8 episodes | |
Miscellaneous
| Title | Year | Status | Character |
| --- | --- | --- | --- |
| The Colbert Report | 2005-2006 | TV Series consultant - 3 episodes | |
| Late Night with Conan O'Brien: 10th Anniversary Special | 2003 | TV Special additional material | |
Director
| Title | Year | Status | Character |
| --- | --- | --- | --- |
| Saturday Night Live: The Best of Saturday TV Funhouse | 2006 | TV Special | |
| Saturday Night Live | 2004 | TV Series 1 episode | |
Thanks
| Title | Year | Status | Character |
| --- | --- | --- | --- |
| Louis C.K. Oh My God | 2013 | TV Special documentary thank you | |
| The New Brooklyn Nets | 2013 | Short special thanks | |
| Counter Convention: A Free New York Special | 2005 | Documentary special thanks - as Triumph The Insult Comic Dog | |
| The Osbourne Family Christmas Special | 2003 | TV Special special thanks | |
Self
| Title | Year | Status | Character |
| --- | --- | --- | --- |
| The Late Show with Stephen Colbert | 2016 | TV Series | Himself / Himself - Guest |
| '85: The Greatest Team in Pro Football History | 2016 | | Himself |
| Live from New York! | 2015 | Documentary | Himself - Featuring |
| The Meredith Vieira Show | 2015 | TV Series | Himself |
| Night of Too Many Stars: America Comes Together for Autism Programs | 2015 | TV Special | Himself / Triumph the Insult Comic Dog |
| Late Night with Seth Meyers | 2015 | TV Series | Himself |
| The Daily Show | 2015 | TV Series | Himself |
| Conan | 2015 | TV Series | Himself - Guest |
| Today | 2015 | TV Series | Himself |
| Misery Loves Comedy | 2015 | Documentary | Himself |
| Delivery | 2014/I | Documentary | Triumph the Insult Comic Dog |
| The 65th Primetime Emmy Awards | 2013 | TV Special | Himself - Nominee: Outstanding Writing for a Variety Series (credit only) |
| 2013 Primetime Creative Arts Emmy Awards | 2013 | TV Special | Himself - Presenter: Outstanding Special Visual Effects / Outstanding Special Visual Effects in a Supporting Role / Outstanding Voice-Over Performance & Winner: Outstanding Interactive Program (as Triumph the Insult Comic Dog) |
| Guys Choice Awards 2013 | 2013 | TV Special | Himself |
| Late Night with Jimmy Fallon | 2012 | TV Series | Himself - Guest |
| Saturday Night Live Backstage | 2011 | TV Special documentary | Himself |
| Square Roots: The Story of SpongeBob SquarePants | 2009 | TV Movie documentary | |
| Spike's Guys Choice | 2009 | TV Movie | Himself - Presenter (as Triumph the Insult Comic Dog) |
| 2009 MTV Movie Awards | 2009 | TV Special | Triumph the Insult Comic Dog (as Triumph the Insult Comic Dog) |
| The Dana Carvey Show: Interview with Dana Carvey and Robert Smigel | 2009 | Video documentary short | Himself |
| IFC News: 2008 Uncut | 2008 | TV Series | Triumph, The Insult Comic Dog |
| The Gong Show with Dave Attell | 2008 | TV Series | Himself - Celebrity Judge |
| Late Night with Conan O'Brien | 1994-2008 | TV Series | Himself / Various |
| In Search of Puppy Love | 2007 | Documentary | Himself |
| Saturday Night Live in the '90s: Pop Culture Nation | 2007 | TV Special documentary | Himself / Carl Wollarski |
| Night of Too Many Stars: An Overbooked Event for Autism Education | 2006 | TV Special | Triumph the Insult Comic Dog (as Triumph the Insult Comic Dog) |
| Saturday Night Live in the '80s: Lost & Found | 2005 | TV Special documentary | Himself |
| Counter Convention: A Free New York Special | 2005 | Documentary | Himself - Interviewee (as Triumph the Insult Comic Dog) |
| Howard Stern | 2004-2005 | TV Series | Triumph the Insult Comic Dog / Himself |
| 101 Most Unforgettable SNL Moments | 2004 | TV Movie | Himself - Commentator |
| The O'Reilly Factor | 2004 | TV Series | Triumph the Insult Comic Dog |
| The Osbourne Family Christmas Special | 2003 | TV Special | Triumph the Insult Comic Dog (as Triumph the Insult Comic Dog) |
| The Commies | 2003 | TV Special documentary | Triumph the Insult Comic Dog |
| The 2003 Billboard Music Awards | 2003 | TV Special | Triumph the Insult Comic Dog (voice) |
| Making the Video | 2003 | TV Series documentary | |
| Late Night with Conan O'Brien: 10th Anniversary Special | 2003 | TV Special | Triumph the Insult Comic Dog |
| Heroes of Jewish Comedy | 2003 | TV Mini-Series documentary | Himself / Triumph the Insult Comic Dog |
| Hollywood Squares | 2000-2002 | TV Series | Triumph the Insult Comic Dog |
| MTV Video Music Awards 2002 | 2002 | TV Special | Triumph the Insult Comic Dog |
| TV's Most Censored Moments | 2002 | TV Special documentary | Himself |
| Saturday Night Live: TV Tales | 2002 | TV Special | Himself |
| Face Time | 2002 | TV Series | Himself - Interviewee (2002) |
| Adam Sandler Goes to Hell | 2001 | Video documentary short | Himself |
| MTV Video Music Awards 2001 | 2001 | TV Special | Triumph the Insult Comic Dog |
| Saturday Night Live 25 | 1999 | TV Special documentary | Himself |
| A Comedy Salute to Michael Jordan | 1991 | TV Movie | Himself |
Archive Footage
| Title | Year | Status | Character |
| --- | --- | --- | --- |
| The Late Show with Stephen Colbert | 2016 | TV Series | Triumph the Insult Comic Dog |
| SNL's NFL Saturday | 2015 | TV Movie | Carl Wollarski |
| Saturday Night Live: Thanksgiving Special | 2014 | TV Special | Carl Wollarski |
| Saturday Night Live: Thanksgiving | 2013 | TV Special | Carl Wollarski (uncredited) |
| SNL Presents: A Very Gilly Christmas | 2009 | TV Movie | Various (uncredited) |
| Comedy Central Roast of Joan Rivers | 2009 | TV Special | Triumph the Insult Comic Dog |
| The Tonight Show with Conan O'Brien | 2009 | TV Series | Triumph the Insult Comic Dog |
| Saturday Night Live Sports Extra '09 | 2009 | TV Special | Announcer (uncredited) |
| Saturday Night Live: The Best of Saturday TV Funhouse | 2006 | TV Special | Various Voices |
| Saturday Night Live: The Best of Chris Farley | 1998 | TV Special documentary | Carl Wollarski (uncredited) |
Awards
Won Awards
| Year | Award | Ceremony | Nomination | Movie |
| --- | --- | --- | --- | --- |
| 2013 | Primetime Emmy | Primetime Emmy Awards | Outstanding Interactive Program | Night of Too Many Stars: America Comes Together for Autism Programs (2012) |
| 2009 | WGA Award (TV) | Writers Guild of America, USA | Comedy/Variety - (Including Talk) Series | Saturday Night Live (1975) |
| 2007 | WGA Award (TV) | Writers Guild of America, USA | Comedy/Variety - (Including Talk) Series | Saturday Night Live (1975) |
| 2006 | WGA Award (TV) | Writers Guild of America, USA | Comedy/Variety (Including Talk) - Series | Late Night with Conan O'Brien (1993) |
| 2005 | WGA Award (TV) | Writers Guild of America, USA | Comedy/Variety (Including Talk) - Series | Late Night with Conan O'Brien (1993) |
| 2003 | WGA Award (TV) | Writers Guild of America, USA | Comedy/Variety (Including Talk) - Series | Late Night with Conan O'Brien (1993) |
| 2002 | Primetime Emmy | Primetime Emmy Awards | Outstanding Writing for a Variety, Music or Comedy Program | Saturday Night Live (1975) |
| 2002 | WGA Award (TV) | Writers Guild of America, USA | Comedy/Variety (Including Talk) - Series | Late Night with Conan O'Brien (1993) |
| 2001 | WGA Award (TV) | Writers Guild of America, USA | Comedy/Variety - Music, Awards, Tributes - Specials - Any Length | Saturday Night Live 25 (1999) |
| 1989 | Primetime Emmy | Primetime Emmy Awards | Outstanding Writing in a Variety or Music Program | Saturday Night Live (1975) |
Nominated Awards
| Year | Award | Ceremony | Nomination | Movie |
| --- | --- | --- | --- | --- |
| 2016 | Primetime Emmy | Primetime Emmy Awards | Outstanding Writing for a Variety Special | Triumph's Election Special 2016 (2016) |
| 2016 | WGA Award (TV) | Writers Guild of America, USA | Comedy/Variety (Music, Awards, Tributes) - Specials | Saturday Night Live: 40th Anniversary Special (2015) |
| 2015 | Primetime Emmy | Primetime Emmy Awards | Outstanding Writing for a Variety Special | Saturday Night Live: 40th Anniversary Special (2015) |
| 2013 | Primetime Emmy | Primetime Emmy Awards | Outstanding Writing for a Variety Special | Night of Too Many Stars: America Comes Together for Autism Programs (2012) |
| 2013 | Primetime Emmy | Primetime Emmy Awards | Outstanding Writing for a Variety Series | Saturday Night Live (1975) |
| 2011 | Primetime Emmy | Primetime Emmy Awards | Outstanding Writing for a Variety, Music or Comedy Special | Night of Too Many Stars: An Overbooked Concert for Autism Education (2010) |
| 2009 | WGA Award (TV) | Writers Guild of America, USA | Comedy/Variety - (Including Talk) Series | Late Night with Conan O'Brien (1993) |
| 2008 | Primetime Emmy | Primetime Emmy Awards | Outstanding Writing for a Variety, Music or Comedy Program | Saturday Night Live (1975) |
| 2008 | WGA Award (TV) | Writers Guild of America, USA | Comedy/Variety (Including Talk) - Series | Late Night with Conan O'Brien (1993) |
| 2004 | WGA Award (TV) | Writers Guild of America, USA | Comedy/Variety (Including Talk) - Series | Late Night with Conan O'Brien (1993) |
| 2003 | Primetime Emmy | Primetime Emmy Awards | Outstanding Writing for a Variety, Music or Comedy Program | Saturday Night Live (1975) |
| 2003 | WGA Award (TV) | Writers Guild of America, USA | Comedy/Variety (Including Talk) - Series | Saturday Night Live (1975) |
| 2002 | Primetime Emmy | Primetime Emmy Awards | Outstanding Writing for a Variety, Music or Comedy Program | Late Night with Conan O'Brien (1993) |
| 2002 | WGA Award (TV) | Writers Guild of America, USA | Comedy/Variety (Including Talk) - Series | Saturday Night Live (1975) |
| 2001 | Primetime Emmy | Primetime Emmy Awards | Outstanding Writing for a Variety, Music or Comedy Program | Saturday Night Live (1975) |
| 2000 | Primetime Emmy | Primetime Emmy Awards | Outstanding Writing for a Variety, Music or Comedy Program | Late Night with Conan O'Brien (1993) |
| 1999 | WGA Award (TV) | Writers Guild of America, USA | Comedy/Variety (Including Talk) - Series | Late Night with Conan O'Brien (1993) |
| 1997 | Primetime Emmy | Primetime Emmy Awards | Outstanding Writing for a Variety or Music Program | Late Night with Conan O'Brien (1993) |
| 1993 | Primetime Emmy | Primetime Emmy Awards | Outstanding Writing in a Variety or Music Program | Saturday Night Live (1975) |
| 1992 | Primetime Emmy | Primetime Emmy Awards | Outstanding Individual Achievement in Writing in a Variety or Music Program | Saturday Night Live (1975) |
| 1991 | Primetime Emmy | Primetime Emmy Awards | Outstanding Writing in a Variety or Music Program | Saturday Night Live (1975) |
| 1990 | Primetime Emmy | Primetime Emmy Awards | Outstanding Writing in a Variety or Music Program | Saturday Night Live (1975) |
| 1987 | Primetime Emmy | Primetime Emmy Awards | Outstanding Writing in a Variety or Music Program | Saturday Night Live (1975) |
Source:
IMDb
,
Wikipedia