• Cayden Boyd was born in Bedford, Texas in 1994 and is an actor known for roles in films like "Have Dreams, Will Travel", "Mystic River", and "The Adventures of Sharkboy and Lavagirl".
• His net worth is estimated to be over $1 million.
• He began acting in 2001 and has appeared in commercials and on television programs.
• In 2005, he starred in "The Adventures of Sharkboy and Lavagirl" and in 2006, he had a role in "X-Men: The Last Stand".
• He has recently been seen in guest roles in shows such as "NCIS", "Heathers", and "The Mick". He is also a graduate of Pepperdine University with a degree in business.

Known for movies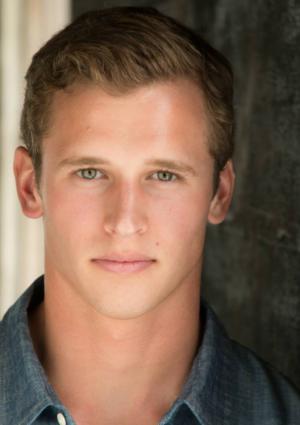 Who is Cayden Boyd?
Cayden Boyd was born on 24 May 1994, in Bedford, Texas, USA, and is an actor, best known for his roles as a child actor, appearing in the film "Have Dreams, Will Travel" as Ben Reynolds. He also portrayed the character, Max, in "The Adventures of Sharkboy and Lavagirl".
The Wealth of Cayden Boyd
As of early-2020, Cayden Boyd's net worth is estimated to be over $1 million, earned through a successful career in acting, taking up professional projects since 2001. He's appeared in commercials too, and has also worked on various television programs during his career.
Early Life and Career Beginnings
Cayden grew up in Bedford, and at a young age expressed a desire to pursue acting as a career. He was supported by his parents who began helping him find work, starting with several commercials at the age of six. Eventually, he got his first acting role in 2001, guest starring in an episode of "Scrubs", followed with work in "The King of Queens" and "Tania".
In 2003, he gained a bit of attention when he portrayed the son of Tim Robbins' character in "Mystic River", an Academy Award-winning film starring Sean Penn, and based on the Dennis Lehane novel of the same name.
During the same year, he had a small role in "Freaky Friday" and also worked on the independent film "Exposed", alongside Brenda Strong. His work on television continued, with appearances in "Cold Case", "Night Stalker", and "Close to Home". The following year he focused more on film projects, as he had a role in "Envy" before being cast in "Dodgeball: A True Underdog Story".
Rise to Prominence
In 2005, Boyd was cast in one of his most notable roles, as he was the star of the film "The Adventures of Sharkboy and Lavagirl" which also featured a young Taylor Lautner and Taylor Dooley.
The film took inspiration from "Spy Kids 3-D: Game Over", using anaglyph 3-D technology to depict the computer graphics sequences in the film. The film's plot was mainly taken from stories of the director Robert Rodriguez's children. Despite all the hype and attention it gained, it received mainly negative reviews, and only earned enough to cover its budget –  critics mainly aimed at the film's poor 3D quality and the lackluster story.
This didn't stop him, however, as more projects came his way.
The following year he portrayed a younger version of the mutant Warren Worthington III, also known as Angel, in "X-Men: The Last Stand", the third installment of the X-Men film franchise that starred Ian McKellen, Hugh Jackman and Halle Berry. The film is based on the comic book series "The Dark Phoenix Saga" which focuses on the mutant Jean Grey. The film grossed highly at the box office, but critiques on the film were mixed.
Have Dreams, Will Travel and Work After
In 2007, Cayden gained a bit more attention aas one of the stars of the film "Have Dreams, Will Travel" which saw him work alongside AnnaSophia Robb.
The film is set in the 1960s, and was inspired by a true story. He continued working, with his next project being "Fireflies in the Garden" in which he portrayed a young version of the character Michael played by Ryan Reynolds. The film was released at the Berlin International Film Festival, and tells the story of a family across three generations.
In the past decade, he has been more focused on television work, appearing in the pilot for the series "Past Life" which was never picked up. After a few years hiatus from acting, presumably to complete his education, he returned to television in the Lifetime Original movie "Expecting Amish" which starred Jesse McCartney and AJ Michalka.
During the same year, he had a three-episode role in the series "Awkward" which aired on MTV. It tells the story of a teenager who struggles with her identity through high school after rumors of her being suicidal started to spread.
Recent Projects and Education
In 2017, Boyd appeared as a guest in the show "The Mick" and the following year was cast in a recurring role in "Heathers", which aired on the Paramount Network, and is based on the 1980s film of the same name. It tells the story of a high school student's struggles with a clique in school which consists of members with the same first name Heather. The show was intended to be an anthology season but was eventually discontinued as no support came for any subsequent releases.
One of his latest appearances is in the series "NCIS" in which he had a guest role. The show was originally a spin-off from "JAG", but has now been running for over 17 seasons on CBS.
Apart from acting, he has continued with his education, attending the Village Christian School where he showed exemplary skills in music, playing both the cello and the violin. He also showed an athletic side to him, being a member of the school's American Football team. After matriculating, he enrolled at Pepperdine University where he took up a degree in business. The university is located in California and is named after the entrepreneur George Pepperdine who founded the school in the 1930s.
Personal Life
Cayden is single and doesn't talk a lot about any romances in his life. It is believed that he isn't looking for anything long term as he is still busy with acting work and possibly business endeavors. He is very close to his sister Jenna who is also an actress, and has appeared in projects such as "Atypical", "The Sisterhood of the Traveling Pants", and "The Missing". During his free time, he enjoys traveling and doing outdoor activities. He's posted photos of himself riding a snowmobile, fishing, hiking, hunting, and traveling across the US.
General Info
| | |
| --- | --- |
| Full Name | Cayden Boyd |
| Height | 1.83 m |
| Profession | Actor |
| Nationality | American |
Family
| | |
| --- | --- |
| Parents | Mike Boyd, Debbie Boyd |
| Siblings | Jenna Boyd |
Accomplishments
| | |
| --- | --- |
| Movies | Fireflies in the Garden, West Texas Lullaby, X-Men: The Last Stand, The Adventures of Sharkboy and Lavagirl in 3-D, DodgeBall: A True Underdog Story, Envy, Freaky Friday, Mystic River, Fault |
Social profile links
Quotes
| # | Quote |
| --- | --- |
| 1 | I want to act for a really long time, but eventually I want to be a Marine and fly F-18s or train animals at SeaWorld. |
| 2 | My parents are a big help, and they're always making sure I have a normal life and my life isn't all just about acting and stuff. |
Facts
| # | Fact |
| --- | --- |
| 1 | Business Major at Pepperdine University, Malibu. |
| 2 | Instagram: @cmbreezy3. |
| 3 | His parents did not allow him to watch all of Mystic River (2003), because of his young age at the time (he was age eight at the time of production, and age nine at the time of U.S. release), and the violent nature of the film. His parents only allowed him to watch selected scenes, including the scenes in which he appeared. |
| 4 | Worked as a child model in Texas. |
| 5 | From Bedford, Texas. |
| 6 | Says his favorite movies include Top Gun (1986) and A Few Good Men (1992). |
| 7 | His father used to be a U.S. Navy fighter pilot. |
| 8 | Played high school quarterback. |
| 9 | Younger brother of Jenna Boyd |
Pictures
Movies
Actor
| Title | Year | Status | Character |
| --- | --- | --- | --- |
| Dead of Night | 2015 | TV Series | Jacob Wheeler |
| Awkward. | 2014-2015 | TV Series | Brian |
| Expecting Amish | 2014 | TV Movie | Isaac |
| Past Life | 2010 | TV Series | Noah Powell |
| Fireflies in the Garden | 2008 | | Young Michael |
| A West Texas Children's Story | 2007 | | Ben Reynolds |
| X-Men: The Last Stand | 2006 | | Young Angel |
| Night Stalker | 2005 | TV Series | Ryan |
| Close to Home | 2005 | TV Series | Sonny |
| The Adventures of Sharkboy and Lavagirl 3-D | 2005 | | Max |
| Cold Case | 2005 | TV Series | Kyle Bream 1998 |
| Crossing Jordan | 2004 | TV Series | Kyle Moran |
| Dodgeball: A True Underdog Story | 2004 | | Timmy |
| Envy | 2004 | | Boy #2 at Play (Wolf) |
| Century City | 2004 | TV Series | Toby Clemens Timmy |
| Exposed | 2003 | | Jared |
| Freaky Friday | 2003 | | Harry's Friend #2 |
| Mystic River | 2003 | | Michael Boyle |
| Fault | 2002 | | Young Mark |
| The King of Queens | 2002 | TV Series | Li'l Jared |
| Taina | 2002 | TV Series | Little Boy |
| Scrubs | 2001 | TV Series | Hummer |
Self
| Title | Year | Status | Character |
| --- | --- | --- | --- |
| U-Pick Live | 2005 | TV Series | Himself |
Awards
Nominated Awards
| Year | Award | Ceremony | Nomination | Movie |
| --- | --- | --- | --- | --- |
| 2003 | Young Artist Award | Young Artist Awards | Best Performance in a Commercial | "McDonalds". |
Source:
IMDb
,
Wikipedia