• Alex D. Linz is a former American actor and child star
• He is best known for his roles in "One Fine Day" (1996), "Home Alone 3" (1997) and "Tarzan" (1999)
• He is of Ashkenazi-Jewish ancestry through his mother, and German, English and Irish descent through his father
• Alex received a Master's degree in Urban and Regional Planning from the University of California, Los Angeles in 2017
• His estimated net worth is $400,000 as of mid-2020

Known for movies
Short Info
| | |
| --- | --- |
| Date Of Birth | January 3, 1989 |
| Fact | Going to Berkeley [2007] |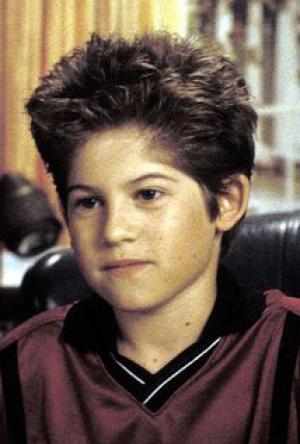 Who is Alex D. Linz?
Alex D. Linz is a former American actor, who is probably still best known as the child star of movies such as "One Fine Day" (1996), "Home Alone 3" (1997) and "Tarzan" (1999). He is also widely recognized for starring in the recurring role of Pete Calcatera in the TV series "Providence" in the early 2000s.
Early Life and Education
Alexander David Linz was born under the zodiac sign of Capricorn on the 3rd January 1989, in Santa Barbara, California, the eldest of three children of attorney Deborah Baltaxe, and Dr. Daniel G. Linz who is a professor at the University of California, Santa Barbara.
Apart from being of American nationality and white ethnicity, Alex is of Ashkenazi-Jewish ancestry through his mother, as well as of German, English and Irish descent through his father. He has two younger sisters named Livia and Lily Alice. After his parents divorced when he was young, alongside his mother and siblings, Alex grew up in Los Angeles, California.
For his secondary education, Alex went to Alexander Hamilton High School in L,A, from which he matriculated in 2004. In 2007 he enrolled at the University of California, Berkeley, from which he graduated in 2011.
During his studies, he was a member of "jericho!",  the University's improvisation and sketch comedy group. Additionally, in 2017 he received his master's degree in Urban and Regional Planning from the University of California, Los Angeles.
Acting Career
Alex made his small screen acting debut at the age of six, when in 1995 he appeared in an episode of the Golden Globe-winning TV comedy series "Cybill".
This was subsequently followed by an appearance in an episode of the 10-time Daytime Emmy Award-winning CBS' soap opera "The Young and the Restless", after which he appeared in a streak of supporting roles in TV series such as "Lois & Clark: The New Adventures of Superman", and "Step by Step" before he appeared in the TV drama film "Vanished".
To greater prominence he came in 1996 when he appeared opposite George Clooney and Michelle Pfeiffer in the Oscar-nominated romantic comedy drama movie "One Fine Day"; for this performance he was honored with a nomination for the Young Artist Award as well as the Young Star Award.
However, the real breakthrough in Linz's acting career occurred in 1997, when he was cast to replace Macaulay Culkin in the leading role of the third installment of the "Home Alone" movie franchise, starring as Alex Pruitt in the family comedy movie "Home Alone 3". This role earned him another Young Artist Award nomination, which led him to earn the ShoWest Award's Young Star of the Year accolade.
In 1998 and 1999 Linz voice acted in short animated films recorded for the McDonald's fast food restaurants chain, entitled "The Wacky Adventures of Ronald McDonald: Scared Silly" and "The Wacky Adventures of Ronald McDonald: The Legend of Grimace Island".
Later in 1999, he voice acted as young "Tarzan" in an eponymous Disney Oscar-winning animated movie. In 2000 Alex was cast for the title role in the comedy drama film "Bruno", after which he appeared alongside Ben Affleck and Gwyneth Paltrow in the romantic drama movie "Bounce".
With the beginning of the 2000s, Alex starred in a series of roles in movies such as "The Jennie Project", "Max Keeble's Big Move" and "Race to Space". These were followed by the recurring role of Pete Calcatera in the NBC TV's medical drama series "Providence", which he portray through a total of 19 episodes of the show's two seasons.
In 2001 he voice acted in another short animated movie for McDonald's, entitled "The Wacky Adventures of Ronald McDonald: Have Time, Will Travel", before he was featured in the critically acclaimed thriller drama movie "Red Dragon" in 2002. Alex also voice acted in a couple of episodes of the "Hey Arnold!" TV animated series.
During the following years, Alex starred in two TV comedy movies "Full-Court Miracle" and "Exit 9", before making a guest appearances in an episode of the television comedy series "Crossballs: The Debate Show" in 2004.
Later that year he appeared in an episode of the Golden Globe-nominated TV Sci-Fi series "Jack & Bobby", before starring opposite Jeff Bridges in the 2005 comedy film "The Amateurs" (also known under the title "The Moguls"). The latest engagement in Alex D. Linz's acting career occurred in 2007, when he appeared in the role of Owen Norris in the political drama movie "Choose Connor".
Personal Life
After retiring from acting, Alex D. Linz dedicated himself to academics, and is keeping his personal life private and far from the media's attention.
The 31-year-old former child star has some professional achievements, serving as the lead science instructor at Galileo Learning. Additionally, he served within the City of Los Angeles' pedestrian programs, in the Metrolink's planning department as well as a legal researcher at the Smith & Baltaxe, LLP.
Net Worth
Authoritative sources have estimated that the total of Alex's net worth, speaking as of mid-2020, figures around the sum of $400,000. That has been primarily acquired through his prosperous acting career has been active for 12 years between 1995 and 2007, no doubt supplemented by his current work.
General Info
| | |
| --- | --- |
| Full Name | Alex D. Linz |
| Date Of Birth | January 3, 1989 |
| Height | 1.74 m |
| Profession | Voice Actor |
| Education | Portola Middle School, University of California, Berkeley, Alexander Hamilton High School |
| Nationality | American |
Family
| | |
| --- | --- |
| Parents | Deborah Baltaxe, Daniel Linz |
| Siblings | Lily Alice Linz, Livia Linz |
Accomplishments
| | |
| --- | --- |
| Movies | Home Alone 3, Max Keeble's Big Move, One Fine Day, Tarzan, Race to Space, Full-Court Miracle, Titan A.E., Choose Connor, My Brother the Pig, Bounce, The Jennie Project, The Uninvited, Red Dragon, Bruno, Vanished |
| TV Shows | Hey Arnold! |
Social profile links
Quotes
| # | Quote |
| --- | --- |
| 1 | Acting is a lot of fun, it's like Halloween every day. You get a costume, a new face, a new identity but at the same time, you've got to be yourself. If you're putting on a fake personality, there's no way you're going to be able to keep up both that personality and also play the role you're supposed to play. You have to be comfortable with yourself. |
| 2 | I tried to get into the heads of the animators that would have created my character and think like they would have had me think, move like they would have had me move, It was like I was literally drawing myself right onto the celluloid. |
Facts
| # | Fact |
| --- | --- |
| 1 | Alex's father is of mostly German, with some Irish and English, ancestry. Alex's mother is from an Ashkenazi Jewish family. |
| 2 | Graduated UC-Berkeley [December 2011] |
| 3 | (2004-2005) Attending Hamilton High School in Los Angeles, California. |
| 4 | Going to Berkeley [2007] |
| 5 | Attended Hamilton High School and the University of California-Berkeley. |
| 6 | Resides in Los Angeles, California. |
| 7 | His favorite movies are The Matrix (1999), Contact (1997), and Blade Runner (1982). |
| 8 | Parents: Deborah Baltaxe and Daniel G. Linz |
| 9 | Likes football, hockey, skiing, rock climbing, basketball, improv. |
| 10 | Plays the drums, guitar, and sings. |
| 11 | Has two sisters, Lily Alice and Livia. |
| 12 | Son of UCSB Professor Daniel Linz, PhD. |
Pictures
Movies
Actor
| Title | Year | Status | Character |
| --- | --- | --- | --- |
| Choose Connor | 2007 | | Owen Norris (as Alex Linz) |
| Order Up | 2007 | Short | Busboy |
| The Amateurs | 2005 | | Billy |
| Jack & Bobby | 2004 | TV Series | Hunter |
| Crossballs: The Debate Show | 2004 | TV Series | PSA Kid |
| Full-Court Miracle | 2003 | TV Movie | Alex Schlotsky |
| Exit 9 | 2003 | TV Movie | Richie Sommerset |
| Providence | 2001-2002 | TV Series | Pete Calcatera |
| Hey Arnold! | 2002 | TV Series | Arnold |
| Red Dragon | 2002 | | Young Francis Dolarhyde (voice) |
| The Wacky Adventures of Ronald McDonald: Have Time, Will Travel | 2002 | Video short | Franklin (voice) |
| Race to Space | 2001 | | Wilhelm 'Billy' von Huber |
| Max Keeble's Big Move | 2001 | | Max Keeble |
| The Jennie Project | 2001 | TV Movie | Andrew Archibald |
| Nicktoons Racing | 2001 | Video Game | Arnold (voice) |
| The Wacky Adventures of Ronald McDonald: Birthday World | 2001 | Video short | Franklin (voice) |
| Bounce | 2000 | | Scott Janello |
| ER | 2000 | TV Series | Dennis |
| Titan A.E. | 2000 | | Young Cale (voice) |
| Touched by an Angel | 2000 | TV Series | Joey Hauk |
| Bruno | 2000 | | Bruno Battaglia |
| My Brother the Pig | 1999 | | Freud |
| Tarzan | 1999 | Video Game | Young Tarzan (voice) |
| Tarzan | 1999 | | Young Tarzan (voice) |
| The Wacky Adventures of Ronald McDonald: The Legend of Grimace Island | 1999 | Video short | Franklin (voice) |
| The Wacky Adventures of Ronald McDonald: Scared Silly | 1998 | Video short | Franklin (voice) |
| Home Alone 3 | 1997 | | Alex Pruitt |
| One Fine Day | 1996 | | Sammy Parker |
| The Uninvited | 1996 | TV Movie | Jonathan Johnson |
| The Cable Guy | 1996 | | Tony (uncredited) |
| Step by Step | 1995 | TV Series | Howie |
| Aaahh!!! Real Monsters | 1995 | TV Series | Son / Little Boy |
| Lois & Clark: The New Adventures of Superman | 1995 | TV Series | Jesse Stipanovic |
| Vanished | 1995 | TV Movie | Teddy |
| Cybill | 1995 | TV Series | Jason |
| The Young and the Restless | 1973 | TV Series | Phillip Chancellor IV #6 (1995) |
Self
| Title | Year | Status | Character |
| --- | --- | --- | --- |
| The Amazing Race | 2005 | TV Series | Himself - Contestant |
| Alex to the Max: The Making of Max Keeble's Big Move | 2002 | Video documentary | Himself / Max Keeble |
| Hollywood Squares | 2001 | TV Series | Himself |
| Donny & Marie | 2000 | TV Series | Himself |
| The Tonight Show with Jay Leno | 1996-1999 | TV Series | Himself |
| Late Show with David Letterman | 1997 | TV Series | Himself |
| The Rosie O'Donnell Show | 1997 | TV Series | Himself |
Awards
Won Awards
| Year | Award | Ceremony | Nomination | Movie |
| --- | --- | --- | --- | --- |
| 1997 | ShoWest Award | ShoWest Convention, USA | Young Star of the Year | |
| 1997 | YoungStar Award | YoungStar Awards | Best Performance by a Young Actor in a Comedy Film | One Fine Day (1996) |
Nominated Awards
| Year | Award | Ceremony | Nomination | Movie |
| --- | --- | --- | --- | --- |
| 2002 | Young Artist Award | Young Artist Awards | Best Performance in a TV Movie or Special - Leading Young Actor | The Jennie Project (2001) |
| 2000 | Young Artist Award | Young Artist Awards | Best Performance in a Voice-Over (TV or Feature Film) - Young Actor | Tarzan (1999) |
| 1998 | Young Artist Award | Young Artist Awards | Best Performance in a Feature Film - Young Actor Age Ten or Under | Home Alone 3 (1997) |
| 1998 | YoungStar Award | YoungStar Awards | Best Performance by a Young Actor in a Comedy Film | Home Alone 3 (1997) |
| 1997 | Young Artist Award | Young Artist Awards | Best Performance in a Feature Film - Actor Age Ten or Under | One Fine Day (1996) |
Source:
IMDb
,
Wikipedia