• Thomas 'Tiny' Lister Jr. is an American actor and former professional wrestler
• He is best known for his portrayal of Deebo in the comedy drama movie "Friday" in 1995
• He is blind in his right eye since birth
• He is still very active in the film industry, with 7 movies currently in production
• He is currently 62 years old with a net worth estimated at over $100,000

Known for movies
Short Info
| | |
| --- | --- |
| Net Worth | $100 thousand, $100 thousand |
| Date Of Birth | June 24, 1958, June 24, 1958 |
| Spouse | Felicia Forbes, Felicia Forbes |
| Mark | Due to his imposing stature, he often plays thugs or brutes of a violent nature |
| Fact | Was the 1982 Division II Shot Put Champion while attending Cal State University Los Angeles. |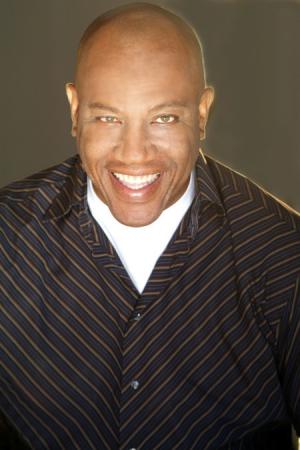 Who is Tommy Lister and what is he doing now?
Thomas 'Tiny' Lister Jr. was born in Compton, California USA, on 24 June 1958 – his zodiac sign is Cancer and he holds American nationality. He is an actor and a former professional wrestler, probably still best known for his portrayal of Deebo in the comedy drama movie "Friday" in 1995, starring Ice Cube, Chris Tucker and Nia Long, and which follows two friends who smoke their drug dealer's weed, and are now trying to figure out how to pay him back $200 – the film won a single award and was nominated for five others.
There are rumors circulating the internet that Tommy has retired from acting, however, he is still very active in the film industry, and is currently shooting for seven movies – it's recently been announced that he will play Moses in the upcoming horror movie "Room and Board", and will appear in another horror film "Beautiful Evil".
What happened to his eye?
Tommy has been blind in his right eye since he was born, as his retina was detached and deformed. He grew up believing he was cursed, and kept covering the eye before he became more confident and accepted his condition.
Childhood and education
Tommy was raised an only child in Compton by his father who was a construction worker, and his mother who was a cleaning lady. He lived in a rough neighborhood, but avoided becoming a gang member by practicing acting at a local theatre, and going to church quite often.
Tommy became interested in shot putting while attending high school, and after matriculation in 1976, he enrolled at Palomar Junior College where he spent a year before moving to Long Beach City College.
He continued shot putting at college and after hitting 52ft (16m), he was awarded a scholarship from California State University at Los Angeles, from which he graduated with a Bachelor of Fine Arts degree in 1980. Two years later, Tommy won The National Collegiate Athletic Association (NCAA) Division II National Shot Putt Championship.
Roles in movies
Tommy has been credited with appearing in over 210 movies and TV series, and we are about to mention some of his most notable performances in this article.
He gained recognition in 1985, when cast to play the supporting character Jackson in the independent action thriller "Runaway Train". The following year he starred as Tiny in the action thriller movie "Blue City", which is how he got his nickname.
He had an opportunity to meet and act alongside Eddie Murphy in the action comedy "Beverly Hills Cop II" in 1987, while a few of his following roles were in the comedy movie "The Night Before" which starred Keanu Reeves in 1988, the 1989 action movie "No Holds Barred" which starred Hulk Hogan,  and the comedy "Talkin' Dirt After Dark" in 1991. He was praised for his portrayal of GR55 in the critically acclaimed military science fiction movie "Universal Soldier", which starred Jean-Claude Van Damme, Dolph Lundgren and Ally Walker, and which follows two soldiers who died in Vietnam and have been brought back to life in a military experiment.
The year 1994 saw Tommy appear as Rocco Compton in the romantic comedy drama "Don Juan DeMarco" which starred Johnny Depp, and he went on to appear in the crime movie "Things to Do in Denver When You're Dead" in 1995, and the romantic comedy "A Thin Line Between Love and Hate" which starred Martin Lawrence in 1996.
Tommy also had a chance to meet Bruce Willis, Gary Oldman and Milla Jovovich, after appearing in the critically acclaimed 1997 science fiction action movie "The Fifth Element", which starred them all. He went on to play a prison guard in the slasher movie "Wishmaster 2: Evil Never Dies", and then in 2002 he appeared in the critically acclaimed spy comedy movie "Austin Powers in Goldmember".
The year 2004 saw him portray Humvee in the horror film "Dracula 3000", and he then appeared in the drama "El Padrino", the crime thriller "Never Die Alone" and the comedy drama "Who Made the Potatoe Salad?" in 2006. In 2008, Tommy played The Tattooed Prisoner in the superhero movie "The Dark Knight", which starred the late Heath Ledger with Christian Bale, and in 2012, he was No Shame in the comedy "We the Party".
Tommy voiced Finnick in the 3D computer-animated buddy cop comedy movie "Zootopia" in 2016, and three of his most recent roles in movies have been in the horror "Slasher Party", the action crime film "Night Walk" and the comedy "I Got the Hook Up 2", all released in 2019.
Roles in TV series
One of Tommy's first notable performances in a TV series was in 1984, when he played Otis in the sitcom "1st & Ten", and he went on to guest star as Johnny Mack in three episodes of the mystery legal drama "Matlock" in 1986.
He played Leroy in the sitcom "Perfect Strangers" in 1987 and was then invited to guest star as Tiny in the critically acclaimed comedy series "The Fresh Prince of Bel-Air" in 1990. He appeared in single episodes of many series, such as the sitcom "Step by Step" in 1991, the drama "Renegade" in 1992, and in 1993 the action crime series "Walker, Texas Ranger" which starred Chuck Norris. After his portrayal of Adam in the sitcom "The Jamie Foxx Show" in 1997, Tommy took a 15-year break from appearing in series, before he was invited to guest star as Big Mike in the comedy "Mr. Box Office".
Three of his most recent notable performances in TV series have been in three episodes of the comedy "On the Court" playing King Cain, an episode of the action comedy "Mr. Hollywood" as Knuckles, and the 2015 episodes "3:10" and "Will the Real Dolla…" of the animated adventure musical "Da Jammies", in which he voiced Big Horace.
Appearances in music videos
Tommy made his debut music video appearance in 1992, as The Egyptian Guard in Michael Jackson's "Remember the Time", and in 1997 he appeared in Sublime's "Santeria".
The year 1999 saw him star in Ice Cube's music video "You Can Do It", and he made a cameo appearance in 50 Cent's "Many Men" in 2003. A few of his following appearances were in Chamillionaire and Krayzie Bone's "Ridin'" in 2006, Down AKA Kilo's "Put your Locs On" in 2007, and Iggy Azalea's "My World" in 2011.
In 2012, Tommy appeared in Falling In Reverse's "Good Girls, Bad Guys", and two of his latest appearances in music videos have been in Akon's "So Blue" in 2013, and O. T. Genasis' "Touchdown (Remix)" in 2014.
Wrestling career
Tommy's wrestling career was launched in 1989 – after he starred in the movie "No Holds Barred", he was invited to compete in the World Wrestling Federation (WWF), and was nicknamed 'Zeus: The Human Wrecking Machine'. Tommy fought in WWF until the beginning of the 1990s, when he began competing in World Wrestling Council in Puerto Rico, while he also in World Championship Wrestling before retiring from wrestling in the late '90s.
Love life and wife
Tommy prefers to keep his personal matters to himself, and he didn't comment on his love life until he was noticed walking with a mysterious woman in the streets of Los Angeles. On 26 January 2003, he married that woman, Felicia Forbes who is working in South Africa as a missionary and minister, but they split several years later although haven't officially divorced – the two have a daughter together.
In 2009, Tommy's mysterious new girlfriend filmed him while the two were driving in his car, and she called the police after he tried to remove her phone from her hands – Tommy wasn't arrested, as it was obvious that he wasn't violent towards his girlfriend.
He hasn't talked about any other women he might have been with, and as of September 2020, he is still married to Felicia Forbes although they aren't living together, and he has one daughter.
Hobbies and other interests
Tommy is a born-again Christian and a highly religious person who goes to church at least once a week. He has appeared in several Christian TV shows, and after he tried to commit mortgage fraud and was released on bail, he stated 'What's so cool about God and our government is that you can make a mistake and they will forgive you if you are just a good person and doing right'.
That Sam I am, that Sam I am. I will defeat him at SummerSlam, #ZEUS, #TINYLISTER, #DRSEUSS, #CATINTHEHAT, #BATTLEKAT, #ALICIAFOX, #FOXINSOX, #WWF, #WWE, #ZGANGSTA, #CHILDRENSBOOKS, #2020 pic.twitter.com/kP1YGDUaIc

— RoBeast Rollie (@RAWisROLLIE) May 8, 2020
Tommy is still physically very active, as he has four to five training sessions at the gym each week, thus his muscular body, and even today, he occasionally plays basketball with his friends. Because he is a very big man, he eats a lot of food every day. Two of his favorite things to do in his spare time are to go fishing, or travelling to a country he hasn't yet been to.
Tommy has his own favorite actor and actress who are Tom Hanks and Julia Roberts, and a few of his favorite movies are "The Terminal", "The Green Mile" and "Notting Hill".
Age, height and net worth
Tommy's age is 62. He is bald and his eyes are blue, his height is 6ft 5ins (1.96m) and he weighs around 300lbs (136kgs).
As of September 2020, his net worth has been estimated at over $100,000.
General Info
| | |
| --- | --- |
| Full Name | Tommy Lister |
| Net Worth | $100 thousand, $100 thousand |
| Date Of Birth | June 24, 1958, June 24, 1958 |
| Height | 1.96 m, 1.96 m |
| Weight | 140.6 kg140.6 kg |
| Profession | Film producer, Voice Actor, Basketball player, Professional Wrestler, Personal trainer, Film producer, Voice Actor, Basketball player, Professional Wrestler, Personal trainer |
| Education | California State University, Los Angeles, California State University, Los Angeles |
| Nationality | American, American |
Family
| | |
| --- | --- |
| Spouse | Felicia Forbes, Felicia Forbes |
Accomplishments
| | |
| --- | --- |
| Movies | Friday, Next Friday, No Holds Barred, The Fifth Element, Zootopia, Little Nicky, Jackie Brown, The Dark Knight, Austin Powers in Goldmember, One Night with the King, Posse, The Human Centipede 3 (Final Sequence), Super Capers, Beverly Hills Cop II, The Wash, Things to Do in Denver When You're Dead, ... |
| TV Shows | Saturday Night's Main Event, Da Jammies, Saturday Night's Main Event, Da Jammies |
Social profile links
Marks
| # | Marks / Signs |
| --- | --- |
| 1 | Shaved head |
| 2 | Deep resonant voice |
| 3 | Due to his imposing stature, he often plays thugs or brutes of a violent nature |
Quotes
| # | Quote |
| --- | --- |
| 1 | I'm in 'Madagascar 2.' I'm Testy the Lion. The franchise moves to Africa, and Bernie Mac is also in the film. I loved working for Dreamworks on that film. |
| 2 | A lot of times, you try and please your biological family, and you can't please them. |
| 3 | What's so cool about God and our government is that you can make a mistake, and they will forgive you if you just a good person and doing right. |
| 4 | Chris Nolan is an amazing director. |
| 5 | I'm a big comic book person. I love Captain America. I like John Henry. I'm hoping to play one of the superhero characters that's coming from Marvel. |
| 6 | Vince McMahon was a great negotiator. |
| 7 | I love the shot put because you win or lose by yourself. Either I get exposed, or I dominate. I always dominated because I trained to dominate. |
Facts
| # | Fact |
| --- | --- |
| 1 | Listed #500 in Pro Wrestling Illustrated's Top 500 wrestlers in the world in 1991. |
| 2 | A movie buff, he enjoys the films of Frank Capra and Burt Lancaster, and has even been a guest host on TCM's "The Essentials". |
| 3 | Was the 1982 Division II Shot Put Champion while attending Cal State University Los Angeles. |
| 4 | He has commonly been listed as 6' 7", especially back in his wrestling days, but is actually about 6' 5". |
| 5 | Is blind in his right eye. |
| 6 | Played Klaang in the first episode of Star Trek: Enterprise (2001). Klang was the first Klingon (even though it was in a prequel) that Starfleet ever encountered. |
| 7 | During his brief stint in the World Wrestling Federation in 1989, Lister was promoted as frustrated with being billed below Hulk Hogan in that year's No Holds Barred (1989), and thus wanting to get his revenge in a real-life wrestling confrontation (in the movie, Hogan's character defeats Zeus at the end). The "feud" parlayed into a series of tag-team matches, pitting Lister -- who wrestled as his movie character Zeus -- and his partners (usually Randy Savage [aka "Macho Man"] and Ted DiBiase [aka "Million Dollar Man"]) vs. Hogan and Ed Leslie (aka "Brutus Beefcake"); when not wrestling, he sometimes came down as a menacing second for either DiBiase or Savage in their matches against Hogan or Beefcake, interfering at every opportunity. During his WWF matches, Zeus "no sold" his opponents' wrestling moves (that is, pretended like an opponent's moves didn't hurt the wrestler in the least) to generate fan heat and create the impression Zeus was invincible. His in-ring finisher was the neck-wrencher, which he ostensibly used to "break" opponents' necks and set them up for an easy pin fall loss. Lister's wrestling career only lasted for about six months. |
| 8 | Weighed 300 lbs at the time of Universal Soldier (1992). |
| 9 | He also had a brief stint in WCW World Championship Wrestling. He was known as Z-Gangsta. |
| 10 | Career got started by actor/ director Jimmy Bridges (older brother of actor Todd Bridges) when Jimmy introduced Tiny to his father, Jim Bridges, who was a talent agent in Hollywood after which Tiny worked in 3 movies his first year in the business. |
Pictures
Movies
Actor
| Title | Year | Status | Character |
| --- | --- | --- | --- |
| The Fifth Element | 1997 | | President Lindberg (as Tommy 'Tiny' Lister Jr.) |
| Below Utopia | 1997 | | Tiny (as Tommy 'Tiny' Lister) |
| L.A. Heat | 1997 | TV Series | A.K. |
| Sparks | 1997 | TV Series | Larry |
| Killer per caso | 1997 | | Mobster #2 (as Tiny Lister) |
| The Jamie Foxx Show | 1997 | TV Series | Adam - Groom |
| In the House | 1997 | TV Series | Mono |
| Malcolm & Eddie | 1997 | TV Series | Zeus |
| Moesha | 1996 | TV Series | Security Guard #2 |
| Street Corner Justice | 1996 | | Angel Aikens (as 'Tiny' Lister Jr.) |
| White Cargo | 1996 | | Zeno |
| Phat Beach | 1996 | | Tiny (as Tiny 'Zeus' Lister Jr.) |
| Barb Wire | 1996 | | Bouncer (as Tiny 'Zeus' Lister) |
| A Thin Line Between Love and Hate | 1996 | | Tyrone (as Tiny Lister) |
| WCW Uncensored | 1996 | TV Movie | Z-Gangsta |
| NYPD Blue | 1996 | TV Series | Bob |
| The Kangaroo | 1995 | | Sadran |
| Martin | 1995 | TV Series | Apollo |
| The Set Up | 1995 | | Leon (as Tiny 'Zeus' Lister) |
| The Parent 'Hood | 1995 | TV Series | Leroy Moland |
| Things to Do in Denver When You're Dead | 1995 | | House (as Tiny Lister Jr.) |
| Step by Step | 1995 | TV Series | Security Guard |
| Friday | 1995 | | Deebo (as Tiny 'Zeus' Lister Jr.) |
| Hologram Man | 1995 | Video | Eightball |
| ER | 1995 | TV Series | Patient |
| Don Juan DeMarco | 1994 | | Rocco Compton (as 'Tiny' Lister Jr.) |
| Men of War | 1994 | | Blades (as Tiny 'Zeus' Lister) |
| Immortal Combat | 1994 | | Yanagi (as Tiny Lister) |
| In the Heat of the Night | 1993 | TV Series | Tommy 'T.K.' Kendricks |
| Walker, Texas Ranger | 1993 | TV Series | Hicks |
| Renegade | 1993 | TV Series | Marvin Montgomery |
| The Meteor Man | 1993 | | Digit (as Tiny Lister) |
| Posse | 1993 | | Obobo (as Tiny Lister) |
| Trespass | 1992 | | Cletus (as Tiny Lister) |
| The Boys | 1992 | TV Movie | Bodybuilder (uncredited) |
| Universal Soldier | 1992 | | GR55 (as 'Tiny' Lister Jr.) |
| Talkin' Dirty After Dark | 1991 | | Bigg |
| Driving Me Crazy | 1991 | | Cubey (as Tiny Lister Jr.) |
| The Fresh Prince of Bel-Air | 1991 | TV Series | Tiny |
| 9 1/2 Ninjas! | 1991 | | Cutter (as Tiny Lister) |
| Secret Agent OO Soul | 1990 | as Tiny Lister | |
| Chameleons | 1989 | TV Movie | Luther |
| No Holds Barred: The Match/The Movie | 1989 | TV Movie | Zeus |
| WWF Superstars | 1989 | TV Series | Zeus |
| Matlock | 1986-1989 | TV Series | Tiny / Johnny Mack |
| Saturday Night's Main Event | 1989 | TV Series | Zeus |
| Think Big | 1989 | | 'Z' |
| Summerslam | 1989 | Video | Zeus |
| WWF Challenge | 1989 | TV Series | Zeus |
| Homer and Eddie | 1989 | | Man in Bar with Gun |
| Midnight | 1989 | | Security Guard (as Tom 'Tiny' Lister Jr.) |
| CBS Summer Playhouse | 1989 | TV Series | |
| No Holds Barred | 1989 | | Zeus (as Tom 'Tiny' Lister Jr.) |
| Hard Time on Planet Earth | 1989 | TV Series | John Henry |
| The Night Before | 1988 | | Bartender (as Tom 'Tiny' Lister) |
| Glory Years | 1987 | TV Movie | |
| Prison | 1987 | | Tiny (as Tom 'Tiny' Lister Jr.) |
| Beverly Hills Cop II | 1987 | | Orvis (as Tom 'Tiny' Lister Jr.) |
| Extreme Prejudice | 1987 | | Monday (as Tom 'Tiny' Lister Jr.) |
| Perfect Strangers | 1987 | TV Series | Leroy |
| Warm Hearts, Cold Feet | 1987 | TV Movie | Mack 'Truck' Jones |
| 1st & Ten: The Championship | 1984-1987 | TV Series | Otis |
| Wired to Kill | 1986 | | Sleet (as Tommy Lister Jr. 'Tiny') |
| Armed and Dangerous | 1986 | | Bruno |
| Blue City | 1986 | | Tiny (as Tommy Lister Jr.) |
| 8 Million Ways to Die | 1986 | | Nose Guard (as Tom 'Tiny' Lister Jr.) |
| Runaway Train | 1985 | | Black Guard (as Tom 'Tiny' Lister) |
| Webster | 1984 | TV Series | Football Player |
| Hickey | 2017 | completed | Henry |
| Beautiful Evil | | announced | |
| Night Walk | | post-production | Ayman |
| Popcorn Ceiling | | post-production | Bubba |
| Room and Board | | announced | Moses |
| The Body Sculptor | | post-production | Donovan Ray Cooke |
| The Tempest | | TV Movie post-production | Monster |
| The Whole World at Our Feet | 2016 | | Tom (as Tommy Lister) |
| Hauntsville | 2016 | | Kaine |
| Of Sentimental Value | 2016 | | Tee |
| Beyond the Game | 2016/II | | |
| Zootopia | 2016 | | Finnick, AKA Little Toot Toot (voice, as Tiny Lister) |
| Woman Scorned | 2016 | Short | Brandon |
| 2016 | 2016 | | Rondo |
| Enter the Fist and the Golden Fleece | 2016 | | Superfly |
| Busy Day | 2015 | Short | Johnny Burns |
| No Weapon Formed Against Us | 2015 | | Jackson Hines |
| If I Tell You I Have to Kill You | 2015 | | Gabriel |
| Death's Door | 2015 | | Jomo |
| Mr. Hollywood | 2015 | TV Series | Knuckles |
| On the Court | 2015 | TV Series | King Cain |
| Tamales and Gumbo | 2015 | | Uncle Mark |
| The Human Centipede III (Final Sequence) | 2015 | | Inmate 178 |
| The Amazing Wizard of Paws | 2015 | Video | Diner Manager |
| Comedy Bang! Bang! | 2015 | TV Series | Major Aikens |
| American Justice | 2015 | | Justice |
| Da Jammies | 2015 | TV Series | Big Horace / Robot / Dolla & Da Jammies |
| Vultures in the Void | 2014 | Short | Space Clown |
| Johnny Dynamo | 2014 | TV Series short | Mo Lotto |
| Taylor'd Problems | 2014 | TV Series | Big T |
| The Boondocks | 2014 | TV Series | Filbert Slowlove |
| Engage the Vision | 2014 | Short | Deebo |
| Hollywood Today | 2014 | TV Series | |
| The Accidental President | 2014 | TV Series | Speaker Jernigan |
| NTSF:SD:SUV | 2013 | TV Series | Dallas |
| Fish Hooks | 2010-2013 | TV Series | Mr. Mussels |
| White T | 2013 | | Mad Rapper |
| Heaven's Door | 2013 | | Ben Wilson (as Tommy Duane Lister) |
| The Rev | 2013 | TV Series | Tiny Starr |
| Silent No More | 2012 | | Blake |
| K-11 | 2012 | | Detroit |
| Highway | 2012 | | Wilbert |
| Key and Peele | 2012 | TV Series | Driver |
| Beyond the Trophy | 2012 | | Billy Thomas |
| FCU: Fact Checkers Unit | 2012 | TV Series | Tiny |
| 72 Hours with Empire | 2012 | Short | Deebo |
| We the Party | 2012 | | No Shame |
| Noah | 2012/III | | Roaring Giant (voice) |
| The Preacher's Family | 2011 | | Jackson Hines |
| Cornered | 2011 | | Cpt. Williams |
| The Trap Door | 2011 | Video | Jomo |
| Hopelessly in June | 2011 | | Pastor G |
| The Sixth | 2011 | Short | Priest |
| Regular Show in Space | 2011 | TV Series | Bobby |
| Lean Like a Cholo | 2010 | | Crazy Loc |
| The Lazarus Papers | 2010 | | Tiny Delaney |
| First Dog | 2010 | | Big Mike |
| Laugh Track Mash-ups | 2010 | TV Series | Mr. Oppenheimer |
| Food Stamps | 2010 | | Reggie The Mail Man |
| Nite Tales: The Series | 2009 | TV Series | Wrestler |
| Hard Times | 2009 | | SixPac Jordan |
| Super Capers: The Origins of Ed and the Missing Bullion | 2009 | | Sarge |
| Chocolate News | 2008 | TV Series | Otis 'Lighting' Jones |
| The Rimshop | 2008 | | Duncan |
| Unemployed | 2008 | | Big Dane (as Tiny Lister) |
| Block Party Madness | 2008 | Video | Slim |
| Monster Ark | 2008 | TV Movie | Sgt. Gentry (as Tommy Lister Jr.) |
| The Dark Knight | 2008 | | Tattooed Prisoner (as Tommy Tiny Lister) |
| Novaya Zemlya | 2008 | | Sewing Dude (as Tommi Tiny Lister) |
| Under One Roof | 2008 | TV Series | Punkin |
| The Hustle | 2008 | | Dog Thief |
| Miss B's Hair Salon | 2008 | | Mr. Biggs |
| Lady Samurai | 2007 | | Big Luther |
| Bone Dry | 2007 | | Mitch (as Tiny Lister) |
| The Grand | 2007 | | German's Bodyguard |
| The Pink Conspiracy | 2007 | | The Duke |
| Saul of the Mole Men | 2007 | TV Series | John Henry Irons |
| Vegas Vampires | 2007 | | Andrew Johnson |
| Da Block Party 2 | 2007 | Video | CJ's Father (as Tiny Lister) |
| Ascension Day | 2007 | | Will |
| Who Made the Potatoe Salad? | 2006 | | Monster |
| One Night with the King | 2006 | | Hegai, the Royal Eunuch |
| Scarface: The World Is Yours | 2006 | Video Game | Babylon Club Doorman (voice, as Tiny Lister) |
| Forbidden Fruits | 2006 | Video | Jade |
| Full Clip | 2006 | | Bumaye |
| All of Us | 2005 | TV Series | Bandito |
| 50 Cent: Bulletproof | 2005 | Video Game | Big Rig, Gangbanger (voice) |
| Santa's Slay | 2005 | | Gas Attendant |
| County General | 2005 | | Big Murder (as Tiny 'Zeus' Lister) |
| The Rev | 2005 | TV Movie | Tiny |
| Choices 2 | 2004 | Video | |
| Blast | 2004 | | Smiley (as Tiny Lister) |
| Hair Show | 2004 | | Agent Little |
| El padrino | 2004 | | T-Bone (as 'Tiny' Lister) |
| Slammed | 2004 | | Bubba |
| Dracula 3000 | 2004 | | Humvee (as Tiny Lister) |
| A Night in Compton | 2004 | | Rainmaker |
| Never Die Alone | 2004 | | Rockie |
| My Baby's Daddy | 2004 | | Drive By (as Tiny Lister) |
| Knocked the "F" Out | 2004 | | |
| Hellborn | 2003 | | Smithy (as Tom 'Tiny' Lister) |
| Love Chronicles | 2003 | | Alfonso |
| Keepin' It Real | 2003 | | A-Train Tranton (as 'Tiny' Lister Jr.) |
| Confidence | 2003 | | Harlin |
| Austin Powers in Goldmember | 2002 | | Prisoner #2 |
| The Wash | 2001 | | Bear (as Tommy 'Tiny' Lister Jr.) |
| Soulkeeper | 2001 | | Chad (as Tommy Tiny Lister Jr.) |
| Star Trek: Enterprise | 2001 | TV Series | Klaang |
| Out Kold | 2001 | | Sweet |
| Nash Bridges | 2001 | TV Series | Mr. Switch |
| Vegas, City of Dreams | 2001 | | Llord's Security Chief (as Tommy 'Tiny' Lister Jr.) |
| The Duo | 2001 | | Tiny Lister, Jr. (as Tommy Lister) |
| The Cheapest Movie Ever Made | 2000 | as Tiny 'Zeus' Lister | |
| Little Nicky | 2000 | | Cassius (as Tommy 'Tiny' Lister Jr.) |
| Shark in a Bottle | 2000 | | The Recruiter |
| Circus | 2000 | | Moose (as Tiny Lister) |
| Next Friday | 2000 | | Deebo (as Tommy 'Tiny' Lister Jr.) |
| Stealth Fighter | 1999 | | Berg (as Tommy 'Tiny' Lister Jr.) |
| Judgment Day | 1999 | Video | Brother Clarence |
| Supreme Sanction | 1999 | TV Movie | Lester (as Tommy 'Tiny' Lister Jr.) |
| Wishmaster 2: Evil Never Dies | 1999 | Video | Tillaver (as Tommy 'Tiny' Lister Jr.) |
| Butter | 1998 | | House |
| I Got the Hook Up | 1998 | | T-Lay (as Tommy 'Tiny' Lister. Jr.) |
| Damon | 1998 | TV Series | Alfonse |
| The Players Club | 1998 | | XL (as Tiny Lister) |
| A Time to Revenge | 1997 | | Corporal Hollis (as Tiny 'Zeus' Lister) |
| Jackie Brown | 1997 | | Winston (as Tommy 'Tiny' Lister Jr.) |
| Hoover Park | 1997 | | |
| Gang Related | 1997 | | Cutlass Supreme |
| USA High | 1997 | TV Series | Tony |
Producer
| Title | Year | Status | Character |
| --- | --- | --- | --- |
| No Weapon Formed Against Us | 2015 | executive producer | |
| White T | 2013 | executive producer | |
| The Preacher's Family | 2011 | producer | |
| Judgment Day | 1999 | Video executive producer | |
| Brutality | | co-executive producer | |
Thanks
| Title | Year | Status | Character |
| --- | --- | --- | --- |
| County General | 2005 | special thanks | |
Self
| Title | Year | Status | Character |
| --- | --- | --- | --- |
| Fandom Workshop | 2015 | TV Series | Himself |
| WWE Raw | 2015 | TV Series | Himself - Audience Member |
| GGN: Snoop Dogg's Double G News Network | 2014 | TV Series | Himself |
| Sunday Morning Rapture | 2011 | | Himself |
| Black to the Future | 2009 | TV Series | Himself |
| Sober House | 2009 | TV Series | Himself |
| America's Toughest Bars | 2008 | TV Movie documentary | Himself |
| Praise the Lord | 2005-2006 | TV Series | Himself |
| The Still Life | 2006 | | Himself / Art Buyer |
| Inked | 2005 | TV Series | |
| 3rd Annual BET Awards | 2003 | TV Special documentary | Himself |
| Adam Sandler Goes to Hell | 2001 | Video documentary short | Himself |
| The Magic Hour | 1998 | TV Series | Himself |
| Rapmania: The Roots of Rap | 1990 | TV Movie documentary | Himself (as Zeus) |
| Survivor Series | 1989 | TV Special | Zeus - The Million Dollar Team |
| Hulkamania 4 | 1989 | Video | Himself (as Zeus) |
Archive Footage
| Title | Year | Status | Character |
| --- | --- | --- | --- |
| An Unsafe Place: Making 'Men of War' | 2016 | Video documentary short | Blades |
| Hulk Hogan's Unreleased Collector's Series | 2009 | Video | Zeus |
| WWE: Survivor Series Anthology, Vol. 1 | 2009 | Video | Zeus |
| WWE: Summerslam - The Complete Anthology, Vol. 1 | 2009 | | Zeus |
| The WWE: The Best of Saturday Night's Main Event | 2009 | Video | Zeus |
| Video on Trial | 2006 | TV Series | Himself |
Source:
IMDb
,
Wikipedia