• Born in Davenport, Iowa and is of Italian, German, and Irish ancestry
• Diagnosed with dyslexia, enrolled at The Chicago Academy for the Arts
• Gained recognition as an actress in the Screen Actors Guild for a small role in "Ferris Bueller's Day Off"
• Notable role in television pilot "Northwest Passage" and "Twin Peaks"
• Appeared in various films such as "Men in Black II", "Baby on Board", and "Hansel & Gretel Get Baked"
• Married Donald Ray Thomas and has retired from acting since 2015

Known for movies
Short Info
| | |
| --- | --- |
| Date Of Birth | March 24, 1970 |
| Spouse | Donald Ray Thomas, John Patrick Dee III |
| Mark | Deep husky voice |
| Fact | Grew up in Chicago, Illinois with Robin Tunney. |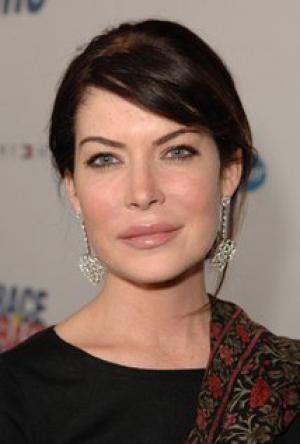 Who is Lara Flynn Boyle?
Lara Flynn Boyle was born on 24 March 1970, in Davenport, Iowa, USA, and is a producer as well as an actress, best known for her role in the television series "Twin Peaks" in which she portrayed Donna Hayward. She is also known for portraying Stacy in the film "Wayne's World".
The Riches of Lara Flynn Boyle
As of early-2020, Lara Flynn Boyle's net worth is estimated to be over $10 million, earned through a successful career in acting in the entertainment industry for nearly three decades. She hasn't been active in any production or acting work since 2015, effectively retiring from the career, though a possibility of a return remains.
Early Life and Education
Lara Flynn grew up in Davenport, where her father worked as a manager of a store while her mother did clerical duties as a part of her job. She is of Italian, German, and Irish ancestry – her parents named her after a character from the novel "Doctor Zhivago" written by Boris Pasternak. At a young age, her father left the family, leaving her to struggle financially with her mother.
She was also diagnosed with dyslexia, which is a disorder characterized by difficulty in reading and spelling words. Despite this, it did not stop her interest in pursuing a career in the performing arts.
She and her mother lived in Chicago, Illinois, and after matriculating from high school, she enrolled at The Chicago Academy for the Arts. The school is known for its training in professional-level arts in various fields, including animation, filmmaking, musical theatre, visual arts, dance, and music.
Career Beginnings
Following the completion of her degree, she quickly took up various auditions, first being recognized as an actress by the Screen Actors Guild (SAG) for a small role in "Ferris Bueller's Day Off", even though her scenes were cut from the final version of the film.
The following year, she made her first on-camera appearance in the miniseries "Amerika"m which aired on ABC, in an alternate timeline where the Soviet Union took over the US that required no bloodshed.
After a few guest appearances in several shows, she then landed a leading role in "Poltergeist III". The film featured her alongside Tom Skerritt and Nancy Allen, and is the final film of the "Poltergeist" series, following the story of a woman being tormented by evil spirits, while she lives in a high-rise apartment. Nearing the 1990s, she was cast in one of her biggest roles in the television pilot "Northwest Passage", which set the stage for her most notable appearance "Twin Peaks".
The mystery show follows the story of an FBI agent as they investigate the death of a home-coming queen in an apparent murder. The show was canceled after its second season, but has maintained a strong international cult following, considered by some as one of the greatest television series of all time.
Continued Acting Career
With her relative success in "Twin Peaks" more opportunities opened up for Boyle, including being featured in several prolific magazines, such as "Rolling Stone", and a role in "The Rookie" which was directed by Clint Eastwood.
During the 1990s, she had a string of film projects, including "Eye of the Storm", "Mobsters" and "Backward". She was set to reprise her role in the film "Twin Peaks: Fire Walk with Me" following the cancellation of the show, but ultimately passed on the project due to other projects she was working on.
She gained more fame as she appeared in the comedy "Wayne's World", which starred Mike Myers in the film based on the sketch of the same name popularized by "Saturday Night Live". Afterwards she worked on the film "Red Rock West", which saw her star alongside Nicolas Cage and Dennis Hopper. The neo-noir film was well received in the independent scene leading to a theatrical release, and was a hit, particularly due to its art style.
Later Career
She also appeared in "Baby's Day Out", and in "The Practice" in the role of Assistant District Attorney Helen Gable which was written specifically for her; he stayed with the show for six years until she was cut among many cast members due to budget constraints, and despite her performance gaining an Emmy nomination. The legal show follows the story of lawyers who often encounter conflict in ethics with their legal practice.
In 2002, she was cast as the villain in "Men in Black II", portraying a shape-shifting alien in the film starring Will Smith and Tommy Lee Jones, a sequel to the 1997 hit "Men in Black".
In the 2000s, her work significantly lessened as she took fewer projects. Some of her prominent roles included "Las Vegas" in which she portrayed the new hotel owner Monica Mancuso, and the film "Baby on Board", which starred her alongside Heather Graham. One of her last projects was the film "Hansel & Gretel Get Baked", which also starred Molly Quinn and Michael Welch. The film is an adaptation of the popular "Hansel and Gretel" fairy tale, this time incorporating marijuana into the story. She was also set to appear in the film "Death in Texas", which has been in post-production for a few years with no sign of being released any time soon.
Personal Life
Boyle is known to have been in a few prominent romances during her career. In 1990, she was in a relationship with Kyle MacLachlan who was her co-star in "Twin Peaks" – they stayed together for two years before breaking-up. Four years later, she married John Patrick Dee III in a marriage that lasted just two years. She also dated actor David Spade, and then actor Jack Nicholson. The two were even involved in a car crash, and stayed together until 2000. Six years later, she married Donald Ray Thomas, a real-estate investor, and they reside in San Antonio, Texas. She has expressed no desire to return to acting since 2015. She has never had any children.
General Info
| | |
| --- | --- |
| Full Name | Lara Flynn Boyle |
| Date Of Birth | March 24, 1970 |
| Height | 1.68 m |
| Profession | Actor, Model |
| Education | Chicago Academy for the Arts, School of the Art Institute of Chicago |
| Nationality | American |
Family
| | |
| --- | --- |
| Spouse | Donald Ray Thomas, John Patrick Dee III |
| Parents | Michael L. Boyle, Sally Boyle |
Accomplishments
| | |
| --- | --- |
| Awards | National Board of Review Award for Best Cast |
| Nominations | Primetime Emmy Award for Outstanding Supporting Actress in a Drama Series, Screen Actors Guild Award for Outstanding Performance by an Ensemble in a Drama Series, Independent Spirit Award for Best Supporting Female |
| Movies | Men in Black II, Wayne's World, Red Rock West, Baby's Day Out, Poltergeist III, Dead Poets Society, The Temp, Speaking of Sex, Land of the Blind, Where the Day Takes You, Hansel & Gretel Get Baked, Mobsters, The Road to Wellville, Susan's Plan, How I Got into College, Cougar Hunting, Afterglow, Life... |
| TV Shows | Las Vegas, The Practice, Twin Peaks, Sable, Amerika, Jack and Mike, The Hidden Room |
Social profile links
Marks
| # | Marks / Signs |
| --- | --- |
| 1 | Very slender figure |
| 2 | Deep husky voice |
| 3 | Cat-like blue eyes |
| 4 | Dark hair and pale skin |
Quotes
| # | Quote |
| --- | --- |
| 1 | I had such a great mom and I know that I'd never be that mom. I wouldn't want to bring a child into this world unless I could be. |
| 2 | Coffee and smoking are the last great addictions. |
| 3 | I'm Irish Catholic, so a Democrat by blood. But I'm one hundred per cent for Bush. I want my president to be like my agent - not afraid of people, but wants my best interest. |
| 4 | (Cosmo Magazine, April 2005 issue) Look, I love being famous. I'm not one of those people who feels like, Why won't they leave me alone? If I care only about the craft of acting, I'd be doing dinner theater in Iowa. But the attention on you gets to a point where it's beyond invasive - it's scary. |
| 5 | (On what happened when she started out in the film business) When I used to go to auditions, I would be told "If Winona Ryder doesn't get it, you will.". Hollywood makes so many movies - surely Winona can't do ALL of them! |
Facts
| # | Fact |
| --- | --- |
| 1 | She has Irish ancestry on her father's side, and German, Irish and Italian ancestry on her mother's side. |
| 2 | Made the cover of Rolling Stone magazine, along with Sherilyn Fenn and Mädchen Amick while promoting Twin Peaks (1990). [October 1990] |
| 3 | Attended the Piven Theater Workshop in Evanston, Illinois. |
| 4 | Good friends with Chris Isaak and Nina Siemaszko. |
| 5 | Received her SAG (Screen Actors Guild) card working on Ferris Bueller's Day Off (1986), even though all of her onscreen time wound up on the cutting room floor. |
| 6 | As a young child, she was extremely shy. Overcame her shyness by taking Irish folk dancing, art classes, and working in a local improv class. |
| 7 | Is dyslexic |
| 8 | She was reportedly a passenger in Jack Nicholson's Mercedes when the car collided with another car in the Hollywood Hills on July 8, 1999. She was dating David Spade at the time, and reportedly fled the scene for fear of being seen romantically with Nicholson. |
| 9 | Grew up in Chicago, Illinois with Robin Tunney. |
| 10 | Auditioned for the title role in Ally McBeal (1997), which went to Calista Flockhart. |
| 11 | Was named after the Julie Christie character in Doctor Zhivago (1965). |
| 12 | Mother, Sally Boyle, is her assistant. |
| 13 | Attended and graduated from the Chicago Academy for the Arts. |
| 14 | Moved to Los Angeles, California with her mother the day after her high school graduation. |
Pictures
Movies
Actress
| Title | Year | Status | Character |
| --- | --- | --- | --- |
| Lucky Dog | 2014 | | Ms. Donley |
| Hansel & Gretel Get Baked | 2013 | | Witch Agnes |
| Cougar Hunting | 2011 | | Kathy |
| Life Is Hot in Cracktown | 2009 | | Betty McBain |
| Baby on Board | 2009 | | Mary Radcliffe (as Laura Flynn Boyle) |
| Law & Order | 2008 | TV Series | Dawn Talley |
| A West Texas Children's Story | 2007 | | Ben's Mother |
| Insatiable | 2007 | TV Series | |
| Shades of Black: The Conrad Black Story | 2006 | TV Movie | Barbara Amiel |
| The House Next Door | 2006 | TV Movie | Col Kennedy |
| Fwiends.com | 2006 | Short | Yuppy Girl |
| Land of the Blind | 2006 | | First Lady |
| Las Vegas | 2005-2006 | TV Series | Monica Mancuso |
| Huff | 2004-2005 | TV Series | Melody Coatar |
| Crazy | 2005 | TV Movie | Sophie |
| The Practice | 1997-2003 | TV Series | Helen Gamble |
| Men in Black II | 2002 | | Serleena |
| Ally McBeal | 1998-2002 | TV Series | Tally Cupp / Helen Gamble |
| Speaking of Sex | 2001 | | Dr. Emily Paige |
| Chain of Fools | 2000 | | Karen |
| Susan's Plan | 1998 | | Betty Johnson |
| Happiness | 1998 | | Helen Jordan |
| Since You've Been Gone | 1998 | TV Movie | Grace Williams |
| Afterglow | 1997 | | Marianne Byron |
| Farmer & Chase | 1997 | | Hillary |
| Red Meat | 1997 | | Ruth |
| The Big Squeeze | 1996 | | Tanya Mulhill |
| Legend | 1995 | TV Series | Theresa Dunleavy |
| Cafe Society | 1995 | | Pat Ward |
| Jacob | 1994 | TV Movie | Rachel |
| The Road to Wellville | 1994 | | Ida Muntz |
| Baby's Day Out | 1994 | | Laraine Cotwell |
| Past Tense | 1994 | TV Movie | Tory Bass / Sabrina James |
| Threesome | 1994 | | Alex |
| Red Rock West | 1993 | | Suzanne Brown |
| The Temp | 1993 | | Kris Bolin |
| Equinox | 1992 | | Beverly Franks |
| Wayne's World | 1992 | | Stacy |
| Where the Day Takes You | 1991 | | Heather |
| Eye of the Storm | 1991 | | Sandra Gladstone |
| The Hidden Room | 1991 | TV Series | Nicole |
| Mobsters | 1991 | | Mara Motes |
| Twin Peaks | 1990-1991 | TV Series | Donna Hayward |
| The Dark Backward | 1991 | | Rosarita |
| The Rookie | 1990 | | Sarah |
| May Wine | 1990 | TV Movie | Cammie |
| Terror on Highway 91 | 1990 | TV Movie | Laura Taggart |
| The Preppie Murder | 1989 | TV Movie | Jennifer Levin |
| Dead Poets Society | 1989 | | Ginny Danburry (scenes deleted) |
| How I Got Into College | 1989 | | Jessica Kailo |
| Poltergeist III | 1988 | | Donna Gardner |
| Sable | 1987 | TV Series | Melanie Waterston |
| Amerika | 1987 | TV Mini-Series | Jackie Bradford |
| Jack and Mike | 1987 | TV Series | Leslie |
Producer
| Title | Year | Status | Character |
| --- | --- | --- | --- |
| Hansel & Gretel Get Baked | 2013 | associate producer | |
| A West Texas Children's Story | 2007 | co-producer | |
Soundtrack
| Title | Year | Status | Character |
| --- | --- | --- | --- |
| Twin Peaks | 1990 | TV Series performer - 1 episode | |
Self
| Title | Year | Status | Character |
| --- | --- | --- | --- |
| Creature Featurettes | 2002 | Video documentary | Herself |
| MIB ADR | 2002 | Video documentary short | Herself |
| HBO First Look | 2002 | TV Series documentary | Herself |
| Jackass Backyard BBQ | 2002 | TV Movie documentary | Herself / Guest |
| The Tonight Show with Jay Leno | 1993-2002 | TV Series | Herself |
| Last Call with Carson Daly | 2002 | TV Series | Herself |
| Hollywood Salutes Nicolas Cage: An American Cinematheque Tribute | 2002 | TV Special | Herself - Presenter |
| MIIB: Secret Files | 2002 | Video short | Herself |
| Saturday Night Live | 2001 | TV Series | Herself - Host |
| 2001 Blockbuster Entertainment Awards | 2001 | TV Special | Herself |
| The Rosie O'Donnell Show | 1998-2001 | TV Series | Herself |
| 7th Annual Screen Actors Guild Awards | 2001 | TV Special | Herself - Nominee: Best Oustanding Performance by Ensemble in Drama Series |
| The 58th Annual Golden Globe Awards | 2001 | TV Special | Herself - Audience Member |
| The World Sports Awards | 2001 | TV Special | Herself - Presenter |
| 3rd Annual TV Guide Awards | 2001 | TV Special | Herself |
| My VH1 Music Awards | 2000 | TV Special documentary | Herself - Presenter |
| VH1/Vogue Fashion Awards | 2000 | TV Special documentary | Herself |
| The 52nd Annual Primetime Emmy Awards | 2000 | TV Special | Herself - Audience Member |
| 6th Annual Screen Actors Guild Awards | 2000 | TV Special | Herself - Nominee: Best Oustanding Performance by Ensemble in Drama Series |
| The 57th Annual Golden Globe Awards | 2000 | TV Special | Herself - Presenter: Best TV-Series - Comedy / Musical |
| The 51st Annual Primetime Emmy Awards | 1999 | TV Special | Herself - Nominated: Outstanding Supporting Actress in Drama Series |
| MADtv | 1999 | TV Series | Herself |
| Saturday Night Live 25 | 1999 | TV Special documentary | Herself (uncredited) |
| Late Show with David Letterman | 1999 | TV Series | Herself |
| 5th Annual Screen Actors Guild Awards | 1999 | TV Special | Herself - Nominee: Best Oustanding Performance by Ensemble in a Drama Series |
| 1st Annual TV Guide Awards | 1999 | TV Special | Herself - Presenter |
| The 56th Annual Golden Globe Awards | 1999 | TV Movie documentary | Herself - Audience Member |
| The 50th Annual Primetime Emmy Awards | 1998 | TV Special | Herself - Co-Presenter: Outstanding Supporting Actor in a Drama Series |
| Cannes Man | 1997 | | Herself |
| Sex, Censorship and the Silver Screen | 1996 | TV Series documentary | Quote Reader |
| The 1995 ESPY Awards | 1995 | TV Special | Herself |
| 1994 MTV Movie Awards | 1994 | TV Special | Herself |
| The 9th Annual IFP/West Independent Spirit Awards | 1994 | TV Special | Herself - Nominee: Best Supporting Female |
| MTV Video Music Awards 1991 | 1991 | TV Special | Herself - Audience Member |
| The 43rd Annual Primetime Emmy Awards | 1991 | TV Special | Herself - Audience Member |
| Entertainment Tonight | 1990 | TV Series | Herself / Donna Hayward |
| The 42nd Annual Primetime Emmy Awards | 1990 | TV Special | Herself - Audience Member |
| The Tonight Show Starring Johnny Carson | 1990 | TV Series | Herself |
| Clint, 'The Rookie' & Me | 1990 | TV Movie | Herself |
| The Philanthropist | 2008 | TV Movie | Herself (uncredited) |
| 4th Irish Film and Television Awards | 2007 | TV Special | Herself - Presenter |
| The Tony Danza Show | 2005 | TV Series | Herself |
| Late Night with Conan O'Brien | 2001-2005 | TV Series | Herself |
| Live with Kelly and Michael | 2005 | TV Series | Herself |
| Before, During and 'After the Sunset' | 2005 | Video documentary | Herself, at the premiere |
| The Oprah Winfrey Show | 2005 | TV Series | Herself |
| 'Huff': Around the Edges | 2004 | TV Short documentary | Herself |
| Punk'd | 2003 | TV Series | Herself |
| ESPY Awards | 2003 | TV Special | Herself - Presenter |
| The 60th Annual Golden Globe Awards | 2003 | TV Special | Herself - Presenter: Actress in a Television Series Drama |
Archive Footage
| Title | Year | Status | Character |
| --- | --- | --- | --- |
| Entertainment Tonight | 2015 | TV Series | Herself |
| Gylne tider | 2010 | TV Series documentary | Donna Hayward |
| Saturday Night Live in the 2000s: Time and Again | 2010 | TV Special documentary | |
| La noche desesperada | 2007 | TV Movie | Herself |
| Canada A.M. | 2006 | TV Series | Barbara Amiel |
| Biography | 2004 | TV Series documentary | Herself |
| E! 101 Most Starlicious Makeovers | 2004 | TV Movie documentary | Herself |
| Twin Peaks/Cop Rock: Behind the Scenes | 1990 | TV Movie documentary | Donna Hayward |
Awards
Won Awards
| Year | Award | Ceremony | Nomination | Movie |
| --- | --- | --- | --- | --- |
| 1998 | NBR Award | National Board of Review, USA | Best Acting by an Ensemble | Happiness (1998) |
| 1997 | Jury Award | Ft. Lauderdale International Film Festival | Best Ensemble Cast | Afterglow (1997) |
Nominated Awards
| Year | Award | Ceremony | Nomination | Movie |
| --- | --- | --- | --- | --- |
| 2003 | Razzie Award | Razzie Awards | Worst Supporting Actress | Men in Black II (2002) |
| 2002 | Stinker Award | The Stinkers Bad Movie Awards | Worst Supporting Actress | Men in Black II (2002) |
| 2001 | Actor | Screen Actors Guild Awards | Outstanding Performance by an Ensemble in a Drama Series | The Practice (1997) |
| 2000 | OFTA Television Award | Online Film & Television Association | Best Supporting Actress in a Drama Series | The Practice (1997) |
| 2000 | Actor | Screen Actors Guild Awards | Outstanding Performance by an Ensemble in a Drama Series | The Practice (1997) |
| 1999 | Primetime Emmy | Primetime Emmy Awards | Outstanding Supporting Actress in a Drama Series | The Practice (1997) |
| 1999 | OFTA Television Award | Online Film & Television Association | Best Actress in a Drama Series | The Practice (1997) |
| 1999 | Actor | Screen Actors Guild Awards | Outstanding Performance by an Ensemble in a Drama Series | The Practice (1997) |
| 1994 | Independent Spirit Award | Independent Spirit Awards | Best Supporting Female | Equinox (1992) |
| 1992 | CableACE | CableACE Awards | Actress in a Dramatic Series | The Hidden Room (1991) |
| 1991 | Soap Opera Digest Award | Soap Opera Digest Awards | Outstanding Heroine: Prime Time | Twin Peaks (1990) |
Source:
IMDb
,
Wikipedia