Known for movies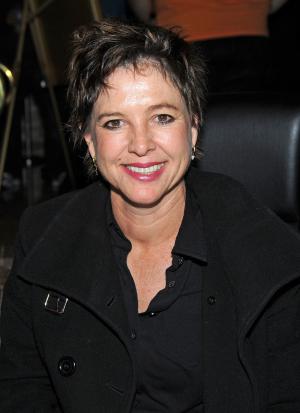 Who is Kristy McNichol?
Christina Ann McNichol was born on 11 September 1962, in Los Angeles, California, USA. She is a retired actress, comedian, singer and producer, best known for her role in several films during her youth. These included "Little Darlings" and "Only When I Laugh", in which she portrayed Polly. She also won two Emmy Awards for her performance in the show "Family", in which she played Letitia "Buddy" Lawrence.
The Net Worth of Kristy McNichol
As of early-2020, Kristy McNichol's net worth is estimated to be over $7 million, earned largely through a successful career in the entertainment industry.
While she amassed a good portion of her wealth there, she later moved on to other fields, though she remains active with charity work as a means to give back from all the success she had as an adolescent.
Early Life and Career Beginnings
Kristy is of Irish and Lebanese ancestry. She grew up in Los Angeles where her father worked primarily as a carpenter, and to help make ends meet, her mother took various odd jobs, working as an extra in films, as a secretary, saleswoman, and many others. Along with her brother, Jimmy McNichol, the two began a foray into the entertainment industry at a young age, with the support of their parents.
They first began appearing in commercials, and eventually got more offers to work on television.
One of her earliest appearances was as a guest in the series "Starsky & Hutch", a popular show of the 1970s following the titular police detectives working in South California. More opportunities came her way during the 1970s, as she appeared in several TV series including "The Love Boat", "Bionic Woman", and "American Style".
Rise to Fame
In 1974, McNichol got her first regular role in a television series when she was cast in "Apple's Way", portraying the titular Patricia Apple. However, the show was short-lived, as it only ran for two seasons before it was canceled by CBS due to low ratings. A few years later, she was cast in her most notable role in the series "Family" for which she won two Emmy Awards for Best Supporting Actress thanks to her strong performances.
The show ran for four years and told the story of a middle-class family and their day-to-day endeavors. The network's attempt at a more realistic show was successful, and many of the main cast members' careers elevated thanks to the series.
While working on the show, she performed with The Carpenters in a television Christmas special, and the siblings decided on pursuing this new interest in music. They released the album "Kristy and Jimmy McNichol", which contained the song "He's So Fine" which reached 70th spot on Billboard, and she collaborated once more with The Carpenters during the next holiday season.
By the end of "Family", she had established herself as one of the top teen stars, and constantly appeared in various talk show, and also participated as a guest celebrity in game shows.
Later Career
In 1978, Kristy was cast in the television movie "Summer of My German Soldier", which was based on the Bette Greene novel of the same name, and tells the story of a Jewish-American girl who befriends a German prisoner of war during World War II. The movie received acclaim, and helped her step into more mainstream film roles. She made her first appearance in "The End" in which she worked alongside Sally Field and Burt Reynolds.
In 1980, she was cast as the lead character in the film "Little Darlings", which had her work with Matt Dillon and Tatum O'Neal. While the reception of the film was somewhat mixed, many praised her performance. Later in the year, she was cast in "The Night Lights Went Out in Georgia' working alongside Mark Hamill and Dennis Quaid – she received a big payday in the film which was estimated to be in six figures, something that was unprecedented at the time. The following year, she won a Golden Globe Award for her work in "Only When I Laugh".
Final Roles Before Retirement
In 1982, McNichol was in the film "The Pirate Movie", but which was the first time that her performance received negative reviews, leading her to be nominated for a Golden Raspberry Award for Worst Actress. The film was reviewed poorly by many critics, though many viewers still liked it, and it eventually developed a cult following over the years. However, the damage was done, and it was noticed that she was feeling the pressure and stress of keeping up with her career during her teens.
She suffered an emotional breakdown while filming "Just the Way You Are", which led to the film being delayed for a year – she broke down due to the pressure, as well as the struggle she was under to hide her sexuality.
She took lesser film roles over the next decade, working on the television movie "Women of Valor" in 1986, and by the end of the decade appearing in "Two Moon Junction" and "You Can't Hurry Love". She then worked on the show "Empty Nest", a spin-off from "The Golden Girls", staying with the show until 1992. Some of the last projects she was in were "Invasion America" and "Extreme Ghostbusters", both of which were voice roles.
Personal Life
After a few years away from any acting work, Kristy issued a statement through her publicist that she had retired from acting. She decided to look more into her well-being and pursue her biggest role, which was her life. She began working as an acting teacher in Los Angeles at a private school. She also used much of her earnings to work with various charities.
In 2012, she revealed to the public that she is a lesbian, a widely speculated aspect of her life for most of her career. The announcement ended all rumors, as she also announced that she had been living with a long-term partner for over two decades. While she didn't initially intend on coming out to the public, she decided to encourage others who are struggling or being bullied because of their sexuality.
General Info
| | |
| --- | --- |
| Full Name | Kristy McNichol |
| Net Worth | $7 Million |
| Date Of Birth | September 11, 1962 |
| Height | 1.6 m |
| Profession | Actor, Singer |
| Nationality | American |
Family
| | |
| --- | --- |
| Parents | Jim McNichol, Carolyn McNichol Lucas |
| Siblings | Jimmy McNichol, Thomas McNichol, Jennifer Lucas |
| Partner | Martie Allen, Martie Allen |
Accomplishments
| | |
| --- | --- |
| Awards | Primetime Emmy Award for Outstanding Supporting Actress in a Drama Series, People's Choice Award for Favorite Young Motion Picture Actress |
| Nominations | Primetime Emmy Award for Outstanding Lead Actress in a Drama Series, Golden Globe Award for Best Performance by an Actress In A Television Series - Drama, Golden Globe Award for Best Supporting Actress – Motion Picture, People's Choice Award for Favorite Young Motion Picture Performer |
| Movies | Little Darlings, The Pirate Movie, White Dog, Two Moon Junction, The Night the Lights Went Out in Georgia, Just the Way You Are, Only When I Laugh, Summer of My German Soldier, Dream Lover, The Forgotten One, Women of Valor, Like Mom, Like Me, You Can't Hurry Love, Blinded by the Light, Love, Mary, ... |
| TV Shows | Invasion America, Empty Nest, Family, Apple's Way |
Social profile links
Facts
| # | Fact |
| --- | --- |
| 1 | Announced her retirement from acting in 2001. |
| 2 | Taught acting at a private school in Los Angeles. [2001] |
| 3 | Turned down the Brooke Shields role in Pretty Baby (1978), due to conflicts with Family (1976) producer Aaron Spelling. |
| 4 | Turned down the Jodie Foster role in Taxi Driver (1976). |
| 5 | Longtime friends with Elisabeth Brooks and Kari Michaelsen. |
| 6 | Dropped out of acting because she was sick and tired of acting, wanted to have an average life, and one thing she pursued was going to school to learn how to style hair. |
| 7 | Ranked #49 in VH1's list of the "100 Greatest Kid Stars" |
| 8 | Her maternal grandfather was of Lebanese descent. Her other ancestry includes Scottish, Walloon-Belgian, German, and English. |
| 9 | McNichol's role in the ABC Afterschool Specials (1972), ABC Afterschool Specials: The Pinballs (1977), was to advertise and promote the Halter Top fashions. She wore her personally designed halter tops on the show. |
| 10 | Younger sister of Jimmy McNichol. |
| 11 | Was considered for a role in The Bad News Bears (1976), but lost it to Academy Award winner Tatum O'Neal. |
Pictures
Movies
Actress
| Title | Year | Status | Character |
| --- | --- | --- | --- |
| Only When I Laugh | 1981 | | Polly Hines |
| The Night the Lights Went Out in Georgia | 1981 | | Amanda Child |
| Blinded by the Light | 1980 | TV Movie | Janet Bowers |
| Family | 1976-1980 | TV Series | Letitia 'Buddy' Lawrence |
| Little Darlings | 1980 | | Angel |
| My Old Man | 1979 | TV Movie | Jo Butler |
| Summer of My German Soldier | 1978 | TV Movie | Patty Bergen |
| Like Mom, Like Me | 1978 | TV Movie | Jennifer Gruen |
| The End | 1978 | | Julie Lawson |
| Starsky and Hutch | 1976-1978 | TV Series | Joey Carston / Molly Edwards / Meg |
| ABC Afterschool Specials | 1975-1977 | TV Series | Carlie Higgins / Nina Beckwith / Jenna McPhail |
| The Love Boat | 1977 | TV Series | Kelly Rixie |
| Black Sunday | 1977 | scenes deleted | |
| The Love Boat II | 1977 | TV Movie | Linda Morley |
| The Bionic Woman | 1976 | TV Series | Amanda Cory |
| Sara | 1976 | TV Series | |
| Apple's Way | 1974-1975 | TV Series | Patricia Apple / Rachel |
| Run, Joe, Run | 1974 | TV Series | Judy Barnes |
| Love, American Style | 1973 | TV Series | Steffi (segment "Love and the Unsteady Steady") |
| Call to Action to Mayor Bloomberg: Sodas & Soap Operas | 2012 | Short | Kristy McNichol |
| Invasion America | 1998 | TV Series | Angie Romar |
| Extreme Ghostbusters | 1997 | TV Series | Girl in Sub |
| Empty Nest | 1988-1995 | TV Series | Barbara Weston |
| Mother of the Bride | 1993 | TV Movie | Mary |
| The Golden Girls | 1991-1992 | TV Series | Barbara Weston |
| Baby of the Bride | 1991 | TV Movie | Mary |
| Children of the Bride | 1990 | TV Movie | Mary |
| The Forgotten One | 1989 | | Barbara Stupple |
| Two Moon Junction | 1988 | | Patti Jean |
| Murder, She Wrote | 1988 | TV Series | Jill Morton |
| You Can't Hurry Love | 1988 | | Rhonda |
| Women of Valor | 1986 | TV Movie | T.J. Nolan |
| Dream Lover | 1986 | | Kathy Gardner |
| Love, Mary | 1985 | TV Movie | Mary Groda-Lewis |
| Just the Way You Are | 1984 | | Susan Berlanger |
| The Pirate Movie | 1982 | | Mabel Stanley |
| White Dog | 1982 | | Julie Sawyer |
| Aladdin and the Magic Lamp | 1982 | | The Princess (English version, voice) |
Soundtrack
| Title | Year | Status | Character |
| --- | --- | --- | --- |
| The Pirate Movie | 1982 | performer: "First Love", "Pumpin And Blowin", "Hold On" | |
| Only When I Laugh | 1981 | performer: "Heart", "I Guess I'll Have to Change My Plan" uncredited | |
| The Night the Lights Went Out in Georgia | 1981 | performer: "I Need You Strong for Me", "Baby Bye Bye", "Life Is Like a Mountain Railway", "Hangin' Up the Gun" | |
Producer
| Title | Year | Status | Character |
| --- | --- | --- | --- |
| Mother of the Bride | 1993 | TV Movie co-executive producer | |
Self
| Title | Year | Status | Character |
| --- | --- | --- | --- |
| Entertainment Tonight | 2014 | TV Series | Herself - The Love Boat |
| Planet View | 2013 | Documentary | Herself - Host |
| Biography | 2007 | TV Series documentary | Herself |
| The Fifth Annual Genesis Awards | 1991 | TV Movie documentary | Herself |
| The 47th Annual Golden Globe Awards | 1990 | TV Special | Herself - Presenter: Best Actress & Best Actor in a TV-Series - Comedy / Musical |
| Candid Camera: First 40 Years | 1987 | TV Movie | Herself |
| Miss Universe Pageant | 1986 | TV Special documentary | Herself - Judge |
| The 43rd Annual Golden Globe Awards | 1986 | TV Special | Herself - Presenter: Best Actress & Best Actor in a Supporting Role in a Series, Mini-Series or Motion Picture Made for TV |
| The 55th Annual Academy Awards | 1983 | TV Special | Herself - Co-Presenter: Best Live Action Short Film & Best Animated Short Film |
| The 54th Annual Academy Awards | 1982 | TV Special documentary | Herself - Presenter: Best Sound Mixing |
| I Love Liberty | 1982 | TV Special | Herself |
| The 39th Annual Golden Globe Awards | 1982 | TV Special documentary | Herself |
| The 52nd Annual Academy Awards | 1980 | TV Special | Herself - Co-Presenter: Best Costume Design |
| Today | 1980 | TV Series | Herself - Guest |
| The Mike Douglas Show | 1977-1980 | TV Series | Herself - Co-Host / Herself - Guest / Herself - Actress |
| The 6th People's Choice Awards | 1980 | TV Special | Herself - Winner: Favourite Young Actor / Actress |
| Battle of the Network Stars VII | 1979 | TV Special | Herself - ABC Team |
| The 31st Annual Primetime Emmy Awards | 1979 | TV Special | Herself - Winner: Outstanding Supporting Actress in a Drama Series |
| The 36th Annual Golden Globes Awards | 1979 | TV Special | Herself - Nominee: Best Actress in a TV-Series- Drama & Presenter: Best Actor in a Supporting Role in a TV-Series |
| The 6th Annual American Music Awards | 1979 | TV Special | Herself |
| The Carpenters: A Christmas Portrait | 1978 | TV Special | Herself |
| Danny Thomas: Young & Foolish | 1978 | TV Movie | Herself |
| Live Wednesday | 1978 | TV Series | Herself |
| The 30th Annual Primetime Emmy Awards | 1978 | TV Special | Herself - Nominated: Outstanding Continuing Performance by a Supporting Actress in a Drama Series & Presenter: Outstanding Children's Special |
| Dinah! | 1978 | TV Series | Herself - Guest |
| ABC's Silver Anniversary Celebration | 1978 | TV Special | Herself |
| The Merv Griffin Show | 1977 | TV Series | Herself - Guest |
| The Carpenters at Christmas | 1977 | TV Special | Herself |
| Circus of the Stars #2 | 1977 | TV Special | Herself - Performer |
| Disco Fever: 'Saturday Night Fever' Premiere Party | 1977 | TV Movie | Herself |
| Celebrity Challenge of the Sexes 2 | 1977 | TV Movie | Herself |
| Battle of the Network Stars III | 1977 | TV Special | Herself - ABC Team |
| Donny and Marie | 1977 | TV Series | Herself |
| The 29th Annual Primetime Emmy Awards | 1977 | TV Special | Herself - Winner: Outstanding Supporting Actress in a Drama Series |
| The Magic of ABC | 1977 | TV Special | Herself - Guest |
| US Against the World | 1977 | TV Movie | Herself |
| The Hollywood Squares | 1977 | TV Series | Herself - Guest Appearance |
| Celebrity Challenge of the Sexes | 1977 | TV Movie | Herself |
| Battle of the Network Stars II | 1977 | TV Special | Herself - ABC Team |
| Sha Na Na | 1977 | TV Series | Herself |
Archive Footage
| Title | Year | Status | Character |
| --- | --- | --- | --- |
| Entertainment Tonight | 2014 | TV Series | Herself - The Love Boat |
| 100 Greatest Teen Stars | 2006 | TV Mini-Series | Herself |
| Cinema mil | 2005 | TV Series | Julie Sawyer |
| Retrosexual: The 80's | 2004 | TV Mini-Series documentary | |
| Biography | 2001 | TV Series documentary | Kelly Rixie |
Awards
Won Awards
| Year | Award | Ceremony | Nomination | Movie |
| --- | --- | --- | --- | --- |
| 1989 | Razzie Award | Razzie Awards | Worst Supporting Actress | Two Moon Junction (1988) |
| 1982 | Young Artist Award | Young Artist Awards | Best Young Motion Picture Actress | Only When I Laugh (1981) |
| 1980 | Bravo Otto Germany | Bravo Otto | Best Actress (Schauspielerin) | |
| 1980 | People's Choice Award | People's Choice Awards, USA | Favorite Young Motion Picture Actress | |
| 1979 | Primetime Emmy | Primetime Emmy Awards | Outstanding Supporting Actress in a Drama Series | Family (1976) |
| 1977 | Primetime Emmy | Primetime Emmy Awards | Outstanding Continuing Performance by a Supporting Actress in a Drama Series | Family (1976) |
Nominated Awards
| Year | Award | Ceremony | Nomination | Movie |
| --- | --- | --- | --- | --- |
| 1983 | Razzie Award | Razzie Awards | Worst Actress | The Pirate Movie (1982) |
| 1982 | Golden Globe | Golden Globes, USA | Best Actress in a Supporting Role - Motion Picture | Only When I Laugh (1981) |
| 1981 | Young Artist Award | Young Artist Awards | Best Young Actress - TV Special | My Old Man (1979) |
| 1981 | Young Artist Award | Young Artist Awards | Best Young Actress in a Major Motion Picture | Little Darlings (1980) |
| 1980 | Primetime Emmy | Primetime Emmy Awards | Outstanding Lead Actress in a Drama Series | Family (1976) |
| 1980 | Young Artist Award | Young Artist Awards | Best Juvenile Actress in a TV Series or Special | Family (1976) |
| 1979 | Golden Globe | Golden Globes, USA | Best Actress in a Television Series - Drama | Family (1976) |
| 1978 | Primetime Emmy | Primetime Emmy Awards | Outstanding Continuing Performance by a Supporting Actress in a Drama Series | Family (1976) |
2nd Place Awards
| Year | Award | Ceremony | Nomination | Movie |
| --- | --- | --- | --- | --- |
| 1981 | Bravo Otto Germany | Bravo Otto | Best Actress (Schauspielerin) | |
| 1979 | Bravo Otto Germany | Bravo Otto | Best Female TV Star (TV-Star w) | |
Source:
IMDb
,
Wikipedia