• The Bateman family is known for introducing two successful role players, Jason and Justine, and a producer, Kent.
• Justine was born in 1966 in Rye City, New York State and is the older sister of Jason Bateman.
• Justine starred in the hit sitcom "Family Ties" at the age of 16 and won several awards.
• Justine has pursued a career in production, held an aviation license and written a book entitled "Fame".
• Justine has a net worth estimated at $5 million as of early 2020.

Known for movies
Short Info
| | |
| --- | --- |
| Net Worth | $5 million |
| Date Of Birth | February 19, 1966 |
| Spouse | Mark Fluent |
| Fact | In the mid/early 1990s Justine was sometimes a camp counselor for the YMCA in the LA valley area. |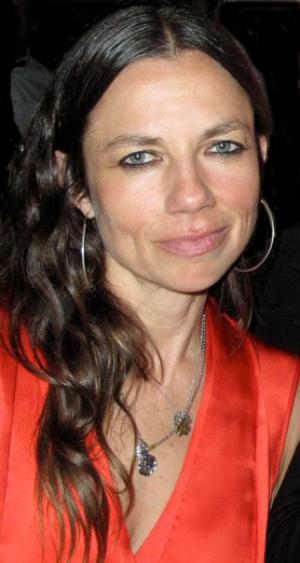 The Bateman family is a familiar name around Hollywood, known for introducing two of the finest role players, and a remarkable producer. Kent Bateman is an American producer who fathered both Jason and Justine Bateman. Although Jason is perhaps the best known of Kent's children for his role in "Horrible Bosses", his older sister Justine has also made her mark on the film industry, and has won several awards, and been nominated for others. Many might remember Justine, but what has happened to the young actress?
Read on as we discuss the life of Justine Bateman, who is forever immortalized as 'Mallory Keaton' in "Family Ties".
Early Life and Family
Justine Tanya Bateman was born in Rye City, New York State USA, on 19 of February 1966. She is the elder child of Bruce Kent Bateman and Victoria Elizabeth Bateman, and the older sister of Jason Bateman. Her mother was a former flight attendant with Pan American Airways, originally from the UK and is of British descent.
Her father worked as an acting coach, director and film producer.
Not much is known about her early life, except that she completed her high school education in California, and at the age of sixteen Justine starred in the hit sitcom "Family Ties" while still attending high school.
Educational Background
Justine attended the Chaft Charter High School in Woodlands, California, from where she matriculated in the class of '84. By that time she had already signed a contract with Paramount Studios for the "Family Ties" sitcom, but due to restrictions in the contract wasn't permitted to attend college. In 2016, at the age of 50, Justine enrolled into the University of California, Los Angeles, and now holds a degree in Computer Science and Digital Media Management.
Career
Justine's career began at the age of 16 with the role of Mallory Keaton in the '80s hit sitcom "Family Ties", in which she starred alongside the legendary Micheal J. Fox and Meridith Baxter. The series aired from 1982 until its finale in 1989, with Justine appearing in 176 episodes, and was rewarded with the Young Artist Award for Best Young Actress in a Comedy Series, and also received a Golden Globe nomination for Best Supporting Actress in a series.
Following her success in her first role, Justine appeared in other TV shows and starred in several major films up until 2000 and 2001 when she took a break from the silver screen.
Among her more iconic roles during this period, she starred alongside Liam Neeson in the 1988 film "Satisfaction", and in 1990 in the films "The Closer" and "The Fatal Image", and in many more titles leading up to 2000.
Between 2000 and 2001 she left the filming industry to start her own design house, Justine Bateman Design that produced knitted couture and everyday fashion. Then in 2002, she made her re-appearance on the silver screen in an episode of "Ozzy and Drix". In 2003 she starred in the series "Out of Order", and received a Satellite Award as Best Supporting Actress in a series for her role as 'Annie'.
In the following year she starred in the film "Humor Me" and appeared in three episodes of "Still Standing. Her acting career carried on from there, to include numerous roles – some of her more iconic appearances include episodes of "Desperate Housewives" and "Californication".
Apart from a successful acting career, Justine has also followed her father's footsteps, and began pursuing a career in production and consulting, establishing her own firm 'Section 5'.
She's also written a book that discusses the social need for stardom, entitled "Fame", and  wrote an episode for "The Wizards of Waverly Place".
Hobbies, Favorite Things and Interesting Facts
Justine's favourites include the colours pink and blue, Chinese food, and location is Los Angeles. Justine is admired by fans for being a handy knitter and is renowned for her designs.
She is also an activist for net neutrality (by internet providers) and supports this cause openly. She is also a nifty pilot with an aviation license that permits her to fly small, single-engine aeroplanes, and is a skilled scuba-diver.
While on the set of "Family Ties" Justine had suffered from anorexia and Bulimia but has overcome these difficulties.
Relationships
Justine has been known for having a number of relationships. In 1987, she dated Scott McGinnis, and later had a romantic engagement with Leif Garret, but the relationship ended in 1993. In 2001 Justine married Mark Fluent who is still her spouse, and the father of their two children, son Duke Kenneth and daughter Gianetta Fluent.
Physical Characteristics
Date of Birth: 19 February 1966
Hair Color: Brown
Eye Color: Blue
Height: 5ft 6ins (1.68m)
Weight: 126lbs (53kgs)
Dress Size: 4 (US)
Body Measurements: 34-27-34 inches
Shoe Size: Unknown
Bra Size: 34B
Star Sign: Pisces
Nationality: American
Ethnicity: Caucasian
Net Worth
From a long list of professions, although mostly contributed to by her career in acting, Justine Bateman has accumulated a fortune, her net worth estimated at $5 million, as of early 2020.
General Info
| | |
| --- | --- |
| Full Name | Justine Bateman |
| Net Worth | $5 million |
| Date Of Birth | February 19, 1966 |
| Height | 1.68 m |
| Profession | Screenwriter, Television producer, Actor |
| Education | William Howard Taft Charter High School |
| Nationality | American |
Family
| | |
| --- | --- |
| Spouse | Mark Fluent |
| Children | Gianetta Fluent, Duke Kenneth Fluent |
| Parents | Victoria Elizabeth Bateman, Kent Bateman |
| Siblings | Jason Bateman |
Accomplishments
| | |
| --- | --- |
| Awards | TV Land Fan Favorite Award, Satellite Award for Best Supporting Actress – Series, Miniseries or Television Film |
| Nominations | Primetime Emmy Award for Outstanding Supporting Actress in a Comedy Series, Golden Globe Award for Best Supporting Actress in a Series, Miniseries, or Motion Picture Made for Television, TV Land Favorite Teen Dream for Female Award |
| Movies | Satisfaction, The TV Set, In the Eyes of a Stranger, The Night We Never Met, The Fatal Image, Hollywood Mom's Mystery, Primary Motive, God's Lonely Man, Terror in the Night, Highball, Kiss & Tell, Deep Dark Canyon, Men Behaving Badly, Mickey's 60th Birthday, Trailer for a Remake of Gore Vidal's Cali... |
| TV Shows | Men Behaving Badly, One to Grow On, Family Ties, Out of Order, Easy to Assemble |
Social profile links
Quotes
| # | Quote |
| --- | --- |
| 1 | TV as we knew it is absolutely dead. There are still shows in production, still ad buys being made, but the numbers these shows get are a small fraction of the ratings these same type of shows used to command. The amount of TV shows produced annually decreases every year. The amount of people employed by TV shows is far less than it used to be. All these decreases are steady from year to year. Traditional TV is not "in a slump," it has been steadily declining. (2010) |
| 2 | I like to go dancing, have a few beers. I like being alone, too. I have days where it's 'God, get me a shot of tequila.' |
| 3 | I'm going to be in another city when my kids are teenagers. I'll be like, 'Give me a call when you're done with all that.' |
| 4 | When I got 'Family Ties', I wasn't even thinking about being an actress. I thought I might become a window dresser. |
| 5 | They couldn't wait to get me out. My dad found my place, my mom helped me pack, and my brother was making architectural plans for my bedroom. It was just what you do at 18. |
Facts
| # | Fact |
| --- | --- |
| 1 | Her father, who is American-born, has English, Scottish, Swiss-German, Swedish, and Danish ancestry. Her mother is British, from Shrewsbury, Shropshire. |
| 2 | Was romantically involved with Leif Garrett in 1988. |
| 3 | Her acting mentor is Meredith Baxter. |
| 4 | Gave birth to her 2nd child at age 37, a daughter named Gianetta Fluent in January 2004. Child's father is her husband, Mark Fluent. |
| 5 | Gave birth to her 1st child at age 36, a son named Duke Kenneth Fluent on June 18, 2002. Child's father is her husband, Mark Fluent. |
| 6 | Attended class at the studio of Hollywood yoga guru Bikram Choudhury, and can be seen on pages 166 and 167 of the first edition (1978) of his how-to book. |
| 7 | Currently playing "Lynn Barstow" on the drama Men in Trees (2006). [February 2007] |
| 8 | Has left acting and in 2000 started her own design firm in L.A. She now has both a couture and a ready-to-wear line. |
| 9 | Aunt of Francesca (b. 2006) and Maple (b. 2012) via brother Jason Bateman. |
| 10 | Was listed in Vh1's 100 Greatest Teen Stars. |
| 11 | She currently runs a production and consulting company, SECTION 5. |
| 12 | Was considered for the role of Emmeline in The Blue Lagoon (1980) that later went to Brooke Shields. |
| 13 | Is an avid knitter. |
| 14 | Attended William Howard Taft High School in Woodland Hills, California. |
| 15 | Sister-in-law of actress Amanda Anka. |
| 16 | In the mid/early 1990s Justine was sometimes a camp counselor for the YMCA in the LA valley area. |
| 17 | Was originally considered for the role of Veronica in the cult classic film Heathers (1988). |
| 18 | Daughter of Kent Bateman and older sister of Jason Bateman. |
| 19 | Suffered from anorexia and bulimia for 10 years, during her Family Ties (1982) days; completed a 12 step program and turned to Christianity as ways to beat the diseases; is now recovering. |
Pictures
Movies
Actress
| Title | Year | Status | Character |
| --- | --- | --- | --- |
| How to Apply for a Sexual Position | 2017 | Short post-production | Director Slidan |
| PUSH | 2017 | Short pre-production | The Woman |
| Customer Service | 2015 | Short | Rebekah |
| Deep Dark Canyon | 2013 | | Cheryl Cavanaugh |
| Modern Family | 2013 | TV Series | Angela |
| A Little Something on the Side | 2012 | Short | Cordelia |
| Desperate Housewives | 2008-2012 | TV Series | Ellie Leonard |
| Easy to Assemble | 2008-2012 | TV Series | Justine / Justine Bateman |
| Criminal Minds: Suspect Behavior | 2011 | TV Series | Margaret Mckenna |
| Level 26: Dark Prophecy | 2010 | | Hilda |
| Private Practice | 2010 | TV Series | Sydney Harris |
| Project: Rant | 2009 | TV Series 2009-2011 | |
| Psych | 2009 | TV Series | Victoria |
| Californication | 2008 | TV Series | Mrs. Patterson |
| Men in Trees | 2006-2007 | TV Series | Lynn Barstow |
| Hybrid | 2007 | TV Movie | Andrea |
| Untitled Patricia Heaton Project | 2006 | TV Movie | Cindy |
| To Have and to Hold | 2006/I | TV Movie | Meg Davidson |
| The TV Set | 2006 | | Natalie Klein |
| Arrested Development | 2006 | TV Series | Nellie |
| The Show with A.J. Calloway | 2005 | TV Movie | Michelle |
| Still Standing | 2004-2005 | TV Series | Terry |
| Needlework Pictures Presents Francesco Vezzoli in Gore Vidal's 'Caligula' | 2005 | Short | Attia, Imperial Courtesan (uncredited) |
| The Hollywood Mom's Mystery | 2004 | TV Movie | Lucy Freers |
| Humor Me | 2004 | TV Movie | Paula |
| Out of Order | 2003 | TV Mini-Series | Annie |
| Ozzy & Drix | 2002 | TV Series | Rota |
| Say You'll Be Mine | 1999 | | Chelsea |
| Rugrats | 1999 | TV Series | Art Patron |
| Highball | 1997 | | Sandy |
| Kiss & Tell | 1997 | | Molly McMannis |
| Men Behaving Badly | 1996-1997 | TV Series | Sarah Stretten |
| Lois & Clark: The New Adventures of Superman | 1996 | TV Series | Zara / Sarah |
| God's Lonely Man | 1996 | | Meradith |
| The Acting Thing | 1996 | Short | |
| A Bucket of Blood | 1995 | TV Movie | Carla |
| Another Woman | 1994 | TV Movie | Lisa Temple |
| Terror in the Night | 1994 | TV Movie | Robin |
| The Night We Never Met | 1993 | | Janet Beehan |
| Beware of Dog | 1993 | Short | Linda Irving |
| Deadbolt | 1992 | TV Movie | Marty Hiller |
| Primary Motive | 1992 | | Darcy Link |
| In the Eyes of a Stranger | 1992 | TV Movie | Lynn Carlson |
| How Can I Tell If I'm Really in Love | 1992 | Video short | Justine |
| The Fatal Image | 1990 | TV Movie | Megan Brennan |
| The Closer | 1990 | | Jessica Grant |
| Family Ties | 1982-1989 | TV Series | Mallory Keaton |
| Mickey's 60th Birthday | 1988 | TV Movie | Mallory Keaton |
| Satisfaction | 1988 | | Jennie Lee |
| Can You Feel Me Dancing? | 1986 | TV Movie | Karin Nichols |
| Family Ties Vacation | 1985 | TV Movie | Mallory Keaton |
| Right to Kill? | 1985 | TV Movie | Deborah Jahnke |
| ABC Afterschool Specials | 1985 | TV Series | Sara White |
| Glitter | 1984 | TV Series | |
| Tales from the Darkside | 1984 | TV Series | Susan 'Pookie' Anderson |
| It's Your Move | 1984 | TV Series | Debbie |
Producer
| Title | Year | Status | Character |
| --- | --- | --- | --- |
| Five Minutes | 2017 | Short producer post-production | |
| PUSH | 2017 | Short producer pre-production | |
| Easy to Assemble | 2011 | TV Series producer - 18 episodes | |
| Z | 2011/II | Short producer | |
Writer
| Title | Year | Status | Character |
| --- | --- | --- | --- |
| Five Minutes | 2017 | Short post-production | |
| PUSH | 2017 | Short pre-production | |
| Wizards of Waverly Place | 2008 | TV Series written by - 1 episode | |
Director
| Title | Year | Status | Character |
| --- | --- | --- | --- |
| Five Minutes | 2017 | Short post-production | |
| PUSH | 2017 | Short pre-production | |
| Speechless | 2008 | TV Movie documentary | |
Self
| Title | Year | Status | Character |
| --- | --- | --- | --- |
| Entertainment Tonight | 2015 | TV Series | Herself |
| Today | 2008-2015 | TV Series | Herself / Herself - Guest |
| Pencils Down! The 100 Days of the Writers Guild Strike | 2014 | Documentary | Herself |
| Easy to Assemble | 2008-2011 | TV Series | Herself |
| The 9th Annual TV Land Awards | 2011 | TV Special | Herself |
| Spärhusen Plays The Egyptian | 2010 | Short | Herself |
| Kevin Pollak's Chat Show | 2010 | TV Series | Herself |
| Celebrity Ghost Stories | 2009 | TV Series documentary | Herself |
| The 2009 Independent Spirit Awards | 2009 | TV Special | Herself |
| Speechless | 2008 | TV Movie documentary | Herself |
| Illeanarama | 2005 | TV Series | Herself |
| Special Thanks to Roy London | 2005 | Documentary | Herself |
| The Late Late Show with Craig Kilborn | 2003 | TV Series | Herself |
| The View | 2002 | TV Series | Herself |
| The Rosie O'Donnell Show | 1997 | TV Series | Herself |
| Late Night with Conan O'Brien | 1997 | TV Series | Herself |
| Late Show with David Letterman | 1997 | TV Series | Herself |
| A Century of Women | 1994 | TV Mini-Series documentary | Elizabeth |
| The First Annual Comedy Hall of Fame | 1993 | TV Special | Herself |
| The Wild West | 1993 | TV Mini-Series documentary | |
| One on One with John Tesh | 1991 | TV Series | Herself |
| The Howard Stern Show | 1990 | TV Series | Herself |
| Commitment to Life IV: Los Angeles AIDS Project Benefit | 1990 | TV Movie | Herself |
| Miles Turns 21 | 1990 | TV Movie documentary | Herself |
| The Arsenio Hall Show | 1989-1990 | TV Series | Herself |
| The Jim Henson Hour | 1989 | TV Series | Herself |
| AFI Life Achievement Award: A Tribute to Gregory Peck | 1989 | TV Special | Herself (uncredited) |
| The 6th Annual American Cinema Awards | 1989 | TV Special | Herself |
| Offshore Television | 1988 | TV Series | Herself |
| The 1988 MTV Video Music Awards | 1988 | TV Special | Herself - presenter |
| The 14th Annual People's Choice Awards | 1988 | TV Special documentary | Herself - Co-Presenter: Favourite Young Television Performer |
| Saturday Night Live | 1988 | TV Series | Herself - Host / Various |
| Comic Relief '87 | 1987 | TV Special | Herself |
| The Wil Shriner Show | 1987 | TV Series | Herself |
| The 39th Annual Primetime Emmy Awards | 1987 | TV Special | Herself - Nominee & Presenter |
| The 44th Annual Golden Globe Awards | 1987 | TV Special | Herself - Nominee: Best Actress in a Supporting Role in a Series, Mini-Series or Motion Picture Made for TV |
| The 1986 Jewish National Funds Annual Tree of Life Awards | 1986 | TV Special | Herself |
| The 38th Annual Primetime Emmy Awards | 1986 | TV Special | Herself - Nominee |
| Captain Eo Grand Opening | 1986 | TV Movie | Herself |
| The Merv Griffin Show | 1986 | TV Series | Herself - Actress |
| Hour Magazine | 1985 | TV Series | Herself |
| One to Grow On | 1982 | TV Series short | Herself |
Archive Footage
| Title | Year | Status | Character |
| --- | --- | --- | --- |
| Entertainment Tonight | 2015 | TV Series | Herself |
| 100 Greatest Teen Stars | 2007 | TV Mini-Series | Teen Star nº 59 |
| Retrosexual: The 80's | 2004 | TV Mini-Series documentary | |
| The Dick Cavett Show | 1986 | TV Series | Mallory Keaton |
Awards
Won Awards
| Year | Award | Ceremony | Nomination | Movie |
| --- | --- | --- | --- | --- |
| 2010 | Streamy Award | The Streamy Awards | Best Ensemble Cast in a Web Series | Easy to Assemble (2008) |
| 2004 | Golden Satellite Award | Satellite Awards | Best Actress in a Supporting Role in a Miniseries or a Motion Picture Made for Television | Out of Order (2003) |
| 1985 | Young Artist Award | Young Artist Awards | Best Young Actress in a Television Comedy Series | Family Ties (1982) |
Nominated Awards
| Year | Award | Ceremony | Nomination | Movie |
| --- | --- | --- | --- | --- |
| 2010 | Streamy Award | The Streamy Awards | Best Female Actor in a Comedy Web Series | Easy to Assemble (2008) |
| 2004 | TV Land Award | TV Land Awards | Favorite Teen Dream - Female | Family Ties (1982) |
| 1987 | Golden Globe | Golden Globes, USA | Best Performance by an Actress in a Supporting Role in a Series, Miniseries or Motion Picture Made for Television | Family Ties (1982) |
| 1987 | Primetime Emmy | Primetime Emmy Awards | Outstanding Supporting Actress in a Comedy Series | Family Ties (1982) |
| 1986 | Primetime Emmy | Primetime Emmy Awards | Outstanding Supporting Actress in a Comedy Series | Family Ties (1982) |
| 1984 | Young Artist Award | Young Artist Awards | Best Young Actress in a Comedy Series | Family Ties (1982) |
Source:
IMDb
,
Wikipedia