• Ernest Lee Thomas is an actor born in Gary, Indiana in 1949, best known for his lead role in the comedy series "What's Happening"
• He was born with amblyopia, or the lazy eye disorder
• He studied at the Indiana State University, then the American Academy of Dramatic Arts and embarked on his acting career
• His notable roles include Mr. Omar in "Everybody Hates Chris", Royce Henderson in "Paroled", and Olympus in "The Gods"
• As of September 2020, his net worth is estimated at over $500,000

Known for movies
Short Info
| | |
| --- | --- |
| Date Of Birth | March 26, 1949 |
| Fact | Is a member of Kappa Alpha Psi Fraternity, Incorporated. |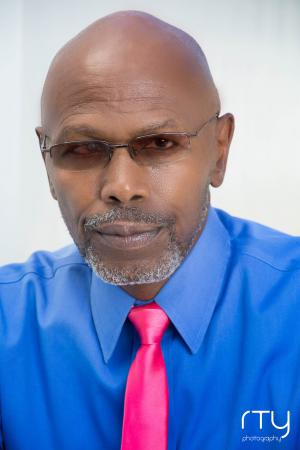 Who is Ernest Lee Thomas?
Ernest Lee Thomas was born in Gary, Indiana USA, on 26 March 1949 – his zodiac sign is Aries and he holds American nationality. He is an actor who is perhaps best known for his portrayal of the lead character Roger 'Raj' Thomas in the comedy series "What's Happening", which also starred Haywood Nelson and Danielle Spencer, and is about three young black boys who are learning about things such as gambling, love and friends, as they are growing up. The series aired from 1976 to 1979. and won a single award while it was nominated for three others.
What happened to his eye?
Ernest was born with amblyopia, also known as the lazy eye disorder, which is a condition in which the brain prefers to 'listen to' one eye over the other, and which leads to the person having poor vision in one eye.
Early life and education
Ernest was raised an only child in Gary by his father who was a teacher at a local high school, and his mother who was a housewife. He became interested in acting while attending high school, and was a member of the school's drama club, however, his parents urged him to work on his education. Ernest was also interested in sports as he played soccer and basketball. He matriculated in 1967, and then enrolled at the Indiana State University, from which he graduated with a Bachelor of Science degree in sociology and psychology in 1971.
After deciding to focus on his acting career, Ernest enrolled at the American Academy of Dramatic Arts in New York, becoming their Alumnus in 1974.
Roles in TV series
Ernest has appeared in roughly 60 movies and TV series, and we are about to mention a few of his most notable performances in this article.
Ernest made his debut TV series appearance in 1975, when cast to star as Ronnie Walker in the episode "George Won't Talk" of the comedy "The Jeffersons", which starred Isabel Sanford, Sherman Hemsley and Maria Gibbs, and is about an African-American family that moves into a luxury apartment and starts making new friends – the series was a huge hit winning six awards while it was nominated for 31 others including eight Golden Globes.
Ernest went on to appear in single episodes of many series, such as the crime mystery drama "Baretta" in 1976, the biographical history mini-series "Roots" in 1977, and the comedy "The Righteous Apples" in 1980. In 1990, he was invited to appear in two episodes of the crime mystery "In the Heat of the Night", but ended up not being credited with the appearances. In 1996, he guest starred as Waiter in the episode "Clothes Call" of the comedy "The Parent 'Hood".
A few of Ernest's following appearances were in single episodes of the romantic comedy drama "Martin" in 1996, the episode "Man Trouble" of the drama "Soul Food" as well as two episodes of the comedy "The Steve Harvey Show" both in 2000.
The year 2004 saw him appear in an episode of the family comedy series "All About the Andersons", while he also guest starred in the episode "Practice What You Preach" of the comedy family drama series "Just Jordan".
Ernest gained recognition in 2005 after he portrayed Mr. Omar in 34 episodes of the critically acclaimed comedy drama "Everybody Hates Chris", which starred Terry Crews, Tichina Arnold and Tequan Richmond, and is about an African-American teen living in a dysfunctional family – the series won seven awards and was nominated for 51 others, including a Golden Globe. The year 2009 saw Ernest guest star as Principal Andrews in two episodes of the comedy mini-series "Yo Teach…!", and his next role came in 2014, when he was invited to star as Olivier in the episode "Anonymous" of the eponymous drama.
He became quite active again in 2016 when he appeared in both the crime drama "Presence" and the comedy "In the Cut", and in 2017 he guest starred in single episodes of two comedies – "Workaholics" and "Veep".
Three of Ernest's most recent roles in TV series have been in an episode of the talk show "Mandell & Friends" in 2017, the pilot episode of the drama "The Chosen Ones" in 2018, and a single episode of the talk show "The Mike & Donny Show: Being Black in Hollywood" in 2020.
Roles in movies
Ernest made his debut film appearance in 1977, when cast to portray John in the crime comedy film "A Piece of the Action", which starred Bill Cosby, Sidney Poitier and James Earl Jones, and is about Dave Anderson and Manny Durrell who are thieves, and are now being investigated by a retired detective.
Nine years later in 1986, Ernest played Roger 'Raj' Thomas in the comedy "That's My Mama Now!", and a few of his following notable performances in movies were in the biographical history drama "Malcolm X" in 1992, the horror thriller "Kiss and Be Killed" in 1993, and the comedy "Dickie Roberts: Former Child Star" in 2003.
The year 2007 saw him play the supporting character Royce Henderson in the thriller "Paroled", written and directed by Sal Martino, and which starred Tate Allyn, Candy Ann Brow and Spider Loc – the story follows a felon who has been put on parole, and now has to live with a strange old couple who are set to destroy him.
Ernest played Yo Teach Principal in the comedy drama "Funny People" which starred Adam Sandler and Seth Rogen in 2009, and three years later he made an uncredited appearance in the horror thriller "The Lords of Salem". A few of his following roles were in the 2013 short action crime film "Ms. 3pm" in which he voiced Roger Omar, the short "The Great Central Valley Taco Tour" written and directed by Alain Matz in 2014, and the action adventure comedy "Mega Shark vs. Kolossus" in 2015, which has received mostly poor reviews.
In 2016, Ernest starred in the short horror science fiction movie "Earworm" written and directed by Tara Price, and was for this performance was nominated for an award for Best Actor at Sanford International Film Festival.
He went on to portray Olympus in the romantic action thriller "The Gods" in 2017, and three of his most recent roles in movies have been in the drama "Loved to Death" and the action comedy "79 Parts: Director's Cut" both in 2019, and the romantic action thriller "The Gods 2" in 2020.
Ernest has recently finished shooting for the upcoming drama "Two Wolves", and has also just recently been cast to appear in five other upcoming movies, some of which are the dramas "The Truth" and "Chocolate City 3: Live Tour", and the musical "The Gospel Truth".
Love life and wife
Ernest is very secretive when it comes to his love life, and although he has occasionally made jokes about having a love child, he doesn't have any children.
He has been engaged several times, but the women usually left him while he sometimes left them – it's rumored that he has been engaged more than five times to different women, and some even claim that Ernest once had a wife, and that the marriage lasted for around two months before the two realized that it wasn't really working out.
Some people have recently claimed to have seen Ernest walking hand in hand with an older woman, but Ernest hasn't commented on the rumors, and as no proof has been provided to support these claims, as of September 2020 he is single, hasn't married, and doesn't have children.
Hobbies and other interests
Ernest is a big believer, a devoted Christian and a philanthropist, who has donated money to various charity causes, mostly focused on helping underprivileged children and war veterans.
He is a supporter of the movement Black Lives Matter, and has walked several peaceful protests. Ernest doesn't like guns and is against the law that allows every man and woman to have one.
He enjoyed travelling during his 20s, 30s and 40s, and has been to nearly all the US states and also to Europe on multiple occasions, staying in countries such as England, France and Germany.
He has his own favorite actors and actresses, some of whom are Russell Crowe, Tom Hanks and Natalie Portman, and a few of his favorite movies include "The Gladiator", "Robin Hood" and "The Terminal".
Net worth
Ernest's age is 71. He has short gray hair and brown eyes, his height is 5ft 8ins (1.73m) and he weighs around 145lbs (66kgs).
As of September 2020, Ernest's net worth has been estimated at over $500,000.
General Info
| | |
| --- | --- |
| Full Name | Ernest Lee Thomas |
| Date Of Birth | March 26, 1949 |
| Profession | Actor, Actor |
| Nationality | American, American |
Accomplishments
| | |
| --- | --- |
| Nominations | NAACP Image Award for Outstanding Actor in a Comedy Series, NAACP Image Award for Outstanding Actor in a Comedy Series |
| Movies | Chocolate City, Mega Shark vs. Kolossus, The Lords of Salem, '79 Parts, Funny People, Malcolm X, '79 Parts, Chocolate City, Mega Shark vs. Kolossus, The Lords of Salem, Funny People, Malcolm X, Earworm |
| TV Shows | What's Happening Now!!, What's Happening!!, What's Happening Now!!, What's Happening!! |
Social profile links
Facts
Pictures
Movies
Actor
| Title | Year | Status | Character |
| --- | --- | --- | --- |
| The Gospel Truth | 2017 | filming | Gabriel |
| Chocolate City: Vegas | 2016 | post-production | Mr. Williams |
| Two Wolves | 2017 | | Olivier |
| Earworm | 2016/I | Short | |
| '79 Parts | 2016 | | Priore |
| Presence | 2016 | TV Series | Chuck Panama |
| Chocolate City | 2015 | | Diner Manager |
| Mega Shark vs. Kolossus | 2015 | | Admiral Titus Jackson |
| The Gods | 2015 | | Olympus |
| The Slimbones | 2014 | | Uncle AB |
| Revenge | 2014/I | | Neville |
| Basketball Girlfriend | 2014 | | Lenny |
| Anonymous | 2014 | TV Series | Olivier |
| The Great Central Valley Taco Tour | 2014 | Short | Roger Omar |
| Foreclosed | 2013 | Video | Martin Coughlin (as Ernest L. Thomas) |
| The Pastor and Mrs. Jones | 2013 | | Pastor |
| Ms. 3pm | 2013 | Short | Roger Omar (voice) |
| The Lords of Salem | 2012 | | Chip McDonald (Frankenstein and the Witchhunter) (uncredited) |
| Funny People | 2009 | | Yo Teach Principal |
| Everybody Hates Chris | 2005-2009 | TV Series | Mr. Omar Funeral Director Radical Man |
| MANTIME with Fran and Ramis | 2008 | TV Series | Loother |
| Just Jordan | 2007 | TV Series | Minister |
| Paroled | 2007 | | Royce Henderson |
| All About the Andersons | 2004 | TV Series | Mr. Johnson |
| Dickie Roberts: Former Child Star | 2003 | | Ernest Thomas |
| The Watermelon Heist | 2003 | | Jailer |
| The Steve Harvey Show | 2000 | TV Series | Reverend Charles / Reverend Franklin |
| Soul Food | 2000 | TV Series | Det. Craig Quinn |
| Martin | 1996 | TV Series | Prince Uche |
| The Parent 'Hood | 1996 | TV Series | Waiter |
| Malcolm X | 1992 | | Sidney |
| Kiss and Be Killed | 1991 | | Det. Ross |
| In the Heat of the Night | 1990 | TV Series | Off. Parker |
| That's My Mama Now! | 1986 | TV Movie | Roger 'Raj' Thomas |
| The Righteous Apples | 1980 | TV Series | Winston |
| What's Happening!! | 1976-1979 | TV Series | Roger 'Raj' Thomas |
| A Piece of the Action | 1977 | | John |
| The Brady Bunch Variety Hour | 1977 | TV Series | Raj |
| Roots | 1977 | TV Mini-Series | Kailuba |
| Baretta | 1976 | TV Series | Lew |
| Insight | 1976 | TV Series | Tony Lanier |
| The Jeffersons | 1975 | TV Series | Ronnie Walker |
Producer
| Title | Year | Status | Character |
| --- | --- | --- | --- |
| Hamilton Hays | 2016 | TV Short executive producer | |
| Revenge | 2014/I | executive producer | |
| Kid Justice | 2013 | TV Series executive producer - 2 episodes | |
Soundtrack
| Title | Year | Status | Character |
| --- | --- | --- | --- |
| Dickie Roberts: Former Child Star | 2003 | "Child Stars on Your Television" | |
Thanks
| Title | Year | Status | Character |
| --- | --- | --- | --- |
| Happy Birthday: The Short Film Thriller | 2011 | Short very special thanks | |
Self
| Title | Year | Status | Character |
| --- | --- | --- | --- |
| Stop Bullying Now: Live from the Big House | 2016 | | Himself |
| Unsung Hollywood | 2014-2016 | TV Series documentary | Himself |
| Chasing LA | 2015 | TV Series | Himself |
| 4TH NAFCA: African Oscar | 2014 | TV Movie | Himself - Presenter |
| Actors Entertainment | 2014 | TV Series | Himself |
| The EZ Show | 2014 | TV Series | Himself |
| Real Husbands of Hollywood | 2013 | TV Series | Himself |
| Life After | 2011-2012 | TV Series | Himself |
| The Actor's Journey | 2011 | Video documentary | Himself |
| The Actor's Journey for Kids | 2011 | Video documentary | Himself |
| Way Black When: Primetime | 2011 | TV Series | Himself |
| Way Black When | 2010 | TV Movie | Himself |
| TV Land Confidential | 2007 | TV Series documentary | Himself - Interviewee |
| The John Kerwin Show | 2006 | TV Series | Himself |
| The 100 Greatest TV Quotes & Catchphrases | 2006 | TV Mini-Series documentary | Himself |
| BET Comedy Awards | 2004 | TV Special | Himself |
| Linc's | 1999 | TV Series | Himself |
| Vibe | 1997 | TV Series | Himself |
| Family Feud | 1979 | TV Series | Himself |
| Donny and Marie | 1977 | TV Series | Himself |
| The Captain and Tennille | 1976 | TV Series | Himself |
Source:
IMDb
,
Wikipedia