Known for movies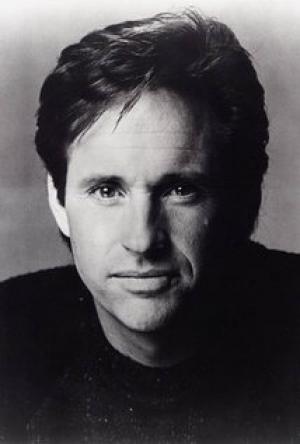 Where is Robert Hays now? Wiki Bio
Robert Hays was born in Bethesda, Maryland USA, on 24 July 1947 – his zodiac sign is Leo and he holds American nationality. He is an actor, perhaps still best known for his portrayal of the lead character Ted Striker in the parody movie "Airplane!" in 1980, directed and written by Jim Abrahams and which also starred Julie Hagerty and the late Leslie Nielsen. The film follows a man scared of airplanes who has to land a plane after its pilots pass out – it won two awards and was nominated for seven others, including one Golden Globe for Best Motion Picture – Comedy or Musical.
There have been rumors circulating the internet that Robert has retired from acting, but these have been proven false. However, he is offered only a few roles because of his age, 73 in 2020.
Early life and education
Robert was raised in Bethesda as an only child in a middle-class family – both his parents worked hard to put food on the table. Robert became interested in acting while attending high school, and was a member of the school's drama club, while also practicing his acting skills at a local theatre. Although he hasn't talked about his education, it is widely believed that Robert attended college and that he obtained his Bachelor's degree in 1969. Before moving to Los Angeles, Robert was living in San Diego where he was acting at a local theatre, and appeared on the stage of the legendary Old Globe Theatre multiple times.
Robert officially launched his acting career in 1975, when he played Darren Weeks in the episode "The Deep Blue Sleep" of the TV detective series "The Rockford Files".
Roles in TV series
The year 1976 saw him appear in single episodes of six TV shows, including the crime series "The Streets of San Francisco", the comedy series "Laverne & Shirley" and another crime series "Most Wanted". He gained recognition in 1979 when he was cast to play the main character Brad Benson in all 36 episodes of the comedy series "Angie", which also starred Donna Pescow and Sharon Spelman, and was about the marriage between Angie and Brad Benson – the series won Donna a nomination for a Golden Globe Award for Best Actress in a Television Series – Comedy or Musical.
His next notable performance was in the romantic science fiction series "Starman" in 1984, in which he starred as Paul Forrester in all 22 episodes, while the series also starred Jeff Bridges and Karen Allen, and followed an alien travelling in a car from Wisconsin to Arizona.
In 1989, Robert portrayed Ted Costas in 13 episodes of the comedy series "FM", which follows a man who has problems with women – it won Patrick Williams (composer) a Primetime Emmy nomination for Outstanding Main Title Theme Music. The year 1993 saw Robert portray the lead character Joe Polachek in the comedy series "Cutters", but which ended after airing only five episodes, then in 1994 he voiced Tony Stark (Iron Man) in all 26 episodes of the animated superhero series "Iron Man", created by Stan Lee and Larry Lieber and which also starred John Reilly and Jim Cummings – although the series wasn't successful, it later led to the creation of the today's popular movie franchise "Ironman".
Robert went on to star in the pilot episode of the series "Guys Like Us" in 1996, but which failed to be picked up by a network, then voiced Iron Man in the episode "Helping Hands, Iron Fist" of the animated superhero series "The Incredible Hulk".
He reprised his role as Iron Man for the third time in six episodes of the animated superhero series "Spider-Man" in 1996, as well as in two episodes of "Superman: The Animated Series" in 1997. The following year saw him star as Doug Kelly in all seven episodes of the romantic comedy series "Kelly Kelly", which also starred Shelley Long and Ashley Johnson and which follows a politician who falls in love with the woman who saved his life.
In 2000, Robert appeared as Bud Hyde in two episodes of the critically acclaimed period comedy series "That '70s Show", which starred Topher Grace, Laura Prepon and Mila Kunis among others, and was about several teenagers spending most of their free time in one of their friend's basement in the '70s – it was a huge success, winning 15 awards including a Primetime Emmy, while it was nominated for 77 others.
The following year saw Robert play Roy in the comedy series "Bette", about a famous singer Bette living with her husband Roy, who is a professor – the series won four awards and was nominated for five others, including a Golden Globe.
Three of Robert's latest roles in TV series have been in the episode "A Tale of Four Cities" of the comedy series "Spin City" in 2002, the episode "Hellbound Train" of the police procedural series "Robbery Homicide Division" in 2003, and the episode "Survival Trail" of the series "Shooting Gallery" in 2012.
Roles in movies
After becoming famous for his portrayal of Ted Striker in "Airplane!", Robert was invited to star in many other movies, such as the comedy "Take This Job and Shove It" in 1981, the parody movie "Airplane II: The Sequel" in 1982, and the action comedy film "Trenchcoat" in 1983.
In the same year, Robert portrayed the main character of Bob Hunt in the comedy movie "Utilities", which also starred Brooke Adams and John Marley, and is about a social worker who organizes a protest against the people who hold monopoly over gas and water.
The year 1984 saw him play Frank Swedlin in the British-American comedy movie "Scandalous", directed by Rob Cohen and written by Larry Cohen and Rob, but which failed to gain much attention. In 1985, Robert appeared as Johnny Norris in the anthology horror movie "Cat's Eye", before he took four years off acting in movies, before being invited to play the lead character Sean McDonald in the comedy film "Honeymoon Academy", which was directed by Gene Quintano, and which also starred Kim Cattrall.
Some of his following notable performances were in the action adventure comedy movie "Fifty/Fifty" in 1992, the adventure comedy movie "Homeward Bound: The Incredible Journey" in 1993, and the action thriller film "Raw Justice" in 1994.
In 1995, Robert played Morgan in the science fiction movie "Cyber Bandits" which starred Martin Kemp, Alexandra Paul and Adam Ant, and is about a mogul boss' girlfriend who steals his important device, and runs away with her lover. The following year saw Robert play the lead character Bob Seaver in the adventure comedy movie "Homeward Bound II: Lost in San Francisco", which also starred Michael J. Fox and Sally Field and was about three pet dogs who have to survive in the streets of San Francisco. Robert voiced his first movie character, Reed Daley in 1999, in the animated adventure film "An American Tail: The Mystery of the Night Monster", before he was cast to play the main character Harlan in the romantic comedy movie "Dr. T & The Women" also starring Richard Gere and Helen Hunt, and which follows the lives of a gynecologist (Richard) and his wife (Helen).
In 2001, Robert played the main character Dan in the comedy movie "Sex and a Girl", which also starred Angela Gots, Ellen Greene and Sean Flynn, and some of Robert's latest roles in movies have been in the "Superhero Movie" in 2008 which starred Drake Bell, Sara Paxton and late Leslie Nielsen, the parody comedy "Paranormal Movie" in 2013 which was directed by Kevin Farley, and the western film "Boonville Redemption" in 2016, which starred Pat Boone, Ed Asner and Diane Ladd.
Love life and relationships
Robert met his now ex-wife Cheri Currie on set in 1989; the two dated for less than a year before marrying in 1990 in a small ceremony attended by their closest friends and family. Cherie is a famous American musician and an actress, perhaps still best known for having been the lead vocalist of the rock band Runaways which performed in the '70s.
Cheri gave birth to their son Jake Hays several months after the wedding, but after seven years of marriage they divorced.
Before meeting Cheri, Robert dated Donna Pescow, an American actress and a film director, for several months in 1979, and went on to date Maureen McGovern who is a famous musician, and they were together for a year before splitting ways in 1981. He dated his next girlfriend Pam Dawber, another actress, in 1983, and from 1987 to December 1988 Robert was in a relationship with Canadian actress Catherine Mary Stewart.
It appears that he's been officially single since his split from Cherie.
Hobbies and other interests
Robert was keen on playing sports during his 20s and 30s, and was also going to the gym around three times per week to maintain his physique. He also often played golf and tennis with his closest friends.
In 1986, he directed the episode "The Test" of the series "Starman", but as he realized he was not that skilled in directing, Robert tried producing films, and went on to produce the series "Kelly Kelly" in 1998, the film "Sex and a Girl" in 2001 and the movie "Nicky's Birthday Camera" in 2007.
His many hobby has been travelling since he turned 18 and Robert has been to each and every state in the US more than once, and has also been to South America, Europe and Asia on many occasions – two of his favorite cities among those he has visited are Paris in France and Rome in Italy.
Robert has his own favorite actor and actress, who are Tom Hanks and Angelina Jolie, while some of his favorite movies are "The Terminal", "Saving Private Ryan" and "Gone in 60 Seconds".
Robert's net worth
Robert's net worth has been estimated at over $3 million as of June 2020. He has short brown hair and his eyes are blue while his height is 6ft (1.83m).
General Info
| | |
| --- | --- |
| Full Name | Robert Hays |
| Date Of Birth | July 24, 1947 |
| Height | 1.87 m |
| Profession | Television producer, Film producer, Voice Actor, Television Director |
| Education | San Diego State University |
| Nationality | American |
Family
| | |
| --- | --- |
| Spouse | Cherie Currie |
| Children | Jake Hays |
Accomplishments
| | |
| --- | --- |
| Movies | Airplane!, Airplane II: The Sequel, Homeward Bound: The Incredible Journey, Homeward Bound II: Lost in San Francisco, Cat's Eye, Superhero Movie, Raw Justice, Fifty/Fifty, Take This Job and Shove It, An American Tail: The Mystery of the Night Monster, Honeymoon Academy, Trenchcoat, Running Against T... |
| TV Shows | Bette, Kelly Kelly, Iron Man, Starman, Angie, The Young Pioneers, Cutters, FM |
Social profile links
Quotes
| # | Quote |
| --- | --- |
| 1 | Starman is not American, Russian or Nicaraguan. He holds up a mirror to all of us. |
Facts
Pictures
Movies
Actor
| Title | Year | Status | Character |
| --- | --- | --- | --- |
| Hot Chocolate | 1992 | TV Movie | Eric Ferrier |
| The Larry Sanders Show | 1992 | TV Series | Robert Hays |
| Fifty/Fifty | 1992 | | Sam French |
| Running Against Time | 1990 | TV Movie | David Rhodes |
| FM | 1989-1990 | TV Series | Ted Costas |
| Honeymoon Academy | 1989 | Video | Sean |
| Starman | 1986-1987 | TV Series | Starman Paul Forrester |
| Murder by the Book | 1987 | TV Movie | D.H. 'Hank' Mercer / Biff Deegan |
| Cat's Eye | 1985 | | Johnny Norris |
| Mister Roberts | 1984 | TV Movie | Lt. JG Doug Roberts |
| Scandalous | 1984 | | Frank Swedlin |
| Touched | 1983 | | Daniel |
| Utilities | 1983 | | Bob Hunt |
| Trenchcoat | 1983 | | Terry Leonard |
| Airplane II: The Sequel | 1982 | | Ted Striker |
| The Day the Bubble Burst | 1982 | TV Movie | Gregory Winslow |
| California Gold Rush | 1981 | TV Movie | Bret Harte (Narrator) |
| Take This Job and Shove It | 1981 | | Frank Macklin |
| Airplane! | 1980 | | Ted Striker |
| The Girl, the Gold Watch & Everything | 1980 | TV Movie | Kirby Winter |
| Angie | 1979-1980 | TV Series | Brad Benson |
| The Fall of the House of Usher | 1979 | TV Movie | Jonathan Cresswell |
| Will Rogers: Champion of the People | 1978 | TV Movie | Will Rogers (uncredited) |
| Almost Heaven | 1978 | TV Movie | Dave Leland |
| The Young Pioneers | 1978 | TV Series | Dan Gray |
| The Initiation of Sarah | 1978 | TV Movie | Scott Rafferty |
| The Love Boat | 1978 | TV Series | Sam Bradley |
| Delta County, U.S.A. | 1977 | TV Movie | Bo |
| Wonder Woman | 1977 | TV Series | Corporal Jim Ames |
| Young Pioneers' Christmas | 1976 | TV Movie | Dan Gray |
| Most Wanted | 1976 | TV Series | Bruce Collins |
| Spencer's Pilots | 1976 | TV Series | Jack |
| The Blue Knight | 1976 | TV Series | Officer Wells |
| Laverne & Shirley | 1976 | TV Series | Tom |
| Young Pioneers | 1976 | TV Movie | Dan Grey |
| Cannon | 1976 | TV Series | Michael Narak |
| The Streets of San Francisco | 1976 | TV Series | Lester |
| Marcus Welby, M.D. | 1975 | TV Series | Officer Hanson / Officer Gilpin |
| The Rockford Files | 1975 | TV Series | Darren Weeks |
| Boonville Redemption | 2016 | | Pastor Reign |
| Sharknado 2: The Second One | 2014 | TV Movie | Captain Bob Wilson |
| Paranormal Movie | 2013 | | Director |
| Superhero Movie | 2008 | | Blaine Riker |
| Nicky's Birthday Camera | 2007 | | Bob |
| Universal Remote | 2007/I | | Dr. Anderson |
| Freezerburn | 2005 | | Michael Reed the Talent |
| The Nutcracker and the Mouseking | 2004 | Video | Squeak (English version, voice) |
| Robbery Homicide Division | 2003 | TV Series | Eddie |
| The Santa Trap | 2002 | TV Movie | Bill Emerson |
| Spin City | 2002 | TV Series | Los Angeles Mayor Stone Taylor |
| The Retrievers | 2001 | TV Movie | Tom Lowry |
| Alex in Wonder | 2001 | | Dan |
| Bette | 2001 | TV Series | Roy |
| That '70s Show | 2000 | TV Series | Bud Hyde |
| Dr. T & the Women | 2000 | | Harlan |
| Deadly Appearances | 2000 | TV Movie | Andy Boychuk |
| An American Tail: The Mystery of the Night Monster | 1999 | Video | Reed Daley (voice) |
| The Outer Limits | 1999 | TV Series | Dr. Peter Halstead |
| 30 Years to Life | 1998 | TV Movie | Vincent Dawson |
| Kelly Kelly | 1998 | TV Series | Doug Kelly |
| I'll Be Home for Christmas | 1997 | TV Movie | Michael |
| Spider-Man | 1996-1997 | TV Series | Tony Stark Iron Man |
| Promised Land | 1997 | TV Series | Mark Gerhart |
| Superman | 1997 | TV Series | Edward Lytener Luminus |
| Christmas Every Day | 1996 | TV Movie | Henry Jackson |
| Touched by an Angel | 1996 | TV Series | Scott Walden |
| The Incredible Hulk | 1996 | TV Series | Tony Stark Iron Man |
| Unabomber: The True Story | 1996 | TV Movie | David Kaczynski |
| The Abduction | 1996 | TV Movie | Paul Olavsky |
| Homeward Bound II: Lost in San Francisco | 1996 | | Bob Seaver |
| Iron Man | 1994-1996 | TV Series | Tony Stark Iron Man Living Laser ... |
| Cyber Bandits | 1995 | | Morgan |
| Guys Like Us | 1995 | TV Movie | |
| Vanished | 1995 | TV Movie | John Taylor |
| Deadly Invasion: The Killer Bee Nightmare | 1995 | TV Movie | Chad Ingram |
| No Dessert, Dad, Till You Mow the Lawn | 1994 | | Ken Cochran |
| Raw Justice | 1994 | | Mitch McCullum |
| Partners | 1993 | TV Short | |
| Basic Values: Sex, Shock & Censorship in the 90's | 1993 | TV Movie | |
| Cutters | 1993 | TV Series | Joe Polachek |
| Homeward Bound: The Incredible Journey | 1993 | | Bob Seaver |
Producer
| Title | Year | Status | Character |
| --- | --- | --- | --- |
| Nicky's Birthday Camera | 2007 | producer | |
| Alex in Wonder | 2001 | producer | |
| Kelly Kelly | 1998 | TV Series co-producer | |
Director
| Title | Year | Status | Character |
| --- | --- | --- | --- |
| Starman | 1987 | TV Series 1 episode | |
Self
| Title | Year | Status | Character |
| --- | --- | --- | --- |
| The Red Booth | 2016 | TV Series | Himself |
| Lord of the Freaks | 2015 | Documentary | Himself |
| KCAL 9 News Weekend Report | 2014 | TV Series | Himself - Guest |
| Shooting Gallery | 2012 | TV Series | Himself |
| Best in Film: The Greatest Movies of Our Time | 2011 | TV Movie documentary | Himself |
| SAG Foundation Conversations | 2009 | TV Series | Himself |
| Today | 2008 | TV Series | Himself - Guest |
| Airplane: Long-Haul Version | 2005 | Video documentary | Himself / Ted Striker |
| AFI's 100 Years... 100 Movie Quotes: America's Greatest Quips, Comebacks and Catchphrases | 2005 | TV Special documentary | Himself |
| 2002 California Music Awards | 2002 | TV Special | Himself |
| Sidewalks Entertainment | 2002 | TV Series | Himself |
| To Tell the Truth | 2000 | TV Series | Himself / Guest Panelist |
| Reel to Reel | 1998 | TV Movie | Himself |
| Barry Gibb Love and Hope Festival IV | 1988 | TV Movie | Himself |
| She's Having a Baby | 1988 | | Himself (uncredited) |
| The 54th Annual Academy Awards | 1982 | TV Special documentary | Himself - Co-Presenter: Best Costume Design |
| The 38th Annual Golden Globe Awards | 1981 | TV Special | Himself |
| Saturday Night Live | 1981 | TV Series | Himself - Host / Various |
| The John Davidson Show | 1980 | TV Series | Himself - Guest |
| Battle of the Network Stars VIII | 1980 | TV Special | Himself - ABC Team |
| The 52nd Annual Academy Awards | 1980 | TV Special | Himself - Co-Presenter: Best Costume Design |
| The Mike Douglas Show | 1979-1980 | TV Series | Himself - Guest / Himself - Co-Host |
| The Hollywood Squares | 1979-1980 | TV Series | Himself - Panelist |
| Family Feud | 1979 | TV Series | Himself |
| Battle of the Network Stars VII | 1979 | TV Special | Himself - ABC Team |
| All-Star Family Feud Special | 1979 | TV Series | Himself - Celebrity Contestant |
Archive Footage
| Title | Year | Status | Character |
| --- | --- | --- | --- |
| L'IA et Mathieu | 2016 | TV Mini-Series | Himself |
| MythBusters | 2007 | TV Series documentary | Ted Striker |
| Silenci? | 2005 | TV Series | Ted Striker |
| Hollywood: The Gift of Laughter | 1982 | TV Movie documentary | Actor - 'Airplane!' (uncredited) |
Source:
IMDb
,
Wikipedia