• Wentworth Miller is an actor and screenwriter best known for his role in "Prison Break" and "Legends of Tomorrow"
• His net worth is estimated to be over $4 million
• He has a degree in English Literature from Princeton University
• He came out as gay in 2013 and has since become an ambassador for mental health and depression-focused organizations
• His recent projects include screenwriting for the film "Stoker" and appearing in the television series "The Flash" and "Batwoman"

Known for movies
Short Info
| | |
| --- | --- |
| Net Worth | $4 million |
| Date Of Birth | June 2, 1972 |
| Fact | His mother, Joy Marie (Palm), is a special education teacher. His father is a former Brooklyn assistant district attorney. |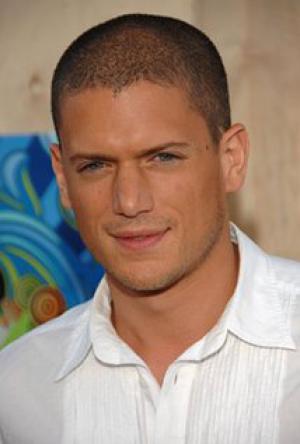 Who is Wentworth Miller?
Wentworth Earl Miller III was born on 2 June 1972, in Chipping Norton, Oxfordshire, England, and is an actor as well as a screenwriter, best known for his role in the television series "Prison Break", portraying the lead character Michael J. Scofield. He's also known for his work in "Legends of Tomorrow" as the character Captain Cold, and for appearing in a recurring role in the show "The Flash".
The Net Worth of Wentworth Miller
As of early-2020, Wentworth Miller's net worth is estimated to be over $4 million, earned through a successful career in acting, working on various television shows and films since 1998.
While he's known for his acting work, he also has several screenwriting credits to his name.
Early Life, Education, and Career Beginnings
Wentworth is of American descent though he was born in England as his father was studying at the University of Oxford at the time. His father is a lawyer, while her mother worked as a special education teacher. He has ancestry from various parts of the world, including African-American, English, German, Dutch, French, Swedish and Russian. After a year in England, his family moved back to the US, settling in Brooklyn where Wentworth studied at nearby Midwood High School.
After matriculating, he enrolled at the Ivy League member Princeton University, studying for a degree in English literature. He completed the degree in 1995, having developed an interest in performing, and becoming a member of the a capella group, the Princeton Tigertones. He was also a member of two eating clubs.
Rise to Fame
After completing his degree, he moved to Los Angeles to pursue his passion for acting. Initially he struggled to find any work, but persisted as his passion remained in the craft. His first appearance on television was in a small role in an episode of "Buffy the Vampire Slayer", then in 2002, Miller got his first starring role in the miniseries "Dinotopia", which tells the story of a society in which humans co-exist with dinosaurs who are also sentient.
It is based on the books of author James Gurney and follows two lead characters, teenagers, who must adjust to this new society. After a few more minor projects, he then appeared in the film "The Human Stain" portraying a younger version of the character of Anthony Hopkins. He was praised for his dedication in the film, doing extensive research on Anthony Hopkins, and also going through a four-month boxing training regimen to accurately depict his character. Other stars of the film included Nicole Kidman, Gary Sinise and Ed Harris.
He then had a small role in the film "Underworld" which starred Kate Beckinsale, and was the first of a franchise. He played the role of a doctor, focused on the struggle of vampires and lycans. He is shown as a friend of human Michael Corvin who is portrayed by Scott Speedman.
Prison Break
Wentworth achieved international success when he was cast in the television series "Prison Break", which tells the story of a man who gets himself imprisoned to help his wrongfully imprisoned brother escape. It's revealed that the elaborate plan to escape the prison which he helped design, uses tattoos that cover his torso and down to his wrists.
For his performance, he earned a Golden Globe nomination for Best Actor, and it ran for four seasons before later having a revival in 2017 which ran for nine episodes.
He also appeared in a couple of music videos portraying the love interest of Mariah Carey – "We Belong Together" and "It's Like That". Afterwards, he worked on the 11th season of "Law & Order Special Victims Unit" portraying Detective Nate Kendall, then played the video game character Chris Redfield in the film adaptation of the video game series "Resident Evil: Afterlife" which is also the fourth installment of the live-action film series featuring Milla Jovovich.
The film was highly successful at the box office, despite negative reviews, and became the second-highest-grossing in the entire film franchise.
Recent Projects
Wanting to disassociate from his already famous name, he began a career as a screenwriter under the pseudonym Ted Foulke. This led him to create the screenplay for the film "Stoker" – he expressed a desire to write anonymously as he wanted the project to float without the help of his name. The film gained positive reviews with stars like Nicole Kidman, Mia Wasikowska, and Matthew Goode.
In 2014, he was cast in the television series "The Flash" as Captain Cold, which is based on the DC character of the same name. He reprised his role numerous times throughout the show's run, before he was cast as one of the regulars in the spin-off "Legends of Tomorrow", which saw him reunite with his "Prison Break" co-star Dominic Purcell who plays Heat Wave. He also appeared in other shows of the CW Arrowverse.
A few of his latest projects include the horror film "The Disappointments Room" for which he is credited as a screenwriter. He is also set to work on a film adaptation of the David Wroblewski novel "The Story of Edgar Sawtelle", and has lent his voice to an episode of the animated series "Batwoman", reprising his role as Captain Cold.
Personal Life
Wentworth is single and there have been no reports of any of his romantic relationships. He came out as gay in 2013 through a letter to GLAAD, in which he declined their invitation to an event in Russia after being troubled by the Russian government's treatment of gay citizens. Before this confession, he had denied once in an interview that he was gay, but later opened up about his struggle with his sexuality, becoming depressed and suicidal during his teens before eventually coming out. He's since become an ambassador for mental health and depression-focused organizations, and has promoted groups such as Active Minds and the National Suicide Prevention Hotline.
General Info
| | |
| --- | --- |
| Full Name | Wentworth Miller |
| Net Worth | $4 million |
| Date Of Birth | June 2, 1972 |
| Height | 1.85 m, 2.06 m |
| Weight | 105 kg |
| Profession | Screenwriter, Film producer, Voice Actor, Model |
| Education | Quaker Valley High School, Midwood High School, Princeton University, Jefferson County International Baccalaureate School |
| Nationality | American |
Family
| | |
| --- | --- |
| Parents | Joy Marie Palm-Miller, Wentworth Earl Miller II, Ernest Watford, Belinda Watford |
| Siblings | Gillian Miller, Leigh Miller, Trendon Watford, Elise Watford |
Accomplishments
| | |
| --- | --- |
| Awards | Best Play ESPY Award |
| Nominations | Golden Globe Award for Best Performance by an Actor in a Television Series – Drama, Teen Choice Award for TV - Choice Actor, Teen Choice Award for Choice TV Actor - Drama/Action Adventure, Black Reel Award for Best Breakthrough Performance, Teen Choice Award for Choice TV Actor: Action, Teen Choic... |
| Movies | The Loft, Resident Evil: Afterlife, Underworld, The Human Stain, Stoker, Prison Break: The Final Break, Stealth, The Disappointments Room, Resident Evil: The Final Chapter, Room 302, The Confession, High School Reunion Terror |
| TV Shows | Prison Break, Legends of Tomorrow, The Flash, Dinotopia |
Social profile links
Quotes
#
Quote
1
I'm hoping that what I am or what I'm not ethnically doesn't limit me in anyone else's eyes. I guarantee you it doesn't in mine.
2
Buffy the Vampire Slayer (1997) was a terrific show and Sarah Michelle Gellar was terrific in it. It's really difficult straddling that line between drama and comedy, action and romance, sci-fi and reality and Sarah did it beautifully -- on who he feels are underrated actors.
3
I don't get a chance to watch much. On DVD Oz (1997), Reno 911! (2003) and Family Guy (1999) are definitely in the top 10. I did manage to squeeze in an entire The Surreal Life (2003) marathon on VH-1 one weekend. I just couldn't turn it off. I felt dirty, but in a good way -- on what are his favorite TV shows.
4
I have a little fantasy where in the last episode of the season, we slip into the prison's sewer system, up through the grate, and pop out a hatch - and we're face to face with Matthew Fox and spend season 2 on a tropical beach - jokingly linking his show, Prison Break (2005) to Lost (2004).
5
When asked what character from literature he would like to play: "Well, if we can expand the definition of literature to include comic books, I'd definitely love a crack at "General Zod" from "Superman". So I'm hoping that Bryan Singer makes a sequel to the "Superman" that's coming out and casts me" (TV Guide, April 10-16,2006).
6
"I made a decision not to work out because I'm lazy and also, the character is not a superhero. I didn't want him to be a buff guy with Jackie Chan moves because the point is he's smarter than your average Joe"

on playing "Michael Scofield" with his regular physique.

7
"I'm kind of a dork. I don't have much game. I'm not particularly comfortable in bars or clubs. I much prefer being home playing Scrabble, having dinner with a couple friends, going to see a movie, or losing a whole weekend to Season 14 of Law & Order (1990) or The Simpsons (1989).
8
My father is black and my mother is white. Therefore, I could answer to either, which kind of makes me a racial Lone Ranger, caught between two communities.
9
"My experience is that I find myself having to constantly define myself to others, day-in, day-out. The quote that's helped me the most through that is from Toni Morrison's "Beloved" where she says, "Definitions belong to the definers, not the defined" - so I find myself defining myself for other people lest I be defined by others and stuck into some box where I don't particularly belong".
10
The show is completely preposterous. But that aside, it's a great ride.
11
You might look at my CV and see I've had 12 jobs, but I've been to over 450 auditions so I've heard 'no' a lot more than I've heard 'yes'. So if I go in looking only to meet my own standards, then that will make taking that rejection a little bit easier. And when I do get that job it will seem like icing on the cake.
12
When I got to college, acting suddenly seemed like a very risky proposition and all my friends were going to law school or med school or Wall Street.
Facts
| # | Fact |
| --- | --- |
| 1 | While at Princeton, he performed with the an Acappella group the Princeton Tigertones. |
| 2 | He released his screenplay for Stoker (2013) under the pseudonym of "Ted Foulke". The reason behind that was because Miller wanted that his first screenplay worked in the industry by itself and not for being written by a famous actor. Only when the film began his shooting he allowed to be credited with is real name. |
| 3 | Grew up in Park Slope, Brooklyn. |
| 4 | Is a very big comic book fan and finally got a chance to play a character when cast as The Flash's enemy Captain Cold in ''The Flash (2014)''. |
| 5 | Taking a long awaited rest after working 14 hours a day for 10 months in 4 straight years on Prison Break (2005). [September 2009] |
| 6 | In 2007, Miller gave an interview to the German edition of InStyle Magazine in which the interviewer asked him if the rumors that he is gay were true. Miller responded, "I'm not gay, but that rumor can't be killed. I'd like to have a girlfriend and a family. But I haven't met the right one yet. Until then I'm focusing on my job. I had to wait so long for this chance [the lead role in the TV show "Prison Break"] I savor every second on set even if it means 14 hours of shooting a day." However, in 2013, Miller released an open letter to the organizers of a Russian film festival to which he had been invited, declining because of an anti-gay law that had recently been passed in Russia and a rise in homophobic violence there. His letter read, in part, "...it would make me happy to say yes. However, as a gay man, I must decline. I am deeply troubled by the current attitude toward and treatment of gay men and women by the Russian government. The situation is in no way acceptable, and I cannot in good conscience participate in a celebratory occasion hosted by a country where people like myself are being systematically denied their basic right to live and love openly.". |
| 7 | He refused an invitation to a film festival in Russia because of the country's new laws banning homosexual "propaganda," and then outed himself. The 41-year-old star sent a letter to the organizers of the festival stating "as a gay man, I must decline." Miller said that he is troubled by the current attitude, and went on to state: "I cannot in good conscience participate in a celebratory occasion hosted by a country where people like myself are being systematically denied their basic right to live and love openly.". |
| 8 | He named his five favorite films as The Shining (1980), Carrie (1976), Time Bandits (1981), Jesus Christ Superstar (1973) and Bullets Over Broadway (1994). |
| 9 | He is named after his grandfather and father. All three Wentworths were named after Captain Wentworth (a character in Jane Austen's book "Persuasion"). It was his paternal great-grandmother's idea. |
| 10 | Was born in the United Kingdom but he insists that he is a complete American. |
| 11 | Around the time of Dinotopia (2002), Wentworth's parents were in the process of divorce. |
| 12 | Was one of People Magazine's 100 Most Beautiful People in the World (2007). |
| 13 | According to the special features on the Prison Break (2005) DVD, he auditioned for Superman/Clark Kent when the project was still in Brett Ratner's hands. |
| 14 | His tattoos for the series Prison Break (2005) are a 4 hour make-up process. |
| 15 | He is allergic to cats and dogs as well as certain foods. |
| 16 | A snippet of Wentworth's guest star role on Buffy the Vampire Slayer (1997), "Go Fish" Season 2, (Episode 20: 5 May 1998), is used in the montage of images in the opening credits for the third season of Buffy the Vampire Slayer (1997). |
| 17 | He has two younger sisters, Gillian and Leigh. Gillian is studying to get her Ph.D in Massachusetts and Leigh is in law school in Virginia. |
| 18 | His father, Wentworth Earl Miller II, is a lawyer and a graduate of Yale University. |
| 19 | His mother, Joy Marie (Palm), is a special education teacher. His father is a former Brooklyn assistant district attorney. |
| 20 | He graduated from Quaker Valley High School in 1990, and moved to Sewickley Heights for his senior year of high school with his father. |
| 21 | Wentworth's father is of Afro-Jamaican and African-American (with English and German) ancestry, while Wentworth's mother has Dutch, French, Swedish, Lebanese/Syrian, Austrian, and Polish ancestry. Wentworth's paternal grandfather, Wentworth Earl Miller, was born in New York, to Afro-Jamaican immigrants, Claude Cephas Miller and Rhena Jane Newman. Wentworth's paternal grandmother, Pauline Pinkston, was born in Tennessee, to African-American parents, Greene Fort Pinkston and Bertha Horne. Wentworth's father also has English and German ancestry. Wentworth's maternal grandfather, Frederick William Palm, was the son of Hendrik Frederik Palm (who was born in Willemstad, the capital city of the Caribbean island of Curaçao, and had Dutch, French, and Swedish ancestry) and of Melekia Sabah (who was the daughter of Lebanese/Syrian immigrants). Wentworth's maternal grandmother, Mildred Emiliya Hawaka, was the daughter of Nicholas Hawaka (an Austrian immigrant) and Florence Busczniewicz (who had Polish ancestry). |
| 22 | Graduated from Princeton University with a degree in English. |
Pictures
Movies
Actor
| Title | Year | Status | Character |
| --- | --- | --- | --- |
| Prison Break: Sequel | 2017 | TV Series post-production | Michael Scofield |
| Legends of Tomorrow | 2016-2017 | TV Series | Leonard Snart Captain Cold |
| The Flash | 2014-2016 | TV Series | Leonard Snart Captain Cold |
| 2 Hours 2 Vegas | 2015 | Short | Guy in Rally Car |
| Superhero Fight Club | 2015 | TV Short | Captain Cold |
| The Loft | 2014 | | Luke Seacord |
| Young Justice | 2013 | TV Series | Slade Wilson Deathstroke |
| House M.D. | 2011 | TV Series | Benjamin Byrd |
| Resident Evil: Afterlife | 2010 | | Chris Redfield |
| Prison Break: The Conspiracy | 2010 | Video Game | Michael Scofield (voice) |
| Law & Order: Special Victims Unit | 2009 | TV Series | Detective Nate Kendall |
| Blood Creek | 2009 | | German Soldier (uncredited) |
| Prison Break | 2005-2009 | TV Series | Michael Scofield |
| Prison Break: The Final Break | 2009 | Video | Michael Scofield |
| Family Guy | 2009 | TV Series | Jock #4 / Popular Kid #2 |
| The Confession | 2005 | Short | The Prisoner / Tom |
| Ghost Whisperer | 2005 | TV Series | Sgt. Paul Adams |
| Stealth | 2005 | | EDI (voice) |
| Joan of Arcadia | 2005 | TV Series | Ryan Hunter |
| Underworld | 2003 | | Dr. Adam |
| The Human Stain | 2003 | | Young Coleman Silk |
| Dinotopia | 2002-2003 | TV Series | David Scott |
| Dinotopia | 2002 | TV Mini-Series | David Scott |
| Room 302 | 2001 | Short | Server #1 |
| Romeo and Juliet | 2000 | Video | Paris |
| ER | 2000 | TV Series | Mike Palmieri |
| Popular | 2000 | TV Series | Adam Rothschild-Ryan |
| Time of Your Life | 1999-2000 | TV Series | Nelson |
| Buffy the Vampire Slayer | 1998 | TV Series | Gage Petronzi |
Writer
| Title | Year | Status | Character |
| --- | --- | --- | --- |
| The Disappointments Room | 2016 | screenplay | |
| Stoker | 2013 | written by | |
Miscellaneous
| Title | Year | Status | Character |
| --- | --- | --- | --- |
| Vows of Deception | 1996 | TV Movie production associate | |
| Shaughnessy | 1996 | TV Movie production associate | |
| Gone in the Night | 1996 | TV Movie production associate | |
Producer
| Title | Year | Status | Character |
| --- | --- | --- | --- |
| Stoker | 2013 | co-producer | |
Self
| Title | Year | Status | Character |
| --- | --- | --- | --- |
| Anthony Anderson: Lost at Comic-Con | 2016 | TV Movie | Himself |
| Today | 2016 | TV Series | Himself |
| Undead Evolution: Making 'Resident Evil: Afterlife' | 2011 | Video documentary | Himself |
| Program Alice: Activated | 2010 | Video documentary short | Himself |
| Reinventando Hollywood | 2008 | TV Movie documentary | Himself |
| Ellen: The Ellen DeGeneres Show | 2004-2007 | TV Series | Himself - Guest |
| Jensen! | 2007 | TV Series | Himself - Interviewee |
| Prison Break: The Road to Freedom | 2007 | TV Movie documentary | Michael Scofield |
| Jimmy Kimmel Live! | 2006 | TV Series | Himself - Guest |
| The Teen Choice Awards 2006 | 2006 | TV Special | Himself |
| Making of 'Prison Break' | 2006 | Video documentary short | Michael Scofield |
| Richard & Judy | 2006 | TV Series | Himself - Guest |
| Live with Kelly and Michael | 2006 | TV Series | Himself - Guest |
| The 63rd Annual Golden Globe Awards | 2006 | TV Movie documentary | Himself - Nominee: Best Actor in a Television Series - Drama |
| The 32nd Annual People's Choice Awards | 2006 | TV Special documentary | Himself |
| The Tonight Show with Jay Leno | 2005 | TV Series | Himself - Guest |
| Making a Scene | 2005 | TV Series documentary | Himself |
| The Sharon Osbourne Show | 2003 | TV Series | Himself - Guest |
| Evolution: The Making of 'Dinotopia' | 2002 | TV Movie documentary | David Scott |
| Discovering Dinotopia | 2002 | TV Movie documentary | David Scott / Host |
Archive Footage
| Title | Year | Status | Character |
| --- | --- | --- | --- |
| Resident Evil: Retribution | 2012 | | Chris Redfield |
| De 'Los Serrano' a 'Cuenta atrás' | 2007 | TV Movie | Michael Scofield |
| Video on Trial | 2005 | TV Series | Himself |
Awards
Won Awards
| Year | Award | Ceremony | Nomination | Movie |
| --- | --- | --- | --- | --- |
| 2015 | Saturn Award | Academy of Science Fiction, Fantasy & Horror Films, USA | Best Guest Performance in a Television Series | The Flash (2014) |
Nominated Awards
| Year | Award | Ceremony | Nomination | Movie |
| --- | --- | --- | --- | --- |
| 2013 | Fright Meter Award | Fright Meter Awards | Best Screenplay | Stoker (2013) |
| 2013 | Halfway Award | International Online Cinema Awards (INOCA) | Best Original Screenplay | Stoker (2013) |
| 2008 | Teen Choice Award | Teen Choice Awards | Choice TV Actor: Action Adventure | Prison Break (2005) |
| 2007 | Teen Choice Award | Teen Choice Awards | Choice TV Actor: Drama | Prison Break (2005) |
| 2006 | Golden Globe | Golden Globes, USA | Best Performance by an Actor in a Television Series - Drama | Prison Break (2005) |
| 2006 | Saturn Award | Academy of Science Fiction, Fantasy & Horror Films, USA | Best Actor on Television | Prison Break (2005) |
| 2006 | Gold Derby TV Award | Gold Derby Awards | Breakthrough Performer of the Year | |
| 2006 | Teen Choice Award | Teen Choice Awards | TV - Choice Actor | Prison Break (2005) |
| 2006 | Teen Choice Award | Teen Choice Awards | TV - Choice Breakout Star | Prison Break (2005) |
| 2004 | Black Reel | Black Reel Awards | Film: Best Actor | The Human Stain (2003) |
| 2004 | Black Reel | Black Reel Awards | Film: Best Breakthrough Performance | The Human Stain (2003) |
2nd Place Awards
| Year | Award | Ceremony | Nomination | Movie |
| --- | --- | --- | --- | --- |
| 2014 | Chainsaw Award | Fangoria Chainsaw Awards | Best Screenplay | Stoker (2013) |
| 2007 | Bravo Otto Germany | Bravo Otto | Best Male TV Star (TV-Star m) | |
Source:
IMDb
,
Wikipedia