Known for movies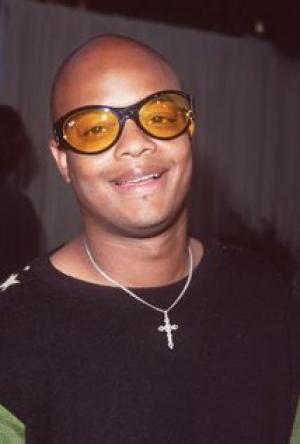 Who is Todd Bridges?
Todd Bridges is an American actor, who is perhaps still best known for starring in the role of Willis Jackson in the TV sitcom "Diff'rent Strokes" in the 1970s and '80s. Additionally, he is widely recognized for memorable appearances in TV series such as "Fish" and "Everybody Hates Chris" as well as in movies including "Frankie D" (2007), "The Jerk Theory" (2009) and "That's My Boy" (2012).
Early Life
Todd Anthony Bridges was born under the zodiac sign of Gemini on the 27th May 1965, in San Francisco, California, to talent agent James Bridges Sr. and actress and director Betty Alice Pryor.
He has two older siblings, a brother Jimmy Bridges and a sister Verda Bridges, who are both actors as well.
Acting Career
Todd's interest in acting appeared at his age of six, when he was an avid watcher of the "Sanford and Son" TV series. His acting career began two years later, when in 1973 at the age of only eight, he made an on-screen debut in an episode of "The Young and the Restless" TV series. In the course of the next couple of years, he honed his skills through a streak of small screen appearances in TV series "Police Story" and "Little House of the Prairie", as well as in the Primetime Emmy-nominated TV movies such as "Katherine", "A Circle of Children" and "A Killing Affair".
To greater prominence young Todd Bridges came in 1977, when he was cast for the recurring role of Loomis in the ABC TV's series "Fish".
The real breakthrough in Todd's acting career occurred in 1978 at just 13 years of age, when he landed one of the main roles in the TV sitcom series "Diff'rent Strokes". As Willis Jackson he starred in over 170 episodes of the show, through its eight seasons-long run, before it was called-off in 1986. For his performance, Bridges was honored with two nominations for the Young Artist Award in 1983 and 1984, as well as with two nominations for the TV Land Award. Additionally, the sitcom produced a popular catchphrase 'What'chu talkin' 'bout, Willis?', often spoken by his co-star Gary Coleman.
During the late 1970s, he made several notable guest-star appearances in TV series such as "Hello, Larry", "CHiPs" and "The Facts of Life". In 1988 he appeared in the horror thriller movie "Twice Dead", which was followed by the comedy film "She's Out of Control" in 1989. After appearing in the 1992 critically booed drama movie "The Sounds of Silence", Bridges was cast for the main role in the action film "Homeboys". In 1996 he starred in the TV drama movie "Circle of Pain", while in 1997 he appeared in movies "The Girl Gets Moe" and "Hoover Park". By the end of the 1990s, he had also appeared in action drama movies "The Waterfront" and "Flat Out", as well as in the biographical drama film about himself and his own 'rise, fall and rise' entitled "Building Bridges".
In the early 2000s, Todd Bridges added several big screen appearances to his professional portfolio, including leading roles in "Wrong Way to Sundance", "The Climb", "Baby of the Family" and "Land of the Free?", as well as his directorial debut – the 2001 drama movie "Flossin". In 2006 he starred in the action movie "Last Call" after which he was cast for the title role in the drama film "Frankie D", for which he was rewarded with the Best Actor accolade at the New York International Independent Film and Video Festival in 2008.
Between 2007 and 2009 he portrayed the recurring role of Monk in the Golden Globe-nominated sitcom series "Everybody Hates Chris".
He then appeared in a streak of supporting roles in movies such as "The Apparition of Roxanne", "King of the Underground" and "That's My Boy". In 2012 he appeared in the drama movie "Turning Point", while in 2014 Todd starred in the comedy horror film "College Fright Night". In 2016 he guest appeared in "Dependent's Day", after which he appeared in movies "Chasing Gold" and "Nightblade".
Between 2016 and 2020 Bridges occasionally appeared in the role of Dante Lewis in the TV drama series "Sangre Negra", while some of his most recent on-screen appearances include movies such as "Justice on Trial: The Movie 20/20" and "I Got Five on it 3".
In addition to his acting career, Todd Bridges has also appeared in several music videos including Moby's "We Are All Made of Stars" and The Black Keys' "Howlin' for You". In 2008 he was a contestant in the TV reality show "Hulk Hogan's Celebrity Championship Wrestling" – as a member of the Team Beefcake, he wrestled under the moniker 'Mr. Not So Perfect', and made it to the finals where he was beaten by basketballer Dennis Rodman.
Personal Life
When it comes to his private life, between 1989 and 1991 Todd was married to Rebbeca, while since May 1998 he has been married to Dori Bridges with whom he's welcomed a son named Spencir.
From one of his previous relationships, he also has a daughter named Bo J. Rushing.
At the age of 15, Todd began smoking marijuana, and over the years developed a crack and methamphetamine addiction. In order to support these habits, during his 20s he began dealing drugs, and was eventually imprisoned for cocaine possession and felony assault. In 1989 he was detained for alleged attempted murder, but was found not guilty. In late 1992 he was arrested for possession of a loaded firearm and for transporting narcotics, after the Burbank Police Department found a gun and methamphetamines in his car. Eventually he was released on a $10,000 bail.
In 2008, Todd Bridges published a book entitled "Killing Willis: From Diff'rent Strokes to the Mean Streets to the Life I Always Wanted" – his memoirs in which he wrote about his childhood, criminal actions and drug addiction, as well as an attempt to distance himself from his character of Willis Jackson.
Net Worth
Speaking of Todd Bridges' wealth as of mid-2020, authoritative sources have estimated that his net worth revolves around the sum of $250,000 which has been acquired through his acting career since 1973. No doubt it would be somewhat higher, except for his brushes with the law.
General Info
| | |
| --- | --- |
| Full Name | Todd Bridges |
| Net Worth | $30 thousand |
| Date Of Birth | May 27, 1965 |
| Height | 1.8 m |
| Profession | Comedian, Film producer, Film director, Actor |
| Nationality | American |
Family
| | |
| --- | --- |
| Spouse | Dori Bridges |
| Children | Spencir Bridges, Bo J. Rushing |
| Parents | Betty A. Bridges, James Bridges Sr. |
| Siblings | Jimmy Bridges, Verda Bridges |
Accomplishments
| | |
| --- | --- |
| Awards | TV Land Anniversary Award |
| Nominations | NAACP Image Award for Outstanding Actor in a Comedy Series, TV Land Quintessential Non-Traditional Family Award |
| Movies | I Got Five on It Too, High School U.S.A., See Dick Run, The Climb, Alien Express, Dependent's Day, Curse of the Maya, Big Money Rustlas, The Jerk Theory, Treasure n tha Hood, Love to Kill, Dumb Luck, King of the Underground, Flossin, Turning Point, Dawn of the Living Dead, San Franpsycho, Busted, Th... |
| TV Shows | truTV Presents: World's Dumbest..., Hulk Hogan's Celebrity Championship Wrestling, Skating with Celebrities, Diff'rent Strokes, Fish, 100 Greatest Kid Stars |
Social profile links
Quotes
| # | Quote |
| --- | --- |
| 1 | The best advice I've ever received or given, in or out of the entertainment business, is as follows: "Stick with God." |
Facts
| # | Fact |
| --- | --- |
| 1 | Fought and won against former rapper, Vanilla Ice, in a celebrity boxing match on FOX-TV. [March 2002] |
| 2 | Acting mentor was Conrad Bain. |
| 3 | With Conrad Bain's death on January 14, 2013, Bridges and Charlotte Rae are the only surviving members from the original cast of Diff'rent Strokes (1978). |
| 4 | Has a daughter named Bo J Rushing. |
| 5 | Uncle of Penny Bae Bridges, Brooke Marie Bridges, and Rachel Bridges. |
| 6 | Ranked #40 in VH1's list of the "100 Greatest Kid Stars" |
| 7 | Was a contestant on The Weakest Link (2001). His second question was to name the man that married Courteney Cox. As a joke for not knowing the answer, Bridges guessed Gary Coleman. As a result, he was voted the very first weakest link. |
| 8 | Rescues woman whose wheelchair tipped over while fishing. [April 2001] |
| 9 | Ex-brother-in-law of Barbara Bridges. |
| 10 | Son of Betty A. Bridges |
| 11 | Younger brother of Jimmy Bridges and Verda Bridges. |
| 12 | Arrested after alledgedly ramming an associate's car with his own after an argument. [January 1997] |
| 13 | Father, with Dori Bridges (nee Dori Smith), of son Spencir Bridges (b. 1998). |
Pictures
Movies
Actor
| Title | Year | Status | Character |
| --- | --- | --- | --- |
| Ghost Dog: A Detective Tail | 2003 | TV Movie | Power Plant Guard |
| Pauly Shore Is Dead | 2003 | | Todd Bridges |
| Baby of the Family | 2002 | | Ted |
| Pacino Is Missing | 2002 | | Harrison Dodge |
| Scream at the Sound of the Beep | 2002 | | Lamar |
| Welcome to America | 2002 | | Easy T |
| The Rerun Show | 2002 | TV Series | T.J. Davis |
| Diamonds from the Bantus | 2002 | | |
| The Climb | 2002 | | Eddie |
| The Beach House | 2002 | | Todd |
| Wrong Way to Sundance | 2001 | | Todd Bridges |
| Son of the Beach | 2001 | TV Series | Todd Bridges |
| Inhumanity | 2001 | Video | |
| Flossin | 2001 | | Terry |
| The Thief & the Stripper | 2000 | | Burn |
| The Darkling | 2000 | TV Movie | Baron |
| After Diff'rent Strokes: When the Laughter Stopped | 2000 | TV Movie | Crack Dealer |
| Building Bridges | 2000 | | Todd Bridges (1990) |
| Flat Out | 1999 | | Dr. Acosta |
| The Waterfront | 1998 | | |
| A Day in the Life of Mia | 1997 | | Richard |
| A Devil Disguised | 1997 | Short | Thomas |
| Hoover Park | 1997 | | |
| The Girl Gets Moe | 1997 | | Dr. Glick |
| L.A. Heat | 1997 | TV Series | Trevor |
| Busted | 1997 | Video | Billy |
| Circle of Pain | 1996 | TV Movie | |
| Gangstaz | 1996 | | Tyrone |
| Homeboys | 1992 | | Johnny Davis |
| The Sounds of Silence | 1992 | | Joe Goodman |
| The Ben Stiller Show | 1992 | TV Series | Todd Bridges |
| The New Lassie | 1991 | TV Series | Deputy Kirby |
| She's Out of Control | 1989 | | Water Man |
| Twice Dead | 1988 | | Petie |
| Diff'rent Strokes | 1978-1986 | TV Series | Willis Jackson |
| High School U.S.A. | 1983 | TV Movie | Otto Lipton |
| Here's Boomer | 1980-1981 | TV Series | Turk / Benny |
| The Facts of Life | 1979-1981 | TV Series | Willis Jackson |
| Hello, Larry | 1979 | TV Series | Willis Jackson |
| CHiPs | 1979 | TV Series | Todd Bridges |
| The Return of Mod Squad | 1979 | TV Movie | Jason Hayes |
| The Waltons | 1977-1978 | TV Series | Josh Foster Josh |
| The Love Boat | 1978 | TV Series | Michael Jr. |
| Fish | 1977-1978 | TV Series | Loomis |
| A Killing Affair | 1977 | TV Movie | Todd York |
| A Circle of Children | 1977 | TV Movie | Todd |
| Little House on the Prairie | 1977 | TV Series | Solomon Henry |
| Roots | 1977 | TV Mini-Series | Bud Harvey |
| Police Story | 1976 | TV Series | Little Walter |
| Katherine | 1975 | TV Movie | Robert |
| The Orphan and the Dude | 1975 | TV Movie | Leonard Brown |
| Barney Miller | 1975 | TV Series | Truman Jackson |
| The Young and the Restless | 1973 | TV Series | Juice #2 (2002) |
| Nat Turner: Story of A Prophet | 2017 | pre-production | Jack Waller |
| The Deaf Kid | 2017 | announced | Harold |
| Hospital Arrest | 2016 | post-production | Prosecutor Denuyl |
| Bar Chronicles | | post-production | The Customer |
| The White Sistas | | post-production | Bishop Wilkins |
| Renaissance Man | 2016 | | Todd |
| Nightblade | 2016 | | Detective Francesco |
| 2064: Read Only Memories | 2016 | Video Game | Hayden Webber |
| Precious Mettle | 2016 | | Sam |
| Dependent's Day | 2016 | | Hank Wright |
| Roommates on Elm Street | 2015 | TV Series | The Landlord |
| Dead Ringer | 2015 | | Detective Billington |
| Hotel P | 2014 | TV Series | Bryce |
| College Fright Night | 2014 | | |
| Tesla Effect | 2014 | Video Game | Mantus |
| Monsters on Main Street | 2014 | | Larry Goleman |
| Turning Point | 2012/I | | Marvin |
| World's Dumbest | 2012 | TV Series | |
| That's My Boy | 2012 | | Todd Bridges |
| King of the Underground | 2011 | | Todd |
| The Black Keys: Howlin' for You | 2011 | Video short | Leeroy (as Sir Todd Bridges) |
| Do Me a Solid | 2010 | Short | Maurice |
| The Apparition of Roxanne | 2010 | | Officer Johnston |
| Big Money Rustlas | 2010 | | Scruffy Scrub #3 |
| The Jerk Theory | 2009 | | Waiter (uncredited) |
| Everybody Hates Chris | 2007-2009 | TV Series | Monk |
| I Got Five on It Too | 2009 | | Jimmy |
| See Dick Run | 2009 | | ATM |
| Darkroom | 2008 | | Charles the Barkeep |
| Frankie D | 2007 | | Frankie D |
| Foster Babies | 2007 | Video | Willie Sr. |
| Big Ball'n | 2007 | Video | Kevin Phillips |
| Death Row | 2007 | Video | Mark Violet |
| San Franpsycho | 2006 | Video | Officer Eckersley |
| Last Call | 2006/I | Video | William |
| The Damned | 2006 | Video | Rick |
| Issues | 2005 | | Carson |
| I Got Five on It | 2005 | Video | Jimmy |
| Alien Express | 2005 | TV Movie | Peter |
| Treasure n tha Hood | 2005 | | Henry Nails |
| Jane Doe: Now You See It, Now You Don't | 2005 | TV Movie | The Man |
| Evil Grave: Curse of the Maya | 2004 | | Ruben Herardo |
| Land of the Free? | 2004 | | Alex |
| May Day | 2003 | Video | |
| Black Ball | 2003 | | Billy |
| Dumb Luck | 2003 | | Lincoln |
Producer
| Title | Year | Status | Character |
| --- | --- | --- | --- |
| Frankie D | 2007 | producer | |
| Foster Babies | 2007 | Video producer | |
| Big Ball'n | 2007 | Video producer | |
| Black Ball | 2003 | producer | |
| Flossin | 2001 | producer | |
| Building Bridges | 2000 | producer | |
Director
| Title | Year | Status | Character |
| --- | --- | --- | --- |
| Foster Babies | 2007 | Video co-director | |
| Black Ball | 2003 | | |
| Flossin | 2001 | as The Bridges Brothers | |
| Building Bridges | 2000 | | |
Writer
| Title | Year | Status | Character |
| --- | --- | --- | --- |
| Building Bridges | 2000 | | |
Cinematographer
| Title | Year | Status | Character |
| --- | --- | --- | --- |
| A Devil Disguised | 1997 | Short | |
Soundtrack
| Title | Year | Status | Character |
| --- | --- | --- | --- |
| Dickie Roberts: Former Child Star | 2003 | "Child Stars on Your Television" | |
Thanks
| Title | Year | Status | Character |
| --- | --- | --- | --- |
| TSI: Hollywood | 2013 | Short special thanks | |
| The Surreal Life | 2004 | TV Series special thanks - 1 episode | |
Self
| Title | Year | Status | Character |
| --- | --- | --- | --- |
| The Dr. Oz Show | 2016 | TV Series | Himself |
| Coming To The Stage | 2016 | TV Series | Himself (segment "mr. microphone") |
| Home & Family | 2016 | TV Series | Himself |
| Norman Lear: Just Another Version of You | 2016 | Documentary | Himself |
| One on One with Jasper Cole | 2015 | TV Series | Himself - Guest |
| The Jack and Triumph Show | 2015 | TV Series | Himself |
| The Insider | 2014 | TV Series | Himself |
| Exhale | 2013 | TV Series | Himself |
| Oprah: Where Are They Now? | 2013 | TV Series | Himself |
| Access Hollywood Live | 2013 | TV Series | Himself |
| Marie | 2013 | TV Series documentary | |
| TSI: Hollywood | 2013 | Short | Himself |
| World's Dumbest | 2008-2013 | TV Series | Himself |
| Hollywood Uncensored with Sam Rubin | 2012 | TV Series | Himself - Panelist |
| The Tragic Side of Fame | 2011 | TV Movie | Himself |
| 50 Greatest Wedding Shockers | 2011 | TV Movie documentary | Himself |
| Are We There Yet? | 2011 | TV Series | Himself |
| Way Black When: Primetime | 2011 | TV Series | Himself |
| Totally Tracked Down | 2010 | TV Series | Himself |
| The Mo'Nique Show | 2010 | TV Series | Himself - Guest |
| BET Awards 2010 | 2010 | TV Special | Himself |
| Entertainment Tonight | 2007-2010 | TV Series | Himself |
| The Oprah Winfrey Show | 2010 | TV Series | Himself - Guest |
| The 8th Annual TV Land Awards | 2010 | TV Special | Himself - Glee Club |
| The Wendy Williams Show | 2010 | TV Series | Himself - Guest |
| Larry King Live | 2010 | TV Series | Himself - Guest |
| Chaos to Harmony | 2010 | Documentary | Himself |
| Gold Diggin': For Love of Money | 2008 | Video | Himself |
| Hulk Hogan's Celebrity Championship Wrestling | 2008 | TV Series | Himself |
| The Two Coreys | 2008 | TV Series | Himself |
| 50 Greatest Comedy Catchphrases | 2008 | TV Movie documentary | Himself |
| Psychopathic: The Videos | 2007 | Video | Himself (segment "Woo Woo Woo") |
| Decision House | 2007 | TV Series | Himself |
| Jury Duty | 2007 | TV Series | Himself (2007) |
| TV Land Confidential | 2005-2007 | TV Series documentary | Himself - Interviewee / Himself |
| 50 Most Shocking Celebrity Scandals | 2007 | TV Movie | Himself |
| The 5th Annual TV Land Awards | 2007 | TV Special | Himself - Winner ("30th Anniversary") |
| 1 vs. 100 | 2007 | TV Series | Himself / Himself - Mob |
| Fear Factor | 2006 | TV Series | Himself - Contestant |
| Behind the Camera: The Unauthorized Story of 'Diff'rent Strokes' | 2006 | TV Movie | Himself |
| Jimmy Kimmel Live! | 2006 | TV Series | Himself - Guest |
| 50 Shocking Celebrity Confessions | 2006 | TV Movie documentary | Himself |
| Skating with Celebrities | 2006 | TV Series | Himself |
| The 100 Greatest TV Quotes & Catchphrases | 2006 | TV Mini-Series documentary | Himself |
| The Young Turks | 2005 | TV Series | Himself (2010) |
| The Child Star Jinx | 2005 | TV Movie documentary | Himself |
| Punk'd | 2005 | TV Series | Himself |
| The Greatest | 2005 | TV Series documentary | Himself |
| Biography | 2005 | TV Series documentary | Himself |
| Breakin' vs. Krumpin' | 2005 | Video documentary | Himself - Host |
| BET Comedy Awards | 2004 | TV Special | Himself |
| The Surreal Life | 2004 | TV Series | Himself |
| Hollywood Squares | 2002-2003 | TV Series | Himself / Himself - Panelist |
| Dickie Roberts: Former Child Star | 2003 | | Himself |
| I Love the '70s | 2003 | TV Series documentary | Himself |
| Banzai | 2003 | TV Series | Himself |
| TV Land Awards: A Celebration of Classic TV | 2003 | TV Special documentary | Himself |
| VH-1 Where Are They Now? | 2002 | TV Series documentary | Himself |
| Celebrity Boxing | 2002 | TV Special | Himself |
| MADtv | 2001 | TV Series | Himself |
| Oh Drama! | 2001 | TV Series | Himself |
| Weakest Link | 2001 | TV Series | Himself |
| I Love 1980's | 2001 | TV Series documentary | Himself |
| Child Stars: Their Story | 2000 | TV Movie documentary | Himself |
| Labor Day | 2000 | | Himself |
| Entertainment Tonight Presents: TV's Greatest Scandals | 2000 | TV Movie documentary | Himself |
| Dancing in September | 2000 | | Himself (uncredited) |
| TV Guide's Truth Behind the Sitcom Scandals 2 | 2000 | TV Movie documentary | Himself |
| E! True Hollywood Story | 1998 | TV Series documentary | Himself |
| The Beth Littleford Interview Special | 1998 | TV Special | Himself |
| Vibe | 1997 | TV Series | Himself |
| The Daily Show | 1997 | TV Series | Himself - Guest |
| The Word | 1994 | TV Series | Himself |
| The Howard Stern Show | 1991 | TV Series | Himself - Guest |
| Sally Jessy Raphael | 1991 | TV Series | Himself |
| Body Language | 1985 | TV Series | Himself |
| Battle of the Video Games | 1983 | TV Movie | Himself - Red Team Member |
| Ebony/Jet Showcase | 1983 | TV Series | Himself |
| Circus of the Stars #7 | 1982 | TV Special documentary | Himself - Trapeze Artist |
| The Regis Philbin Show | 1981 | TV Series | Himself - Guest |
| The New Battlestars | 1981 | TV Series | Himself |
| Circus of the Stars #6 | 1981 | TV Special | Himself |
| The 33rd Annual Primetime Emmy Awards | 1981 | TV Special | Himself - Presenter: Outstanding Supporting Actress in a Limited Series or a Special & Outstanding Supporting Actor in a Limited Series or a Special |
| Good Evening, Captain | 1981 | TV Special | Himself |
| Kids Are People, Too | 1981 | TV Series | Himself |
| The Alan Thicke Show | 1981 | TV Series | Himself - Guest |
| The Third Annual Black Achievement Awards | 1980 | TV Special | Himself |
| CHiPs | 1980 | TV Series | Himself |
| Macy's 54th Annual Thanksgiving Day Parade | 1980 | TV Movie | Himself |
| The John Davidson Show | 1980 | TV Series | Himself - Guest |
| The Hollywood Squares | 1980 | TV Series | Himself |
| The Mike Douglas Show | 1980 | TV Series | Himself - Guest |
| Battle of the Network Stars VI | 1979 | TV Special | Himself - NBC Team |
| Bicycle Safety | 1975 | Documentary | Himself - Cyclist |
Archive Footage
| Title | Year | Status | Character |
| --- | --- | --- | --- |
| An Open Secret | 2014/I | Documentary | Himself |
| Vanilla Ice Archive | 2012 | Documentary | Himself |
| The O'Reilly Factor | 2008 | TV Series | Willis Jackson |
| Video on Trial | 2006 | TV Series | Himself |
| 50 Cutest Child Stars: All Grown Up | 2005 | TV Movie documentary | Himself |
| Tupac: Resurrection | 2003 | Documentary | |
Awards
Won Awards
| Year | Award | Ceremony | Nomination | Movie |
| --- | --- | --- | --- | --- |
| 2008 | Feature Film Award | New York International Independent Film & Video Festival | Best Actor | Frankie D (2007) |
| 2007 | Anniversary Award | TV Land Awards | | Roots (1977) |
Nominated Awards
| Year | Award | Ceremony | Nomination | Movie |
| --- | --- | --- | --- | --- |
| 2004 | TV Land Award | TV Land Awards | Quintessential Non-Traditional Family | Diff'rent Strokes (1978) |
| 2003 | TV Land Award | TV Land Awards | Quintessential Non-Traditional Family | Diff'rent Strokes (1978) |
| 1984 | Young Artist Award | Young Artist Awards | Best Young Actor in a Comedy Series | Diff'rent Strokes (1978) |
| 1983 | Young Artist Award | Young Artist Awards | Best Young Actor in a Comedy Series | Diff'rent Strokes (1978) |
Source:
IMDb
,
Wikipedia