• Giada Colagrande is an Italian actress and director born in 1975
• She studied in Italy, Australia and Switzerland, and her films are well-known for their unique outlook on the human condition
• She wrote and directed the film "Padre" in 2016, starring Willem Dafoe, Franco Battiato, and Marina Abramović
• She has received numerous accolades, including Best Director Award at the 2003 Sulmonacinema Film and the Paris International Cinema Meeting in 2002
• Estimation of her net worth is $6 million

Known for movies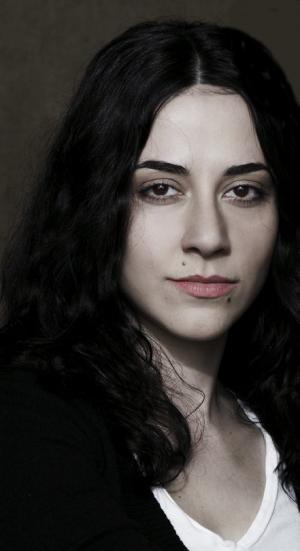 Early life, family, educational background
Italian actress and director Giada Colagrande was born on 16 October 1975, in Pescara, Abruzzo, Italy. She studied in Italy, Australia and Switzerland, and in 1995 she moved to Rome and began making documentaries and video art on contemporary art.
Nothing is known about her family or upbringing.
Career
Giada's films are well-known for their unique outlook on the human condition of modern healthcare. She joined the art project VOLUME from 1997 to 2000, and made a series of video portraits of seven contemporary artists including Bernhard Rüdiger, Gianni Dessí, Sol LeWitt, Alfredo Pirri, Raimund Kummer, Jannis Kounellis, and earned international recognition from them.
She made three short films – "Carnaval" in 1997, "Fetus – 4 brings death" in 1999 and "n.3" in 2000.
She appeared in her first feature film in 2002, "Aprimi il Cuorse" (Open My Heart), acteding in, producing, writing and directing the drama. The movie premiered at the 2002 Venice Film Festival and was then selected by several other international film festivals, including the Tribeca Film Festival in 2003. She won universal acclaim and accolades, including Best Director Award at the 2003 Sulmonacinema Film and the Paris International Cinema Meeting in 2002. She was also nominated for Best New Director in 2003 at the Silver Ribbon.
In 2005 she co-starred in and co-wrote the film "Before It Had a Name" – the international title is "Black Widow" – with her husband; the movie was her first English script. The film premiered in 2005 at the Venice Film Festival, and was shown at other international festivals, including San Sebastian.
In 2010 she wrote and directed "A Woman," in which Willem starred alongside Stefania Rocca and Jess Weixler. The film received a Controcamp Italiano Prize at the 2010 Venice Film Festival.
In 2012 she created the third short film of the PRADA series "The Miu Miu Women's Tale" – "The Woman Dies."
#domani 'The Magic Door', il trio a Milano – Musica @the_magic_door @giadacole @VincenzoZitello – https://t.co/icOPWBJzOX https://t.co/QaxcoHGwq5

— spiritdemilan (@spirit_de_milan) November 21, 2018
That same year she also wrote and directed "Bob Wilson's Life & Death of Marina Abramović " – the documentary follows theatre icons, including Marina Abramović and Bob Wilson, and starred Willem Dafoe, Abramovic, and Antony Hegarty, premiered in 2012 at the Venice Film Festival, and was screened at the Louvre Museum in Paris and MoMA in New York.
Giada and Abramovic worked together again in 2013 in the short film, "The Abramovic Method", which was shown in several art museums around the world, as well as at the Venice Film Festival.
In 2014 she appeared in "Castello Cavalcanti," a short film by Wes Anderson and "Pasolini" by Abel Ferrara.
She wrote, acted in and directed "PADRE" in 2016, starring Willem Dafoe, Franco Battiato, and Marina Abramović. The film premiered in October 2016 at the Morelia International Film Festival, and is still being shown in film festivals globally.
She made her composing, singing, and writing debut in the 2017 project, "THE MAGIC DOOR," which she created with Vincenzo Zitello and Arthuan Rebis.
Who is Willem Dafoe?
William 'Willem' James Dafoe was born on 22 July 1965, in Appleton, Wisconsin, USA; he is known for having a signature gravelly voice. Over the course of his acting career, he has received numerous accolades including nominations for three Golden Globe and four Academy Awards. He has worked with filmmakers such as Wes Anderson, Abel Ferrara, Paul Schrader, and Lars von Trier.
He was an early member of the Wooster Group, an experimental theater company, with which he appeared in a number of productions, and toured with the group across America and Europe before going into the film industry.
In 1980 he supposed to make his film debut in "Heaven's Gate," but was replaced during production. In the 1982 film "The Loveless" he landed his first leading role, which helped him land two other roles; as the main antagonist in 1984's "Streets of Fire", and in 1985's "To Live and Die in L.A." In 1986 for his role as Sergeant Elias Gordon in the Oliver Stone war film, "Platoon", he received his first Academy Award nomination.
In 1988 he appeared in two controversial films – in "Mississippi Burning" and in Martin Scorsese's "The Last Temptation of Christ" as Jesus. After only appearing in small roles, he collaborated with director Paul Schrader with a six-film series, which began with "Light Sleeper" in 1992. In 1993 he starred in the erotic thriller "Body of Evidence," then co-starred in 1994's "Clear and Present Danger," 1996's "The English Patient," "Speed 2: Cruise Control" in 1997, and 1999's "The Boondock Saints."
He was nominated for his second Academy Award for his portrayal of Max Schreck in the 2000 film "Shadow of the Vampire." In 2002 he played Norman Osborn in "Spider-Man," and in 2003 the villain in "Once Upon a Time in Mexico."
He played Carson Clay in the 2007 film entitled "Mr. Bean's Holiday", and in 2009 he starred in one of his three movies with Lars von Trier, the experimental film 'Antichrist." In 2014 he appeared in popular movies including 'John Wick," "The Fault in Our Stars," and "The Grand Budapest Hotel."
Most recently, he was in the highly anticipated 2017 film "Murder on the Orient Express", and co-starred in "The Lighthouse" in 2019 alongside Robert Pattinson.
He has dabbled in voice-acting too – in 2003 he voiced Gill in "Finding Nemo," and reprised his role in the 2016 sequel "Finding Dory." He has also lent his voice to video game adaptations such as "Finding Nemo" in 2003, "James Bond 007: Everything or Nothing" 2004, and "Beyond: Two Souls" in 2013.
Willem has also portrayed a couple of real-life people – in 1994 he played T.S. Eliot in "Tom & Viv," in 2014 portrayed Pier Paolo Pasolini in "Pasolini," and in 2018 he played Vincent van Gogh in "At Eternity's Gate"; for the latter he received an Academy Award nomination for Best Actor.
His net worth has been estimated at $24 million as of mid-2020.
Personal life
Giada met Willem through mutual friends in 2004 while in Rome. On 24 March 2005 after a year of dating Willem proposed, and they married the next day, with her editor and his manager as witnesses.
She is the stepmother of Willem's son, Jack Dafoe, who was born in 1982; his mother is theater director Elizabeth LeCompte.  Giada and Willem don't have any children together, and divide their time between New York City and Italy
She is very quiet about her personal life, and likes to keep it private.
Appearance
Giada has dark brown eyes and black hair. She is 5ft 5in (1.65m) tall.
Net worth and salary
Her net worth has been estimated at $6 million.
General Info
| | |
| --- | --- |
| Full Name | Giada Colagrande |
| Profession | Actor, Film director, Film producer, Screenwriter |
| Nationality | Italian |
Family
Accomplishments
| | |
| --- | --- |
| Nominations | Controcampo Award for Narrative Feature-length Films |
| Movies | Pasolini, Castello Cavalcanti, Bob Wilson's Life & Death of Marina Abramovic, A Woman, Before It Had a Name, Open My Heart |
Social profile links
Pictures
Movies
Director
| Title | Year | Status | Character |
| --- | --- | --- | --- |
| Padre | 2016/II | | |
| The Abramovic Method | 2013 | Documentary short | |
| Bob Wilson's Life & Death of Marina Abramovic | 2012 | Documentary | |
| The Woman Dress | 2012 | Short | |
| A Woman | 2010 | | |
| Before It Had a Name | 2005 | | |
| Aprimi il cuore | 2002 | | |
| Carnaval | 1998 | Short | |
Writer
| Title | Year | Status | Character |
| --- | --- | --- | --- |
| Padre | 2016/II | | |
| Bob Wilson's Life & Death of Marina Abramovic | 2012 | Documentary | |
| The Woman Dress | 2012 | Short | |
| A Woman | 2010 | written by | |
| Before It Had a Name | 2005 | | |
| Aprimi il cuore | 2002 | screenplay / story | |
| Carnaval | 1998 | Short written by | |
Actress
| Title | Year | Status | Character |
| --- | --- | --- | --- |
| Padre | 2016/II | | Giulia Fontana |
| Pasolini | 2014 | | Graziella Chiarcossi |
| Castello Cavalcanti | 2013 | Short | Bartender |
| Before It Had a Name | 2005 | | Eleonora |
| Aprimi il cuore | 2002 | | Caterina |
Producer
| Title | Year | Status | Character |
| --- | --- | --- | --- |
| Aprimi il cuore | 2002 | producer | |
| Carnaval | 1998 | Short producer | |
Thanks
| Title | Year | Status | Character |
| --- | --- | --- | --- |
| Paris, je t'aime | 2006 | thanks | |
Self
| Title | Year | Status | Character |
| --- | --- | --- | --- |
| Registe | 2014 | Documentary | Herself |
| Premio Donostia a Willem Dafoe | 2005 | TV Special | Herself |
Awards
Won Awards
| Year | Award | Ceremony | Nomination | Movie |
| --- | --- | --- | --- | --- |
| 2003 | Prix de l'Avenir | Paris International Cinema Meeting | | Aprimi il cuore (2002) |
| 2002 | Best Director | Sulmonacinema Film Festival | | Aprimi il cuore (2002) |
Nominated Awards
| Year | Award | Ceremony | Nomination | Movie |
| --- | --- | --- | --- | --- |
| 2010 | Controcampo Italiano Prize | Venice Film Festival | | A Woman (2010) |
| 2003 | Silver Ribbon | Italian National Syndicate of Film Journalists | Best New Director (Migliore Regista Esordiente) | Aprimi il cuore (2002) |
| 2003 | Jury Award | Tribeca Film Festival | Best Narrative Feature | Aprimi il cuore (2002) |
Source:
IMDb
,
Wikipedia