• Sig Hansen is a crab fisherman from Seattle, Washington with a long family history in the fishing industry
• He is the captain of the FV Northwestern and stars in the Discovery Channel show, "Deadliest Catch"
• He has experienced two heart attacks and is estranged from his daughter, who has made allegations of sexual assault against him
• Hansen has written a book and also provided voice acting for the film "Cars 2"
• He has a net worth of over $3 million

Known for movies
Short Info
| | |
| --- | --- |
| Net Worth | $3 million |
| Date Of Birth | April 28, 1966, April 28, 1966 |
| Spouse | June Hansen, June Hansen |
| Fact | Sig has been running the 125 ft. Northwestern since he was 22, along with two younger brothers, Edgar Hansen and Norman Hansen. |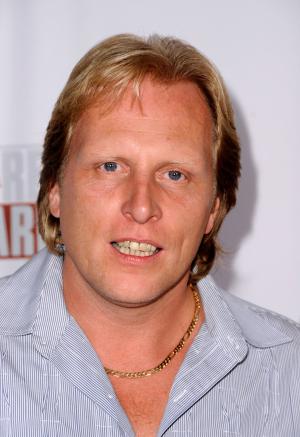 Sig Hansen may have started out as a humble crab fisherman from a long line of the like, but when Discovery Channel arrived on the scene of Alaskan crab fishing, Hansen shot to the height of fame. A constant on the Discovery show "Deadliest Catch" since its inception, Hansen has been an object of much discussion and speculation. The Norwegian captain of the FV Northwestern has struggled with heart issues in recent years, suffering two heart attacks. He works closely with his brother, Edgar Hansen, which raised even more dissent when both brothers faced separate allegations of sexual assault. In the case of Sig Hansen, these allegations arose from his estranged daughter, and caused an enormous stir in the media.
Early Life and Family
Sigurd Jonny 'Sig' Hansen was born on 28 April 1966, in Seattle, Washington State USA, to Sverre and Snefryd Hansen. Sig was the first of three boys, his younger brothers Norman and Edgar following in short order. Sig comes from a long line of crab fisherman which dates back at least four generations. Hansen was eager to follow in the footsteps of his father and grandfather, who had pioneered new fishing techniques that allowed them to extend the fishing season, and so create a steadier source of income. By the age of 14, Hansen was already helping on the family fishing boat, often missing school to do so.
Education
Sig Hansen attended school despite knowing from a young age that the career he wished to follow did not lie in the academic field. He matriculated from Shorewood High School, and didn't attend any institution of tertiary education. Hansen and his brothers are bilingual, speaking fluent Norwegian as spoken in their childhood home. Sig learned all his fishing skills from his father and the crew of the boats he worked on before he obtained his own fishing vessel.
Career
Ascent to Captain
Like most crew on fishing vessels, Hansen had to start on the lowest rung and work his way up to a position of power. Sig began as a deckhand on one of his father's boats after he matriculated, spending months at sea at a time.
He would also strike out to Norway in the summer months, to fish for mackerel and cod. His ability and close family ties saw him ascend to the position of relief skipper at the age of 22 in 1988; he would work short shifts and fill in for various skippers in his father's fleet. By the age of 24, Sig had assumed full control of the Northwestern. The boat had earned an impressive reputation, not only for its success in the fishing industry, but for the incredibly low injury rates and the scarcity of deaths – something not to be taken for granted on the tumultuous and freezing waters of the Bering Sea.
"Deadliest Catch"
Although there are multiple Alaskan based Discovery shows, "Deadliest Catch" is perhaps the most popular of the entire set. The show premiered on 12 April 2005, and set records within the docuseries industry.
The show has earned multiple awards, and the cast is now recognized in mainstream media. Although the featured vessels thrived in the spotlight, the show is reported to have had a highly detrimental impact on the crab fishing industry, as other vessels and fleets struggling to compete. The show takes its name from the hazardous nature of life at sea and on the boat. Sig is a Captain on the show, but also acts as a confidant and mentoring figure to members of the crew, and even the captains of other boats, such as Jake Anderson.
Voice Acting
Sig Hansen's fame at sea led to him being approached by the producers of "Cars 2" (2011) to play a cameo voice role. He agreed, and voiced Crabby the boat; a highly appropriate role given his background.
Author
On 30 March 2010, Sig Hansen and Mark Sundeen released the book they had co-authored, "North by Northwest: A Seafaring Family on Dangerous Alaskan Waters". The book explores the struggle of Sig Hansen's family from immigrants to crab fishing moguls. The book was well-received by the public, rocketing to the New York Times and Wall Street Journal bestseller lists.
Personal Life
Family
Sig divorced from his first wife in 1992, after a messy and tension-ridden process, as the couple was engaged in a vicious battle over the custody of their only daughter, Melissa Eckstrom. The divorce escalated to the extent that allegations were thrown that Sig had sexually abused his daughter, but the case did not go to court for many years.
Hansen later married June and adopted her two daughters – Mandy and Nina. Mandy took to Hansen's way of life and started assisting him on the Northwestern during the filming of "Deadliest Catch", and eventually took over the boat.
Health
Sig Hansen experienced his first heart attack in 2016, while on the Northwestern during the filming of "Deadliest Catch", later admitting that the experience was extremely traumatic and terrifying. The show did not reveal that the heart attack had happened for almost three years, which sparked outrage from the fanbase.
In October 2018, Sig was in the car with his wife June when he experienced his second heart attack.
There's no reason not to see the #PuppyBowl, no matter where you are Sunday. Watch it on Animal Planet or stream it live on your device using #AnimalPlanetGO at 3pm ET/12pm PT. pic.twitter.com/2qd2mWYwKF

— Sig Hansen (@northwesternsig) February 3, 2018
Hansen had been taking anti-biotics for a sinus infection, and unbeknownst to him had an allergic reaction to the medication. Realizing that something was wrong, he continued driving at 100 miles per hour to reach the emergency room. Later, it was revealed that he had barely 10 minutes left before death when the nurse administered the EpiPen injection that would save his life.
These health issues left Hansen extremely wary, aware of his mortality, even affecting the way he viewed his life at sea. Sig Hansen explains that "I don't like it anymore. I don't even remember this king crab season. I'm still trying to get over this last winter. I can't get it out of my mind. It's scary. It's been really hard. I don't know how much more I've got left in me."
Legal Issues
In a highly publicized and convoluted court case, Sig Hansen's estranged daughter made allegations that her father has sexually abused her when she was no more than two years old. She claims that because of this treatment, her life has been plagued with depression, suicidal thoughts, and eating disorders. The case was based on Mellissa's alleged memories of the abuse, medical records, and therapist evaluations. Sig denies all these claims and says that his daughter has been brainwashed by that her mother to believe that these things occurred. He believes that his ex-wife used this tactic to obtain custody of Melissa, and that the two are now using this as a form of blackmail.
While Sig was never convicted of this, the original investigation in 1990 chose not to investigate the case, with the added caveat that they did believe Sig to be guilty, but didn't think they could prove it. However, Hansen has now been acquitted, and all allegations laid to rest.
Appearance
Sig Hansen has pale brown, greying hair that he wears longer, but remains clean-shaven. He is 5ft 8ins (1.72m) tall and weighs 172lbs (78kgs). He is broad-shouldered and well built from his years at sea.
Net Worth and Salary
Sig Hansen has made a sizeable sum from both the crab fishing industry and "Deadliest Catch"; Discovery Channel docuseries cast members are reportedly paid significant amounts for their appearances on the show. As of 2020, Sig Hansen has accrued a net worth of over $3 million.
General Info
| | |
| --- | --- |
| Full Name | Sig Hansen |
| Net Worth | $3 million |
| Date Of Birth | April 28, 1966, April 28, 1966 |
| Height | 1.72 m, 1.72 m |
| Profession | Voice Actor, Author, Voice Actor, Author |
| Nationality | American, American |
Family
| | |
| --- | --- |
| Spouse | June Hansen, June Hansen |
| Children | Mandy Hansen, Nina Hansen, Mandy Hansen, Nina Hansen |
| Parents | Sverre Hansen, Snefryd Hansen, Sverre Hansen, Snefryd Hansen |
| Siblings | Edgar Hansen, Norman Hansen, Edgar Hansen, Norman Hansen |
Accomplishments
| | |
| --- | --- |
| Movies | Cars 2, Cars 2 |
| TV Shows | Deadliest Catch, After the Catch, Deadliest Catch, After the Catch |
Social profile links
Facts
| # | Fact |
| --- | --- |
| 1 | Brother-in-law of Louise Hansen. |
| 2 | Sig Hansen is captain of the Northwestern, one of the most successful crab boats fishing the perilous Bering Sea. |
| 3 | He is a fourth-generation Norwegian fisherman, that has been fishing since his early teens, and is the oldest of the three brothers. |
| 4 | Sig has been running the 125 ft. Northwestern since he was 22, along with two younger brothers, Edgar Hansen and Norman Hansen. |
| 5 | Sig, like his two younger brothers, Norman Hansen and Edgar Hansen, is fluent in Norwegian. |
| 6 | He is the first of three children, born to Snefryd and Sverre Hansen. |
| 7 | Sig, along with his two younger brothers, Edgar Hansen and Norman Hansen, were the first generation of their family to be born in the U.S. |
| 8 | Sig was named after his grandfather, Sigurd. |
| 9 | Along with Captain Larry Hendricks of the "Sea Star", Sig is a consultant for the show, Deadliest Catch (2005). |
| 10 | In the 2004 King Crab Season and in the 2005 Opilio Crab Season, Sig Hansen was awarded a $250,000 bonus from the Discovery Channel for having the vessel which harvested the most king crab and opilio crab. |
| 11 | During one trip, Sig stitched his brother Edgar Hansen's head, after a huge piece of ice hit him there. He used some dental floss to sew it. |
| 12 | Hansen lives in Seattle with his wife, June Hansen, and their two children, Nina Hansen and Mandy Hansen. |
Pictures
Movies
Miscellaneous
| Title | Year | Status | Character |
| --- | --- | --- | --- |
| Deadliest Catch | | TV Series documentary technical advisor - 17 episodes, 2006 - 2007 consultant - 16 episodes, 2016 | |
| Deadliest Catch: Season 10 Revealed | 2015 | TV Movie consultant | |
| Deadliest Catch: Legend of the Northwestern | 2014 | TV Movie documentary archival footage and images courtesy of: | |
Actor
| Title | Year | Status | Character |
| --- | --- | --- | --- |
| Cars 2 | 2011 | | Crabby (voice) |
Self
| Title | Year | Status | Character |
| --- | --- | --- | --- |
| Deadliest Catch | 2005-2017 | TV Series documentary | Himself - Captain: Northwestern / Himself - Captain / Himself |
| Deadliest Catch: Evolution of Danger | 2017 | TV Movie | Himself - Captain: Northwestern (as Sig) |
| Deadliest Catch: Legends Born & Broken | 2017 | TV Movie | Himself - Captain: Northwestern |
| Deadliest Catch: The Bait | 2013-2016 | TV Series | Himself - Co-Host / Himself |
| Deadliest Catch: Sig Hansen Legacy | 2016 | TV Movie documentary | Himself - Captain: Northwestern |
| Deadliest Catch: Legend of the Wizard | 2016 | TV Movie documentary | Himself - Captain: Northwestern |
| Today | 2016 | TV Series | Himself - Guest |
| Deadliest Catch: A Season in Hell | 2016 | TV Movie | Himself - Captain: Northwestern |
| Steve Harvey | 2015 | TV Series | Himself |
| Deadliest Catch: Legend of the Cornelia Marie | 2015 | TV Movie documentary | Himself - Captain: Northwestern |
| Good Morning America | 2015 | TV Series | Himself |
| Deadliest Catch: Captain's Choice 1: Sig Hansen | 2015 | TV Movie documentary | Himself |
| Deadliest Catch: Captain's Choice 10: Sig Hansen and Jake Anderson | 2015 | TV Movie documentary | Himself |
| Deadliest Catch: Captain's Choice 11: All Captains | 2015 | TV Movie documentary | Himself |
| Deadliest Catch: Captain's Choice 13: All Captains | 2015 | TV Movie documentary | Himself |
| Deadliest Catch: Captain's Choice 8: Sig Hansen | 2015 | TV Movie documentary | Himself |
| Deadliest Catch: Captain's Choice 9: Josh and Jake Harris | 2015 | TV Movie documentary | Himself |
| Deadliest Catch: Season 10 Revealed | 2015 | TV Movie | Himself - Captain: Northwestern |
| The Apprentice | 2015 | TV Series | Himself - Contestant |
| CBS This Morning | 2014 | TV Series | Himself - Guest |
| E! News | 2014 | TV Series | Himself |
| Deadliest Catch: Legend of the Northwestern | 2014 | TV Movie documentary | Himself - Captain: Northwestern |
| Deadliest Catch: Behind the Lens | 2014 | TV Movie documentary | Himself - Captain: Northwestern |
| Deadliest Catch: Season 9 Revealed | 2014 | TV Movie documentary | Himself - Captain: Northwestern |
| The Insider | 2013 | TV Series | Himself |
| Live with Kelly and Ryan | 2013 | TV Series | Himself |
| Who Wants to Be a Millionaire | 2013 | TV Series | Himself - Celebrity Contestant |
| Deadliest Catch: An Epic Season | 2013 | TV Special | Himself - Captain: Northwestern |
| Deadliest Catch: Best of Season 8 | 2013 | TV Special | Himself - Captain: Northwestern |
| Watch What Happens: Live | 2013 | TV Series | Himself - Bartender |
| 2012 Primetime Creative Arts Emmys | 2012 | TV Special | Himself - Presenter |
| Deadliest Catch: Behind the Scenes | 2012 | TV Movie documentary | Himself - Captain: Northwestern |
| Deadliest Catch: Revelations | 2012 | TV Movie documentary | Himself - Captain: Northwestern |
| After the Catch | 2007-2012 | TV Series documentary | Himself |
| The Tonight Show with Jay Leno | 2007-2012 | TV Series | Himself |
| Deadliest Catch: Inside the Catch | 2012 | TV Series documentary | Himself - Captain: Northwestern |
| Deadliest Catch: Best of Season 7 | 2012 | TV Special | Himself - Captain: Northwestern |
| Deadliest Catch: Behind the Scenes - Season 7 | 2011 | TV Movie documentary | Himself - Captain: Northwestern |
| Deadliest Catch: Greenhorns | 2011 | TV Movie | Himself - Captain: Northwestern |
| American Chopper: The Series | 2011 | TV Series | Himself |
| Conan | 2011 | TV Series | Himself - Guest |
| Rachael Ray | 2011 | TV Series | Himself |
| Dirty Jobs | 2011 | TV Series | Himself |
| Deadliest Catch: Behind the Scenes - Season 6 | 2010 | TV Movie documentary | Himself - Captain: Northwestern |
| Deadliest Catch: Scariest Moments at Sea | 2010 | TV Movie | Himself (uncredited) |
| The Bonnie Hunt Show | 2010 | TV Series | Himself |
| Deadliest Catch: Best of Season 5 | 2010 | TV Movie | Himself |
| Deadliest Catch: Behind the Scenes - Season 5 | 2009 | TV Movie documentary | Himself - Captain: Northwestern |
| Late Night with Jimmy Fallon | 2009 | TV Series | Himself |
| Ca$h Cab | 2009 | TV Series | Himself |
| Fox Reality Really Awards | 2008 | TV Special | Himself |
| Late Night with Conan O'Brien | 2008 | TV Series | Himself |
| Deadliest Catch: Alaskan Storm | 2008 | Video Game | Himself (voice, as Capt. Sig Hansen) |
| Deadliest Catch: Behind the Scenes | 2007 | TV Movie documentary | Himself (uncredited) |
| Last Call with Carson Daly | 2007 | TV Series | Himself |
| Jimmy Kimmel Live! | 2007 | TV Series | Himself |
| The Daily Show | 2007 | TV Series | Himself |
Archive Footage
| Title | Year | Status | Character |
| --- | --- | --- | --- |
| Live with Kelly and Ryan | 2013 | TV Series | Himself |
| Deadliest Catch: The Beginning | 2013 | TV Movie | Himself - Captain: Northwestern |
| After the Catch | 2008 | TV Series documentary | Himself |
Source:
IMDb
,
Wikipedia