• Shaun Cassidy is an American singer, producer, writer and actor born in 1958.
• His self-titled debut album in 1977 featured his number-one single "Da Doo Ron Ron" and went multi-platinum.
• He is best known for appearing in "The Hardy Boys Mysteries" and has two younger brothers.
• He transitioned from singer to producer and screenwriter in the 1990s and is now the producer and main writer of "New Amsterdam".
• He is married to Tracey Lynne Turner and has an estimated net worth of over $20 million.

Known for movies
Short Info
| | |
| --- | --- |
| Net Worth | $20 million |
| Date Of Birth | September 27, 1958 |
| Spouse | Tracey Lynne Turner (m. 2004), Susan Diol (m. 1995–2003), Ann Pennington (m. 1979–1993), Da Doo Ron Ron, That's Rock and Roll, Hey Deanie |
| Fact | His song, Da Do Ron Ron reached #17 on the German charts in April of 1977. This was the same year his half-brother's (David Cassidy) song Gettin' It On The Street reached #12 on the same exact chart. |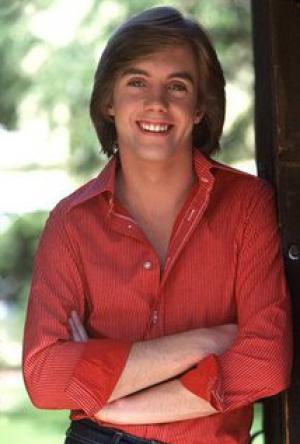 Shaun Cassidy is an American singer, producer, writer and actor, born on 27 September 1958, in Los Angeles, California USA. He's probably best known from appearing in TV series "The Hardy Boys Mysteries" and for his number-one single "Da Doo Ron Ron".
Early Life
Shaun Paul Cassidy is the son of actors Jack Cassidy and Shirley Jones. Shaun has two younger brothers named Patrick and Ryan. Famous actor and musician David Cassidy -born from his father's first marriage to Evelyn Ward – was his older half-brother.
Due to his parent's profession Shaun grew up in Los Angeles and New York, attending Solebury School for his primary education, and then Beverly Hills High School until his matriculation.
Career
Music – Rise to Fame
Shaun Cassidy signed his first recording contract with Warner Bros. Records while still in his teens. This was the first step to start recording music, which led to the release of his first, self-titled album in 1977.
The solo work reached multi-platinum, and its single "Da Doo Ron Ron" – originally recorded by girl group The Crystals in the 1950s – charted number one and won him a nomination as Best New Artist for the Grammy Awards.  The album's second single was entitled "That's Rock 'n' Roll" and charted at number-three in US, earning him international fame due to its success in Europe and Australia.
Despite his recent huge fame and his successful live tour through the US, suddenly becoming a teen celebrity didn't change Shaun's humble nature: 'The idea of being any kind of an idol is kind of embarrassing. My self-worth was never rooted in that.'
The same year Cassidy's second album, "Born Late" was released, and unlike his first album, this one showcased many songs co-written by him. Written by Eric Carmen, its single "Hey Deanie" charted at number-seven, while the second one entitled "Do You Believe in Magic?" – originally recorded by rock band The Lovin' Spoonful in the 1960s – didn't have the same success, hitting number 31 on Billboard.
Despite this, the album was eventually certified platinum, though it received mixed critiques: 'a few old Beatlemaniacs are murmuring that Shaun isn't so bad–he likes the music more than David ever did, his covers show some feeling, and "Hey Deanie" actually rocks.
All of which is true. And all of which is still pretty lame. In 1978 Cassidy's third album, "Under Wraps" peaked at number 33 on Billboard, and its only charting single "Our Night" was number 80 on lists. Although the album is not considered a commercial failure, it meant a dramatic change from his previous works, and signaled Cassidy's momentum and appeal as a teen celebrity was ending.
The song "It's Like Heaven" includes Beach Boys' Brian Wilson songwriting, who had previously collaborated in various songs of Shaun's half-brother David.
Commercial Failure
In July 1979 Cassidy released his fourth album entitled "Room Service", though its only single, "You're Usin' Me" didn't chart at all on Billboard's 200, which meant Cassidy's biggest and first commercial failure.
Ralph Heibutzki reviewed this work on All Music and pointed out its mistakes: 'The real issue is a lack of distinctive material for Cassidy to call his own. He and Lloyd wrote or co-wrote all but one song – "The Letter" – so they definitely have to shoulder the blame. Cassidy might have had better luck if he'd stuck to his stripped-down guns on "Fallin' Into You" or "Break for the Street," whose crisp delivery and guitar work make them the best moments here.'
"Wasp" – the fifth and last studio album of Cassidy, released in 1980 – showcased covers of songs such as "Rebel Rebel" by David Bowie, and "Once Bitten, Twice Shy" by Ian Hunter. Searching for a way to reinvent his sound and career, this pop-oriented album was produced by Todd Rundgren.
Although the single "Memory Girl" became a hit in Europe, Cassidy's efforts to create a commercially successful album were ineffective as "Wasp" was his second album in a row failing to chart in the US, and marking the end of his career as a singer.
Actor
Shaun Cassidy's debut as an actor was as Christopher Wentworth Hewlitt in 1976's movie "Born of Water". Following this role – and shortly after the release of his first studio album – Cassidy was cast as Joe Hardy, the starring role in 1977's TV series "The Hardy Boys/Nancy Drew Mysteries", increasing his fame as a teen idol.
In 1979 he was cast as Roger Meyer in the drama TV movie "Like Normal People" and a year later he obtained his second recurrent role, as Dave Stoller in "Breaking Away".
At the start of the 1980s Cassidy's musical career had sunk considerably, thus he decided to stay away from playing characters on TV, and decided to focus on Broadway instead, starring in "Mass Appeal", a national tour along Milo O'Shea. He also acted in "Bus Stop" – which debuted in London – and in the one-year run of "Blood Brothers" in which he acted as his half-brother David's counterpart.
However, the feud on stage was just for acting as Cassidy told People: 'We don't have traditional sibling rivalry, but we're close. We shared a mutual experience that is kind of unique, we compared notes. But I had an advantage: I saw him go through it.'
In 1985 Cassidy returned to TV when he played David Dischinger's character in an episode of "American Playhouse". Next he appeared as Chad Singer in "Murder, She Wrote", made a brief appearance in "Hospital General" in 1987, then in movie "Once upon a Texas Train" and in "Matlock". Cassidy's last acting appearance was in 1995, in the short film "Your Studio and You".
Producer and Screenwriter
Cassidy successfully transitioned from a pop singer and actor to a screenwriter in the early 1990s, when he wrote the pilot for "American Gothic". Although the series was canceled after only a season on air, its was well received by critics and obtained a passionate review in The New York Times: 'The most original new show of the season'.
Cassidy continued working on his writing skills, and in 1997 created the series "Roar" starring Heath Ledger, which was followed in the same year by "Players" starring Ice-T.
In 2005 Bela Bajaria of Universal Television praised Cassidy on his work, and confirmed the network's decision to hire him as the creator and executive producer of the drama-horror series "Invasion": '(he) is a talented creator and a skilled showrunner. With his vast experience in the entertainment business, he understands all angles of making a TV show. He is also a strong supervisor to other writers, and we are excited to have a deal with him'.
Where Is He Today?
Although years have passed since his last TV appearance, Shaun Cassidy is still actively working behind cameras.
Nowadays he's the producer and main writer of the series "New Amsterdam" premiered in 2018.
Personal Life
Marriage and Children
Cassidy married for the first time in 1979 to model Ann Pennington, with whom he had two children: Caitlin born in 1981 and Jake born in 1985. He was also Pennington's daughter Jessica's step-father. The marriage ended in 1993.
In 1995 Cassidy married Susan Diol, with who he had a daughter Juliet in 1998. Eight years into the marriage, they filed for divorce. In 2004 Cassidy married Tracey Lynne Turner, with whom he has four children: Caleb, Roan, Lila and Mairin. Nowadays the couple is still happily married and lives in California.
Nice date. But how was the conversation? https://t.co/fhApvBgwuP

— Shaun Cassidy (@shaunpcassidy) June 13, 2020
Net Worth
As a result of his successful career as singer, actor, producer and screenwriter, Shaun Cassidy has an estimated net worth of over $20 million, as of mid-2020.
Physical Appearance
Shaun Cassidy is a man of white ethnicity, who has blond-brownish hair and green eyes. His weight is unknown, but he's 5ft 11ins (1.80m) tall.
Interesting Facts
His contract with Warner Bros. Records was signed in 1977, only a year after his high school matriculation.
As a tribute to his half-brother David, who died on 21 November 2017 of liver failure, Shaun Cassidy warmly remembered him with a photo of them together posted on his Twitter account: 'I tried to catch him of course. I always tried to catch him. But I never could. Now, I will carry him, along with all of the funny/sad/extraordinary days we shared, none more filled with love than these last few at his side.'
David Cassidy's music memorabilia was left to his brothers –including Shaun- as part of his last will.
General Info
| | |
| --- | --- |
| Full Name | Shaun Cassidy |
| Net Worth | $20 million |
| Date Of Birth | September 27, 1958 |
| Height | 1.8 m |
| Profession | Screenwriter, Television producer, Film producer, Actor, Singer, Da Doo Ron Ron, That's Rock and Roll, Hey Deanie |
| Education | Beverly Hills High School |
| Nationality | American |
Family
| | |
| --- | --- |
| Spouse | Tracey Lynne Turner (m. 2004), Susan Diol (m. 1995–2003), Ann Pennington (m. 1979–1993), Da Doo Ron Ron, That's Rock and Roll, Hey Deanie |
| Children | Caitlin Ann Cassidy, John Pennington Cassidy, Juliet Cassidy, Lila Tracey Cassidy, Caleb Cassidy, Mairin Cassidy, Roan Howard Cassidy, Da Doo Ron Ron, That's Rock and Roll, Hey Deanie |
| Parents | Jack Cassidy, Shirley Jones, Da Doo Ron Ron, That's Rock and Roll, Hey Deanie |
| Siblings | David Cassidy, Patrick Cassidy, Ryan Cassidy, Da Doo Ron Ron, That's Rock and Roll, Hey Deanie |
Accomplishments
| | |
| --- | --- |
| Nominations | Grammy Award for Best New Artist, TV Land Favorite Teen Dream for Male Award, TV Land Favorite Crimestopper Duo Award, Da Doo Ron Ron, That's Rock and Roll, Hey Deanie |
| Movies | Midnight Run for Your Life, Strays, Roots: The Gift, Once Upon a Texas Train, Like Normal People |
| TV Shows | The Hardy Boys/Nancy Drew Mysteries, Breaking Away, American Gothic, Roar, Players, Invasion, Ruby & The Rockits, Missing You, Hysteria |
Social profile links
Facts
| # | Fact |
| --- | --- |
| 1 | Ex-brother-in-law of Janice Pennington. |
| 2 | 4th child with wife Tracey Lynne Turner Cassidy, a daughter named Mairin Cassidy, was born in June 2011. |
| 3 | 3rd child with wife Tracey Lynne Turner Cassidy, a daughter named Lila Tracey Cassidy, was born in December 2008. |
| 4 | Former Step-father in-law of David Bortolucci. |
| 5 | He graduated from Beverly Hills High School in 1976. |
| 6 | Signed his first autograph at age 5. The reason? For being Shirley Jones' son. |
| 7 | He and his wife, Tracey Lynne Turner, welcomed the arrivals of first son, Caleb Turner Cassidy, on March 3, 2005 and a second son, Roan Howard Cassidy, on September 23, 2006. |
| 8 | Went to the same High School as Angelina Jolie, Michael Klesic, Nicolas Cage, David Schwimmer, and Lenny Kravitz. |
| 9 | Backed into a vehicle that was stopped at the gate of Warner Bros. Studios, pushing the vehicle into a third vehicle, pinning a security guard between the two vehicles. Cassidy was not cited and the case remains under investigation. (19 February 2004) |
| 10 | Won a Dramalogue award for best actor in a stage production of "Diary of a Hunger Strike". |
| 11 | He and his brothers were delivered via Cesarean section. |
| 12 | Was born 1 month after his expected due date. |
| 13 | Middle name Paul comes from his maternal grandfather. |
| 14 | Children by ex-wife Ann Pennington: Caitlin Cassidy (Caitlin Ann Cassidy) (b. on 25 November 1981) and John Cassidy (John (Jake) Pennington Cassidy (II)) (b. on 27 February 1985). |
| 15 | Made his Broadway debut in Willy Russell's Blood Brothers with his half-brother David Cassidy in 1993. |
| 16 | His song, Da Do Ron Ron reached #17 on the German charts in April of 1977. This was the same year his half-brother's (David Cassidy) song Gettin' It On The Street reached #12 on the same exact chart. |
| 17 | Brother of Patrick Cassidy and Ryan Cassidy; half-brother of actor David Cassidy |
| 18 | Son of actress Shirley Jones and actor Jack Cassidy. |
| 19 | Daughter, with Susan Diol, Juliet Jones Diol Cassidy, was born. [March 1998] |
Pictures
Movies
Producer
| Title | Year | Status | Character |
| --- | --- | --- | --- |
| Emerald City | 2017 | TV Series executive producer - 1 episode post-production | |
| Hysteria | 2014 | TV Series executive producer - 1 episode | |
| Blue Bloods | 2011-2012 | TV Series consulting producer - 12 episodes | |
| The Frontier | 2012 | TV Movie executive producer | |
| Ruby & the Rockits | 2009 | TV Series executive producer - 3 episodes | |
| Inseparable | 2008 | TV Movie executive producer | |
| Invasion | 2005-2006 | TV Series executive producer - 22 episodes | |
| The Mountain | 2004-2005 | TV Series executive producer - 3 episodes | |
| Cold Case | 2003 | TV Series executive producer - 4 episodes | |
| The Agency | 2001 | TV Series executive producer - 4 episodes | |
| Cover Me: Based on the True Life of an FBI Family | 2000-2001 | TV Series executive producer - 23 episodes | |
| Hollyweird | 1998 | TV Movie executive producer | |
| Roar | 1997 | TV Series executive producer - 13 episodes | |
| American Gothic | | TV Series supervising producer - 2 episodes, 1995 producer - 1 episode, 1995 | |
| Strays | 1991 | TV Movie co-producer | |
Writer
| Title | Year | Status | Character |
| --- | --- | --- | --- |
| Hysteria | 2014 | TV Series 1 episode | |
| Ruby & the Rockits | | TV Series creator - 10 episodes, 2009 written by - 1 episode, 2009 story - 1 episode, 2009 | |
| Inseparable | 2008 | TV Movie creator | |
| Invasion | | TV Series writer - 10 episodes, 2005 - 2006 creator - 9 episodes, 2005 - 2006 written by - 1 episode, 2006 | |
| The Mountain | | TV Series writer - 1 episode, 2004 teleplay - 1 episode, 2004 | |
| The Agency | 2002 | TV Series written by - 1 episode | |
| Cover Me: Based on the True Life of an FBI Family | 2000 | TV Series writer - 1 episode | |
| Hollyweird | 1998 | TV Movie creator | |
| Players | 1997-1998 | TV Series created by - 18 episodes | |
| Roar | | TV Series creator - 12 episodes, 1997 written by - 3 episodes, 1997 teleplay - 2 episodes, 1997 story - 1 episode, 1997 | |
| American Gothic | | TV Series written by - 3 episodes, 1995 - 1996 creator - 1 episode, 1995 writer - 1 episode, 1995 story - 1 episode, 1995 | |
| Midnight Run for Your Life | 1994 | TV Movie written by | |
| Strays | 1991 | TV Movie written by | |
Actor
| Title | Year | Status | Character |
| --- | --- | --- | --- |
| Your Studio and You | 1995 | Short | Shaun Cassidy (uncredited) |
| Roots: The Gift | 1988 | TV Movie | Edmund Parker Jr. |
| Alfred Hitchcock Presents | 1988 | TV Series | Dale Thurston |
| Matlock | 1988 | TV Series | Craig Gentry |
| Once Upon a Texas Train | 1988 | TV Movie | Cotton |
| Murder, She Wrote | 1987 | TV Series | Chad Singer |
| American Playhouse | 1985 | TV Series | David Dischinger |
| Breaking Away | 1980-1981 | TV Series | Dave Stoller |
| Like Normal People | 1979 | TV Movie | Roger Meyers |
| The Hardy Boys/Nancy Drew Mysteries | 1977-1979 | TV Series | Joe Hardy |
| Born of Water | 1976 | | Christopher Wentworth Hewlitt |
| General Hospital | 1963 | TV Series | Dusty Walker (1987) |
Soundtrack
| Title | Year | Status | Character |
| --- | --- | --- | --- |
| 388 Arletta Avenue | 2011 | performer: "Da Doo Ron Ron" | |
| Solid Gold | 1982 | TV Series performer - 1 episode | |
| James at 16 | 1977-1978 | TV Series performer - 2 episodes | |
| Kaptain Kool and the Kongs Present ABC All-Star Saturday | 1977 | TV Movie performer: "Da Doo Ron Ron" | |
| Dawn: Portrait of a Teenage Runaway | 1976 | TV Movie performer: "Comin' Home Again", "Amblin'" uncredited | |
Director
| Title | Year | Status | Character |
| --- | --- | --- | --- |
| Cover Me: Based on the True Life of an FBI Family | 2000 | TV Series | |
Self
| Title | Year | Status | Character |
| --- | --- | --- | --- |
| The Oprah Winfrey Show | 2010 | TV Series | Himself |
| Jimmy Kimmel Live! | 2009 | TV Series | Himself |
| Entertainment Tonight | 2009 | TV Series | Himself |
| Biography | 2000-2004 | TV Series documentary | Himself |
| VH-1 Where Are They Now? | 2000 | TV Series documentary | Himself |
| Famous Families | 1999 | TV Series documentary | Himself |
| The 13th Annual CableACE Awards | 1992 | TV Special | Himself - Audience Member |
| Solid Gold | 1982 | TV Series | Himself - Co-Host |
| The 37th Annual Golden Globe Awards | 1980 | TV Special | Himself - Presenter |
| Disco | 1976-1979 | TV Series | Himself |
| The National Leukemia Broadcast Council Honors Shirley Jones | 1979 | TV Movie | Himself |
| The Mike Douglas Show | 1977-1979 | TV Series | Himself - Actor / Himself - Co-Host / Himself / ... |
| Aplauso | 1978 | TV Series | |
| Good Morning America | 1978 | TV Series | Himself |
| The Goldie Hawn Special | 1978 | TV Special | Himself |
| The 20th Annual Grammy Awards | 1978 | TV Special | Himself |
| New American Bandstand 1965 | 1977 | TV Series | Himself |
| Rock Concert | 1977 | TV Series | Himself |
| Kaptain Kool and the Kongs Present ABC All-Star Saturday | 1977 | TV Movie | Himself |
| The Magic of ABC | 1977 | TV Special | Himself - Guest |
| Dinah! | 1977 | TV Series | Himself |
| This Is Your Life | 1971 | TV Series | Himself |
Archive Footage
| Title | Year | Status | Character |
| --- | --- | --- | --- |
| Biography | 2008 | TV Series documentary | Himself |
| E! True Hollywood Story | 2008 | TV Series documentary | Himself |
Awards
Nominated Awards
| Year | Award | Ceremony | Nomination | Movie |
| --- | --- | --- | --- | --- |
| 2004 | TV Land Award | TV Land Awards | Favorite Teen Dream - Male | The Hardy Boys/Nancy Drew Mysteries (1977) |
| 2004 | TV Land Award | TV Land Awards | Favorite Crimestopper Duo | The Hardy Boys/Nancy Drew Mysteries (1977) |
| 1980 | Young Artist Award | Young Artist Awards | Best Juvenile Actor in a TV Series or Special | Like Normal People (1979) |
Source:
IMDb
,
Wikipedia