• Holland Taylor is an American actress and dramatist with a career spanning six decades.
• She has acted in many genres, including Broadway, off-Broadway, television, films and voice-acting.
• She is in a relationship with Sarah Paulson, who is 32 years her junior, and is an avid supporter of AIDS fundraising.
• Her net worth is estimated to be around $18 million, and she is well-known for her short blonde hair and blue eyes.
• She has never married or had children, and is well-known for her timeless fashion style.

Known for movies
Short Info
| | |
| --- | --- |
| Net Worth | $15 Million |
| Date Of Birth | January 14, 1943 |
| Mark | Often plays classy or ritzy characters |
| Fact | She has at least five nieces and nephews and a great niece or nephew. Among her friends are playwright A.R. Gurney, and former co-star Téa Leoni. |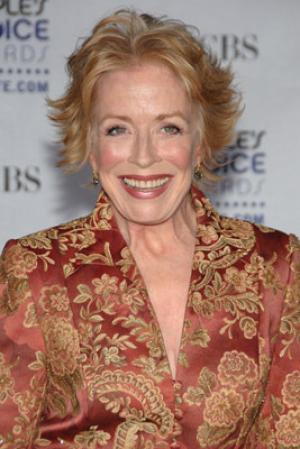 Introduction
We have rarely seen an actress as versatile as Holland Taylor. In her six-decades long career, she has acted in almost every genre there is. As a person from an older generation, her public life was free of controversies until recently, when she announced her relationship with a few decades younger Sarah Paulson. How did the two meet? And how famous is Holland Taylor?
Early life and Education
American actress and dramatist Holland Virginia Taylor, is born on 14 January 1943 in Philadelphia, Pennsylvania USA. Her mother, Virginia Davis, was a painter, while her father, C. Tracy Taylor, was an attorney. She also has two older sisters, Patricia and Pamela, and through the latter she is an aunt of Brad Anderson, famous Hollywood director.
She was raised a Quaker (a Christian group whose members are united by the belief that God is in every one) and as one she attended Westtown high school in West Chester, Pennsylvania. After high school, she enrolled in drama program at Bennington College that she graduated from in 1964, after which she moved to New York City wishing to pursue an acting career.
Career Beginnings
Taylor commenced her career in the theater in the late 1960s. During the next few decades, she was a regular face in a plethora of Broadway and off-Broadway productions. She even starred in a few of them, including Simon Gray's "Butler", and for her role in A. R. Gurney's "The Cocktail Hour" she was nominated for a Drama Desk award.
Despite her television debut being in 1969 when she had a role in the TV film "J.T.", she stuck with mostly performing in the theatre until the early '80s, when she took the role of Denise Cavanaugh in "The Edge of Night". After seeing this, her acting coach Stella Adler encouraged her to keep pursuing television, which finally led Taylor to take a role that will bring her fame – she went on to play Tom Hanks' sexy boss in "Bosom Buddies", a well-known sitcom from the 1980s. After this, the casting calls just kept on coming.
Career after the '80s
Holland continued to star in numerous TV series, appearing in the ABC sitcom "Going Places", where she was reunited with her "Bosom Buddies" executive producers Thomas L. Miller and Robert L. Boyet, and joined the cast of "Saved by the Bell: The College Years" in the 1994, but the show was cancelled just a few episodes later. The next year, she played Camilla Dane in another ABC sitcom "The Naked Truth", where she remained until the show ended in 1998.
She was supposed to get a one-time appearance on "The Practice", but she impressed the writers so much that they decided to keep her as a regular on the show, and she even won an Emmy for this role in 1999! As of today, she's been nominated for an Emmy five more times, including for her role of Evelyn Harper in the TV series "Two and a Half Men".
Holland extensive sitcom appearances also include support roles in "ER", "The Lot", "Veronica's Closet" and "Monk", as well as many others. She also had several noticeable movie roles, in "Legally Blonde", one of the most popular comedies of the early '00s, as well as in "The Truman Show", "George of the Jungle", "Cop and a Half" and "Happy Accidents". She also voiced Prudence in Disney's "Cinderella II" and "Cinderella III: A Twist in Time", and Francine's biological mother in "American Dad!"
In 2009, Holland began writing her own two-act play entitled "Ann: An Affectionate Portrait of Ann Richards", which finally opened on 16th of November in Chicago, and remained on Broadway until 2013.
Relationship with Sarah Paulson
Holland Taylor kept her personal life private for decades, so not much is known about her romantic history. However, in an interview for WNYC's "The Death, Sex and Money" podcast in 2015, she revealed that she is currently dating a much younger woman, and that she had always preferred women.
In March 2016, her partner was confirmed to be "The American Horror Story" actress Sarah Paulson, who is 32 years younger than her.
Paulson said that the two had known each other for years before they officially started dating – as they met back in 2007 at a dinner party – however as they were both in a relationship at the time, nothing happened for a while, until Taylor sent Paulson a message on Twitter, and so a romance was born.
The couple sparked controversy due to their age difference – Paulson was criticized for having "mommy issues", especially since her ex-wife, Cherry Jones, was also around two decades older than her. She was also warned not to go public with her new relationship, as people close to her were concerned that this could ruin her career. However neither her nor Taylor seem to mind the gossips, as they don't hide their public affections of love and always speak highly of each other.
As of now, the rumors speculate that Paulson and Taylor married in secret, but as they aren't hiding their love for each other from public eyes, we don't think that they would keep such information private.
Personal Life
Taylor loves perfecting herself, and is constantly working on her own education. She graduated from the University of Santa Monica and received her Master degree in Spiritual Psychology in 2005, at the age of 62. She also took ballet classes at the Joffrey in 1978 and studied Jazz and Tap dancing.
In an interview for InStyle, Taylor said that she never intended to hide her preference for women, she simply found it "quite surprising" that people would be interested to talk about personal things in public, and never even thought about disclosing anything from her personal life until Paulson told her that she should do so.
Happy Birthday Holland Taylor! Holland is 73 today.Send Birthday Cards on Birthday & Greeting Cards by Davia https://www.holidaycardsapp.com/#celebrity #birthday #hollandtaylor

Posted by Davia Calendar on Thursday, January 14, 2016
Holland grew up in a Quaker's community, which is another reason why she had always found the need to "come out" as weird, since her religion doesn't make any difference between various sexual orientations. Taylor is an avid supporter of Aid for AIDS, an organization from Los Angeles, California – she is on their Honorary Board, and among other fundraising efforts she is an ongoing participant in their biggest annual fundraiser, "Best in Drag Show".
Despite often being given the role of someone's mother during her career, Holland Taylor has never married or had any kids.
Net worth
Taylor's net worth has been estimated at around $18 million, as of early 2020. Her main source of income is her acting career, as she has featured in over 60 sitcoms, 45 movies and approximately 35 theatrical productions, and been nominated for multiple Emmy awards.
Physical characteristics
Holland Taylor is a face many would recognize for her short, blond hair, sharp features and striking blue eyes. She doesn't hide her age but is well-kept, which makes it hard to believe that she is well into her eighth decade. At 5ft 3ins, she is a bit shorter than her 5ft 6ins tall partner. She nurtures her slim figure even at her age and is taking a good care of her health. Many have praised Taylor for her timeless fashion style, and she is still apparently spending a lot on trying keeping her good looks.
General Info
| | |
| --- | --- |
| Full Name | Holland Taylor |
| Net Worth | $15 Million |
| Date Of Birth | January 14, 1943 |
| Height | 1.62 m |
| Profession | Voice Actor, Playwright |
| Education | University of Santa Monica, Bennington College |
| Nationality | American |
Family
| | |
| --- | --- |
| Parents | Virginia Taylor, C. Tracy Taylor |
| Siblings | Patricia Taylor, Pamela Taylor |
| Partner | Sarah Paulson, Sarah Paulson |
Accomplishments
| | |
| --- | --- |
| Awards | Primetime Emmy Award for Outstanding Supporting Actress in a Drama Series, TV Land Future Classic Award, Outer Critics Circle Award for Outstanding Solo Performance |
| Nominations | Primetime Emmy Award for Outstanding Supporting Actress in a Comedy Series, Tony Award for Best Lead Actress in a Play, Primetime Emmy Award for Outstanding Guest Actress - Comedy Series, Drama Desk Award for Outstanding Solo Performance, Helen Hayes Awards for outstanding Supporting Performer, Visi... |
| Movies | The Truman Show, Legally Blonde, The Wedding Date, George of the Jungle, Happy Accidents, Romancing the Stone, Spy Kids 2: The Island of Lost Dreams, Spy Kids 3-D: Game Over, One Fine Day, Baby Mama, Keeping the Faith, The Jewel of the Nile, Next Stop Wonderland, Cinderella II: Dreams Come True, She... |
| TV Shows | Two and a Half Men, The Practice, Baby Bob, The Lot, The Naked Truth, Saved by the Bell: The College Years, The Powers That Be, Going Places, The Edge of Night, Bosom Buddies, Beacon Hill, Me and Mom, Harry |
Social profile links
Marks
| # | Marks / Signs |
| --- | --- |
| 1 | Often plays classy or ritzy characters |
Quotes
| # | Quote |
| --- | --- |
| 1 | "There's a very big age difference between us which I'm sure shocks a lot of people, and it startles me. But as they say, 'If she dies, she dies.'" [Taylor in a November 2015 radio interview with WNYC, joking about her relationship with Sarah Paulson--who is 32 years her junior] |
| 2 | "I'm just cutting a swath of bitchiness through the world!." (on her propensity for playing cantankerous women) |
Facts
| # | Fact |
| --- | --- |
| 1 | She was awarded the 1990 Drama-Logue Award for Performance for "The Cocktail Hour" in the Center Theatre Group/Ahmanson at the James A. Doolittle Theatre (University of California) in Los Angeles, California. |
| 2 | Despite having had no children of her own in real life, onscreen she has played the mother of Jim Carrey, Michelle Pfeiffer, Tina Fey, Nicole Kidman, Leslie Mann, Charlie Sheen, Jon Cryer, Debra Messing, Kevin Bacon, Carla Gugino and Hope Davis. |
| 3 | Is in a relationship with Sarah Paulson since early 2015. |
| 4 | She is of English, and some German, Dutch, Welsh, and French, ancestry. |
| 5 | Often mistaken for Susan Sullivan. |
| 6 | Despite playing her mother in One Fine Day (1996), Taylor is just 15 years older than Michelle Pfeiffer. |
| 7 | Appearing with Buck Henry in off-Broadway play, "Mother". [July 2009] |
| 8 | Wrote and starred in her own one-woman show about the late Texas Governor Ann Richards, "Ann" and performed it on Broadway in 2013. |
| 9 | August 2005 - Received her Master degree in Spiritual Psychology from the University of Santa Monica. |
| 10 | She has at least five nieces and nephews and a great niece or nephew. Among her friends are playwright A.R. Gurney, and former co-star Téa Leoni. |
| 11 | Aunt of Brad Anderson, who is the son of her sister Pamela. |
| 12 | Has never married or had children. Youngest of 3 daughters born to Virginia (Davis) and C. Tracy Taylor. Sisters are Patricia and Pamela. Attended Bennington College in Vermont. She has English, German, and smaller amounts of Welsh, Dutch, and French, ancestry. |
| 13 | Has studied Jazz and Tap dancing and also ballet at the Joffrey (beginning level as of 1978). She has said she is a "once and always student" of acting coach Stella Adler. |
| 14 | Loves France and has taken French classes to learn the language. She has also taken lessons in classical French cooking. |
Pictures
Movies
Actress
| Title | Year | Status | Character |
| --- | --- | --- | --- |
| Strange Frequency | 2001 | TV Movie | Marge Crowley (segment "Room Service") |
| DAG | 2000 | TV Series | Kathering Twigg |
| The Deadly Look of Love | 2000 | TV Movie | Evelyn McGinnis |
| Strong Medicine | 2000 | TV Series | Lillian Pynchon |
| Ally McBeal | 1999-2000 | TV Series | Judge Roberta Kittleson / 2nd Woman in Face Bra Infomercial |
| Keeping the Faith | 2000 | | Bonnie Rose |
| The Spiral Staircase | 2000 | TV Movie | Emma |
| The Wonderful World of Disney | 2000 | TV Series | Katherine Horner |
| Happy Accidents | 2000 | | Therapist |
| The Lot | 1999 | TV Series | Letitia DeVine |
| The Sex Monster | 1999 | | Muriel |
| ER | 1999 | TV Series | Phyllis Farr |
| My Last Love | 1999 | TV Movie | Marnie Morton |
| Buddy Faro | 1998 | TV Series | Olivia Vandermeer |
| The Unknown Cyclist | 1998 | | Celia (uncredited) |
| Hercules | 1998 | TV Series | Queen Myrrha |
| The Naked Truth | 1995-1998 | TV Series | Camilla Dane |
| The Truman Show | 1998 | | Truman's Mother |
| Veronica's Closet | 1998 | TV Series | Millicent |
| Next Stop Wonderland | 1998 | | Piper Castleton |
| Betty | 1997 | | Crystal Ball |
| George of the Jungle | 1997 | | Beatrice Stanhope |
| Just Write | 1997 | | Emma Jeffreys |
| One Fine Day | 1996 | | Rita |
| Something So Right | 1996 | TV Series | Abigail |
| How to Make an American Quilt | 1995 | | Mrs. Rubens |
| The Twisted Tales of Felix the Cat | 1995 | TV Series | Voices |
| Last Summer in the Hamptons | 1995 | | Davis Mora Axelrod |
| Steal Big Steal Little | 1995 | | Mona Rowland-Downey |
| To Die For | 1995 | | Carol Stone |
| A Perry Mason Mystery: The Case of the Jealous Jokester | 1995 | TV Movie | Janice |
| Awake to Danger | 1995 | TV Movie | Dr. Joyce Lindley |
| Diagnosis Murder | 1994-1995 | TV Series | Agent Gretchen McCord |
| A Walton Wedding | 1995 | TV Movie | Aunt Flo |
| The Favor | 1994 | | Maggie Sand |
| The Counterfeit Contessa | 1994 | TV Movie | Wallace Everett |
| Saved by the Bell: The College Years | 1994 | TV Series | Dean Susan McMann |
| In the Best of Families: Marriage, Pride & Madness | 1994 | TV Movie | Florence Newsom |
| Betrayal of Trust | 1994 | TV Movie | Mary Shelton |
| With Hostile Intent | 1993 | TV Movie | Lois Baxter |
| Cop & ½ | 1993 | | Captain Rubio |
| The Powers That Be | 1992-1993 | TV Series | Margaret Powers |
| The Rape of Doctor Willis | 1991 | TV Movie | Dr. Greenway |
| Big Deals | 1991 | TV Movie | Mrs. Bluett |
| Going Places | 1990-1991 | TV Series | Dawn St. Claire |
| Alice | 1990 | | Helen |
| People Like Us | 1990 | TV Movie | Dolly |
| Wiseguy | 1990 | TV Series | Allison Royce / Priscilla Prim |
| Murder, She Wrote | 1989 | TV Series | Winifred Thayer |
| CBS Summer Playhouse | 1987-1989 | TV Series | Mayor Brown / Fran Grogan |
| She's Having a Baby | 1988 | | Sarah Briggs |
| Great Performances | 1987 | TV Series | Ernestine King |
| Perfect Strangers | 1987 | TV Series | Olivia Crawford |
| Harry | 1987 | TV Series | Ina Duckett, R. N. |
| The Jewel of the Nile | 1985 | | Gloria |
| Perry Mason Returns | 1985 | TV Movie | Paula Gordon |
| Key Exchange | 1985 | | Mrs. Fanshaw |
| Me and Mom | 1985 | TV Series | Zena Hunnicutt |
| Kate & Allie | 1984 | TV Series | Linda Cabot |
| American Playhouse | 1984 | TV Series | Mrs. Marbury |
| Romancing the Stone | 1984 | | Gloria |
| Reuben, Reuben | 1983 | uncredited | |
| The Love Boat | 1983 | TV Series | Kathy Brighton |
| I Was a Mail Order Bride | 1982 | TV Movie | Dottie Birmington |
| The Royal Romance of Charles and Diana | 1982 | TV Movie | Frances Shand Kydd |
| Bosom Buddies | 1980-1982 | TV Series | Ruth Dunbar |
| ABC Afterschool Specials | 1981 | TV Series | Felicia Martin |
| Fame | 1980 | | Claudia van Doren (uncredited) |
| The Edge of Night | 1980 | TV Series | Denise Cavanaugh |
| 3 by Cheever | 1979 | TV Mini-Series | Beverly Trencher |
| Kojak | 1977 | TV Series | Elizabeth |
| The Next Man | 1976 | | TV Interviewer |
| Beacon Hill | 1975 | TV Series | Marilyn Gardiner |
| Somerset | 1970 | TV Series | Sgt. Ruth Winter (1973) |
| All My Children | 1970 | TV Series | Jill Ollinger (1981-1982) |
| J.T. | 1969 | TV Movie | Mrs. Arnold |
| Love Is a Many Splendored Thing | 1967 | TV Series | Trish Wanamaker (1971) |
| Mr. Mercedes | 2018 | TV Series pre-production | Ida Silver |
| Divorce: The Greatest Hits | 2016 | Short completed | Karin's Mom (voice) |
| Kepler's Dream | 2016 | | Violet von Stern |
| Hollywood Mom | 2015 | TV Series | Mary Lou Lively |
| Two and a Half Men | 2003-2015 | TV Series | Evelyn Harper |
| Twinkle Toes | 2012 | Video | Principal Garfield (voice) |
| Electric City | 2012 | TV Series short | Ruth Orwell |
| Unscripted | 2011 | TV Series | |
| The Chosen One | 2010 | | Ruth |
| Streetcar | 2009 | Short | Olivia Van Hoffig |
| The L Word | 2004-2009 | TV Series | Peggy Peabody |
| Baby Mama | 2008 | | Rose |
| American Dad! | 2007 | TV Series | Mrs. Dawson |
| Cinderella III: A Twist in Time | 2007 | Video | Prudence (voice) |
| Monk | 2005-2007 | TV Series | Peggy Davenport |
| The Wedding Date | 2005 | | Bunny |
| D.E.B.S. | 2004 | | Ms. Petrie |
| Intent | 2003 | Short | Judge Cavallo |
| The Practice | 1998-2003 | TV Series | Judge Roberta Kittleson |
| Spy Kids 3-D: Game Over | 2003 | | Grandmother |
| Baby Bob | 2002-2003 | TV Series | Madeline Collins |
| Fits and Starts | 2002 | | |
| Fillmore! | 2002 | TV Series | Mrs. Cornwall |
| Spy Kids 2: Island of Lost Dreams | 2002 | | Grandmother |
| Home Room | 2002 | | Dr. Hollander |
| Cinderella II: Dreams Come True | 2002 | Video | Prudence (voice) |
| The Day Reagan Was Shot | 2001 | TV Movie | Nancy Reagan |
| Strange Frequency | 2001 | TV Series | Marge Crowley |
| Legally Blonde | 2001 | | Professor Stromwell |
| The Fighting Fitzgeralds | 2001 | TV Series | Rose |
| Town & Country | 2001 | | Mistress of Ceremonies |
Soundtrack
| Title | Year | Status | Character |
| --- | --- | --- | --- |
| Two and a Half Men | 2003-2009 | TV Series performer - 3 episodes | |
Self
| Title | Year | Status | Character |
| --- | --- | --- | --- |
| The View | 2013-2016 | TV Series | Herself / Herself - Guest |
| Today | 2016 | TV Series | Herself - Guest |
| Entertainment Tonight | 2006-2015 | TV Series | Herself |
| The Nicole Barrett Show | 2014 | TV Series | Herself - Guest |
| Simply Red: Backstage at 'Annie' with Lilla Crawford | 2013 | TV Series | Herself |
| The 67th Annual Tony Awards | 2013 | TV Special documentary | Herself - Nominee: Best Leading Actress in a Play |
| Why We Laugh: Funny Women | 2013 | TV Movie documentary | Herself |
| The Broadway.com Show | 2013 | TV Series | Herself |
| CBS News Sunday Morning | 2013 | TV Series documentary | Herself - Guest |
| 78th McDonald's Thanksgiving Parade | 2011 | TV Movie | Herself |
| The 56th Annual Drama Desk Awards | 2011 | TV Special | Herself - Presenter |
| Overheard | 2011 | TV Series | Herself - Interviewee |
| The 62nd Primetime Emmy Awards | 2010 | TV Special | Herself - Nominated: Outstanding Supporting Actress in a Comedy Series |
| The 8th Annual TV Land Awards | 2010 | TV Special | Herself |
| The Women of Two and a Half Men | 2009 | Video documentary short | Herself - 'Evelyn' |
| Two and a Half Men: Growing Up Harper | 2009 | Video documentary short | Herself - 'Evelyn' |
| The 7th Annual TV Land Awards | 2009 | TV Special | Herself |
| The 35th Annual People's Choice Awards | 2009 | TV Special | Herself |
| The 60th Primetime Emmy Awards | 2008 | TV Special | Herself |
| TV Guide Live at the Emmy Awards | 2008 | TV Special | Herself |
| So You Want Michael Madsen? | 2008 | Documentary | Herself |
| The 33rd Annual People's Choice Awards | 2007 | TV Special documentary | Herself |
| The 58th Annual Primetime Emmy Awards | 2006 | TV Special | Herself |
| Big Brother | 2005 | TV Series | Herself |
| Infiltrating D.E.B.S. | 2005 | Video short | Herself |
| Intimate Portrait | 2002-2004 | TV Series documentary | Herself |
| Banzai | 2003 | TV Series | Herself |
| Inside 'Legally Blonde' | 2001 | Video documentary | Herself |
| The Living Edens | 2001 | TV Series documentary | Narrator |
| The 51st Annual Primetime Emmy Awards | 1999 | TV Special | Herself - Winner: Outstanding Supporting Actress in a Drama Series |
| The Roseanne Show | 1998 | TV Series | Herself |
Awards
Won Awards
| Year | Award | Ceremony | Nomination | Movie |
| --- | --- | --- | --- | --- |
| 2009 | Future Classic Award | TV Land Awards | | Two and a Half Men (2003) |
| 1999 | Primetime Emmy | Primetime Emmy Awards | Outstanding Supporting Actress in a Drama Series | The Practice (1997) |
| 1999 | OFTA Television Award | Online Film & Television Association | Best Guest Actress in a Drama Series | The Practice (1997) |
Nominated Awards
| Year | Award | Ceremony | Nomination | Movie |
| --- | --- | --- | --- | --- |
| 2010 | Primetime Emmy | Primetime Emmy Awards | Outstanding Supporting Actress in a Comedy Series | Two and a Half Men (2003) |
| 2008 | Primetime Emmy | Primetime Emmy Awards | Outstanding Supporting Actress in a Comedy Series | Two and a Half Men (2003) |
| 2007 | Primetime Emmy | Primetime Emmy Awards | Outstanding Supporting Actress in a Comedy Series | Two and a Half Men (2003) |
| 2005 | Primetime Emmy | Primetime Emmy Awards | Outstanding Supporting Actress in a Comedy Series | Two and a Half Men (2003) |
| 2000 | Primetime Emmy | Primetime Emmy Awards | Outstanding Supporting Actress in a Drama Series | The Practice (1997) |
| 2000 | Primetime Emmy | Primetime Emmy Awards | Outstanding Guest Actress in a Comedy Series | The Lot (1999) |
Source:
IMDb
,
Wikipedia