Pam Dawber:
• Born in 1951 in Detroit, Michigan
• Raised with her sister Leslie in Farmington Hills
• Attended Reid Elementary School and North Farmington High School
• Pursued modeling while studying at Oakland Community College
• Started acting in commercials and studied voice and physical acting
• Played lead role in a stock production of "Sweet Adeline" at Goodspeed Opera House
• Starred in ABC comedy "Mork & Mindy" alongside Robin Williams
• Played title role of Samantha Russell in CBS sitcom "My Sister Sam" from 1986-1988
• Appeared in numerous movies in the 1980s and occasional roles in the 1990s
• Voiced Perdita in "101 Dalmatians: The Series" from 1997-1999
• Starred opposite Robin Williams in CBS comedy "The Crazy Ones" in 2014
• Spokeswoman for Big Brothers Big Sisters of America
• People's Choice Award winner in 1979 and 1987
• Married actor Mark Harmon in 1987, with whom she has two sons
• Net worth of $12 million

Known for movies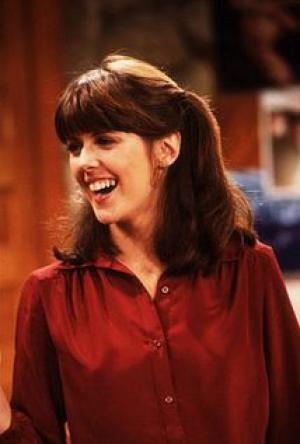 Early life, family, educational background
Singer, actress, fashion model, producer, entrepreneur, spokesperson, and voice actor Pamela Gene Dawber was born on 18 October 1951 in Detroit, Michigan, USA. She was raised with her younger sister, Leslie, by their parents, Eugene E. Dawber and Thelma M. (neé Fisher) in the suburb of Farmington Hills.
Eugene was a commercial artist, and Thelma ran a photo agency. Unfortunately, Leslie was born with a congestive heart condition, and passed away during open-heart surgery in December 1976 when she was 22.
Pam attended Reid Elementary School in Goodrich, then matriculated from North Farmington High School before attending Oakland Community College, and while studying, she would model part-time. She saw the potential for her modeling career to take off, so she dropped out of college to pursue it full-time.
Family's personal life
She is the daughter-in-law of Tom Harmon and Elyse Harmon, and the sister-in-law of Kristin Harmon and Kelly Harmon. Also through her marriage to Mark Harmon, she is the aunt of Sam, Tracy, Gunnar and Matthew Nelson, the offspring of singer Ricky Nelson and Kristin.
Who is Mark Harmon?
American television and film actor Thomas Mark Nelson was born on 2 September 1951, in Burbank, California, USA. Since the early 1970s, Mark has appeared in various roles. He was a college football player before acting in "St. Elsewhere", which earned him People's title of 'Sexiest Man Alive' in 1986. In 2002, he received an Emmy Award nomination for playing a special agent in the Secret Service, Simon Donovan, in "The West Wing."
A year later, he was cast in a similar role as special agent Leroy Jethro Gibbs in "NCIS." The creator of "NCIS" and "JAG" saw Mark in "The West Wing", and decided to cast him as a guest-starring role in two episodes of "JAG" as Leroy, before making him a permanent character in "NCIS", which Mark has played since 2003.
He has also appeared in "The Deliberate Stranger," "Reasonable Doubts," "Certain Prey," and other films and television series. Pam and Mark played Barbara and John Cooper in "I'll Remember April", as well as a number of "Love Letters" productions. In 2005, Mark won a Prism Award and The Golden Boot Award. He earned a Star on the Walk of Fame in 2012, and a People's Choice Award for Favorite TV Crime Drama Actor in 2017.
Career
Pam's friend moved to New York and advised her to move with and bring her modeling portfolio along.
Pam agreed and showed her portfolio to several agencies before being signed as a fashion model with Wilhelmina Models. From there, she decided to go into acting, after appeared in a few commercials.
Having an intense enjoyment for acting, she began studying both voice and physical acting.
Pam was cast as the lead role in a stock production of "Sweet Adeline," a musical comedy at the Goodspeed Opera House in East Haddam, Connecticut. From that role, she went on to audition in 1976 for a role in the television series "Tabitha", a sitcom which ran from 1977 to 1978, and was a spin-off from the sitcom "Bewitched"; the character she auditioned for was given to Lisa Hartman, but ABC-TV was impressed with her audition, so they enrolled Pam into their talent development program, which paid the actors until they found appropriate roles. Through the program, Pam was recruited by Garry K. Marshall.
In the 1980s, she sang in the production of Gilbert & Sullivan's "The Pirates of Penzance," produced by Los Angeles Civic Light Opera, and based on the Joseph Papp/New York Shakespeare Festival production. In the New York run, Linda Ronstadt played Pam's role as Mabel.
Television
She played Terri in "Sister Terri" in 1978.
From 1978 to 1982, she played Mindy McConnell in the ABC comedy, "Mork & Mindy", considered her breakthrough. Being cast was taken as a surprise due to Pam's minimal experience in acting, but Garry K. Marshall saw her potential and cast her as one of the two title roles without asking her to audition. Her character, Mindy, was not only funny but also the love interest of Mork, an alien from the planet Ork. Mork was played by the famous actor, Robin Williams, before he became well-known.
The series was hugely popular in its first season, and averaged at number three in the Nielsen ratings of 1978. She has said that the most challenging part of the role was maintaining a straight face when acting opposite Robin, as he was always hilarious and made her laugh easily and often. As the show progressed, the network insisted on Mindy becoming a more sexualized character, but Pam fought against it, with Robin's support.
She portrayed Karen Billings in an episode of "The Twilight Zone" entitled, "But Can She Type?" in 1985.
From 1986 to 1988, she played the title role of Samantha "Sam" Russell in the CBS sitcom "My Sister Sam.", co-starring opposite Rebecca Schaeffer. The show was a massive success in its first season, but ratings dramatically dropped after the show was moved to Saturday nights, and was taken off air in April 1988.
Half of the episodes in season two were never aired on CBS, but USA Network eventually aired all previous and remaining episodes. A year after the show was canceled, Rebecca was shot and killed in front of her apartment by an obsessed fan, Robert John Bardo, in July 1989. According to close sources, Pam was 'devastated' by Rebecca's death. Along with her other co-stars from "My Sister Sam," Pam reunited with the cast, including David Naughton, Joel Brooks and Jenny O'Hara, to record a public service announcement against violence. Pam furthered her efforts by becoming an advocate for gun control.
In 1987, she played Pearl in "Faerie Tale Theatre" in the episode, "The Little Mermaid", but after the birth of her second child, she left acting to focus on her family, but occasionally acted during the 1990s. In 1994 she played Cheryl Castorini in "Dream On," an the episode "From Here to Paternity."
She voiced the role of Liese in the episode "Self-Discipline" of "Adventures from the Book of Virtues" in 1996, then in 1997 she played Ronnie Boswell in "Life… and Stuff", and from 1997 to 199 she voiced Perdita 'Perdy' in "101 Dalmatians: The Series."
In an episode of "The Crazy Ones" entitled "Love Sucks," in 2014, she played Lily, reuniting with Robin Williams for the show, and once again playing his love interest in the comedy series. Although both actors became widely loved by audiences, the show did not do well and was canceled. Sadly, Robin was already suffering from Lewy body dementia, and died from suicide later that year.
In 2016 she played Arnette in "The Odd Couple" in the episode entitled "Taffy Days." Pam won a People's Choice Award in 1979 for her role in "Mork & Mindy."
In 1987, she earned her second People's Choice Award for Favorite Female Performer in a New TV Program.
Film
In 1978 she played Tracy Farrell in "A Wedding." She appeared in numerous movies in the 1980s, including "The Girl, the Gold Watch & Everything" as Bonny Lee Beaumont in 1980, 1982's "Remembrance of Love" as Marcy Rabin, "Last of the Great Survivors" in 1984 as Laura Matthews, and in 1988 as Lucy Wedemeyer in "Quiet Victory: The Charlie Wedemeyer Story."
She played opposite John Ritter as Helen Knable in the comedy "Stay Tuned" in 1992, as Robyn in 1993's "The Man with Three Wives," "A Child's Cry for Help" as Monica Shaw in 1994, and as Liz Corrigan in 1999's "Don't Look Behind You."
Pam is a spokeswoman for Big Brothers Big Sisters of America. In 2016, Garry K. Marshall passed away.
Out of respect, Pam guest-appeared in a tribute episode of "The Odd Couple," which was dedicated to Garry, with other actors including Cindy Williams, Ron Howard, Anson Williams, Don Most, Marion Ross, and Garry's sister, Penny Marshall.
Along with her ex-manager, Mimi Weber, they created the production company, Pony Productions.
Personal life
On 21 March 1987, Pam married fellow actor Mark Harmon in a private ceremony. Mark's wedding ring is shaped like the head of an eagle. In an interview with Country Living, he shared, 'I wear it or a few others I have because when I'm not shooting, I like to make sure I have something on my ring finger because I'm proud to be married and I'm proud of who I'm married to.' They reportedly renewed their vows on their 30th wedding anniversary in an intimate ceremony held in their backyard.
Congrats to #MarkHarmon (NCIS) and #PamDawber (MORK & MINDY) — married for 32 years!https://t.co/qj5RZhtxxr

— getTV (@gettv) March 29, 2019
The couple has two sons together – Sean Thomas Harmon was born on 26 April 1988 and is now an actor, and Ty Christian Harmon was born on 25 June 1992.
In an interview with ET, Pam opened up on her decision to leave her acting career to focus on her family life, 'I don't think two people can work all the time in show business and stay married.' She added that she got to do everything she wanted to professionally, including performing in musical theatre, voicing cartoons, acting in a number one show, and performing on Broadway. After having her children, her focus switched from chasing 'this fame thing' to wanting to drive her children to school and participate in their school events. 'I got to teach in their art class, and so it was a different life then, and I was very happy to do it''
Pam and Mark are both very private about their personal lives, and do not often appear in public together or with their children.
https://www.instagram.com/p/CAxOaMfD7XF/
In an interview with People while the pair were still engaged, Pam spoke about their privacy: 'We're not trying to keep something secret, but if you don't want it totally exploited by the press, you have to.'
Hobbies, favorite things, and interesting facts
In 1996, Pam and Mark pulled a man out of a burning car.
She has a four-octave soprano voice.
She was a judge on the panel that chose NASA's "Teacher in Space," Christa McAuliffe, who subsequently died in the Challenger Space Shuttle disaster.
Her hobbies include cooking, swimming, canoeing, and horse-back riding.
Pam was best friends with Robin Williams.
Appearance
She is 5ft 6in (1.69m) tall, weighs 126lbs (57kgs), and her vital statistics are 33-25-33. She has blue eyes and brown hair.
Net worth and salary
As of early 2020, Pam's net worth was estimated at $12 million; she earns an annual income from her production company, Pony Productions. When filming "Mork & Mindy," she received $15,000 per episode, a high salary at that time.
General Info
| | |
| --- | --- |
| Full Name | Pam Dawber |
| Date Of Birth | October 18, 1951 |
| Height | 1.69 m |
| Profession | Television producer, Entrepreneur, Voice Actor, Spokesperson, Singer, Fashion Model |
| Education | Oakland Community College, North Farmington High School |
| Nationality | American |
Family
| | |
| --- | --- |
| Spouse | Mark Harmon |
| Children | Sean Harmon, Ty Christian Harmon |
| Parents | Eugene E. Dawber, Thelma Dawber |
| Siblings | Leslie Dawber |
Accomplishments
| | |
| --- | --- |
| Awards | People's Choice Award for Favorite Actress in a New TV Series |
| Nominations | TV Land "Who Knew They Could Sing?" Award |
| Movies | Stay Tuned, I'll Remember April, Through Naked Eyes, Web of Deception, A Child's Cry for Help, Do You Know the Muffin Man?, Remembrance of Love, The Girl, the Gold Watch & Everything, A Stranger to Love, The Bears Who Saved Christmas, Swan Lake, The Little Mermaid, Last of the Great Survivors, Parad... |
| TV Shows | Mork & Mindy, My Sister Sam, 101 Dalmatians: The Series, Mork & Mindy/Laverne & Shirley/Fonz Hour, Life... and Stuff, The Bears Who Saved Christmas |
Social profile links
Salary
Quotes
| # | Quote |
| --- | --- |
| 1 | It is time somebody admitted there are flat-chested women - and I'm one of them...I don't have big boobs and I refuse to pretend I do by wearing a padded bra and a tight outfit. |
| 2 | I am so grateful for my life. I've had really hard times, but then so have most people. But I'm grateful for having been able to come out the other side of it. |
| 3 | It's like a train pulls up to your door, and either you get on it or you let it go by. And I just always got on the train. |
Facts
| # | Fact |
| --- | --- |
| 1 | Was best friends with Robin Williams. |
| 2 | Best known by the public for her starring role as one of the title characters in Mork & Mindy (1978). |
| 3 | When she was modeling in New York, Pam's best friend was Seventeen cover girl Julianne Wasiak, who was also a Wilhemina model. |
| 4 | Introduced to her husband, Mark Harmon, by Gina Hecht. |
| 5 | Her younger sister, Leslie, who was born with a congestive heart condition, died in December 1976. |
| 6 | Daughter of Gene Dawber, a commercial artist, and Thelma Dawber, who ran a stock photo agency. |
| 7 | Is a national spokesperson for Big Brothers and Big Sisters of America |
| 8 | Formed the production company "Pony Productions" with her ex-manager, Mimi Weber. |
| 9 | Served as a judge on the panel that chose Christa McAuliffe as NASA's "Teacher in Space". |
| 10 | Second-cousin of actress Mandy Roveda. |
| 11 | Ex-sister-in-law of Ricky Nelson, Mark Tinker and John DeLorean. |
| 12 | Has two sons with husband Mark Harmon: Sean Harmon (born 26 April 1988) and Ty Christian Harmon (25 June 1992). |
| 13 | Aunt, by marriage, of Tracy Nelson, Matthew Nelson, Sam Nelson and Gunnar Nelson. |
| 14 | Daughter-in-law of Elyse Knox and Tom Harmon. |
| 15 | Sister-in-law of Kelly Harmon and Kristin Harmon. |
| 16 | Assisted Mark in pulling a man from a burning car in 1996. |
Pictures
Movies
Actress
| Title | Year | Status | Character |
| --- | --- | --- | --- |
| The Odd Couple | 2016 | TV Series | Arnette |
| The Crazy Ones | 2014 | TV Series | Lily |
| I'll Remember April | 2000 | | Barbara Cooper |
| Don't Look Behind You | 1999 | TV Movie | Liz Corrigan |
| 101 Dalmatians: The Series | 1997-1998 | TV Series | Perdy |
| Men in Black: The Series | 1998 | TV Series | |
| Life... and Stuff | 1997 | TV Series | Ronnie Boswell |
| Adventures from the Book of Virtues | 1996 | TV Series | Liese |
| A Stranger to Love | 1996 | TV Movie | Andie |
| Trail of Tears | 1995 | TV Movie | Cheryl Harris |
| Aaahh!!! Real Monsters | 1995 | TV Series | Wife / House-buying Wife |
| The Bears Who Saved Christmas | 1994 | TV Short | Mom (voice) |
| A Child's Cry for Help | 1994 | TV Movie | Monica Shaw |
| Web of Deception | 1994 | TV Movie | Ellen Benesch |
| Dream On | 1994 | TV Series | Cheryl Castorini |
| The Man with Three Wives | 1993 | TV Movie | Robyn |
| Stay Tuned | 1992 | | Helen Knable |
| Rewrite for Murder | 1991 | TV Movie | |
| The Face of Fear | 1990 | TV Movie | Connie Weaver |
| Do You Know the Muffin Man? | 1989 | TV Movie | Kendra Dollison |
| Quiet Victory: The Charlie Wedemeyer Story | 1988 | TV Movie | Lucy Wedemeyer |
| My Sister Sam | 1986-1988 | TV Series | Samantha 'Sam' Russell |
| Faerie Tale Theatre | 1985-1987 | TV Series | Pearl / Guest Interviewee |
| American Geisha | 1986 | TV Movie | Gillian Burke |
| The Twilight Zone | 1985 | TV Series | Karen Billings (segment "But Can She Type?") |
| Wild Horses | 1985 | TV Movie | Daryl Reese |
| This Wife for Hire | 1985 | TV Movie | Marsha Harper |
| Last of the Great Survivors | 1984 | TV Movie | Laura Matthews |
| Through Naked Eyes | 1983 | TV Movie | Anne Walsh |
| Mork & Mindy/Laverne & Shirley/Fonz Hour | 1982 | TV Series | Mindy McConnell / Mindy |
| Remembrance of Love | 1982 | TV Movie | Marcy Rabin |
| Pac Preview Party | 1982 | TV Movie | Mindy McConnell (voice) |
| Mork & Mindy | 1978-1982 | TV Series | Mindy McConnell / Mandy |
| Twilight Theater | 1982 | TV Movie | |
| Swan Lake | 1981 | | Princess Odette (voice) |
| The Girl, the Gold Watch & Everything | 1980 | TV Movie | Bonny Lee Beaumont |
| A Wedding | 1978 | | Tracy Farrell (as Pamela Dawber) |
| Sister Terri | 1978 | TV Movie | Sister Terri |
Soundtrack
| Title | Year | Status | Character |
| --- | --- | --- | --- |
| The 36th Annual Tony Awards | 1982 | TV Special performer: "There's a Small Hotel", "You're Just in Love", "Anything You Can Do", "Most Gentlemen Don't Like Love" | |
| Mork & Mindy | 1979-1980 | TV Series performer - 2 episodes | |
Producer
| Title | Year | Status | Character |
| --- | --- | --- | --- |
| Life... and Stuff | 1997 | TV Series producer | |
Self
| Title | Year | Status | Character |
| --- | --- | --- | --- |
| The 44th Annual Golden Globe Awards | 1987 | TV Special | Herself - Audience Member |
| The Kennedy Center Honors: A Celebration of the Performing Arts | 1986 | TV Movie documentary | Herself - Performer |
| The 13th Annual American Music Awards | 1986 | TV Special | Herself |
| Salute! | 1983 | TV Series | Herself |
| Parade of Stars | 1983 | TV Movie | Herself |
| The 9th Annual People's Choice Awards | 1983 | TV Special | Herself - Presenter: Favourite Male Performer in New Television Program |
| Welcome to Los Angeles: A Party for Julio Iglesias | 1983 | TV Movie | Herself |
| Texaco Star Theater: Opening Night | 1983 | TV Movie | Herself |
| The 36th Annual Tony Awards | 1982 | TV Special | Herself - Performer |
| Night of 100 Stars | 1982 | TV Special | Herself |
| Good Morning America | 1980 | TV Series | Herself |
| The Mike Douglas Show | 1978-1980 | TV Series | Herself - Co-Host / Herself - Co-Hoist / Herself - Actress |
| The 6th People's Choice Awards | 1980 | TV Special | Herself - Presenter: Favourite TV Comedy |
| The 31st Annual Primetime Emmy Awards | 1979 | TV Special | Herself - Presenter: Outstanding Drama or Comedy Special |
| Dance Fever | 1979 | TV Series | Herself |
| The Chevy Chase National Humor Test | 1979 | TV Movie | Herself / Various |
| Perry Como's Springtime Special | 1979 | TV Movie | Herself |
| The 5th Annual People's Choice Awards | 1979 | TV Special | Herself - Winner: Favourite Female Performer in New TV Show |
| Look Magazine Gala Party | 1979 | TV Movie | Herself |
| Sitcom: The Adventures of Garry Marshall | 1979 | TV Movie documentary | Herself / Mindy McConnell (uncredited) |
| Pioneers of Television | 2014 | TV Mini-Series documentary | Herself |
| Entertainment Tonight | 2008-2014 | TV Series | Herself |
| Inside Edition | 2014 | TV Series documentary | Herself |
| The Talk | 2014 | TV Series | Herself / Herself - Guest |
| The Late Late Show with Craig Ferguson | 2014 | TV Series | Herself |
| The Tonight Show with Jay Leno | 2014 | TV Series | Herself |
| Biography | 2006 | TV Series documentary | Herself |
| Christa McAuliffe: Reach for the Stars | 2006 | TV Movie documentary | Herself |
| The 100 Greatest TV Quotes & Catchphrases | 2006 | TV Mini-Series documentary | Herself |
| Good Day Live | 2004 | TV Series | Herself |
| Intimate Portrait | 2002 | TV Series documentary | Herself |
| Cameras Rolling: 20 Days on Set | 2000 | TV Movie documentary | Herself |
| Behind the Music | 1997 | TV Series documentary | Herself |
| E! True Hollywood Story | 1996 | TV Series documentary | Herself |
| Late Night with Conan O'Brien | 1994 | TV Series | Herself |
| AFI Life Achievement Award: A Tribute to Elizabeth Taylor | 1993 | TV Special documentary | Herself |
| The 50th Annual Golden Globe Awards | 1993 | TV Special | Herself - Audience Member |
| The First Annual Comedy Hall of Fame | 1993 | TV Movie | Herself |
| The 49th Annual Golden Globe Awards | 1992 | TV Special | Herself - Audience Member |
| The Joan Rivers Show | 1991 | TV Series | Herself |
| AFI Life Achievement Award: A Tribute to Kirk Douglas | 1991 | TV Special documentary | Herself (uncredited) |
| The 17th Annual People's Choice Awards | 1991 | TV Special | Herself - Co-Presenter: Favourite Television Comedy Series |
| AFI Life Achievement Award: A Tribute to David Lean | 1990 | TV Special | Herself (uncredited) |
| Your New Baby | 1989 | Documentary | Narrator |
| The 15th Annual People's Choice Awards | 1989 | TV Special | Herself - Co-Presenter: Favourite Male Performer in New Television Series |
| The Pat Sajak Show | 1989 | TV Series | Herself |
| AFI Life Achievement Award: A Tribute to Gregory Peck | 1989 | TV Special | Herself (uncredited) |
| Hour Magazine | 1982-1988 | TV Series | Herself |
| The Starlight Annual Foundation Benefit | 1988 | TV Special | Herself |
| The Morning Exchange | 1988 | TV Series | Herself |
| The 45th Annual Golden Globe Awards | 1988 | TV Special | Herself - Presenter |
| The 9th Annual American Black Achievement Awards | 1988 | TV Special | Herself |
| The 13th Annual People's Choice Awards | 1987 | TV Special | Herself - Winner: Favourite Female Performer in New Television Series |
| Candid Camera: First 40 Years | 1987 | TV Movie | Herself |
Archive Footage
| Title | Year | Status | Character |
| --- | --- | --- | --- |
| Entertainment Tonight | 2014-2016 | TV Series | Herself |
| The Seventies | 2015 | TV Series documentary | Herself |
| Inside Edition | 2014 | TV Series documentary | Mindy McConnell |
| Pioneers of Television | 2014 | TV Mini-Series documentary | Herself |
| Biography | 2010 | TV Series documentary | Herself |
| Happy Days: 30th Anniversary Reunion | 2005 | TV Movie documentary | Mindy McConnell |
Awards
Won Awards
| Year | Award | Ceremony | Nomination | Movie |
| --- | --- | --- | --- | --- |
| 1987 | People's Choice Award | People's Choice Awards, USA | Favorite Female Performer in a New TV Program | |
| 1979 | People's Choice Award | People's Choice Awards, USA | Favorite Female Performer in a New TV Program | |
Nominated Awards
| Year | Award | Ceremony | Nomination | Movie |
| --- | --- | --- | --- | --- |
| 2007 | TV Land Award | TV Land Awards | The "Who Knew They Could Sing?" Award | |
Source:
IMDb
,
Wikipedia