• Iris Law is a British model born in 2000 in London, UK.
• She has six siblings from both her parents' marriages.
• Iris started modeling for Violetta Fancies x You in 2015 and has since worked for Miu Miu, Burberry and Mulberry.
• She is in a relationship with model Jyrrel Roberts and has an estimated net worth of over $200,000.
• Iris likes to cook and is an admirer of Brigitte Bardot.

Known for movies
Short Info
| | |
| --- | --- |
| Date Of Birth | December 29, 1972 |
| Spouse | Sadie Frost |
| Mark | Bold green eyes |
| Fact | Originally was godfather of Kate Moss' daughter Lila, but when he got divorced from Sadie Frost, with whom Moss was close friends with, she relieved him of all duties. |
| Payments | Earned $745,000 from The Talented Mr. Ripley (1999) |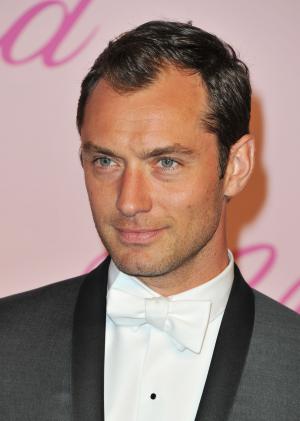 Iris Law is a British model, born on 25 October 2000, in London, United Kingdom. Although she's mainly known for being the daughter of the actor Jude Law, Iris is also recognized for her successful career as an international model.
Early Life
Iris is the second child resulting from the marriage between Jude Law and Sadie Frost. Iris' older brother is Rafferty, her younger brother is Rudy, and she's the younger half-sister of Finlay Munro, who is the only son resulting from her mother's first marriage to Gary Kemp.
In addition, Iris has three younger siblings on her father's side – the oldest is Sofia born in 2009, followed by Ada born in 2015, and the youngest is a baby born in September 2020, whose name is yet to be revealed.
Iris' parents started their divorce process in 2003, amidst rumors of infidelity on her father's part. Though Law always denied these malicious speculations about him, the marriage was publicly known to have problems by the time the split was announced.
Regarding the separation, Iris's mother Sadie Frost made a public statement at the time: 'I have come very reluctantly to the decision that my marriage to Jude is over.' (…) 'We have agreed that a divorce is the only way forward but we have equally agreed that we will do everything in our power to make certain that this is as painless a process as possible for the benefit of the children.' (…) 'They are our number one priority and have always been so and will remain so.'
Dreaming of becoming an underwater veterinarian, or a chef, Iris grew up in Primrose Hill, London along with her siblings, a dog and friends. Though details about her education are unknown, in an interview with W Magazine Iris revealed she had troubles adapting to her school's uniform rules: 'I used to always get in trouble. You were allowed to wear whatever you wanted on your bottom half, but I'd come in in bright red Doc Martens and the teachers would be like, 'You're taking it a bit too far. We meant, like, Sketchers.' I'd come in tights and boots. I used to come in in pajama bottoms with my school shirt – it was a polo, with a jumper, a random uniform. It was weird.'
Iris obtained her General Certificate of Secondary Education (GCSE) in 2017,  then eventually announced in 2020 that she was going to start studying textile design, though further details are still undisclosed.
Career
Debut as Model
Iris Law appeared for the first time in a fashion magazine in 2002, when she posed for Vogue magazine along with her parents and brother Rafferty. The photoshoot session taken by the photographer Steven Klein took place in Marrakech.
More than a decade passed before Iris Law would professionally pose in front of a camera again, though when she did for Illustrated People in 2015, it was a total success. The commotion she caused on social media for appearing in the Violetta Fancies x You pajamas collection was the perfect start for a promising up-and-coming model.
Regarding her debut, Iris told W Magazine that it was unexpected as at first she didn't know what the photoshoot was about. However, she ultimately enjoyed the job and formed an important bond in the process: '(Violetta Kassapi) is like my best friend now, we're so close. I had never really met her apart from when I was a baby.' (…) 'She's so cool, she just kept it so casual. I turned up and there was such a good vibe. She's stayed up all night and cut up all the pajamas and handmade these gloves for us to wear. She styled it herself. I could tell instantly.'
In the same interview she also revealed becoming a model wasn't what she envisioned as a child, but it was satisfactory for her: 'I really enjoy it. And I like the product. And I like the idea of having pictures as memories. I also like looking at other people modeling, the way that it's structured. When it's done really beautifully it's like a little work of art. And I like pictures of me as well.'
Miu Miu, Burberry & More
Along with other renowned names in the industry, such as Rina Fukushi, Taylor Hills, Dilia Martins and Najiyah Imani, in 2017 Iris Law appeared in the lookbook for Miu Miu Resort. Her work on it was well appreciated, as not long afterwards she landed a campaign assignment with Burberry for their Beauty Liquid Lip Velvet.
Excited about the opportunity, Iris Law told Vanity Fair her feelings regarding the company: 'Burberry is such an iconic British brand, and it's an honor to be part of the Burberry family and to be starring in a global campaign for them.' (…) 'and follow in the footsteps of women like Kate (Moss), Cara (Delevingne), and Lily (James).'
Iris Law's career working with the British fashion company wasn't short lived, as in June 2017 she became the face of the brand's Essentials collection: 'From going through this campaign, it's really opened my eyes to the different ways you can have a strong look and natural look.'
In collaboration with Mulberry's Johnny Coca, Iris Law helped to design the limited bag collection "Iris For Iris", launched in March 2020. The experience of creating something was especially thrilling for Law, as she revealed to LNDFashion: 'I love working with Mulberry; Johnny and I really bonded over our love of Japan. The idea of making an "Iris for Iris" was something I was so inspired to do! I am so proud to share the result.'
Also in March, Iris Made her catwalk debut with Miu Miu at the Paris Fashion Week, marking an important step in her career: 'Miu Miu has always inspired me as a brand, and the pieces I've worn from there have definitely impacted the growth of my personal style'.
Personal Life
Romantic Relationships
In 2017 Iris Law started a romantic relationship with model and University of London music student Kelvin Bueno. The relationship was supposedly approved by Law's family, though the couple split not long after it was announced!
In 2018 Law started dating the model Jyrrel Roberts, with whom she has shared several pictures on her social media accounts. To date the couple has been together for more than two years, and often display their relationship publicly.
Net Worth
As of late 2020, Iris Law has an estimated net worth of over $200,000, resulting from her short but successful career as a model. Her father reputedly has over $45 million!
Physical Appearance
Iris Law is a gorgeous woman with blue eyes and natural brown hair. She's 5ft 4ins (1.62m) tal, but her weight is unknown.
Interesting Facts
Iris Law's brother Rafferty is also a successful model. Iris' godmother is the widely recognized model Kate Moss, however, Iris doesn't ask her advice about modeling, and is content to just talk with Moss about trivial themes whenever they meet each other.
Law and her mother Sadie Frost have a good relationship.
— Iris Law (@IrisLawSource) May 2, 2017
In 2015 Iris told W Magazine she and her mother were the same size, which has led her to borrow some of her mother's clothes from time to time: 'Sometimes she gets one really nice piece. But usually the stuff I steal she hasn't worn for ages. Except for a Chanel bag which is my mum's. And I'm always like, 'Can I borrow it for this weekend?' And then she gets it for the weekdays and I get it for the weekend. And I get a text: 'I found it in your room again, it's mine for the next three days!''
Iris likes to cook sauces and soup.
She wants to work with Gucci in the future, but prefers to wear comfortable clothes.
Brigitte Bardot is her beauty icon.
She confessed her beauty philosophy to Elle: 'I'm probably somewhere in the middle (between high maintenance and low-key). I love dressing up to go out and experimenting with looks, but at the same time, I don't always have to have a full face of makeup."
General Info
| | |
| --- | --- |
| Full Name | Jude Law |
| Date Of Birth | December 29, 1972 |
| Height | 1.82 m, 1.63 m |
| Profession | Film producer, Film director, Actor |
| Education | John Ball Primary School, National Youth Music Theatre, Alleyn's School, Corelli College, Guildhall School of Music and Drama |
| Nationality | British, British |
Family
| | |
| --- | --- |
| Spouse | Sadie Frost |
| Children | Rafferty Law, Iris Law, Rudy Law, Sophia Law, Ada Law |
| Parents | Maggie Law, Peter Law, Jude Law, Sadie Frost |
| Siblings | Natasha Law, Rafferty Law, Rudy Law, Sophia Law, Finlay Munro Kemp |
Accomplishments
| | |
| --- | --- |
| Awards | BAFTA Award for Best Actor in a Supporting Role, Honorary César, Empire Hero Award, British Independent Film Award – The Variety Award, National Board of Review Award for Best Cast, John and Wendy Trewin Award for Best Shakespearean Performance, Blockbuster Entertainment Award for Favorite Suppor... |
| Nominations | Academy Award for Best Actor, Academy Award for Best Actor in a Supporting Role, MTV Movie Award for Best Kiss, Golden Globe Award for Best Actor – Motion Picture – Drama, Golden Globe Award for Best Supporting Actor – Motion Picture, Screen Actors Guild Award for Outstanding Performance by a ... |
| Movies | The Holiday, The Talented Mr. Ripley, Alfie, Cold Mountain, Spy, Enemy at the Gates, Anna Karenina, Dom Hemingway, Gattaca, Black Sea, Genius, Contagion, A.I. Artificial Intelligence, Road to Perdition, Side Effects, Sherlock Holmes, The Grand Budapest Hotel, Repo Men, Sleuth, Sherlock Holmes: A Gam... |
| TV Shows | The Young Pope, Families |
Social profile links
Marks
| # | Marks / Signs |
| --- | --- |
| 1 | Rich smooth voice |
| 2 | Bold green eyes |
| 3 | Often plays a representative of the ideal man (Gattaca, The Talented Mr. Ripley, A.I.: Artificial Intelligence) |
Salary
| Title | Salary |
| --- | --- |
| Sherlock Holmes (2009) | $9,000,000 |
| Sleuth (2007) | $10,000,000 |
| Closer (2004) | $9,500,000 |
| Alfie (2004) | $8,000,000 |
| Cold Mountain (2003) | $10,000,000 |
| The Talented Mr. Ripley (1999) | $745,000 |
Quotes
| # | Quote |
| --- | --- |
| 1 | [2013, on privacy] I find it terribly hard to talk about it, because I hear myself as a whingy, moany, lucky person. So it's an awkward thing to voice fairly. But I certainly sometimes weighed up what I was getting out of the job with the hassle and the grief that I was being caused at home. And what I took from that was, "Well, I'd better start making better choices at work." Because I didn't want to give it up. I thought, "Well, if I'm considering stopping, then it means the work's not worth it, so the work should become worth it." I'm only interested in what people do in their work life; I'm genuinely not interested in what they do outside of their work. It just seems disappointing to me that people are. I'm lucky to work with some really interesting people, I'm lucky to work in some really interesting stuff. Yet apparently it's more interesting to talk about my hairline, or whether I've gained some weight or not, or whether I'm seeing someone or not. And I just think we're allowing ourselves to go into a real slurry of lowbrow, gossipy crap. It seems that's becoming a national tendency. |
| 2 | [on comic book films] I've got nothing against them, I see them with my kids, we analyse them over dinner after. Some work in my mind, some don't. I just think it's a shame. I was talking about this with a friend of mine who was very excited about one of those movies. And in the end, I said, "Mate, he's a cartoon character!" I was like, "Wouldn't it be wonderful if we were talking like this about a film like Apocalypse Now (1979) or The Godfather (1972)?" Films that I grew up watching, that to me were adult movies. Event movies that were for adults, like The Deer Hunter (1978). Instead we're all getting excited about cartoon characters! We're grown-ups! That to me is a sad situation. There's a place for those films, and I love them, but it seems it's either all that or nothing. |
| 3 | I really try and mix up what I do. The parts that interest me are very varied. I'm really not, and never have been, an actor who's particularly keen on playing one type of role or fitting into a pigeonhole. I'm still aware that people think, "Oh, he does this kind of part." But if you look at the work I do, it often isn't the case. And every time I do something that's slightly different they go, "Oh gosh, that's a first." I think, "Well, I haven't done a hundred dashing leading men." I like changing it up. |
| 4 | [on A.I. Artificial Intelligence (2001)] I liked that movie. I think the thing that shocked me about that film was that the appendix to the film wasn't in the script I read and was an addition that Steven (Spielberg) came up with later. Maybe he always knew he was going to do it, but I certainly had no idea. It must be the only subtitle in the world that reads "4,000 years later". You're thinking, "What?!" I personally felt it could have ended with him underwater. There's a lot in that film that's very, very interesting and dark. |
| 5 | [on Sky Captain and the World of Tomorrow (2004)] The funny thing about Sky Captain is that a year later, Peter Jackson was doing retro-style CG movies in colour, and it was suddenly making hundreds of millions of pounds. That's not to say there weren't other faults with Sky Captain - you could argue that the script could have been tighter - but when you look back at it, there's a lot about it that really worked. And maybe we were just a bit early. Nowadays, film has become a kind of sport, all played out on an opening weekend. |
| 6 | [on playing Dom Hemingway (2013)] It was a wonderful cathartic purge. There were nuances and tones to him, cause he's a deep and complicated and layered kind of human, as we all are. There's a wonderful kind of swagger that is incredible to step into. And that rubs off on you, you know? When you walk around in an electric blue suit and Cuban heel boots, you can't help but walk around with a bit of attitude. |
| 7 | [on stages in choosing acting roles] There's the part that feels like you get over the minefield of being 20 or early 30s in Hollywood..and stick your fingers up and go ''vanity has to go out the window and character has to come flying in'. It's kinda nice to shock people I suppose. |
| 8 | I've never been a great believer in relying on good looks to get you through. To me it's all about the work and what you do in the workplace. |
| 9 | [on working with Richard Shepard on Dom Hemingway (2013)] We both sort of knew, from the off, that in order for the film to work, Dom had to work. And we both kind of fell in love with the character, and bonded over our mutual love of this insane, excessive rogue. I needed him and he needed me, and Dom needed both of us. |
| 10 | [on his desire to make a foreign language film] I'd be very keen to act a foreign language film, especially French. I like Jacques Audiard - especially Rust and Bone (2012) and A Prophet (2009) - and Michael Haneke, to me, he is probably the great director of the moment. His last four or five films have been pretty much faultless. I'd learn Congolese for him. |
| 11 | "Hamlet" is a bit like a great song that's been covered by a load of different singers. It's like Bob Dylan, Van Morrison and Joni Mitchell all covering the same song. But they would each bring a different sound and colour to it (May 2009). |
| 12 | [on his role in A.I. Artificial Intelligence (2001)] Steven Spielberg's approach to Gigolo Joe was the perfect middle ground, compared to Kubrick's far darker original vision. The character was originally much more aggressive, sinister, and far from Spielberg's revised conception as an innocent who's abused. He's a hooker who ultimately comes round to learning to love in a different way. |
| 13 | [on making Gattaca (1997)] It was the first time I felt I was making a script I believed in, and that I'd see something on screen close to what I'd hoped, rather than this vaguely confusing wilderness my jobs had been to this point. It was my first project with quality minds behind it, Jersey Films, Andrew Niccol and Ethan Hawke, who was a joy to work with. I felt we had a real meeting of the minds. |
| 14 | [on filming Enemy at the Gates (2001)] It was cold, very, very cold. I don't remember a lot of daylight, just endless hours of being buried in rubble, interrupted by lots of raising collective spirits by singing Russian folk songs. Can our genuine physical suffering be seen on film? I bloody hope so. |
| 15 | (2004 quote) I've spent most of my free time the past 10 years traveling in Southeast Asia. It started with a trip to Vietnam, because we were told it could be a wonderful place to visit. I loved it and have been to Cambodia, China, Malaysia and Bali. Now I'm intrigued to see places like South America or Africa. I like the idea of constantly discovering. |
| 16 | I just want to say I am deeply ashamed and upset that I've hurt Sienna and the people most close to us. |
| 17 | As a culture, the West has found itself in a strange, not battle of the genders, but battle in one's own gender. There's been so much equalizing that we've all kind of lost a little sense of who and what we're about, and a certain amount of definitions of who and what being a woman and being a man is about. It's almost like a murky middle ground that sometimes diffuses the definition and out of that has indeed spawned, in certain areas, misogynism. |
| 18 | It's not ideal for me that they come out all one after the other in four or five months. I did them all because I found them very different different kinds of films, different kinds of parts. And I hope people recognize the variety rather than the onslaught". [on Sky Captain and the World of Tomorrow (2004), I Heart Huckabees (2004), Alfie (2004), Closer (2004) and The Aviator (2004) coming out within 6 months of each other. He actually did them in the last two years.] |
| 19 | "Face it, I didn't become famous until I took my clothes off" - (People Magazine 3/26/01) |
| 20 | There were two instances where the police were called for whatever reason to my old house and they sold the story, telling lies. The police were responding to phone calls that happened, but they were then coming out and creating an atmosphere, a drama, when actually nothing had happened; there were no charges pressed. But that's the High Court and then the police selling stories, so how are you going to live in a country and feel safe? |
| 21 | I never thought I had to forge a family, but it felt the most natural thing that ever happened to me - meeting someone and becoming a father. |
| 22 | I only want to do the kind of work that I would like to go and see, that's going to teach me something new, that involves working with people I can learn something from and I can give something to. |
| 23 | The only film I ever made for money was something called Music From Another Room, which I really didn't like. |
| 24 | I've always liked what Thomas More said in Utopia, which is that in Utopia every person is allowed their own lifestyle and religion but no one is allowed to stand on a soapbox and tell others that theirs is right. I thought that was brilliant. Brilliant. |
| 25 | The truth is, one can work for another ten years and be playing parts, pushing yourself as hard as you can, and you are still accused of that. You're still tainted with that brush. I'm not called Jude Law, I have three names; I'm called 'Hunk Jude Law' or 'Heartthrob Jude Law'. In England anyway, that's my full name. That's the cheap language that's thrown around, that sums you up in one little bracket. It doesn't look at your life. But if one looks beyond, there is actually a little bit more. |
| 26 | Well, I had to do a nude scene [in the play Indiscretions], and you're on stage naked but you get over it, you do whatever you have to do. But the first night, my character is just getting out of the bath, and the rest of the crew had poured in freezing cold water. |
| 27 | Bosie [from the movie Wilde (1997)] was the first part I was ever offered, which I suppose is sort of an insult because he's just the nastiest bastard! |
| 28 | (about the paparazzi) "I throw root vegetables at them." |
| 29 | [about how he got the role of Gigolo Joe in A.I. Artificial Intelligence (2001)] Through one of those fantastical phone calls when your agent calls you and says Steven Spielberg is on the phone, he wants to speak to you about his next film'. And once you've peeled yourself of the ceiling, you go *clears throat* Yeah, great. |
| 30 | (About his injury during Dickie's death scene in The Talented Mr. Ripley (1999)) "Matt [Damon] broke my rib! But I think I strained his neck, we got a little bit carried away". |
| 31 | [about working on Enemy at the Gates (2001)] Yeah, I got blown up, cut up...I remember actually, when I had to go the Ripley premiere which was happening at that time, I arrived with this huge gash in my head. Very cool, really. |
| 32 | [on his role in The Talented Mr. Ripley (1999)] I told Anthony that if I play Dickie Greenleaf, I want to eat in the best restaurants and drink the best wines every night because he would. |
| 33 | I think it's a bigger risk following a part that plays up your looks than it is to try and carve out a career as an actor. |
| 34 | I have no problem with nudity. My friend Ewan McGregor and I are starkers in most of our films. |
| 35 | Success, and even life itself, wouldn't be worth anything if I didn't have my wife and children by my side. They mean everything to me. |
| 36 | I don't want to do anything that I'm not passionate about. |
| 37 | I honestly have no interest in celebrity whatsoever. If anything, I always cringe at it because it takes away from what I am, which is an actor who wants to be better and do better things. |
| 38 | I've always thought Prince Charming in Cinderella was the most boring role; I'd rather be the Wicked Witch. |
| 39 | [...] you go to the National with your parents and think: 'I'd love to be here.' And then suddenly you are. It's a dream come true. |
| 40 | I would never know how to sell myself as a sex symbol. That's not how I'm programmed. |
| 41 | My only obligation is to keep myself and other people guessing. |
Facts
| # | Fact |
| --- | --- |
| 1 | He has 7 directors on his resume who have won an Oscar for Best Director: Clint Eastwood, Anthony Minghella, Steven Spielberg, Sam Mendes, Martin Scorsese, Mike Nichols, and Steven Soderbergh. |
| 2 | He has two roles in common with Michael Caine: (1) Caine played Alfie Elkins in Alfie (1966) while Law played him in Alfie (2004) and (2) Caine played Milo Tindle in Sleuth (1972) while Law played him in Sleuth (2007), in which Caine played Andrew Wyke. |
| 3 | In order to gain weight for his role in Dom Hemingway (2013), he drank ten Coca-Colas per day. |
| 4 | As of 2015, has appeared in three films that were nominated for the Best Picture Oscar: The Aviator (2004), Hugo (2011) and The Grand Budapest Hotel (2014). |
| 5 | Has been nominated for 2 Tony awards - 'Indiscretions' and 'Hamlet', and 3 Laurence Olivier awards for 'Hamlet', 'Henry V' and 'Anna Christie'. He won the London Critics Circle best Shakespearean performance award for 'Hamlet'. |
| 6 | Expecting his fifth child, due spring 2015. Mother is his ex-girlfriend singer Catherine Harding, aka Cat Cavelli. [November 2015] |
| 7 | Has worked with three other actors who played Dr. Watson. One of his earliest roles was as Joe Barnes in 'The Casebook of Sherlock Holmes (1991)(TV)', in which Watson was played by Edward Hardwicke. He later appeared in A.I. Artificial Intelligence (2001), which was narrated by Ben Kingsley, who played Watson in Without a Clue (1988). In Breaking and Entering (2006), he appeared with Martin Freeman, who played Watson on 'Sherlock (2009)(TV)'. |
| 8 | Was considered for the role of Adrian Veidt/Ozymandias in Watchmen (2009). |
| 9 | He claims his father was the youngest headmaster in London at one point. |
| 10 | He attended the private school Alleyn's in Dulwich, London. It was originally known as "The College of Gods Gift". |
| 11 | His parents were both orphans. |
| 12 | Was cast in The Talented Mr. Ripley (1999) after Anthony Minghella saw him in Immortality (1998). Minghella's wife was producing the film at the time and used to watch the dailies at home after each day's filming. |
| 13 | Was considered for the role of Aldrich Killian in Iron Man Three (2013), but turned it down. |
| 14 | He stated his desire in appearing in a foreign language film, especially French, directed by Jacques Audiard or Michael Haneke. |
| 15 | Playing Hamlet at Wyndham's Theatre in London [July 2009] |
| 16 | Playing Hamlet in Denmark at Kronborg Castle [August 2009] |
| 17 | Filming in Los Angeles, California [May 2008] |
| 18 | Became a father for the 4th time at age 36 when his ex-girlfriend Samantha Burke gave birth to their daughter Sophia Burke on 22 September 2009. |
| 19 | Became a father for the 3rd time at age 29 when his [now ex] wife Sadie Frost gave birth to their son Rudy Indiana Otis Law on 10 September 2002. |
| 20 | Became a father for the 2nd time at age 27 when his [now ex] wife Sadie Frost gave birth to their daughter Iris Law on 25 October 2000. |
| 21 | Became a father for the 1st time at age 23 when his girlfriend [now ex-wife] Sadie Frost gave birth to their son Rafferty Law on 6 October 1996. |
| 22 | One of his paternal great-great-grandmothers was Scottish. |
| 23 | Received a $205,000 settlement, in May 2011, from News of the World's hacking of his phone. |
| 24 | Played Joe Barnes in The Case-Book of Sherlock Holmes: Shoscombe Old Place (1991) and returned to the theme as Dr. Watson in Sherlock Holmes (2009) and Sherlock Holmes: A Game of Shadows (2011). |
| 25 | Appeared twice on the cover of GQ magazine: July '02 and December '04. |
| 26 | Jude and Sienna Miller have ended their relationship, again [February 9, 2011]. |
| 27 | Reconciled with former fiancée Sienna Miller after they appeared in separate stage productions in New York (October 2009). |
| 28 | (December 2008 - January 2009) Vacationed with his family in Brazil. |
| 29 | Model Samantha Burke revealed that she is seven months pregnant with a baby girl by Law. They met each other outside of a New York night club while Law was shooting Sherlock Holmes (2009) and had a very short relationship that was already over by the time Burke discovered she was pregnant. [August 2009] |
| 30 | Originally was godfather of Kate Moss' daughter Lila, but when he got divorced from Sadie Frost, with whom Moss was close friends with, she relieved him of all duties. |
| 31 | Friend of [error]. |
| 32 | In 2007, he spent 10 days in Afghanistan touring the country and filming a documentary. |
| 33 | Good friends with Jonny Lee Miller and Ewan McGregor. |
| 34 | Director Bryan Singer originally wanted him to play Zod in Superman Returns (2006). That role was previously played by Terence Stamp, who originally played the title role of Alfie on stage. |
| 35 | Plays the lead role in Alfie (2004) and Sleuth (2007). Both films had previously been made with Michael Caine in the roles played by Law. |
| 36 | Is a huge fan of Little Britain. |
| 37 | Voted #3 in Elle (France) Magazine's "15 Sexiest Men" poll (June 2007). |
| 38 | Good friends with Rachel Weisz. |
| 39 | Considered for the role of Will Turner in Pirates of the Caribbean: The Curse of the Black Pearl (2003). |
| 40 | Kate Moss is the godmother of his daughter Iris |
| 41 | Attended the Cream reunion at the Royal Albert Hall in May of 2005. |
| 42 | He and his ex-wife Sadie Frost fought a custody battle for over 2 years. |
| 43 | Became engaged to actress Sienna Miller in January 2005. In July 2005, she ended the engagement and he publicly apologized for cheating on her with nanny Daisy Wright. They reconciled briefly and broke up again in 2006. |
| 44 | Band Brand New has a song named after him, titled "Jude Law and a Semester Abroad", featured on their album, "Your Favorite Weapon". |
| 45 | Learned to play saxophone for the film The Talented Mr. Ripley (1999). |
| 46 | At the age of 12, started acting with the National Youth Music Theatre. |
| 47 | Received the Ian Charleson Award for Outstanding Newcomer for "Les Parents Terribles" ("Indiscretions"). |
| 48 | Nominated for the Laurence Olivier Award of Outstanding Newcomer. |
| 49 | Dropped out of school at age 17, to star in the daytime soap Families (1990). |
| 50 | Is a former partner in the production company Natural Nylon. |
| 51 | Attended the Guildhall School of Music and Drama |
| 52 | Was nominated for Broadway's 1995 Tony Award as Best Actor (Featured Role - Play) for "Indiscretions." |
| 53 | Was the host of Saturday Night Live (1975) the night of the infamous Ashlee Simpson incident. |
| 54 | Named "Sexiest Man Alive" 2004 by People Magazine. |
| 55 | Was originally considered for the role of Shinzon of Remus in Star Trek: Nemesis (2002). |
| 56 | Supports Tottenham Hotspur Football Club in London, UK. |
| 57 | When joining the N.Y.M.T., he was placed in the wrong dormitory because they thought he was a girl because of his name. He never told anyone but was soon caught and moved. |
| 58 | He kept the shirts his characters in The Talented Mr. Ripley (1999), Midnight in the Garden of Good and Evil (1997) and Gattaca (1997) wore in the scenes when they were killed. |
| 59 | Broke a rib after falling backwards while filming the murder scene on the boat in the movie The Talented Mr. Ripley (1999). |
| 60 | Welcomed third child son Rudy on September 10, 2002. The baby weighed 5lbs 5oz. |
| 61 | Dropped out of the movie From Hell (2001). |
| 62 | During a guest appearance on The Tonight Show with Jay Leno (1992), Jay Leno asked him where his name came from, and he replied that he was named after The Beatles song "Hey Jude". [June 2001] |
| 63 | Has a tattoo on his left forearm of words from The Beatles song, "Sexy Sadie", which states "You came along to turn on everyone Sexy Sadie", representing his ex-wife, Sadie Frost. |
| 64 | Jude's parents, Peter Law & Maggie Law, were school teachers, but now run a theater company in France. He has one older sister, Natasha, who is a photographer. |
| 65 | On People (USA) magazine's '50 Most Beautiful' list in 2000 and 2004. |
| 66 | Former roommate of Ewan McGregor and Jonny Lee Miller. |
Pictures
Movies
Actor
| Title | Year | Status | Character |
| --- | --- | --- | --- |
| Vox Lux | 2018 | pre-production | |
| Fantastic Beasts and Where to Find Them 2 | 2018 | pre-production | Albus Dumbledore |
| Sherlock Holmes 3 | | announced | Dr. John Watson |
| National Theatre Live: Obsession | 2017 | | |
| King Arthur: Legend of the Sword | 2017 | | Vortigern |
| The Young Pope | 2016 | TV Series | Lenny Belardo |
| The Roof | 2016 | Short | And Yet Another Fan |
| Genius | 2016 | | Thomas Wolfe |
| The Gentleman's Wager II | 2015 | Short | Jude Law |
| The Vote | 2015 | TV Movie | |
| Spy | 2015 | | Bradley Fine |
| Black Sea | 2014 | | Robinson |
| The Gentleman's Wager | 2014 | Short | Jude Law |
| The Grand Budapest Hotel | 2014 | | Young Writer |
| Connection | 2013/I | Short | Englishman |
| Dom Hemingway | 2013 | | Dom Hemingway |
| Side Effects | 2013/I | | Dr. Jonathan Banks |
| Rise of the Guardians | 2012 | | Pitch (voice) |
| Anna Karenina | 2012/I | | Karenin |
| The Homeless Polar Bear | 2012 | Short | Narrator (voice) |
| The Boy in the Oak | 2012 | Short | Narrator |
| Sherlock Holmes: A Game of Shadows | 2011 | | Dr. John Watson |
| Hugo | 2011 | | Hugo's Father |
| 360 | 2011 | | Michael Daly |
| Contagion | 2011 | | Alan Krumwiede |
| Repo Men | 2010 | | Remy |
| Arena | 2010 | TV Series documentary | Various Characters |
| Sherlock Holmes | 2009 | | Dr. John Watson |
| The Imaginarium of Doctor Parnassus | 2009 | | Imaginarium Tony 2 |
| Rage | 2009/I | | Minx |
| Sleuth | 2007 | | Milo |
| My Blueberry Nights | 2007 | | Jeremy |
| The Holiday | 2006 | | Graham |
| Breaking and Entering | 2006 | | Will |
| All the King's Men | 2006 | | Jack Burden |
| A Series of Unfortunate Events | 2004 | | Lemony Snicket (voice) |
| The Aviator | 2004 | | Errol Flynn |
| Closer | 2004/I | | Dan |
| Alfie | 2004 | | Alfie |
| Sky Captain and the World of Tomorrow | 2004 | | Sky Captain |
| I Heart Huckabees | 2004 | | Brad Stand |
| Cold Mountain | 2003 | | Inman |
| Road to Perdition | 2002 | | Maguire |
| A.I. Artificial Intelligence | 2001 | | Gigolo Joe |
| Enemy at the Gates | 2001 | | Vassili |
| Love, Honor and Obey | 2000 | | Jude |
| The Talented Mr. Ripley | 1999 | | Dickie Greenleaf |
| Presence of Mind | 1999 | | Secretary |
| eXistenZ | 1999 | | Ted Pikul |
| Immortality | 1998 | | Steven Grlscz |
| Final Cut | 1998 | | Jude |
| Music from Another Room | 1998 | | Danny |
| Midnight in the Garden of Good and Evil | 1997 | | Billy Hanson |
| Gattaca | 1997 | | Jerome Eugene Morrow |
| Wilde | 1997 | | Lord Alfred Douglas |
| Bent | 1997 | | Stormtrooper |
| I Love You, I Love You Not | 1996 | | Ethan / SS Officer |
| Shot at Dawn | 1995 | TV Movie | Private Harry Farr |
| Shopping | 1994 | | Billy |
| The Marshal | 1993 | TV Movie | Bruno |
| The Crane | 1993 | Short | Young Man 1 |
| Families | 1990-1991 | TV Series | Nathan Thompson |
| The Case-Book of Sherlock Holmes | 1991 | TV Mini-Series | Joe Barnes |
| The Tailor of Gloucester | 1989 | TV Movie | Mayor's Stableboy |
| The Ragged Child | 1988 | TV Movie | Anthony Ashley-Cooper - Clerk of the Court |
Producer
| Title | Year | Status | Character |
| --- | --- | --- | --- |
| The Young Pope | 2016 | TV Series producer - 10 episodes | |
| Sleuth | 2007 | producer | |
| Sky Captain and the World of Tomorrow | 2004 | producer | |
Soundtrack
| Title | Year | Status | Character |
| --- | --- | --- | --- |
| So You Think You Can Dance | 2007 | TV Series performer - 1 episode | |
| Saturday Night Live | 2004 | TV Series performer - 1 episode | |
| The Talented Mr. Ripley | 1999 | performer: "TU VUO' FA l'AMERICANO" | |
| Girls' Night | 1998 | performer: "Ah, Leave Me Not to Pine" | |
Director
| Title | Year | Status | Character |
| --- | --- | --- | --- |
| Tube Tales | 1999 | segment "Bird in the Hand, A" | |
Thanks
| Title | Year | Status | Character |
| --- | --- | --- | --- |
| Brave New World | 2005 | Video documentary special thanks | |
| A Journey to 'Cold Mountain' | 2003 | TV Short documentary special thanks | |
Self
| Title | Year | Status | Character |
| --- | --- | --- | --- |
| WGN Morning News | 2017 | TV Series | Himself |
| Entertainment Tonight | 2007-2017 | TV Series | Himself |
| Live with Kelly and Ryan | 2004-2017 | TV Series | Himself - Guest / Himself |
| Extra | 2003-2017 | TV Series | Himself |
| Late Night with Seth Meyers | 2017 | TV Series | Himself |
| CBS This Morning | 2017 | TV Series | Himself |
| The Late Show with Stephen Colbert | 2016-2017 | TV Series | Himself / Himself - Guest |
| The Young Pope: A Tale of Filmmaking | 2016 | TV Movie documentary | Himself |
| The Tonight Show Starring Jimmy Fallon | 2014-2016 | TV Series | Himself - Guest |
| Le grand journal de Canal+ | 2006-2016 | TV Series documentary | Himself |
| The Graham Norton Show | 2011-2016 | TV Series | Himself - Guest |
| Today | 2016 | TV Series | Himself - Guest |
| Free Speech Fear Free | 2016 | Documentary | Himself |
| Toast of London | 2015 | TV Series | Himself - Angry Globe Supporter |
| Janela Indiscreta | 2012-2015 | TV Series | Himself |
| World Premiere | 2015 | TV Series | Himself |
| A Dive Into the 'Black Sea' | 2015 | Video short | Himself |
| Film '72 | 2004-2014 | TV Series | Himself / Himself - Interviewee |
| Wimbledon | 2014 | TV Series | Himself - Spectator |
| The Daily Show | 2004-2014 | TV Series | Himself - Guest |
| The 2013 European Film Awards | 2013 | TV Special | Himself - Nominee European Actor |
| Paul McCartney: Queenie Eye | 2013 | Video short | Himself (uncredited) |
| Muse of Fire | 2013 | Documentary | Himself |
| The Behind the Scenes of 'Side Effects' | 2013 | Video short | Himself |
| Jimmy Kimmel Live! | 2013 | TV Series | Himself - Guest |
| Anna Karenina: A Story of Epic Love | 2013 | Video documentary short | Himself |
| Creating the Extraordinary World of Anna Karenina | 2013 | Video documentary short | Himself |
| Creating the Stunning Costumes of Anna Karenina | 2013 | Video documentary short | Himself |
| Made in Hollywood | 2010-2013 | TV Series | Himself |
| Good Morning America | 2011-2013 | TV Series | Himself - Guest |
| Late Night with Jimmy Fallon | 2009-2013 | TV Series | Himself - Guest / Dr. Watson |
| 19th Annual Screen Actors Guild Awards | 2013 | TV Special | Himself - Presenter |
| Ellen: The Ellen DeGeneres Show | 2004-2013 | TV Series | Himself - Guest |
| Bond's Greatest Moments | 2013 | TV Movie documentary | Himself |
| Shakespeare Uncovered | 2012 | TV Mini-Series documentary | Himself |
| Sherlock Holmes and Dr. Watson: A Perfect Chemistry | 2012 | Video short | Himself |
| Radioman | 2012 | Documentary | Himself |
| The Big Picture | 2012 | TV Series | Himself |
| Charlie Rose | 2001-2011 | TV Series | Himself - Guest |
| Saturday Night Live | 2004-2011 | TV Series | Himself - Host / Himself / Various |
| Late Show with David Letterman | 1999-2011 | TV Series | Himself - Guest |
| Daybreak | 2011 | TV Series | Himself |
| 55th BFI London Film Festival | 2011 | TV Special | Himself |
| Festival international de Cannes | 2011 | TV Series | Himself |
| The 83rd Annual Academy Awards | 2011 | TV Special | Himself - Co-Presenter: Best Visual Effects and Best Film Editing |
| Un Rendez-vous | 2010 | Short | Himself |
| Sherlock Holmes: Ba-ritsu, A Tutorial | 2010 | Video short | Himself |
| Live from Studio Five | 2009-2010 | TV Series | Himself |
| Minasan no okage deshita | 2010 | TV Series | Himself - Guest |
| The South Bank Show | 2010 | TV Series documentary | Himself |
| Exit Through the Gift Shop | 2010 | Documentary | Himself (uncredited) |
| Cinema 3 | 2008-2010 | TV Series | Himself - Interviewee |
| Face Booth | 2010 | TV Movie documentary | Himself |
| Gomorron | 2010 | TV Series | Himself - Om Filmen Sherlock Holmes |
| Xposé | 2009 | TV Series | Himself |
| Broadway Beat | 2009 | TV Series | Himself |
| The Day After Peace | 2008 | | Himself |
| Biography | 2008 | TV Series documentary | Himself |
| A Game of Cat and Mouse: Behind the Scenes of Sleuth | 2008 | Video documentary short | Himself |
| Inspector Doppler: Make-up Secrets Revealed | 2008 | Video short | Himself |
| Welcome to Gattaca | 2008 | Video documentary short | Himself |
| Variety Club Showbiz Awards 2007 | 2007 | TV Special | Himself - Winner: Film Actor of the Year |
| Peace One Day | 2007 | TV Movie | Himself |
| L'hebdo cinéma | 2007 | TV Series documentary | Himself |
| 20 heures le journal | 2007 | TV Series | Himself |
| La nuit des Césars | 2007 | TV Series documentary | Himself - Césard d'Honneur |
| Weekend Sunrise | 2006 | TV Series | Himself |
| Breakfast | 2006 | TV Series | Himself - Guest |
| Noche Hache | 2006 | TV Series | Himself |
| Late Night with Conan O'Brien | 2003-2006 | TV Series | Himself - Guest |
| Children in Need | 2006 | TV Series | Himself |
| Parkinson | 2006 | TV Series | Himself - Guest |
| Corazón de... | 2005-2006 | TV Series | Himself |
| The Tonight Show with Jay Leno | 2001-2006 | TV Series | Himself - Guest |
| The Orange British Academy Film Awards | 2006 | TV Movie documentary | Himself |
| The Oprah Winfrey Show | 2004-2005 | TV Series | Himself - Guest |
| I Heart Huckabees: Production Surveillance | 2005 | Video documentary short | Himself |
| Brave New World | 2005 | Video documentary | Himself / Sky Captain |
| The View | 2004 | TV Series | Himself - Guest |
| Ahora | 2004 | TV Series | Himself |
| 60 Minutes | 2004 | TV Series documentary | Himself - Actor (segment "Live from New York") |
| This Morning | 2004 | TV Series | Himself - Guest |
| Shootout | 2004 | TV Series | Himself |
| Climbing 'Cold Mountain' | 2004 | Video documentary | Himself |
| GMTV | 2004 | TV Series | Himself |
| On-Air with Ryan Seacrest | 2004 | TV Series | Himself - Guest |
| The 76th Annual Academy Awards | 2004 | TV Special | Himself - Nominee: Best Actor in a Leading Role & Presenter: Best Cinematography |
| The 61st Annual Golden Globe Awards | 2004 | TV Special | Himself - Nominee: Best Actor in a Motion Picture Drama |
| Tinseltown TV | 2004 | TV Series | Himself |
| The Words and Music of 'Cold Mountain' | 2003 | TV Movie | Himself |
| Inside the Actors Studio | 2003 | TV Series | Himself - Guest |
| In the Shadow of 'Cold Mountain' | 2003 | TV Movie documentary | Himself |
| A Journey to 'Cold Mountain' | 2003 | TV Short documentary | Himself |
| 20/20 | 2003 | TV Series documentary | Himself - Actor (segment "Cold Mountain") |
| AFI Life Achievement Award: A Tribute to Robert De Niro | 2003 | TV Movie | Himself |
| Comic Relief 2003: The Big Hair Do | 2003 | TV Special | Himself - Celebrity Streetmate |
| The 60th Annual Golden Globe Awards | 2003 | TV Special | Himself - Presenter |
| AI/FX | 2002 | Video documentary short | Himself |
| Dressing 'A.I.' | 2002 | Video documentary short | Himself |
| The Robots of 'AI' | 2002 | Video documentary short | |
| HBO First Look | 2002 | TV Series documentary short | Himself |
| The Making of 'Road to Perdition' | 2002 | TV Short documentary | Himself / Maguire |
| Acting A.I.: A Portrait of David | 2002 | Video short | Himself |
| Acting A.I.: A Portrait of Gigolo Joe | 2002 | Video short | Himself |
| Enemy at the Gates: Through the Crosshairs | 2001 | Video documentary short | Himself / Vasili Zaitsev |
| Inside 'Enemy at the Gates' | 2001 | Video documentary short | Himself |
| Mundo VIP | 2001 | TV Series | Himself |
| Reflections on 'The Talented Mr. Ripley' | 2000 | Video documentary | Himself |
| Inside 'The Talented Mr. Ripley' | 2000 | Video documentary short | Himself |
| The Orange British Academy Film Awards | 2000 | TV Special | Himself |
| The 72nd Annual Academy Awards | 2000 | TV Special | Himself - Nominee: Best Actor in a Supporting Role & Co-Presenter: Best Live Action Short Film |
| The Talented Mr. Ripley: Making the Soundtrack | 1999 | Video documentary short | Himself |
| The Rosie O'Donnell Show | 1999 | TV Series | Himself - Guest |
| Operation Good Guys | 1999 | TV Series | Himself |
| Arena | 1998 | TV Series documentary | Himself |
| The Making of 'Gattaca' | 1998 | Video short | Himself |
| The 49th Annual Tony Awards | 1995 | TV Special | Himself - Presenter: Best Featured Actor in a Play |
Archive Footage
| Title | Year | Status | Character |
| --- | --- | --- | --- |
| The Graham Norton Show | 2011-2017 | TV Series | Himself |
| Hoy nos toca | 2017 | TV Series | Himself |
| Ivy Levan: Who Can You Trust | 2015 | Short | |
| Extra | 2015 | TV Series | Himself |
| Entertainment Tonight | 2015 | TV Series | Himself |
| Chelsea Lately | 2014 | TV Series | Dom Hemingway |
| The 64th Annual Tony Awards | 2010 | TV Special | Hamlet |
| 20 to 1 | 2007-2010 | TV Series documentary | Himself |
| Almost Famous III | 2010 | TV Movie documentary | Himself |
| Sky News: Sunrise | 2009 | TV Series | Himself |
| Live from Studio Five | 2009 | TV Series | Himself |
| El orfanato llega a Hollywood | 2007 | TV Movie documentary | Himself (uncredited) |
| The Curse of Superman | 2006 | TV Movie documentary | Himself (uncredited) |
| Celebrity Debut | 2006 | TV Movie | Himself |
| 101 Sexiest Celebrity Bodies | 2005 | TV Movie | Himself - Place #84 |
| Greatest Before They Were Stars TV Moments | 2005 | TV Movie documentary | |
| Corazón de... | 2005 | TV Series | Himself |
| Troldspejlet | 2005 | TV Series | Himself - Sky Captain |
| The Flying Legion Air Combat Challenge | 2004 | Video Game | Sky Captain |
| 101 Biggest Celebrity Oops | 2004 | TV Special documentary | Himself |
| Venice Report | 1997 | TV Short documentary | Lord Alfred Douglas |
Awards
Won Awards
| Year | Award | Ceremony | Nomination | Movie |
| --- | --- | --- | --- | --- |
| 2016 | Fondazione Mimmo Rotella Award | Venice Film Festival | | The Young Pope (2016) |
| 2015 | COFCA Award | Central Ohio Film Critics Association | Best Ensemble | The Grand Budapest Hotel (2014) |
| 2015 | GFCA Award | Georgia Film Critics Association (GFCA) | Best Ensemble | The Grand Budapest Hotel (2014) |
| 2014 | DFCS Award | Detroit Film Critic Society, US | Best Ensemble | The Grand Budapest Hotel (2014) |
| 2014 | FFCC Award | Florida Film Critics Circle Awards | Best Ensemble | The Grand Budapest Hotel (2014) |
| 2014 | SEFCA Award | Southeastern Film Critics Association Awards | Best Ensemble | The Grand Budapest Hotel (2014) |
| 2012 | Variety Award | British Independent Film Awards | | |
| 2010 | Empire Award | Empire Awards, UK | Empire Hero Award | |
| 2010 | Festival President's Award | Karlovy Vary International Film Festival | | |
| 2007 | Honorary César | César Awards, France | | |
| 2005 | Gold Derby Award | Gold Derby Awards | Ensemble Cast | Closer (2004) |
| 2004 | NBR Award | National Board of Review, USA | Best Acting by an Ensemble | Closer (2004) |
| 2004 | ShoWest Award | ShoWest Convention, USA | Male Star of the Year | |
| 2000 | BAFTA Film Award | BAFTA Awards | Best Performance by an Actor in a Supporting Role | The Talented Mr. Ripley (1999) |
| 2000 | Blockbuster Entertainment Award | Blockbuster Entertainment Awards | Favorite Supporting Actor - Suspense | The Talented Mr. Ripley (1999) |
| 2000 | SFFCC Award | Santa Fe Film Critics Circle Awards | Best Supporting Actor | The Talented Mr. Ripley (1999) |
| 1998 | Evening Standard British Film Award | Evening Standard British Film Awards | Most Promising Newcomer | Wilde (1997) |
Nominated Awards
| Year | Award | Ceremony | Nomination | Movie |
| --- | --- | --- | --- | --- |
| 2017 | Movies for Grownups Award | AARP Movies for Grownups Awards | Best Buddy Picture | Genius (2016) |
| 2015 | Gold Derby Award | Gold Derby Awards | Ensemble Cast | The Grand Budapest Hotel (2014) |
| 2015 | Actor | Screen Actors Guild Awards | Outstanding Performance by a Cast in a Motion Picture | The Grand Budapest Hotel (2014) |
| 2014 | PFCS Award | Phoenix Film Critics Society Awards | Best Ensemble Acting | The Grand Budapest Hotel (2014) |
| 2014 | SDFCS Award | San Diego Film Critics Society Awards | Best Ensemble | The Grand Budapest Hotel (2014) |
| 2014 | WAFCA Award | Washington DC Area Film Critics Association Awards | Best Acting Ensemble | The Grand Budapest Hotel (2014) |
| 2013 | Annie | Annie Awards | Voice Acting in an Animated Feature Production | Rise of the Guardians (2012) |
| 2013 | BTVA Feature Film Voice Acting Award | Behind the Voice Actors Awards | Best Male Vocal Performance in a Feature Film | Rise of the Guardians (2012) |
| 2013 | European Film Award | European Film Awards | European Actor | Anna Karenina (2012) |
| 2011 | PFCS Award | Phoenix Film Critics Society Awards | Best Ensemble Acting | Contagion (2011) |
| 2010 | Saturn Award | Academy of Science Fiction, Fantasy & Horror Films, USA | Best Supporting Actor | Sherlock Holmes (2009) |
| 2010 | Teen Choice Award | Teen Choice Awards | Choice Movie Actor: Sci-Fi | Repo Men (2010) |
| 2007 | MTV Movie Award | MTV Movie Awards | Best Kiss | The Holiday (2006) |
| 2007 | NRJ Ciné Award | NRJ Ciné Awards | Best Kiss (Meilleur baiser) | The Holiday (2006) |
| 2006 | Grammy | Grammy Awards | Best Spoken Word Album for Children | |
| 2005 | Critics Choice Award | Broadcast Film Critics Association Awards | Best Acting Ensemble | Closer (2004) |
| 2005 | MTV Movie Award | MTV Movie Awards | Best Kiss | Sky Captain and the World of Tomorrow (2004) |
| 2005 | People's Choice Award | People's Choice Awards, USA | Favorite Leading Man | |
| 2005 | Actor | Screen Actors Guild Awards | Outstanding Performance by a Cast in a Motion Picture | The Aviator (2004) |
| 2005 | VES Award | Visual Effects Society Awards | Outstanding Performance by an Actor or Actress in a Visual Effects Film | Sky Captain and the World of Tomorrow (2004) |
| 2004 | Oscar | Academy Awards, USA | Best Actor in a Leading Role | Cold Mountain (2003) |
| 2004 | Golden Globe | Golden Globes, USA | Best Performance by an Actor in a Motion Picture - Drama | Cold Mountain (2003) |
| 2004 | BAFTA Film Award | BAFTA Awards | Best Performance by an Actor in a Leading Role | Cold Mountain (2003) |
| 2004 | ACCA | Awards Circuit Community Awards | Best Cast Ensemble | The Aviator (2004) |
| 2004 | Empire Award | Empire Awards, UK | Best British Actor | Cold Mountain (2003) |
| 2004 | Gold Derby Award | Gold Derby Awards | Lead Actor | Cold Mountain (2003) |
| 2004 | Gold Derby Award | Gold Derby Awards | Ensemble Cast | Cold Mountain (2003) |
| 2004 | Audience Award | Irish Film and Television Awards | Best International Actor | Cold Mountain (2003) |
| 2004 | ALFS Award | London Critics Circle Film Awards | British Actor of the Year | Cold Mountain (2003) |
| 2004 | Golden Satellite Award | Satellite Awards | Best Actor in a Motion Picture, Drama | Cold Mountain (2003) |
| 2003 | ACCA | Awards Circuit Community Awards | Best Cast Ensemble | Cold Mountain (2003) |
| 2003 | Empire Award | Empire Awards, UK | Best British Actor | Road to Perdition (2002) |
| 2003 | ALFS Award | London Critics Circle Film Awards | British Supporting Actor of the Year | Road to Perdition (2002) |
| 2003 | MTV Movie Award | MTV Movie Awards | Best Trans-Atlantic Breakthrough Performer | |
| 2003 | PFCS Award | Phoenix Film Critics Society Awards | Best Actor in a Supporting Role | Road to Perdition (2002) |
| 2002 | Golden Globe | Golden Globes, USA | Best Performance by an Actor in a Supporting Role in a Motion Picture | Artificial Intelligence: AI (2001) |
| 2002 | CFCA Award | Chicago Film Critics Association Awards | Best Supporting Actor | Artificial Intelligence: AI (2001) |
| 2002 | OFTA Film Award | Online Film & Television Association | Best Supporting Actor | Artificial Intelligence: AI (2001) |
| 2002 | OFCS Award | Online Film Critics Society Awards | Best Supporting Actor | Artificial Intelligence: AI (2001) |
| 2002 | PFCS Award | Phoenix Film Critics Society Awards | Best Actor in a Supporting Role | Artificial Intelligence: AI (2001) |
| 2001 | Empire Award | Empire Awards, UK | Best British Actor | The Talented Mr. Ripley (1999) |
| 2001 | Golden Schmoes | Golden Schmoes Awards | Best Supporting Actor of the Year | Artificial Intelligence: AI (2001) |
| 2001 | ALFS Award | London Critics Circle Film Awards | British Supporting Actor of the Year | The Talented Mr. Ripley (1999) |
| 2000 | Oscar | Academy Awards, USA | Best Actor in a Supporting Role | The Talented Mr. Ripley (1999) |
| 2000 | Golden Globe | Golden Globes, USA | Best Performance by an Actor in a Supporting Role in a Motion Picture | The Talented Mr. Ripley (1999) |
| 2000 | Saturn Award | Academy of Science Fiction, Fantasy & Horror Films, USA | Best Supporting Actor | The Talented Mr. Ripley (1999) |
| 2000 | MTV Movie Award | MTV Movie Awards | Best Musical Performance | The Talented Mr. Ripley (1999) |
| 2000 | OFTA Film Award | Online Film & Television Association | Best Supporting Actor | The Talented Mr. Ripley (1999) |
| 2000 | Golden Satellite Award | Satellite Awards | Best Performance by an Actor in a Supporting Role, Drama | The Talented Mr. Ripley (1999) |
| 2000 | Teen Choice Award | Teen Choice Awards | Film - Choice Breakout Performance | The Talented Mr. Ripley (1999) |
| 1999 | ACCA | Awards Circuit Community Awards | Best Actor in a Supporting Role | The Talented Mr. Ripley (1999) |
2nd Place Awards
| Year | Award | Ceremony | Nomination | Movie |
| --- | --- | --- | --- | --- |
| 2004 | ACCA | Awards Circuit Community Awards | Best Cast Ensemble | Closer (2004) |
Source:
IMDb
,
Wikipedia