• Jane Erin Carrey (born 6 September 1987) is an American actress and singer, daughter of actor Jim Carrey.
• Jane was raised in Los Angeles, and studied at a public high school. She competed in American Idol in 2002 and 2012, and founded her own band.
• She married Alex Santana in 2009 and had a son with him in 2010, but divorced him in 2011.
• Jane enjoys volunteering, animals, physical activity and travel. She has a net worth of over $1 million.
• Jim Carrey (born 17 January 1962) is an actor, comedian and film producer, known for comedy movies such as Ace Ventura: Pet Detective and The Mask. He was married twice and has been in a relationship with Ginger Gonzaga since 2019.

Known for movies
Short Info
| | |
| --- | --- |
| Net Worth | $150 Million |
| Date Of Birth | January 17, 1962 |
| Spouse | Lauren Holly, Melissa Womer |
| Mark | Makes weird facial expressions in his more comical roles. A lot of times, the expression is accompanied by an equally weird voice or laugh. |
| Fact | Lives in Los Angeles and Malibu, California. |
| Payments | Earned $10,000,000 from Eternal Sunshine of the Spotless Mind (2004) |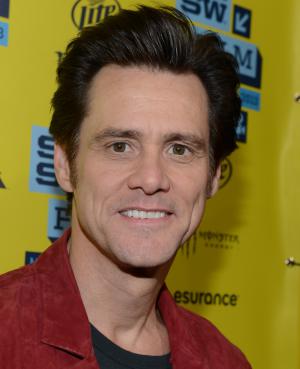 Who is Jim Carrey's daughter Jane Carrey? Wiki Bio
Jane Erin Carrey was born in Los Angeles, California USA, on 6 September 1987, so her zodiac sign is Virgo and she holds American nationality. She is an actress and a singer, but perhaps best known for being the daughter of Jim Carrey, a famous Canadian-American actor known from his starring roles in comedy movies such as "Ace Venture: Pet Detective" and "Bruce Almighty".
Early life and education
Jane was raised as a single child in Los Angeles by Jim and his ex-wife Melissa, who is an actress and film producer – they divorced on 11 December 1995 when Jane was eight, but she stayed in good relations with both of her parents.
Her parents took her on the sets of their movies and TV series, and she soon fell in love with acting. She studied at a public high school where she was a member of the school's drama club and was appearing in school plays while she was also working on her singing skills, and was a member of the school's band. Upon matriculation, she didn't enroll at a college but rather decided to pursue her acting and singing career.
Career as an actress and a singer
She could have been seen on television for the first time in 2002, when she competed in the musical reality show "American Idol" but failing to achieve a notable result; in 2012 she appeared in the show's eleventh season with the song "Something to Talk About" by Bonnie Raitt when the judges were Jennifer Lopez, Randy Jackson, and Steven Tyle, but again failed to make her way to the second round.
She then founded her own The Jane Carrey Band. In-between her appearances in "American Idol", Jane was working as a waitress to financially support herself.
In 2017, she appeared in the short documentary biographical film "Jim Carrey: I Needed Color" about her father, which was directed by David L. Bushell and which lasted only six minutes. In 2018, she appeared in an episode of the comedy drama series "Kidding", which stars her father, Frank Langella and Judy Greer, and which follows a man who is trying to stay sane as his family drifts away. The series was nominated for eight awards including two Golden Globes.
Love life and relationships
Jane met Alex Santana during one of his performances, and the two married on 14 November 2009 in a small ceremony attended by only their closest friends and family. Alex is a singer best known for being a member of the metal band Blood Money, which is performing around Los Angeles. Several months before the wedding, Jane told Jim that he was about to become a grandfather and he was thrilled, stating in an interview that he believed Jane will be a great mother. She gave birth to her and Alex's son Jackson Riley Santana on 29 February 2010, however, by the end of the year Alex and Jane started living separately, and Jane filed for divorce on 20 October 2011 citing 'irreconcilable differences'.
There are rumors circulating the internet that Jane was seeing someone, as some of her fans have stated seeing the two walking hand in hand in the streets of Los Angeles ,but she hasn't addressed these.
Jane is today single, was married once, and has one son.
Hobbies and other interests
Jane enjoys doing charity work and volunteering, and has assisted her father in raising funds for helping children with Autism, as well as for research to find ag cure for it. She is a lover of animals and has a pet dog, while her favorite animals are horses and turtles. Jane grew up being physically active, and today has two to three training sessions at the gym each week, while she is also following a somewhat strict diet meaning she's avoiding sweets and fast food.
She is responsible, and is making her own money rather than living off her father's fortune. Jane likes to travel and has been all around the US and Canada to attend Jim's events, while she has also been to Europe on several occasions, visiting countries such as England and Italy.
She has her own favorite actors and actresses, some of whom are Robert Downey Jr., Johnny Depp and Julia Roberts, while some of her favorite movies are "Avengers", the franchise "Pirates of the Caribbean", and "Runaway Bride".
Appearance and net worth
Jane is 32 years old. She has long brown hair and brown eyes, is 5ft 8ins (1.73m) tall, and weighs around 128lbs (58kgs).
As of May 2020, her net worth is estimated at over $1 million, while Jim's net worth is reputedly over $150 million.
Who is Jim Carrey? Wiki Bio
Jim Eugene Carrey was born in Newmarket, Ontario, Canada, on 17 January 1962 – his zodiac sign is Capricorn, and he holds both Canadian and American nationality. He is an actor, comedian and film producer, best known for starring in comedy movies such as "Ace Ventura: Pet Detective" and "The Mask" among others.
Jim was raised alongside his older brother John, and older sisters Patricia and Rita in Newmarket by their mother Kathleen who was a housewife, and their father Percy Carrey who was a musician and an accountant.
When he was 10, Jim sent a letter asking Carol if he could appear in her comedy "Carol Burnett Show", and got back a response stating he was too young for the show. He studied at Blessed Trinity Catholic Elementary School, before moving to Burlington and enrolling at Aldershot High School and later at Agincourt Collegiate Institute. As his family didn't have enough money, Jim would work together with his brother as janitors, so that they could help their parents financially. Jim eventually quit school and started doing stand-up comedy around Burlington, while his family became homeless and living in a van.
He started going to Toronto at the age of 18 to do stand-up comedy there, and after he began opening for the late American comedian Rodney Dangerfield, he moved to Hollywood and started performing at The Comedy Store, while attending auditions for movie roles as he wanted to become an actor in comedy films.
He made his breakthrough performance in the comedy movies "Ace Ventura: Pet Detective" and "Dumb and Dumber" in 1994, while his performance in the superhero comedy movie "The Mask" won him a nomination for a Golden Globe Award for Best Actor. He appeared as the villain The Riddler in the superhero movie "Batman Forever" in 1995, before reprising his role as Ace in "Ace Ventura: When Nature Calls".
Jim went on to appear in several other critically acclaimed comedy movies such as "The Cable Guy" which made him $20 million, the fantasy comedy "Liar Liar" in 1997, and the satirical comedy "The Truman Show" in 1998, for which he won a Golden Globe Award for Best Actor in a Motion Picture Drama.
In 1999, he starred as the late comedian and actor Andrew Geoffrey Kaufman in the biographical comedy movie about him entitled "Man on the Moon", which won him his second Golden Globe Award. His next notable performances were in the comedy movie "Bruce Almighty" which also starred Morgan Freeman, and the science fiction romantic drama "Eternal Sunshine of the Spotless Mind" for which he was nominated for an Oscar.
Day 5 of my wild and untamed face. Please don't put your hands near the cage. pic.twitter.com/gNcbnkiY54

— Jim Carrey (@JimCarrey) March 28, 2020
The following years saw Jim star in comedy movies such as "Yes Man" in 2008 and "I Love You Phillip Morris" in 2009, while his latest appearance has been in the action adventure comedy movie "Sonic the Hedgehog" in which he portrayed the villain Doctor Robotnik.
After divorcing Jane's mother in 1995, Jim married Canadian-American actress Lauren Holly, best known for having portrayed Deputy Sheriff Maxine Stewart in the crime drama series "Picket Fences", but the marriage ended after less than a year. In 1999, he became engaged to Renée Zellweger, alongside whom he starred in the comedy movie "Me, Myself, and Irene", but they split not long afterwards. From 2005 to 2010, he was dating the American actress and model Jenny McCarthy, and since January 2019, he has been dating the actress Ginger Gonzaga.
General Info
| | |
| --- | --- |
| Full Name | Jim Carrey |
| Net Worth | $150 Million |
| Date Of Birth | January 17, 1962 |
| Height | 1.88 m |
| Profession | Screenwriter, Stand-up comedian, Film producer, Voice Actor, Impressionist |
| Education | Northview Heights Secondary School, Agincourt Collegiate Institute, Blessed Trinity Catholic School, Aldershot School |
Family
| | |
| --- | --- |
| Spouse | Lauren Holly, Melissa Womer |
| Children | Jane Erin Carrey |
| Parents | Percy Joseph Carrey, Kathleen Carrey |
| Siblings | Rita Carrey, Patricia Carrey Fournier, John Carrey |
Accomplishments
| | |
| --- | --- |
| Awards | MTV Movie Award for Best Kiss, Golden Globe Award for Best Actor – Motion Picture – Drama, Golden Globe Award for Best Actor – Motion Picture Musical or Comedy, MTV Movie Award for Best Villain, MTV Movie Award for Best Male Performance, MTV Movie Award for Best Comedic Performance, MTV Genera... |
| Nominations | MTV Movie Award for Best Fight, MTV Movie Award for Best On-Screen Duo, BAFTA Award for Best Actor in a Leading Role, Screen Actors Guild Award for Outstanding Performance by a Male Actor in a Leading Role, MTV Movie Award for Best Dance Sequence, Teen Choice Award for Choice Movie: Chemistry, Satur... |
| Movies | The Mask, Dr. Seuss' How the Grinch Stole Christmas, Dumb and Dumber, The Truman Show, Eternal Sunshine of the Spotless Mind, Bruce Almighty, Yes Man, Liar Liar, Lemony Snicket's A Series of Unfortunate Events, Ace Ventura: Pet Detective, Dumb and Dumber To, Me, Myself & Irene, Kick-Ass 2, The Cable... |
| TV Shows | In Living Color, The Duck Factory, I'm Dying Up Here, The All-Night Show |
Social profile links
Marks
| # | Marks / Signs |
| --- | --- |
| 1 | Frequently imitates Clint Eastwood and Elvis Presley in his movies (The Mask (1994), Man on the Moon (1999), Bruce Almighty (2003), etc). |
| 2 | Characters lacking in manners or social awareness |
| 3 | His characters often have catchphrases |
| 4 | Wild erratic manner of speaking |
| 5 | In dramatic roles, often plays a character who discovers a bizarre truth about the foundations of his life |
| 6 | Makes weird facial expressions in his more comical roles. A lot of times, the expression is accompanied by an equally weird voice or laugh. |
| 7 | Frequently plays a character who wears green or is green |
| 8 | Flexible body movements |
Salary
| Title | Salary |
| --- | --- |
| Yes Man (2008) | 36.2% of profit |
| Eternal Sunshine of the Spotless Mind (2004) | $10,000,000 |
| Bruce Almighty (2003) | $25,000,000 |
| How the Grinch Stole Christmas (2000) | $20,000,000 + merchandising |
| Me, Myself & Irene (2000) | $20,000,000 |
| Man on the Moon (1999) | $12,000,000 |
| The Truman Show (1998) | $12,000,000 |
| Liar Liar (1997) | $20,000,000 |
| The Cable Guy (1996) | $20,000,000 |
| Ace Ventura: When Nature Calls (1995) | $15,000,000 |
| Batman Forever (1995) | $7,000,000 |
| Dumb & Dumber (1994) | $7,000,000 |
| The Mask (1994) | $540,000 |
| Ace Ventura: Pet Detective (1994) | $350,000 |
| In Living Color (1990) | $25,000 /episode |
Quotes
| # | Quote |
| --- | --- |
| 1 | So many of us chose our path out of fear disguised as practicality. My father could have been a great comedian, but he didn't believe that was possible for him. So, he made a conservative choice and instead he got a job as an accountant. When I was 12 years old, he was let go from that safe job. Our family had to do whatever we could to survive. I learned many great lessons from my father, not the least of which is that you can fail at what you don't want, so you might as well take a chance on doing what you love. |
| 2 | These mass shootings and daily body counts are an invitation for us to become more civilized and to deal with our addiction and entitlement to violence. Not to shut our eyes and ears and scream at those with a different opinion than ours to 'fuck off and go back to Canada'. |
| 3 | [on Ireland] I love the whole culture, obviously. You have the best musicians, the best poets. Great artists come out of Ireland. |
| 4 | My focus is to forget the pain, mock the pain, reduce it. |
| 5 | (2001, on his first comedy show) My mother dressed me in a polyester suit, and I got booed off the stage, and I didn't go back for two years. But then when I went back, I was gangbusters. |
| 6 | I was always trying to make my mother laugh because she was sick or depressed or whatever. Many comics start out by trying to heal their family. That's how you get good. Your drunken grandparents leave and you turn around as a seven-year-old child and imitate them. That is how it began for me, bringing comic relief to my family. It really is comic relief, people don't just want to see it, they need it. I need it more than they do and that is why I am on this side of the camera because I am a really needy person. |
| 7 | It is as if I am starting out every time I make a film. And I swear to you I don't feel any more secure than I used to, or jaded in any way. There was a moment when I thought 'I am not sure I want to be part of this big thing that is Hollywood.' I looked at it cynically for a minute. Then I sat on my couch and realized the value of what I do. We free people from concern. It is what everyone needs in this day and age. There is nothing better and it started out that way. |
| 8 | Even if I am being over the top or crazy, I want to do something original. There is nothing that makes me happier than when someone says: 'I watched The Mask (1994) 300 times when I was a kid.' I look forward to when I am 80 and people come up to me going: 'It was you, dude.' That's an amazing feeling. |
| 9 | (1996) I dyed my hair black just before I started shooting The Cable Guy (1996) and immediately got completely in the doldrums. I couldn't lift myself out of it, because every time I looked in the mirror, I didn't like myself. It definitely put me in a weird place. |
| 10 | (1996) I'm just a freak like the rest of us. I'd say I've had an even flow of neediness through my whole life, and I got kind of clever about it early. I remember starting out imitating records in the back of the classroom, and when the teacher singled me out and tried to make me feel embarrassed by saying, 'Get up and do that in front of the whole class,' it marked the end of all normal life. I got up, did it in front of the whole class and learned that committing myself to getting a reaction was very addicting. For sure, I have an unnatural need to be noticed or liked. But I don't necessarily gear everything to an audience, going, 'What are they going to want?', I'm not afraid to become a different thing, because I believe talent finds its audience. It's just like The Beatles. They didn't stay put. They changed, made a lot of enemies, lost fans, gained new ones. |
| 11 | (1996) Money doesn't faze me at all. It goes into an account and then I basically do what I need to do with it. The money takes a little of your fear away-you know, fear of the future. This country is pretty scary if you don't build some kind of nest egg for yourself. I don't go buy Maseratis, because I've never been impressed with stuff like that at all. I'll probably end up with two houses, someplace to escape to and someplace in the city, I'm pretty basic. I understand the dynamic of people who medicate themselves with things, but it always seemed hollow to me. |
| 12 | (1996, on $20 million paydays) See, the number in the paper is one thing, but then there's 35 percent off the top for commissions, then there's taxes, so the $20 million check becomes $5.5 million. That's amazing money, but it's not $20 million. Believe me, I don't gloat about the money. People have lost fortunes that make mine look microscopic. You can never count on it for sure. People that do that are asking for trouble. |
| 13 | (1996, on choosing projects) Very rarely do I jump up and say on my own, 'I must do this!' I have a lot of people who look at material and give me their opinions. It's like the President-he doesn't make a move without his aides, which is a smart way to be if you trust the opinions of the people on your team. |
| 14 | The best possible thing you can get out of a relationship is that you're with somebody who encourages you to be the best version of yourself. |
| 15 | If there'd been Ritalin when I was a kid, I wouldn't be here now. |
| 16 | The power of the subconscious mind! With the power of the sub-conscious mind I can learn how to do anything...I could...learn how to dance, or, yodel like an Austrian. |
| 17 | [on being asked what his personal motto is] Always turn your wheel in the direction of the skid. |
| 18 | [after recording a cover of The Beatles' "I Am the Walrus"] There! I did it! I defiled a timeless work of art! For my next trick, I will paint a clown face on the Mona Lisa while using the shroud of Turin as a dropcloth. |
| 19 | I have no intention of giving up my Canadian heritage, and all those who loved and supported me. My upbringing in Canada made me the person I am. I will always be proud to be a Canadian. |
| 20 | I don't believe in this fairy tale of staying together for ever. Ten years with somebody is enough. In ten years, you can give a lot of love. |
| 21 | I'm charming, but I dip into the Prozac now and then. |
| 22 | That's the trouble with being me. At this point, nobody gives a damn what my problem is. I could literally have a tumor on the side of my head and they'd be like, 'Yeah, big deal. I'd eat a tumor every morning for the kinda money you're pulling down. |
| 23 | Maybe there is no actual place called hell. Maybe hell is just having to listen to our grandparents breathe through their noses when they're eating sandwiches. |
| 24 | I've been dubbed the man most responsible for the dumbing of America, so obviously I don't put much stock into thoughts like (the theme of the 'dumbing down' of contemporary comedy). People love to laugh, and most people can find humor in just about anything, which is great. Trying to label or categorize comedy is ridiculous. I mean, if you laugh at a fart joke, does that make you a moron? I don't think so. |
| 25 | [about his chances of winning at the 1998 Golden Globes Awards] It's insane . . . I mean, [Jack Nicholson], [Dustin Hoffman], [Samuel L. Jackson], [Kevin Kline]--I don't see how I can lose. |
| 26 | Until Ace Ventura: Pet Detective (1994), no actor had considered talking through his ass. |
| 27 | I tend to stay up late, not because I'm partying but because it's the only time of day when I'm alone and I don't have to be on, performing. |
Facts
| # | Fact |
| --- | --- |
| 1 | The only actor to have ever played both the Grinch and Scrooge. Two of the meanest Christmas villains ever. |
| 2 | He has worked with 4 directors who have won a Best Director Oscar: Francis Ford Coppola, Milos Forman, Ron Howard, and Robert Zemeckis. |
| 3 | Good friends with Jeff Daniels, Ewan McGregor, Steve Carell, and Steven Tyler. |
| 4 | His role of Brad Peters in the 1989 CBS television film Mike Hammer: Murder Takes All (1989) turned out to be the final murder victim. Helen Durant (Lynda Carter) was his off screen murderer. The notable other deaths in that television film were Johnny Roman (Edward Winter), Barbara Leguire (Kelly Jerles), Bundy (Royce D. Applegate), Leora van Treas (Michelle Phillips), Reggie Diaz (Lyle Alzado), John McNiece (Jessie Lawrence Ferguson), and Carl Durant (John Calvin). |
| 5 | His ex-girlfriend, Cathriona White, died from a suspected drug overdose on September 28, 2015 in Los Angeles. |
| 6 | Appeared on the final episode of Late Show with David Letterman (1993), wearing a personally made shirt saying "Spank You Kindly David Letterman". |
| 7 | Is good friends with Steve Oedekerk. |
| 8 | Has played the two most well known fictional characters who hated Christmas, The Grinch and Ebenezer Scrooge. |
| 9 | In several films he has played an extraordinary character for whom television plays an vital role. In Batman Forever (1995) he played The Riddler who devises a master plan to hypnotize and absorb knowledge from the population using television. In The Cable Guy (1996) he played a cable TV technician with a lifelong unhealthy obsession with television. In The Truman Show (1998) he played a man who discovers that his entire life was a hugely successful reality TV show. In Man on the Moon (1999) he played the TV comedy star Andy Kaufman who pushed the boundaries of his medium. And in Bruce Almighty (2003) he played a TV reporter who was suddenly granted the powers of God. |
| 10 | Pictured on one of a set of five nondenominated Canadian commemorative postage stamps honoring Great Canadian Comedians, issued 29 August 2014. In addition to the main portrait, he is shown in his roles as Ace Ventura, Stanley Ipkiss in The Mask (1994), and Lloyd Christmas in Dumb & Dumber (1994). Others honored in this set are Mike Myers, Catherine O'Hara, Martin Short, and Oliver Guimond. Price of each stamp on day of issue was 85¢. |
| 11 | He is of French-Canadian ancestry on his father's side, and has French, Irish, and Scottish ancestry on his mother's side. His family's surname was originally "Carré". |
| 12 | A lifelong fan of the Pink Panther movie series, especially Inspector Clouseau's house servant Cato (as played by Burt Kwouk). |
| 13 | According to Biography, Jim wrote himself a check for $10 million dollars in 1983, post-dated 10 years, hoping to be able to cash it by then. The episode also featured a clip from a 1999 interview where Jim stated he put the check in his father's pocket after he passed away on September 13, 1994. [October 13, 2010]. |
| 14 | Became a grandfather for the 1st time at age 48 when his daughter Jane Carrey gave birth to her son Jackson Riley Santana on February 26, 2010. Child's father is singer Alex Santana. |
| 15 | Jim and his girlfriend, Jenny McCarthy, have ended their five-year romance [April 6, 2010]. |
| 16 | Lives in Los Angeles and Malibu, California. |
| 17 | He had never heard of Doctor Who (1963) until being offered the role of the Eighth Doctor in Doctor Who (1996), which was the key factor into turning down the role, as he felt he would cause outrage amongst Doctor Who fans if the role wasn't played by a Doctor Who fan. |
| 18 | Spoofed the Players' Club TV commercials, made famous by Telly Savalas in the 1980s, on In Living Color (1990). |
| 19 | Publicist is Marleah Leslie. |
| 20 | The characters played by him in Ace Ventura: Pet Detective (1994), The Mask (1994) and Dumb & Dumber (1994) later all became TV cartoons, whereas his "Grinch", "Horton" and "Riddler" characters were already cartoons. |
| 21 | As a kid, he was a member of the Royal Canadian Sea Cadets. |
| 22 | Was considered for the role of Ted Stroehmann in There's Something About Mary (1998). |
| 23 | As of 2009, he is only one of six performers who won a Golden Globe Award as Best Lead Actor/Actress in a Motion Picture Drama without being nominated for an Oscar for that same role (his for The Truman Show (1998)). The others are Spencer Tracy in The Actress (1953), Anthony Franciosa in Career (1959), Omar Sharif in Doctor Zhivago (1965), Shirley MacLaine for Madame Sousatzka (1988) and Kate Winslet in Revolutionary Road (2008). |
| 24 | Jack Nicholson has called him the "Jack Nicholson of the next generation". |
| 25 | Played a (fictional) man who is not (yet) aware he is on television on The Truman Show (1998) and a real-life man who believed he was always on television Man on the Moon (1999). |
| 26 | Has worked with two actresses from the TV show Friends (1994): Courteney Cox in Ace Ventura: Pet Detective (1994), and Jennifer Aniston in Bruce Almighty (2003). |
| 27 | A fan of Monty Python's Flying Circus (1969). |
| 28 | Is a vegetarian. |
| 29 | Studies acting with legendary coach Larry Moss. |
| 30 | With the exception of his "Ace Ventura" character, Carrey has a reputation of not repeating the same character twice in a sequel (Batman & Robin (1997)) or prequel (Dumb and Dumberer: When Harry Met Lloyd (2003)). |
| 31 | At one time, Carrey was slated to star as the lead in Meet the Parents (2000) and even contributed jokes to the screenplay, such as the main character being named "Focker". |
| 32 | Is a huge fan of the cartoons Johnny Bravo (1997), SpongeBob SquarePants (1999) and Dave the Barbarian (2004). |
| 33 | Nicole Kidman calls him her best male friend. |
| 34 | Turned down the offer to induct Jerry Lawler into the WWE Hall Of Fame in 2007, for he believed the people in the audience would have come to the ceremony to see him, not the legends being honored that night. |
| 35 | Often his protagonist (or antagonist) roles are associated with the color green. The Mask (1994), How the Grinch Stole Christmas (2000), "The Riddler" in Batman Forever (1995), the alias 'Mr. Red Green' in Fun with Dick and Jane (2005). The Red Green reference in Fun With Dick and Jane might have been a nod to a Canadian comedy, The Red Green Show (1991). |
| 36 | Along with his girlfriend Jenny McCarthy, he was among the guests at Tom Cruise and Katie Holmes's wedding. |
| 37 | On September 13th, 2006, Carrey fired his agent of 15 years, Nick Stevens. |
| 38 | First actor to reach 20 million dollar salary mark (for The Cable Guy (1996)) in 1996. The first actress to do so was Julia Roberts, four years later, who was paid the same amount for her role in Erin Brockovich (2000) in 2000. |
| 39 | Possibly out of slapstick to his nationality, his "Dick Harper" character of Fun with Dick and Jane (2005) has been compared by fans to Canadian Prime Minister Stephen Harper. |
| 40 | Fellow Canadian comedian Mike Myers was chosen over Carrey to play in Saturday Night Live (1975). |
| 41 | He has been nominated for 5 Golden Globes, but although more recognised for his comedic performances, the only two Globes he's won were for dramatic performances. (The Truman Show (1998) and Man on the Moon (1999)). |
| 42 | Before Martin Scorsese's The Aviator (2004), he spent years trying to produce and star in a film of Howard Hughes' life as Hughes himself. |
| 43 | Was a straight-A student until he dropped out. |
| 44 | Was originally offered the lead role in the movie The Master of Disguise (2002). |
| 45 | His performance as "Ace Ventura" in Ace Ventura: Pet Detective (1994) is ranked #97 on Premiere Magazine's 100 Greatest Movie Characters of All Time. |
| 46 | Was considered for the roles of Captain Jack Sparrow in Pirates of the Caribbean: The Curse of the Black Pearl (2003) and Willy Wonka in Charlie and the Chocolate Factory (2005), both of which eventually went to Johnny Depp. |
| 47 | He was originally cast as "Dr. Evil" in Austin Powers: International Man of Mystery (1997), but he had to drop out of the role due to a scheduling conflict with Liar Liar (1997). |
| 48 | Bought a Harley Davidson motorcycle and got a vanity license plate for it which read "NO TAG" as a joke. This resulted in Jim receiving numerous traffic tickets in the mail that were meant for other people. As it turns out, when filling out a ticket, police officers write "no tag" in the license plate number slot on the ticket when the offending vehicle has no license plate. In some cases, this was interpreted as the actual license plate number, as it was in Jim's case, which caused the tickets to be routed to him. |
| 49 | Briefly attended Aldershot High School in Burlington, Ontario. |
| 50 | Wrote letters to Tupac Shakur when Tupac was in prison to help him laugh and smile. Tupac said that Carrey was his favorite actor. |
| 51 | Went through depression in the 1980s while struggling to make ends meet as a comedian. |
| 52 | While getting his start in Los Angeles, one of his frequent stops was at the Comedy Store. |
| 53 | He donated a signed head-shot to Rocky Stone to be auctioned off to raise money to buy more toys for less fortunate kids as part of the Toy Mountain Campaign 2004. |
| 54 | Auditioned for the role of Farmer Ted in the film Sixteen Candles (1984). Eventually, actor Anthony Michael Hall won the part. |
| 55 | Attended Agincourt Collegiate Institute (High School), in Scarborough. |
| 56 | He has said that Joel, his painfully shy, lovelorn character in Eternal Sunshine of the Spotless Mind (2004), is closer to what he's like when he's not "on," and that making the film led him to reflect on his past relationships and why they didn't work out. |
| 57 | October 2004 - Became a U.S. citizen. |
| 58 | Owns his own $25-million plane. |
| 59 | Has said that his least favorite movie is The Computer Wore Tennis Shoes (1969). |
| 60 | Many of his characters have a job or interest in TV (The Mask (1994), Batman Forever (1995), The Cable Guy (1996), The Truman Show (1998), Man on the Moon (1999), Bruce Almighty (2003)). |
| 61 | While filming Earth Girls Are Easy (1988), it took approximately two and a half hours for him and co-stars Jeff Goldblum and Damon Wayans to be suited up as the aliens. |
| 62 | Along with Jeff Goldblum and Damon Wayans, his voice was dubbed for certain scenes in Earth Girls Are Easy (1988). |
| 63 | There is some sort of a bathroom scene and car scene in almost every one of his movies. |
| 64 | His characters from Dumb & Dumber (1994), The Mask (1994), Batman Forever (1995), Bruce Almighty (2003), How the Grinch Stole Christmas (2000), Man on the Moon (1999) and A Series of Unfortunate Events (2004)) are losers who want to be recognized and be famous. |
| 65 | Many of his characters are ordinary men whose lives are changed by supernatural or otherwise unseen forces. As in The Mask (1994) (" (Ipkiss happens to find the mask), The Majestic (2001) (Appleton is unlucky and suffers amnesia), Liar Liar (1997) (His son's birthday wish comes true), Bruce Almighty (2003) (Divine intervention), The Truman Show (1998) (He finds his life is a TV show), and so on. |
| 66 | Ranked #5 in Star TV's Top 10 Box Office Stars of the 1990s (2003). |
| 67 | Became a father for the 1st time at age 25 when his 1st ex-wife Melissa Carrey gave birth to their daughter Jane Carrey on September 6, 1987. |
| 68 | (1/30/03) Melissa Carrey filed court papers in Los Angeles Superior Court requesting more child support, saying that $10,000 a month "is not sufficient" to meet the needs of their 15-year-old daughter Jane Carrey, who wants to pursue a career in the entertainment industry. An April 21 hearing is scheduled on the support request. |
| 69 | Insisted the band, Cannibal Corpse, play in the movie Ace Ventura: Pet Detective (1994). |
| 70 | Performed his first stand-up routine (with disastrous results) in a yellow suit and tails (made by his mother) similar to what he would later wear in The Mask (1994). |
| 71 | As a child, he used to wear his tap shoes to bed just in case his parents needed cheering up in the middle of the night. |
| 72 | He, Michael J. Fox and the late Raymond Burr head list of top Canadians in U.S. television compiled by Banff Television Festival, June 2002. |
| 73 | Received U.S. citizenship in October 2004 and maintains a dual citizen of both the United States and his native Canada. |
| 74 | As of 2001, his total of nine MTV movie awards is the most won by any person. |
| 75 | December, 2001: Announces his intention to become a United States citizen. |
| 76 | Shares the same birthday with Andy Kaufman, who he played in Man on the Moon (1999). |
| 77 | Manager is Jimmy Miller, who is the younger brother of actor-comedian Dennis Miller. |
| 78 | Relationship with Renée Zellweger ended while they were already engaged and had marriage plans. [2000] |
| 79 | At one point he and his family all worked as janitors at a factory to make a living. |
| 80 | Performed "Rocket Man" on stage with Elton John at one of John's concerts. [1998] |
| 81 | At one point his family lived out of their car/trailer. |
| 82 | Hosted "YTV Awards Show" in the mid-1980s with Laurie Hibberd, from Fox After Breakfast (1996). YTV is Canada's Youth Television station. |
| 83 | He appeared at the 20th anniversary special for The Comedy Store wearing nothing but a sock on his penis. |
| 84 | At age 10, he sent his resume to Carol Burnett. |
| 85 | Chosen by "People" magazine as one of the 50 Most Beautiful People in the World. [1997] |
| 86 | Ranked #54 in Empire (UK) magazine's "The Top 100 Movie Stars of All Time" list. [October 1997] |
| 87 | (6/24/99) During the filming of Me, Myself & Irene (2000), he and the production crew attended a private music show Phish at the guitarist/vocalist house in Careystock, Vermont. There he sang two songs with Phish, "Hey You" by Bachman-Turner Overdrive and "Come Together" by The Beatles. |
| 88 | Dropped out of high school at 16. |
Pictures
Movies
Actor
| Title | Year | Status | Character |
| --- | --- | --- | --- |
| True Crimes | 2016 | | Tadek |
| The Bad Batch | 2016 | | Hermit |
| Dumb and Dumber To | 2014 | | Lloyd |
| Kids | 2014 | Short | Lackey |
| Anchorman 2: The Legend Continues | 2013 | | CBC News Anchor - Scott Riles (uncredited) |
| Kick-Ass 2 | 2013 | | Colonel Stars and Stripes |
| Cold Dead Hand with Jim Carrey | 2013 | Video short | Charlton Heston Lonesome Earl Sam Elliott |
| The Incredible Burt Wonderstone | 2013 | | Steve Gray |
| 30 Rock | 2012 | TV Series | Dave Williams |
| Drunk History Christmas | 2011 | Short | St. Nick |
| Drunk History | 2011 | TV Series | |
| Mr. Popper's Penguins | 2011 | | Mr. Popper |
| The Office | 2011 | TV Series | The Fingerlakes Guy |
| Presidential Reunion | 2010 | Video short | Ronald Reagan |
| A Christmas Carol | 2009 | | Scrooge Ghost of Christmas Past Scrooge as a Young Boy ... |
| I Love You Phillip Morris | 2009 | | Steven Russell |
| Yes Man | 2008 | | Carl |
| Horton Hears a Who! | 2008 | | Horton (voice) |
| The Number 23 | 2007 | | Walter Sparrow Fingerling |
| Fun with Dick and Jane | 2005 | | Dick Harper |
| A Series of Unfortunate Events | 2004 | | Count Olaf |
| A Series of Unfortunate Events | 2004 | Video Game | Count Olaf (voice) |
| Eternal Sunshine of the Spotless Mind | 2004 | | Joel Barish |
| Pecan Pie | 2003 | Video short | The Driver |
| The Work of Director Michel Gondry | 2003 | Video | The Driver (segment "Pecan Pie") |
| Bruce Almighty | 2003 | | Bruce Nolan |
| The Majestic | 2001 | | Peter Appleton |
| In Living Color | 1990-2001 | TV Series | Various / Tom / Jay Leno / ... |
| How the Grinch Stole Christmas | 2000 | | Grinch |
| Me, Myself & Irene | 2000 | | Charlie / Hank |
| Man on the Moon | 1999 | | Andy Kaufman (as Tony Clifton) |
| Simon Birch | 1998 | | Adult Joe Wenteworth |
| The Truman Show | 1998 | | Truman Burbank |
| The Larry Sanders Show | 1998 | TV Series | Jim Carrey |
| Liar Liar | 1997 | | Fletcher Reede |
| The Cable Guy | 1996 | | The Cable Guy |
| Ace Ventura: When Nature Calls | 1995 | | Ace Ventura |
| Batman Forever | 1995 | | Riddler Dr. Edward Nygma |
| Dumb and Dumber | 1994 | | Lloyd Christmas |
| The Mask | 1994 | | Stanley Ipkiss The Mask |
| Ace Ventura: Pet Detective | 1994 | | Ace Ventura |
| The Itsy Bitsy Spider | 1992 | Short | The Exterminator (voice, as James Carrey) |
| Doing Time on Maple Drive | 1992 | TV Movie | Tim Carter |
| High Strung | 1991 | | Death (uncredited) |
| Pink Cadillac | 1989 | | Lounge Entertainer (as James Carrey) |
| Mike Hammer: Murder Takes All | 1989 | TV Movie | Brad Peters |
| Earth Girls Are Easy | 1988 | | Wiploc |
| The Dead Pool | 1988 | | Johnny Squares (as James Carrey) |
| Peggy Sue Got Married | 1986 | | Walter Getz |
| Once Bitten | 1985 | | Mark Kendall |
| The Duck Factory | 1984 | TV Series | Skip Tarkenton |
| Finders Keepers | 1984 | | Lane Bidlekoff |
| Buffalo Bill | 1984 | TV Series | Jerry Lewis Impersonator |
| Copper Mountain | 1983 | TV Movie | Bobby Todd |
| The Sex and Violence Family Hour | 1983 | Video | Host / Various Personalities |
| All in Good Taste | 1983 | | Ralph |
| Rubberface | 1981 | TV Movie | Tony Moroni |
| The All-Night Show | 1980 | TV Series | Additional Voices |
Writer
| Title | Year | Status | Character |
| --- | --- | --- | --- |
| I'm Dying Up Here | 2017 | TV Series creator | |
| The Work of Director Michel Gondry | 2003 | Video written by - segment "Pecan Pie" | |
| Laughing Out Loud: America's Funniest Comedians | 2001 | Video | |
| In Living Color | | TV Series 57 episodes, 1992 - 1994 special material - 1 episode, 1992 | |
| Ace Ventura: Pet Detective | 1994 | screenplay | |
| Comic Relief V | 1992 | TV Special | |
| Jim Carrey: Unnatural Act | 1991 | TV Special | |
| Comic Relief IV | 1990 | TV Special documentary | |
| The Sex and Violence Family Hour | 1983 | Video additional material | |
| On Location: The Comedy Store's 11th Anniversary Show | 1983 | TV Special documentary | |
Soundtrack
| Title | Year | Status | Character |
| --- | --- | --- | --- |
| One Hit Wonderland | | TV Series documentary lyrics - 1 episode, 2014 performer - 1 episode, 2014 | |
| The Tonight Show with Jay Leno | 2011 | TV Series performer - 1 episode | |
| Saturday Night Live | 2011 | TV Series performer - 1 episode | |
| Yes Man | 2008 | performer: "Jumper", "Can't Buy Me Love" | |
| Horton Hears a Who! | 2008 | performer: "Can't Fight This Feeling" | |
| Fun with Dick and Jane | 2005 | performer: "I Believe I Can Fly" - uncredited | |
| Eternal Sunshine of the Spotless Mind | 2004 | performer: "Oh My Darling, Clementine" - uncredited | |
| How the Grinch Stole Christmas | 2000 | performer: "You're a Mean One, Mr. Grinch", "Welcome Christmas", "Grinch 2000" | |
| Man on the Moon | 1999 | performer: "Oh, the Cow Goes Moo" / performer: "Sextet" 1835 - as Clara Cluck | |
| The Roseanne Show | 1998 | TV Series performer - 1 episode | |
| Liar Liar | 1997 | performer: "Happy Birthday to You", "Mighty Mouse Theme Here I Come To Save The Day" - uncredited | |
| The Cable Guy | 1996 | performer: "Somebody To Love" | |
| Ace Ventura: When Nature Calls | 1995 | performer: "Chitty Chitty Bang Bang" | |
| Dumb and Dumber | 1994 | performer: "Mockingbird" - as Lloyd | |
| The Mask | 1994 | performer: "Cuban Pete" | |
| In Living Color | 1991 | TV Series performer - 2 episodes | |
Producer
| Title | Year | Status | Character |
| --- | --- | --- | --- |
| I'm Dying Up Here | 2017 | TV Series executive producer - 10 episodes | |
| Fun with Dick and Jane | 2005 | producer | |
| Bruce Almighty | 2003 | producer | |
| Jim Carrey: Unnatural Act | 1991 | TV Special producer | |
Composer
| Title | Year | Status | Character |
| --- | --- | --- | --- |
| Cold Dead Hand with Jim Carrey | 2013 | Video short | |
Miscellaneous
| Title | Year | Status | Character |
| --- | --- | --- | --- |
| The All-Night Show | 1980 | TV Series additional voices | |
Thanks
| Title | Year | Status | Character |
| --- | --- | --- | --- |
| That's Life!! Kilorenzos Smith in Talks... | 2013 | TV Series documentary inspiration - 1 episode | |
| Funny Show Part Two: The Video - Movie | 2012 | Video inspiration | |
| Artists of the Roundtable | 2008 | Video documentary special thanks | |
| Toy Mountain Christmas Special | 2004 | TV Special special thanks | |
| Leisure Suit Larry: Magna Cum Laude | 2004 | Video Game extra thanks | |
| Study Hall | 2004 | Short special thanks | |
Self
| Title | Year | Status | Character |
| --- | --- | --- | --- |
| 2009 MTV Movie Awards | 2009 | TV Special | Himself |
| Larry King Live | 1999-2009 | TV Series | Himself - Guest |
| Downtime on the Set of Yes Man with Jim Carrey | 2009 | Video documentary short | Himself |
| Jim Carrey: Extreme Yes Man | 2009 | Video documentary short | Himself |
| Nickelodeon Kids' Choice Awards 2009 | 2009 | TV Special | Himself |
| Under the Sea 3D | 2009 | Documentary short | Narrator (voice) |
| Access Hollywood | 2008 | TV Series | Himself |
| Cartelera | 2008 | TV Series | Himself - Interviewee |
| Cinema 3 | 2008 | TV Series | Himself - Interviewee |
| Reel Comedy | 2008 | TV Series | Himself |
| Up Close with Carrie Keagan | 2007-2008 | TV Series | Himself |
| Premios Principales 2008 | 2008 | TV Movie | Himself |
| Xposé | 2008 | TV Series | Himself |
| Getaway | 2008 | TV Series | Himself - Celebrity traveller |
| The Oprah Winfrey Show | 1998-2008 | TV Series | Himself - Guest |
| Super Bowl XLII | 2008 | TV Special | Himself |
| Biography | 1999-2008 | TV Series documentary | Himself |
| The Making of 'The Number 23' | 2007 | Video documentary short | Himself |
| The Number 23: Creating the World of Fingerling | 2007 | Video documentary short | Himself |
| The Number 23 Enigma | 2007 | Video documentary short | Himself |
| The World Awaits: De La Hoya vs. Mayweather | 2007 | TV Movie | Himself - Audience Member (uncredited) |
| Happy Birthday Elton! From Madison Square Garden, New York | 2007 | TV Movie | Himself |
| Deep Inside the Kid's Choice Awards | 2007 | TV Special | Himself |
| God kveld Norge | 2007 | TV Series | Himself |
| Certifiably Jonathan | 2007 | Documentary | Himself |
| Late Night with Conan O'Brien | 1999-2007 | TV Series | Himself - Guest |
| Forbes Celebrity 100: Who Made Bank? | 2006 | TV Movie | Himself |
| 2006 MTV Movie Awards | 2006 | TV Special | Lacombe |
| GMTV | 2004-2006 | TV Series | Himself |
| Film '72 | 2005-2006 | TV Series | Himself |
| Moving Image Salutes Ron Howard | 2006 | TV Movie | Himself |
| The Early Show | 2005 | TV Series | Himself - Guest |
| The Insider | 2005 | TV Series | Himself |
| Une américaine à Paris | 2005 | TV Movie | Himself |
| The 62nd Annual Golden Globe Awards | 2005 | TV Special documentary | Himself - Presenter: The President of the Hollywood Foreign Press Association / Nominee: Best Actor in a Motion Picture [Musical or Comedy] |
| Inside the Mind of Michel Gondry | 2005 | Video short | Himself |
| Only in LA | 2005 | TV Series | Himself |
| Batman Forever Villains: The Riddler | 2005 | Video documentary short | Himself |
| Beyond Batman: Out of the Shadows - The Production Design of 'Batman Forever' | 2005 | Video documentary short | Himself |
| Beyond Batman: The Many Faces of Gotham City | 2005 | Video documentary short | Himself |
| A Terrible Tragedy: Alarming Evidence from the Making of the Film - A Woeful World | 2004 | Video documentary | Himself (uncredited) |
| A Terrible Tragedy: Alarming Evidence from the Making of the Film - Costumes and Other Suspicious Disguises | 2004 | Documentary short | Himself (uncredited) |
| Total Request Live | 2004 | TV Series | Himself |
| 60 Minutes | 2004 | TV Series documentary | Himself - Actor (segment "Jim Carrey") |
| The Greatest Canadian | 2004 | TV Mini-Series documentary | |
| AFI Life Achievement Award: A Tribute to Meryl Streep | 2004 | TV Special | Himself |
| T4 | 2004 | TV Series | Himself |
| Nickelodeon Kids' Choice Awards '04 | 2004 | TV Movie documentary | Himself |
| On-Air with Ryan Seacrest | 2004 | TV Series | Himself |
| The 76th Annual Academy Awards | 2004 | TV Special | Himself - Presenter: Honorary Award to Blake Edwards |
| Tinseltown TV | 2004 | TV Series | Himself |
| The 61st Annual Golden Globe Awards | 2004 | TV Special | Himself - Presenter: Best Motion Picture - Musical or Comedy |
| The Wayne Brady Show | 2004 | TV Series | Himself - Guest |
| The 30th Annual People's Choice Awards | 2004 | TV Special | Himself |
| A Look Inside 'Eternal Sunshine of the Spotless Mind' | 2004 | TV Short documentary | Himself |
| Jessica's Crush | 2004 | TV Series | Himself |
| The Teen Choice Awards 2003 | 2003 | TV Special | Himself |
| Ruby Wax with... | 2003 | TV Series documentary | Himself - Guest |
| Richard & Judy | 2003 | TV Series | Himself - Guest |
| Enough Rope with Andrew Denton | 2003 | TV Series | Himself |
| Friday Night with Jonathan Ross | 2003 | TV Series | Himself |
| Howard Stern | 1994-2003 | TV Series | Himself - Guest |
| Revealed with Jules Asner | 2003 | TV Series | Himself |
| Nickelodeon Kids' Choice Awards '03 | 2003 | TV Special | Himself |
| Gala Paramount Pictures Celebrates 90th Anniversary with 90 Stars for 90 Years | 2002 | TV Movie | Himself |
| Hollywood Salutes Nicolas Cage: An American Cinematheque Tribute | 2002 | TV Special | Himself - Presenter |
| Playboy: Inside the Playboy Mansion | 2002 | TV Movie documentary | Himself |
| Exclusif | 2002 | TV Series | Himself |
| Charlie Rose | 2001 | TV Series | Himself - Guest |
| The Rosie O'Donnell Show | 2000-2001 | TV Series | Himself - Guest |
| HBO First Look | 1996-2001 | TV Series documentary short | Himself Peter Appleton Luke Trimble |
| How the Grinch Stole Christmas: Makeup Application and Design | 2001 | Video documentary short | Himself |
| Spotlight on Location: The Making of 'How the Grinch Stole Christmas' | 2001 | Video short | Himself |
| The Concert for New York City | 2001 | TV Special documentary | Himself |
| VH1/Vogue Fashion Awards | 2001 | TV Special | Himself |
| America: A Tribute to Heroes | 2001 | TV Special documentary | Himself |
| 2001 MTV Movie Awards | 2001 | TV Special | Himself |
| E! True Hollywood Story | 2001 | TV Series documentary | Himself |
| 2000 MTV Video Music Awards | 2000 | TV Special | Himself |
| Live & Kicking | 2000 | TV Series | Himself - Interviewee |
| Die Harald Schmidt Show | 2000 | TV Series | Himself - Zerlett Interviewee |
| Jim Carrey Uncensored | 2000 | TV Special documentary | Himself |
| The Teen Choice Awards 2000 | 2000 | TV Special | Himself |
| AFI's 100 Years... 100 Laughs: America's Funniest Movies | 2000 | TV Special documentary | Himself |
| Man on the Moon: Behind the Moonlight | 2000 | Video documentary short | Himself |
| 2000 Blockbuster Entertainment Awards | 2000 | TV Special documentary | Himself |
| Life and Times | 2000 | TV Series documentary | Himself |
| The 57th Annual Golden Globe Awards | 2000 | TV Special | Himself - Winner: Best Actor in a Motion Picture - Comedy / Musical |
| 1999 MTV Movie Awards | 1999 | TV Special | Himself |
| Liar Liar: Bridging the Comedy Chasm | 1999 | Video documentary short | Himself |
| AFI's 100 Years... 100 Stars: America's Greatest Screen Legends | 1999 | TV Special documentary | Himself |
| MTV Movie Awards 1999 Pre-Show | 1999 | TV Special | Himself |
| The 71st Annual Academy Awards | 1999 | TV Special | Himself - Presenter: Best Film Editing |
| The 56th Annual Golden Globe Awards | 1999 | TV Special documentary | Himself - Winner |
| 1998 MTV Movie Awards | 1998 | TV Special | Himself |
| Celebrity Profile | 1998 | TV Series documentary | Himself |
| Comedy Central Canned Ham | 1998 | TV Series | Himself |
| The 24th Annual People's Choice Awards | 1998 | TV Special | Himself - Accepting Award for Favorite Comedy Motion Picture |
| In My Life: A Unique Recording Project from Sir George Martin | 1998 | TV Movie documentary | Himself |
| Junket Whore | 1998 | Documentary | Himself |
| Bravo Profiles: The Entertainment Business | 1998 | TV Mini-Series documentary | Himself |
| The 55th Annual Golden Globe Awards | 1998 | TV Special | Himself - Nominee: Best Actor in a Motion Picture - Comedy / Musical |
| Pesel Ha'Zahav | 1998 | Documentary | Himself |
| The Directors | 1997 | TV Series documentary | Himself |
| 1997 VH1 Fashion Awards | 1997 | TV Special | Himself |
| Mashed | 1997 | TV Series | Himself |
| The 69th Annual Academy Awards | 1997 | TV Special | Himself - Presenter: Best Visual Effects |
| 1996 MTV Movie Awards | 1996 | TV Special | Himself |
| Maury | 1996 | TV Series | Himself |
| Very Important Pennis | 1996 | TV Series | Himself |
| AFI Life Achievement Award: A Tribute to Clint Eastwood | 1996 | TV Special documentary | Himself - Host |
| AFI Life Achievement Award: A Tribute to Steven Spielberg | 1996 | TV Special documentary | Himself |
| The 68th Annual Academy Awards | 1996 | TV Special | Himself - Presenter: Best Cinematography |
| 1996 Blockbuster Entertainment Awards | 1996 | TV Special documentary | Himself |
| The Diversity Awards | 1996 | TV Special | Himself |
| 1995 MTV Movie Awards | 1995 | TV Special | Himself - Presenter |
| Showbiz Today | 1995 | TV Series | Himself |
| Jim Carrey Spotlight | 1995 | TV Movie documentary | Himself |
| The Annual 1995 ShoWest Awards | 1995 | TV Special | Himself - Winner: Comedy Star of the Year |
| This Morning | 1995 | TV Series | Himself - Guest |
| Space Ghost Coast to Coast | 1994-1995 | TV Series | Himself |
| Riddle Me This: Why Is Batman Forever? | 1995 | TV Movie documentary | Himself |
| Nickelodeon Kids' Choice Awards '95 | 1995 | TV Special | Himself |
| A Comedy Salute to Andy Kaufman | 1995 | TV Movie documentary | Himself |
| The 52nd Annual Golden Globe Awards | 1995 | TV Special | Himself - Nominee |
| CBS This Morning | 1994 | TV Series | Himself |
| Good Morning America | 1994 | TV Series | Himself - Guest |
| Masters of Illusion: The Wizards of Special Effects | 1994 | TV Special documentary | Himself |
| Dennis Miller Live | 1994 | TV Series | Himself |
| The Arsenio Hall Show | 1994 | TV Series | Himself - Guest |
| A Tribute to Sam Kinison | 1993 | TV Special documentary | Himself |
| Comic Relief V | 1992 | TV Special | Himself |
| The Comedy Store's 20th Birthday | 1992 | TV Movie | Himself |
| Jim Carrey: Unnatural Act | 1991 | TV Special | Himself |
| The Tonight Show Starring Johnny Carson | 1983-1991 | TV Series | Himself - Guest |
| Late Night with David Letterman | 1984-1991 | TV Series | Himself - Guest |
| The 17th Annual People's Choice Awards | 1991 | TV Special | Himself - Accepting Award for Favourite New Television Comedy Series |
| Tom Arnold: The Naked Truth | 1991 | TV Special documentary | Himself |
| Comic Relief IV | 1990 | TV Special documentary | Himself |
| The Bob Monkhouse Show | 1986 | TV Series | Himself - Guest |
| On Location: The Comedy Store's 11th Anniversary Show | 1983 | TV Special documentary | Himself |
| An Evening at the Improv | 1982 | TV Series | Himself |
| Entertainment Tonight | 2005-2017 | TV Series | Himself |
| The Late Late Show with James Corden | 2017 | TV Series | Himself |
| Jimmy Kimmel Live! | 2008-2017 | TV Series | Himself - Guest / Himself |
| Extra | 2005-2017 | TV Series | Himself |
| 73rd Golden Globe Awards | 2016 | TV Special | Himself - Presenter: Motion Picture-Comedy or Musical |
| Comedians in Cars Getting Coffee: Single Shot | 2015 | TV Series | Himself |
| Comedians in Cars Getting Coffee | 2015 | TV Series | Himself |
| Late Show with David Letterman | 1994-2015 | TV Series | Himself - Guest |
| That's Awesome! The Story of 'Dumb and Dumber To' | 2015 | Video documentary | Himself |
| Saturday Night Live: 40th Anniversary Special | 2015 | TV Special | Himself / Matthew McConaughey |
| Saturday Night Live 40th Anniversary Red Carpet Special | 2015 | TV Special | Himself |
| Yo Gabba Gabba! | 2015 | TV Series | Himself |
| The Graham Norton Show | 2014 | TV Series | Himself - Guest |
| Janela Indiscreta | 2014 | TV Series | Himself |
| The Tonight Show Starring Jimmy Fallon | 2014 | TV Series | Himself - Guest |
| Ellen: The Ellen DeGeneres Show | 2004-2014 | TV Series | Himself - Guest |
| Circus Halligalli | 2014 | TV Series | Himself |
| Weekend Ticket | 2014 | TV Series short | Himself |
| Today | 1994-2014 | TV Series | Himself - Guest |
| Saturday Night Live | 1996-2014 | TV Series | Himself - Host Matthew McConaughey Paul ... |
| 2014 MTV Video Music Awards | 2014 | TV Special | Himself - Presenter |
| Live with Kelly and Ryan | 2004-2014 | TV Series | Himself - Guest |
| 2014 MTV Movie Awards | 2014 | TV Special | Himself - Nominee |
| The 86th Annual Academy Awards | 2014 | TV Special | Himself - Presenter: Animated Heroes |
| Ringo Starr: A Lifetime of Peace and Love | 2014 | TV Movie | Himself |
| 71st Golden Globe Awards | 2014 | TV Special | Himself - Presenter (uncredited) |
| Hawking | 2013 | Documentary | Himself - Actor & Comedian |
| Made in Hollywood | 2011-2013 | TV Series | Himself |
| Inside Comedy | 2013 | TV Series | Himself |
| The Hollywood Fast Lane | 2013 | TV Series | Himself - Interviewee |
| Close Up | 2012 | Documentary | Himself |
| Nantucket Film Festival's Comedy Roundtable | 2012 | TV Movie | Himself - Panelist |
| The 2012 Comedy Awards | 2012 | TV Special | Himself - Presenter |
| 10th Annual TV Land Awards | 2012 | TV Special | Himself |
| FOX 25th Anniversary Special | 2012 | TV Special | Himself |
| Nickelodeon Kids' Choice Awards 2012 | 2012 | TV Special | Himself - Nominee: Favorite Movie Actor |
| American Idol | 2008-2012 | TV Series | Himself |
| The Love We Make | 2011 | TV Movie documentary | Himself |
| Breakfast | 2011 | TV Series | Himself - Guest |
| Daybreak | 2011 | TV Series | Himself |
| CQC: Custe o Que Custar | 2011 | TV Series | Himself |
| Pânico na TV | 2011 | TV Series | Himself |
| The 7PM Project | 2011 | TV Series | Himself |
| Guys Choice Awards 2011 | 2011 | TV Special | Himself - Award Winner |
| The Tonight Show with Jay Leno | 1994-2011 | TV Series | Himself - Guest |
| 2011 MTV Movie Awards | 2011 | TV Special | Himself - Presenter |
| Nickelodeon's Kids Choice Awards 2011 | 2011 | TV Special | Himself |
| Close Up | 2011 | TV Series | Himself - Interviewee |
| Conan O'Brien Can't Stop | 2011 | Documentary | Himself |
| Inside the Actors Studio | 2011 | TV Series | Himself - Guest |
| Late Night with Jimmy Fallon | 2011 | TV Series | Himself - Guest |
| Toxic Soup | 2010 | Video documentary | Himself (uncredited) |
| Le grand journal de Canal+ | 2010 | TV Series documentary | Himself |
| Chelsea Lately | 2009 | TV Series | Himself - Guest |
| The Tonight Show with Conan O'Brien | 2009 | TV Series | Himself - Guest |
| Number 23: Focus Points | 2009 | Video documentary short | Himself |
Archive Footage
| Title | Year | Status | Character |
| --- | --- | --- | --- |
| Ok! TV | 2015-2017 | TV Series | Himself |
| Extra | 2014-2017 | TV Series | Himself |
| Non mais t'as vu ce que t'écoutes | 2017 | TV Series | Himself |
| Quick Reviews with Maverick | 2016 | TV Series | The Mask |
| Nostalgia Critic | 2016 | TV Series | Ace Ventura |
| Tu cara me suena - Argentina | 2014-2015 | TV Series | The Mask |
| Entertainment Tonight | 2003-2015 | TV Series | Himself |
| Inside Edition | 2014-2015 | TV Series documentary | Himself |
| Welcome to the Basement | 2015 | TV Series | Andy Kaufman |
| The Insider | 2014 | TV Series | Himself |
| 2nd Indie Fest of YouTube Videos 2014 | 2014 | TV Movie | Himself |
| The O'Reilly Factor | 2014 | TV Series | Ace Ventura / Himself (segment "Watters' World") |
| And the Oscar Goes To... | 2014 | TV Movie documentary | Himself |
| Greatest Ever Christmas Movies | 2013 | TV Movie documentary | Himself |
| The Improv: 50 Years Behind the Brick Wall | 2013 | TV Movie documentary | Himself |
| Chelsea Lately | 2013 | TV Series | Steve Gray in 'The Incredible Burt Wonderstone' |
| Vanilla Ice Archive | 2012 | Documentary | |
| Edición Especial Coleccionista | 2011-2012 | TV Series | Wiploc Ace Ventura Stanley Ipkiss ... |
| Televisión registrada | 2012 | TV Series | Himself |
| Imagine | 2011 | TV Series documentary | Himself |
| Visionado obligado | 2011 | TV Series | Stanley Ipkiss The Mask |
| I Am | 2010/III | Documentary uncredited | |
| Frontline | 2010 | TV Series documentary | Himself - Actor, Parent |
| TV's 50 Funniest Catch Phrases | 2009 | TV Movie | |
| Autism: Made in the U.S.A. | 2009 | Documentary | Himself at Green Our Vaccines rally |
| Los mejores momentos de 'Sé lo que hicisteis' | 2009 | Video | Himself |
| Late Night with Conan O'Brien | 2009 | TV Series | Conan O'Brien in 'The Conan O'Brien Story' |
| Make 'Em Laugh: The Funny Business of America | 2009 | TV Series documentary | Various |
| HBO First Look | 2008 | TV Series documentary short | Carl Allen |
| Del corto a Hollywood | 2008 | TV Movie documentary | Himself (uncredited) |
| 5 Second Movies | 2008 | TV Series | Lloyd Christmas Stanley Ipkiss |
| Troldspejlet | 2008 | TV Series | Himself / Horton |
| 20 to 1 | 2006 | TV Series documentary | Officer Charlie Baileygates Hank Evans |
| Canada A.M. | 2006 | TV Series | |
| ¿De qué te ríes? | 2006 | TV Movie | Lloyd Christmas |
| Celebrity Debut | 2006 | TV Movie | Himself |
| The 50 Greatest Comedy Films | 2006 | TV Movie documentary | Various Characters (uncredited) |
| Cartoon Logic | 2005 | Video documentary short | Himself |
| Introducing Cameron Diaz | 2005 | Video documentary short | Himself |
| Return to Edge City | 2005 | Video documentary short | Himself |
| Shadows of the Bat: The Cinematic Saga of the Dark Knight - Reinventing a Hero | 2005 | Video documentary short | Himself |
| How's It Going to End? The Making of 'The Truman Show' | 2005 | Video documentary short | Himself |
| Cinema mil | 2005 | TV Series | Truman |
| Comic Relief Does University Challenge | 2005 | TV Special | Himself (uncredited) |
| Larry King Live | 2004 | TV Series | Himself |
| Saturday Night Live: The Best of Cheri Oteri | 2004 | TV Special documentary | Lochmiel (uncredited) |
| 100 Greatest Stand-Ups of All Time | 2004 | TV Mini-Series | Himself #36 |
| 101 Biggest Celebrity Oops | 2004 | TV Special documentary | Himself - #68: Box Office Hit to Box Office Flop |
| When Stand-Up Comics Ruled the World | 2004 | TV Movie documentary | Himself (uncredited) |
| The Award Show Awards Show | 2003 | TV Special documentary | Himself |
| Celebrities Uncensored | 2003 | TV Series | Himself |
| Christmas from Hollywood | 2003 | Video documentary | Himself |
| Late Night with Conan O'Brien: 10th Anniversary Special | 2003 | TV Special | Himself |
| Saturday Night Live: The Best of Will Ferrell | 2002 | TV Movie documentary | Steve (uncredited) |
| Laughing Out Loud: America's Funniest Comedians | 2001 | Video | Himself |
| Playboy: Playmate Pajama Party | 1999 | Video documentary | Himself |
| The Roseanne Show | 1998 | TV Series | Himself |
| Dennis Miller Live | 1998 | TV Series | Himself |
| Biography | 1996 | TV Series documentary | Himself |
| All-Star 25th Birthday: Stars and Street Forever! | 1994 | TV Special | Himself |
| Mo' Funny: Black Comedy in America | 1993 | TV Special documentary | Captain Kirk |
| Sesame Street | 1993 | TV Series | Himself |
Awards
Won Awards
| Year | Award | Ceremony | Nomination | Movie |
| --- | --- | --- | --- | --- |
| 2012 | Groundbreaking Show | TV Land Awards | | In Living Color (1990) |
| 2011 | CinEuphoria | CinEuphoria Awards | Best Actor - International Competition | I Love You Phillip Morris (2009) |
| 2010 | Blimp Award | Kids' Choice Awards, USA | Favorite Voice from an Animated Movie | A Christmas Carol (2009) |
| 2010 | Knight of the Order of Arts and Letters | Order of Arts and Letters, France | | On February 1, 2010. |
| 2010 | People's Choice Award | People's Choice Awards, USA | Favorite Comedy Star | |
| 2009 | MTV Movie Award | MTV Movie Awards | Best Comedic Performance | Yes Man (2008) |
| 2006 | MTV Generation Award | MTV Movie Awards | | |
| 2005 | ICS Award | International Cinephile Society Awards | Best Actor | Eternal Sunshine of the Spotless Mind (2004) |
| 2005 | People's Choice Award | People's Choice Awards, USA | Favorite Funny Male Star | |
| 2005 | Teen Choice Award | Teen Choice Awards | Choice Movie Bad Guy | A Series of Unfortunate Events (2004) |
| 2005 | AFI Star Award | US Comedy Arts Festival | | |
| 2004 | Blimp Award | Kids' Choice Awards, USA | Favorite Movie Actor | Bruce Almighty (2003) |
| 2004 | MTV Movie Award | MTV Movie Awards, Mexico | Most Divine Miracle in a Movie (Milagro más Divino en una Película) | Bruce Almighty (2003) |
| 2004 | SDFCS Award | San Diego Film Critics Society Awards | Best Actor | Eternal Sunshine of the Spotless Mind (2004) |
| 2003 | Teen Choice Award | Teen Choice Awards | Choice Movie Actor - Comedy | Bruce Almighty (2003) |
| 2003 | Teen Choice Award | Teen Choice Awards | Choice Comedian | |
| 2001 | Blockbuster Entertainment Award | Blockbuster Entertainment Awards | Favorite Actor - Comedy | How the Grinch Stole Christmas (2000) |
| 2001 | Blimp Award | Kids' Choice Awards, USA | Favorite Movie Actor | How the Grinch Stole Christmas (2000) |
| 2001 | MTV Movie Award | MTV Movie Awards | Best Villain | How the Grinch Stole Christmas (2000) |
| 2001 | People's Choice Award | People's Choice Awards, USA | Favorite Motion Picture Star in a Comedy | |
| 2001 | Teen Choice Award | Teen Choice Awards | Film - Choice Hissy Fit | How the Grinch Stole Christmas (2000) |
| 2000 | Golden Globe | Golden Globes, USA | Best Performance by an Actor in a Motion Picture - Comedy or Musical | Man on the Moon (1999) |
| 2000 | ShoWest Award | ShoWest Convention, USA | Male Star of the Year | |
| 2000 | Teen Choice Award | Teen Choice Awards | Film - Wipeout Scene of the Summer | Me, Myself & Irene (2000) |
| 1999 | Golden Globe | Golden Globes, USA | Best Performance by an Actor in a Motion Picture - Drama | The Truman Show (1998) |
| 1999 | BSFC Award | Boston Society of Film Critics Awards | Best Actor | Man on the Moon (1999) |
| 1999 | DFWFCA Award | Dallas-Fort Worth Film Critics Association Awards | Best Actor | The Truman Show (1998) |
| 1999 | Grace Award | MovieGuide Awards | | The Truman Show (1998) |
| 1999 | MTV Movie Award | MTV Movie Awards | Best Male Performance | The Truman Show (1998) |
| 1998 | Blockbuster Entertainment Award | Blockbuster Entertainment Awards | Favorite Actor - Comedy | Liar Liar (1997) |
| 1998 | MTV Movie Award | MTV Movie Awards | Best Comedic Performance | Liar Liar (1997) |
| 1997 | Blimp Award | Kids' Choice Awards, USA | Favorite Movie Actor | The Cable Guy (1996) |
| 1997 | MTV Movie Award | MTV Movie Awards | Best Villain | The Cable Guy (1996) |
| 1997 | MTV Movie Award | MTV Movie Awards | Best Comedic Performance | The Cable Guy (1996) |
| 1996 | Blimp Award | Kids' Choice Awards, USA | Favorite Movie Actor | Ace Ventura: When Nature Calls (1995) |
| 1996 | MTV Movie Award | MTV Movie Awards | Best Male Performance | Ace Ventura: When Nature Calls (1995) |
| 1996 | MTV Movie Award | MTV Movie Awards | Best Comedic Performance | Ace Ventura: When Nature Calls (1995) |
| 1996 | People's Choice Award | People's Choice Awards, USA | Favorite Actor in a Comedy Motion Picture | |
| 1995 | Blockbuster Entertainment Award | Blockbuster Entertainment Awards | Favorite Actor - Comedy, On Video | Ace Ventura: Pet Detective (1994) |
| 1995 | Blockbuster Entertainment Award | Blockbuster Entertainment Awards | Favorite Male Newcomer, On Video | Ace Ventura: Pet Detective (1994) |
| 1995 | Blimp Award | Kids' Choice Awards, USA | Favorite Movie Actor | Ace Ventura: Pet Detective (1994) |
| 1995 | ALFS Award | London Critics Circle Film Awards | Newcomer of the Year | The Mask (1994) |
| 1995 | MTV Movie Award | MTV Movie Awards | Best Comedic Performance | Dumb & Dumber (1994) |
| 1995 | MTV Movie Award | MTV Movie Awards | Best Kiss | Dumb & Dumber (1994) |
| 1995 | Special Award | ShoWest Convention, USA | Comedy Star of the Year | |
Nominated Awards
| Year | Award | Ceremony | Nomination | Movie |
| --- | --- | --- | --- | --- |
| 2015 | Teen Choice Award | Teen Choice Awards | Choice Movie Actor: Comedy | Dumb and Dumber To (2014) |
| 2015 | Teen Choice Award | Teen Choice Awards | Choice Movie: Chemistry | Dumb and Dumber To (2014) |
| 2014 | MTV Movie Award | MTV Movie Awards | Best Fight | Anchorman 2: The Legend Continues (2013) |
| 2012 | Blimp Award | Kids' Choice Awards, USA | Favorite Movie Actor | Mr. Popper's Penguins (2011) |
| 2012 | Grace Award | MovieGuide Awards | Most Inspiring Performance in Movies | Mr. Popper's Penguins (2011) |
| 2012 | People's Choice Award | People's Choice Awards, USA | Favorite TV Guest Star | The Office (2005) |
| 2010 | Davis Award | Awards Circuit Community Awards | Best Performance by an Actor in a Leading Role | I Love You Phillip Morris (2009) |
| 2010 | VVFP Award | Village Voice Film Poll | Best Actor | I Love You Phillip Morris (2009) |
| 2009 | Blimp Award | Kids' Choice Awards, USA | Favorite Movie Actor | Yes Man (2008) |
| 2009 | Blimp Award | Kids' Choice Awards, USA | Favorite Voice from an Animated Movie | Horton Hears a Who! (2008) |
| 2009 | People's Choice Award | People's Choice Awards, USA | Favorite Funny Male Star | |
| 2009 | Teen Choice Award | Teen Choice Awards | Choice Movie Actor: Comedy | Yes Man (2008) |
| 2009 | Teen Choice Award | Teen Choice Awards | Choice Movie Hissy Fit | Yes Man (2008) |
| 2009 | Teen Choice Award | Teen Choice Awards | Choice Movie Rockstar Moment | Yes Man (2008) |
| 2008 | Razzie Award | Razzie Awards | Worst Actor | The Number 23 (2007) |
| 2007 | Teen Choice Award | Teen Choice Awards | Choice Movie Actor: Horror/Thriller | The Number 23 (2007) |
| 2006 | Grammy | Grammy Awards | Best Spoken Word Album for Children | |
| 2006 | Blimp Award | Kids' Choice Awards, USA | Favorite Movie Actor | Fun with Dick and Jane (2005) |
| 2006 | Teen Choice Award | Teen Choice Awards | Movies - Choice Actor: Comedy | Fun with Dick and Jane (2005) |
| 2006 | Teen Choice Award | Teen Choice Awards | Choice Comedian | |
| 2005 | Golden Globe | Golden Globes, USA | Best Performance by an Actor in a Motion Picture - Comedy or Musical | Eternal Sunshine of the Spotless Mind (2004) |
| 2005 | BAFTA Film Award | BAFTA Awards | Best Performance by an Actor in a Leading Role | Eternal Sunshine of the Spotless Mind (2004) |
| 2005 | Saturn Award | Academy of Science Fiction, Fantasy & Horror Films, USA | Best Actor | Eternal Sunshine of the Spotless Mind (2004) |
| 2005 | Empire Award | Empire Awards, UK | Best Actor | Eternal Sunshine of the Spotless Mind (2004) |
| 2005 | Gold Derby Award | Gold Derby Awards | Lead Actor | Eternal Sunshine of the Spotless Mind (2004) |
| 2005 | Gold Derby Award | Gold Derby Awards | Ensemble Cast | Eternal Sunshine of the Spotless Mind (2004) |
| 2005 | IOMA | Italian Online Movie Awards (IOMA) | Best Actor (Miglior attore protagonista) | Eternal Sunshine of the Spotless Mind (2004) |
| 2005 | Jupiter Award | Jupiter Award | Best International Actor | Eternal Sunshine of the Spotless Mind (2004) |
| 2005 | Blimp Award | Kids' Choice Awards, USA | Favorite Movie Actor | A Series of Unfortunate Events (2004) |
| 2005 | MTV Movie Award | MTV Movie Awards | Best Villain | A Series of Unfortunate Events (2004) |
| 2005 | OFTA Film Award | Online Film & Television Association | Best Actor | Eternal Sunshine of the Spotless Mind (2004) |
| 2005 | OFCS Award | Online Film Critics Society Awards | Best Actor | Eternal Sunshine of the Spotless Mind (2004) |
| 2005 | People's Choice Award | People's Choice Awards, USA | Favorite Leading Man | |
| 2005 | People's Choice Award | People's Choice Awards, USA | Favorite On-Screen Chemistry | Eternal Sunshine of the Spotless Mind (2004) |
| 2005 | Golden Satellite Award | Satellite Awards | Best Actor in a Motion Picture, Comedy or Musical | Eternal Sunshine of the Spotless Mind (2004) |
| 2005 | Teen Choice Award | Teen Choice Awards | Choice Movie Actor: Action Adventure/Thriller | A Series of Unfortunate Events (2004) |
| 2005 | Teen Choice Award | Teen Choice Awards | Choice Movie Liar | A Series of Unfortunate Events (2004) |
| 2005 | Teen Choice Award | Teen Choice Awards | Choice Comedian | |
| 2005 | Stinker Award | The Stinkers Bad Movie Awards | Worst On-Screen Couple | Fun with Dick and Jane (2005) |
| 2004 | ACCA | Awards Circuit Community Awards | Best Actor in a Leading Role | Eternal Sunshine of the Spotless Mind (2004) |
| 2004 | ACCA | Awards Circuit Community Awards | Best Cast Ensemble | Eternal Sunshine of the Spotless Mind (2004) |
| 2004 | MTV Movie Award | MTV Movie Awards | Best Comedic Performance | Bruce Almighty (2003) |
| 2004 | MTV Movie Award | MTV Movie Awards | Best Kiss | Bruce Almighty (2003) |
| 2004 | Teen Choice Award | Teen Choice Awards | Choice Comedian | |
| 2004 | TV Land Award | TV Land Awards | Big Star/Little Screen Favorite | |
| 2004 | WAFCA Award | Washington DC Area Film Critics Association Awards | Best Actor | Eternal Sunshine of the Spotless Mind (2004) |
| 2003 | Teen Choice Award | Teen Choice Awards | Choice Movie Chemistry | Bruce Almighty (2003) |
| 2001 | Golden Globe | Golden Globes, USA | Best Performance by an Actor in a Motion Picture - Comedy or Musical | How the Grinch Stole Christmas (2000) |
| 2001 | Saturn Award | Academy of Science Fiction, Fantasy & Horror Films, USA | Best Actor | How the Grinch Stole Christmas (2000) |
| 2001 | Blockbuster Entertainment Award | Blockbuster Entertainment Awards | Favorite Actor - Comedy/Romance | Me, Myself & Irene (2000) |
| 2001 | Canadian Comedy Award | Canadian Comedy Awards | Film - Pretty Funny Male Performance | How the Grinch Stole Christmas (2000) |
| 2001 | Empire Award | Empire Awards, UK | Best Actor | How the Grinch Stole Christmas (2000) |
| 2001 | ALFS Award | London Critics Circle Film Awards | Actor of the Year | How the Grinch Stole Christmas (2000) |
| 2001 | MTV Movie Award | MTV Movie Awards | Best Comedic Performance | Me, Myself & Irene (2000) |
| 2001 | OFTA Film Award | Online Film & Television Association | Best Music, Adapted Song | How the Grinch Stole Christmas (2000) |
| 2000 | American Comedy Award | American Comedy Awards, USA | Funniest Actor in a Motion Picture (Leading Role) | Man on the Moon (1999) |
| 2000 | Canadian Comedy Award | Canadian Comedy Awards | Film - Performance - Male | Man on the Moon (1999) |
| 2000 | MTV Movie Award | MTV Movie Awards | Best Male Performance | Man on the Moon (1999) |
| 2000 | OFTA Film Award | Online Film & Television Association | Best Actor | Man on the Moon (1999) |
| 2000 | OFCS Award | Online Film Critics Society Awards | Best Actor | Man on the Moon (1999) |
| 2000 | Golden Satellite Award | Satellite Awards | Best Performance by an Actor in a Motion Picture, Comedy or Musical | Man on the Moon (1999) |
| 2000 | Actor | Screen Actors Guild Awards | Outstanding Performance by a Male Actor in a Leading Role | Man on the Moon (1999) |
| 1999 | Saturn Award | Academy of Science Fiction, Fantasy & Horror Films, USA | Best Actor | The Truman Show (1998) |
| 1999 | American Comedy Award | American Comedy Awards, USA | Funniest Actor in a Motion Picture (Leading Role) | The Truman Show (1998) |
| 1999 | American Comedy Award | American Comedy Awards, USA | Funniest Male Guest Appearance in a TV Series | The Larry Sanders Show (1992) |
| 1999 | ACCA | Awards Circuit Community Awards | Best Actor in a Leading Role | Man on the Moon (1999) |
| 1999 | Blockbuster Entertainment Award | Blockbuster Entertainment Awards | Favorite Actor - Drama | The Truman Show (1998) |
| 1999 | CFCA Award | Chicago Film Critics Association Awards | Best Actor | The Truman Show (1998) |
| 1999 | Blimp Award | Kids' Choice Awards, USA | Favorite Movie Actor | The Truman Show (1998) |
| 1999 | OFTA Film Award | Online Film & Television Association | Best Actor | The Truman Show (1998) |
| 1999 | OFTA Film Award | Online Film & Television Association | Best Drama Actor | The Truman Show (1998) |
| 1999 | OFTA Film Award | Online Film & Television Association | Best Cinematic Moment | The Truman Show (1998) |
| 1999 | TFCA Award | Toronto Film Critics Association Awards | Best Performance, Male | Man on the Moon (1999) |
| 1998 | Golden Globe | Golden Globes, USA | Best Performance by an Actor in a Motion Picture - Comedy or Musical | Liar Liar (1997) |
| 1998 | Blimp Award | Kids' Choice Awards, USA | Favorite Movie Actor | Liar Liar (1997) |
| 1997 | MTV Movie Award | MTV Movie Awards | Best Fight | The Cable Guy (1996) |
| 1996 | American Comedy Award | American Comedy Awards, USA | Funniest Actor in a Motion Picture (Leading Role) | Ace Ventura: When Nature Calls (1995) |
| 1996 | MTV Movie Award | MTV Movie Awards | Best Villain | Batman Forever (1995) |
| 1996 | MTV Movie Award | MTV Movie Awards | Best Kiss | Ace Ventura: When Nature Calls (1995) |
| 1995 | Golden Globe | Golden Globes, USA | Best Performance by an Actor in a Motion Picture - Comedy or Musical | The Mask (1994) |
| 1995 | CFCA Award | Chicago Film Critics Association Awards | Most Promising Actor | Ace Ventura: Pet Detective (1994) |
| 1995 | MTV Movie Award | MTV Movie Awards | Best On-Screen Duo | Dumb & Dumber (1994) |
| 1995 | MTV Movie Award | MTV Movie Awards | Best Comedic Performance | The Mask (1994) |
| 1995 | MTV Movie Award | MTV Movie Awards | Best Dance Sequence | The Mask (1994) |
| 1995 | Razzie Award | Razzie Awards | Worst New Star | Ace Ventura: Pet Detective (1994) |
| 1995 | Stinker Award | The Stinkers Bad Movie Awards | Worst Actor | Ace Ventura: When Nature Calls (1995) |
| 1994 | MTV Movie Award | MTV Movie Awards | Best Comedic Performance | Ace Ventura: Pet Detective (1994) |
2nd Place Awards
| Year | Award | Ceremony | Nomination | Movie |
| --- | --- | --- | --- | --- |
| 2004 | Golden Schmoes | Golden Schmoes Awards | Best Actor of the Year | Eternal Sunshine of the Spotless Mind (2004) |
| 1998 | ACCA | Awards Circuit Community Awards | Best Actor in a Leading Role | The Truman Show (1998) |
Source:
IMDb
,
Wikipedia