• Amanda Anka is the wife of Jason Bateman, star of "Arrested Development"
• Amanda's parents are Paul Anka and Anne de Zogheb
• She has four sisters, one of whom is a production assistant and another is a screenwriter
• In 2017, Amanda accused Andre Balazs, a New York hotelier, of sexual harassment
• Amanda and Jason Bateman have two daughters and own several properties in Beverly Hills

Known for movies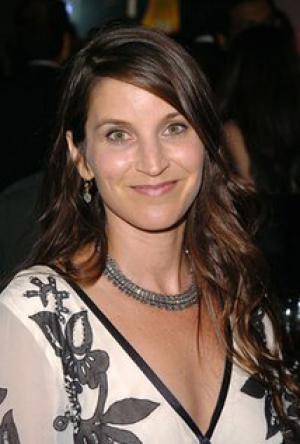 Amanda Anka is an American actress, who is perhaps better known for being the wife of Jason Bateman, the star of "Arrested Development". Amanda also entered the spotlight after accusing Andre Balazs, one of the richest New York hoteliers, of sexual harassment in 2017.
Early life and family
Amanda Katherine Anka was born on 10 December 1968, in New York City USA, so her zodiac sign is Sagittarius and she holds American nationality. Amanda was born the second daughter of Paul Anka and Anne de Zogheb. Paul Anka, Amanda's father, is a well-known Canadian musician and songwriter, who became an American citizen in 1990 – his most popular songs are "Lonely Boy" (1959) and "Diana" (1957). In 2005 Paul's name was inducted into Canada's Walk of Fame.
https://www.facebook.com/PureDestiny001/photos/a.438681352916236/748780971906271/?type=3&theater
Anne de Zogheb born to a Lebanese father and English mother, and graced the cover of French Elle when she was only 17 years old; Helmut Newton, Bert Stern and Richard Avedon, the most renowned photographers of those times, fought for the right to work with Anne, and she became one of the most photographed models in the '60s.
Amanda's parents divorced in 2001; her father took the house they lived in, while her mother took the collections of masterpieces she accumulated during her life. In 2008 Paul Anka married Anna Åberg, an American actress and model, while Anne Anka didn't remarry, and passed away in 2017.
Amanda's talented sisters
Amanda has four sisters: Alexandra born in 1966, Alicia (1970), Anthea (1971), and Amelia in 1977. Alexandra Anka was a production assistant in the miscellaneous crew, working on the adventure comedy "Troop Beverly Hills" in 1989, starring Craig T. Nelson, Shelley Long and Betty Thomas. Anthea Anka is an experienced screenwriter, who has worked on such movies as "Alleycats" (2016) and "Battlecreek" (2017).
Educational background
Amanda matriculated from her local high school in New York in 1986. She has never shared any details on the college she studied in (if she did at all).
Career
First steps in acting
In 1991 Amanda debuted as a background actress in the Sci-Fi comedy "Frankenstein: The College Years", and soon started getting more roles, appearing in such TV films as "Buffy the Vampire Slayer" (1992) (not to be confused with the popular TV series starring Sarah Michelle Gellar),  "The Last Job" (1993) and "Cityscrapes: Los Angeles" (1994).
In 1994 she landed the role of Patti in the episode "Teen Angel" of the series "Renegade". In 1996 she appeared as Barbara in three episodes of the original series of "Beverly Hills, 90210", and later appeared in such TV series as "Diagnosis Murder", "Totally Spies!" and "ER". As to movies, she landed the role of Deputy Mina in "Cherry Falls" (2000), the role of Venus in "Bob's Video" (2000) and played Tramp in "Sol Goode" (2003).
Further and latest works
Developing her acting career, Amanda tried hard to be noticed by modern directors with successful projects, but landed only supporting roles in relatively mediocre films. In 2004 she played an officer in Tim Story's "Taxi", which got mostly negative reviews, compared to Luc Besson's original movie. In 2006 Amanda portrayed a publicist in "The TV Set", and then landed the voice-over role of Smoke in the "Batman" series in 2007. From 2007 to 2008 she appeared only in a couple episodes of such series as "Notes from the Underbelly" and "Bones". In 2010 she was Louisa in "Ingenious", and then landed the role of Marge in Sofia Coppola's "Somewhere" , starring Elle Fanning and Stephen Dorff.
From 2012 to 2014 she worked as a voiceover for the TV series "The Greatest Event in Television History", and her latest role was the part of Belinda in "The Fosters" in 2014. After that, Amanda's fans could only catch her on "The Morning Show" series, of which she co-produced one episode in 2019, entitled "In the Dark Night of the Soul It's Always 3:30 in the Morning".
Amanda Anka accused hotelier Andre Balazs of sexual harassment
In 2017 the New York Times published Amanda's accusations of Andre Balazs' groping her in 2014. The owner of such luxury hotels as the Chateau Marmont, the Mercer, and The Standard, all located in New York, Andre Balazs organized a dinner party, and among others inviting such actors as Charlie Day, Jason Sudeikis, Jennifer Aniston and many others – Amanda Anka was invited along with her husband Jason Bateman.
However, the presence of her husband didn't protect Amanda from Andre's allegedly putting his hand under Amanda's skirt and groping her crotch, while she was taking the stairs. Amanda instantly complained to her husband about these actions, and Jason allegedly spit his gum in the face of the hotelier, immediately leaving the party. The wife of Charles Day, Mary Elizabeth Ellis, saw the whole incident and shared her thoughts later: 'I witnessed behavior by André Balazs that was inappropriate and offensive'. Amanda was not the first one who accused Andre of sexual harassment; his former employee, who asked The New York Times to keep her name secret, shared that she was a victim of his offensive and abusive behavior. Elodie Trouche, a former personal assistant of Mr. Balazs, also witnessed his offensive actions against other women in 2011.
Personal life, husband Jason Bateman
Amanda Anka dated American actor, director and producer, Jason Bateman, for two years, before he proposed to her in 2000, and the couple married on 3 July 2001. On 28 October 2006 Amanda gave birth to their first daughter, Francesca Nora Bateman, and on 10 February 2012 the couple welcomed their second daughter, Maple Sylvie Bateman.
Amanda is said to influence Jason very much, as he was apparently drug and alcohol addicted. Jason started his career early and couldn't resist trying all the new things he met in his life, not thinking much about whether they were good or bad. When Amanda understood their relationship was serious, she gave him an ultimatum to stop drinking and attend alcoholics anonymous meetings.
She also added that she didn't ask him to stop attending parties or never drink again, but begged him to stop drinking that much. Jason later admitted Amanda saved his career, as he didn't believe he could quit his bad habits without her help: 'You do certain things in your twenties that are just not appropriate in your thirties and certainly not appropriate in your forties. Eventually you even the scales and it's time to move on and become an adult and start working hard again and going to sleep a little bit earlier', Jason shared in one of his interviews.
Who is Jason Bateman?
Amanda's husband, Jason Kent Bateman, was born on 14 January 1969, in Rye, New York State USA.
Jason started his acting career when he was 12 years old, landing the role of James Cooper Ingalls in the popular TV series "Little House on the Prairie" in 1981. Due to his busy working schedule Jason skipped a lot of classes, as his next projects "Silver Spoons", "Just a Little More Love" and "Teen Wolf Too" took all of his time, so Jason never actually matriculated from his high school, but pursued his acting career, and was never sorry about his choice. He is mostly famous for starring in "Arrested Development", in which he landed the role of Michael Bluth, "Bad Words" and "Juno". As to his most recent works, he can be seen as Terry Maitland in "The Outsider" series and as Martin "Marty" Byrde in Netflix' "Ozark".
Appearance, clothing style
Amanda has long dark brown hair and brown eyes. She is 5ft 4ins (1.63m) tall and weighs around 127lbs (58kgs); her vital statistics are not available at the moment. As to her clothing style, she likes wearing high heels and blazers; she sticks to classy outfits most of the time.
Not sure how Shinola makes it look good AND sound good. pic.twitter.com/EeDK1EDicc

— Jason Bateman (@batemanjason) November 22, 2017
As of 2020, Amanda's own a net worth is reputedly over $1 million, but she is normally linked to her husband Jason Bateman's wealth, estimated at over $30 million. In 2013 Amanda and Jason bought a house in Beverly Hills for $3 million, which was earlier resided in by popular American actor Ernest Borgnine. In five years, Amanda and Jason bought another house near their mansion for a bit less than $2 million.
General Info
| | |
| --- | --- |
| Full Name | Amanda Anka |
| Profession | Actor |
| Nationality | American |
Family
| | |
| --- | --- |
| Spouse | Jason Bateman |
| Children | Francesca Nora Bateman, Maple Sylvie Bateman |
| Parents | Paul Anka, Anne De Zogheb |
| Siblings | Anthea Anka, Alexandra Anka, Alicia Anka, Amelia Anka, Ethan Anka |
Accomplishments
| | |
| --- | --- |
| Movies | Somewhere, Taxi, Lightbulb, Cityscrapes: Los Angeles, The Method |
Social profile links
Facts
| # | Fact |
| --- | --- |
| 1 | Is best friends with Jennifer Aniston. |
| 2 | Gave birth to her second child at age 43, a daughter Maple Sylvie Bateman on February 10, 2012. Child's father is her husband, Jason Bateman. |
| 3 | Gave birth her first child at age 37, a daughter Francesca Nora Bateman on October 28, 2006. Child's father is her husband, Jason Bateman. |
| 4 | Sister of Alexandra Anka, Anthea Anka, Alicia Anka, Amelia Anka and half-brother Ethan Anka. |
| 5 | Ex-stepdaughter of Anna Anka. |
| 6 | Daughter-in-law of producer/director/actor/writer Kent Bateman. |
| 7 | Sister-in-law of actress Justine Bateman. |
| 8 | Daughter of Paul Anka and former fashion model Anne De Zogheb. |
Pictures
Movies
Actress
| Title | Year | Status | Character |
| --- | --- | --- | --- |
| The Greatest Event in Television History | 2012-2014 | TV Series | Voiceover |
| Bad Words | 2013 | | National Public Television Narrator |
| Somewhere | 2010 | | Marge |
| Ingenious | 2009 | | Louisa |
| Bones | 2008 | TV Series | Joe's Wife |
| Notes from the Underbelly | 2007 | TV Series | |
| The Batman | 2007 | TV Series | Smoke |
| The TV Set | 2006 | | Publicist |
| Taxi | 2004/I | | Officer |
| ER | 2004 | TV Series | |
| Sol Goode | 2003 | | Tramp |
| Totally Spies! | 2002 | TV Series | Margaret Nussbaum |
| Diagnosis Murder | 2001 | TV Series | Joan |
| Bob's Video | 2000 | | Venus |
| Cherry Falls | 2000 | | Deputy Mina |
| Glam | 1997 | | Mouse |
| Lost Highway | 1997 | | Girl #1 |
| Beverly Hills, 90210 | 1996 | TV Series | Barbara |
| The Method | 1996 | | Nicole |
| Cityscrapes: Los Angeles | 1994 | | Tamara |
| Renegade | 1994 | TV Series | Patti |
| The Last Job | 1993 | Short | Rita |
| Buffy the Vampire Slayer | 1992 | | Vampire |
| Frankenstein: The College Years | 1991 | TV Movie | Coed #2 |
| The Fosters | 2014 | TV Series | Belinda |
Miscellaneous
| Title | Year | Status | Character |
| --- | --- | --- | --- |
| The Honeymooners | 2005 | ADR voice | |
| Club Dread | 2004 | additional voice | |
Self
| Title | Year | Status | Character |
| --- | --- | --- | --- |
| E! Live from the Red Carpet | 2014 | TV Series | Herself |
Archive Footage
| Title | Year | Status | Character |
| --- | --- | --- | --- |
| Paul Anka: Destiny | 2003 | TV Short documentary | Herself - Interviewee (uncredited) |
Source:
IMDb
,
Wikipedia