Known for movies
Short Info
| | |
| --- | --- |
| Spouse | Kelly Johnson |
| Fact | Starring in the National Theatre's (UK) production of "Fram," by poet/playwright Tony Harrison in the role of Hjalmar Johansen. (Spring 2008) [May 2008] |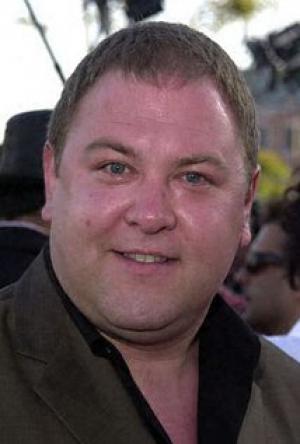 Who is Mark Addy?
Mark Ian Addy was born on 14 January 1964, in York, England, and is an actor, best known for his portrayal of the character King Robert Baratheon during the first season of HBO's "Game of Thrones". Other notable projects he's worked on include "Atlantis", "Still Standing", and "The Full Monty".
The Wealth of MarkAddy
As of early-2020, Mark Addy's net worth is estimated to be over $3 million, earned through a successful career in acting since 1987, appearing in various local and Hollywood productions. He's also known for his work in theatre, as well as for voice acting.
Early Life and Career Beginnings
Mark grew up in York, with most of his family hailing from the area – his father worked in the glass industry. Mark attended Nunthorpe Grammar School, where his interest in the performing arts grew, and after matriculating he then enrolled at the Royal Academy of Dramatic Art, completing a three-year program. RADA is one of the most well-known performing arts institutions in the country.
After completing his studies, he made his television debut in the miniseries "The Ritz" which follows the lives of three bouncers who work in a night club, and who must protect their workplace from a rival nightclub owner.
The following year, he was cast in "A Very Peculiar Practice" which aired on BBC for two seasons. Over the next few years he appeared mainly as a guest or occasional character in various popular shows, including "Married… with Children", "The Syndicate", "Heartbeat", and "Peak Practice". He also made an appearance in the comedy show "Bonkers".
Continued Television Work and Theatre Projects
Addy gained a bit of attention for his portrayal of Bill Miller in the US sitcom "Still Standing", which aired for four years on CBS.
The series tells the story of a working-class family living in Chicago – for the show, he had to improvise an American accent, and did so successfully despite not having any training before being cast in the show. He also worked on the second season of "The Thin Blue Line", alongside Rowan Atkinson, in the show about the endeavors of uniformed police officers in a fictional English town.
While working on these television projects, he concurrently appeared in a few theatre projects, such as the revival of "Donkeys' Years", and in an iteration of "Much Ado About Nothing" in which he portrayed Dogberry.
Another notable project he worked on is "Fram", in which he played Hjalmar Johansen in the story of explorer Fridtjof Nansen in his quest to try and reach the North Pole. The play also showcases his life after the endeavor, as he tries to help the famine-ridden Soviet Union. Other stars of the play included Sian Thomas, Jeff Rawle, and Jasper Britton.
Game of Thrones
In 2011, Mark was cast in one of his most recognized roles as Robert Baratheon in the television adaptation of "Game of Thrones". The series is based on the George RR Martin series of novels, collectively referred to as "A Song of Ice and Fire".
The show's name is taken from the series' first book "A Game of Thrones", and is set in a fictional fantasy world, in a continent divided into Seven Kingdoms geographically but unified under one who sits at the Iron Throne. It delves deep into the history of the fantasy world, with political intrigue, and a supernatural threat looming.
He was a part of the show during its first season, portraying the King of the continent Westeros, having won the seat after usurping the previous tyrannical family who held the throne, but his character had to be killed off to set the plot in motion, much like how his character died in the book.
Despite only being a part of the show during its first season, he made a significant impact with many fans of the show still recognizing him from his role. The show didn't quite end on a good mark, as while it had generally positive reviews during its run, its ending left many of its fans and critics divided. While filming "Game of Thrones", he admitted that one of the hardest things to learn while shooting was horseback riding. He also complimented how the show's production was akin to many feature films he's worked on.
Look forward to seeing you all there! Mx https://t.co/3RZzPWxhKX

— Mark Addy (@MrMarkAddy) July 8, 2019
Career After Game of Thrones
Shortly after exiting, "Game of Thrones", Addy was cast in the television series "Trollied" as the character Andy. The UK show is set in a fictional supermarket, following the lives of employees who work there. He stayed with the show for two years and then moved on to his next major project "Atlantis" in which he portrays the Greek mythological character, Hercules. The show is inspired by Greek mythology as well as the legends that surround the fictional island of Atlantis. He stayed with the show for two seasons before its cancellation.
He's also been very active in films, though he took a long break from them during the early-2010s to focus on his television work.
In 2018, he voiced Clyde the Horse in the film "Mary Poppins Returns" which stars Emily Blunt and Lin-Manuel Miranda. One of his latest projects is the film "Downton Abbey" which was created by the writer of the television series of the same name, Julian Fellowes.
Personal Life
Mark married Kelly Biggs in 1996 and they have three children together. He doesn't talk a lot about his relationship and his family, preferring to keep a separation between his career and personal endeavors. During his free time, he enjoys going to fan conventions, events, and charity endeavors. He's also been invited to speak at various educational institutions, even speaking at the University of York commencement, where he was awarded an honorary degree for his achievements.
General Info
| | |
| --- | --- |
| Full Name | Mark Addy |
| Height | 1.79 m |
| Profession | Actor |
| Education | Royal Academy of Dramatic Art |
| Nationality | British |
Family
| | |
| --- | --- |
| Spouse | Kelly Johnson |
| Children | Ruby Johnson, Oscar Johnson, Charlie Johnson |
| Parents | Ian Addy |
Accomplishments
| | |
| --- | --- |
| Awards | Screen Actors Guild Award for Outstanding Performance by a Cast in a Motion Picture |
| Nominations | Screen Actors Guild Award for Outstanding Performance by an Ensemble in a Drama Series, BAFTA Award for Best Actor in a Supporting Role, MTV Movie Award for Best Dance Sequence, Laurence Olivier Award for Best Performance in a Supporting Role, Satellite Award for Best Supporting Actor – Comedy or ... |
| Movies | A Knight's Tale, The Full Monty, The Flintstones in Viva Rock Vegas, The Time Machine, Robin Hood, Jack Frost, The Order, Barney's Version, Around the World in 80 Days, Down to Earth, Red Riding: 1983, It's a Wonderful Afterlife, The Flint Street Nativity, The Last Yellow, Married 2 Malcolm, Heartla... |
| TV Shows | Game of Thrones, Atlantis, Still Standing, The Thin Blue Line, Trollied, Sunnyside Farm, Married... with Children, The Syndicate, Great Expectations, Peak Practice, National Theatre Live, Bonkers, Young Hyacinth, Red Riding, Out of the Blue (UK), Too Much Sun |
Social profile links
Quotes
| # | Quote |
| --- | --- |
| 1 | Shooting stuff on horseback is more complicated and time consuming than anything else. |
| 2 | Sometimes, you feel like you've sold your soul. But if I win the lottery, I'm going to buy it back. |
| 3 | One of the differences between HBO and other television is that they demand the same coverage that you would have in a feature film. We need to have all the shots in order to make it as rich and as stunning as it looks. We can't cut any corners. |
| 4 | A lot of people say that comedy doesn't travel well. I found it very accessible. |
| 5 | It's nice to have material things but they're very superficial aren't they? |
Facts
| # | Fact |
| --- | --- |
| 1 | Starring in the National Theatre's (UK) production of "Fram," by poet/playwright Tony Harrison in the role of Hjalmar Johansen. (Spring 2008) [May 2008] |
| 2 | York, North Yorkshire, England [September 2008] |
| 3 | Currently, he is playing "Friar Tuck" on Robin Hood (2010), directed by Ridley Scott. [July 2009] |
| 4 | North Yorkshire / Bradford / Leeds: Currently working on a new movie trilogy drama called Red Riding. The story tells about the Yorkshire Ripper who killed 13 women, terrorizing the whole of Yorkshire between 1973 and 1980. [September 2008] |
| 5 | Mark lives with his wife and three children Ruby (8) Charlie (5) and Oscar (3). |
| 6 | In 2000, he and wife Kelly welcomed their daughter, Ruby. |
| 7 | Mark Addy attended the Royal Academy of Dramatic Art. |
Pictures
Movies
Actor
| Title | Year | Status | Character |
| --- | --- | --- | --- |
| Lies We Tell | 2016 | post-production | Billy |
| The More You Ignore Me | | filming | Keith |
| The Runaways | | announced | Reith |
| Young Hyacinth | 2016 | TV Movie | Daddy |
| New Blood | 2016 | TV Series | DS Derek Sands |
| Jericho | 2016 | TV Series | Earl Bamford |
| Atlantis | 2013-2015 | TV Series | Hercules |
| Remember Me | 2014 | TV Mini-Series | Rob Fairholme |
| Trollied | 2011-2013 | TV Series | Andy |
| The Syndicate | 2013 | TV Series | Alan |
| Great Expectations | 2011 | TV Mini-Series | Pumblechook |
| National Theatre Live: Collaborators | 2011 | | |
| Game of Thrones | 2011 | TV Series | Robert Baratheon |
| National Theatre Live: London Assurance | 2010 | | Squire Max Harkaway |
| Robin Hood | 2010 | | Friar Tuck |
| Barney's Version | 2010 | | Detective O'Hearne |
| It's a Wonderful Afterlife | 2010 | | D I Smythe |
| Red Riding: In the Year of Our Lord 1983 | 2009 | TV Movie | John Piggott |
| Bike Squad | 2008 | TV Movie | Sgt. John Rook |
| Bonkers | 2007 | TV Series | Tony Barker |
| Still Standing | 2002-2006 | TV Series | Bill Miller |
| Around the World in 80 Days | 2004 | | Steamer Captain |
| The Order | 2003 | | Thomas Garrett |
| Heartlands | 2002 | | Ron |
| The Time Machine | 2002 | | David Philby |
| A Knight's Tale | 2001 | | Roland |
| Down to Earth | 2001 | | Cisco |
| The Announcement | 2000 | | Andy |
| Too Much Sun | 2000 | TV Series | Nigel Conway |
| Married 2 Malcolm | 2000 | | Malcolm |
| The Flintstones in Viva Rock Vegas | 2000 | | Fred Flintstone |
| The Flint Street Nativity | 1999 | TV Movie | Ass |
| The Last Yellow | 1999 | | Frank |
| Jack Frost | 1998 | | Mac MacArthur |
| Closer | 1998 | Short | |
| The Drew Carey Show | 1997 | TV Series | Mark Addy |
| The Full Monty | 1997 | | Dave |
| Sunnyside Farm | 1997 | TV Series | Ken Sunnyside |
| The Heart Surgeon | 1997 | TV Movie | Phil Mycroft |
| The Thin Blue Line | 1996 | TV Series | D.C. Gary Boyle |
| Respect | 1996 | TV Movie | Joe Carr |
| Out of the Blue | 1996 | TV Series | Robbo |
| Heartbeat | 1995-1996 | TV Series | Norman Greengrass |
| Bruised Fruit | 1996 | Short | Angel |
| Ghostbusters of East Finchley | 1995 | TV Series | DC Newley |
| The Bill | 1990-1995 | TV Series | Matthew Holden / Frank Hedges |
| Peak Practice | 1995 | TV Series | Alec Kitson |
| Band of Gold | 1995 | TV Series | DC Sherrington |
| Between the Lines | 1994 | TV Series | PC |
| Married with Children | 1992 | TV Series | Lower Uncton Local |
| Dark Romances Vol. 2 | 1990 | Video | Sam |
| A Very Peculiar Practice | 1988 | TV Series | Mal Prentis |
| The Continental | 1987 | TV Series | |
| The Ritz | 1987 | TV Series | Tony |
Soundtrack
| Title | Year | Status | Character |
| --- | --- | --- | --- |
| The Flintstones in Viva Rock Vegas | 2000 | performer: "This Isn't Love" | |
Self
| Title | Year | Status | Character |
| --- | --- | --- | --- |
| Borderline | 2016 | TV Series | Himself |
| Thronecast | 2011-2016 | TV Series | Himself / Himself - Interviewer |
| Red Nose Day | 2015 | TV Special | Himself |
| Game of Thrones: Costumes | 2011 | Video documentary | Robert Baratheon / Himself |
| Loose Women | 2009 | TV Series | Himself |
| Breakfast | 2008 | TV Series | Himself |
| CBS Cares | 2003-2006 | TV Series | Himself |
| The View | 2005 | TV Series | Himself |
| The Wayne Brady Show | 2004 | TV Series | Himself |
| On-Air with Ryan Seacrest | 2004 | TV Series | Himself |
| The 30th Annual People's Choice Awards | 2004 | TV Special | Himself |
| The 29th Annual People's Choice Awards | 2003 | TV Special | Himself |
| Heath Ledger Profile | 2001 | Video documentary short | Himself |
| The Making of 'A Knight's Tale' | 2001 | TV Short documentary | Himself |
| The Rock Music Scene in 1370 | 2001 | Video documentary short | Himself |
| Tournaments: A Cross Between Pro Football and Stock Car Racing | 2001 | Video documentary short | Himself |
| A Director's Quest | 2001 | Video short | Himself |
| You Never Know What You'll Find in a Czech Prop House | 2001 | Video short | Himself |
| Late Night with Conan O'Brien | 2001 | TV Series | Himself |
| HBO First Look | 2001 | TV Series documentary | Himself |
| Hollywood Squares | 2000 | TV Series | Himself |
| 1998 MTV Movie Awards | 1998 | TV Special | Himself |
| 4th Annual Screen Actors Guild Awards | 1998 | TV Special | Himself |
| The Tonight Show with Jay Leno | 1997 | TV Series | Himself |
| The Daily Show | 1997 | TV Series | Himself |
Archive Footage
| Title | Year | Status | Character |
| --- | --- | --- | --- |
| E! True Hollywood Story | 2008 | TV Series documentary | Himself |
| The Comedy Map of Britain | 2008 | TV Series documentary | Dave |
| 20 to 1 | 2006 | TV Series documentary | Dave |
Awards
Won Awards
| Year | Award | Ceremony | Nomination | Movie |
| --- | --- | --- | --- | --- |
| 1998 | Actor | Screen Actors Guild Awards | Outstanding Performance by a Cast | The Full Monty (1997) |
Nominated Awards
| Year | Award | Ceremony | Nomination | Movie |
| --- | --- | --- | --- | --- |
| 2012 | Actor | Screen Actors Guild Awards | Outstanding Performance by an Ensemble in a Drama Series | Game of Thrones (2011) |
| 2004 | Young Artist Award | Young Artist Awards | Most Popular Mom & Pop in a Television Series | Still Standing (2002) |
| 1998 | BAFTA Film Award | BAFTA Awards | Best Performance by an Actor in a Supporting Role | The Full Monty (1997) |
| 1998 | Chlotrudis Award | Chlotrudis Awards | Best Supporting Actor | The Full Monty (1997) |
| 1998 | MTV Movie Award | MTV Movie Awards | Best Dance Sequence | The Full Monty (1997) |
| 1998 | OFTA Film Award | Online Film & Television Association | Best Breakthrough Performance - Male | The Full Monty (1997) |
| 1998 | Golden Satellite Award | Satellite Awards | Best Actor in a Supporting Role in a Motion Picture, Comedy or Musical | The Full Monty (1997) |
Source:
IMDb
,
Wikipedia