• Chris Ivery is an executive music producer born in 1967 in Cambridge, Massachusetts.
• He attended Harvard University and contributes to songwriting and producing.
• He married Ellen Pompeo in 2007 and they have three children together.
• Chris has a shady past, but has left it behind him and has a happy marriage with Ellen.
• He has an estimated net worth of $10 million and Ellen has a net worth of $70 million.

Known for movies
Short Info
| | |
| --- | --- |
| Date Of Birth | 1967 |
| Spouse | Ellen Pompeo |
| Fact | His wife, Ellen Pompeo gave birth to their first child together, daughter Stella Luna Pompeo Ivery (born September 15, 2009). |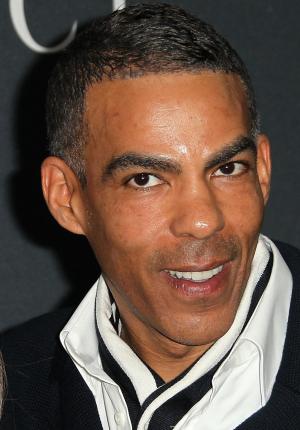 Who is Chris Ivery?
Born on 4th February 1967, in Cambridge, Massachusetts, USA, Christopher Ivery is a 53-year old executive music producer who has become well known through his wife's success. Ellen Pompeo is a producer and one of the highest paid and highest ranked actresses, mostly attributable to her role as Dr Meredith Grey in the long-running TV series, 'Grey's Anatomy'.
Not much is known about Chris' early years and education, except that he attended Harvard University.
Since November 2001 he has been a Producer at Parallel Music, and in addition since November 2010, the Executive Producer (Film and Television) for the company Calamity Jane Productions, founded by Ellen and located in Disney Studios in Burbank, Los Angeles.
Chris was a contributing songwriter for the hit song, 'Cheers (Drink to That)' which was sung by Rihanna in her fifth studio album 'Loud', released in 2011. Shortly after that, Rihanna released a video of the song featuring snippets filmed during her 'Loud Tour' concert in Barbados, her homecoming and clips of her performance on the North American segment of the tour.
The track also featured in an episode of the TV series 'Smash' in 2012.
In January 2014, Chris was a board member at Children's Hospital Los Angeles, where he did some voluntary work. He appeared in an episode of Ashton Kutcher's 'Punk'd' with Ellen, who was duped for some nasty words aimed towards a waitress who was part of the set up. In 2019 Chris appeared with Billy Bush on a television news show called 'Extra'.
Marriage
In 2003 Chris and Ellen met in a rather unromantic setting – a Los Angeles grocery store – and were friends for six months until they began dating.
Chris proposed to Ellen at home after her 37th birthday breakfast, and surprised and thrilled her with a platinum ring designed by Tacori, set with a 3.5-carat emerald-cut diamond.
While Ellen was shooting the fourth season of Grey's Anatomy, the couple opted to tie the knot away from the public eye, and married in a simple, quiet and brief ceremony on 9th November 2007 in the New York City Hall in Lower Manhattan, with New York City Mayor Michael Bloomberg as witness. After that they went out to Lupa for lunch, and were spotted later at the Knicks basketball game at Madison Square Garden. Ellen had to return to Hollywood to continue shooting directly after her wedding weekend.
Stella Luna Pompeo Ivery, their first child, was born on 15th September 2009, and a second daughter, Sienna May through a surrogate in 2014. Their son, Eli Christopher, was born on 29th December 2016.
Chris and Ellen enjoy spending time at home together and with their kids when their work allows it. They are both avid basketball fans and are often seen as front row supporters of their favorite team, the Boston Celtics.
More about Ellen Pompeo
Chris' wife is 51, and was born Ellen Kathleen Pompeo on 10th November 1969, in Everett, Massachusetts.
Her mother was of Irish and Italian descent and Ellen was brought up as a Roman Catholic. When Ellen was only four years old, she went through a traumatic experience when her mother died of an overdose of painkillers. Her father Joseph remarried shortly thereafter.
Ellen was working as a cocktail bar waitress when she was discovered by a casting director. This led to her acting in commercials, and then TV shows such as the popular 'Law & Order'. Movies followed e.g. 'Mambo Café', 'Moonlight Mile', 'Daredevil' and 'Eternal Sunshine of the Spotless Mind' with Jim Carey.
Ellen's big break came with the highly-popular 'Grey's Anatomy', which premiered on 27th March 2005 and is currently in its 16th season on ABC. The role earned her a nomination for a Golden Globe Award in 2007, after which her salary shot up to a reputed US$200,000 per episode. In October 2007, Ellen was honored for her accomplishments in entertainment by the National Italian American Foundation in Washington DC.
Is Chris Ivery on Social Media?
Chris has always avoided the limelight, and is not present on social media apart from a private Facebook page.
Ellen, on the other hand, is highly visible across social media channels, with over 7.5 million followers on her Instagram page. She often posts photos of her children, and comes across as a proud mother. In interviews, she also often compliments her husband, calling him tall and handsome, a great dresser, and says that he has "so much swag". Ellen has been asked how Chris handled her steamy scenes with her Grey's co-star, Patrick Dempsey, and her answer was that Chris is very secure and unfazed by them, and also that he is not intimidated by her drive for success, her financial status nor her bossiness.
On 18th June 2018 she posted this: 'This man has been my rock… my soulmate …my protector and has given me the three greatest blessings in my life. … Thank you for your love CI… you are my everything.
Happy Fathers Day. #hewillneverseethishehatessocialmedia.'
Note the hashtag and her reference to his dislike of social media.
Chris Ivery's devious deeds and other rumors
Chris has a rather shady past and has had several convictions – the first being when he was 19 years old and was found in possession of cocaine and cannabis with the intention to sell. He skipped three probation hearings, and as a result had to serve three months in prison.
No sooner was he out, when he was again incarcerated for possession and trafficking of cocaine. Eight convictions later, some of which involved document and credit card fraud, he ended up serving 14 months in Pennsylvania Federal Prison until 1995.
Chris was detained in Arizona, with 10 pounds of marijuana which he was planning to take to Boston, and had to pay his dues with a two-year suspended sentence and six months house arrest.
Apparently Chris revealed his past to Ellen before their marriage. He has turned over a new leaf and left his past behind, however, that didn't prevent further rumor-mongering about his conduct.
Ellen Pompeo and husband Chris Ivery welcome third child https://t.co/MXjJIry4QK pic.twitter.com/i3VzSiF29a

— HuffPost (@HuffPost) December 30, 2016
Just two months after their wedding, a 19-year old restaurant hostess claimed that she had often secretly met with Chris, but her father emphatically denied these claims.
Then in 2012, when Chris and Ellen were married for just over four years, Hollywood Life reported that Chris flirted with a young girl at a private Guns 'N Roses concert, and persisted in asking her to come home with him.
Regardless of these slights of character, Chris and Ellen are still together, and by all accounts seem to have a happy marriage. Ellen has been known to say that she has accepted his past, as they both grew up in the rough blue-collar side of Boston, and she can relate to him as she too has had a difficult childhood.
What is Chris Ivery's Net worth?
According to reliable sources, Chris's work as a music producer has earned him a net worth of about $10 million as of mid-2020. He also owns a $6.5 million mansion in Malibu. Ellen is apparently now earning a whopping $575,000 for each episode of 'Grey's Anatomy', and she has often appeared on the Forbes' list of top paid celebrities, with a net worth now estimated at $70 million. Between the two of them, these two personalities are certainly very comfortable financially.
General Info
| | |
| --- | --- |
| Full Name | Chris Ivery |
| Date Of Birth | 1967 |
| Weight | 101 kg |
| Profession | Music Producer |
| Nationality | American |
Family
| | |
| --- | --- |
| Spouse | Ellen Pompeo |
| Children | Stella Luna Pompeo Ivery, Eli Christopher Pompeo Ivery, Sienna May Pompeo Ivery |
Social profile links
Facts
| # | Fact |
| --- | --- |
| 1 | Chris and Ellen became the parents of a boy, Eli Christopher, on December 29, 2016. |
| 2 | Chris and Ellen became the parents of a girl, Stella Luna Pompeo Ivery, on September 15, 2009 in Los Angeles. |
| 3 | Music producer. |
| 4 | His wife, Ellen Pompeo gave birth to their first child together, daughter Stella Luna Pompeo Ivery (born September 15, 2009). |
| 5 | Met his future wife, Ellen Pompeo, in a grocery store in 2003. |
| 6 | Chris and Ellen are both big Boston Celtics fans. |
Pictures
Movies
Soundtrack
| Title | Year | Status | Character |
| --- | --- | --- | --- |
| Smash | 2012 | TV Series writer - 1 episode | |
Self
| Title | Year | Status | Character |
| --- | --- | --- | --- |
| Entertainment Tonight | 2008 | TV Series | Himself |
Source:
IMDb
,
Wikipedia